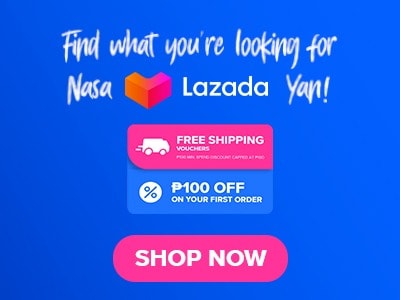 If one of your bucket lists is to sit at a table where there's a chef who will cook right in front of your face, then visiting Teppanya will help you cross out that list! The Teppanya menu and its set of dishes can naturally give you that fine dining experience that you always wish to experience. So if you want to cross out your bucket list but had a tight budget, then come and pay Teppanya's restaurant a visit and we will surely serve you a hot meal right in front of your face. 
Below, you'll find the updated list of Teppanya menu prices.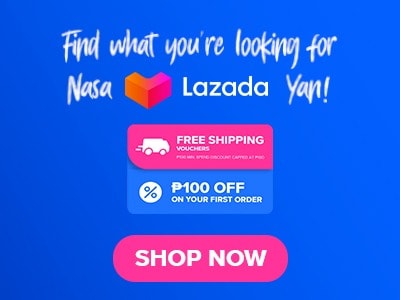 Menu Items
Price (PHP)

Appetizers

Salmon Tataki
298
Kani Salad
298

Japanese Appetizers

Tuna Tataki
278
Agedashi Tofu
188
Usuyaki Beef
298
Salmon Tataki
298
Chicken Karaage
238
Gyoza
188
Ebi Tempura
268
Mix Tempura
368
Edamame
158

Salads

Kani Salad
288
Chicken Teriyaki Salad
298

Ramen

Tonkotsu Ramen "Hakata Ramen"
398
Gomoku Ramen
398

Noodles & Soup

Tempura Udon
308
Sukiyaki Soup
298
Clam Soup
118
Wakatake-Nit
118
Yakisoba
288
Miso Soup
78
Ramen / Noodle & Soup
298

Makimono

The Real California Roll
248
California Roll
248
Yellow Mango Roll
298
Salmon Tempura Roll
298
Crunch Roll
298
Tiger Roll
248
Salmon Skin Roll
248
Washington Roll
298
Hot Night Roll
328
Spicy Tuna Salad Gunkan
298

Premium Makimono

Green Dragon Roll
348
Bristol Salmon Roll
398
Rainbow Roll
398
Hawaiian Roll
398
Grilled Salmon Roll
398
California King Roll
398
Spicy Tuna Roll
398

Nigiri Sushi

Maguro Tuna
138
Hamachi Yellow Tail
298
Hata Lapu-Lapu
138
Ebi Shrimp
118
Saba Mackerel
128
Kani Crab Stick
98
Tamago Egg
78
Shake Salmon
138
Tako Octopus
158
Unagi Eel
238
Tobiko Gunkan Flying Fish Egg
118
Ikura Salmon Egg
498
Uni Sea Urchin
168
Three Kinds of Roe Gunkan
288

Nigiri Sushi Platter

5 Kinds of Nigiri
248
6 Kinds of Nigiri
498

Aburi Sushi

Hamachi Yellow Tail
308
Hata Lapu-Lapu
158
Shake Salmon
128
Maguro Tuna
148
Foie Gras Duck Liver
298
Shake with Cheese
158

Temaki Sushi

Uni
208
California
258
Spicy Tuna
258

Sashimi

Maguro
298
Hata
348
Shake
298
Hamachi
548
Uni
268
Saba
298
Tamago
168
Kani
168

Teppan A La Carte

Wagyu A4
2188
Wagyu MS 7+
1698
Angus Prime Rib Eye
1488
Sukiyaki Cut (USDA Beef Belly)
288
Tenderloin
468
Pork Tenderloin
288
Pork Belly (Bacon Cut)
248
Chicken (Thigh Fillet)
238

Teppan Seafood

Sea Bass
1398
Scallops
-
King Prawn
628
Large Prawn
298
White Shrimp
168
Salmon Fillet
348
Tuna
358
Cream Dory Fillet (Skin On)
228
Squid
278
About Teppanya
Teppanya is literally all about teppanyaki (synonymous with cooking on a grill) and they also serve some other Japanese dishes. Ramen is very evident in this house; however, if you are craving some slices of wagyu, then this would be your go-to restaurant.
Teppanya Menu Best Seller
There are many dishes that are considered best-sellers at Teppanya, however, here are my top five best-selling dishes that are being offered at Teppanya.
Wagyu MS 7+ – The "7+" in the grading indicates that the beef is of high grade if it has a Marbling Score of 7 or higher. With the diversity of culinary in our world, we have now reached a level in which we used a scaling system to classify the quality of the meats. This scale ranges from 1 to 12, with 1 being the lowest and 12 being the highest.
Wagyu A4 – "Wagyu A4" is a premium grade of beef produced by the Japanese Wagyu cattle breed, renowned for its superior quality and tenderness. This beef is considered the highest caliber within the Wagyu breed and is highly sought after by meat connoisseurs worldwide. The grading system used to classify Wagyu beef takes into account various factors such as marbling, texture, and color, with A4 being one of the top grades.
Tenderloin – This Teppanya menu is a favorite choice for special events and expensive meals since it is usually thought of as the most tender cut of beef. It can be prepared in a variety of methods, including roasting, grilling, skillet cooking, slicing, and Beef Wellington.
Seared Sea Bass – Seared sea bass is a simple and delicious dish made by cooking a sea bass fillet with a small amount of oil in a hot skillet. The result is a golden-brown crust on the outside and succulent, flaky fish on the inside. Add some fresh herbs, garlic, lemon zest, or a citrus sauce for extra flavor. This dish is a favorite among seafood lovers and a great addition to any recipe collection.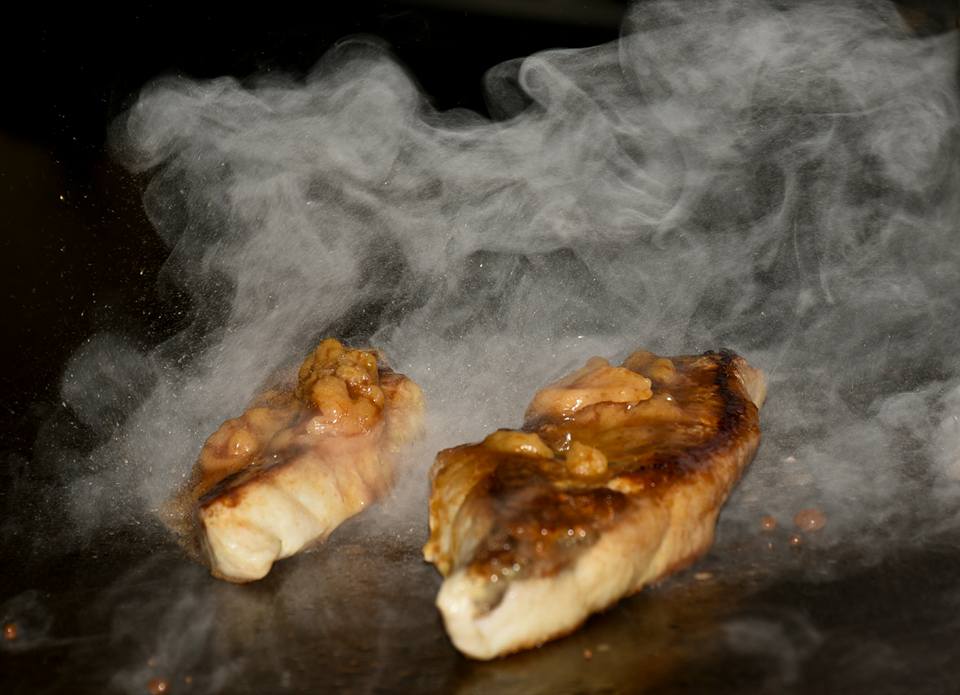 Grouper Fillet (Lapu-Lapu) – Tropical and subtropical waters are typically home to grouper family fish, sometimes known as lapu-lapu. It's a reliable, delectable fish that's praised for its flavor and lovely texture.
A La Carte 
A menu type in which customers order individual dishes from a menu rather than a set meal is referred to as "à la carte". Here at Teppanya, there's actually a different a la carte to choose from. Here are some of the A la carte on the Teppanya menu. 
Angus Prime Rib Eye – A rib section of an Angus cow is where the Angus Prime Rib Eye comes from. The USDA uses the term "prime" to designate beef of the highest caliber, with a high level of marbling and a preferred texture and flavor.
Tenderloin – Since tenderloin is frequently regarded as the tenderest cut of beef, it is a preferred option for special occasions and upscale meals. It can be cooked in many different ways, including on the grill, in a skillet, roasted, or sliced for recipes like Beef Wellington.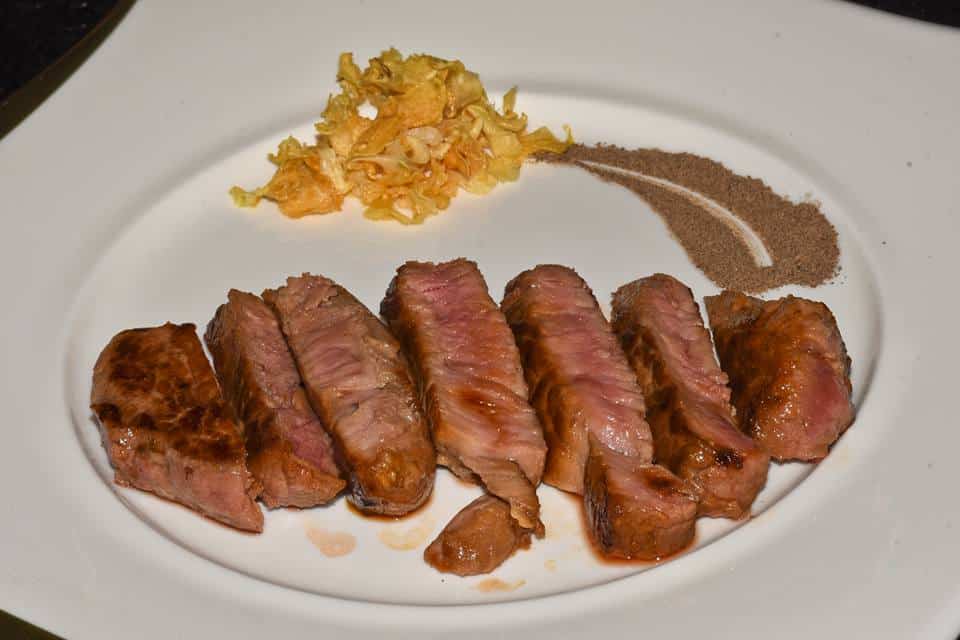 Chicken (Thigh Fillet) – A piece of chicken from the upper part of the chicken's leg is referred to as a "chicken thigh fillet." It is a flexible meat cut that may be used in many different meals, including stews, soups, roasted or grilled chicken, and many more.
Wagyu MS 7+ – The beef is deemed to be of high quality if it has a Marbling Score of 7 or higher, as shown by the "7+" in the grading. With the aid of the grading system that is meant to classify the meat, we can now truly taste quality meat.
Teppanya Seafood Menu
At Teppanya, they have this category which is Teppanya seafood that was being adored by many. If you are a seafood enthusiast, then these sets of meals would be heaven for you.
Salt-Crusted Oyster – Salt-crusted oysters are a type of oyster dish where the oysters are baked in a mixture of salt and water, creating a crust of salt around the oyster that helps to trap in the natural juices and flavors of the oyster.
Grouper Fillet (Lapu-Lapu) – Fish of the grouper family, usually referred to as lapu-lapu, are frequently encountered in tropical and subtropical waters. It is a solid, delicious fish that is appreciated for its flavor and exquisite texture.
Seared Grouper – A fillet of grouper is seared in a hot pan with a little bit of oil for a quick and delicious meal. The fish in this Teppanya menu is seared for a few minutes on each side or until the flesh is flaky and juicy and the skin is crispy and golden brown.
Seared Premium Dory – John Dory, commonly known as dory, is a firm, flaky fish that is greatly coveted by many seafood aficionados for its delicate flavor.
Japanese Appetizer
A variety of "otsumami," or Japanese appetizers, are frequently offered before a meal to pique appetites. At Teppanya, they also serve Japanese appetizers that can make your mouth water, here are some examples of Teppanya's Japanese appetizers menu. 
Salmon Tataki – Popular in Japan, salmon tataki is prepared by lightly scorching fish and served with ponzu sauce.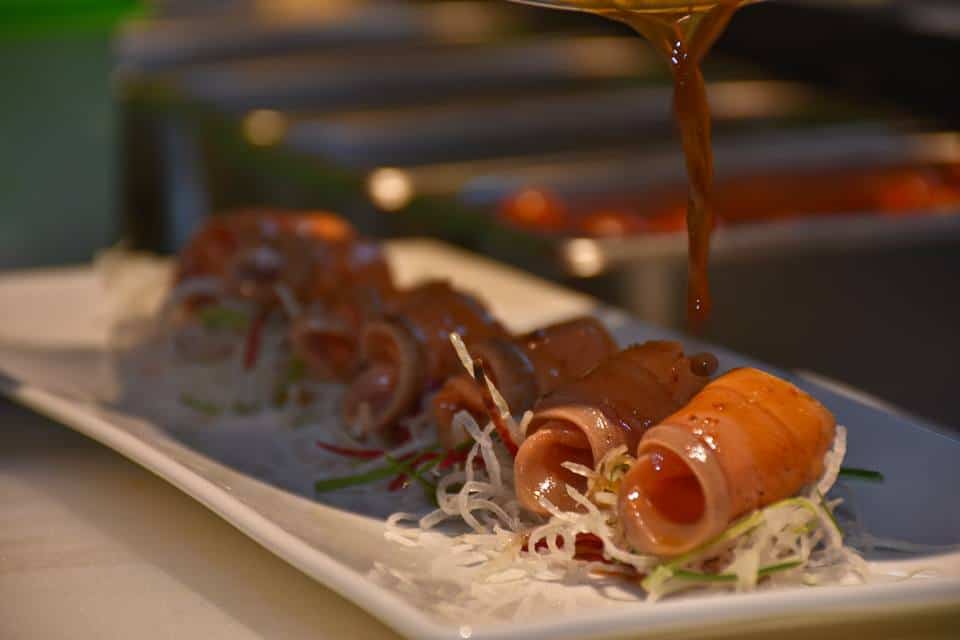 Gyoza – Popular Japanese food called gyoza is comparable to Chinese dumplings. A thin, chewy dough composed of flour and water is used to encase a filling of minced pork, cabbage, ginger, garlic, and green onions.
Agedashi Tofu – A common Japanese meal known as agedashi tofu is comprised of silken tofu that is delicately fried and served in a flavorful broth. The tofu is lightly fried until the outside is crisp and golden brown after being first coated in a mixture of cornstarch and flour.
Nigiri / Sushi
A small, rectangular ball of vinegared rice called a nigiri is topped with a thin slice of raw or cooked fish, pork, or other items. This nigiri is somewhat related to sushi as they are cooked with the same procedure. So here is some Nigiri/Sushi that can be bought on the menu of Teppanya. 
Maguro Tuna – A variety of tuna known as maguro is frequently used in sashimi and sushi. In Japan, it is one of the most widely consumed and well-liked varieties of seafood and it is highly regarded for its flavorful, succulent meatiness and delicate texture.
Saba Mackerel – A frequent fish species in the Pacific Ocean is the saba mackerel, usually referred to as the Pacific mackerel. It is a well-liked component of Japanese food, particularly sushi, and sashimi.
Tamago Egg – The common ingredient in sushi is tamago, a type of Japanese egg dish. It is produced with an omelet-like concoction of sweetened eggs, sugar, soy sauce, and other ingredients.
Teppanya Ramen Menu
A filling and savory dish that has gained popularity all around the world is ramen. Typically, wheat flour, salt, and water are used to make the noodles, which are then boiled until they are firm and chewy. In order to extract the most flavor from the mixture of ingredients, the broth is boiled for hours with seaweed, bones from chicken, hog, beef, soy sauce, or miso paste.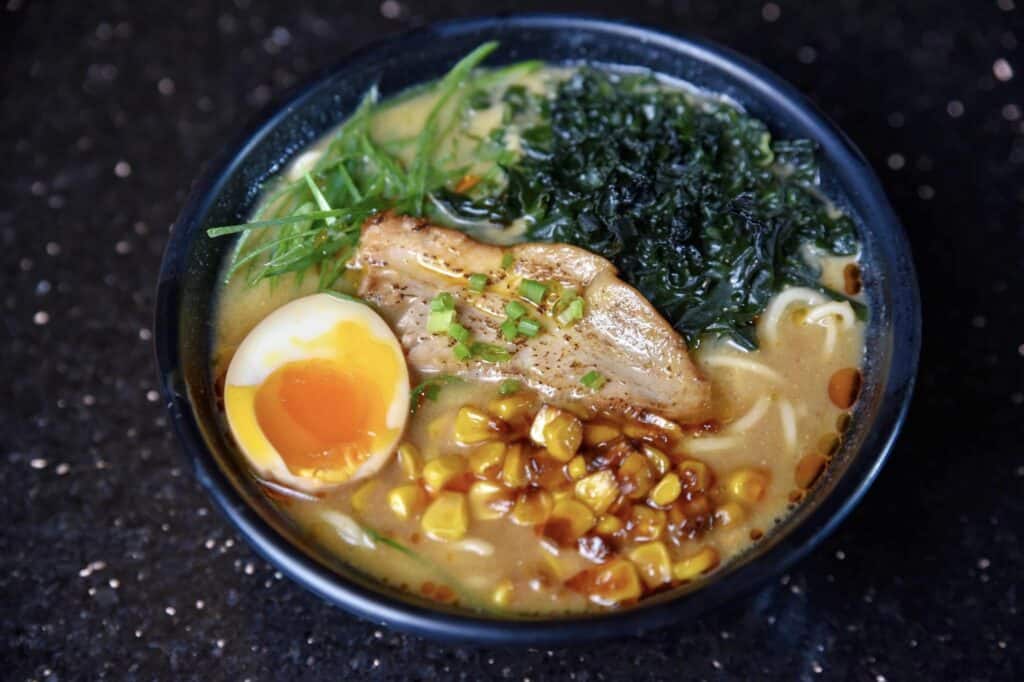 Unlimited Madness Deluxe
Enjoy every dish at Teppanya if you would purchase this unlimited madness deluxe. There are actually three kinds of unlimited madness at Teppanya, you can either choose Regular, Deluxe, or Premium.
Upgrade to Premium
Upgrade your unlimited madness to premium and enjoy a lot of perks! I can give you the assurance that purchasing this menu set can truly give you satisfaction and fullness.
Teppanya Menu Delivery
Filipinos are drawn to new restaurants that have a reputation for serving delicious meals at reasonable prices. If you're interested in finding out where Teppanya is, this section of the review is ideal for you.
Evia Lifestyle Center
| | |
| --- | --- |
| Address | 2/F Evia Lifestyle Center, Daang Hari Road, Evia Lifestyle Center, Almanza Dos, Las Piñas, Metro Manila |
| Contact Information | (02) 7753-9164; (02)8810-8813;(0933) 855-9607; (0926) 045-7108 |
| Operating Hours | M-Th: 10:30 AM-9 PM; F-Su: 10:30 AM-10 PM |
SM City North EDSA
| | |
| --- | --- |
| Address | G/F North Towers, North Ave cor EDSA, SM City North EDSA, Bagong Pag-Asa, Quezon City, Metro Manila |
| Contact Information | (02) 8247-1922; (0927) 497-4385; (0927) 497-4373; (0933) 829-9841 |
| Operating Hours | M-Su: 10 AM-10 PM |
SM City Clark
| | |
| --- | --- |
| Address | G/F SM Clark, Manuel A Roxas Hwy, SM City Clark, Malabañas, Angeles, Pampanga |
| Contact Information | (045) 499-0353; (0933) 863-5816 |
| Operating Hours | M-Su: 10 AM-9 PM |
Teppanya Social Media Pages
The information provided below can be used to learn more about Teppanya if you're interested.
Facebook: https://www.facebook.com/teppanyaevia/
Instagram: https://www.instagram.com/teppanyaph/ 
Contact No.: 0933 855 9607
Conclusion
The menu from Teppanya genuinely showcases Teppanya's culinary inventiveness. Your palate will be truly satisfied by their wide variety of foods. The well-known dish ramen is available at Uncle Moe. So, assemble your pals and clear some time from your busy schedule if you really want to go to Teppanya's restaurant. We'll wait for you to arrive and get the trays ready for you and your companion!