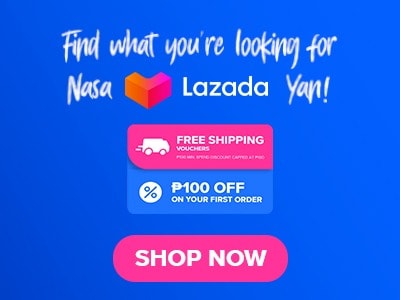 The highlight of the Kureji menu is its different varieties of Japanese ramen. To offer a unique dining experience, Kureji redesigned the ramen experience and combined two comfort foods: sizzling dishes and Japanese ramen. The scent of their ramen broth is enhanced by the sizzling, which also gives the noodles and other ingredients a new level of texture and flavor.
Below, you'll find the updated list of Kureji menu prices.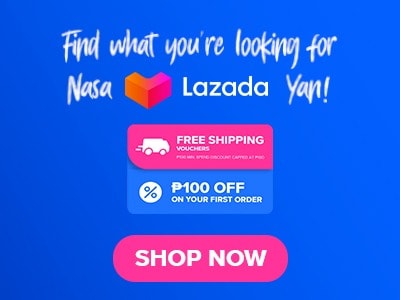 Menu
Price (PHP)

Ala Carte

Chicken Karaage
250
Soy Garlic Chicken Wings
250
Salt and VinegarChicken Wings
250
Sriracha Chicken Wings
250
Miso Chicken Chicken Wings
250
Agedashi Tofu
280
Pork Tankatsu
350
Chicken Teriyaki
350
Kureji Ebi Furai
300
Ebi Tempura
490
Mixed Tempura
490

Sizzling Rice Bowls

Sizzling Pork Chashu Rice Bowl
220
Sizzling Gyudon
350
Sizzling Tomato Seafood Rice Bowl
250

Donburi

Chicken Karaage Rice Bowl
300
Oyakodon
310
Katsudon
310

Kureji Ebi Furai Rice Bowl

Curry
Chicken Katsu Curry
350
Pork Katsu Curry
350

Sizzling Ramen

Sizzling Garlic Miso Ramen
Sizzling Pulled Chasu Garlic Miso Ramen
Sizzling Chicken shoyu Ramen
Sizzling Shoyu Ramen
Sizzling Shio Ramen
Sizzling Pesto Ramen
Sizzling Miso Butter Ebi Furai Ramen
Sizzling Tomato Seafood Ramen
Sizzling Yakisoba
Tonkotsu Ramen

Salad

Potato Salad
180
Kani Mango Salad
220

Small Bites

Chicken Skin Karaage
75
Edamame Shio
170
Potato Korokke
180
Nasu Abura
100
Pork Gyoza
200
Chicken Manila Gyoza
200
Edamame Kimuchi
220
California Roll
220

Bento Sets/h2>

Set A
350
Set B
400
Set C
400
Rice Sets
Pork Tonkatsu Rice Set
220
Mixed Tempura Rice Set
220
Chicken Teriyaki Rice Set
320

Rice

Steamed Rice
40
Chahan
200
About Kureji
Local Japanese restaurant Kureji established its first location in Quezon City's Ayala Malls Vertis North in January 2018. Later that year, the second location opened at the Rockwell Business Center in Ortigas, and their biggest flagship branch is located at Malakas Street in Quebec City's food district. If you thought you'd had enough piping hot ramen from Japanese restaurants in the city, then think again. Kureji is a particular restaurant that stood out from the crowd due to the unique twist they've put on their ramen recipe.
Kureji Menu Best Seller
This menu is composed of dishes that are commonly ordered by guests that visit Kureji. It can also be said that these dishes are the face of this brand.
Chicken Teriyaki – Chicken Teriyaki is simply cooked in a teriyaki sauce composed of regular soy sauce, sugar, sake, and mirin. Guests would surely adore the tender chicken with a crispy brown skin that has been coated in a delicious homemade sauce.
Chicken Karaage – It essentially consists of bite-sized chunks of the chicken thigh that have been floured and fried in hot oil. The staple of Japanese home-cooked meals Karaage has soft, juicy chicken that has been marinated and covered in a crispy shell. It is one of the most popular Japanese dishes that is served at Kureji.
Ebi Tempura – It is also referred to as shrimp tempura. It is a very popular Japanese dish that has succulent shrimp that have been coated in a thin tempura batter and cooked to crispy and golden. The batter and deep-frying method are the keys to creating a light, crisp coating that doesn't absorb oil when cooked.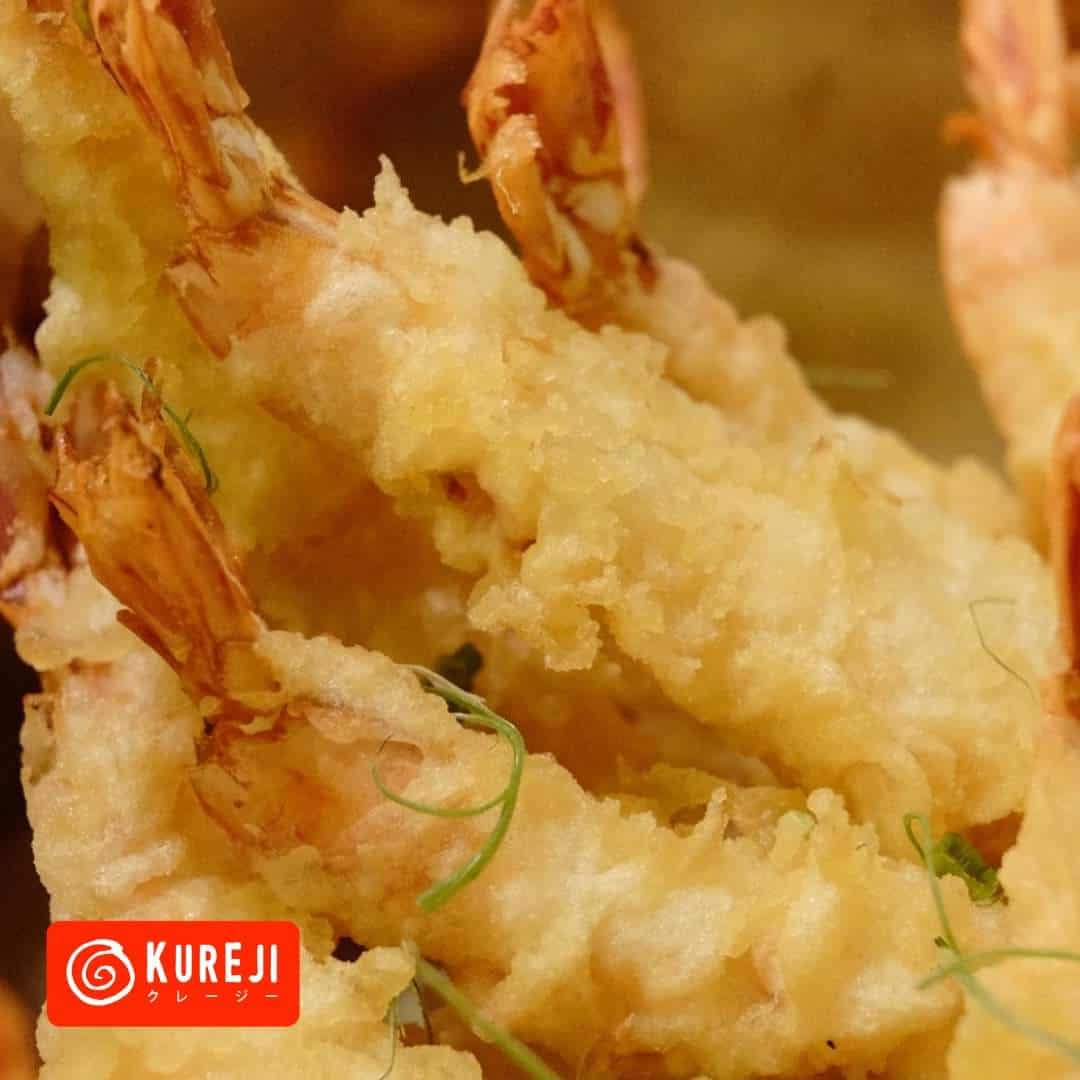 Sizzling Pork Chashu Rice Bowl – Cashu Don is a mouthwatering rice bowl dish prepared with tender, slow-cooked pork, a perfectly soft-boiled ramen egg, mayonnaise, and spring onions. It's a warm, cozy recipe that uses up leftover ramen well!
Kureji A La Carte Menu
This is composed of delectable dishes that customers can individually order from Kureji's menu. Their à la carte menu consists mostly of chicken dishes.
Chicken Karaage – It is made up of little slices of chicken thigh that are battered in flour and fried in heated oil. Karaage is a staple of Japanese meals and a juicy chicken that has been marinated and covered in a crispy shell.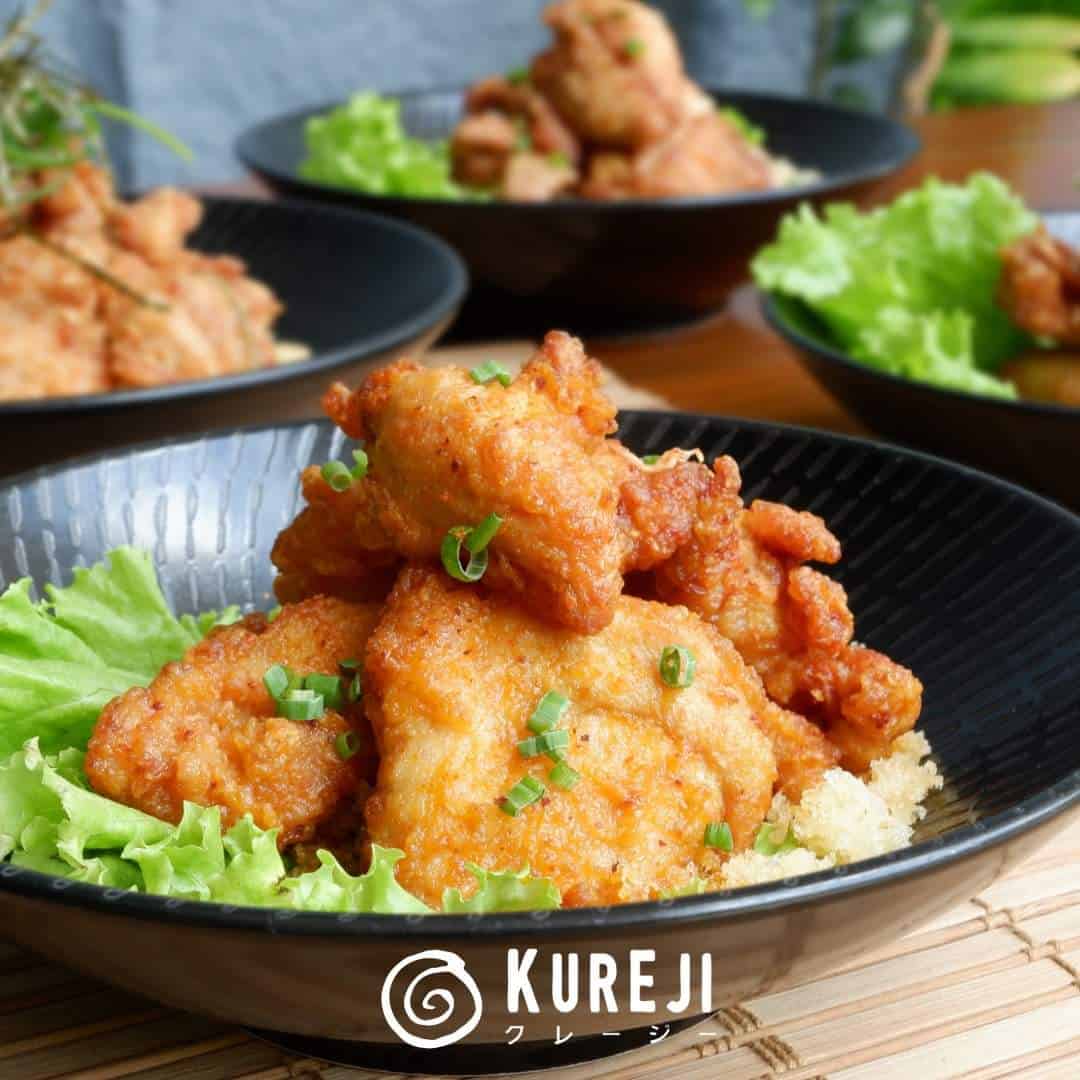 Sriracha Chicken Wings – The sauce of this dish is merely an afterthought in this delicious and remarkably easy glazed honey sriracha wings. The unusual but successful method of applying a spice rub containing baking powder on the wings before baking is the secret of this recipe.
Sizzling Ramen
This menu is composed of ramen dishes that are topped with sizzling dishes. Enjoy the hearty broth with crispy sizzling dishes on top.
Sizzling Garlic Miso Ramen – This Kureji menu includes a garlic miso soup base mixed with a dash of pepper and real Japanese ramen noodles. To add to the heartiness of its broth, some meat and veggies are also added to complete this delectable dish.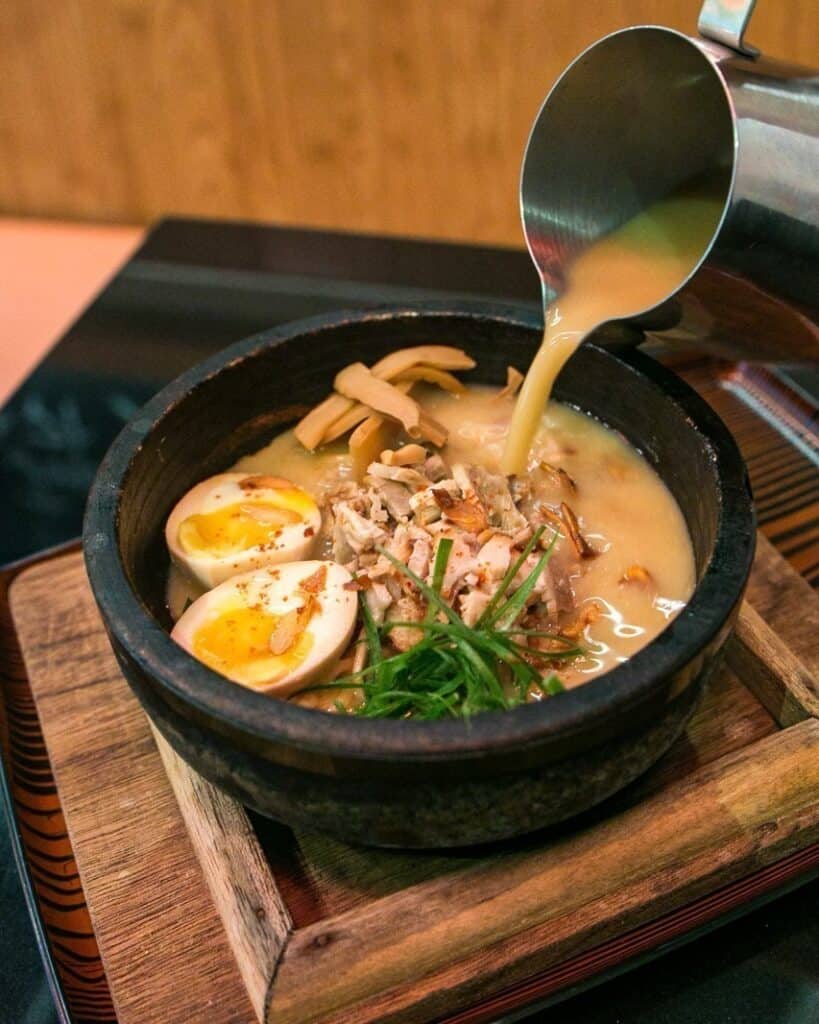 Sizzling Pesto Ramen – The Thai pesto improves the flavor of this Japanese ramen. Add a few vegetables, and this ramen is very good for your lunch. Definitely, a healthier and more fun way to enjoy your meal.
Tonkotsu Ramen – The recipe for this dish is influenced by Western cuisine and has been enjoyed for more than 120 years while remaining unchanged. Tonkatsu sauce, which is easily found in most shops, is always served with this succulent pork cutlet. The sauce has a complex flavor that combines sweetness, sourness, and a hint of heat.
Donburi
The dishes on the Kureji donburi menu are served over rice. Donburi literally means "rice bowl dish" in Japanese. Kureji's Donburi meals are made from simmering fish, pork, vegetables, or any other ingredients. These are often served in enormous rice bowls that are also known as donburi.

Sizzling Rice Bowls
This menu is composed of rice and main dishes that are cooked on a sizzling plate. The two are then put in a rice bowl to complete this dish. Sizzling Pork Cashu Rice Bowl, Sizzling Gyudon, and Sizzling Tomato Seafood Rice Bowl are some of the dishes that comprise this menu.
Bento Sets
A single-portion takeout or home-packed meal that is commonly used for lunch is what Kureji's bento sets are for. Their bento set is simply a boxed meal with compartments that separate the toppings and meal courses. The best part of this item is that each serving is made up of a different variety of dishes, which makes your meal more exciting and fun.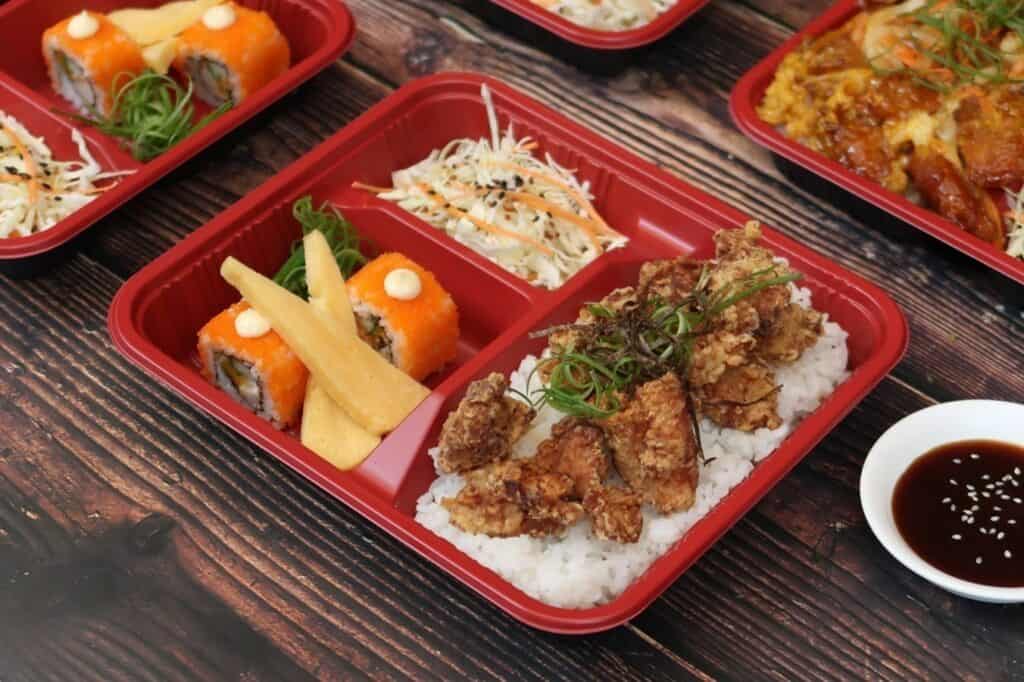 Kureji Menu Delivery
Is it raining and you can't go out, but you're craving some Japanese ramen? Download the FoodPanda or GrabFood application to order tasty and flavorful ramen from Kureji! Not only do they serve ramen but rice meals and other dishes as well. To know more about Kureji's menu delivery, visit their social media pages and send them a message.
Social Media Pages
For more information about their service, food menu, or branch locations then you may follow their social media pages. They have staff that will accommodate your inquiries so you don't have to worry. The links are provided down below:
Facebook: https://www.facebook.com/kurejiph/
Instagram: https://www.instagram.com/kurejiph/
Conclusion
Kureji's menu will take you to Japan! When you say Japan, you will think about ramen being the most popular dish internationally. This dish eventually found its way to the hearts of Filipinos and became one of their comfort foods, offering a warm and flavorful experience. Kureji offers a variety of ramen options, but its menu does not revolve around its ramen dishes. They also serve rice meals, rice bowls, donburi, and ala carte items. The reason why most customers would want to come back to Kureji is that, in addition to their food being delicious, it is also served in generous portions and is reasonably priced as well.