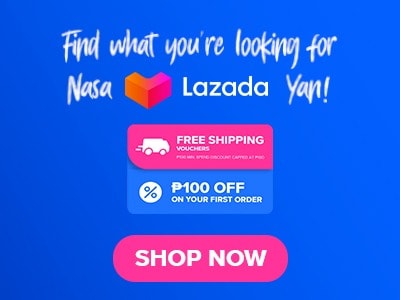 Crazy Katsu menu offers a diverse range of Japanese-inspired katsu dishes, each cooked to perfection and bursting with flavor. From classic pork katsu to unique seafood and vegetable options, there's something for everyone. Additionally, their menu also offers a variety of side dishes, appetizers, and desserts that perfectly complement them, especially the katsu. Overall, Crazy Katsu is the go-to spot for anyone looking for a satisfying and delicious Japanese dining experience in the Philippines.
Menu Items
Price (PHP)

Katsu

Chicken Katsu
285
Tonkatsu
285
Katsu Curry
315
Katsudon
285

Specials

Gyoza
220
Pork Ginger
285
Curry Rice
285
Sukiyaki
315

Salad

Chickent Katsu Salad
260

Soup

Mis Soup
60

Extra

Mayo
5
Rice
25
Cabbage
5

Drinks

Bottled Water
35
Iced Tea
55
Iced Coffee
110
Soda
55
Smart C
55
Green Tea
55

Dessert

Pudding
100

Specials

Pork ginger
185
Sukiyaki
215
Japanese Burger Steak
215
Gyoza
165
Fish and Vegetable Tempura
185
Curry Rice
185
About Crazy Katsu
Crazy Katsu is a beloved Japanese-inspired restaurant located in the heart of the Philippines. If you're looking for delicious, crispy, and tender katsu, you're in for a treat! In addition to their delicious Katsu dishes that were prepared using the freshest ingredients, which translates to a wholesome and delicious dish, the restaurant itself has a cozy and vibrant atmosphere that creates a comfortable dining environment. From classic pork katsu to unique seafood and vegetable options, Crazy Katsu has something for everyone. 
Crazy Katsu Menu Specials
This menu is made up of specialty dishes that are Japanese-inspired and are mostly of meat. Crazy Katsu's specials menu offers a wide range of delectable Japanese dishes, from the succulent Pork Ginger to the savory Japanese Burger Steak and a lot more!
Pork ginger – This dish uses pork that was marinated in ginger sauce, making it tender and bursting with flavors! The dish is served with steaming hot rice and a side of vegetables, making for a satisfying meal. It is perfect for those guests who love sweet and savory dishes.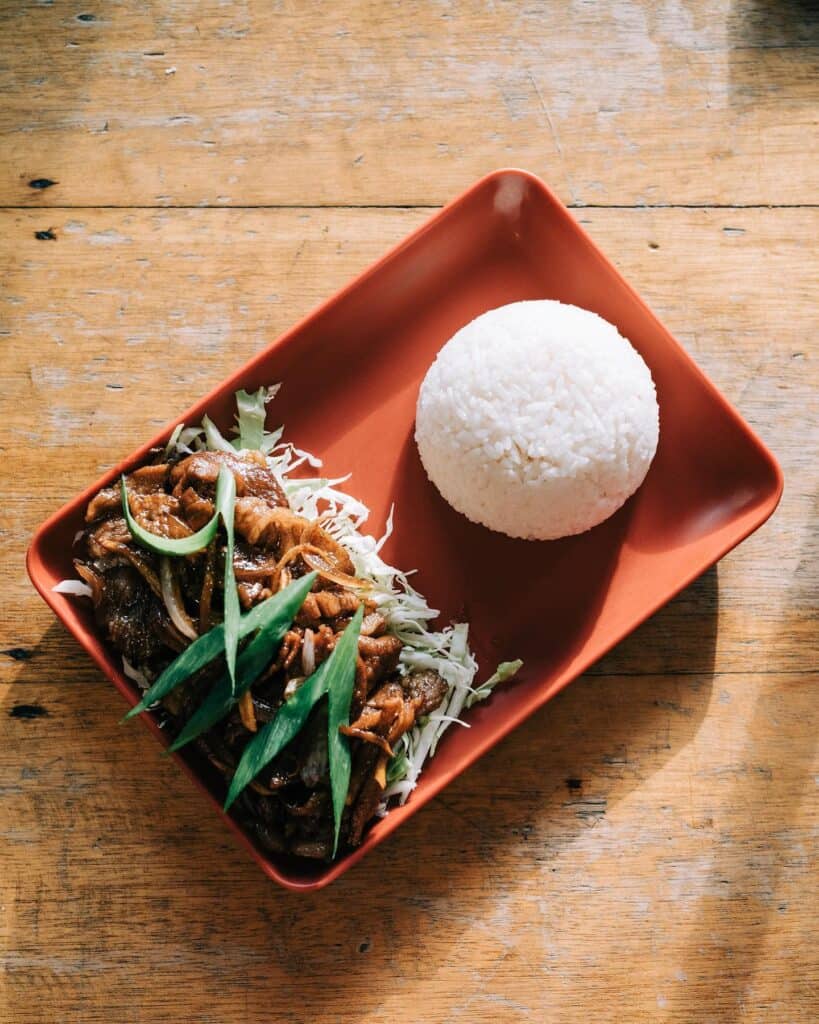 Sukiyaki – Crazy Katsu's Sukiyaki is a delicious and authentic Japanese hot pot dish, that is made with thinly sliced beef, vegetables, and glass noodles, all cooked in a savory broth. The dish is perfect for sharing with friends or family and is guaranteed to warm you up on a cold day.
Japanese Burger Steak – This menu of Crazy Katsu is made up of tender and juicy beef patties that are drizzled with a savory sauce. This dish is served with rice and vegetables on the side, making it a complete meal, both delicious and filling!
Gyoza – These crispy and flavorful pan-fried dumplings are stuffed with ground meat and vegetables and served with a tangy dipping sauce. They make for the perfect start to any meal.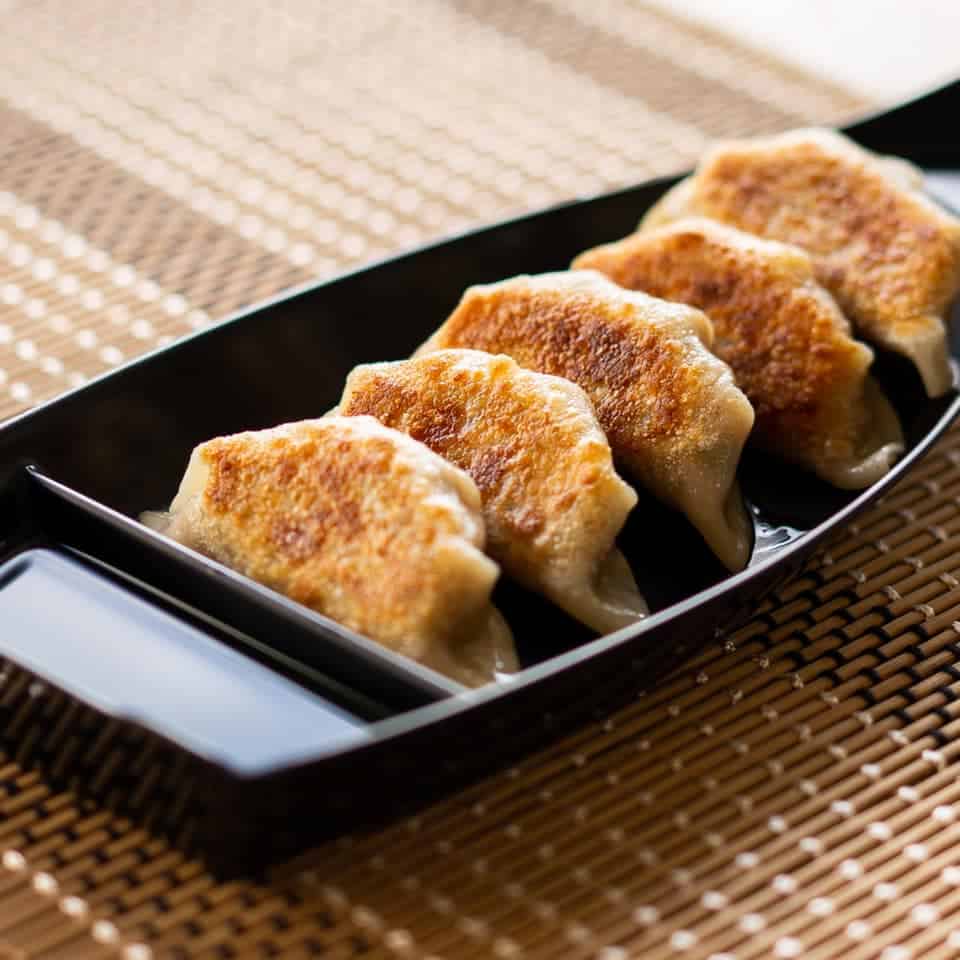 Fish and Vegetable Tempura – This dish is a crispy and crunchy delight, featuring a variety of lightly battered fish and vegetables that are deep-fried until golden brown. A dipping sauce is served on the side to complete this flavorful dish.
Curry Rice – Crazy Katsu's variation of curry rice is a comforting and hearty dish that is ideal for during cold seasons. This Japanese-style curry is made with tender meat, vegetables, and potatoes, all simmered in a rich and spicy sauce. Served with a side of rice, it's a filling and satisfying meal.
Katsu
Katsu dishes are made with tender and crispy breaded meat and served with unlimited rice, cabbage, and sauce for a satisfying meal.
Chicken Katsu – The main ingredient of this Crazy Katsu menu, which is the chicken, is cooked until tender and juicy and is served with a delicious dipping sauce that complements the dish well. Crazy Katsu's chicken katsu is a must-try dish for everyone who comes to visit!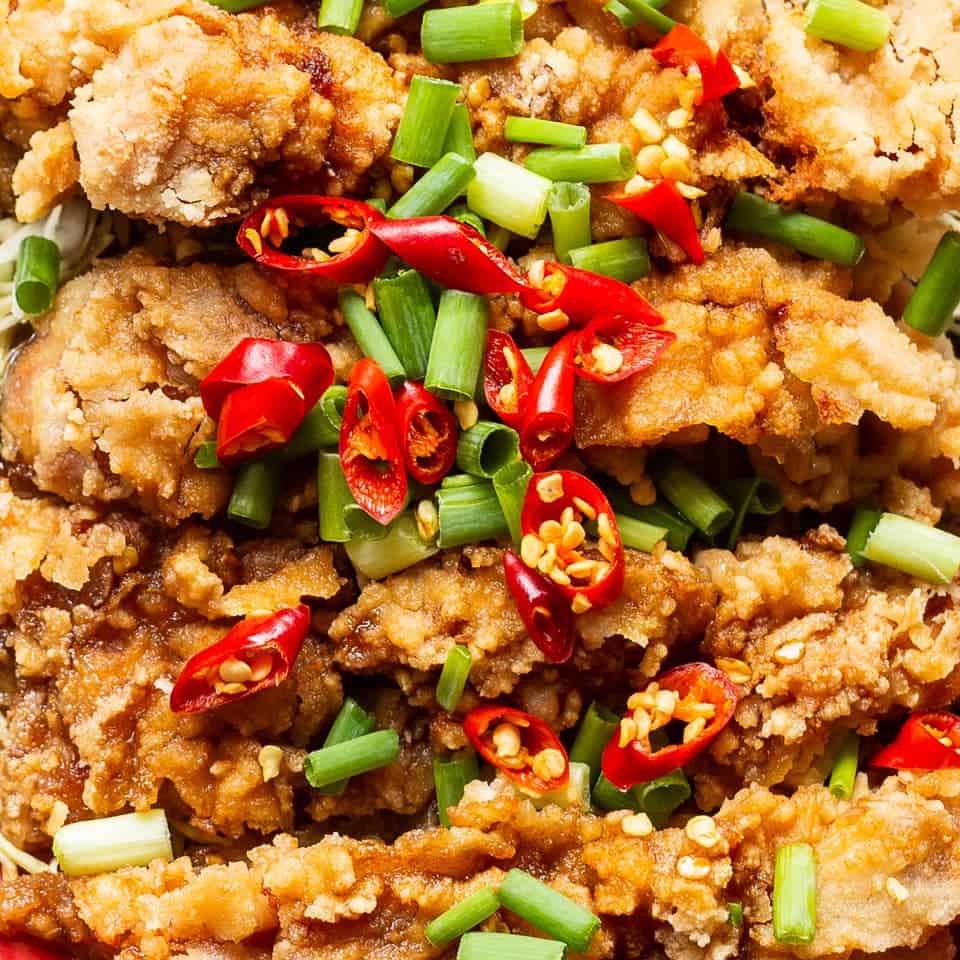 Tonkatsu – If you're a fan of pork, then Crazy Katsu's Tonkatsu is the dish for you. The pork is perfectly cooked and coated in a crispy batter. Crazy Katsu's tonkatsu is served with a sauce that greatly enhances the already flavorful dish.
Katsu Curry – Crazy Katsu's variation of katsu curry is a fusion of Japanese and Indian cuisine. This curry is so flavorful and has the perfect balance of spiciness and sweetness. The katsu itself is tender and crispy, and when paired with curry, the combination of the two is just perfect!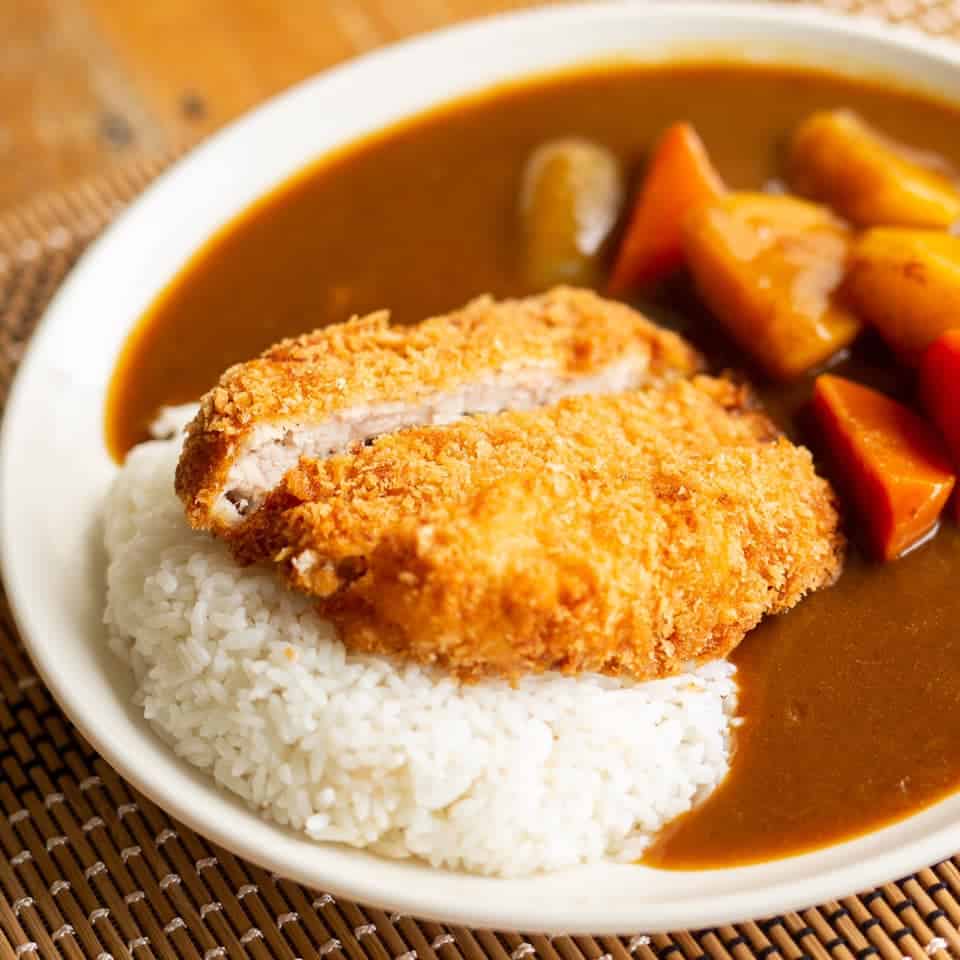 Katsudon – This dish uses pork as its main ingredient which is then cooked to perfection and served on top of a bowl of rice. The egg that is added on top gives the dish a creamy texture making it one of the most comforting dishes in Crazy Katsu.
Salad
This menu is a refreshing change of pace from the heavier fried dishes. Each salad is packed with fresh, crisp veggies and tossed in delicious dressings that perfectly complement the flavors of the ingredients. Crazy Katsu's salad menu includes the classic chicken katsu salad as well as the much more Japanese-inspired seaweed salad.
Soup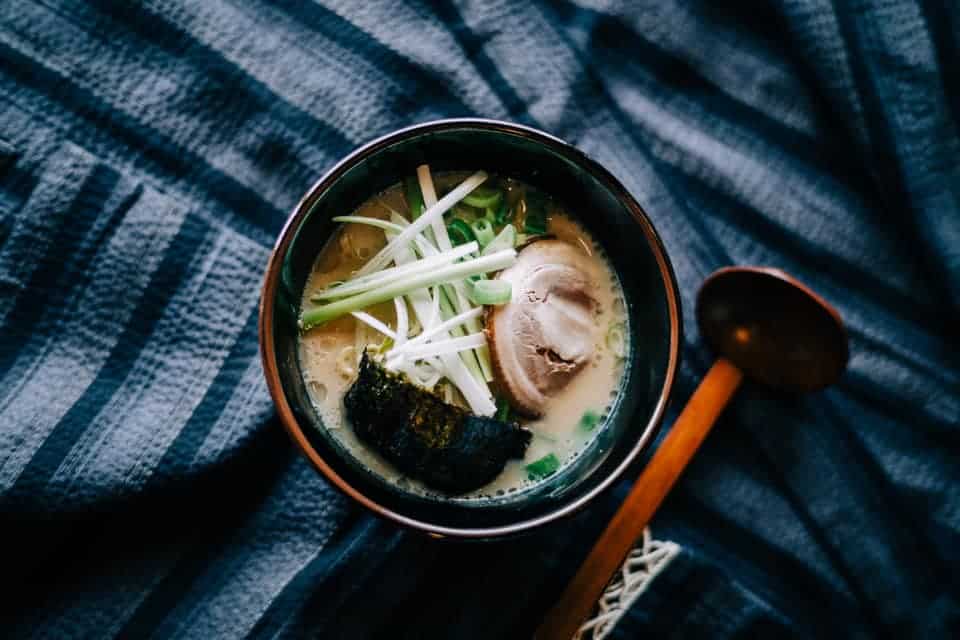 This menu offers a small selection of traditional dishes. However, each soup dish that Crazy Katsu serves is from a small number of perfected Japanese soup recipes. From their rich and savory tonkatsu ramen to their light and refreshing miso soup, Crazy Katsu's soup menu has the soup that you are looking for!
Extra
This menu has the perfect dishes that will greatly enhance the flavors of your dishes. The items on this menu include side dishes like cabbage, rice bowls, and other options that will surely complete your Crazy Katsu dining experience. And if you're in the mood for something sweet, the extra menu also features a small selection of delicious desserts like matcha ice cream.
Dessert
This menu offers a delectable selection of Japanese-inspired sweets that are the perfect way to cap off your meal. From the creamy and indulgent pudding to the light and refreshing mango pudding and matcha tiramisu, each dessert is made with care and features unique flavors and textures that will leave you wanting more.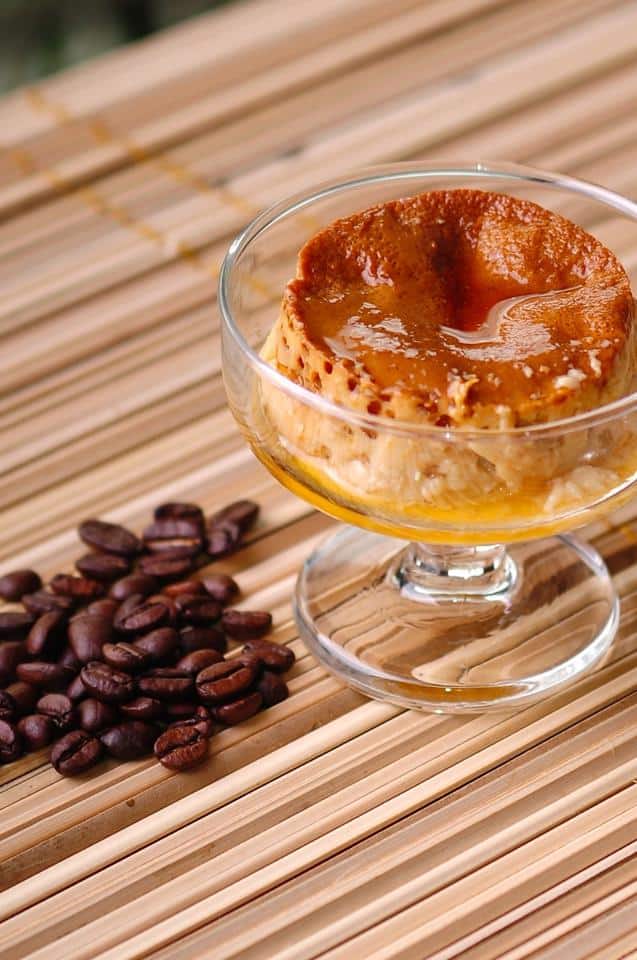 Crazy Katsu Menu Delivery
Crazy Katsu now offers delivery service for customers who want to enjoy their food at home. To place an order, customers can go to their website or use delivery apps like GrabFood, LalaFood, and FoodPanda. Their delivery menu features their famous katsu dishes along with other Japanese favorites such as ramen and sushi rolls. Delivery is available within a specific distance from their branches, and there may be a minimum order requirement.
Social Media Pages
Do you enjoy Crazy Katsu's delicious dishes? If so, show your support by following their social media channels. By doing so, you can stay updated with the latest news and promotions, including amazing discounts and offers. Don't miss out on the chance to enjoy your favorite meals from Crazy Katsu at a discounted price. To start following them, simply click on the links provided below:
Facebook: https://www.facebook.com/crazykatsu/
Instagram: https://www.instagram.com/crazykatsuph/
Twitter: https://twitter.com/crazykatsu
Conclusion
Crazy Katsu's menu is a must-try for anyone who is looking to try delectable and authentic Japanese katsu dishes. The diverse menu offers a wide variety of options, ensuring that every customer finds something they'll love. Crazy Katsu's foods are top-notch in terms of the quality of the ingredients and the flavors of their dishes. It doesn't matter if you are dining solo or with a group; Crazy Katsu is one of the best places to try authentic Japanese dishes and satisfy your random cravings.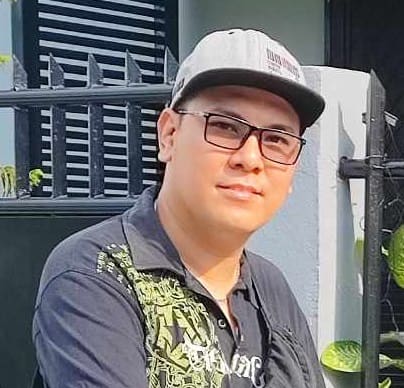 Hi! I'm Nivek Strife, the person who made MenuPH. I'm the one who added most of the popular menus you see on this website, and I really hope you enjoy them! Feel free to check them all out.
Growing up, I was surrounded by lots of tasty foods, like the classic Adobo and the sweet Leche Flan. That love for the many flavors of the Philippines is what got me excited about adding to MenuPH. When I learned how to make websites, I saw the need for a place to show off all the amazing Filipino dishes, and that's how MenuPH started.
MenuPH isn't just a website; it's like a fun journey into food. I've teamed up with famous chefs and found great places all over the Philippines to bring you a bunch of menus that show off the best of Filipino cuisine. Whether you're into the usual dishes or new twists, MenuPH is here to guide you through the rich world of Filipino flavors.
With MenuPH, my aim is to help local businesses, talk about good food choices, and make a group of friends who love food. No matter if you like fancy restaurants or street food, MenuPH has something for you. Come join me on this food adventure as we find great places, taste real flavors, and enjoy the unique food traditions that make the Philippines awesome.