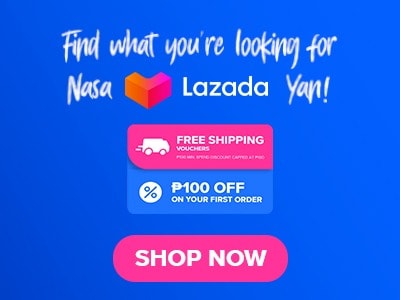 The Ersao menu consists of authentic cuisines and beverages inspired by the culinary arts of Taiwan. It serves Taiwanese snacks, side dishes, noodles, rice meals, fresh fruit shakes with pearls, teas, and shake floats. These dishes are cooked and prepared using fresh and best ingredients and spices to serve customers authentic and flavorsome products.
Below, you'll find the updated list of Ersao menu prices.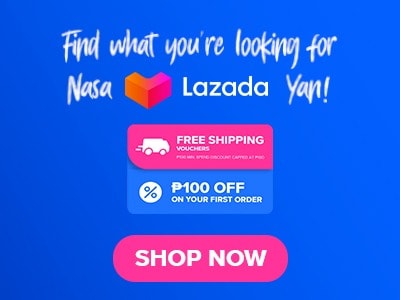 Menu Items
Price (PHP)

Taiwan Snacks

Bola Bola Troops
200
Chicken Steak
170
Dumplings
145
Gyoza
220
Pork Steak
180
Radish Cake
145
Spicy Chicken
135
Spicy Pork
145
Spicy Squid
135
Wanton
145

Side Dish

Adobong Egg
110
Chili Squid & Peanuts
220
Savoury Seafood Pancake
240
Soybathe Dumplings
210
Spicy Shrimp Wanton
240
Thai Chicken
235
Vegetable
120

Noodles

Beef Dumpling Noodles
275
Beef Genji Noodles
245
Dumpling Noodles (Small)
210
Dumpling Noodles (Big)
250
Maki Mi
245
Maki Mishua
255
Meatball Noodles
200
Seafood Milk Noodles
340
Seafood Noodles
260
Shrimp Wanton Noodles
310
Signature Beef Noodles
420
Tan Tan Noodles Dry
310
Wanton Noodles
210

Rice Toppings

Chicken Steak Rice
205
Hong Ma
315
Pork Chao Fan
220
Pork Steak Rice
215
Spicy Chicken Rice
175
Spicy Pork Rice
185
Spicy Squid Rice
175
Teriyaki Chicken Rice
290
*Add On: Rice
40

Fresh Fruit Shake with Pearls

Buko Lychee
150
Buko Pandan
150
Green Mango
150
Melon
150
Ripe Mango
150
Strawberry
150
Watermelon
150

Blended Green Tea

Green Apple Green Tea (500 ml)
130
Green Apple Green Tea (700 ml)
150
Green Tea (500 ml)
110
Green Tea (700 ml)
120
Lemon Splash Green Tea (700 ml)
155
Passion Fruit Greeb Tea (500 ml)
130
Passion Fruit Greeb Tea (700 ml)
150
Raspberry Green Tea (500 ml)
130
Raspberry Green Tea (700 ml)
150
Yakult Green Tea (500 ml)
115
Yakult Green Tea (700 ml)
130

Milk Tea

Almond Milk Tea (500 ml)
125
Almond Milk Tea (700 ml)
145
Caramel Milk Tea (500 ml)
125
Caramel Milk Tea (700 ml)
145
Chocolate Milk Tea (500 ml)
125
Chocolate Milk Tea (700 ml)
145
Coffee Milk Tea (500 ml)
125
Coffee Milk Tea (700 ml)
145
Taro Milk Tea (500 ml)
125
Taro Milk Tea (700 ml)
145
Wintermelon Milk Tea (500 ml)
110
Wintermelon Milk Tea (700 ml)
130

Special Beverages

Raspberry Shake (500 ml)
130
Raspberry Shake (700 ml)
150
Wintermelon Tea (500 ml)
100
Wintermelon Tea (700 ml)
120

Shake Float

Buko Pandan Float
185
Melon Float
185
Ripe Mango Float
200
Strawberry Float
200
About Ersao
Ersao is a Taiwanese restaurant founded by Ms. Joy Yao to serve authentic Taiwanese food and beverages in the Philippines. The management is committed to serving safe, accessible, and flavorsome products to its customers. After two decades of operations, it upgraded its products and services by naming its new outlets Ersao 2.0 to give its customers a better experience.
Ersao Menu Best Seller
The best sellers of Ersao include cuisines that consistently impress and satisfy its patrons, making them return for more. These dishes are well-loved for their distinctive flavor and appetizing goodness.
Signature Beef Noodle – It is made with hand-pulled noodles cooked with beef chunks, green leafy vegetables, and special ingredients. The broth has an umami-flavor profile that makes it gratifying. The appetizing aroma of this noodle soup will stimulate your appetite and curb your hunger. I really recommend that you try this menu of Ersao since it is one of their signature meals.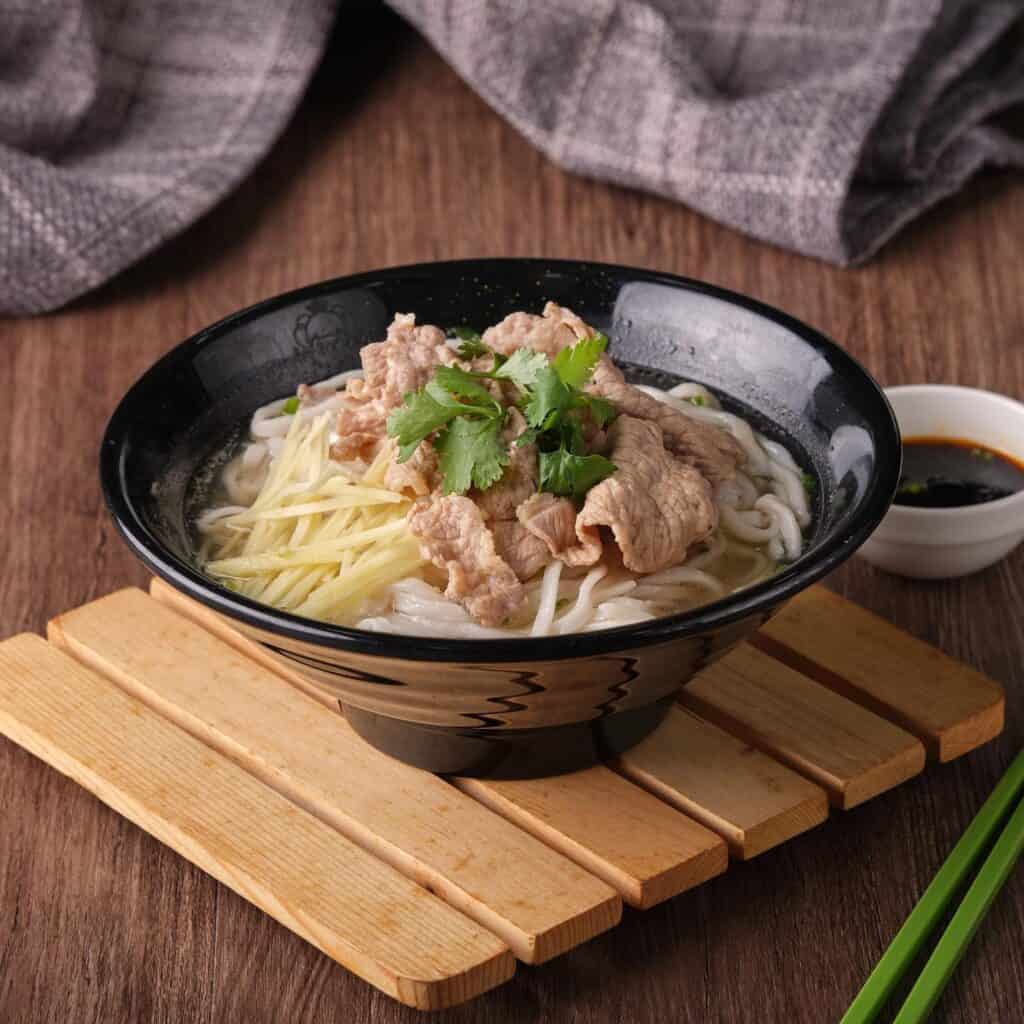 Spicy Chicken – This meal consists of bite-sized chopped chicken flavored with oyster sauce, coated with flavorful batter, and deep-fried until crispy and golden brown. The spiciness, crunchiness, and tenderness of this chicken are features loved by its patrons. A homemade sauce is also served with it, enhancing its taste.
Pork Chao Fan – One of the popular Chinese dishes consists of rice, minced pork, vegetables, eggs, and secret ingredients. The ingredients of this cuisine are perfectly mixed to serve diners a delicious meal. Its patrons love it as it has a vivid yellow color, is convenient to eat, and is surprisingly delicious. 
Pork Dumplings – A delicious Taiwan snack, viand, or side dish that can be enjoyed at any time of the day. It combines minced pork, onion leeks, cabbage, and ginger wrapped in a thin, chewy wrapper. Steamed and fried are the two cooking options that Ersao provides, and it is served with soy sauce.
Chicken Steak – The Chicken Steak served by Ersao is perfect for customers from different walks of life as it has a comforting goodness that will satisfy cravings. The breading gives this dish a yummy flavor and crispy texture. It is served with the restaurant's special sauce, making it more irresistible.
Ersao Menu Taiwan Snacks 
The Taiwan snacks offered by Ersao consist of light and delicious cuisines such as Gyoza, Wanton, Radish Cake, Bola-Bola Troops, Dumplings, Pork Steak, and Chicken Steak. It also serves spicy snacks like chicken, squid, and pork that will spice up your meal.
Bola-Bola Troops – Bola-bola troops are a tasty snack where fish balls, squid balls, and meatballs are combined. These delicious snacks are well-known as they are commonly served on street foods. It is served on top of basil leaves that impart a delicious taste and enhance visual presentation.
Spicy Squid – This is one of the favorite snacks of its customers as it has an addicting spicy taste. It is seasoned and deep-fried expertly to ensure that it will be tender, chewy, and delicious. This is a must-try dish as it is bursting with flavors, making you crave more.
Radish Cake – Enjoy this special radish cake served by Ersao, as it has a fragrant smell and tender texture. It is made with rice and young radish combined perfectly. Each bite of this snack is pleasurable as it is soft and scrumptious.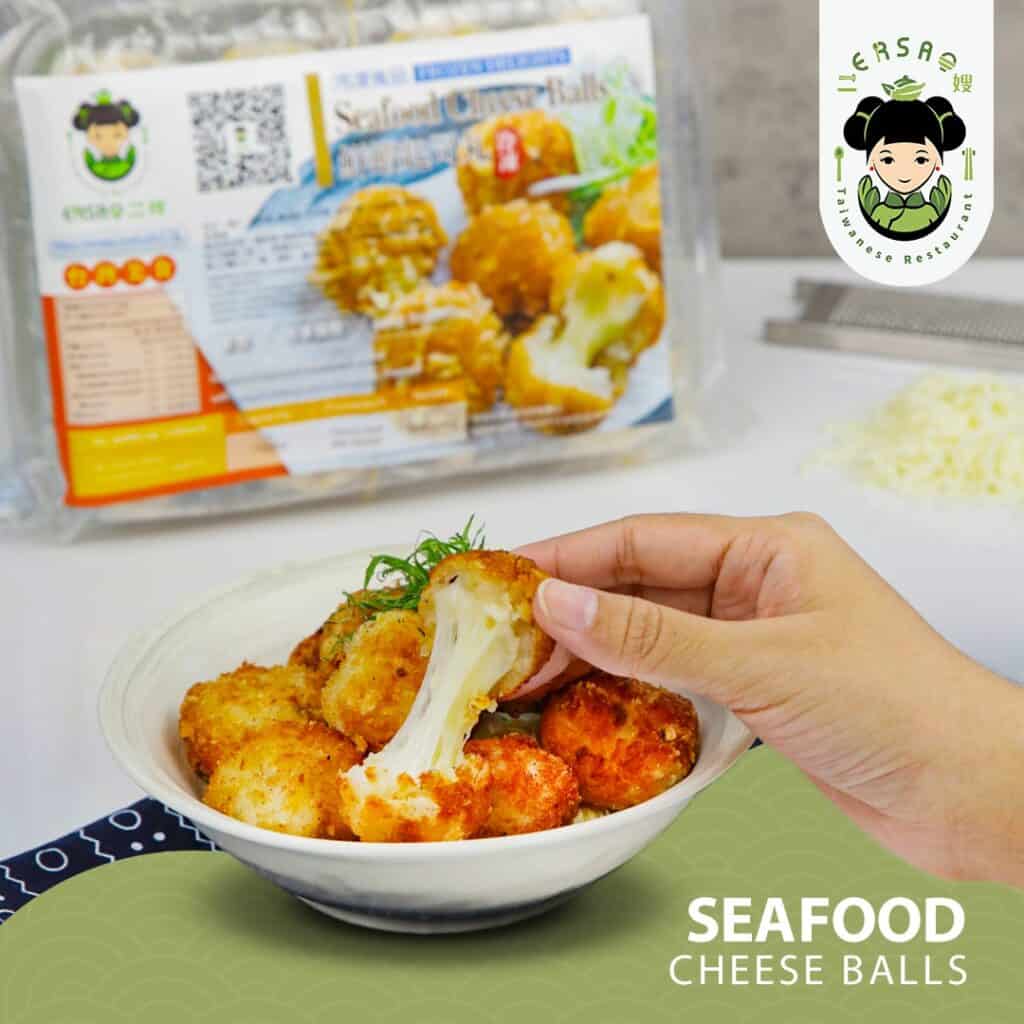 Side Dish
The side dishes menu served by Ersao comprise dumplings, wanton, pancakes, eggs, vegetables, seafood, and chicken. These dishes have a generous serving and satisfying flavor, making them suitable for people from different walks of life. 
Chili Squid and Peanuts – A savory side dish where tender squid is sauteed with dried chili, peanuts, and chopped spring onions. It is one of the unique and flavorsome dishes you should not miss out on when you visit or order from this restaurant.
Adobong Egg – It consists of boiled egg flavored with adobo sauce, making it unique and flavorsome. This is a great-tasting and suitable for sharing dish packed with delicious flavor and essential nutrients such as protein.
Savory Seafood Pancake – This hearty pancake is well-loved by its patrons as it has a smooth texture and is bursting with flavors. It is garnished with cream and topped with shrimp and other minced seafood.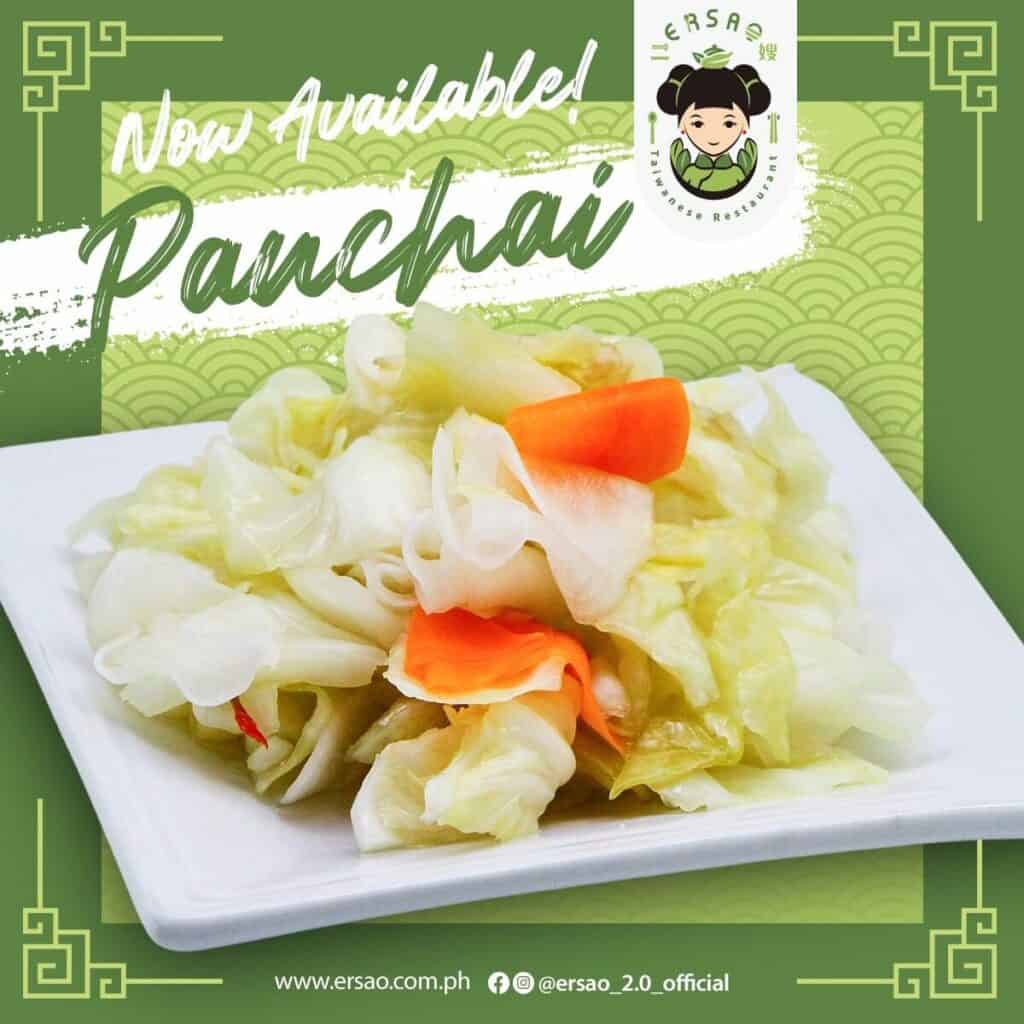 Ersao Menu Noodles 
Noodles are one of the go-to foods of the customers of Ersao as they are comforting. The variants of noodles it serves consists of beef, dumpling, tan tan, maki mishua, wanton, meatballs, maki mi, and seafood.
Wanton Noodle – Wanton noodle is one of the popular items on its menu as it has heartwarming goodness. This noodle is cooked with flavorsome wantons that complement the taste and texture of noodles and broth.
Seafood Milk Noodles – It is made with noodles, shrimp, vegetables, and lobster balls cooked in a rich, creamy broth. The creaminess of the soup and fresh seafood flavors match perfectly, making this dish luscious.
Beef Genji Noodle – A unique soup where slices of beef Genji are cooked until it becomes tender and combined with the restaurant's special hand-pulled noodles. The sesame oil sprinkled on it gives an appetizing aroma and adds a delicious flavor.
Rice Toppings Menu
Ersao served different Rice Toppings menu, also known as Ben Dong or Bento dish in Taiwan. These meals consist of white steamed rice served with various delicious food. The rice toppings it offers are pork chao fan, teriyaki chicken, Hong Ma, spicy squid, spicy pork, chicken steak, pork steak, and spicy chicken. 
Fresh Fruit Shake with Pearls
The fresh fruit shake offered by Ersao has a refreshing goodness, making them a perfect beverage in hot weather. It comes with pearls that add sweetness and distinct flavor. These drinks are made with fresh fruits packed with essential nutrients. The flavors of shakes provided by Ersao consist of Strawberry, Buko Lychee, Green Mango, Buko Pandan, Melon, Watermelon, and Ripe Mango.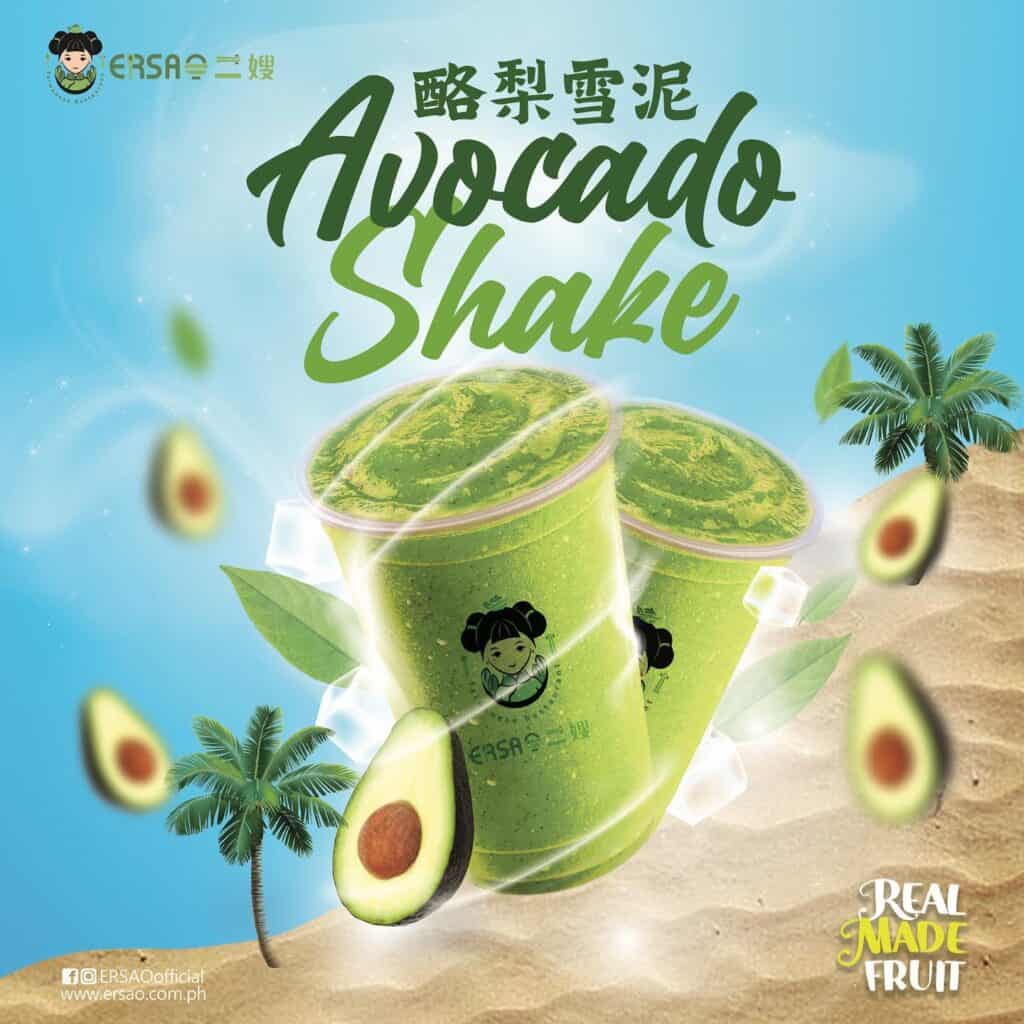 Ersao Menu Delivery
Ersao has made it remarkably straightforward for customers to enjoy their favorite food and beverages with just a few clicks. An easy and efficient ordering process is available either through their website at https://ersao.com.ph, or via partnered delivery platforms, including FoodPanda, GrabFood, and Pickaroo. This blend of convenience and variety ensures Ersao's flavorful offerings are always accessible, transforming every mealtime into a delightful journey through Ersao's expansive menu.
Ersao Social Media Pages
Experience the authentic, alluring flavors of Taiwan with Ersao! To keep up with the latest delectable offerings, enticing promotions, and all the sumptuous surprises they have in store, consider following them on their social media pages. Dive into the Ersao menu, connect with them online, and allow Ersao to whisk you away on a flavorful journey that recreates the bustling energy of Taiwan's food scene, one savory bite at a time.
Facebook: https://www.facebook.com/ERSAOofficial
Instagram: https://www.instagram.com/ersao_2.0_official/
Twitter: https://twitter.com/ERSAOofficial
TikTok: https://www.tiktok.com/@ersaophilippines
YouTube: https://www.youtube.com/@ersaotaiwaneserestaurantho
Website: https://ersao.com.ph/pages/faqs
FAQs
Where are the Ersao Philippines branches located?
The branches of Ersao Philippines are located in the following locations:
ERSAO BRANCHES
ABAD SANTOS – 1300 Jose Abad Santos, Tondo Manila
BANAWE – #664 Banawe Street, Quezon City
BIGLANG AWA – #7 Biglang awa St., East Grace Park, Caloocan City
CALASIAO – Pangasinan
CLOVERLEAF – 3rd floor., Ayala Malls Cloverleaf, A. Bonifacio, Quezon City
E. RODRIGUEZ – #82-C E. Rodriguez Sr. Avenue, Quezon City
JRU-SHAW – #79 Shaw Blvd., Daang Bakal, Mandaluyong City
M PLACE RESIDENCES #116 GF, M.Place, Panay Avenue, South Triangle, Quezon City
ERSAO 2.0 BRANCHES:
BANAWE MAUBAN (MAIN BRANCH) – #213 Banawe Street, Brgy. Manresa, Corner Mauban, Quezon City
CALOOCAN CITY HALL – A De Jesus Street, Cor 9th Avenue, Caloocan City
CEBU CITY TIME SQUARE – MA108 City Time Square, Mantawi Avenue,
R. SQUARE MALL TAFT AVE – Ground Floor, R Square Mall, Taft Ave., Malate, Manila
ROBINSONS ZETA TOWER PASIG – Shop no.24 Zeta Tower Bridgetowne Center C5 Road, Brgy. Ugong Norte Quezon City
SAN LAZARO – Vertex One Building, Batangas Street, Sta Cruz Manila
ST. FRANCIS SQUARE
STA MEZZA – #129 Mezza Residences, Brgy. Doña Imelda Quezon City
VICTORIA – #285 E. Rodriguez Sr., near cor. Victoria, Quezon City
WILCON CITY CENTER VISAYAS BRANCH – Ground Floor, Wilcon City Center, Visayas Ave., Quezon City
What types of food does Ersao Philippines offer?
Noodles, rice meals, Taiwanese snacks, dumplings, chicken, pork, and seafood are the types of food offered by Ersao Philippines.
Can I customize my order at Ersao Philippines?
No, Ersao Philippines does not offer customization for its products.
Is Ersao halal-certified?
No, Ersao Philippines is not a halal-certified restaurant.
Conclusion
The Ersao menu showcases the vibrant culture of Taiwan. It is located in accessible locations, making it a go-to place for those who are looking for authentic Taiwanese food and drinks. This restaurant also offers frozen goods on different platforms so that customers can enjoy some of their favorite cuisines in the comfort of their homes with their loved ones.