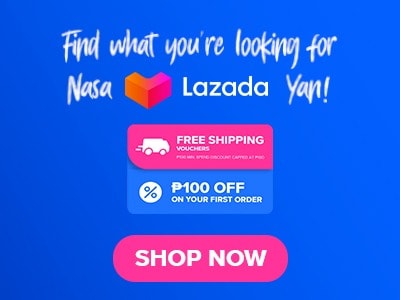 Sambo Kojin menu modernizes the restaurant business while incorporating the genuine elements of Japanese yakiniku houses to offer comfort, effectiveness, and enjoyable dining. The exhaust system was created to reduce odor and remove smoke when grilling so that visitors could completely enjoy the process. The abundance of delectable over 50 Sushi Bar favorites is unmatched by any other. In this article we discover the roots of this delicious restaurant, know its best sellers, answer questions, and who knows you might eat here after reading this article.
Below, you'll find the updated list of the Sambo Kojin menu prices.
Menu Items
Price (PHP)

Japanese Specialties

Sukiyaki Single
300
Sukiyaki Group
1400
Udon Suki Single
250
Udon Suki Group
1150
Original Ramen Single
175
Original Ramen Group
950
Spicy Ramen Single
175
Spicy Ramen Group
950
Nagisa Single
300
Nagisa Group
1850
Teba Chili Single
3750
Teba Chili Group
1000
Tori Kuwayaki Single
190
Tori Kuwayaki Group
1050
Yasal Itame Single
130
Yasal Itame Group
800
Tofu Suteki Single
190
Tofu Suteki Group
950
Kaisen Udon Single
280
Kaisen Udon Group
1550
Sanshoku Maki Single
230
Sanshoku Maki Group
1250
Beef Roll Single
180
Beef Roll Group
970
Tori Chisu Maki Single
170
Tori Chisu Maki Single
1000
Ebi Tempura Single
240
Ebi Tempura Group
1050
Ika Tempura Single
175
Ika Tempura Group
875
Kisu Tempura Single
160
Kisu Tempura Group
820
Shishito Tempura Single
100
Mixed Tempura Single
205
Mixed Tempura Group
1000
Rosu Katsu Single
300
Rosu Katsu Group
1300
Tori Katsu Single
290
Tori Katsu Group
1250
Menchi Katsu Single
295
Menchi Katsu Group
1250
Ebi Katsu Single
325
Ebi Katsu Group
1350
Sakana Katsu Single
25
Sakana Katsu Group
1225
Tuna Karaage Single
220
Tuna Karaage Group
1075
Corn and Oyster Karaage Single
235
Corn and Oyster Karaage Group
1100
Mabo Tofu Single
205
Mabo Tofu Group
1150
Gyoza Single
120
Gyoza Group
1020
Ebi Gyoza Single
155
Ebi Gyoza Group
1280
Cheese Gyoza Single
255
Cheese Gyoza Group
1500
Amai Takoyaki Single
125
Amai Takoyaki Group
750
Kari Takoyaki Single
135
Kari Takoyaki Group
800
Yakitori Single
185
Yakitori Group
1500
Teba Kushi Yaki Single
225
Teba Kushi Yaki Group
2200
Torimotsu Single
210
Torimotsu Group
1700
Uzura Single
150
Uzura Group
1075
Niku Single
235
Niku Group
2300
Kani Bacon Single
210
Kani Bacon Group
2100
Buta Kushi Single
160
Buta Kushi Group
1350
Sambo Kojin Kamameshi Group
750
Tori Kamamashi Single
160
Tori Kamamashi Group
2250
Salmon Ebiko Single
380
Salmon Ebiko Group
5600
House Chaihan Single
150
House Chaihan Group
950
Gohan Single
65
Gohan Group
520

Sushi Singles

Salmon
330
Tuna
260
Kani
150
Saba
220
Tamago
140
Spicy Salmon
350
Spicy Tuna
280
Sahshimi Moriawase
380
Salmon Sushi
230
Tuna Sushi
200
Ebi
355
Ebiko
240
Kani
145
Tako
185
Saba
190
Tamago
120
Mango
120
Sushi Moriawase
335
California Maki
140
Salmon Maki
210
Tekka Maki
175
Futo Maki
215
Thunder Roll
305
Tropical Roll
300
Alaska Beauty Roll
305
Alligator Roll
195
Deep Sea Roll
205
Golden Roll
290
Nagoya Roll
200
Makimorio Moriawase
320
Salmon Aburi Sushi
330
Tuna Aburi Sushi
210
Ebi Aburi Sushi
450
Aji Aburi Sushi
190
Ika Aburi Sushi
180
Saba Aburi Sushi
230
Aburi Moriawase
370
Salmon Ebi Aburi Roll
360
Ebi and Kani Aburi Roll
285
Salmon Tartare Aburi Maki
260
Oyster Aburi Maki
315
Salmon Skin Roll
300
Tuna Tartare
205
Kani Avocado
270
Ebi Mozzaralla
290
Aburi Makimono
300
California Temaki
130
Ebi Sarada Temaki
185
Kani Sarada Temaki
135
Salmon Temaki
240
Spicy Tuna Temaki
225
Salmon Tataki
340
Tuna Tataki
280

Sushi Group

Salmon
2100
Tuna
1700
Kani
650
Saba
1370
Tamago
750
Spicy Salmon
975
Spicy Tuna
650
Sahshimi Moriawase
2800
Salmon Sushi
1750
Tuna Sushi
1100
Ebi
2100
Ebiko
1500
Kani
800
Tako
1100
Saba
1275
Tamago
640
Mango
640
Sushi Moriawase
2200
California Maki
600
Salmon Maki
900
Tekka Maki
700
Futo Maki
750
Thunder Roll
950
Tropical Roll
825
Alaska Beauty Roll
1475
Alligator Roll
875
Deep Sea Roll
975
Golden Roll
1300
Nagoya Roll
Makimorio Moriawase
950
Salmon Aburi Sushi
1900
Tuna Aburi Sushi
1850
Ebi Aburi Sushi
1185
Aji Aburi Sushi
2625
Ika Aburi Sushi
1050
Saba Aburi Sushi
1000
Aburi Moriawase
1375
Salmon Ebi Aburi Roll
1550
Ebi and Kani Aburi Roll
1550
Salmon Tartare Aburi Maki
1250
Oyster Aburi Maki
1125
Salmon Skin Roll
1350
Tuna Tartare
1300
Kani Avocado
915
Ebi Mozzaralla
1185
Aburi Makimono
1275
California Temaki
1250
Ebi Sarada Temaki
775
Kani Sarada Temaki
1000
Salmon Temaki
800
Spicy Tuna Temaki
1425
Salmon Tataki
1325
Tuna Tataki
1100

Korean Specialties Single

Bibimbap
165
Beef Bulgogi
450
Chapchae
380
Galbi Jim
325
Dwaeji Bulgogi
260
Ojingo Bokum
300
Dubu Duru Chige
160
Sandubu Cchige
340
Panjeon
175
Kimchi Panjeon
105
Mandu
85
Original Yangnyom
225
Sweet Yangnyom
235
Spicy Yangnyom
220
Godungun Jjim
125
Bibim Naengmyeon
170
Konago
300
Kimchi
120
Kabi
140
Herenso
140
Suito
120
Maburu
145
Yaenari
160
Daikon
110
Salad Kyuri
130
Spicy Cucumber
155

Korean Specialties Group

Bibimbap
850
Beef Bulgogi
2400
Chapchae
1650
Galbi Jim
1450
Dwaeji Bulgogi
1450
Ojingo Bokum
1650
Dubu Duru Chige
700
Sandubu Cchige
1275
Mandu
675
Original Yangnyom
1300
Sweet Yangnyom
1350
Spicy Yangnyom
1275
Konago
1150
Kimchi
785
Kabi
650
Herenso
650
Suito
575
Maburu
665
Yaenari
700
Daikon
550
Salad Kyuri
625
Spicy Cucumber
700

International Roast

Gyuniku Rosuto 1/2
3100
Gyuniku Rosuto Whole
5900
Hitsurugi Rosuto
5500
Buta Hara Rosuto
2250

Desserts

Apple Tart
650
Checkered Cake
850
Fraisier
650
Green Tea Cake
450
Green Tea Sansrival
695
Mango Lime Cheesecake
650
S'mores
650
Triple Chocolate Mousse
750
Ube Mousse
450

Sambo Kojin Fully Vaxxed Promo

Monday to Thursday
758
Friday to Sunday and Holidays
858

Dads and Sambo Kojin Collab

Monday to Thursday
888
Friday to Sunday and Holidays
988
About Sambo Kojin
Sambo Kojin leads the way in pleasing Japanese and Korean grill diners not only with its high-grade US Beef and premium seafood primary features, outstanding grilling and food safety technology, and complete freshly prepared Japanese, and Korean culinary favorites but also by bringing in genuine features and origin of Japanese yakiniku establishments. Yakiniku. Since it is cooked over searing flames, the original Korean invention, known as hurumonyaki, the forerunner of the renowned bulgogi, dates to Korean immigrants in Japan's Kansai area during World War II. Hurumonyaki literally means fire meat.
In honor of Sambo Kojin, the Japanese kitchen god and fire carrier who presided over the home and hearth, the greatest grill all you can, eat all you can Yakiniku restaurant was given that name. It currently delivers the finest of Japanese BBQ and the charm of its Korean equivalent. The ritualistic delights of grilling and the thrill of communal dining on foods that showcase the skill of Japanese and Korean culinary traditions are enjoyed by diners. The menu offers a range of delectable, prepared dishes, a sizable sushi bar, and only the freshest, highest-quality ingredients.
Best Sambo Kojin Menu Foods to Choose
Ramen – The taste is often salty and light since the broth is translucent, and the noodles are frequently thin curly noodles. Nowadays, the original Japanese and Chinese ramen have increasingly diverged. The soup contains the answer. Japanese ramen is popular among international tourists because of its soup. Simply described, ramen is a Japanese noodle soup made with a variety of noodles, a richly flavorful broth, and a choice of meats or vegetables, frequently topped with a cooked egg.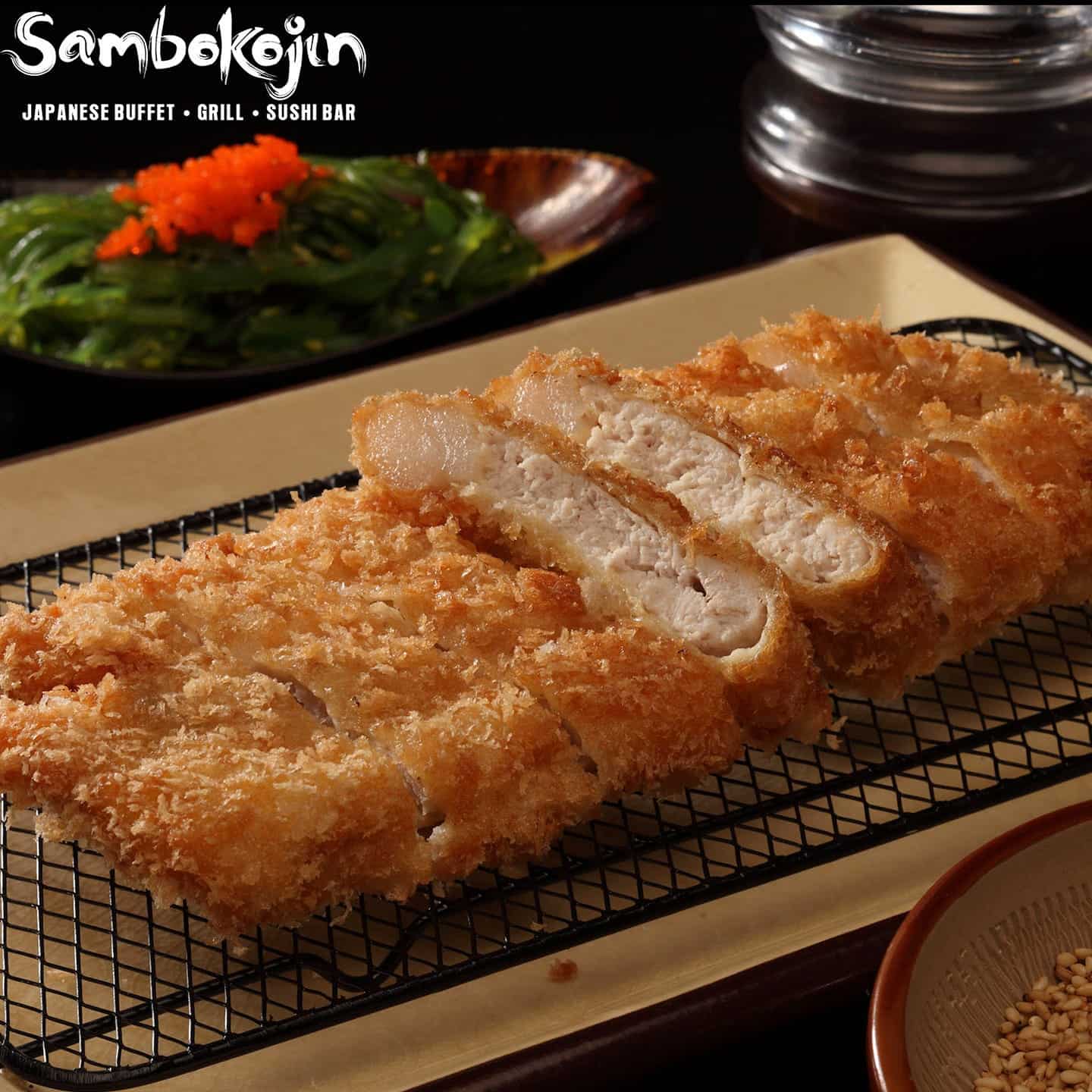 Katsu – Despite having the name curry, this Sambo Kojin menu is very different from its Indian and Thai equivalents. A foundation of caramelized onion, garlic, and carrot gives it a richer, fruitier flavor. The dish is then sweetened with some sugar or honey and seasoned with a mild curry powder and soy sauce. Japanese panko breadcrumbs are used to make the crispy, fried cutlets of meat or seafood known as katsu. Katsu, which resembles a German schnitzel in shape, is one of several Western cuisines that have been assimilated into Japanese cuisine, customized to local preferences.
Gyoza – Gyoza, sometimes referred to as pot stickers, were first made in China under the name jiaozi but have since gained enormous popularity in Japan.
Pajeon – The seafood is really chewy, and it tastes and smells like fried green onions and toasted eggs. Everyone would enjoy this Sambo Kojin menu since you can taste the original ingredients used even if it isn't as hot or garlicky as another Korean cuisine. Korean scallion pancakes are called pajeon. Its name is derived from the Korean terms pa, which means scallion, and jeon, which means battered or pan-fried dish. In addition to being a delicious snack, it also tastes great in lunchboxes in place of regular kimchi and works well as a side dish with rice.'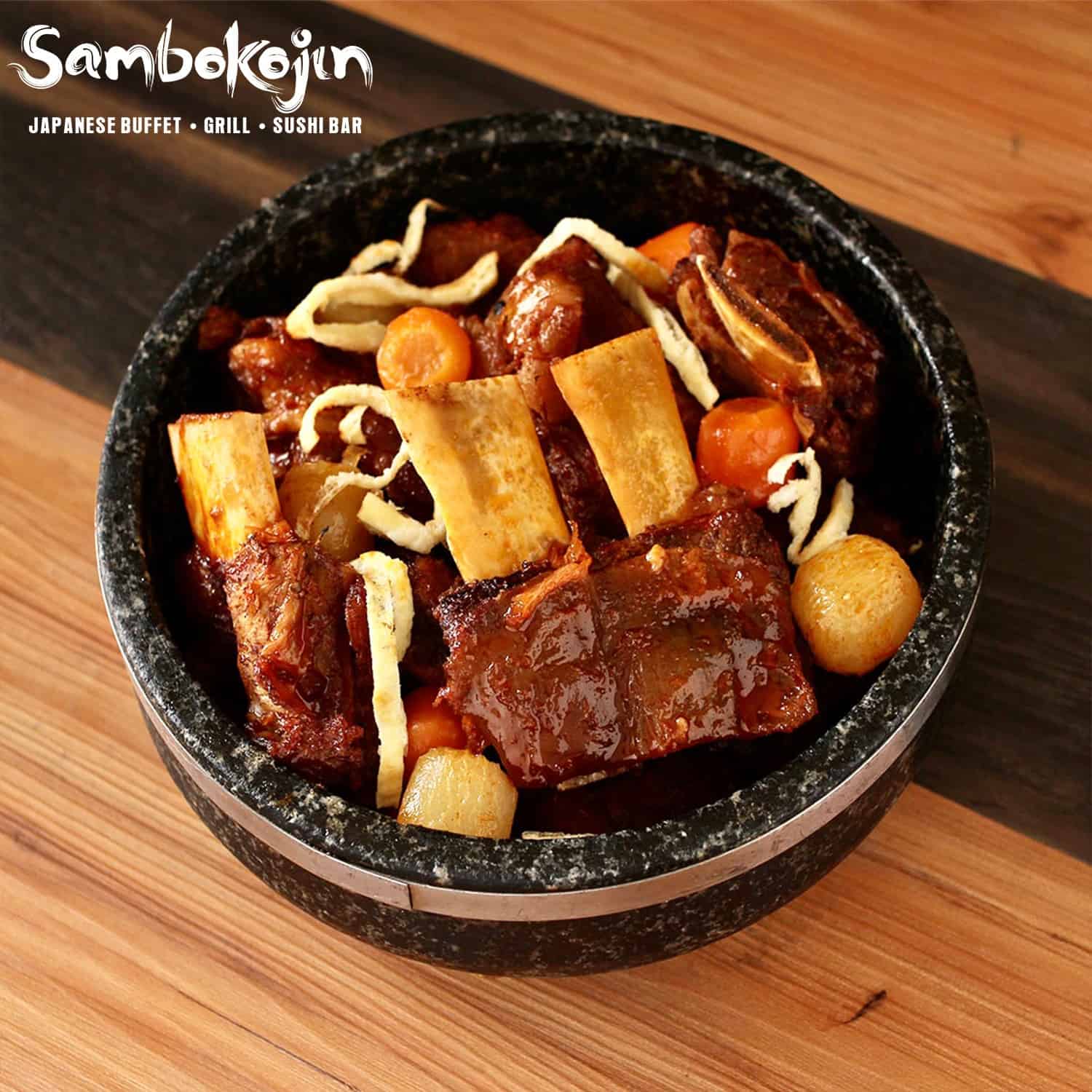 Galbi Jim – It is unquestionably one of the foods to look forward to at this time. The flavorful short ribs are soft and somewhat sweet and savory, simmered with a variety of veggies, and served with steaming rice for a delicious full supper. Koreans refer to spicy pork as daeji galbi. Additionally, this marinade is the ideal complement to it. That's because it's suitable for preparing any type of pork grilled ribs in addition to being sweet and spicy.
Sambo Kojin Rates
Sambo Kojin offers different prices for its buffet menu. Here is a summary of it:
Sambo Kojin Fully Vaxxed Promo
Monday to Thursday: 758 pesos
Friday to Sunday and Holidays: 858 pesos
Its regular price is 958 pesos
Sambo Kojin Buffet Collab Promo
Monday to Thursday: 888 pesos
Friday to Sunday and Holidays: 988 pesos
Its regular price is 1,088 pesos.
Sambo Kojin Birthday Promo Menu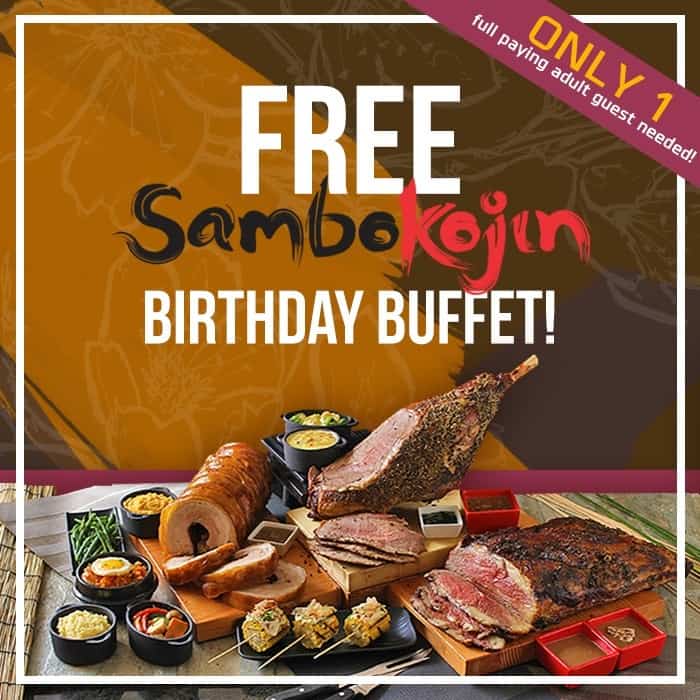 If it is your birthday, then you are in luck for you can avail one free buffet if it is 7 days before or after your birthday. Provided, you should bring two companions who pay for the 958 pesos buffet meal.
Sambo Kojin Menu Delivery
Unlike most restaurants in the Philippines, Sambo Kojin is currently not available in GrabFood and the Foodpanda app. However, you can always by calling them at their hotline number. Also, please note that availability will depend on your location.
Contact no.: 8696-1291, 0917-7056037 or 0998-9907890.
Talk to Sambo Kojin Philippines Staff
For more information about the Sambo Kojin menu, price, and promo, you can always talk to them by going on their social media pages, or contacting them via their website below:
Website: https://www.sambokojin.com/
Facebook: https://www.facebook.com/SamboKojin/
Instagram: https://www.instagram.com/sambokojin/
Twitter: https://twitter.com/sambokojinph/
FAQs
How much is Sambo Kojin buffet per head?
The delicious and worth it Sambo Kojin starts at nine hundred and fifty-eight pesos. However, this is the regular price and is still subject to different discounts depending on your situation.
How do I make a reservation at Sambo Kojin?
If you have decided to eat at Sambo Kojin, you need to make a reservation. It is difficult and close to impossible to eat there without a reservation. To make a reservation all you need to do is contact them using the same number from the menu delivery.
Who owns Sambo Kojin?
It is owned by the Triple V Group. By incorporating the Filipino custom of eating with one's hands into his Kamayan restaurant chain, VicVic Villavicencio revolutionized Filipino cuisine.
Conclusion
One of the top restaurants in Metro Manila may be Sambo Kojin menu, which serves delectable limitless real Yakiniku and Korean BBQ. The eatery takes pride in its smokeless grills, which let customers enjoy the pleasure of cooking their preferred meats and veggies without the smoke that barbecue grills generally produce. Despite not being particularly exceptional, the dumplings were nevertheless entertaining to eat due to the crunch of the wrapper. Furthermore, the kimchi filling in the dumplings was abundant and tasty. It provides one of Metro Manila's top buffet lunches. Celebrations are made significantly more joyous by Sambo Kojin's endless food options. Sambo Kojin accepts credit cards and senior citizen discount cards. Reservations are necessary for dining.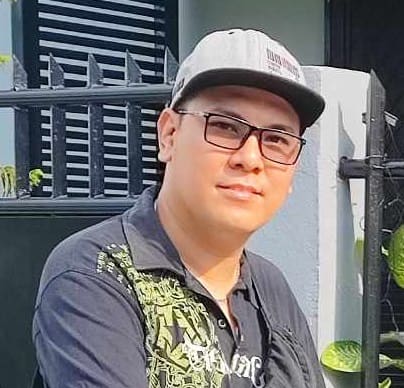 Hi! I'm Nivek Strife, the person who made MenuPH. I'm the one who added most of the popular menus you see on this website, and I really hope you enjoy them! Feel free to check them all out.
Growing up, I was surrounded by lots of tasty foods, like the classic Adobo and the sweet Leche Flan. That love for the many flavors of the Philippines is what got me excited about adding to MenuPH. When I learned how to make websites, I saw the need for a place to show off all the amazing Filipino dishes, and that's how MenuPH started.
MenuPH isn't just a website; it's like a fun journey into food. I've teamed up with famous chefs and found great places all over the Philippines to bring you a bunch of menus that show off the best of Filipino cuisine. Whether you're into the usual dishes or new twists, MenuPH is here to guide you through the rich world of Filipino flavors.
With MenuPH, my aim is to help local businesses, talk about good food choices, and make a group of friends who love food. No matter if you like fancy restaurants or street food, MenuPH has something for you. Come join me on this food adventure as we find great places, taste real flavors, and enjoy the unique food traditions that make the Philippines awesome.