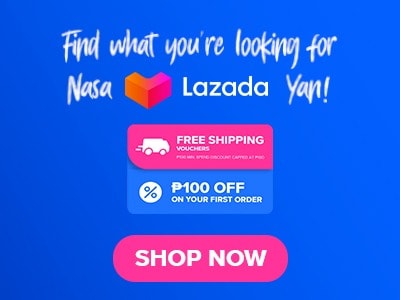 The cheap kebabs and shawarmas that can be bought at Uncle Moe's are legendary! The beef kebab served with buttered rice is a real winner in the set of meals that can be found on Uncle Moe's menu. Moussaka Melt, Kofta Balls, Keema, and All-Beef Shawarma are a few additional dishes you really must try if you would visit us.
Over the years, we can found a lot of food kiosks in the Philippines that can bring nourishment to us Filipinos. One of these food stalls is Uncle Moe's. Even though Uncle Moe's is still new in the industry, it can literally compete with other huge food restaurants. There are other dishes that can be bought at Uncle Moe's, so if you want to know their location and pay them a visit, then proceed to Uncle Moe's Menu Delivery.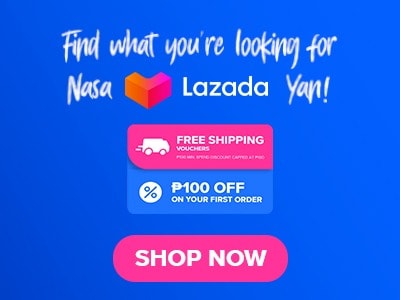 Below, you'll find the updated list of Uncle Moe's menu prices.
Menu Items
Price (PHP)

Starters

Hummus
110
Keema Nachos
180
Moutabal
110
Oxbrain
180
Tapenade
110

Manakeesh

Beef
160
Chicken
160

Shawarma

All-Beef Shawarma
172
All-Chicken Shawarma
172
Beef Shawarma
129
Beef Shawarma Rice
155
Cheesy Keema Shawarma
95
Chicken Shawarma
129
Chicken Shawarma Rice
155
Special Beef Shawarma
195

Other Menu

Beef Kebab
165
Chicken Curry
165
Chicken Kebab
170
Kebab Platter
185
Keema
140
Kofta Balls
255
Moroccan Fish Fillet
220
Moussaka Melt
175

Extras

Beef Kebab
95
Buttered Rice
40
Chicken Kebab
95
Extra Butter
15
Pita Bread
25
Tomato Salsa
20

Drinks

All My Tea
60
Beer
60
Beer Bucket of 6
330
Bottled Water
35
Soda
60
Sola
60
Super Dry / Cerveza Negra / Heineken
90
About Uncle Moe's
Uncle Moe's is a restaurant that I can say is worthy of your time and money. If you will visit them, make sure that you bring your family and friends so that you can ultimately enjoy the feeling. But coming here individually can also be good, enjoy your time alone and be merry with the dishes that Uncle Moe's offers.
Uncle Moe's Menu Best Seller
The restaurant's best-selling dishes are commonly purchased by Filipinos who enjoy eating. Uncle Moe's had a list of their top-selling dishes, which are ultimately favorites among Filipinos, just like any other food stand. Here are a few samples of Uncle Moe's top-selling dishes.
Ox Brain – In the majority of restaurants that were founded in the Philippines, this dish is not very popular. Thus, if you're looking to try something new, this Ox Brain dinner can be really helpful.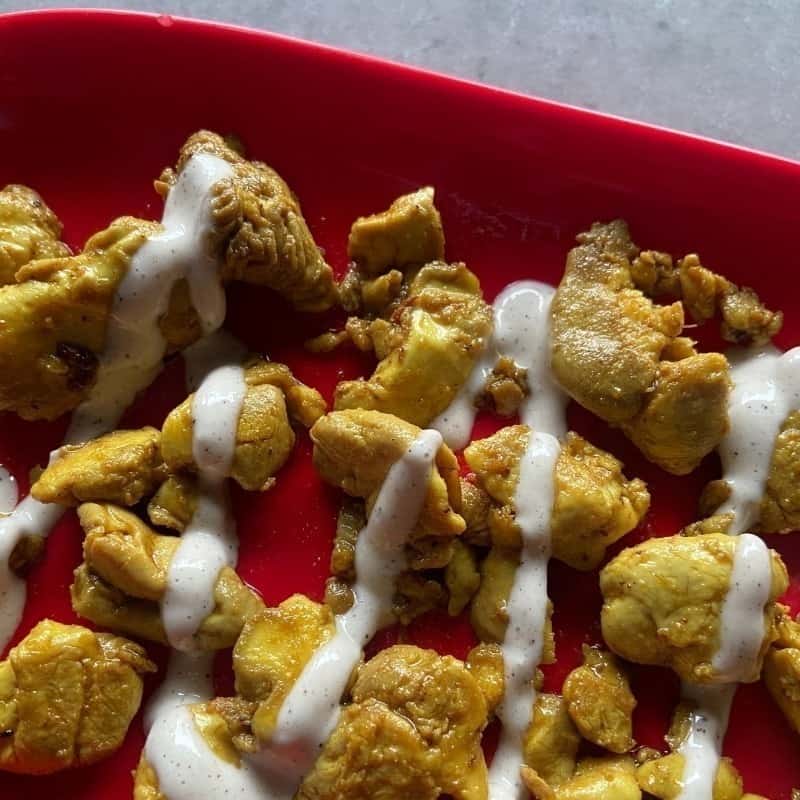 Cheesy Keema Shawarma – Looking for a delicious cheesy snack? Try the budget-friendly cheesy keema shawarma from Uncle Moe's menu! It is the perfect way to indulge in cheesy goodness while satisfying your cravings.
Beef Shawarma Rice – In the Philippines, rice is a staple cuisine; we prefer to include it in all of our meals. At Uncle Moe's, they improved their shawarma by switching out the pita for rice and it indeed resulted in wonderful dishes.
Special Beef Shawarma – This mouthwatering creation is truly one-of-a-kind, thanks to its delectable blend of keema, shawarma beef, smoked cream cheese, sautéed onion, and chili. Each ingredient adds its own distinct flavor to create a flavor explosion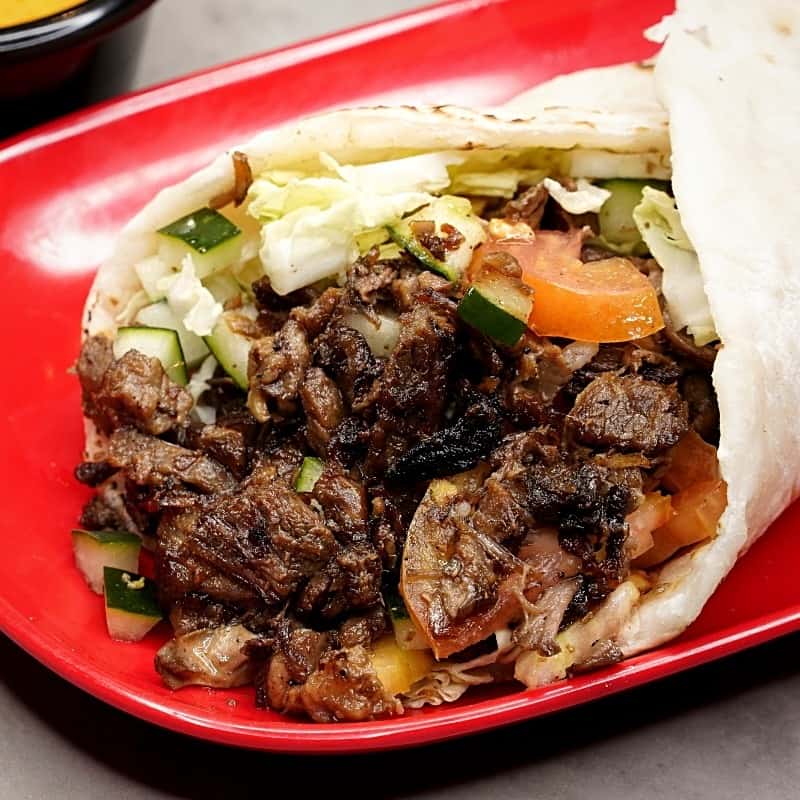 All-Beef Shawarma – Why not try this all-beef shawarma if you detest vegetables but still want to enjoy shawarma? Enjoy your favorite shawarma while feeling that meaty sensation.
All-Chicken Shawarma – In other words, if you dislike the flavor of beef and vegetables, this all-chicken shawarma is for you.
Shawarma
Day by day, Filipinos are now being used to eating shawarma. You may find it pricy at Uncle Moe's however their quality of meat and their tender veggies can give justice to the amount that you are about to pay. Here is some shawarma menu that can be bought at Uncle Moe's. 
Special Beef Shawarma – This dish truly standout with its combination of keema, shawarma beef, smoked cream cheese, sautéed onion, and chili. The unique blend of flavors and textures creates a truly unforgettable eating experience that you won't find anywhere else.
Beef Shawarma – If you are looking for a classical shawarma taste, you can choose this menu from Uncle Moe's. Nothing beat the classic flavor, right?
Cheesy Keema Shawarma – Craving a cheesy snack? Add some excitement to your munching by trying the deliciously cheesy keema shawarma. It's a fun and satisfying way to fulfill your love of cheese and enjoy a unique snack experience.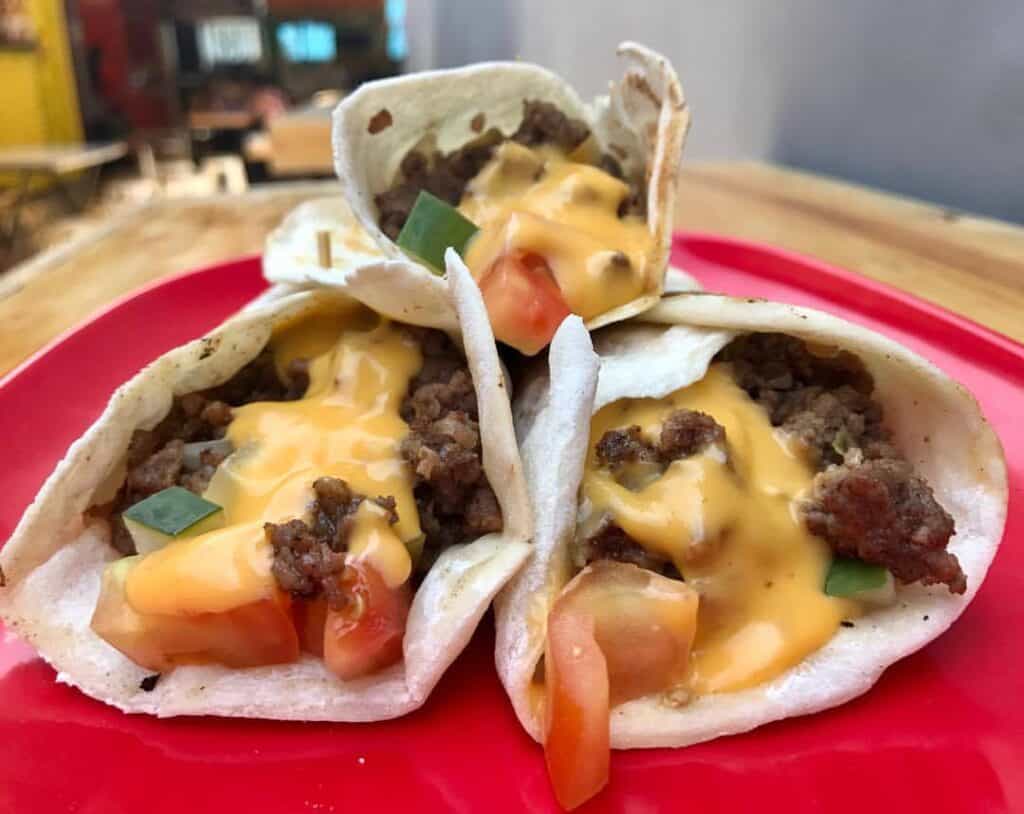 All-Beef Shawarma – If you hate eating veggies and you still want to have shawarma, then why not try this all-beef shawarma? Enjoy that meaty feeling while munching your favorite shawarma.
All-Chicken Shawarma – If you're not a fan of the traditional beef and veggie shawarma, don't worry! The all-chicken shawarma is the perfect alternative for you. With its delicious blend of chicken and flavorful spices, you can still enjoy the mouthwatering taste of shawarma without compromising on your preferences.
Beef Shawarma Rice – Rice is indeed a staple food here in the Philippines, we like to add rice to every meal that we munch. In this Uncle Moe's menu, they innovated their shawarma and added rice instead of Pita. 
Chicken Shawarma Rice – Just like there's beef shawarma rice, there's also the equally delicious option of chicken shawarma rice. You can enjoy the perfect blend of tender chicken, fragrant rice, and flavorful spices for a tasty and satisfying meal that's sure to hit the spot.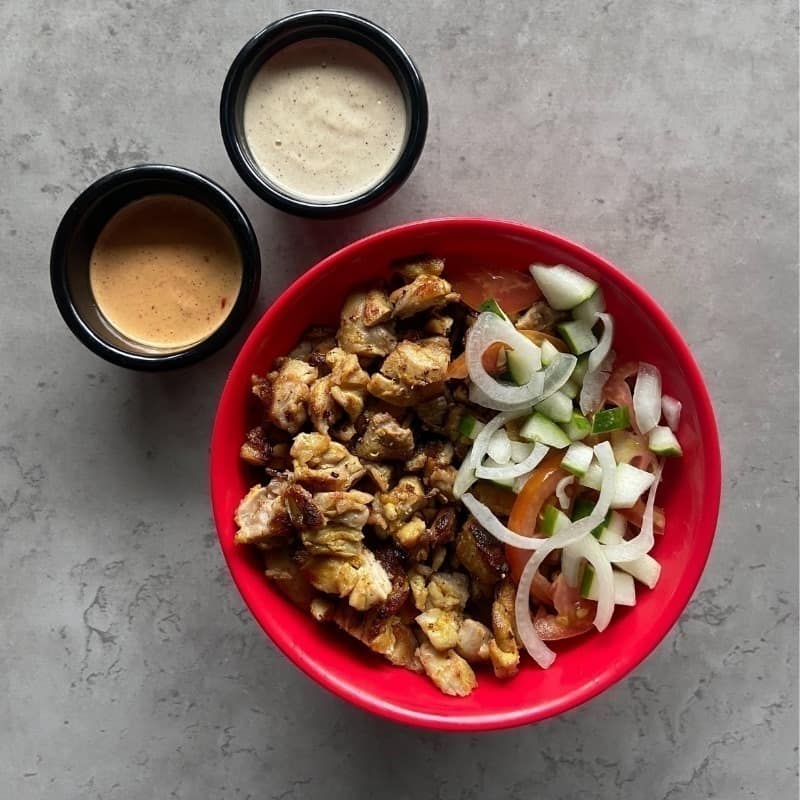 Starters
Before we start our main course, of course, we need to boost our appetite first right? Here at Uncle Moe's, there are different starters that can really boost your famine!
Keema Nachos – The Keema Nachos platter is the perfect way to kickstart your appetite. This mouthwatering dish combines the bold flavors of keema with crispy nachos to create a deliciously satisfying snack that will leave you wanting more.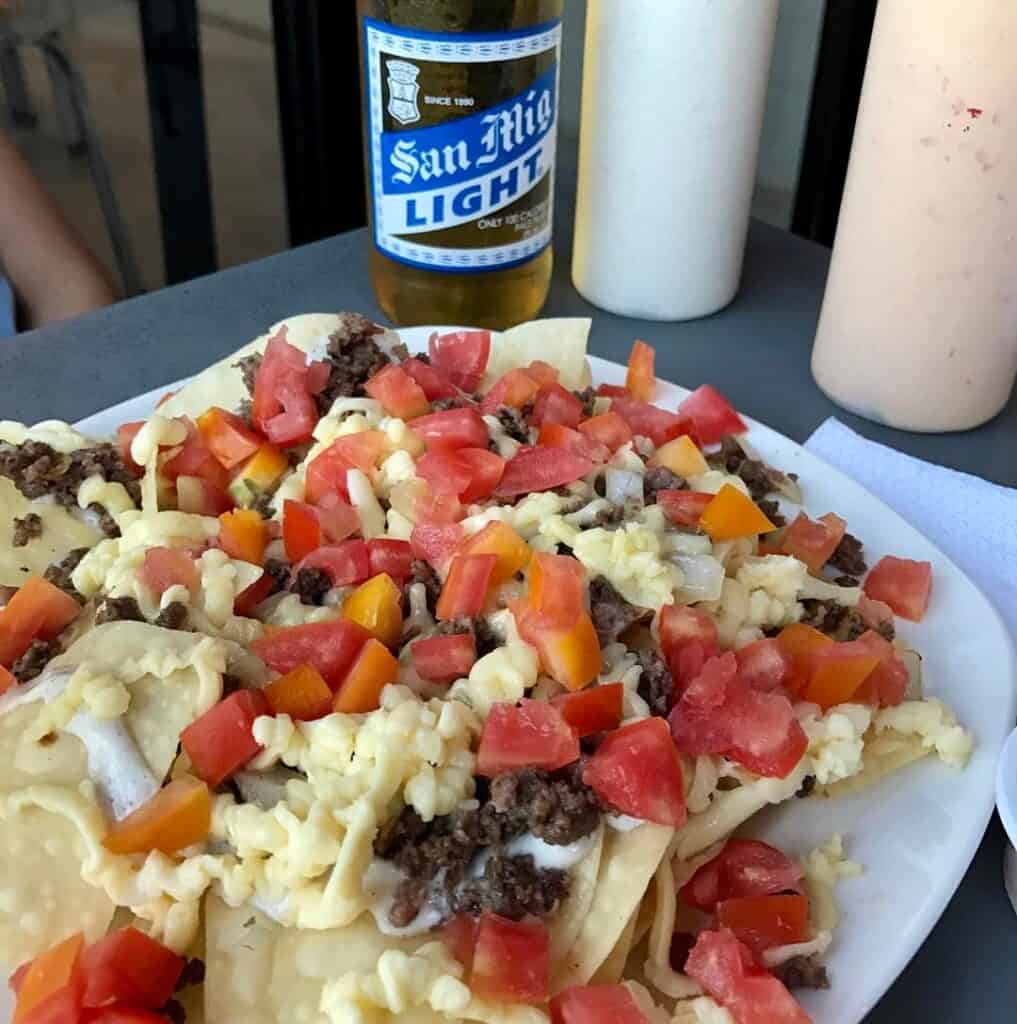 Tapenade – This dish is made with a delicious combination of capers, anchovies, and black olives, which creates a unique and savory flavor. Each ingredient adds its own special taste to the dish, resulting in a truly satisfying experience.
Hummus – The Hummus starter is a one-of-a-kind dish made with a flavorful blend of garbanzos, olive oil, and sesame paste. This combination of ingredients creates a unique and delicious taste that's perfect for starting off any meal.
Ox Brain – This meal is not so common in most of the restaurants that were established in the Philippines. So if you want to try something new, then this menu of Uncle Moe's can really aid you.
Moutabal – If you're a fan of veggies and leafy dishes, you'll love this unique combination of eggplant, sesame paste, and olive oil. These ingredients come together to create a flavorful and healthy dish that's perfect for anyone looking for a tasty way to get their daily dose of veggies.
Extras
If you want to customize your meal and you feel like something is missing, then you can choose from these set extras that you can buy! So here are 4 extra menus from Uncle Moe's that you can choose from. 
Tomato Salsa – Looking to add some instant flavor to your meal at Uncle Moe's? This condiment is the perfect solution. With its delicious blend of savory spices and seasonings, it can instantly elevate the taste of any dish and enhance your experience to the next level.
Beef Kebab – If you want to take your shawarma rice to the next level, consider adding some beef to the mix. This extra addition is highly recommended as it infuses the rice with even more delicious flavors and enhances the overall taste of the dish.
Pita Bread – Looking to spice things up with your meal? Why not try rolling your own shawarma with some fresh pita bread? This simple and fun addition allows you to personalize your shawarma, creating a unique and delicious combination of flavors.
Chicken Kebab – If you're interested in trying something different at Uncle Moe's, consider the chicken kebab. This dish offers a unique flavor experience with its tender, juicy chicken and aromatic spice blend. It's a delicious alternative to beef shawarma and is definitely worth giving a try especially if you prefer chicken over beef.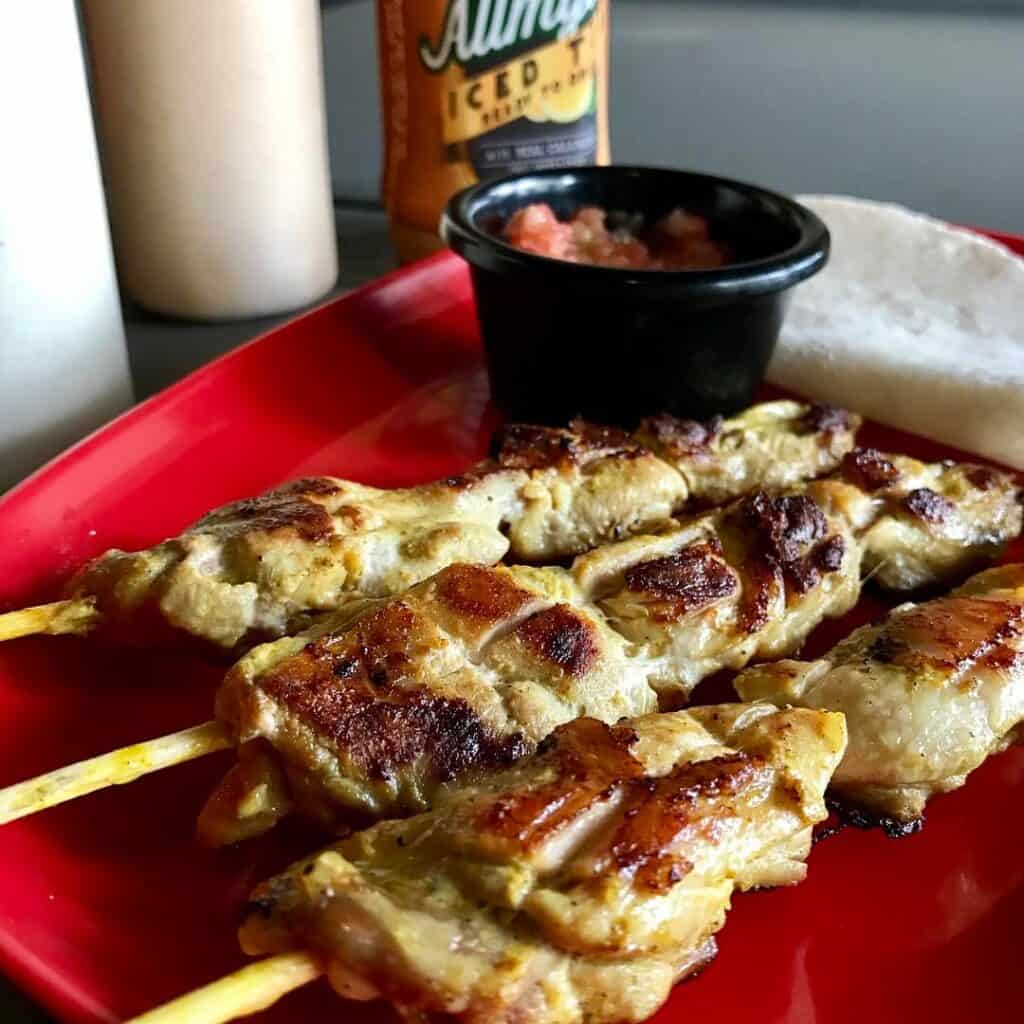 Ready-to-Eat Trays
If you are going with your friends and will visit one of our branches, then I suggest that you guys pick this ready-to-eat tray. This menu list can really satisfy your hungry tummy as it can fill 3-4 pax! Enjoy this meal with your family and friends.
If you're planning a gathering with your friends and on the hunt for a meal that'll cater to everyone's appetite, then the ready-to-eat tray is a great choice. This menu item is perfect for 3-4 people and includes an array of mouthwatering dishes that are perfect for sharing. From juicy kebabs to crunchy falafels and more, the tray has something for everyone to relish.
Uncle Moe's Menu Delivery
Filipinos are lured to new eateries with a reputation for offering affordable yet high-quality food. This part of the review is perfect if you want to know Uncle Moe's whereabouts and whereabouts. Here is a list of locations where you can find Uncle Moe's without further ado.
Kapitolyo Pasig
| | |
| --- | --- |
| Address | 24 West Capitol Dr., Kapitolyo, Kapitolyo, Pasig, Metro Manila |
| Contact Information | (02) 8634-7943(0915) 932-4146 |
| Operating Hours | All Day from 10 AM to 3 AM |
Malingap Street
| | |
| --- | --- |
| Address | 45 Malingap St, Malingap Street |
| Contact Information | (02) 7729-4383(0977) 796-5485 |
| Operating Hours | All Day from 8 AM to 12 AM |
City Golf Plaza
| | |
| --- | --- |
| Address | City Golf Plaza, Julia Vargas Ave, City Golf Plaza, Ugong, Pasig, Metro Manila |
| Contact Information | (02) 8570-9544(0956) 421-0301 |
| Operating Hours | M-F: 10 AM-7 AM, Sat: 24 hours |
Tomas Morato
| | |
| --- | --- |
| Address | UG/F F7 Rallos, Scout Rallos Street cor Tomas Morato Avenue, Laging Handa, Tomas Morato, Diliman, Quezon City, Metro Manila |
| Contact Information | (02) 8373-2660 |
| Operating Hours | All Day from 11 AM to 3:30 AM |
If you want to know more about the locations of Uncle Moe's, then kindly check their social media page and ask them for this inquiry.
Chat with Uncle Moe's PH Staff
If you wish to know more about Uncle Moe's, then you can use the following data to get information concerning Uncle Moe's.
Facebook: https://www.facebook.com/unclemoesshawarma 
Instagram: https://www.instagram.com/unclemoesshawarma/
Twitter: https://twitter.com/UncleMoesShwrma 
Contact No.: 0927-584-9425
Email: [email protected] 
Conclusion
Uncle Moe's innovation towards food is really evident from their Uncle Moe's menu. Their plethora of food variations can really satisfy your palate. Shawarma is a famous dish that can be bought at Uncle Moe's. As a matter of fact, Shawarma is a popular street food and can be found at food trucks and street vendors in many cities around the world. It's known for its combination of juicy meat, crispy vegetables, and tangy sauces, making it a delicious and convenient meal option.
So if you really want to visit Uncle Moe's, then gather your friends and free your busy schedule! We'll wait for your arrival and we'll prepare the trays that are suited for you and your buddy!