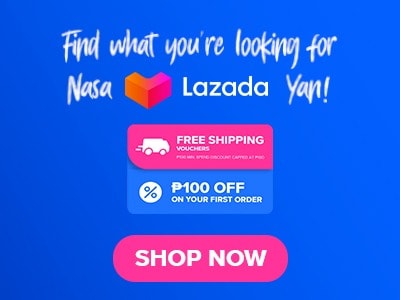 Shawarma Shack menu consists of signature, delicious, and fresh Mediterranean dishes with a Filipino twist when it comes to flavor, all of which are available to consumers for a very affordable price. The items on their menu consist of different varieties of shawarma that have been proven to be some of the best when it comes to taste and price. Shawarma Shack also prioritizes the freshness of their ingredients so that customers can only have shawarma that is of the highest quality!
Below, you'll find the updated list of Shawarma Shack menu prices.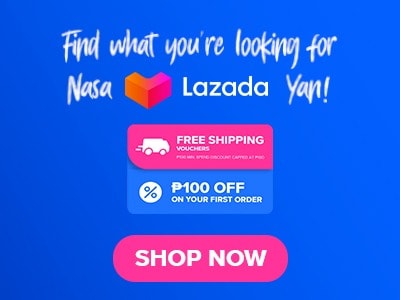 Menu
Price (PHP)

Shawarma Wrap

Shawarama Wrap regular
40
Shawarama Wrap large
50
Buy 1 take 1 regular
65
Buy 1 take 1 large
85
Buy 1 take 1 kebab wrap
85
Buy 1 take 1 tikka wrap
85
Chicken Shawarma regular
65
Chicken Shawarma large
85
Buy 3 for regular
100
Buy 3 for large
130

Add-ons

Extra sauce
7
All meat add
10
Add beef
10
Add cheese
10

Rice Meals

Shawarma rice
60
Kebab rice
85
Extra rice
25
About Shawarma Shack
The origins of Shawarma Shack can be traced back to Divisoria, a renowned commodities market in Manila. In 2015, Shawarma Shack was just a simple and straightforward food cart concept. At the time of this writing, the company already supports more than 700 franchised locations around the country. They hope to support entrepreneurial Filipinos through job opportunities, education, and training through their company concept. continuing to cultivate its brand, which continually satisfies its customers and encourages the entrepreneurial spirit of many Filipinos both locally and abroad.
Shawarma Shack Menu Best Seller
Beef Shawarma Wrap – Beef Shawarma is a traditional dish that is made from beef that has been thoroughly marinated in spices, vinegar, lemon juice, and olive oil before being grilled. The beef is cooked in a rotating pit and then shredded for sandwiches. This recipe originated in the Middle East and quickly became one of the most popular street foods. It has a very complex flavor that is both sour and warm due to it being marinated in herbs and spices for 24 hours.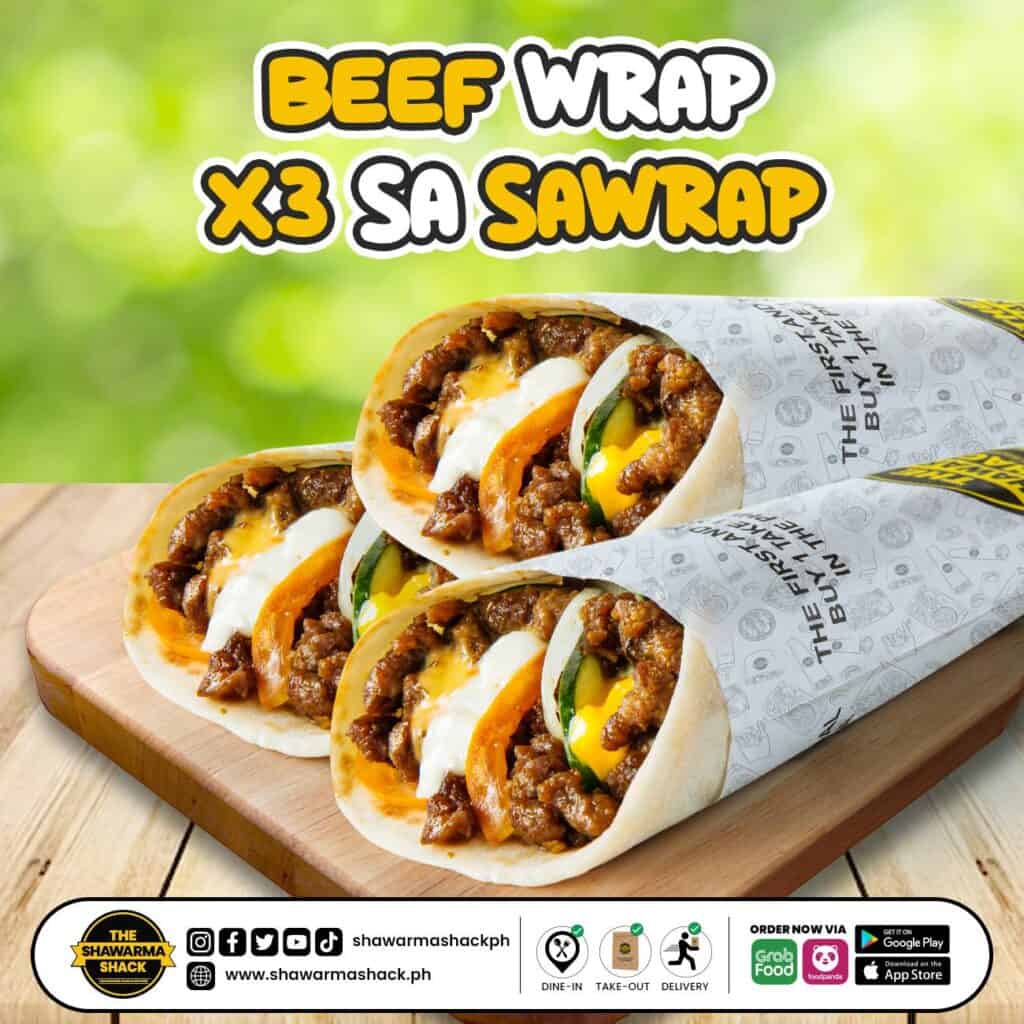 Chicken Shawarma Wrap – Chicken Shawarma is a Middle Eastern dish that quickly became popular due to its availability and affordability. It is a popular street dish and is generally prepared using seasoned meats stacked on a vertical rotisserie and cut into small slices as it turns. This Shawarma Shack menu incorporated the essential ingredients of traditional chicken shawarma, such as marinating the chicken pieces that are piled on a vertical rotisserie and slow-roasting them for days in their own juices and fat until they are perfectly soft and fragrant.
Kebab Wrap and Shawarma Nachos – Shawarma Shack serves the most delectable lamb kebabs that are wrapped in tender flatbread, which served as the inspiration for this kebab wrap dish. This delicious kebab wrap is also served with shawarma nachos, which were made of juicy chicken shawarma that was seasoned with spices, crispy pita chips, and a creamy yogurt sauce. This perfect combination is a fun Middle Eastern cuisine that has a little bit of a Filipino twist when it comes to its flavor. The Kebab Wrap and Shawarma Nachos are topped with fresh vegetables to add crunch.

Beef Shawarma Rice Bowl and Shawarma Nachos – Shawarma Shack serves perfect, authentic, and juicy beef shawarma mixed with a cup of rice and french fries drenched with delicious garlic and hot sauces. Paired with tasty Shawarma Shack nachos, no other dish would be more perfect than Beef Shawarma Rice Bowl and Shawarma Nachos. This dish will make you feel your money's worth in every bite!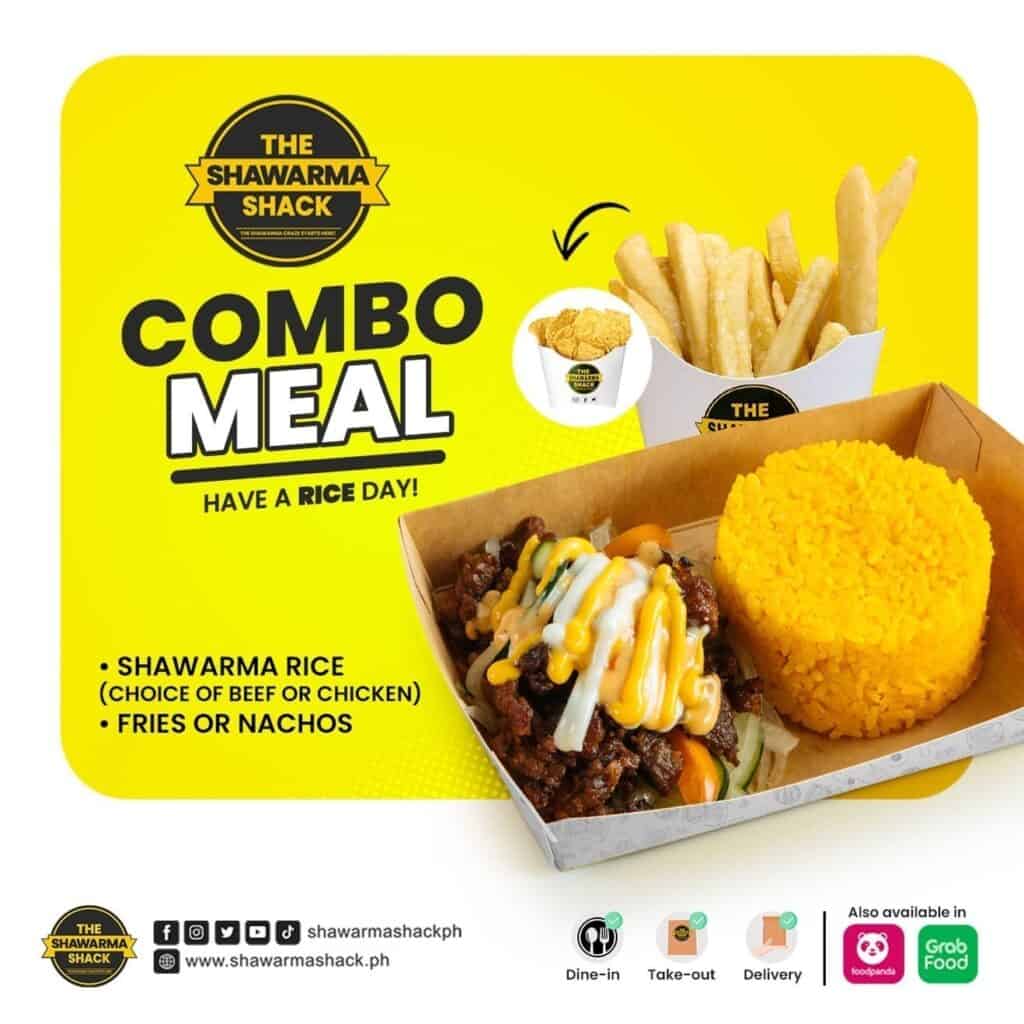 Wrap Meal
This menu includes all of Shawarma Shack's wrapped meals. This includes the chicken and beef shawarma wraps in particular. Every item on this menu is good for a quick bite on the go! Very tasty, filling, and above all, affordable!
The full list of items that are on the Shawarma Shack wrap menu includes:
Chicken Shawarma comes in both regular and large sizes.
Beef Shawarma can be ordered in either regular or large sizes.
Kebab Wrap is another wrap meal on the Shawarma Shack menu that offers buy-one take one promo
Tikka Wrap is also available in the "Buy one, take one" offer in Shawarma Shack.
Rice Meals
Shawarma Shack not only serves snacks but also a full meal to their customers! You can now eat your favorite shawarma with rice. This menu features Beef Shawarma Rice Bowl and Chicken Shawarma Rice Bowl. These rice dishes are not only satisfying and tasty but also quite affordable! This menu offers diners a very delicious meal while saving money at the same time.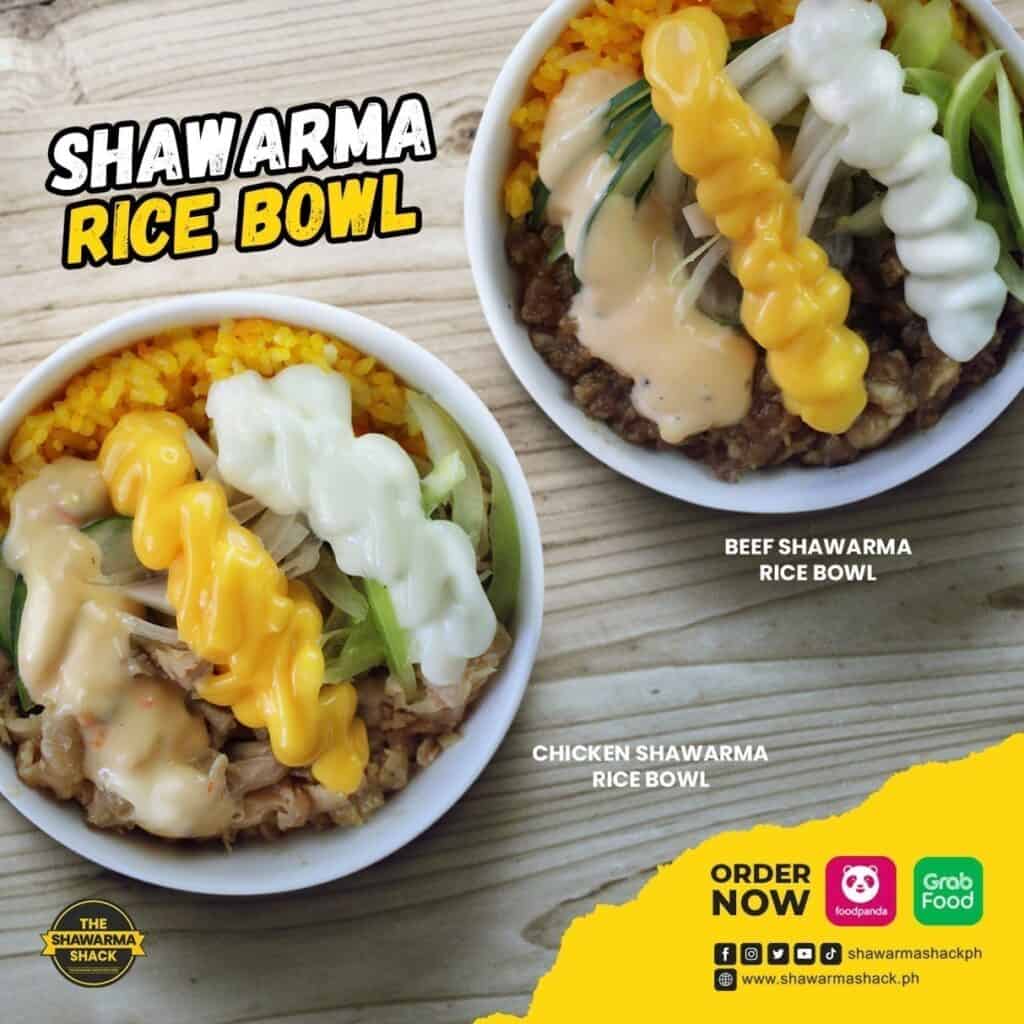 Shawarma Shack Menu Delivery
Enjoy the most delicious shawarma in the comfort of your home while watching your favorite show on Netflix! Just download the GrabFood or FoodPanda app and look for the Shawarma Shack store. Browse the menu to find the perfect food that suits your craving and click "order." For more details on how to order and track your delivery, just leave a message on Shawarma Shack's official website or official social media pages. Click the links below to be redirected to their respective sites.
FAQs
Who is the owner of the Shawarma Shack?
One of the most successful millennial entrepreneurs in our country today and the one who founded Shawarma Shack, the home of "Buy One, Take One Shawarma," is none other than Walther Uzi Buenavista. He is the current CEO and owner of the popular Shawarma Shack.
Is Shawarma Shack Halal?
Shawarma Shack is a Mediterranean restaurant that serves Moroccan and Middle Eastern cuisine specialties. Their most popular dishes include beef shawarma, which is 100% beef, chicken shawarma wrap, and baba ghanoush. However, it is important to note that they are not halal-certified.
Is shawarma healthy?
Shawarma could be a convenient and tasty lunch, but it's vital to be aware that it might include a lot of saturated fat. However, it was stated that shawarma is rich in iron. Magnesium, dietary fiber, sodium, and antioxidants promote body health and help your body build more muscles to improve your energy levels.
Talk to Shawarma Shack PH Staff
For more inquiries about their services and products, they have staff that will respond once you message them through their social media pages. Shawarma Shack is also expanding their business and offers to franchise nationwide. Get to know more by referring to the links below.
Facebook: https://facebook.com/shawarmashackph/
Instagram: https://www.instagram.com/shawarmashackph/
Twitter: https://twitter.com/shawarmashackph/
Email: [email protected]
Website: https://www.shawarmashack.ph/
Conclusion
The "buy one, take one" items from the Shawarma Shack menu is a very sweet deal, especially if you are with someone. Surely no one would call you out if you ate both. That just goes to show how delicious Shawarma Shacks' shawarmas are! Once you have a taste, one is never enough! Shawarma Shack can easily be your go-to when you are craving a light snack or a full meal.