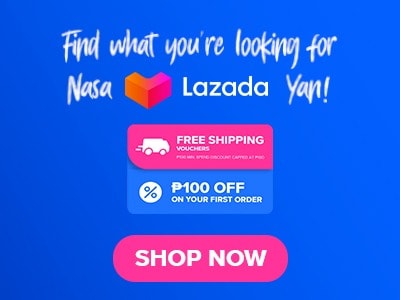 As implied by the restaurant's name, Red Lobster offers a variety of seafood dishes on its menu, with lobster as their specialty. They provide locals and even tourists with the freshest, tastiest, and most reasonably priced seafood dishes in Metro Manila. Red Lobster literally provides you with a seafood experience that you won't find in any other place in the Philippines.
Below, you'll find the updated list of Red Lobster menu prices.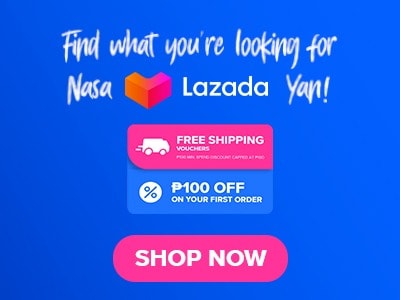 Menu Items
Price (PHP)
Soup and Salads
Caesar Scallops
595
Oriental Chicken Salad
750
Red Lobster Salad to Share
725

Pasta

Spaghetti Alfredo
525
Bar Harbor Seafood Baked Pasta
750
Mac and Cheese with Scallops
550
Seafood Aglio Olio
695
spaghetti Vongole
595
Bacon Shrimp Pomodoro
695
Cajun Shrimp Mac and Cheese
725

Pizza

Smoke Salmon Flatbread
595
Shirmp and Kani Pizza
575
Pepperoni
550
BBQ Chicken and Shrimp
550
Garlic Shrimp Scallops and Spinach
575
Three Cheese Margherita
550

Lunchmates

Chops New Orleans
595
Baby Back Ribs and Scallops
1100
Chicken and Shrimp Inasal
820
Ribeye 12 oz and Scallops
1950
Bay Platter Sharing
1850
Seafood Curry
820
Grilled Salmon with Mango Salsa and Chimurri
950
Garlic Grill Shrimp to Share
995

Buy one Get one Everyday

Seafood Baked Pasta
750
Hand Battered fish and Chips
695
Seafood Curry
820
Seafarer's Feast
1750

Signature Bundles

Bundle A
1195
Bundle B
1495

To Go Platters

Pancetta and Shrimp Pomodoro Platter
1400
Seaside Nachos Platter
1115
Honey and Bleu Cheese Salad Platter
1095
Bar Harbor Seafood Pasta
1675
Snow Crab Legs Platter
3650
Admiral's Feast Platter
3025

Seafood Platter

Admiral's Feast
1695
Seaside Shrimp Trio
1500
Grilled Lobster Shrimp and Swordfish
2500
Seafarer's Feast
1750
Ultimate Feast
3250
Ultimate Surf and Turf
2850
About Red Lobster
Red Lobster is a seafood restaurant located in Pasay City, Philippines. They provide a range of seafood delicacies, including party platters and single dinners. They take great pleasure in serving the highest quality food and prioritize using only the freshest ingredients to give their customers the best seafood dining experience possible. As their slogan goes, "That's how we sea food differently."
Red Lobster Menu Best Seller
This menu is composed of the most popular and most-ordered dishes on Red Lobster's menu.
Ultimate Feast – One of the seafood platters that Red Lobster serves is composed of Maine lobster tails, snow crab legs, and shrimp scampi, and on the side is wild rice, veggies, and butter sauce. The ultimate platter that you will ever taste while at Red Lobster.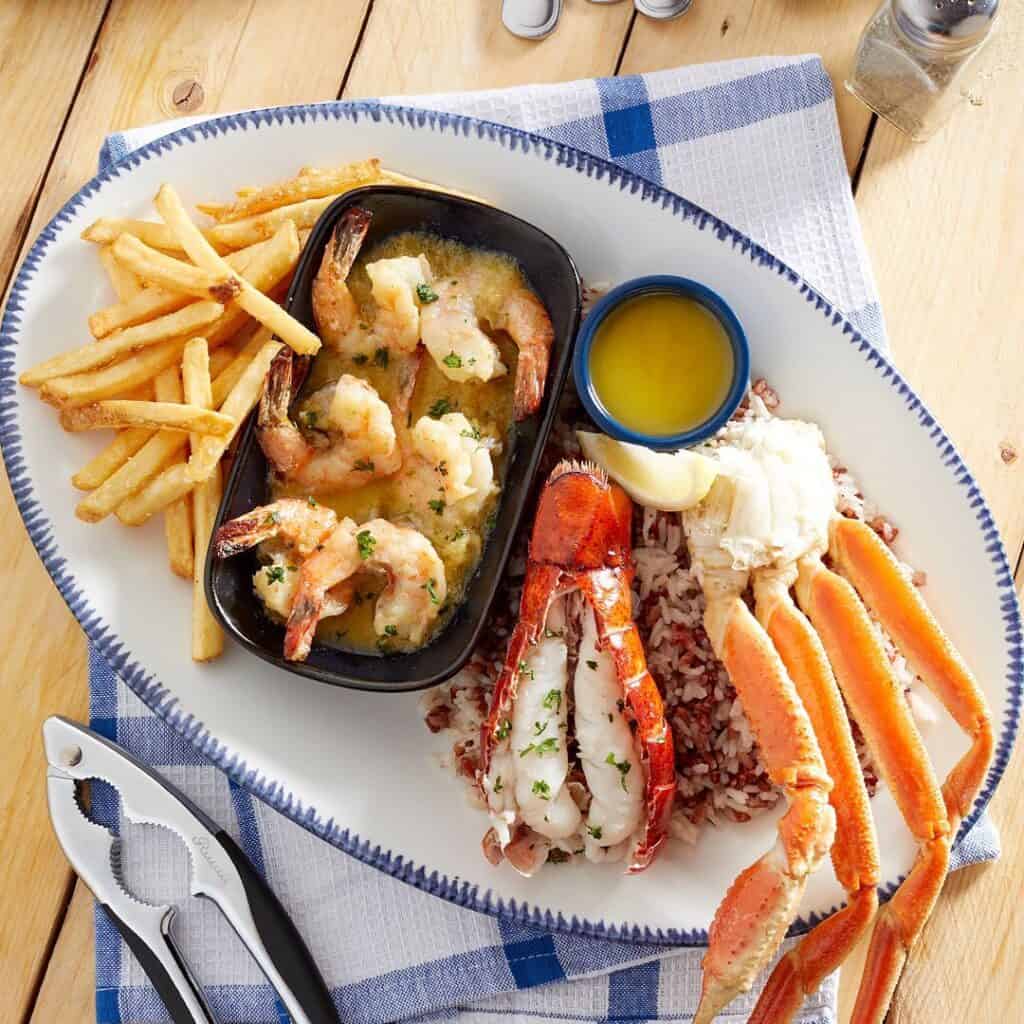 Live Lobster – This is a fresh, wild lobster from the Atlantic. Red Lobster prepares this expensive ingredient by steaming it before serving it with two sides of the customer's choosing.
Mac and Cheese with Scallops – Macaroni and cheese are typically made as a casserole and baked in the oven with macaroni pasta and a cheese sauce as its main ingredients, while Red Lobster added a twist to it by adding scallops to the mix.
Seafood Platter
This menu consists of dishes that are good for a number of people who dine at Red Lobster.
Admiral's Feast – This feast is made up of shrimp, bay scallops, calamari, flounder, snow peas, cocktail, and sauce. It is indeed one of the best seafood feasts that are of the finest value, especially if you are famished.
Seaside Shrimp Trio – Made up of three different varieties of shrimp dishes; shrimp, shrimp scampi, and shrimp alfredo. This feast is served with snow peas and cocktail sauce on the side. It is the perfect platter for people who are craving shrimp.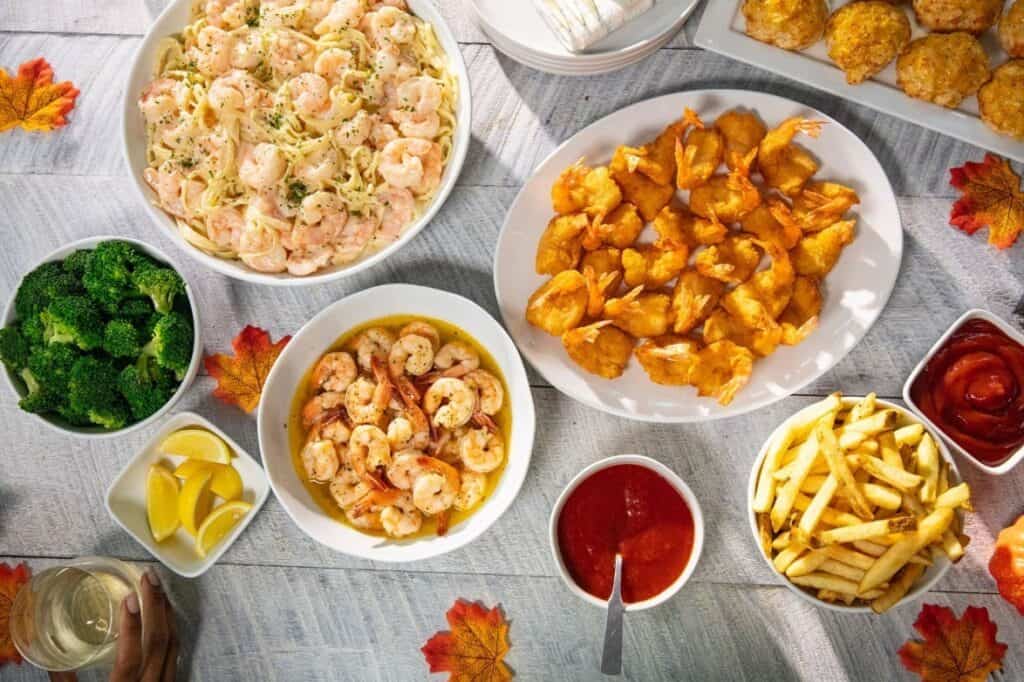 Grilled Lobster Shrimp and Swordfish – It is composed of Maine lobster tails, shrimp skewers, and grilled swordfish. On the side, there is also wild rice, snow peas, and a brown butter sauce. One of the most luxurious platters that Red Lobster restaurant serves.
Seafarer's Feast – A feast that is made up of swordfish, scallops, and shrimp scampi as its main course, while wild rice, snow peas, and cocktail sauce are served on the side. This is the best seafood platter you will ever have!
Ultimate Surf and Turf – This dish includes shrimp scampi, riblets in brown sugar BBQ sauce, and snow crab legs. On the side, wild rice, snow peas, butter sauce, and vinegar are served. A perfect all-around platter for a perfect dinner.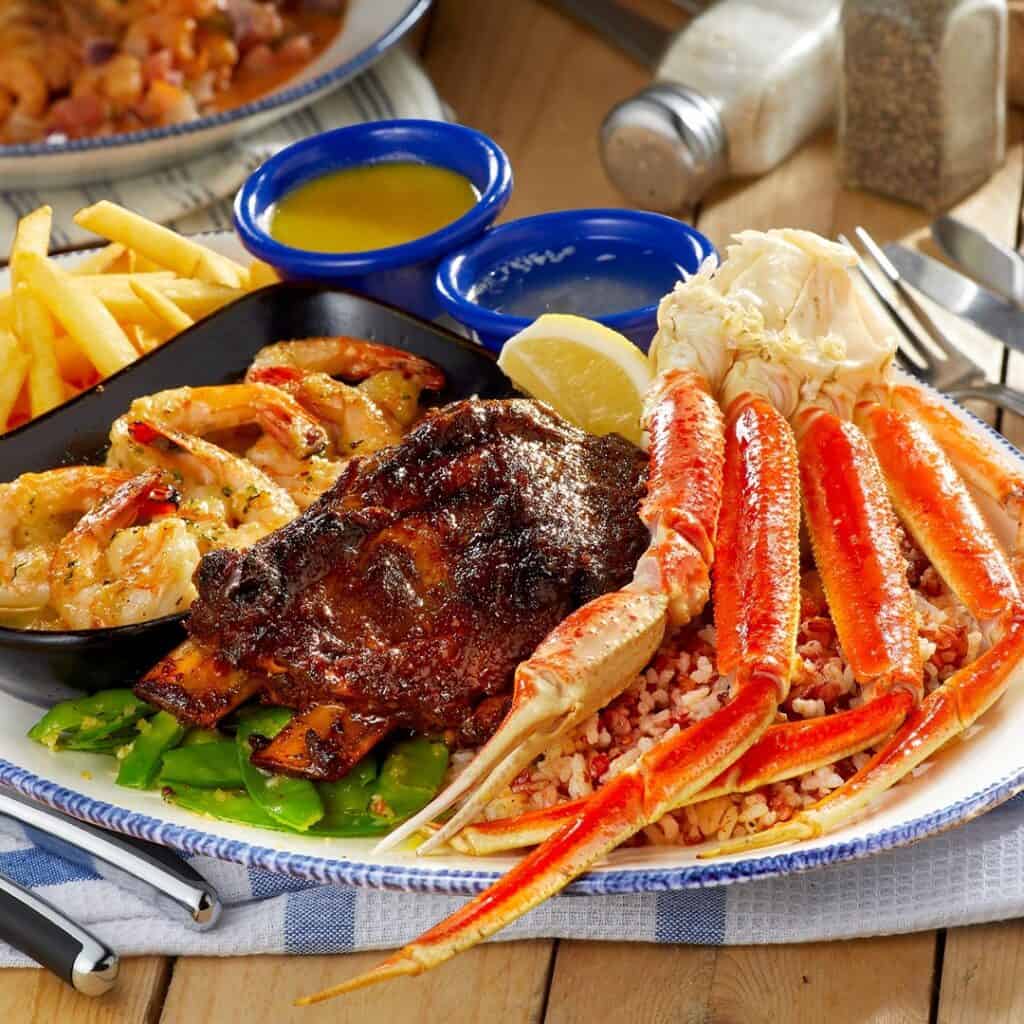 To-Go Platters
Aside from its seafood platter, Red Lobster also offers a platter menu. It is composed of dishes that are good for takeouts.
Seaside Nachos Platter – On your upcoming visit to Red Lobster, this dish is a must-order because of the size of these seafood nachos. Seaside Nachos Platter is a fantastic dish made out of fresh seafood and nachos on one platter.
Honey Blue Cheese Salad Platter – This dish is constructed with a sizable wedge of iceberg lettuce and excellent toppings. This salad recipe includes avocado, radishes, blue cheese, and dressings. Guests surely can't get enough of this delicious salad!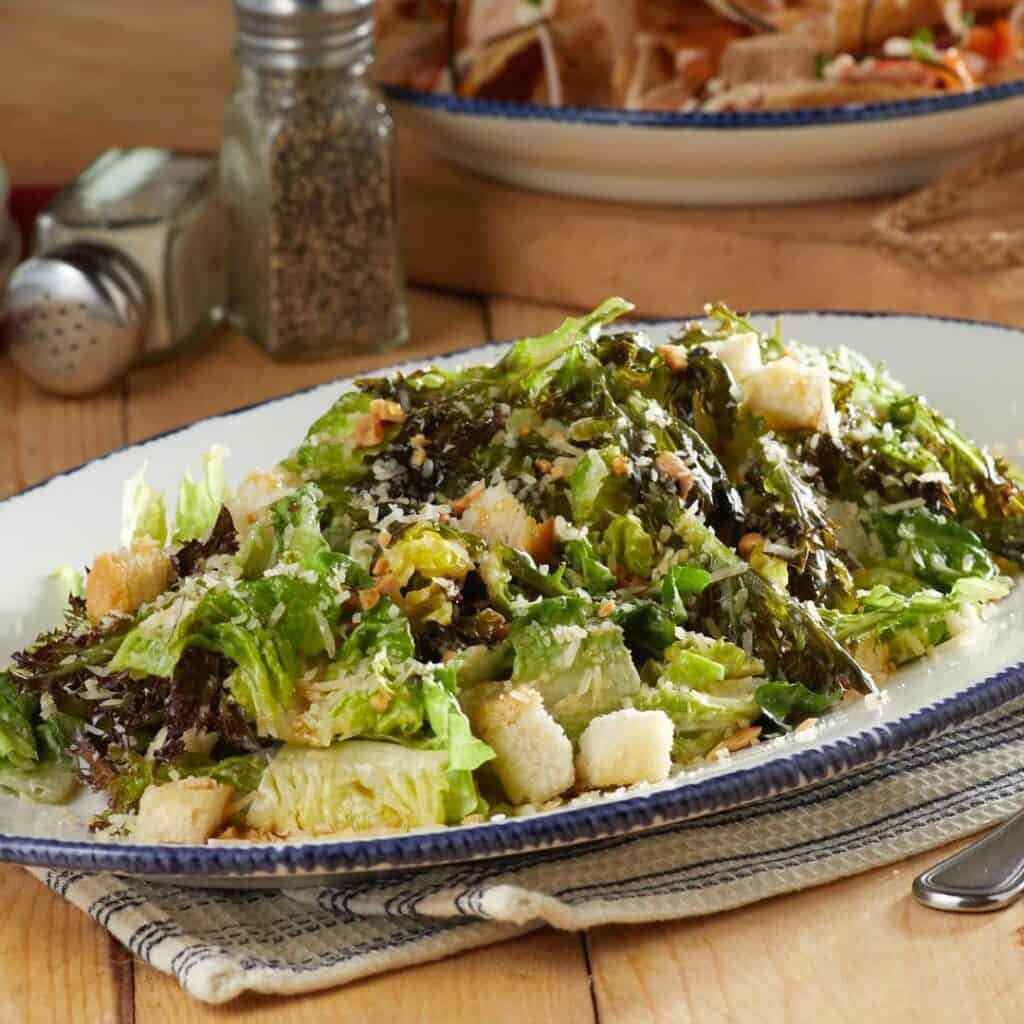 Snow Crab Legs Platter – These crab legs are succulent and tender. In comparison to other crabs, snow crabs are longer and have a little bit more meat on the bones. Red lobster steams them and serves them with a dipping lemon butter sauce.
Buy One Get One
Whenever a customer buys an item from this dish, they get another serving of a different dish for free. There is a limit of two redemptions for this deal per transaction.
Bar Harbour Seafood Baked Pasta – For this offer, the customer who buys Bar Harbour Seafood Baked Pasta from Red Lobster menu would also get Lunchmates Beef and Scallops for free. These two would pair great for a delectable meal!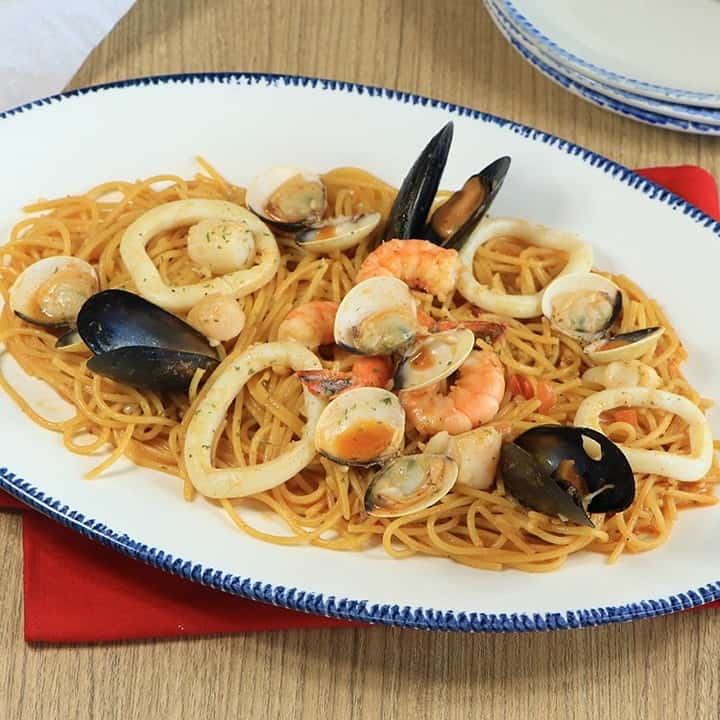 Hand Battered Fish and Chips – For one serving of Hand Battered Fish and Chips, customers can also get Lunchmates Chicken and Scallops for free.
Seafood Curry – One serving of Lunchmate Ribs and Scallops is added for free for every order of the Red Lobster Seafood Curry menu. This would make the dinner meal more hearty and filling.
Seafarer's Feast – With every order of Seafarer's Feast, customers would also get Hand Battered Fish and Chips for free. The former would be great as an appetizer while the diner is waiting for their order.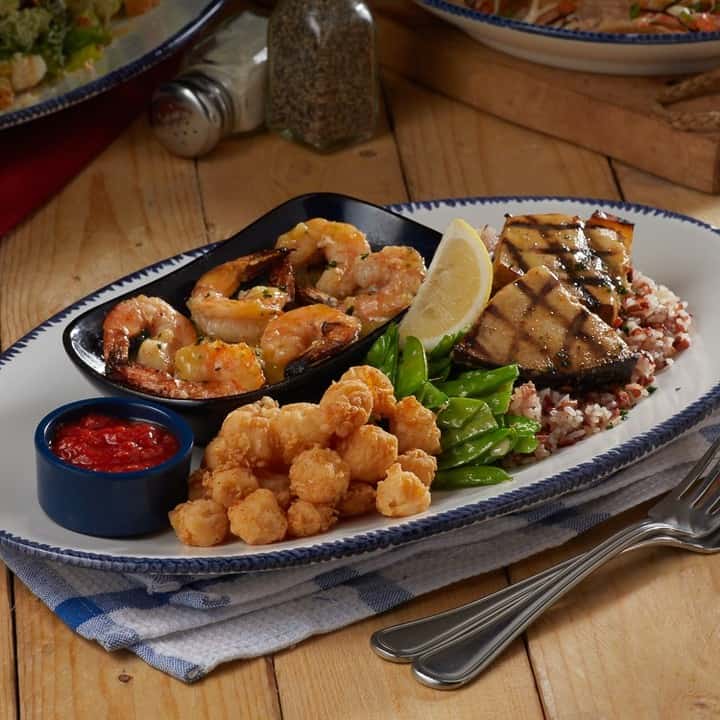 Lunchmates
This menu is composed of lunch meals that are prepared the Red Lobster way. This features riblets, chicken, and beef chops that are paired with scallops.
Chef's Menu
This consists of dishes that can be consumed as an appetizer or as the main course instead. The dishes that are part of this menu are Chorizo and Goat Cheese Rolls, Thai Chicken Salad, Grilled Chicken Penne, Roast Beef, and Blackened Shrimp and Scallops.
Signature Bundles
There are two bundles that Red Lobster serves; the first one is composed of Honey and Bleu Cheese Salad, BBQ Chicken and Shrimp Pizza, and Spaghetti Vongole, while the second one is made up of Caesar Salad, Mac and Cheese Scallops, Chops, and Scallops, and a Pepperoni Pizza.
Red Lobster Menu Delivery
Red Lobster made ordering more convenient for their regular customers by adding menu delivery. You can now easily order your favorite Red Lobster dish by simply downloading the GrabFood or FoodPanda applications on your mobile devices and browsing Red Lobster's online shop from there.
Red Lobster Social Media Pages
If you're interested in keeping up with Red Lobster's latest menu, prices, and promotions, I suggest following their social media pages. By following them, you'll receive notifications whenever they post something new. To start following Red Lobster, simply click on the links provided for their pages.
Facebook: https://www.facebook.com/redlobster
Instagram: https://www.instagram.com/redlobsterph
Twitter: https://twitter.com/redlobster
Conclusion
Red Lobster's menu is full of scrumptious and delectable seafood dishes whose tastes you surely won't ever get tired of. The good thing about Red Lobster isn't only the quality and taste of the dishes they serve but also the restaurant itself. The interior design is first-class, the staff is professional, and the dining set is top-notch! Overall, Red Lobster can be compared to any of the starred restaurants but is cheaper in price.