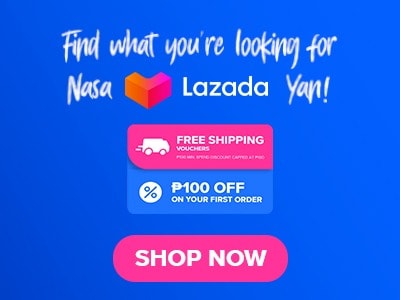 The samgyeopsal craze is unstoppable in our country and there are a lot of samgyupsal restaurants mushrooming anywhere. The popularity of this kind of restaurant grew especially with young customers. Are you looking for a good kind of samgyupsal place? I actually have a recommendation for you but this one is different. The Meatsumo menu offers a wide variety of delicious options for your samgyupsal needs but this place is actually a Korean Japanese restaurant so that means you also have Japanese food options as well. In this article, we are going to talk about this place its menu, and the food that it offers so if you're interested and ready for this then let go. 
Menu Items
Price (PHP)

Rates

Regular
549
Student Pricing
499
Kids Below 4 Years Old
FREE
Kids 5-8 Years Old
50%

Take Out Delivery Menu-Beef (200g/500g/1kg)

Plain Beef
170/310/580
Beef Bulgogi
200/340/630
Peppered Beef
190/330/620
Beef Yakiniku
200/340/630
Spicy Beef Yakiniku
210/350/640
Beef Gochujang
220/370/660

Take Out Delivery Menu-Pork (200g/500g/1kg)

Plain Pork Belly
145/265/500
Pork Yakiniku
175/295/550
Spicy Pork Yakiniku
185/305/560
Pork Gochujang
195/315/570
Pork Galbi
200/320/580

Side Dishes (200g/500g/1kg)

Chicken Karaage (Cooked)
—/230/440
Kimchi
80/150/280

Others

Samdyang Dip 150ml
70
Cheese Dip 250g
150
Sesame Oil Dip 100ml
70
Butane Gas /Pc
75
About Meatsumo
Meatsumo is a Japanese Korean barbecue place where you can enjoy both cuisines at once. So that means you have the chance to get your favorite kimchi and kimbap while also having sushi or maki, isn't that great? You will expect this place to be crowded since its price is not higher than its competitors and has a wider selection of side dishes. They offer 11 meat flavors to grill like beef bulgogi, pork galbi, beef yakiniku, and more plus their side dishes are also really good. With their side dishes alone you'll be full and that's why they are worth visiting. This place is also inclusive of drinks they offer iced water or iced tea included in your package. They also use charcoal grills for better taste and experience.
Meatsumo Must Try Menu
Here are some samples of must-try items of Meatsumo that you should try when you visit their place.
Pepper Beef – Pepper beef is one of my favorites among their meat choices at first I must admit that I really didn't pay attention to this one, since I'm a beef bulgogi person however my friend recommended me to try this and found out it was really delicious. This is a thin slice of beef with some cracked peppers that give more flavor to the meat. Meat tastes amazing, not spicy at all, you can really taste the pepperry flavor on it without overpowering the taste of the beef. This is my second favorite, to be honest, next to beef bulgogi. This goes well with kimchi and cheese. If you're looking for a great-tasting grilled meat this is the perfect choice for you meatsumo's pepper beef is also included in their most popular meat choices. Try it for yourself.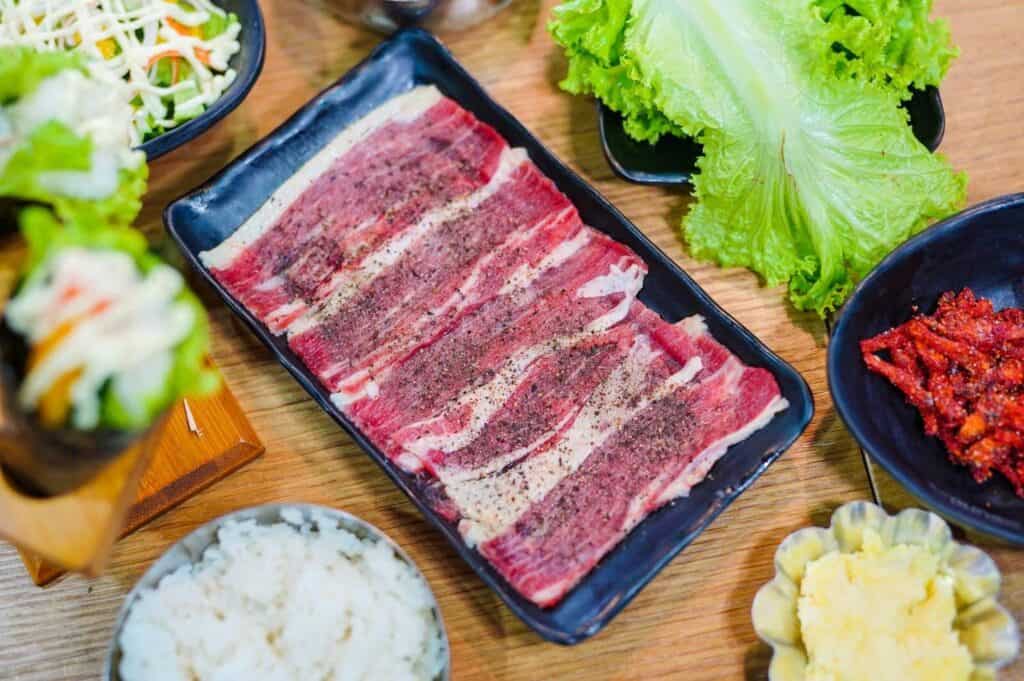 Beef Bulgogi – Meatsumo's beef bulgogi is one of the most popular meats served in Meatsumo and actually my personal favorite lol. This is a marinated beef in soy sauce, sugar, garlic, onion, and other spices making this beef bulgogi so good. It has salty, savory, and mildly sweet flavors too. Beef bulgogi is one of the most favorite marinated meats in Korea making this type of meat means marinating the beef for hours to tenderize and flavors to be absorbed. The thinly sliced beef is usually caramelized when cooking into a grill giving it the distinctive flavor that everybody loves. Must try this with lettuce and some special sauce to truly impress and give you the satisfaction that you are looking for.
Pork Galbi – Pork galbi of meatsumo is also one of the top choices of customers on their menu. Galbi refers to grilled pork in Korean cuisine made with pork rib. The meat is marinated with garlic, sugar, soy sauce, sesame oil, and other ingredients. This has a mix of sweet and salty when cooked. The meat since it is marinated for hours is really tasty the flavors were already absorbed. That is why pork galbi is one of the best choices in their meat options.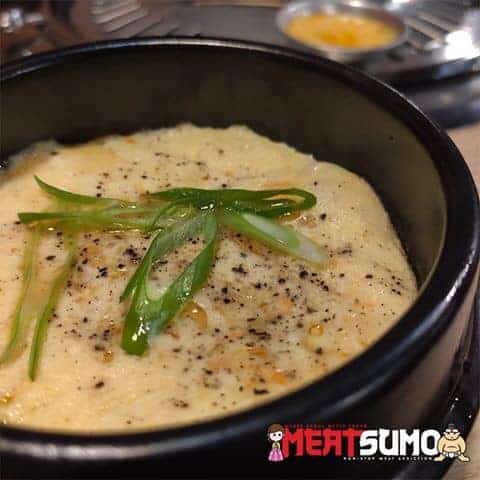 Khani Salad – The Khani salad version of Meatsumo is a light and refreshing salad that is made with imitation crab meat, lettuce, and creamy dressing. This one goes well with all the meat choices if you're looking for an anti-umay side dish.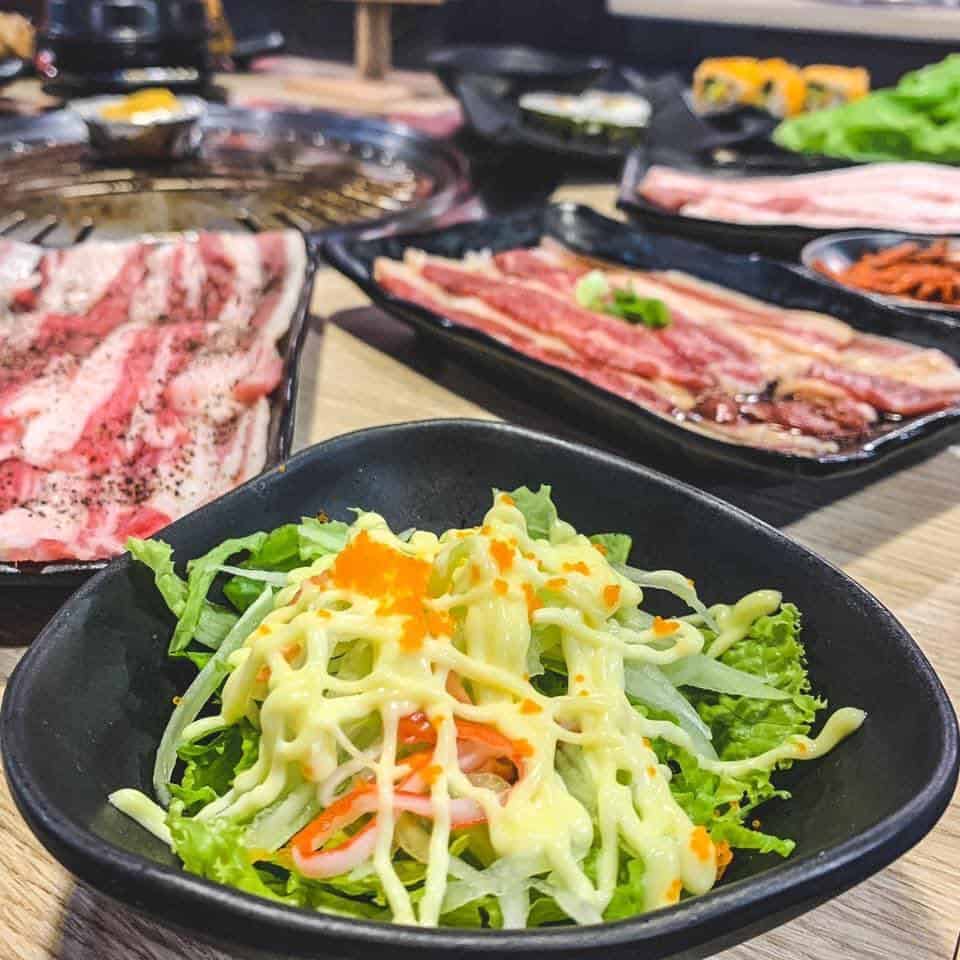 California Maki – Aside from meat choices meatsumo also offers a California maki menu. This one is a type of sushi with avocado, mango, imitation crab stick, and cucumber and rice rolled with some nori sheets and then coated with masago the orange thing that you can see on their California maki. Their version of California maki tastes great and is very satisfying, also this is included in the must-try items on their menu.,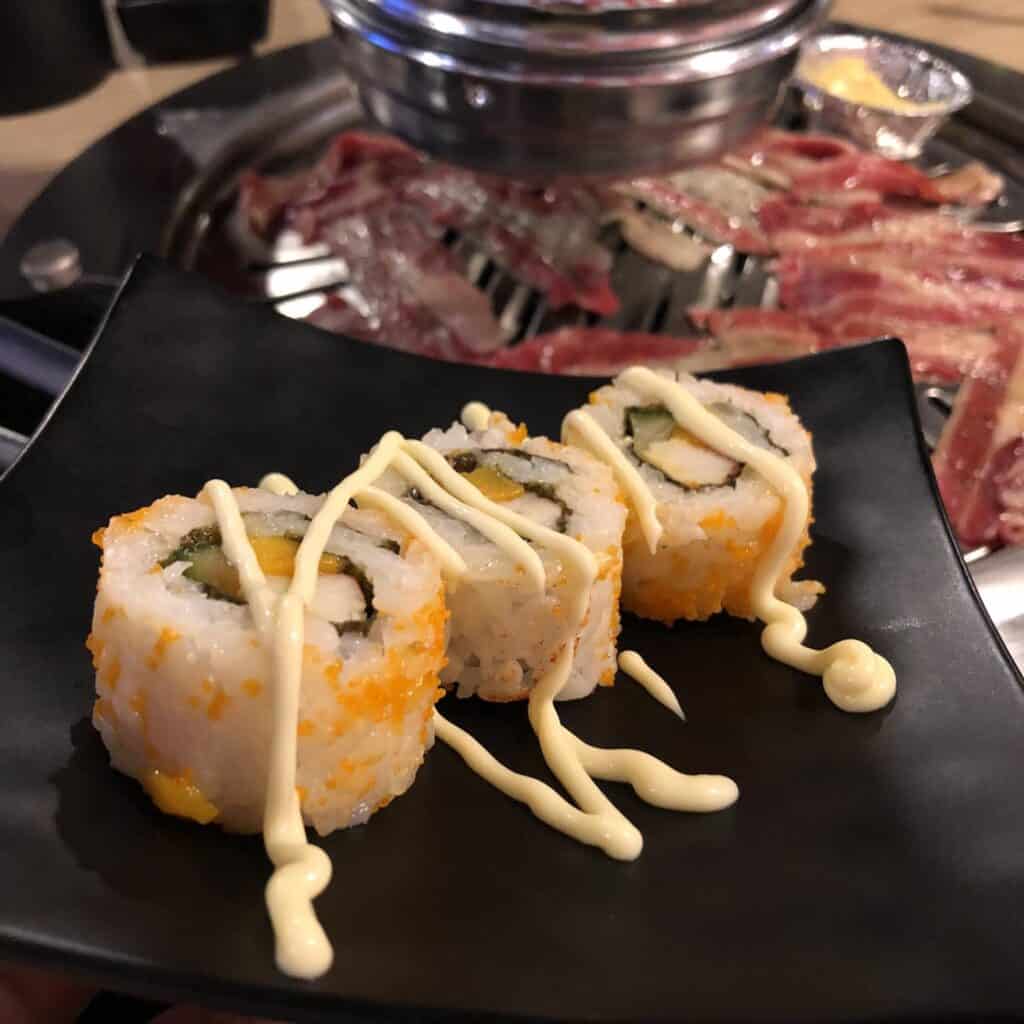 Meatsumo Menu Delivery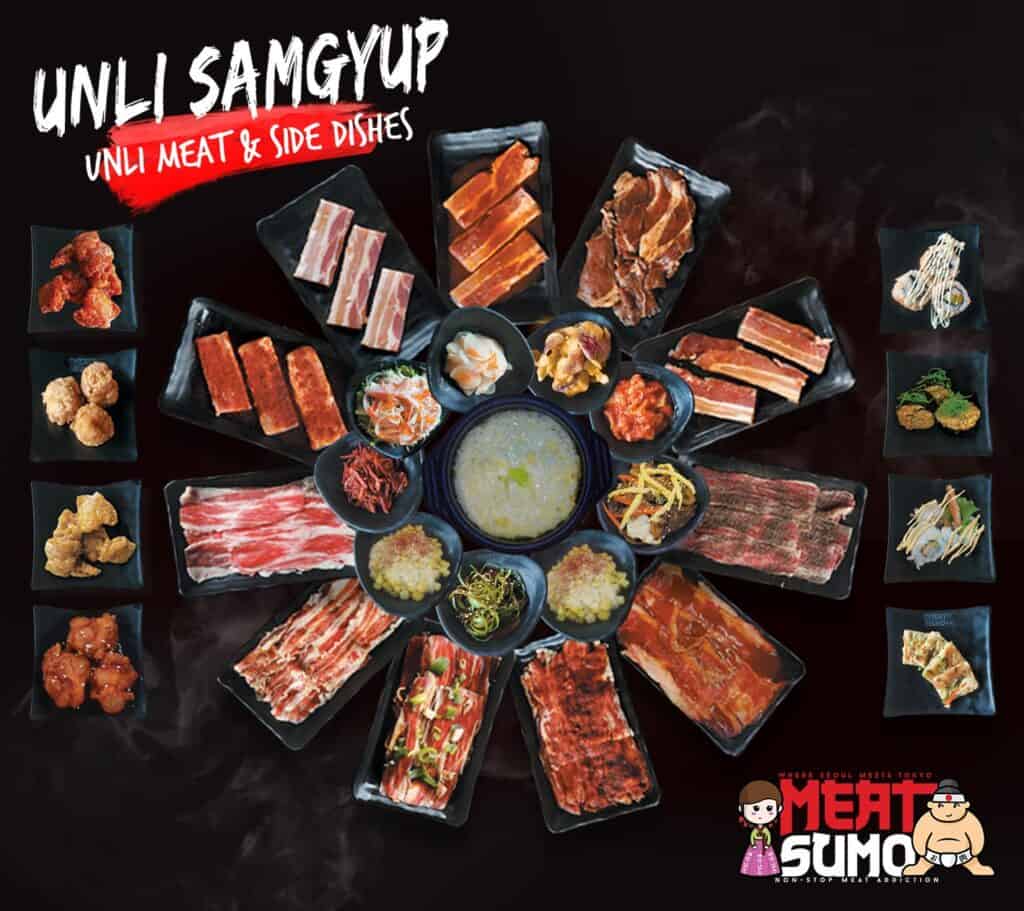 Great news for Meatsumo fans near the Fusebox branch out there! They are still open for delivery every day so if you are craving for your favorite Meatsumo items all you have to do is call them at 09173250082 or message them on their Instagram or Facebook page. Another option is to use your favorite food delivery courier for a hassle-free transaction.
Connect with Meatsumo Online
Be the first to know about their special promotions, discounts, and events. Meatsumo is not just a meal; it's an experience.
Facebook: https://www.facebook.com/Meatsumo
Instagram: https://www.instagram.com/meatsumo
Frequently Asked Questions
What is Meatsumo's business hours?
Meatsumo is open Open Daily from Monday to Sunday at 11:00 am until 10:00 pm.
What is the payment method accepted at Meatsumo?
Meatsumo accepts cash payment only.
Does Meatsumo require reservations?
No, actually walk-in customers are very welcome to visit their store however if you want to ensure your table since they are busy during lunch and dinner hours you can call them directly for a reservation to avoid hassle.
Does Meatsumo have any promotions?
Yes, one example is their birthday promo where the birthday celebrant can eat for free. All they have to do is bring 4 full paying adults to avail of the promo and present a valid ID as proof of date of birth.
How many branches does Meatsumo have?
Meatsumo has a total of 9 branches. Located in Sampalok, Mendiola, Paco, Malabon, Caloocan, Bacoor Cavite, Silang Cavite, San Pedro Laguna, and Mandaue City Cebu.
Conclusion
Good place affordable and delicious that is how I will describe Meatsumo. Meatsumo is a Korean-Japanese barbecue place. Meatsumo's menu offers a lot of meat items that will surely satisfy your grilled meat cravings plus the meats that they serve are of great quality. The place is spacious as well their seats are comfortable too and their service crews are nice and very accommodating as well. Overall experience with Meatsumo is good great place with nice food and affordable quality meats to get grilled, highly recommended for everyone especially those who love grilled meats.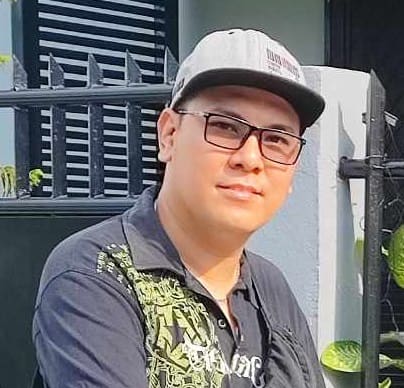 Hi! I'm Nivek Strife, the person who made MenuPH. I'm the one who added most of the popular menus you see on this website, and I really hope you enjoy them! Feel free to check them all out.
Growing up, I was surrounded by lots of tasty foods, like the classic Adobo and the sweet Leche Flan. That love for the many flavors of the Philippines is what got me excited about adding to MenuPH. When I learned how to make websites, I saw the need for a place to show off all the amazing Filipino dishes, and that's how MenuPH started.
MenuPH isn't just a website; it's like a fun journey into food. I've teamed up with famous chefs and found great places all over the Philippines to bring you a bunch of menus that show off the best of Filipino cuisine. Whether you're into the usual dishes or new twists, MenuPH is here to guide you through the rich world of Filipino flavors.
With MenuPH, my aim is to help local businesses, talk about good food choices, and make a group of friends who love food. No matter if you like fancy restaurants or street food, MenuPH has something for you. Come join me on this food adventure as we find great places, taste real flavors, and enjoy the unique food traditions that make the Philippines awesome.