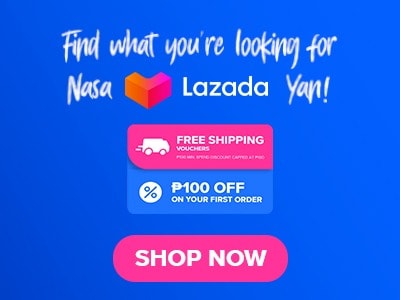 Wing Zone menu is known for its distinctive flavors. Menu choices consist of strips, drumsticks, sandwiches, salads, sides, and desserts. Wings, burgers, and flavors are the highlight of this restaurant. It has a wide selection of flavors so you can pair your favorite dish and flavor. Choose your entrée, flavor fuze it, and pick your extras to create a perfect meal that will satisfy your cravings. 
Below, you'll find the updated list of Wing Zone menu prices.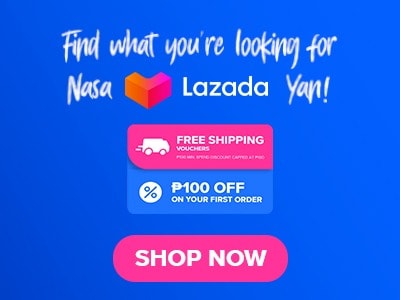 Menu Items
Price (PHP)

Wings

6 pcs (1 flavor)
275
8 pcs (2 flavors)
365
10 pcs (2 flavors)
445

Drumsticks

2 pcs (1 flavor)
195
4 pcs (2 flavors)
375
6 pcs (2 flavors)
495

Boneless Bites

6 pcs (1 flavor)
215
8 pcs (2 flavors)
285
10 pcs (2 flavors)
345

Strips

5 pcs (1 flavor)
205
8 pcs (2 flavors)
315
10 pcs (2 flavors)
385

Add On

Regular Side and Drink
145
Rice and Drink
85
Ranch Dressing
40
Blue Cheese
40

All Day Breakfast

Crunchy Bacon
225
Sirloin Beef Tapa
285
Breakfast Franks
285

Kids Corner

Kids Spaghetti
175
Spaghetti + Wedges + Strips
225
Wedges and Bites
255

Pasta

Carbonara
265
Mac and Cheese (Solo)
265

Desserts

Strawberry Ice Cream
75
Vanilla Ice Cream
75
Crème Brulee Cheesecake
145

Weekday Lunch Deals

Deal 1
305
Deal 2
325
Deal 3
325
Deal 4
315

Meaty Madness

BBQ Pork Belly with Java Rice
245
Pork Crackling with Java Rice
365
Pork Ribs with Java Rice
395

Burgers

Texas Smoke
345
Carolina Ranch
345
Ragin Cajun
345
Big Red
265
Blackened
265
Samurai
265
3 Flavor Slider (Choice of 3 flavors)
375

Fresh Catch

Fish Burger
265
Fish and Chips
265

Groups

All Meat Platter Belly
1425
All Meat Platter Ribs
1525
Trio Pack (Good for 3-4)
1295
Squad Pack (Good for 5-6)
2195
Party Pack (Good for 8-10)
2895

Peri-Peri Chicken

Whole Chicken, 6 Sauces, 4 Sides
765
Quarter Chicken, 1 Sauce
163
Half Chicken, 3 Sauces, 2 Sides
410

Selfie Meal

Selfie Meal
99

Ultimate Cheese Selections

Cheesy Bacon Fries
195
Cheesy Macaroni
95
Cheesy Beef Tomato Macaroni
115
Cheesy Chicken Cutlet
335
Cheesy Pork Cutlet
345

Squad Bundle Meals

Squad Bundle A
915
Squad Bundle B
905
Squad Bundle C
1195
Squad Bundle D
1755
Squad Bundle E
2325

Crew Bundle Meals

Crew Bundle Meal A
725
Crew Bundle Meal B
695
Crew Bundle Meal C
775
Crew Bundle Meal D
895
Crew Bundle Meal E
935
About Wing Zone
In 1991, Matt Friedman and Adam Scott, students at the University of Florida develop this business model to fill a gap. They want to provide students with an alternative meal to pizza. They experimented with different flavors until they find the perfect blend of special sauces. Today, it has branches in different parts of the world including the Philippines.
Wing Zone Menu Best Seller
These best-sellers are the pioneer dishes that are developed by the restaurant's founders. Since 1991, these dishes are always part of customers' top picks.
Original Wings – This is the classic and first dish that was created by the founders of Wing Zone. Its ingredients are perfectly blended which makes it one of the restaurant's best sellers.
Boneless Bites – It is a tender and full-of-flavor chicken breast. This extremely delicious meal will tickle your taste buds.
Strips – One of the most popular menus of Wing Zone that customers order for dine-in and delivery. Chicken is marinated for 24 hours to enhance its flavor and make it more tender.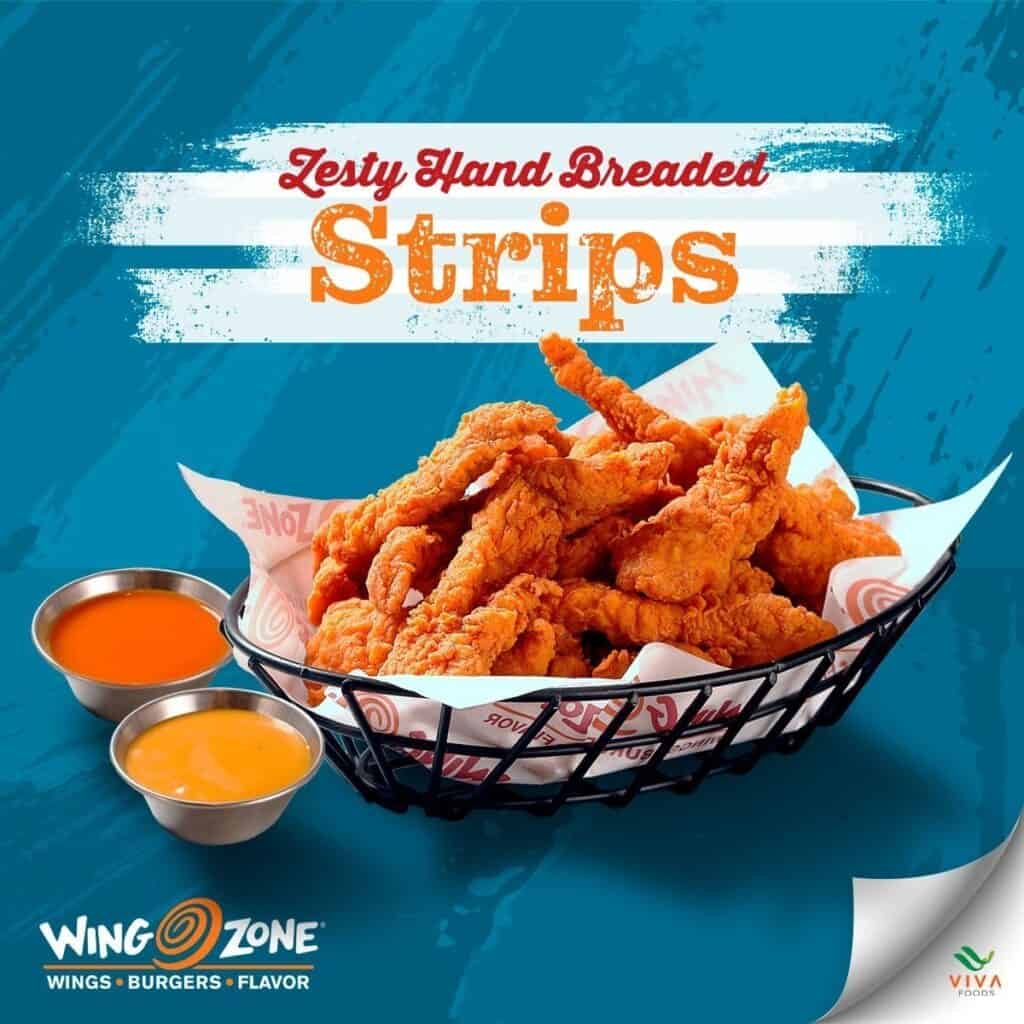 Drumstick – Freshly cooked drumsticks are served to maintain their crispiness and overall quality. It is flavor fuzed which makes it irresistibly juicy.
Burgers – Burgers are available in beef and chicken variety. It also allows its customers to create their own combination of burgers.
Wing Zone Flavors
The flavors of Wing Zone give its menu a distinct taste. Flavorholics is the term that they use to describe their customers.
Traditional Buffalo Flavors – Tame, Buffalo Bliss, Hot Shot, and Nuclear Habanero are the classic flavors that they offer. Tame is a buttery Buffalo spice blend with a mild spicy flavor. Buffalo bliss is a medium spicy flavor that will give you a warmer Buffalo experience. The hot spicy flavor of Hot Shot can make you perspire while enjoying your meal. Nuclear Habanero is the hottest flavor that will make you feel like you eat a bomb.
Sweet No Heat – This is a perfect flavor for those who are not fanatics of spicy flavors. Honey is a sweet and smokey barbecue flavor that gives a Southern flavor to its dishes. Liquid gold is a classic honey mustard that cools off freshly cooked dishes. Sweet Samurai is a traditional sweet Asian flavor that is made up of ginger, honey, soy, and teriyaki flavor.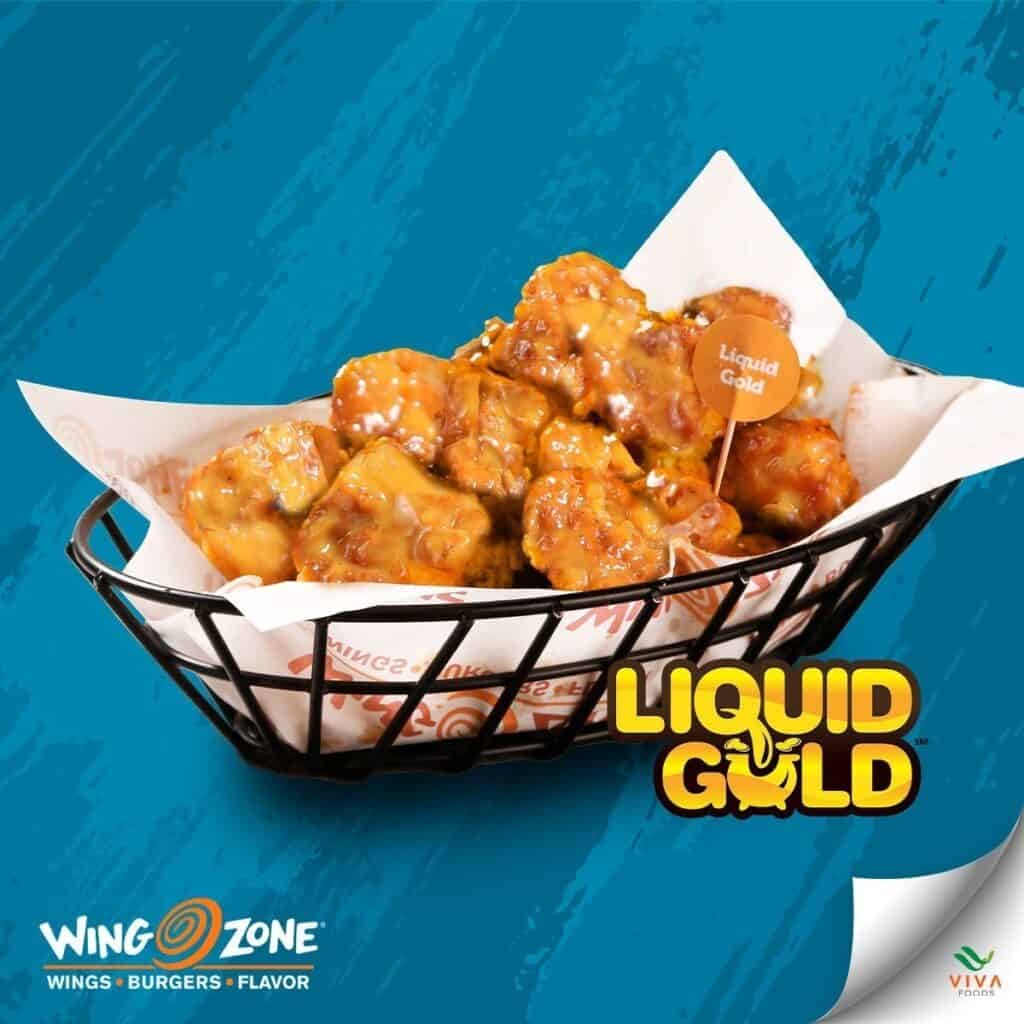 Sweet and Spicy Flavors – It consists of Thai Chili, Tokyo Dragon, SmokinQ, and Mango Fire. Thai Chili is a spicy Thai flavor combined with a sweet and sour flavor that will stimulate your taste buds. Tokyo Dragon is a classic teriyaki flavor blended with sweet honey. SmokinQ is a barbecue smokehouse flavor that will surely awaken your senses. Mango Fire gives an island vibe that is bursting with fiery flavors.
Savory Flavors – This flavor consists of lemon zinger and garlic parm. Lemon Zinger is a traditional blend of savory spices and pepper. Garlic Parm is a buffalo flavor that is made up of savory parmesan, ground pepper, and roasted garlic flavors.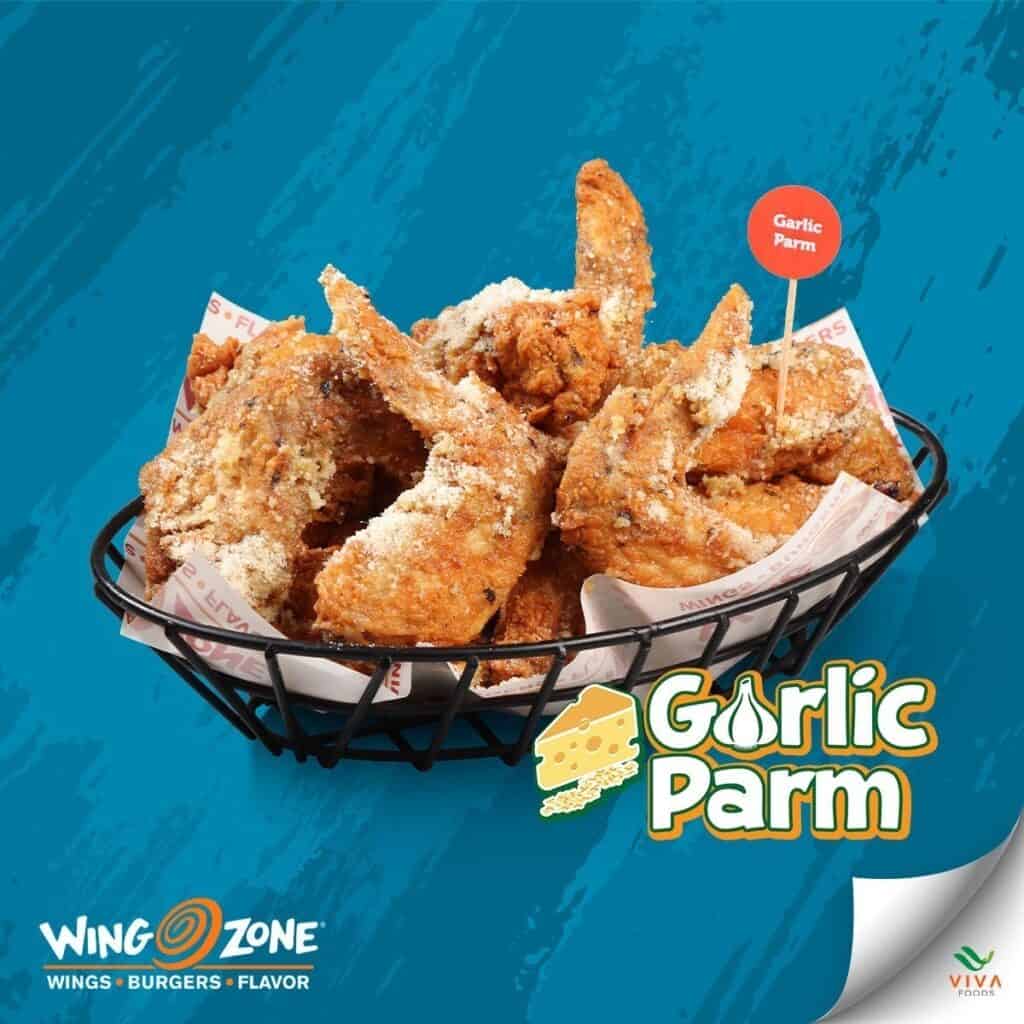 Dry Rub Flavors – It is made of Blackened Voodoo and Cool Ranch. Blackened Voodoo is a Cajun flavor that is inspired by New Orleans. Cool Ranch is a blend of delightful dry rub ranch flavors.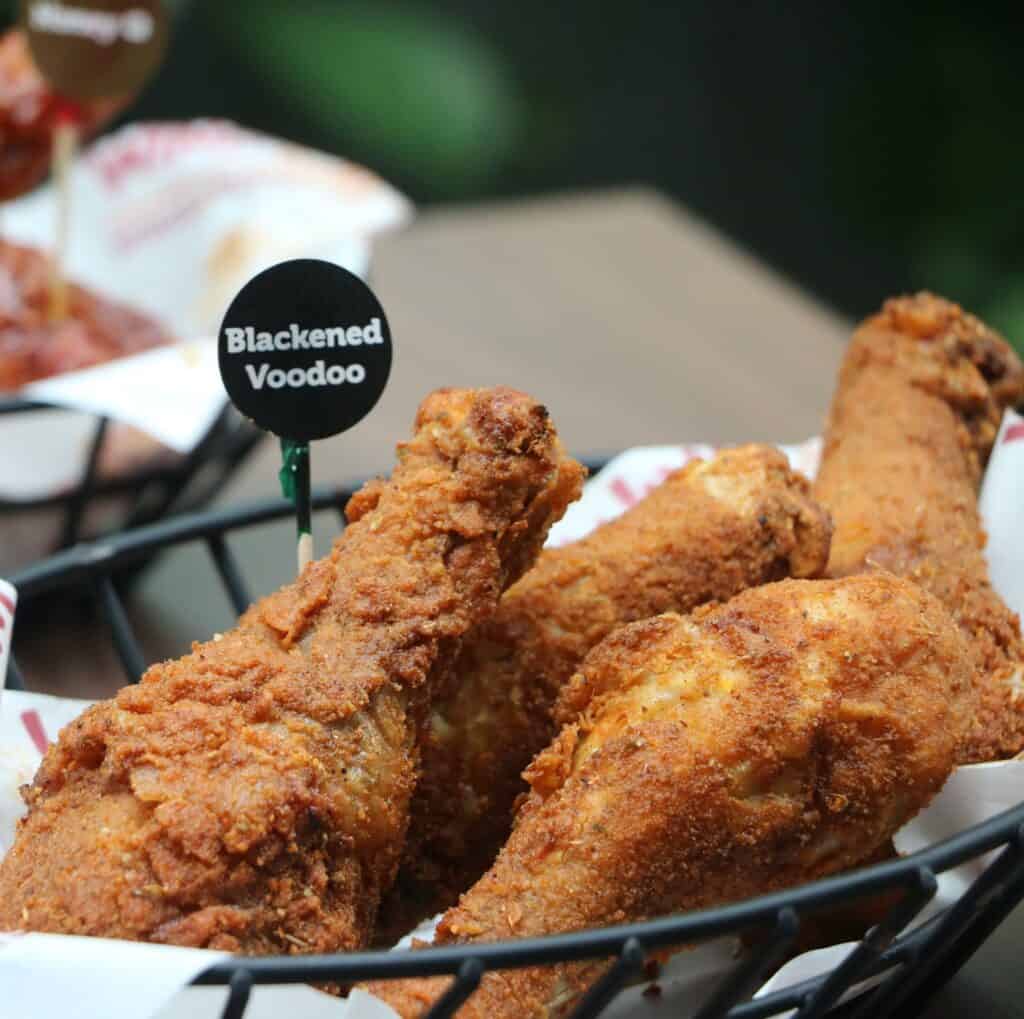 Original Wings
These are perfect for chicken wing fanatics who want to try it with new flavors. A perfect menu of Wing Zone for any people seeking classic dishes.
6 Wings (1 flavor) – It consists of 6 pcs of wings with one classic flavor of your choice. Chicken wings are prepared upon ordering and are flavored perfectly.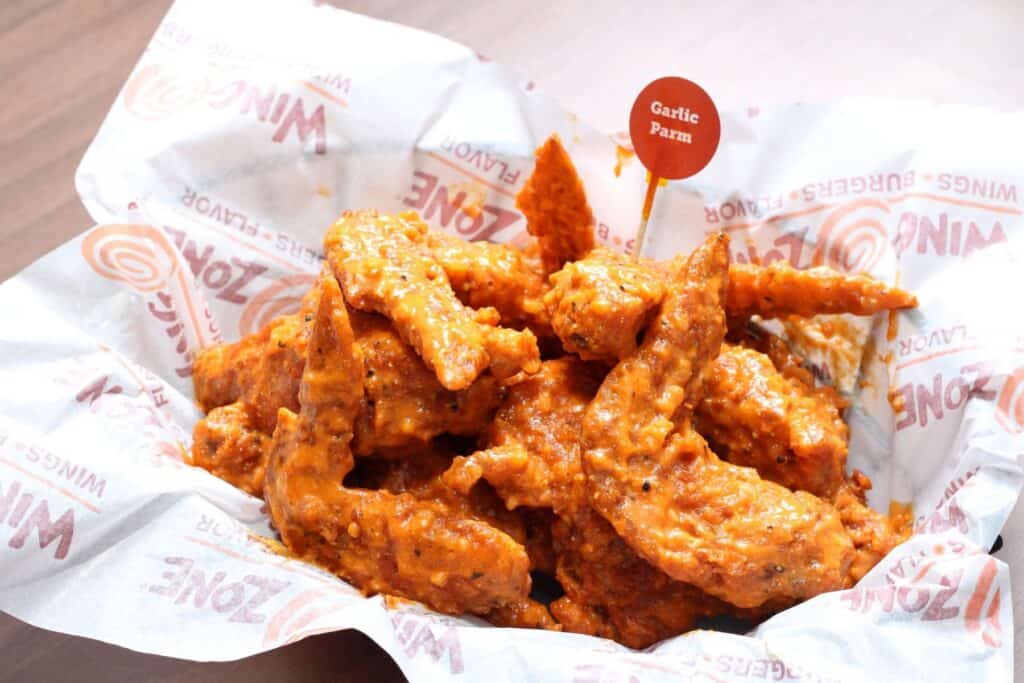 8 Wings (2 flavors) – This menu includes 8 pcs of chicken wings with two classic flavors of your choice. Flavorful chicken wings are freshly made upon order.
12 Wings (2 flavors) – A menu that is perfect for a group of friends and family as it consists of 12 wings with two flavors based on your preference.
Boneless Bites
Boneless bites are one of the signature dishes of Wing Zone. Its juiciness and crispiness will delight you in every bite.
6 Pieces (1 flavor) – Chicken breasts are lightly breaded so you will surely love their juiciness and crispiness on your first bite.
8 Pieces (2 flavors) – This Wing Zone menu includes 8 pieces of fresh and gently breaded chicken breasts in two flavors of your choice. 
12 Pieces (2 flavors) – It consists of 6 pieces of chicken breasts that are gently bready making it both juicy and crunchy with two original flavors of your preference.
Wing Chicken Strips Menu
These are chicken strips that are marinated for 24 hours and breaded with Wing Zone's signature zesty breading.
5 pcs (1 flavor) – It consists of 5 pieces of chicken strips with 1 flavor of your choice.
8 pcs (2 flavors) – This menu includes 8 pieces of chicken strips that are served in two of your preferred flavors.
10 pcs (2 flavors) – Ten pieces of chicken strips are served in two classic flavors of your choice.
Drum Stick
The Wing Zone drumsticks menu has a delectable taste that will make you come back for more. It is served based on your preferred flavor. 
2 pcs (1 flavor) – Two pieces of drumsticks are served in your choice of flavor. It can be eaten as a snack or viand with rice.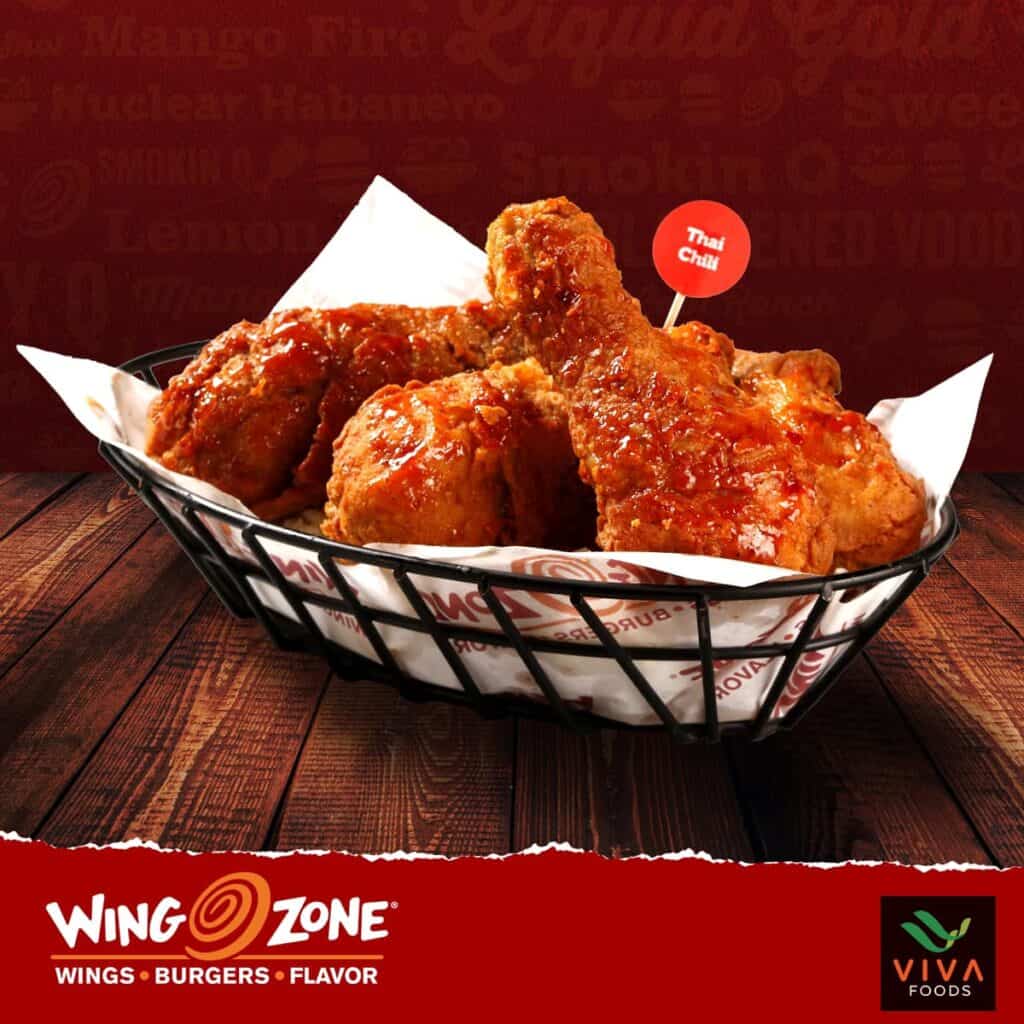 4 pcs (2 flavors) – It includes four pieces of drumsticks served in two flavors. You can choose two flavors from the fourteen available flavors.
10 pcs (2 flavors) – A drumstick menu that is good for sharing. These drumsticks are juicy, crunchy, and simply irresistible.
Burgers
Wing Zone's burgers are rich in flavor and are made up of various ingredients that are perfectly combined.
Texas Smoke Beef Burger – It is made up of 100% pure beef patty, cheddar cheese, and applewood bacon. Smokey BBQ flavor and sweet honey are flavors that are blended together.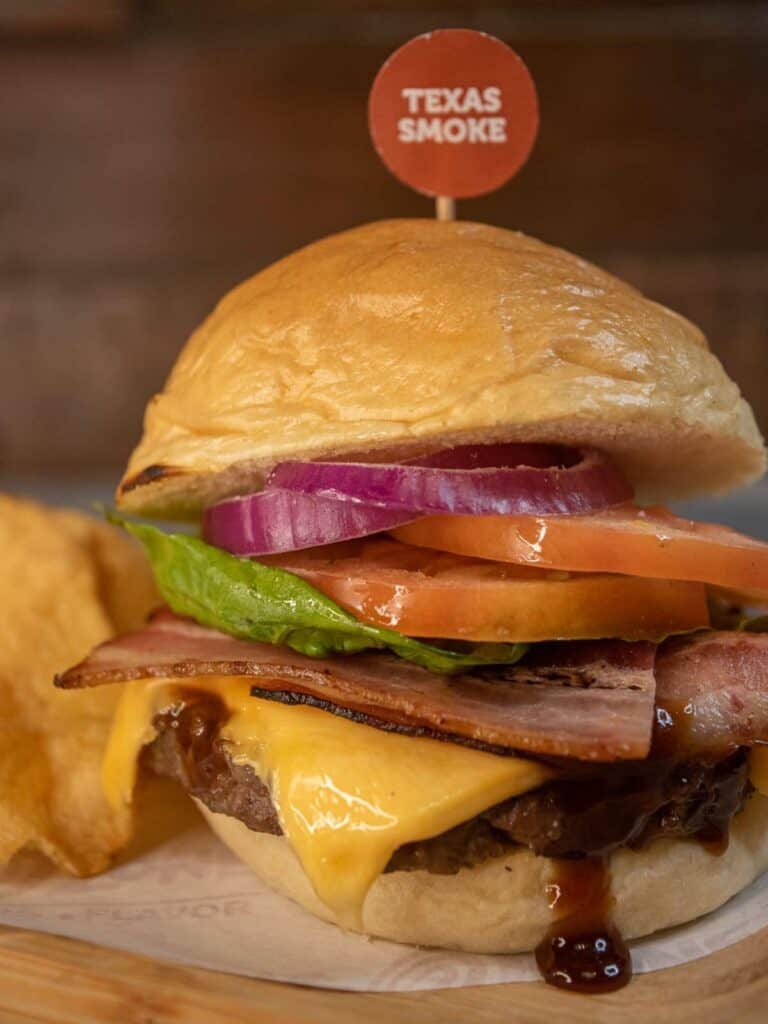 Ragin' Cajun Beef Burger – A beef burger that is seasoned with spicy cajun and pepper jack cheese and topped with applewood bacon.
Big Red Chicken Burger – The hotshot flavor is used in this hand-breaded chicken burger. It is garnished with pepper jack cheese and topped with various vegetables.
Blackened Chicken Burger – The chicken burger has been freshly grilled and seasoned with New Orleans-style cajun seasoning.
Samurai Chicken Burger – In this Wing Zone menu, the chicken is grilled and flavored with teriyaki, honey, soy, and ginger. Its sweetness will surely light up your taste buds.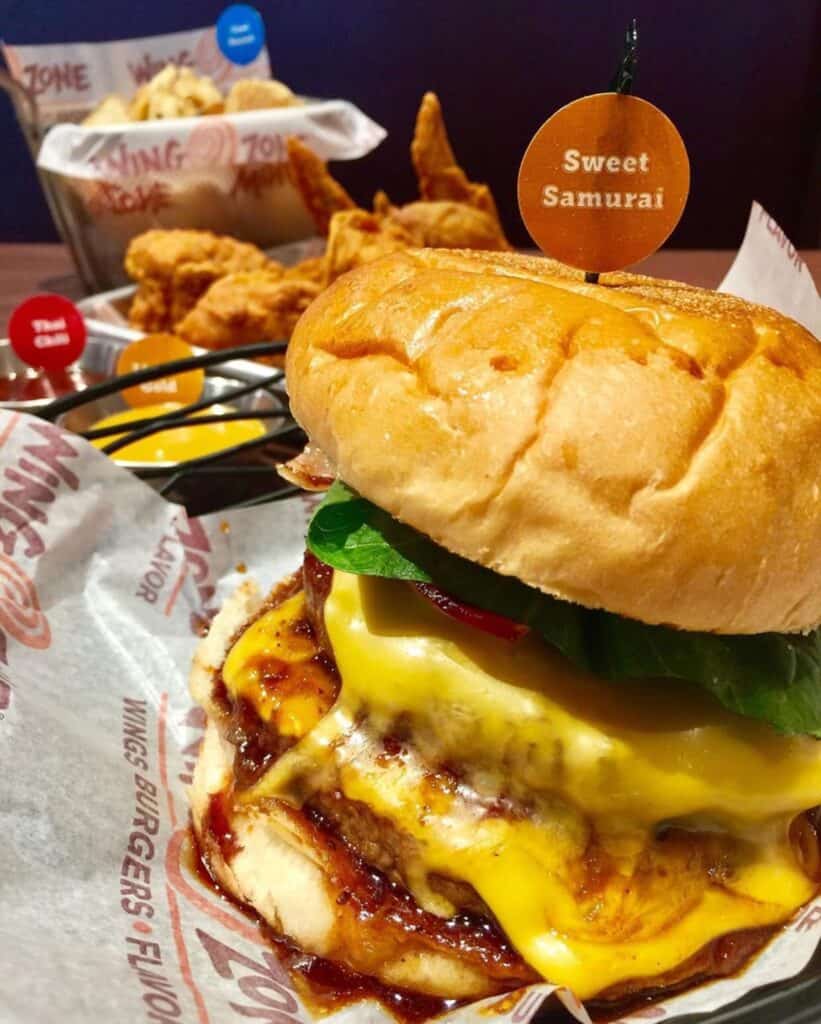 Wing Zone Group Meals
Wing Zone offers group meals that are perfect for various celebrations and gatherings. Group meals consist of various sets of meals so you can easily find the best set for your needs.
Wing Zone offers all meat platter bellies, all meat platter ribs, trio packs, various squad bundles, and party packs. There are also squad and crew bundle meals available that are available in 5 sets.
Wing Zone Menu Delivery
Wing Zone delivery is available via online platforms such as Grabfood, Foodpanda, and Pick A Roo. These platforms have a website and mobile application that makes it more convenient to order when you are craving something that is bursting with flavors. You can also order by visiting their website. 
Social Media Pages
Make sure you stay up-to-date with the latest information regarding Wing Zone by checking their social media pages. They frequently post updates, particularly regarding their food menu and promotions, so subscribing to their accounts is recommended to avoid missing out. The links are provided below:
Facebook: https://www.facebook.com/wingzoneph
Instagram: https://www.instagram.com/wingzone.ph/
Twitter: https://twitter.com/wingzoneph
Website: https://wingzone.ph/contact-us/
Conclusion
Wing Zone menu is perfect for solo or groups. It offers various flavors so you can enjoy a different dining experience every time you order for dine-in or delivery. New dishes are created to meet the needs and want of the customers. You can also visit its social media pages to be updated on its newest deals and products.