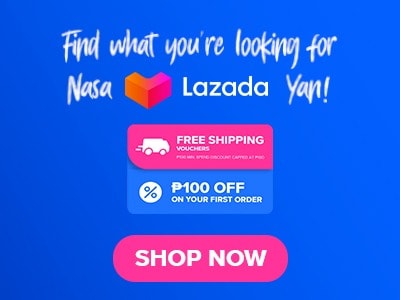 Japanese cuisine is one of the most popular foreign cuisines in our country. It has a great presentation and fresh flavors, which is why a lot of people like it. But have you tried authentic Japanese restaurants with affordable prices? Yes, actually, I found a good recommendation for you. Have you heard about Kenji Tei? Kenji Tei is a Japanese restaurant that offers a lot of delicious menu at a very affordable price. Kenji Tei's menu is packed with awesome foods. Im sure everyone who tries their food will come back for more. Let's dive deeper into this restaurant and get to know them more. Without further ado, let's start!
Menu Items
Price (PHP)

Ramen

Chashu miso
295
Gomoku shio
330
Mabo tofu
295
Negi itame
295
Miso butter corn
310
Curry
290
Spicy negi
320
Wakame
290
Shoyu
280
Miso
290
Shio
280
Tempura
310

Cold Ramen

Hiyashi chuka
330
Hiyashi special
385
Hiyashi goma miso
340

Donburi and rice

Katsudon
320
Oyakudon
295
Unagidon
750
Gyudon
320
Yakinikudon
290
Chahan
150
Gomoku chahan
175
Gohan
75

Curry rice

Katsu curry rice
425
Beef curry rice
440
Chicken curry rice
425
Seafood curry rice
460

Small plates

Edamame
275
Miso soup
60
Kani salad
225
Special kani salad
295
Uni tamago toji
195
Agedashi tofu
225
Dakimashi tamago
260
Crispy salmon skin
180
Tofu steak
270
Yasai itame
280

Gyoza

Yaki gyoza
190
Cheese gyoza
225

Hot plates

Crispy chicken tepanyaki
280
Saikoro beef teppan
450
Ebi mango mayonnaise
450
Mabo tofu
370
Salmon head shioyaki
95
Yakisoba
290

Agemono

Ebi tempura
295
Kakiage
280
Uni tempura
340
Ika geso karaage
320
Teba karaage
295
Tonkatsu
265
Ebi fry
320

Makimono rolls

California roll
285
Crunchy kani
315
Spicy salmon
360
Spicy tuna
340
Salmon skin
345
Kani salad roll
290
Tekka maki
270
Tempura maki
380

Sashimi

Tuna sashimi
290
Salmon sashimi
310
Uni sashimi
330
Tamagoyaki
240
Shime saba sashimi
340
Salmon toro sashimi
370
Spicy tuna
320
Spicy salmon
345

Sushi (per piece)

Maguro
70
Shake
85
Salmon belly aburi
90
Unagi
100
Uni
90
Shime saba
90
Ebi
85
Kani
65
Ika
75
Tamago
55

Mixed sushi and sashimi

Chirashi
480
Mixed sashimi
685
Mixed sushi
685

Desserts

Ice cream (green tea/ vanilla/ strawberry)
70

Drinks

Soft drinks in can
80
Honey lemon iced tea
80
Fresh fruit shake
110
Hot coffee
80
Cafe latte
116
Bottled water
60
Local beer
90
About Kenji Tei
Years ago, before ramen became famous in our country, there was a ramen house that served different kinds of ramen and Japanese favorites. This restaurant is based here in our country and is actually established here, unlike the other Japanese restaurants that are mushrooming in our country that are Japanese franchises. In 2008, Kenji Tei was born. This is an original concept of brothers and business partners Kenneth and Richard Kho. Their very first restaurant is located in Paranaque City, in BF Homes.
After the success of their first shop, they opened another branch in Makati City by the year 2011, and then their first location moved to the Alabang town center in 2012. Richard Kho is the one who actually worked in Japan while learning about the food and cuisine. They decided to share what they love, and customers began to acknowledge their delicious food, and the rest is history. While new brands are Japanese franchises, the owner of Kenji Tei is proud of their products, and according to Kenneth, their products can be compared to other Japanese franchised brands or are even better than those since they took into consideration what Filipinos will like, which is the reason for their success and popularity.
Kenji Tei Menu Best Seller
Gomoku shio – Based on our server that day Gomoku shio is one of their bestsellers. I ordered a Regular and this is really good. This bowl is topped with fish, squid a slice of chashu and some vegetables. The broth is clear and very light a norm for a shio ramen. surprisingly delicious once you take a sip. noodles of their gomoku shio are firm, with toppings, including vegetables and, are perfectly cooked. This is a decent bowl of ramen that is quite fair and affordable. I will order this once again, and it will become my new favorite. Though there are lots of options, I will stick with this one.
Salmon sashimi – Kenji Tei's version of salmon sashimi has 8 slices of fresh salmon sashimi with radish ribbons as the design of the presentation. Kenji Tei did a great job on this because the salmon sashimi is really fresh. It has a slightly sweet taste because, as I said, it's fresh. This one is a good choice if you love sashimi, and for sure you won't be disappointed with this. They serve this with a dipping sauce. I almost finished everything and forgot to share it with my friend. This is refreshing.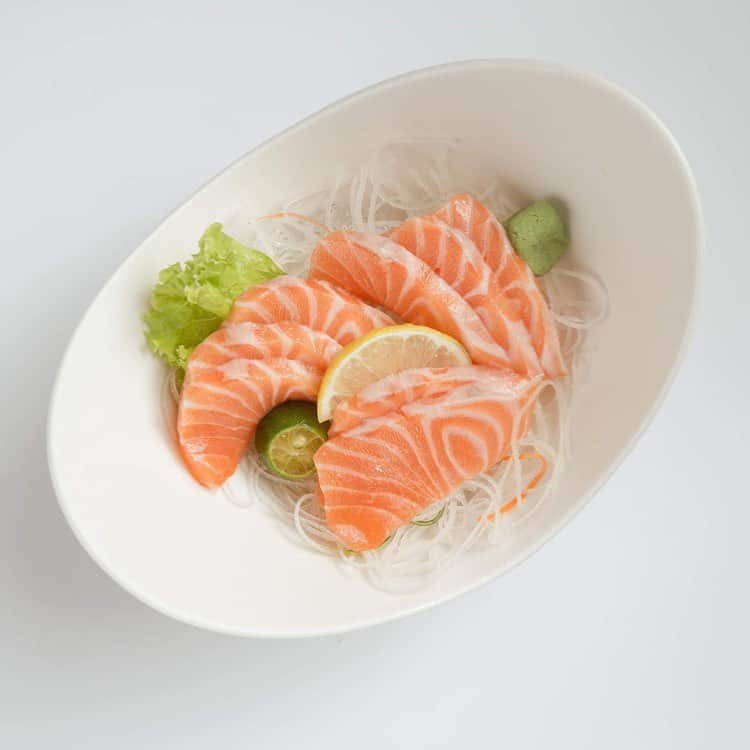 Gomoku Shio – Based on our shoppers that day, Gomoku shio is one of their bestsellers. I ordered the regular, and this is really good. This menu of Kenji Tei is topped with fish, squid, a slice of chashu, and some vegetables. The broth is clear and very light, which is normal for a shio ramen. surprisingly delicious once you take a sip. The noodles in their gomoku shio are firm, topped with
California Maki – Kenji Tei's version of California Maki is also a great choice if you ever visit their restaurant. They serve their California Maki with 8 pieces of standard Maki size. I noticed that their California Maki is compact and well pressed, retaining its shape even if you dip it in soy sauce. The ingredients that they used are fresh. It also has tobiko to add crunch and wonderful flavor to your sushi. The only complaint that I have about this is that I already finished the eight pieces of California Maki and I want more.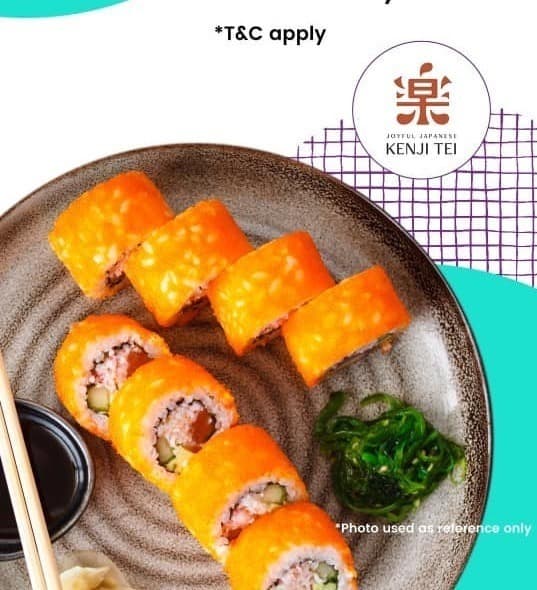 Kenji Tei Menu Ramen 
Kenji Tei's ramen menu has a lot to offer. Let's start with chashu miso, which is a noodle topped with chashu pork, leeks, spinach, and egg. It also has miso in the broth, which is truly delicious. Next is their gomoku shio, which is also one of our best sellers. Next is their mabu tofu, which has soy, mabu tofu, and assorted vegetables; this one is hot. They also have negi itame, which has miso, chashu pork, and leeks. Miso butter corn is also available on their ramen menu; this has miso, corn, chashu pork, spinach, leeks, butter, and nori. They also have this curry ramen, which has soy curry and pork, and this is also good. Other options are spicy negi, miso, shoyu, wakame, shio, and tempura ramen.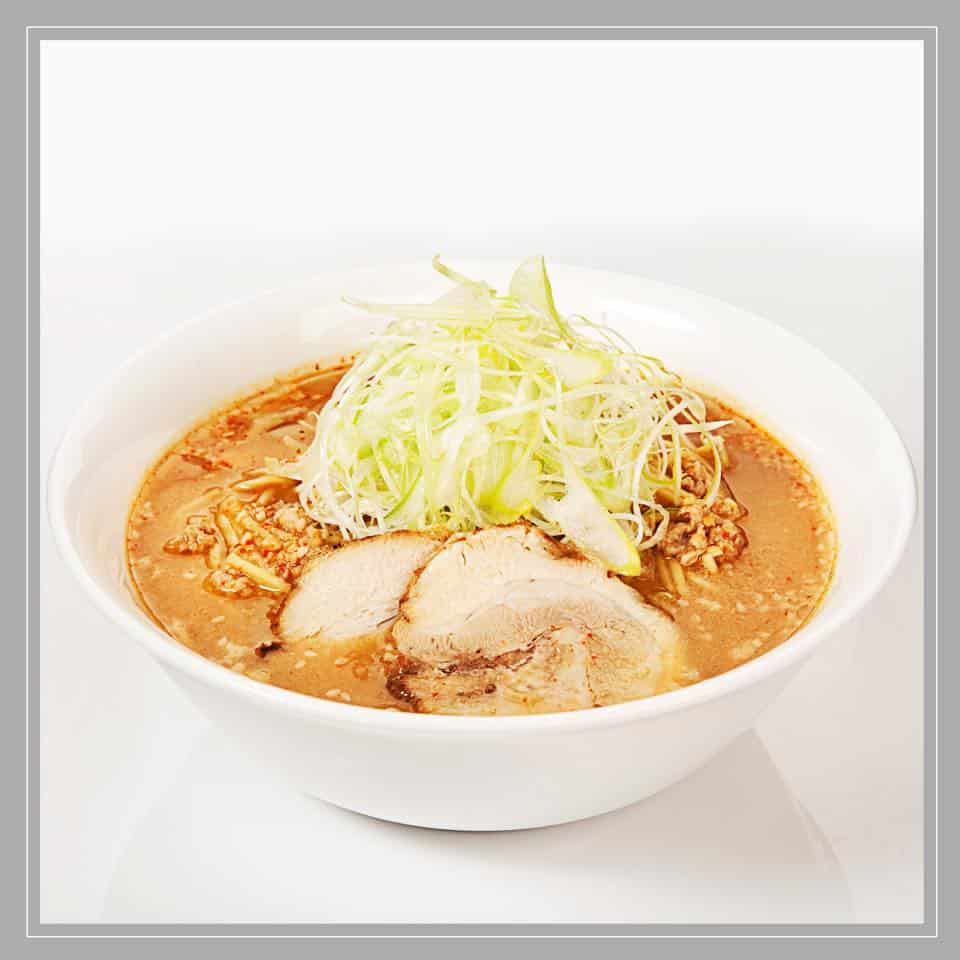 Cold Ramen
Keni Tei also serves cold ramen. On their cold ramen menu, they have three options, which are hiyashi chuka. This ramen has crab sticks, an egg, cucumber, and chashu pork. The second option is their Hiyashi special, which has assorted seafood (crabstick, egg, cucumber, and chashu pork). Lats, but definitely not least, is their hiyashi goma miso. This one has sesame miso, crab stick, egg, cucumber, and chashu pork.
Curry Rice
We all know that in Japanese cuisine they have this curry rice that is quite popular. The great news is that Kenji Tei also includes this on their menu. On their curry rice menu, they have four choices. First is their katsu curry rice, followed by beef curry rice. They also have chicken curry rice if you want something lighter, and seafood curry rice for seafood lovers.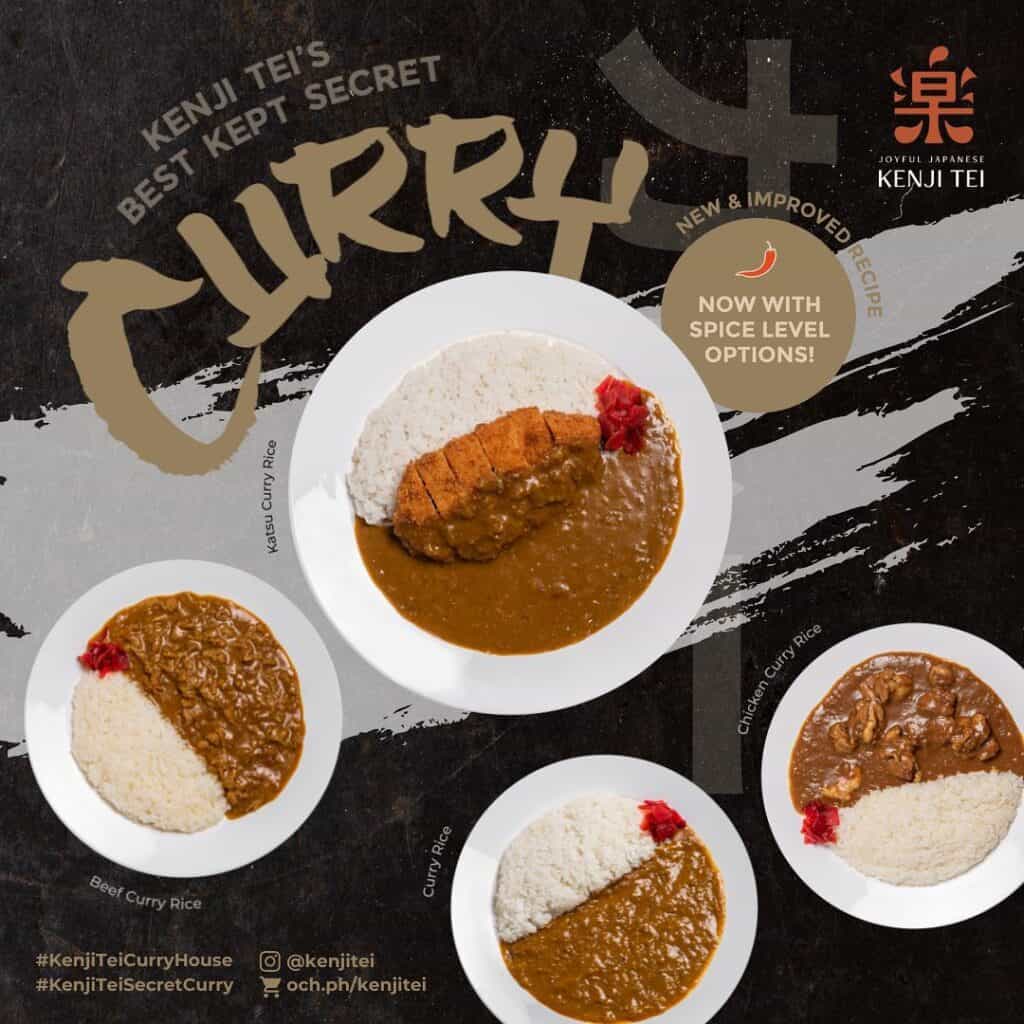 Gyoza
Gyoza is also included on their menu. They have two gyoza options. First is their yaki gyoza, which has grilled pork and vegetables, and their cheese gyoza, which has cream cheese on the inside and is served fried.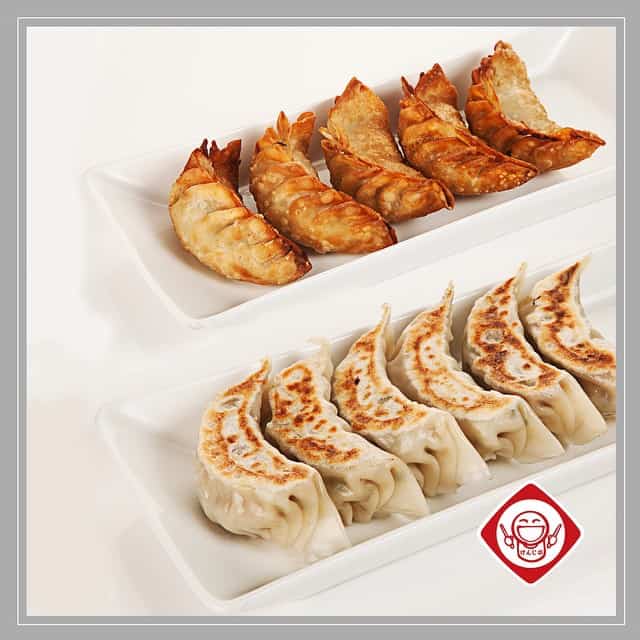 Kenji Tei Menu Delivery
Kenji Tei is now accepting online delivery orders through Food Panda for their Alabang and Lucky Chinatown branches. But aside from that, you can also use any third-party delivery service that is available in your area, as long as it is serviceable by your chosen carriers. Please take note that the availability of food items depends upon the availability of food at the branch itself. Payment methods used in delivery services are e-cash and bank transfer only; there is no cash on delivery.
Social Media Pages
Stay informed about Kenji Tei by visiting their social media pages, where you'll find details about the restaurant, its menu offerings, special promotions, and the latest updates. These platforms also provide an opportunity for customers to share their experiences, leave reviews, and offer feedback. Check out the links below to connect with Kenji Tei and keep up to date with all their exciting news.
Facebook: https://facebook.com/kenjitei/
Instagram: https://instagram.com/kenjitei/
Twitter: https://twitter.com/kenjitei
Conclusion
This place is awesome; it has a wide variety of choices, and for sure you'll find what you love on their menu. Kenji Tei's menu offers delicious Japanese dishes that are affordable and unique. Also, I like how they present their food. It's just amazing that you can have Japanese takeout without worrying about the price. Their crews are all knowledgeable and polite, and they will serve your food hot and fast. I highly recommend Kenji Tei to every foodie who loves Japanese foods and to anyone who's willing to try it.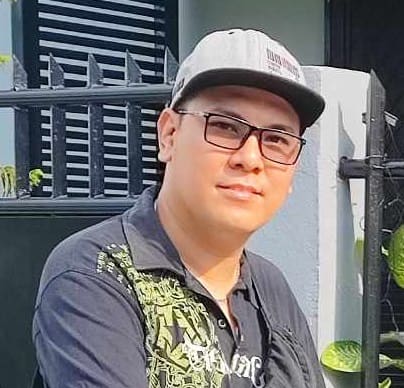 Hi! I'm Nivek Strife, the person who made MenuPH. I'm the one who added most of the popular menus you see on this website, and I really hope you enjoy them! Feel free to check them all out.
Growing up, I was surrounded by lots of tasty foods, like the classic Adobo and the sweet Leche Flan. That love for the many flavors of the Philippines is what got me excited about adding to MenuPH. When I learned how to make websites, I saw the need for a place to show off all the amazing Filipino dishes, and that's how MenuPH started.
MenuPH isn't just a website; it's like a fun journey into food. I've teamed up with famous chefs and found great places all over the Philippines to bring you a bunch of menus that show off the best of Filipino cuisine. Whether you're into the usual dishes or new twists, MenuPH is here to guide you through the rich world of Filipino flavors.
With MenuPH, my aim is to help local businesses, talk about good food choices, and make a group of friends who love food. No matter if you like fancy restaurants or street food, MenuPH has something for you. Come join me on this food adventure as we find great places, taste real flavors, and enjoy the unique food traditions that make the Philippines awesome.