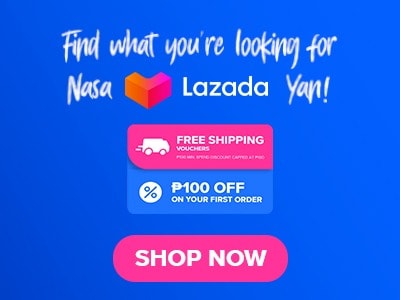 Plato Wraps menu consists of folded pita bread with various fillings. It is a set of sandwiches stuffed with different fillings, served hot, and ready to eat. Each wrap is prepared upon ordering so you'll get fresh and delicious sandwiches stuffed with your favorite ingredients. It is a great snack that is perfect when you need a quick bite. There is also a very veggie wrap that is perfect for vegetarians or health-conscious customers. It suits the preference of customers because it's affordable, easy to hold, healthy, and delicious.
Menu Items
Price (PHP)

Plato Wraps

Chunky Chicken
65
Ham and Cheese
60
Yummy Tuna
65
Very Veggie
65
Wrap and Roll
60
Beef Gyros
72

Add-ons

Wheat Wrap
10
Pesto Wrap
12
About Plato Wraps
In 2001, Kamela Seen opened Plato Wraps in Dagupan, Pangasinan. It started with her idea to create a unique bread that people will love. Her background in the bread industry inspired her to create delicious pita bread sandwiches that will get the interest of customers. It becomes popular because of its taste and presentation so she opened the doors for franchising in 2003.
Plato Wraps Menu Chunky Chicken
Chunky Chicken is Plato Wrap's signature sandwich. In an interview conducted by Philippine Star, Kamela Seen told that this chunky chicken wrap reminds her of the chicken sandwich that her mother prepared when she was a kid. This chunky chicken sandwich is created when her husband baked a piece of bread that looks like a plate and she got the idea that it will be better if it will be folded and stuffed with various fillings.
The first filling that they tried is the recipe of her grandmother, which is pulled chicken. After that, she tried different combinations of fillings until she combined the ingredients perfectly. The story of how this food cart started is printed on the packaging of their wraps. This sandwich is the most recommended and all-time favorite of their existing customers. It is also the first one that new customers try because of its popularity.
It is generously filled with premium and real chicken chunks, cucumber slices, special dressings, and other special ingredients. This sandwich is good if you want a light and quick lunch or snack. You'll surely always drop by Plato Wrap's stall to order this delicious sandwich once you tasted it.
Plato Wraps Menu
Ham and cheese are the common fillings that we see on various sandwiches. It is one of the classic fillings and bestsellers of Plato Wrap's sandwiches. People are familiar with this flavor so it is one of the sandwiches that first-time customers of Plato Wrap try. Its filling consists of cubed ham, special dressing, and grated cheese. The combination of ham and cheese wrapped in your preferred type of bread makes it more delicious. Its savory fillings tickle the taste bud of its customers so they come back and recommend it to their family and friends.
Yummy Tuna
Yummy tuna is one of the first fillings that Plato Wrap created for their customers. Its filling consists of tuna flakes, cucumber slices, and a special dressing. This is an ideal snack for those who love tuna or seafood sandwiches. It is a great quick snack that you can eat to fuel your day. You can choose your preferred type of bread for this yummy tuna wrap. White, whole wheat and presto are the types of bread that are available. It is a comforting sandwich that is bursting with tuna flavors.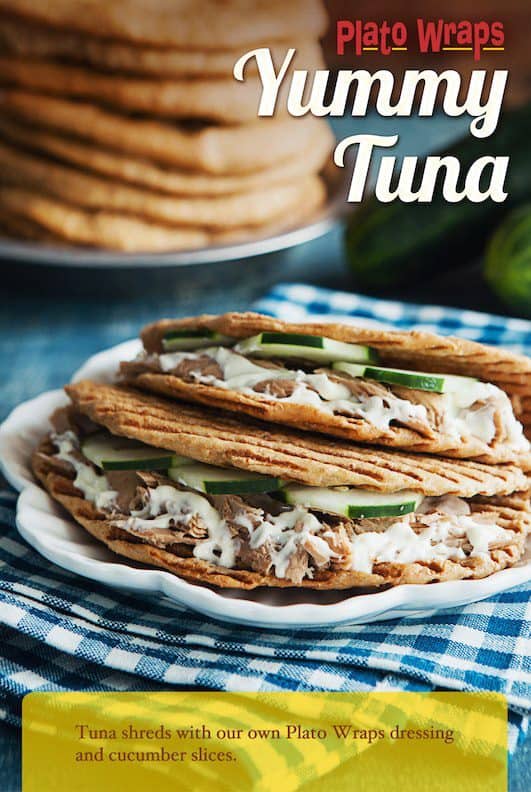 Beef Gyros
Beef Gyros is the second best-seller sandwich of Plato Wrap. This is one of the products that they added to their menu to serve those who love the beef flavor. It is made of tender beef chunks, hotdogs, chicken spread, Greek-style dressing, and sliced cucumbers. You will instantly taste the flavorful and savory beef filling on your first bite. The tenderness of beef, crunchiness of cucumber, and creaminess of its dressing are perfectly blended. It creates a taste that will make you crave more. It is one of the must-try sandwiches when you visit the mall if you have not yet tried it.
Very Veggie
Start your day with something healthy and delicious with Plato Wraps' very veggie sandwich. Its filling consists of 100% fresh vegetables, sesame seeds, sliced mushrooms, olive oil, Plato Wrap's special tomato dressing, and grated cheese. It is an ideal snack for those vegetarians, vegans, and health-conscious customers. They use premium grains in baking their own special wraps. It is the healthiest option because it is free of grease and no preservatives are added. It is also one of the nutritious and fast on-the-go meals that you can eat quickly, especially when you're busy.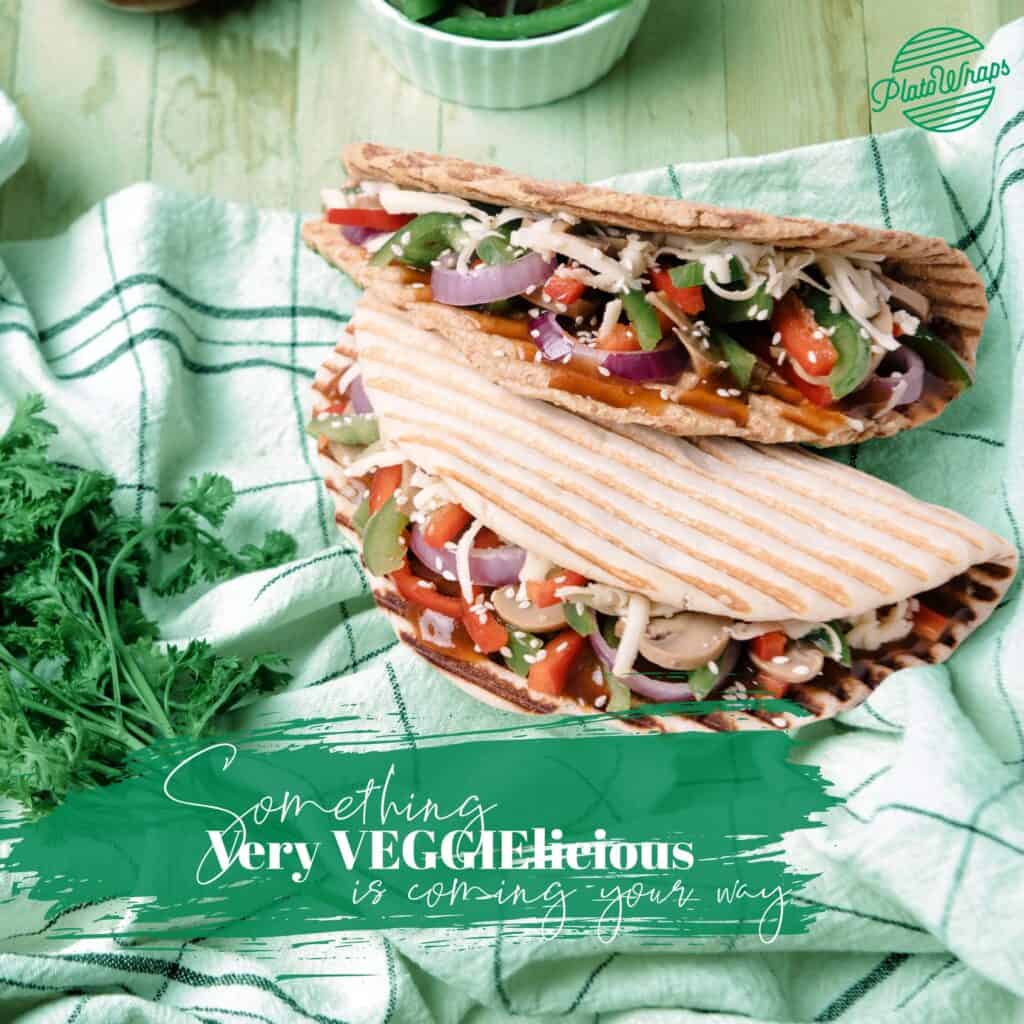 Plato Wraps Menu Wrap and Roll
The name of this sandwich is derived from its presentation. The ingredients are wrapped in a flatbread and rolled that's why it is called wrap and roll. Its filling consists of special beef franks with cheese melted in herbs, pureed tomatoes, and olive oil. It is one of Plato Wrap's sandwiches that kids love because of its interesting visual presentation. It has a perfect taste that kids will surely love and enjoy so don't forget to buy some to reward them. It is also perfect for those who don't want too much mayonnaise on their sandwich. This sandwich is not messy to eat and it has a savory filling that makes it one of the must-try sandwiches.
Plato Wraps Menu Delivery
Delicious sandwiches of Plato Wrap can be enjoyed in the comfort of your home with your loved ones through delivery. They deliver through online delivery platforms such as Grab Food and Food Panda. Customers must have an account on these platforms to order. Signing up is easy so you can create an account immediately if you don't have one yet. All of their products are available for delivery.
Social Media Pages
Do you want to get the latest updates about them? Why not see their social media pages? From their Facebook, Instagram, or Twitter, you'll see the hottest posts. They might also post something about promos. So, be sure to check them out.
Facebook: https://www.facebook.com/PlatoWrapsOfficial/
Instagram: https://www.instagram.com/platowraps/
Twitter: https://twitter.com/platowraps
Conclusion
Plato wraps menu is perfect for those who want a quick snack. It stands out among younger generations because of its delicious and unique taste. Its visually appealing presentation makes it instagrammable. The creaminess of the filling, a combination of various textures, and a delicious taste will keep you coming back. It is one of the most successful food cart franchises in the Philippines because of its commitment to meeting the needs of its customers and serving them quality products that will make them come back for more.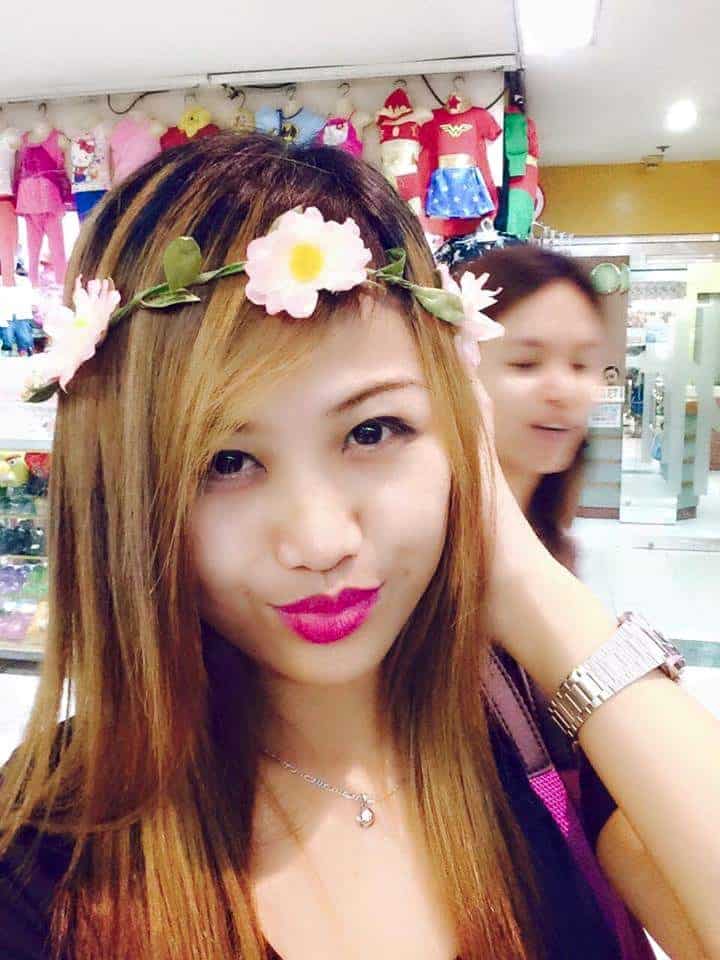 Hello! I'm Shaoyeu Cassandra, a mom who spends most of my time at home, and when I'm not busy, I enjoy writing blogs. I live in Cavite, and I really love talking about the menus of different restaurants.
So, I decided to share my thoughts on the menus of some fast-food places. I'm hoping my take on them can be like a helpful guide for you to decide what tasty treat to go for next. I hope you discover something you really enjoy! Thanks for stopping by!