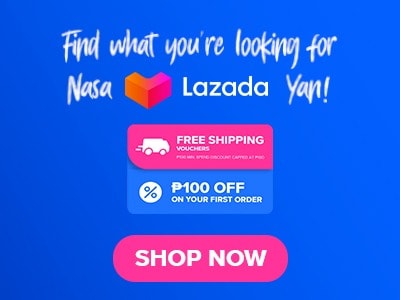 When we think of delicious milk tea, we think of the one and only Dakasi Menu. Milk tea is an amazing drink that trended over the years, infiltrated the Filipino Gen z's hearts, and became a favorite! They bestow their customers with their yellow glee and excellent drinks. From the first sip of the drink to the last chew of the pearls, Dakasi will show you just how much love goes into creating the delicious milk teas we not only drink but savor. But, Dakasi – what about them? What do they offer?
Menu Items
Price (PHP)

Fruity Yogurt Drinks

Strawberry Au Lait
150
Blueberry Au Lait
150
Passion Fruit Au Lait
150

Probiotic Drink

Lemon
150
Passion Fruit
150
Green Tea
150
Strawberry
150
Mango
150

Iced Tea

Barley Tea
110
Passion Fruit Iced Tea
130
Lemon Iced Tea
130
Strawberry Iced Tea
130
Classic Green Tea
110
British Black Tea
110
Golden Honey Grapefruit Tea
140
Blueberry Iced Tea
140
British Lemon Iced Tea
130

Blended Series

Strawberry Milk Shake
130
Strawberry Yoghurt
200
Blueberry Smoothie
130
Passion Fruit Smoothie
130
Blueberry Yoghurt
200
Lemon Smoothie
130
Blended Halo-Halo
160
Blueberry Milkshake
160
Chocolate Smoothie
130
Coffee Smoothie
130
Mango Smoothie
130
Passion Yoghurt
200

Creme

Creme Milo
170
Creme Hokkaido
170
Creme Mango
160
Creme Avockkaido
200
Creme Chocolate
160
Creme Choco Cereal
160
Blueberry Creme Cheese
160
Creme Avocado
200
Creme Okinawa
160
Creme Strawberry
200
Creme Jasmine Green Tea
160
Creme Coffee Latte
160
Creme Caramel
160

Hot Specialty Drinks

Golden Honey Grapefruit Tea
140
Creamy Taro Milk
140
Dakasi Bubble Milk Tea
140
Charcoal Roasted Milk Tea
140
Matcha Red Bean Milk Tea
140
Chocolate Pudding Cereal Drink
140
Jasmine Milk Tea
140
Chocolate Cereal Milk
140
Chocolate Milk Tea
140
Taro Milk Tea
140
Creamy Chocolate Milk
140
Classic Milk Tea
140

Specialty Drinks

Dakasi Bubble Milk Tea
140
Classic Milk Tea
130
Jasmine Milk Tea
130
Charcoal Roasted Milk Tea
130
Chocolate Cereal Milk
130
Chocolate Pudding Cereal Drink
140
Iced Coffee
140
Matcha Red Bean Milk Tea
140
Matcha Milk Drink
150
Hokkaido Milk Pearl
160
Okinawa Milk Tea
140
Oreo Milk Tea
140
Taro Milk Tea
140
Honeydew Milk Tea
140
Chocolate Milk Tea
140
Blueberry Milk Tea
140
Roasted Okinawa Milk Tea
140
Healthy Oats Milk Tea
140
Caramel Milk Tea
150
Hokkaido Milk Tea
160
Taro Milk Tea Limited
155
Egg Pudding Milk Tea
155
Aloe Vera Milk Tea
160
Halo-Halo Milk Tea
160

Add-ons

Oreo
20
Coconut Jelly
25
Konnyaku Pearls
35
Egg Pudding
25
Aloe Vera
35
Healthy Oats
25
Pearl
20
Grass Jelly
25
Chocolate Pudding
25
Red Bean
20
About Dakasi
Located at not just one – but more than thirty branches in the Philippines is Dakasi, where all drinks are made with minimal to no additives, no amount of artificial sweeteners, and finally, fresh ingredients. They have exclusive formulas that ensure a unique, authentic flavor, in all of the milk teas proceeding out of their kitchen. It does not matter that Dakasi's branches are far from a location, such as any humble abode, as they cater to deliveries with "Rider ko" and the trusty "Grab Food". 
Their menu is extensive and there are so many flavors, it makes it almost difficult to choose from all the mouthwatering descriptions from the drinks' names alone. But, there is a reason for that – their menu consists of different sections such as 'Creme' drinks, the 'Blended Series', and so, so much more. In addition to this, there are add-ons available to make all drinks even more special. Basically, it all comes down to the customer's wants and cravings. Ranging from prices 20 to 35, who wouldn't get some?
Some are concerned about these sorts of drinks- that they might not be too healthy for some, and more. Dakasi has an answer for that – and that is their Probiotic Menu, consisting of fruity flavors, and 'Fruity Yogurt Drinks', that ensure not only delicious goodness but healthy well-being.
Dakasi Menu Best Seller
Dakasi's menu has not just one, but five best-sellers! It isn't that surprising, as they make everything with the highest quality, and with nothing but the best ingredients available. Their skills, techniques, their formulas, and a mix of everything contribute to this fact. When we're new to a place, we usually seek certain things that everyone loves, so, to ensure that guests will love what they get, here are Dakasi's Best Sellers.
Strawberry Au Lait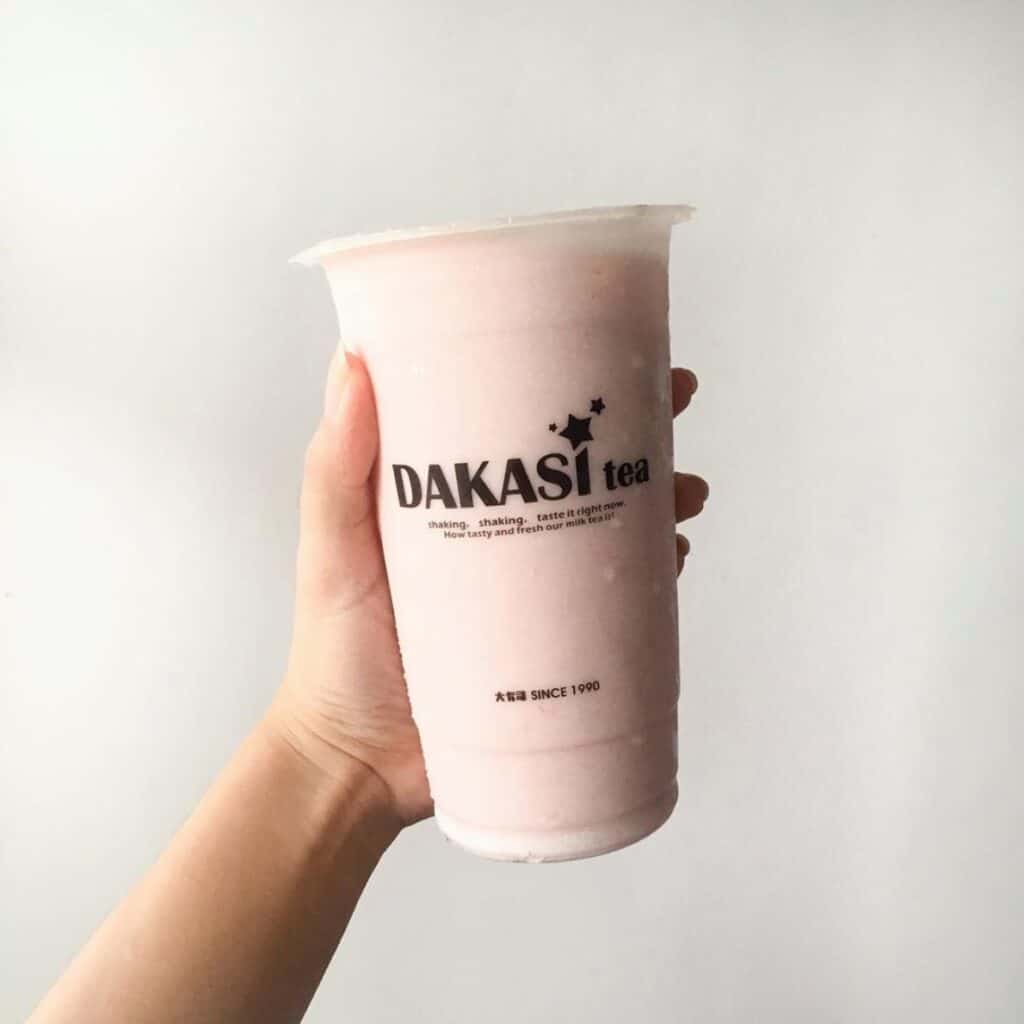 Starting with the Strawberry Au Lait – a beverage under the category of 'Fruity Yogurt Drinks'. 'Au Lait' is a french adjective that is related to food and cooking. It means 'With milk', and so, that means this dish is Strawberry with Milk. Delicious! This Dakasi menu is sweeter than your usual drink, but it is also healthy. Being a yogurt drink, this drink is high in protein and that makes it healthy. Frozen strawberries are usually used for these types of drinks, but that doesn't mean that they weren't handpicked for good quality. 
Golden Honey Grapefruit Tea
This is another customer favorite that could be served either hot or cold, depending on the beloved visitors' preferences. This is not only delicious but also refreshing, especially on warm, summer days. Being in winter, though, is not a reason not to get this, as this will canoodle your body with its warm, sweet yet bitter taste. This is also recommended for people with coughs and colds. Dakasi not only provides you with a delectable beverage menu but healthy ones, too!
Chocolate Pudding Cereal Drink
Chocolate Pudding is absolute heaven to everyone, especially the kids. One spoonful of that delectable, gooey goodness, and you are solved! That is just like how one taste of this Best Seller, and a bite of their amazing tapioca pearls, and you'll just want more. This drink is served hot, to savor the deliciousness it has to offer.
Classic Green Tea
Last, but not least, is a classic green tea. Ever since the dawn of milk teas, green tea or matcha has always been the famous, 'fan favorite'. Known for its sweet, slightly bitter, earthy taste, green tea has always proved that simplicity is key. That is why it deserves to be a Best Seller. 
Blueberry Creme Cheese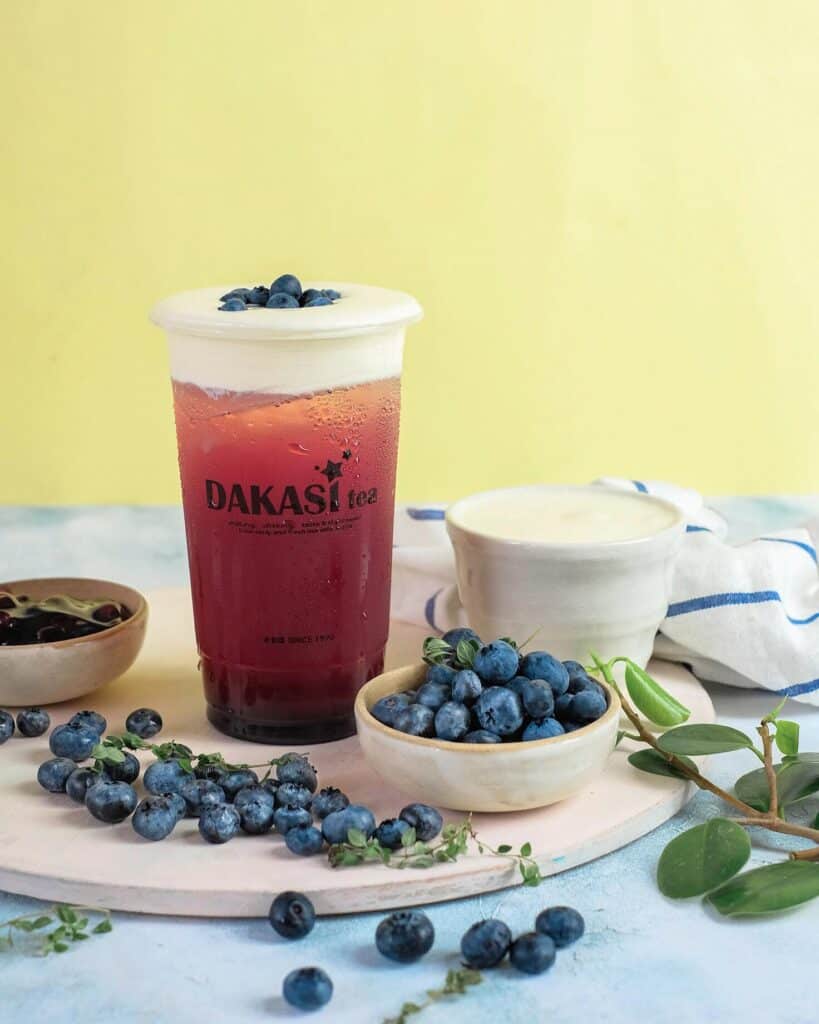 The Blueberry Creme Cheese is not just special for its witty wordplay, not just amazing for its irresistible presentation, but its taste! Imagine just how cheese and blueberries complement each other, with the dairy goodness and the tangy flavor – it's like a match made in heaven!
Dakasi Special Drinks Menu
Dakasi has Specialty Drinks all around their menu, from other categories, just as Jasmine Milk Tea, Okinawa Milk Tea, and more. Matter of fact, the Specialty Drinks are exactly 24! This means that all the drinks under this category are originals from Dakasi's best and brightest, exclusive only under their name. This is what Dakasi means when they say "Nobody does Milk Tea like Dakasi". They take certain ingredients and create a collaboration with milk tea! With this list, you shall see things that aren't expected in milk teas, but Dakasi created a bridge between them, that will surely wow everyone!
They don't just have Specialty Drinks that are served cold, but ones that are served hot, for all the warmth we could ask for. They range from a fine price of 130 to 160, depending on the drink itself. Here are five of the specialty drinks Dakasi has to offer. To check out the others, be sure to visit them, now!
Aloe Vera Milk Tea
Starting with a blast, the Aloe Vera Milk Tea. Unusual? Not what would be expected? Absolutely! Dakasi took the known aloe vera to the max with this drink, adding milk and incorporating their techniques, giving options of add-ons to add, and more! Try it, for a lovely price of 160 Pesos.
Matcha Red Bean Milk Tea 
Matcha Milk Tea is already known and available to drink from the Dakasi menu list, but they decided to crank it up a notch, and add in some red beans! The red beans could also be called adzuki beans. They contribute to some chewiness, other than the lovely tapioca pearls have to offer, and to some texture to the drink! These two are often paired together in Japanese desserts, and Dakasi took inspiration from that and gave it to the customers for trying, and tasting.
Healthy Oats Milk Tea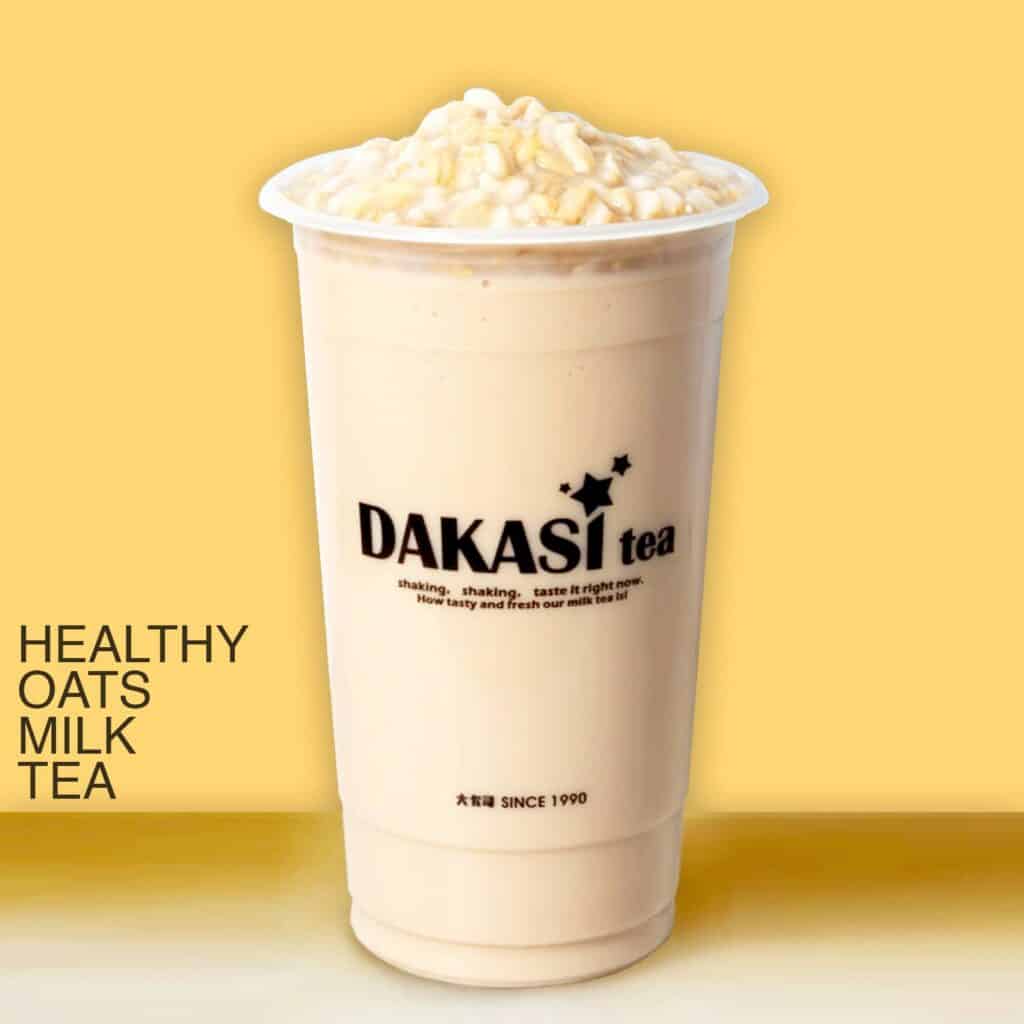 Oats are already a healthy meal that keeps you healthy and nourished. Top your breakfast off with some fruits, and you're good to go! You can add healthy oats to anything, and make them in so many ways, and that is exactly why Dakasi took healthy oats and turned them into a lovely, succulent, uniquely-textured milk tea.
Jasmine Milk Tea
The Jasmine – a beautiful white flower used by the world for perfumes, candles, and the like, is a magnificent white bloom with a scent like no other, used to create milk tea. This elegant milk tea has a wonderful flowery taste, with sweetness and creaminess to pair.
Egg Pudding Milk Tea
Final on our list, but, definitely not the last option to choose from on the real menu, is the Egg Pudding Milk Tea. In the Filipino language, this is one of the most known deserts which we will see in our beloved 'Handaans', 'Fiestas', and so many more. Incorporated in milk tea, this will result in a smooth and creamy texture with hints of caramel and even more sweetness that will take us back to the memories of our gatherings.
Dakasi Hokkaido Milk Tea 
When we enter milk tea restaurants, Hokkaido is a flavor we usually see. But are we familiar with it? Well, Hokkaido milk tea has a base of black tea, but it includes sweeteners such as caramel and brown sugar, with an amazing aroma. It has an earthy and sweet flavor on its own, which makes it feel like a warm hug, a warm welcome. When new in the maze that is the world of milk teas, the Hokkaido flavor can be exactly what you need. Now, Dakasi contains three versions of this menu, with prices ranging from 160 to 170 what do we know about them?
First on the list is the Hokkaido Milk Tea – somewhat of a classic when it comes to the three. This contains everything aforementioned and the finesse that can only be brought out with the powers of Dakasi. This Milk Tea is served with the utmost best quality and delicious tapioca pearls to pair it with.
Secondly, the Hokkaido Milk Pearl. This drink has a strong roasted taste with an even stronger earthy flavor compared to the last one. It offers such a lovely flavor that complements the luscious tea flavor that you can taste with every sip, small, or not. If the previous one is the classic for this category, this is its premium version that makes every component all the better – if that is even possible. 
Finally, the Creme Hokkaido. From what we can infer just by the mouthwatering name, this Hokkaido menu drinks from Dakasi has the frothy, thick white creme atop it to improve not just the presentation of the drink, not just its texture, but the absolute creamy taste that feels as though it is at its peak. Turns out, it can be improved with just one homemade, exclusive component.
Dakasi Halo-Halo Milk Tea 
Does the word 'Halo-Halo' sound familiar? Well, it should be! This is one of the Philippines' pride and joy, a smorgasbord of different components and cultures, a dessert made with Leche flan, milk, ice cream, shaved coconuts, and so much more amidst some shaved ice with jellies and fruits. It takes just one bite or sip of this to be sure that Filipinos have creativity, and can use that with style.
Now, where does Dakasi fit into all of this? Well, they proved the last statement to be true with the creation of a delicious Halo-Halo Milk Tea! Fusing the goodness of Milk Tea with Filipino delicacy is no short of genius. This Dakasi menu is surely a drink that visitors must try, Get one, now!
Dakasi Bubble Milk Tea 
People usually associate Bubble Tea with Milk Tea, and it isn't a mistake. Bubble Tea is a type of Milk Tea, with not much milk as compared to the latter. Preference is a must with choosing which to drink for a certain day, but Dakasi renders that problem obsolete. Why? Well, because they have The Bubble Milk Tea on their menu!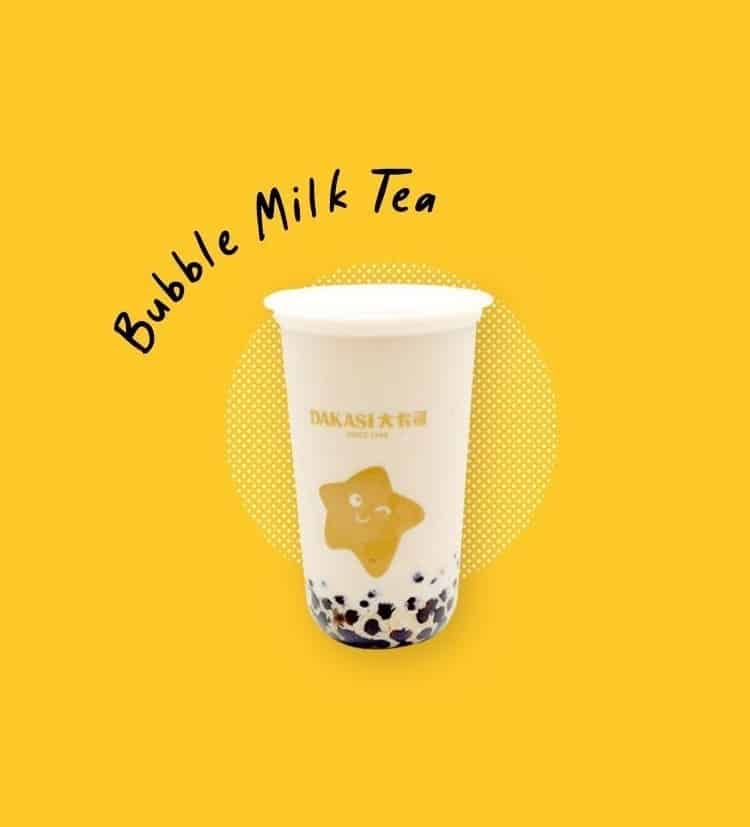 This is a drink with their signature procedures and technique as the stars of their show. Typically, it is a mixture of milk, ice, black tea, and the beloved, chewy tapioca pearls. Not too sweet, and not too bitter. This is a lovely comfort drink for all the people who simply want a simple, yet amazing drink.
Dakasi Okinawa Milk Tea 
'This is probably a given, whenever entering any milk tea shop, that Okinawa is on their menu, but not all know about it. But this flavor is renounced for its caramelized brown sugar flavor. It has a hint of sweetness, but also a noticeable tea taste. Furthermore, this is proof that milk tea could be healthy, as this flavor has its benefits, aiding in digestion, and more. Okinawan teas are also referred to as healthy ones, being composed of herbs and vegetables. 
Now, Dakasi knows this, is aware of it, and not only is Okinawa on the Menu, but they also took it to the next level, and added different variations of it! Firstly, we have the usual Okinawa Milk Tea for 140 Php, with everything mentioned atop, and more, being created with the flare that Dakasi only has.
Next up, is the Roasted Okinawa Milk Tea which has the same price as the previous one. This drink ensures an even greater blend of milk and an even magnified taste of the brown sugar that is roasted to perfection. This has such a great taste that just begs to be tasted. Last but not least is the Creme Okinawa. Now, what does this entail? Creme is added as a thick layer of frothy cream that will complement the Okinawa taste, for only 160 Pesos.
Social Media Pages
Dakasi has Social Media Pages to keep everyone updated, and they are;
A Facebook Page started on the 4th of September, 2011, where they post almost everything, such as their updated menu. In it are possible questions that are answered automatically.
Link: https://www.facebook.com/DakasiPH/
Next is Instagram, which has similar posts to Facebook. Here, we can see the people or customers who tag them when they eat at their place and highlights for 'Add-ons', and Branches.
Link: https://www.instagram.com/dakasiph/
Third, a Tiktok Page where they also promote their food with music, and peaks at their methods.
Link: https://www.tiktok.com/@dakasiph
Finally – Twitter, where they tweet to promote their food.
Link: https://twitter.com/DakasiPH
Conclusion
Milk tea is taken to the highest of highs in Dakasi Menu. Whenever there is a gathering around, especially between friends, we can never go wrong with some milk tea, and it is such a good thing, that Dakasi is here. Make memories with them and taste their original, lovable beverages that will surely leave you wanting more. Get a taste of their Specialty Drinks, the Blended Series, their Probiotic Drinks, and more! Enjoy all of these, only at Dakasi. Nobody does milk tea like them!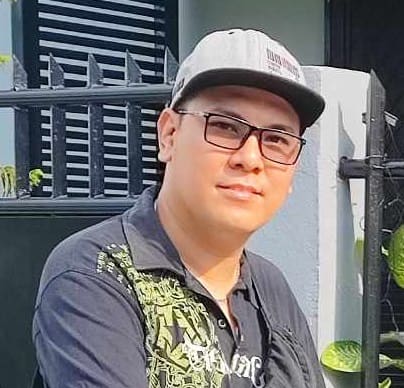 Hi! I'm Nivek Strife, the person who made MenuPH. I'm the one who added most of the popular menus you see on this website, and I really hope you enjoy them! Feel free to check them all out.
Growing up, I was surrounded by lots of tasty foods, like the classic Adobo and the sweet Leche Flan. That love for the many flavors of the Philippines is what got me excited about adding to MenuPH. When I learned how to make websites, I saw the need for a place to show off all the amazing Filipino dishes, and that's how MenuPH started.
MenuPH isn't just a website; it's like a fun journey into food. I've teamed up with famous chefs and found great places all over the Philippines to bring you a bunch of menus that show off the best of Filipino cuisine. Whether you're into the usual dishes or new twists, MenuPH is here to guide you through the rich world of Filipino flavors.
With MenuPH, my aim is to help local businesses, talk about good food choices, and make a group of friends who love food. No matter if you like fancy restaurants or street food, MenuPH has something for you. Come join me on this food adventure as we find great places, taste real flavors, and enjoy the unique food traditions that make the Philippines awesome.