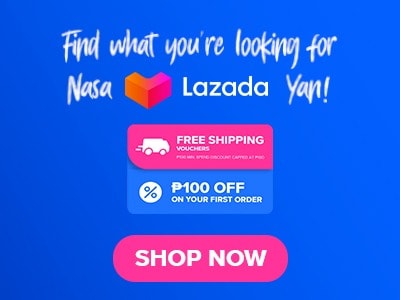 Nowadays milk tea becomes a new trend, especially in cold beverages. Since 2010 milk tea has always been a popular choice and over time become people's comfort drink. There are numerous brands of milk tea in the country that offers premium and quality grade milk tea but of course, we are looking for the best. Who wouldn't right? With a lot to choose from let me introduce you to a brand that can change the way, you see a typical milk tea. Let us talk about Macao Imperial Tea. The Macao Imperial Tea menu is a great option to quench your thirst, especially with hot weather in tropical countries like the Philippines and other neighboring Southeast Asian countries.
Their product can easily be seen anywhere in the country from malls to different locations. Not just in the Philippines but in other countries as well. The innovation of this milk tea brand becomes phenomenal, and that's what is behind its success. Their product is one of the best milk tea that you can find in the market nowadays.
Personally, I like almost all of their cheesecake-flavored drinks since I love cheesecakes. Not a fan of milk tea? Not a problem since they have fruit-flavored drinks as well, you have a lot to choose from and you will never get wrong on going to their stores. No further ado Let's talk about Macao Imperial Tea, a tea brand that originates in Macao.
Below, you'll find the updated list of Macao Imperial Tea menu prices.
Menu Item
Price (PHP)

Cheesecake

Cheesecake and Pearl Milk Tea 16oz
120
Cheesecake and Pearl Milk Tea 23oz
140
Cheesecake Panda 16oz
150
Cheesecake Panda 23oz
170
Cheesecake Purple Taro 16oz
135
Cheesecake Purple Taro 23oz
155
Cheesecake Oreo 16oz
140
Cheesecake Oreo 23oz
160
Cheesecake Matcha 16oz
155
Cheesecake Matcha 23oz
175
Cheesecake Cocoa 16oz
135
Cheesecake Cocoa 23oz
155
Cheesecake Taro 16oz
130
Cheesecake Taro 23oz
150

Chesnut Cream

Chestnut Cream Jasmine Green Tea 16oz
120
Chestnut Cream Jasmine Green Tea 23oz
140
Chestnut Cream Osamnthus Oolong Tea 16oz
125
Chestnut Cream Osamnthus Oolong Tea 23oz
145
Chestnut Cream Tea 16oz
135
Chestnut Cream Tea 23oz
155
Chestnut Cream Cocoa 16oz
135
Chestnut Cream Cocoa 23oz
155
Chestnut Cream Uji Matcha 16oz
155
Chestnut Cream Uji Matcha 23oz
175

Cream Cheese

Cream Cheese Sea Salt Jasmine Green Tea 16oz
110
Cream Cheese Sea Salt Jasmine Green Tea 23oz
130
Cream Cheese Osamnthus Oolong Tea 16oz
120
Cream Cheese Osamnthus Oolong Tea 23oz
140
Cream Cheese Red Rose Tea 16oz
125
Cream Cheese Red Rose Tea 23oz
145
Cream Cheese Ruby Tea 16oz
130
Cream Cheese Ruby Tea 23oz
150
Cream Cheese Four Seasons Tea 16oz
130
Cream Cheese Four Seasons Tea 23oz
150
Cream Cheese White Peach Oolong Tea 16oz
135
Cream Cheese White Peach Oolong Tea 23oz
155
Cream Cheese Milk Tea 16oz
135
Cream Cheese Milk Tea 23oz
155
Cream Cheese Cocoa 16oz
135
Cream Cheese Cocoa 23oz
155
Cream Cheese Oreo Milk Tea 16oz
140
Cream Cheese Oreo Milk Tea 23oz
160
Cream Cheese Uji Matcha 16oz
150
Cream Cheese Uji Matcha 23oz
170

Tea

Brewed Lemon iced Red Tea 16oz
110
Brewed Lemon iced Red Tea 23oz
130
Kumquat Lemon Tea 16oz
120
Kumquat Lemon Tea 23oz
140
Cranberry Tea 16oz
120
Cranberry Tea 23oz
140

Milk Tea

Original Milk Tea 16oz
90
Original Milk Tea 23oz
110
Black Pearl Milk Tea 16oz
110
Black Pearl Milk Tea 23oz
130
Grass Jelly Milk Tea 16oz
110
Grass Jelly Milk Tea 23oz
130
Red Bean and Pudding Milk Tea 16oz
130
Red Bean and Pudding Milk Tea 23oz
150

Red Bean

Red Bean and Pudding Matcha 16oz
150
Red Bean and Pudding Matcha 23oz
170
Red Bean and Matcha Milk Shake 16oz
150
Red Bean and Matcha Milk Shake 23oz
170

Yakult

Yakult Green Tea 16oz
75
Yakult Green Tea 23oz
95
Mango Yakult 16oz
120
Mango Yakult 23oz
140
Lemon Yakult 16oz
120
Lemon Yakult 23oz
140

Coffee

Cappuccino Hot 16oz
140
Cappuccino Hot 23oz
160
Cappuccino Cold 16oz
150
Cappuccino Cold 23oz
170
Mocha Hot 16oz
155
Mocha Hot 23oz
175
Mocha Cold 16oz
165
Mocha Cold 23oz
185
White Mocha Hot 16oz
165
White Mocha Hot 23oz
185
White Mocha Cold 16oz
175
White Mocha Cold 23oz
195
Caramel Machiato 16oz
165
Caramel Machiato 23oz
185
Latte 16oz
140
Latte 23oz
160
Americano 16oz
130
Americano 23oz
150
Caramel Cold 16oz
175
Caramel Cold 23oz
195

Special Drink (Hot)

Kitten Milk Tea
130
Osamnthus Oolong Tea
160
Hot Mocha
165
Black Syrup with Tapioca Pearls
165
Ginger Milk Tea
195

Soda

Blue Curaco Soda
145
Cherry Blossom Soda
145
Green Apple Soda
145
Midsummer Soda
145
Lemon Fizz Soda
145
Over the Rainbow Soda
165

Add-Ons

Pudding
15
Red Bean
15
Black Pearl
20
Grass Jelly
20
White Pearl
30
Cheesecake Cream
30
Chestnut Cream
40
Espresso Shot
40
Cream Cheese
40
About Macao Imperial Tea
Macao Imperial Tea is a quick-serve franchise that proudly originated in Macau a province of china. Specializing in refreshing beverages like milk tea and fruit tea. Macao Imperial Tea highlights a mix of the rich Mancanese Culture with way as a personal touch. Macao Imperial Tea was established in Macao way back in 2012 by the Fredley Group of Companies. All of their tea leaves are sourced only in Macau to ensure the quality of their drinks. This is how they maintain the same taste on their menu wherever branch you brought their incredible product.
Fredley Group of companies was founded by Arvin Ong. One of the Philippines' most successful young entrepreneurs of his generation. The CEO graduated from Dela Salle University in 2010 with a degree in Mathematics specializing in business applications. He founded his own company after his parent's name in 2014. Macao Imperial Tea was chosen recently as a trusted brand of the Philippine Golden Awardee for Milk Tea Shop. Macao Imperial Tea is brewing with over 400 branches worldwide. They have branches in countries like Vietnam, China, Canada, the United States, Malaysia, Macau, and The Philippines.
Macao Imperial Tea was introduced to the Philippines in June 2017. Their first branch in the country was in Banawe Quezon City. After two and a half years they already have their 100th branch in the country located at Robinsons Place Manila.
If you want to try ice cream, check out the DQ Blizzard.
Macao Imperial Tea Menu Best Sellers
Though they have a lot of flavors to choose from Here are the Top 10 Best Sellers of Macao Imperial Tea that they can offer to help you choose just in case you're new to their menu.
Cheesecake and Pearl Milk Tea
Cream Cheese Oreo Milk Tea
Cream Cheese Cocoa
Black Pearl Milk Tea
Cream Cheese Uji Matcha
Chestnut Cream Uji Matcha
Red Bean and Matcha Milk Shake
Lemon Yakult
Kumquat Lemon Tea
Kitten Milk Tea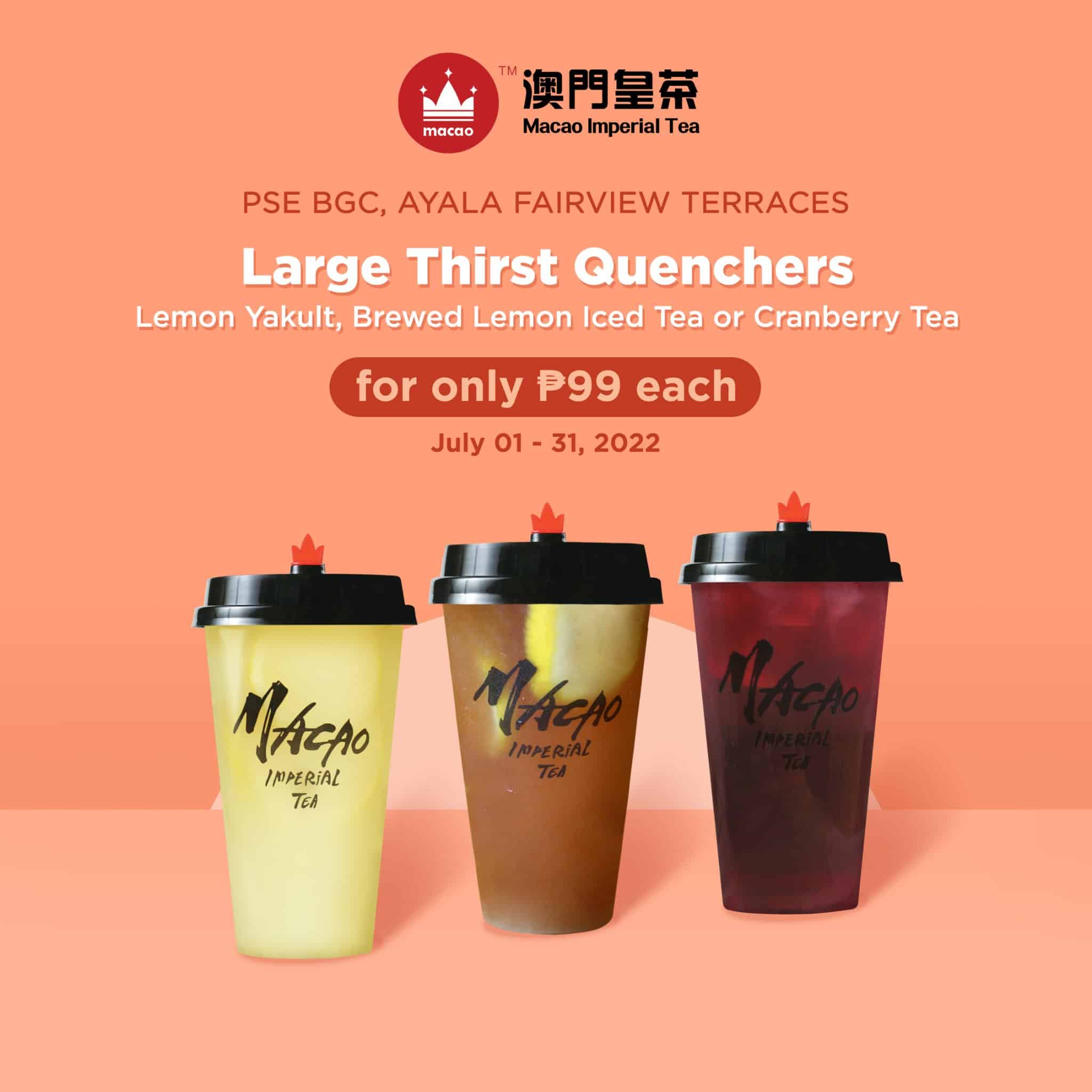 Macao Imperial Tea Special Drink Menu
Macao imperial tea has a special drink to offer to their valued customers here are the list of their special drink that you can choose from. (With glass tumbler)
For me – This one is one of the Macao Imperial Tea menu best-sellers among their special drink. Strawberry milk flavored drink placed in a black bear tumbler and served with ice.
For you – This one's flavor is caramel macchiato, and it's perfect, especially the ingredients that they used to create this. Placed in a white bear tumbler and served with chilling ice.
Macao Imperial Delivery
Special genuine and memorable this is what Macao Imperial Tea brings in each and every cup that you sip that is specially made for you. Getting your Macao Imperial Milk tea is now hassle-free if you don't have the time to go outside or you want to avoid the hassle of traffic. Thanks to their brilliant idea of having a delivery service you can now enjoy your milk tea by just going to their website at order.fredleygroup.com You can also order your favorite Macao Imperial Tea thru Food Panda, Grab Foods, and other third-party delivery services nationwide.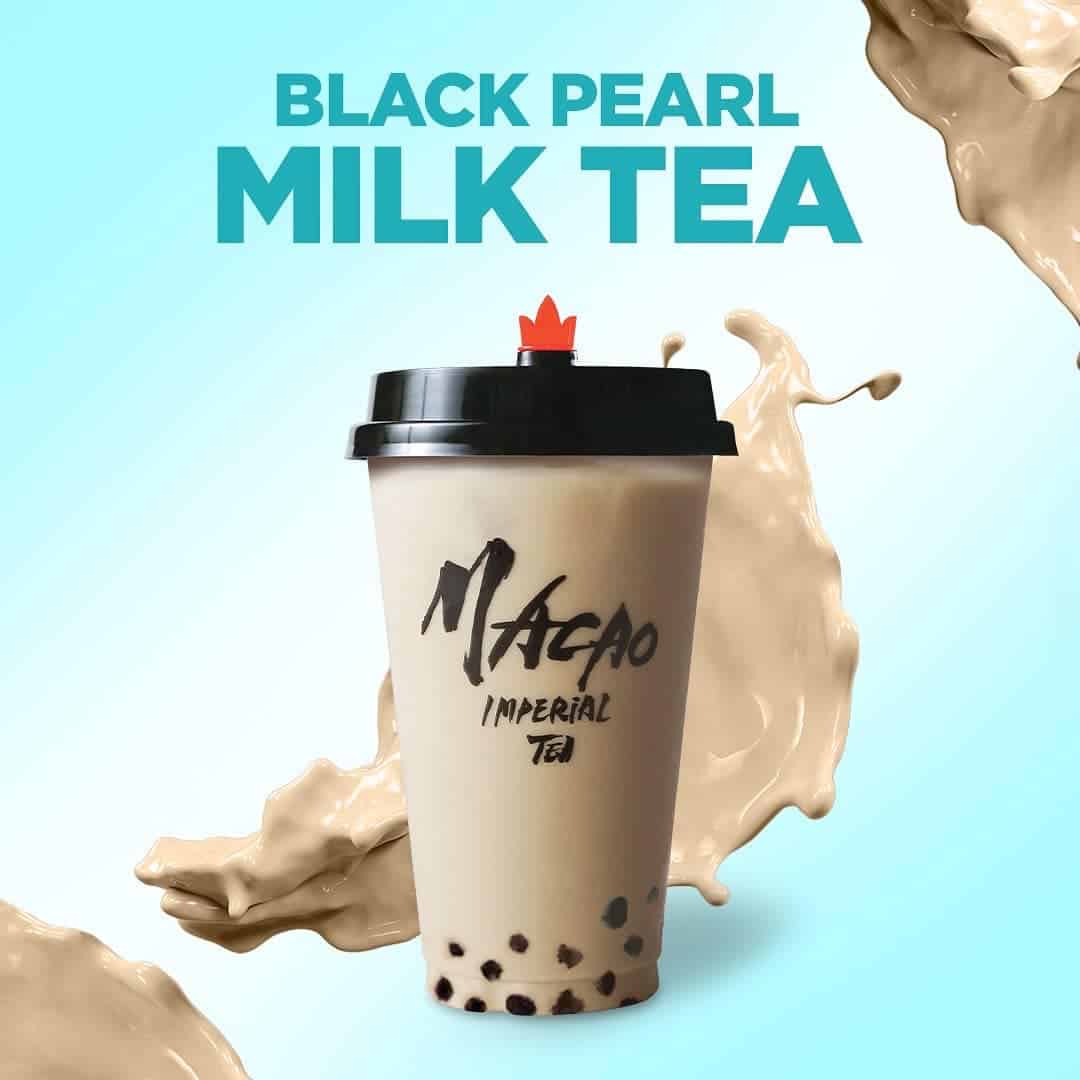 Get in Touch with Their Team
Fredley group of companies would love to hear from their consumers, if you wish to talk to them you can easily get in touch with them by simply sending your feedback and other concerns to [email protected]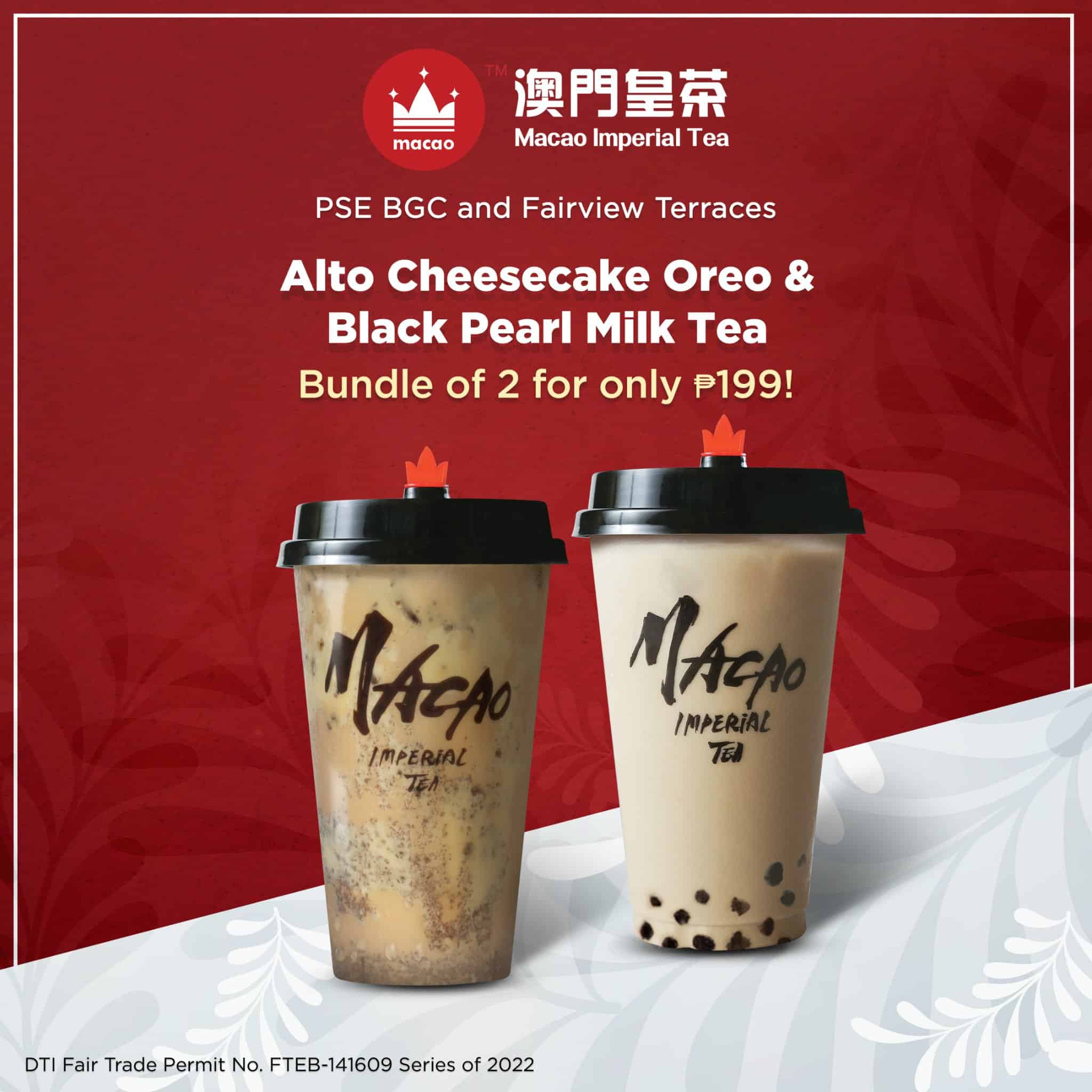 You can also go to their website at https://fredleygroup.com/macao-imperial-tea for your queries such as if you want to ask for a franchise of your own Macao Imperial Tea branch. Otherwise, if you want to order from them, you can simply browse https://order.fredleygroup.com.
You may follow them as well on social media to know more about their promotion and other events.
Facebook – https://facebook.com/MacaoImperialTeaPH/
Instagram – https://www.instagram.com/macaoimperialteaph/
Twitter – https://twitter.com/imperialmacao/
Conclusion
Macao Imperial Tea established a good reputation for their milk tea menu and other products because of quality, getting recognition from different parts of the country and abroad simply proves that their drinks are one of the best in the market, from their varieties of flavors you can easily pick your favorite on their menu, the accessibility to buy from them is hassle-free since you can order Macao Imperial Tea thru deliveries. Who would have thought that Arvin Ong the young entrepreneur and the CEO of Fredley Group of Companies would make this Milk Tea brand big on the market? You can always guarantee that when you buy Macao Imperial Tea you are having the best quality milk tea with every sip. I also noticed how affordable their Add-Ons are if you want extra pudding. This brand made it on top not by just the quality services that they provide but because they are continuously doing their very best to improve their product. Overall a must-try for milk tea lovers and for those who are willing to try a different taste experience.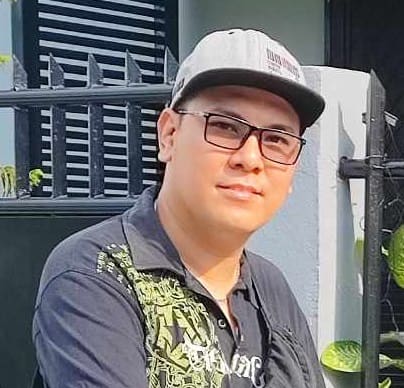 Hi! I'm Nivek Strife, the person who made MenuPH. I'm the one who added most of the popular menus you see on this website, and I really hope you enjoy them! Feel free to check them all out.
Growing up, I was surrounded by lots of tasty foods, like the classic Adobo and the sweet Leche Flan. That love for the many flavors of the Philippines is what got me excited about adding to MenuPH. When I learned how to make websites, I saw the need for a place to show off all the amazing Filipino dishes, and that's how MenuPH started.
MenuPH isn't just a website; it's like a fun journey into food. I've teamed up with famous chefs and found great places all over the Philippines to bring you a bunch of menus that show off the best of Filipino cuisine. Whether you're into the usual dishes or new twists, MenuPH is here to guide you through the rich world of Filipino flavors.
With MenuPH, my aim is to help local businesses, talk about good food choices, and make a group of friends who love food. No matter if you like fancy restaurants or street food, MenuPH has something for you. Come join me on this food adventure as we find great places, taste real flavors, and enjoy the unique food traditions that make the Philippines awesome.