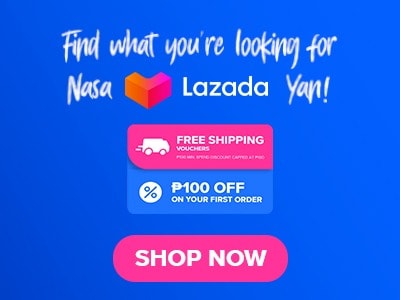 Hello buddy! Are you in a puzzled and jungled life lately? If so, then visit Congo Grille as they can serve ultimate meals that can bring you a natural feeling! You'll be enticed by the list of food that can be purchased only at Congo Grille! To give you a little background about the ambiance at Congo Grille; Congo Grille has this animalistic and nature-type interior and exterior that is indeed a head-turner. You can literally spot Congo Grille anywhere! Just look for a huge monkey with beer at hand then you're at the right place! Want to know what are enticing meals on the Congo Grille menu? Then continue reading buddy!
Menu Items
Price (PHP)

Appetizer

Chicharon Bulaklak
325
Chicken Wings
325
Crispy Dinakdakan
435
Crispy Kang Kong
185
Crunchy Calamares
305
Ensaladang Talong
215
Green Mango
140
Lumpiang Shanghai
245
Tokwa't Lechon Kawali
325

Beef

Balbacua De Cebu
405
Beef Kaldereta
435
Beef Kare Kare
545
Bistek Tagalong
305
Callos
325
Sizzling Shortplate
435

Chicken

Adobong Dilaw
270
Buttered Chicken
285
Chicken Afritada
305
Chicken Patis Wings
305
Congo Fried Chicken
435

Congo Bilao Fiesta

Set B - Good For 12 Pax
5495

Noodles

Canton Sotanghon Guisado
260
Pancit Canton Guisado
270

Pork

Bicol Express
295
Congo Sisig
295
Congo Sisig with Egg
310
Congo Tofu Ribs
350
Crispy Pata
950
Crispy Pork Kare Kare
545
Humba
380
Inihaw Na Liempo
360
Pork BBQ
185
Pork Binagoongan
385
Pork Slab Adobo
415
Salt & Pepper Spareribs
435

Rice

Adobo Rice
260
Binagoongan Rice
250
Garlic Fried Rice
55
Garlic Rice Platter
215
Pinakbet Rice
325
Plain Rice Platter
150
Steamed Rice
40

Royal Feast

Royal Feast Set A
2245
Royal Feast Set B
2685
Royal Feast Set D
3345

Seafood

Pepper Shrimp
435
Super Duper Bangus
655

Soup

Beef Nilaga
435
Monggo Guisado
215
Sinampalukang Manok
325
Sinigang na Baboy
385
Sinigang Na Bangus
430
Sinigang na Hipon
470

Tribal Feast

Tribal Feast Set A
600
Tribal Feast Set B
820
Tribal Feast Set C
1040
Tribal Feast Set D
1150
Tribal Feast Set E
1480

Vegetables

Ampalaya Con Carne
270
Chopsuey
270
Gising Gising
285
Laing
250
Pinakbet
215
Pinakbet with Lechon Kawali
325
Tortang Talong
305
About Congo Grille
Congo Grille, one of the greatest restaurants, established its firm in 1999. The man behind the success of Congo Grille is a graduate with a Master's in Business Administration, and the name would be Kenneth Sytin.
Kenneth Sytin and his brothers established Congo Grille which was visited by 13,000 customers per month, with the said number of customers, Congo Grille was entitled as "the fastest growing grill in town." In addition to this success, Congo Grille also hold the title of the "Sisig King" as they won the annual sisig competition which was held in Angeles, Pampanga.
The concept of Congo Grille is beyond what humans can imagine. Can you imagine a barbecue house with fully functional air-conditioned? An ape holding a beer in hand as their mascot? A meal without monosodium glutamate (msg)? Nothing right? Only Congo Grille serves us the best and one-of-a-kind experience that not all restaurants can provide!
So if you wish to taste the best seller and the fine servings at Congo Grille, then book your reservations now!
Congo Grille Menu Best Seller
My visitation at Congo Grille is at a different level from other restaurants that I have visited so far. Congo Grille's best-selling menu is literally mouthwatering and a delightful meal that anyone would probably love. If you wish to know the best-selling meal that I have tasted at Congo Grille, then below is your best guide!

Tribal Feast – Congo Grille is indeed the best place to celebrate together with your family! If you are with your family, then this Tribal Feast suits your occasion. There are various Filipino dishes that you can choose from, so grab the menu list now and order Tribal Feast!
Congo Fried Chicken – enjoy the crispy and juicy chicken joy that can be the savior at the platter of Congo Grille! This meal can only cost you 435 pesos in exchange for the happiness which you can receive in every bite of their crispy chicken!
Congo Sisig – I cannot agree anymore that they have the title of Sisig King! I personally enjoy the sisig cuts because their flavor can give you a thousand feelings. You can feel the fresh taste of onion, the juicy pork, and the flavorful sisig juice that can be paired with a bowl of rice.
Congo Grille BBQ
Will barbecue be left on the menu list of Congo Grille? Of course not! The word "Grille" in Congo Grille literally came from the word grill. And what food is best when grilled? A barbecue indeed! So if you like meat cooked under a charcoal fire, then Congo barbecue is your best partner.
If you like to have a Congo Barbecue meal then you can just literally buy it over the counter. This single barbecue will only cost you 185 pesos! How cheap right? So what are you waiting for? Go on and taste the best barbecue that Congo Grille can offer!
Congo Grille Beef Menu
Fresh from the farm, feed with pure organic grass; that is the main reason why Congo Grille beef is in the ultimate realm! The beef crafted from cattle meat is the best meat that every company aimed to achieve. However, in the case of Congo Grille, they've already harbored this secret ingredient.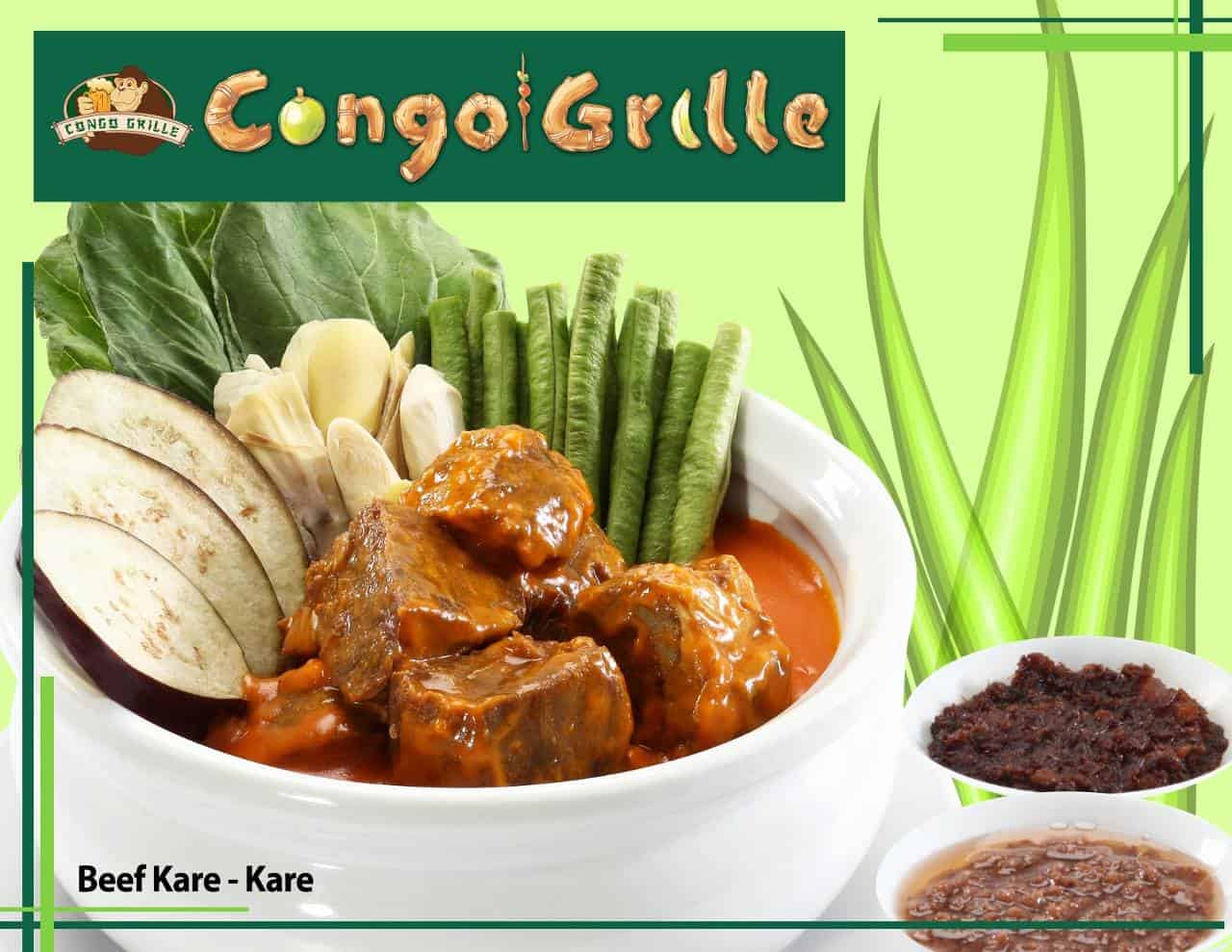 As Congo Grille develop its menu, they've witnessed the power that beef can emit. So without further ado, below is a list of beef menus that you can certainly enjoy at Congo Grille. 
| | |
| --- | --- |
| Beef Menu | Price |
| Balbacua De Cebu | 405 |
| Beef Kaldereta | 435 |
| Beef Kare Kare | 545 |
| Bistek Tagalog | 305 |
| Callos | 325 |
| Sizzling Shortplate | 435 |
Congo Grille Menu Delivery
In the Philippines, food panda and grab food are one of the top food delivery apps that Filipinos are used to deliver food. So as per Congo Grille, you can enjoy their best menu at the convenience of your own fine dining, so if you love to stay at home and have a takeout instead, then you must go online and order your personal meal now!
There are instances that grab food and food panda may require you to access some fields related to your ordered purchase. Some fields include the address of Congo Grille, their phone numbers, and such. So to give you aid in looking for this information, I'll give you a list of the addresses, the business hours, and other contact details and opening hours that you can use.
Social Media Pages
If you want to follow them to get the latest news about the Congo Grille menu, prices, and promo, we highly recommend that you start following them. This way, you can't miss any important news they have. They might also post some promos that you might want to get so it's better to follow them. Below, you can find the list of their official social media pages:
Facebook: https://facebook.com/congogrille/
Instagram: https://www.instagram.com/congogrilleph/
Twitter: https://twitter.com/congogrille1/
Congo Grille: SM Mall of Asia
| | |
| --- | --- |
| Address | Ground floor, South wing, SM Mall of Asia Pasay City, Metro Manila, Philippines |
| Telephone Number | (02) 750-9312 |
| Opening Hours | 9 am to 9 pm |
Congo Grille: Alabang
| | |
| --- | --- |
| Address | West Gate Center Filinvest Corporate City, Alabang Muntinlupa City, Metro Manila, Philippines |
| Telephone Number | (02) 771-0085 |
| Opening Hours | 8 am to 9 pm |
Congo Grille: Makati
| | |
| --- | --- |
| Address | 802 Pasay Rd. cor. Amorsolo St. Makati City, Metro Manila, Philippines |
| Telephone Number | (02) 750-9312 |
| Opening Hours | 7 am to 9 pm |
Congo Grille: Pasig
| | |
| --- | --- |
| Address | El Pueblo Real de Manila, Julia Vargas cor. ADB Ave. Pasig City, Metro Manila, Philippines |
| Telephone Number | (02) 925-3896 |
| Opening Hours | 9 am to 9 pm |
Congo Grille: Quezon
| | |
| --- | --- |
| Address | UG/F SM City Fairview Annex, Quirino Ave. cor. Regalado St., Greater Lagro Quezon City, Metro Manila, Philippines |
| Telephone Number | (02) 930-8874 |
| Opening Hours | 9 am to 9 pm |
Congo Grille: Quezon (Albano)
| | |
| --- | --- |
| Address | 40 Sct. Albano Quezon City, Metro Manila, Philippines |
| Telephone Number | (02) 925-3896 |
| Opening Hours | 9 am to 9 pm |
Conclusion
To sum up this review, I can clearly say that Congo Grille is indeed at a different level. This restaurant has that diverse meal that everyone would love to taste. I believe Congo Grille is ready to take aboard and land in different parts of the world to serve a global meal that can cure global hunger.
Congo Grille menu and best-sellers are literally my best meal, they have cheap prices but they can give you the satisfaction that you aim to achieve. So if you would like to taste the sets of meals that Congo Grille offers, then you should pay a visit to them personally and enjoy your happy moments!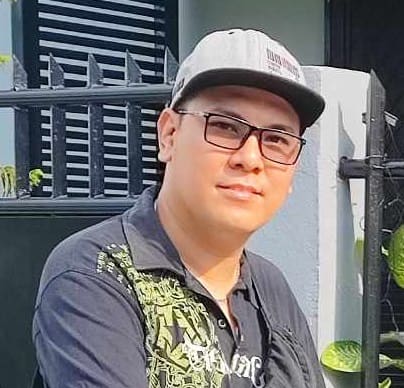 Hi! I'm Nivek Strife, the person who made MenuPH. I'm the one who added most of the popular menus you see on this website, and I really hope you enjoy them! Feel free to check them all out.
Growing up, I was surrounded by lots of tasty foods, like the classic Adobo and the sweet Leche Flan. That love for the many flavors of the Philippines is what got me excited about adding to MenuPH. When I learned how to make websites, I saw the need for a place to show off all the amazing Filipino dishes, and that's how MenuPH started.
MenuPH isn't just a website; it's like a fun journey into food. I've teamed up with famous chefs and found great places all over the Philippines to bring you a bunch of menus that show off the best of Filipino cuisine. Whether you're into the usual dishes or new twists, MenuPH is here to guide you through the rich world of Filipino flavors.
With MenuPH, my aim is to help local businesses, talk about good food choices, and make a group of friends who love food. No matter if you like fancy restaurants or street food, MenuPH has something for you. Come join me on this food adventure as we find great places, taste real flavors, and enjoy the unique food traditions that make the Philippines awesome.