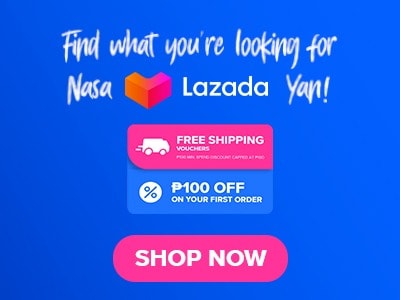 The dishes that are part of The Shrimp Shack menu prioritize quality, and every meal is made to order. Every day, The Shrimp Shack produces every dish from scratch so that the hardworking guests who enter their doors can have a seat, unwind, and simply enjoy a nice meal in a pleasant setting with good people who are ready and happy to be of service. The Shrimp Shack takes great pride not only in the quality and taste of their food but also in the way they serve its guests.
Below, you'll find the updated list of The Shrimp Shack menu prices.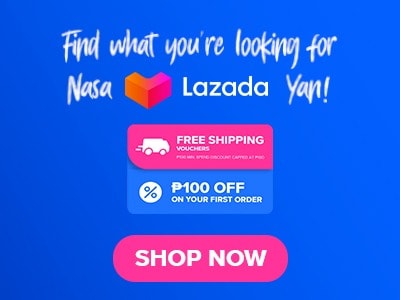 Menu Items
Price (PHP)

Starters

Shrimp Heads
94
Shrimp Popcorn
226

Soups

Shrimp Bisque
105
Chicken Macaroni Soup
94

Salads

Caesar Salad with Shrimp
248
Hawaiian Chicken Salad
182
Cabbage Salad
50
Macaroni Salad
61

Specialties

Garlic Shrimp Scampi
242
Chili Garlic Scampi
240
Sriracha Garlic Shrimp Scampi
253
Surf and Turf
396
Seafood Bowl
231
US Angus Burger Steak
292
US Angus Beef BBQ
270
Angus Beef Belly potrast
325
Soy Glazed Chicken BBQ
193
Chicken Katsu
215
Sinigang na Hipon
295

Pasta

Macaroni and Cheese
204
Shrimp Scampi Al Fredo
237
Shrimp Scampi Spaghetti
275
Seafood Marinara
292

Sides

Season Fries
83
Plain Rice
44
Garlic Rice
50
About The Shrimp Shack
The Shrimp Shack began many years ago with a simple goal; to bring together the love of excellent, freshly served dishes with a desire to give back to the local community and provide regular people with a relaxed, casual dining experience. The Shrimp Shack feels that the food that they serve and their staff should both be great because they are both equally vital to their success. They aim to provide every customer with the best products and services in town because they are a locally owned business.
The Shrimp Shack Menu Best Seller
These are the dishes that customers mostly order whenever they visit The Shrimp Shack, not just those who visit the store but also those who place home delivery orders.
Sriracha Garlic Shrimp – Shrimp, raw garlic, honey, spicy sriracha sauce, and a few other simple ingredients are all that is required for this quick and delectable shrimp meal It tastes better than takeout and cooks in less time. The glaze from The Shrimp Shack menu will have you licking your fingers because it's somewhat sweet, moderately spicy, and tasty.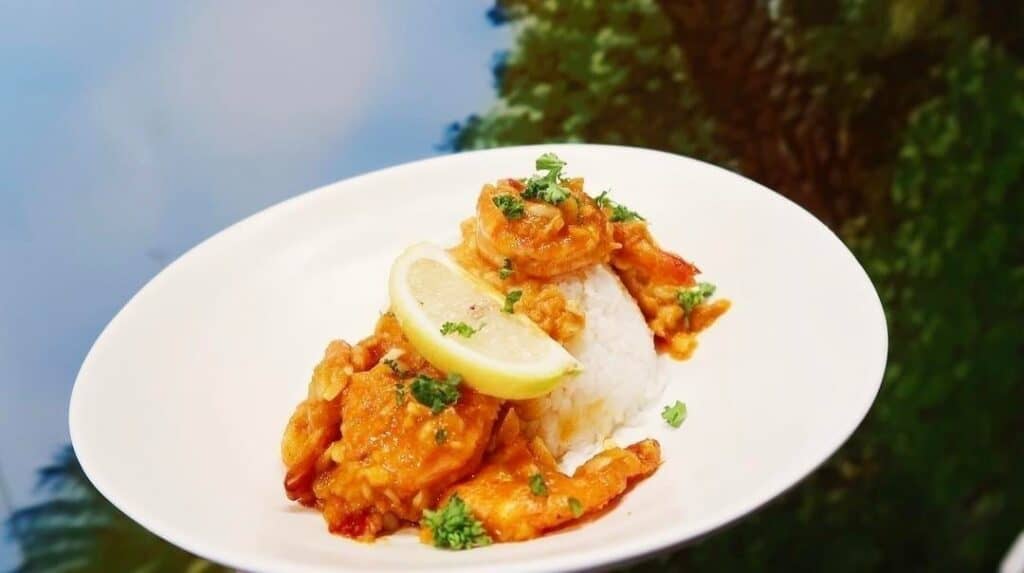 Soy Glazed Chicken BBQ – Everyone's favorite dish from The Shrimp Shack is this Soy Glazed Chicken BBQ, which is marinated in boneless chicken thighs and breasts. Its tendrils impart flavor as expected of a marinade and give the meat a nice lacquered sheen. But there's more! Additionally, The Shrimp Shack also has glossy honey to make this dish more juicy and tender!
Surf and Turf – Surf and Turf, sometimes known as surf 'n' turn, is a dish that combines red meat and seafood. Lobster, prawns, shrimp, or scallops are the typical seafood ingredients that are grilled, steamed, breaded, or fried. Although The Shrimp Shack uses various types of meat, the most popular one is beef steak.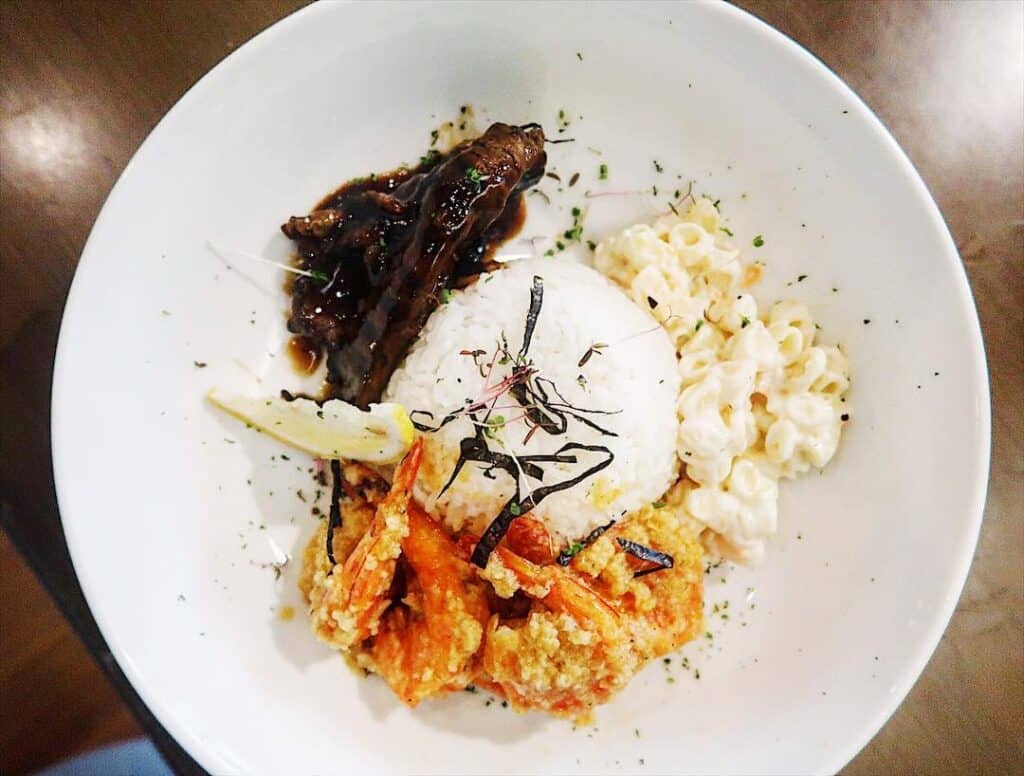 The Shrimp Shack Specialties Menu
This menu is composed of dishes that are the face of The Shrimp Shack's franchise. The dishes that are part of this menu separate themselves from ordinary dishes in terms of quality, taste, and price.
Garlic Shrimp Scampi – You can enjoy The Shrimp Shack's Garlic Shrimp Scampi for supper with your preferred pasta, as an appetizer, or as a light meal. To make this dish low on carbs, they serve it over zucchini noodles or steamed cauliflower! Regardless, this dish tastes fantastic and is much better than other scampi at other renowned places.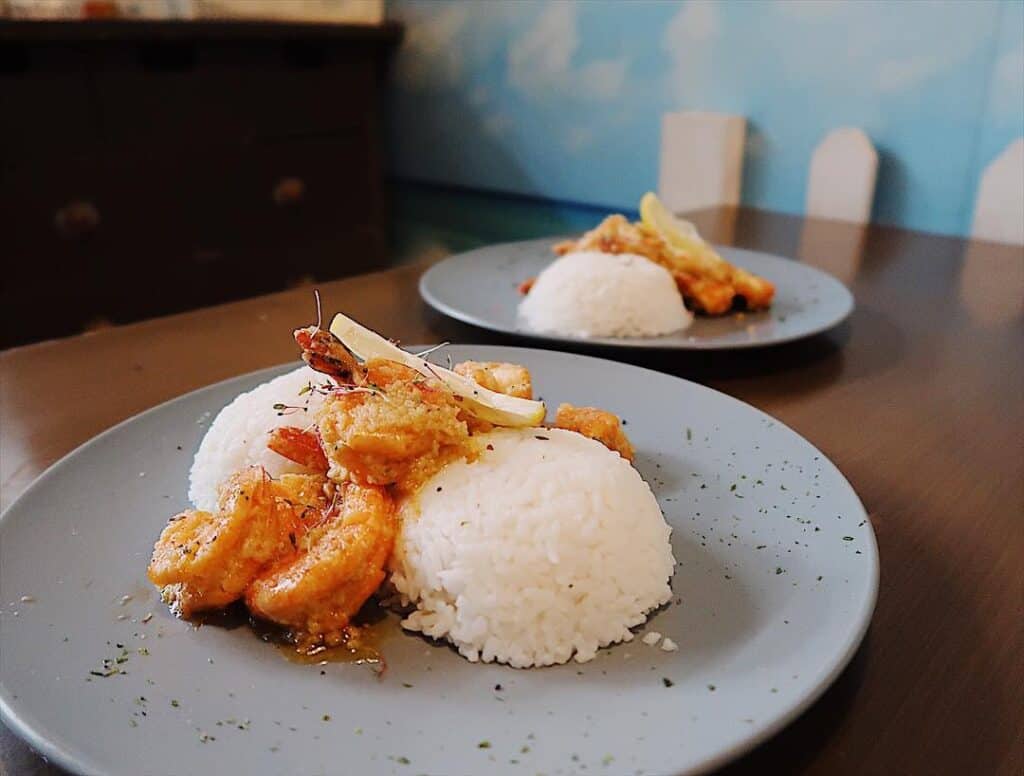 US Angus Beef BBQ – The flavor and juiciness of this meat can be traced back to Angus beef. From searing on a hot grill to flipping and resting, the meat is the perfect cut to be used for beef cuts, burgers, and BBQs. In this particular dish, The Shrimp Shack exposes the beef to intense heat, which sears the outside and produces a browned, delicious crust.
Chicken Katsu – Tonkatsu sauce and white rice are a perfect pair for this dish. tenderization process, the interior is soft, and it blends perfectly with its special sweet and tangy sauce. Tonkatsu can also be made with pork cutlets instead of chicken by using the recipe for this Japanese-style fried chicken.
Starters
The Shrimp Shack offers a lot of starters or appetizers menu for their diners, from shrimp heads to shrimp popcorn. Their starters are very appetizing and make you crave their main course more and more. These dishes are ordered best when you are waiting for your main entree to arrive. Not only are they cheap, but they are also tasty and prepare your palate for the next course.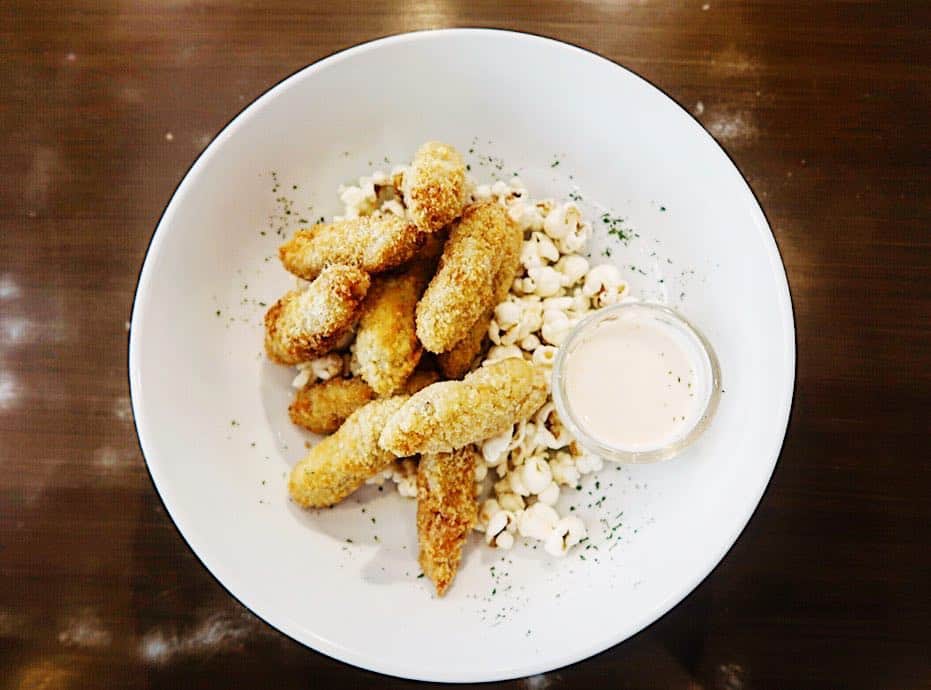 Soups
The soups on this menu, which are shrimp bisque and chicken macaroni soup, will warm and fill the diners up. These dishes all come with a hearty broth and delicious soups that will complete your The Shrimp Shack experience.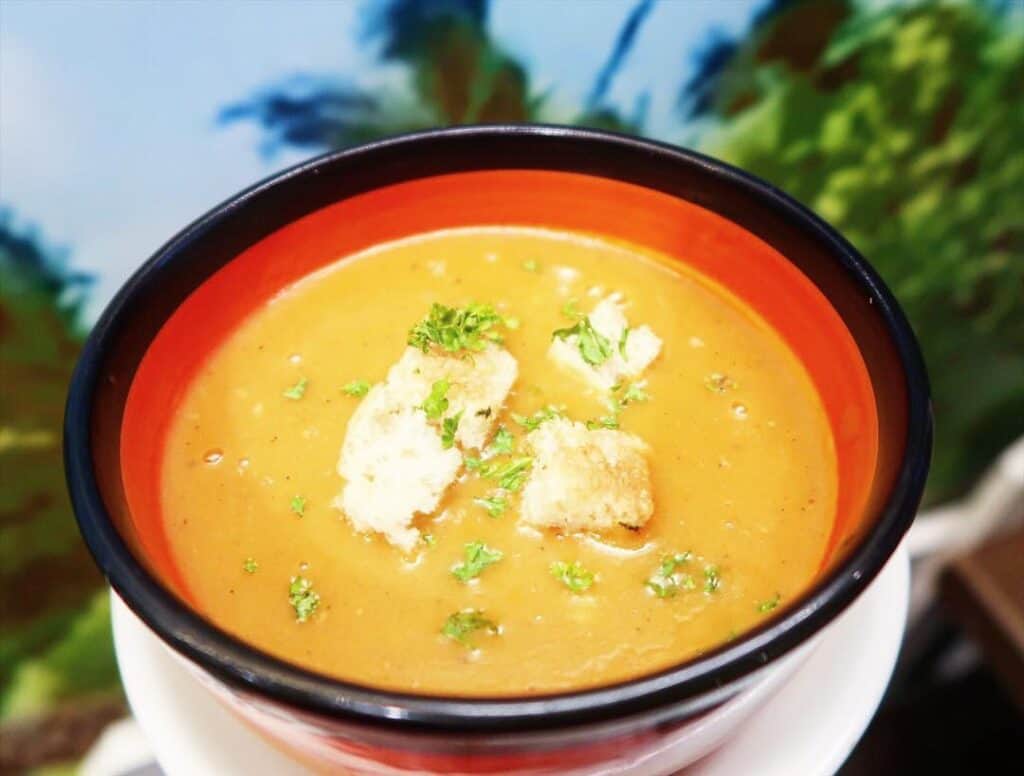 Salads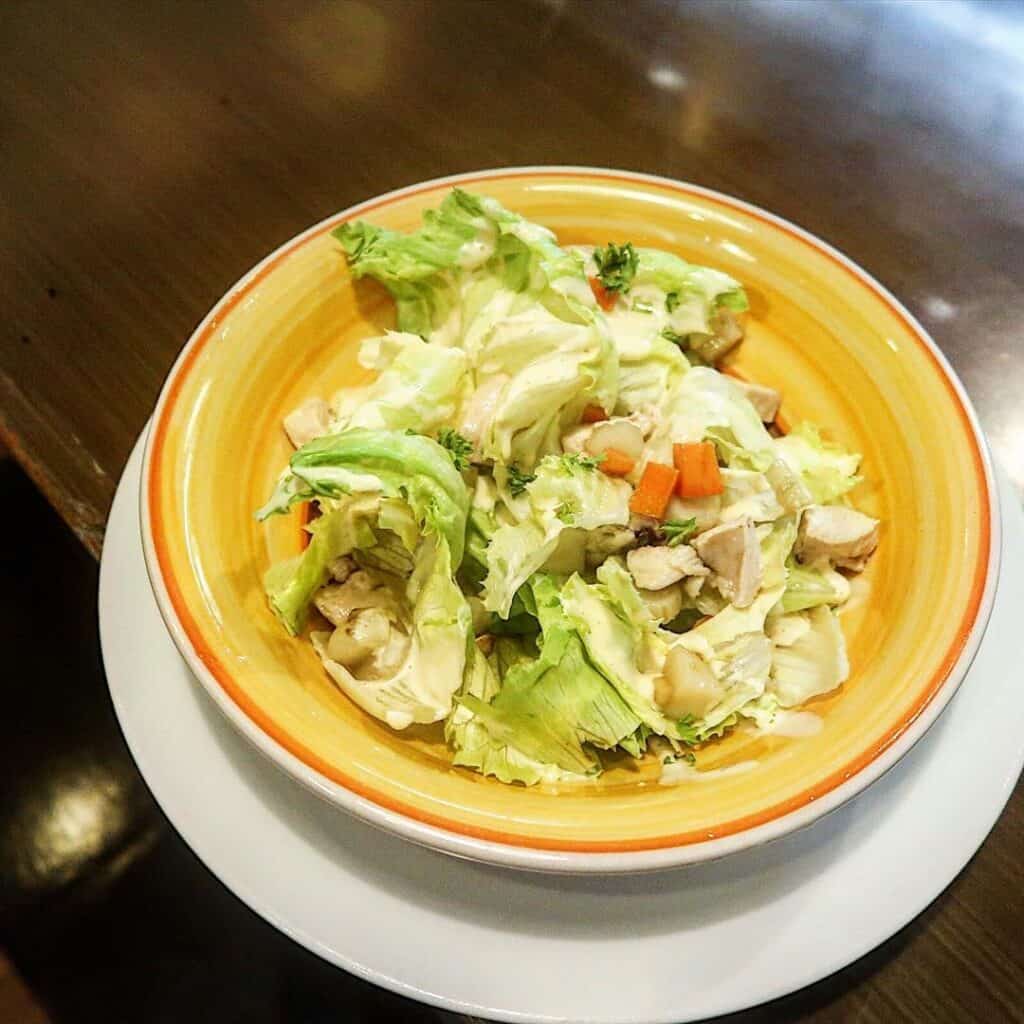 The Shrimp Shack has a number of salad varieties menu, from Caesar salad to Hawaiian salad. These are cold or warm dishes that use raw greens and are often combined with other vegetables and toppings, then served with a special dressing. They also serve another type of salad that doesn't contain greens but instead contains small pieces of food mixed with a dressing, macaroni salad.
Pasta
Aside from Macaroni and Cheese, the other pasta that The Shrimp Shack offers are seafood pasta that mainly uses shrimp as its main ingredient. For a variety of reasons, pasta is a great companion to seafood. Thick spaghetti pairs particularly well with a hot tomato sauce filled with shrimp, clams, or mussels.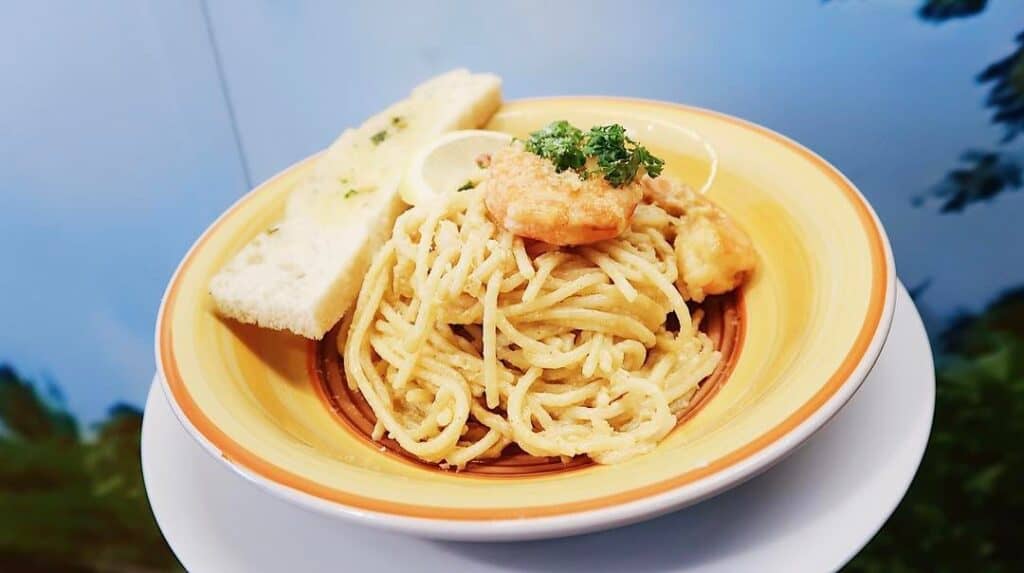 The Shrimp Shack Menu Delivery
The Shrimp Shack's dishes are now available on the GrabFood and FoodPanda applications. Regular customers can now experience a luau in their own homes without having to go outside. With a few clicks on your mobile device, you can enjoy the delicious dishes that The Shrimp Shack offers.
Social Media Pages
For more information about The Shrimp Shack's menu delivery and latest food menu, you can visit their official social media pages and send them a message, whose link is provided below. Just click the link to be redirected.
Facebook: https://www.facebook.com/theshrimpshack.ph/
Instagram: https://www.instagram.com/theshrimpshack/
Conclusion
The Shrimp Shack menu consists of delectable dishes that, thanks to their reasonable prices and generous servings, are well worth the money that you will be spending. This restaurant is great for grabbing a quick bite because the staff is swift and the food is quickly served. It has the perfect balance of great-tasting food, a nice place, and accommodating staff!