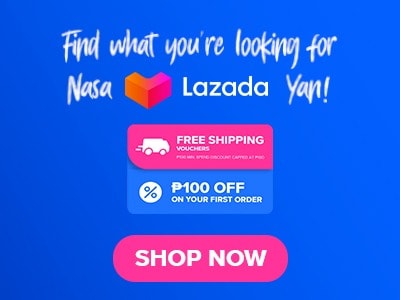 Prepare to transport yourself through the heart of Korean flavors. Today we are going to talk about Eataewon, a restaurant that takes great pride in its authentic Korean cuisine that allows you to enjoy the immersive dining experience they offer in their restaurant. This restaurant is inspired by famous Korean Dramas that are also creatively attached to their menu collections. Come on and join me in the hype of the Korean craze and the love for Korean Dramas here on their menu.
Below, you'll find the updated list of Eataewon menu prices.
Menu Items
Price (PHP)

Vagasoup

Ramyun
199
Legend of the Kimchi-Sundubu Jjigae
349
Romance of the Eumok Guk
249

The Snacks Odyssey

K-Chicken Wings (6pcs)
249
Bulgogi Burrito
249
Samgyupsal Burrito
249
K-Chicken Burrito
249

KLOY (Kimbap Landing on You)

You Are My Bulgogi (8pcs)
199
The Great Samgyup Show (8pcs)
199
Chickendom (8pcs)
199
Cheese Over Kimbap (8pcs)
199
Legend Of The Deep Orange Claw (8pcs)
199
Sky Kimbap (Choice of any 2 Kimbaps, 16pcs)
399
Three Muskimbaps (Choice of any 3 Kimbaps, 24pcs)
599

Toppings Over Rice

Galbi Jim Rice Toppings
199
Samgyup Rice Toppings
199
K-Chicken Rice Toppings
199
Korean Beef Rice Toppings
199
Spam Fried Rice
199
Bulgogi Rice Toppings
199
Soy Chicken Wings Rice Toppings
199
Sweet & Spicy Rice Wings Toppings
199
Honey Mustard Wings Rice Toppings
199

Descendants of the Noodles

Tteokbokki Was Pretty
249
My Japchae From The Stars
249
The World of Jjajang (Jjajangmyeon)
299

Party Trays

My Sushi Bake Girl (Good for 3-4)
649
Samgyup
800
Oh My K-Chicken
800
K-Chicken Wings (24pcs)
999
Bulgogi Chronicles
1000
Everybody Say Kimchi
1,000
Kimbap Playlist (Good for 10-15 pax)
1199
The Last Galbi
1200

Short Orders & Frozen

Jinro Chamisul Soju
149
Designated Samgyup (Frozen Samgyupsal)
349
Oh My K-Chicken (Frozen K-Chicken)
349
The Last Galbi (Frozen Galbi Jim)
449
Bulgogi Chronicles (Frozen Bulgogi)
449
Authentic Kimchi (990 grams)
449
About Eataewon
Eataewon boasts a wide range of Korean cuisines that are blazing in Korean flavors. From their comforting Vagasoup which is a collection of soup-based meals such as Stew and noodles to their Kimbap Landing on You collection highlights a variety of plates and bowls featuring bulgogi, samgyup, kimbap, and many more. This restaurant has indeed allocated so much time and effort in curating its menu to fully align with its Korean Drama Theme.
Eataewon Menu Best Sellers
Let us take that Korean craze to the next level by making the best of your first Eataewon experience on top. Savor these brimming-in flavors and best-selling dishes that you will definitely love.
Cheese Over Kimbap – Strying with this famous Cheesy Kimbap! It is a delightful twist on the traditional kimbap giving you a roll filled with kimchi-infused rice creamy cheesy corn sauce and a final touch of egg.
Tteokbokki Was Pretty – Make some way because this beloved Tteokbokki is here to boast its fiery red sauce with fish cakes, topping of eggs, and chewy rice cakes.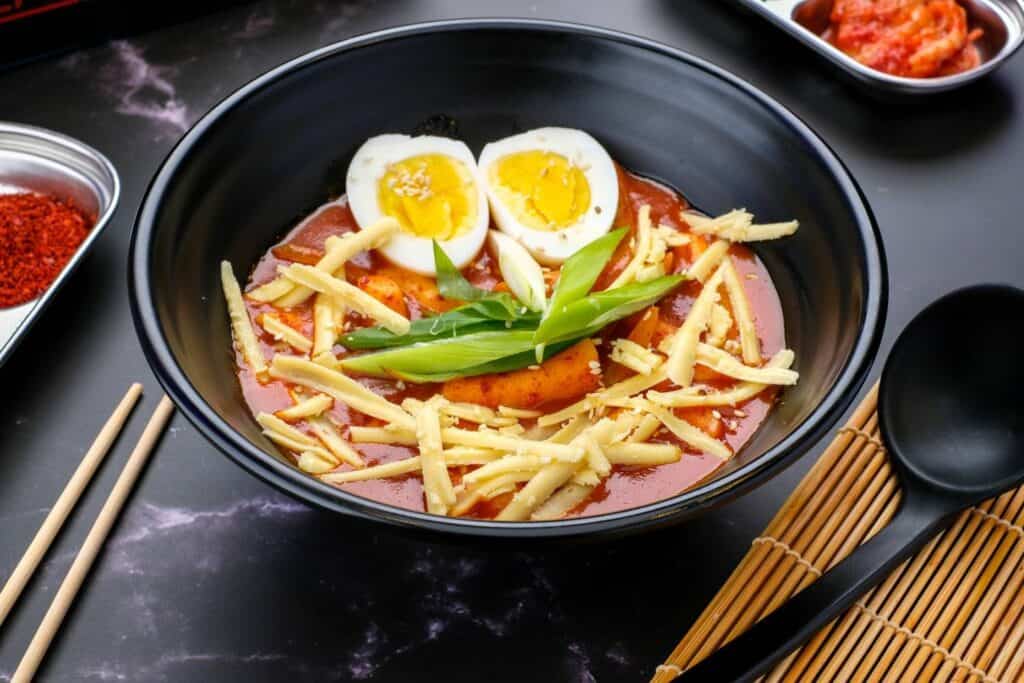 Chickendom – This all starts with Chickendom allows you to dive into the three pieces of Fried chicken kimbap that are delicately coated with BBQ sauce and wrapped with a mix of vegetables and eggs.
My Japchae From The Stars – Next on our list is this Japchae from the stars. It highlights the classic Japchae which is a stir-fried glass noodle that is served in an array of colorful veggies highlighting its savory profile.
The World of Jjajang – Never miss the chance to take your Jjajangmyeon experience to the next level with these fresh noodles that are coated with black bean sauce and accompanied by meats and mixed vegetables.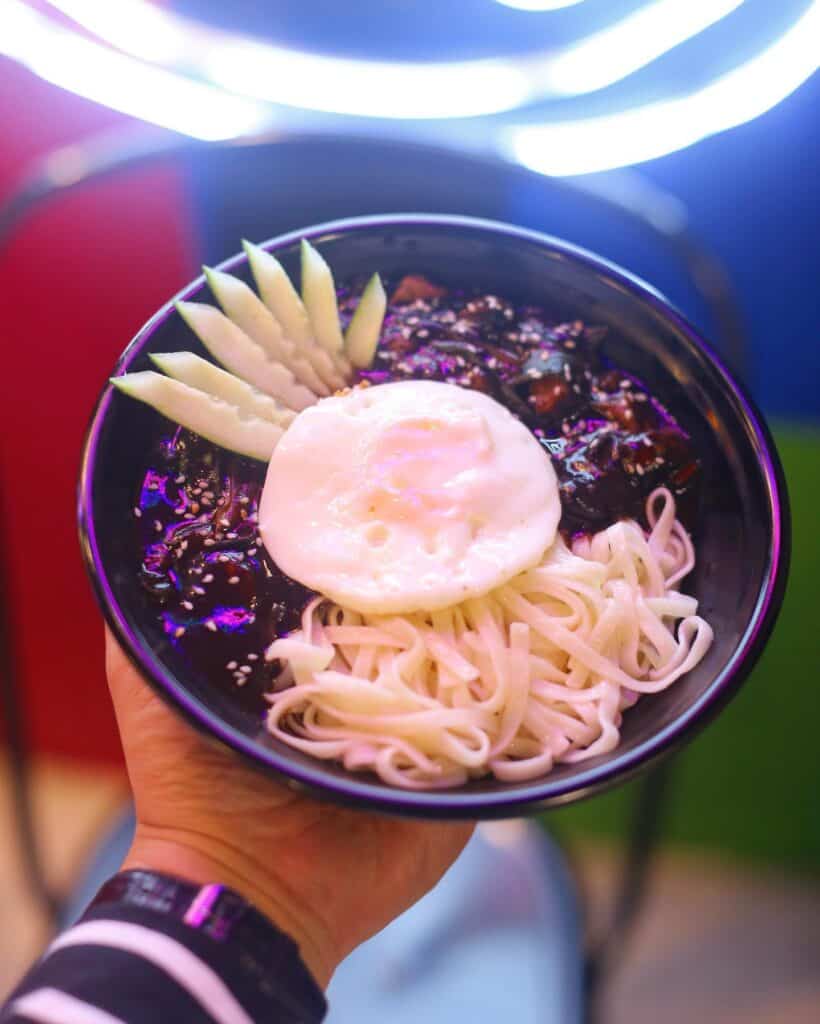 The Snacks Odyssey
An enticing snack is indeed the way to go to make your dining experience extra special. That is why I made this recommended list of menu options from the snack collection of Eataewon.
It's Okay Not To Be K-Chicken – Crispy, smokey, and savory is what this K-Chicken Burrito is all about. It features a crispy fried chicken that is marinated in Korean spices and smothered in barbeque sauce. It is then mixed with veggies, seasoned rice, a slice of egg, and the final wrap of tortilla.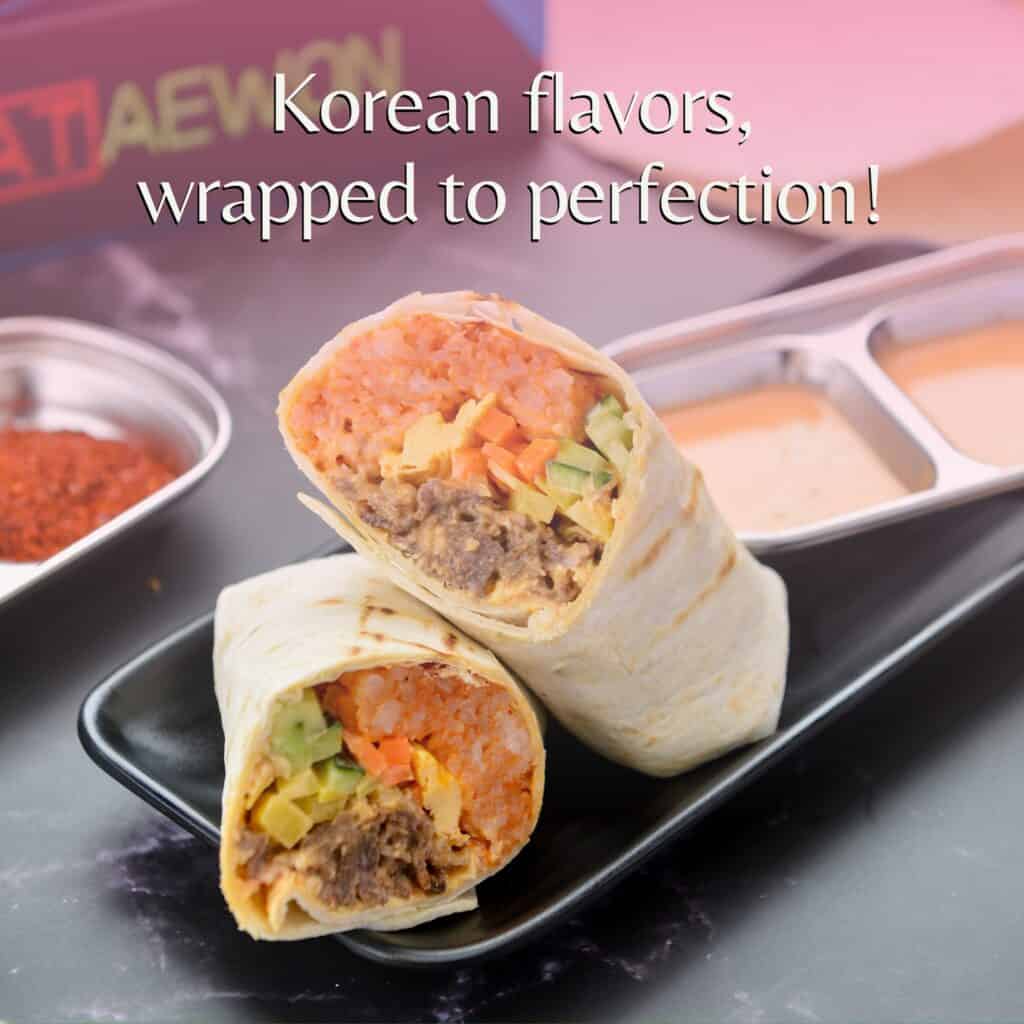 Bulgoblin – This fusion of Korean and Mexican dishes is another thing to never miss here at Eataewon. It features a burrito that boasts marinated bulgogi beef and the finest crisp of vegetables that are all wrapped on a delightful tortilla.
Mr. Sunshineyup – You definitely need to try this Samgyupsal burrito that highlights a marinated samgyupsal pork with a medley of vegetables and seasoned rice. It has kimchi and an egg that is wrapped in a tortilla.
K-Chicken Wings – This mouthwatering chicken wing is another must-try in this collection. It allows you to enjoy three choices of chicken which is Honey mustard, sweet and spicy flavors, and Soy Garlic which has the right amount of spice and heat.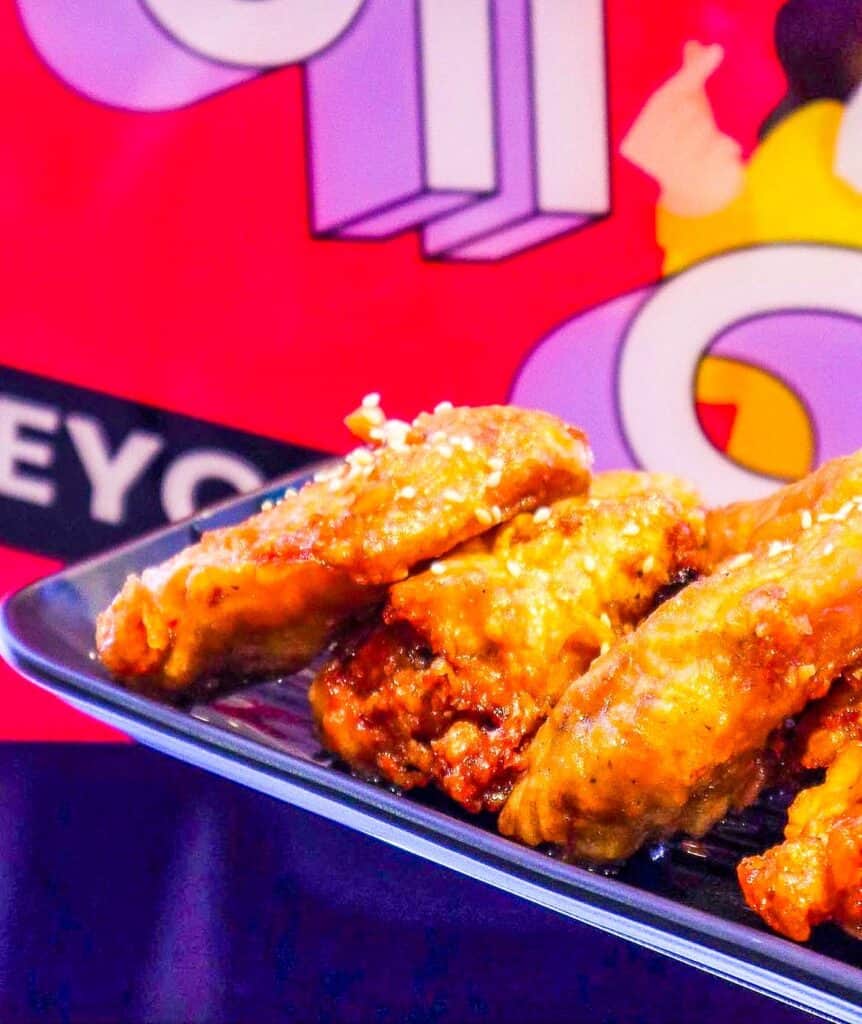 KLOY (Kimbap Landing on You)
A crashing in goodness and flavor is everything about this collection. It features a variety of kimbap with a bold innovation to take it to new soaring heights.
You Are My Bulgogi (Bulgogi Kimbap) – This Eataewon kimbap menu is filled with marinated bulgogi beef, a medley of vegetables, and egg, that provides you with a harmonious combination of flavors that's both fulfilling and appetizing.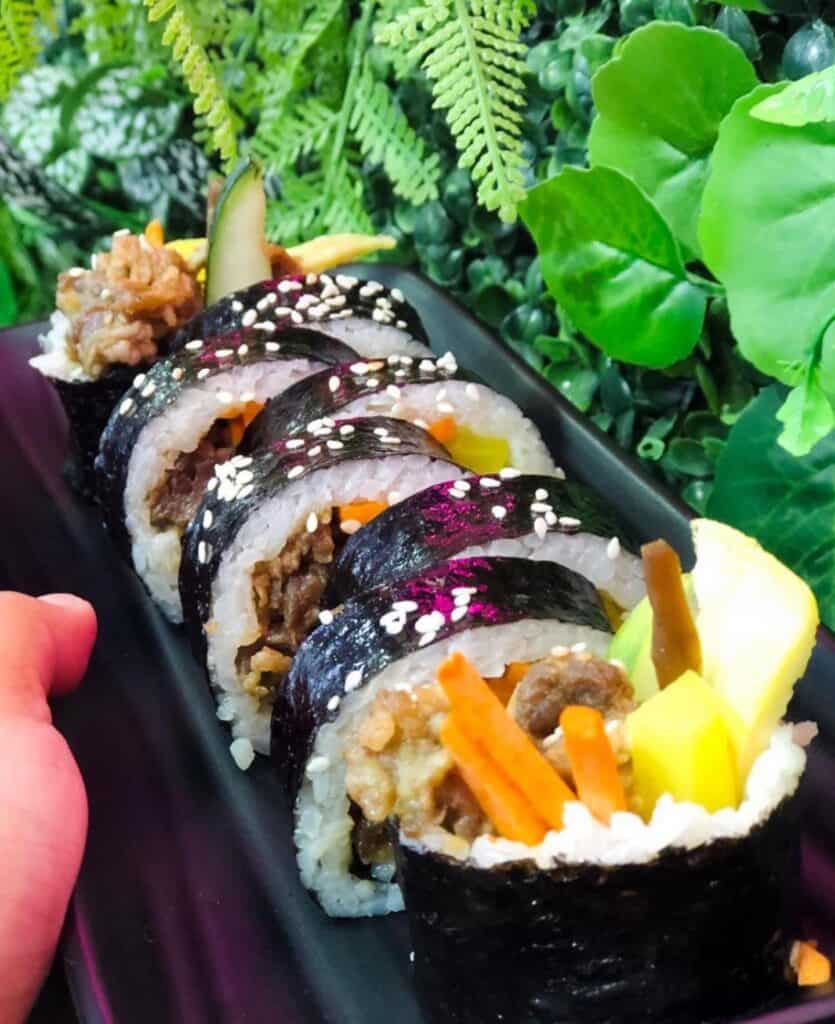 Sky Kimbap – This option allows you to choose any two kimbap from a delightful selection of 16 pieces. It allows you to immerse in a variety of flavors and ingredients that will surely leave a mark.
The Great Samgyup Show (Samgyup Kimbap) – Time for a great show here in this option filled with Samgyupsal, iconic kimchi, a medley of vegetables, and eggs that delightfully come together in this kimbap.
Legend Of The Deep Orange Claw (Crab Kimbap) – This kimbap is stuffed with tasty crab meat, juicy spam, mixed vegetables, and perfectly cooked egg, delivering a unique and comforting combination of taste and textures.
Eataewon Menu Delivery
Eataewon is another way to have fun at dining. However, if you don't have the energy to go out or the luxury of time to get this delightful array of cuisines at the restaurant, you can have them delivered right at your door. You can now order through the FoodPanda delivery service and GrabFood for an extra exciting experience of hassle and smooth delivery transactions that will be delivered right to your doorstep. Never miss the chance to check for the voucher and code to make an extra great deal at eating!
Connect with Eataewon Online
By following Eataewon on social media, you'll be the first to know about new menu items, special promotions, and upcoming events. You'll also be able to see what other customers are saying about the restaurant and get inspired by their photos and videos.
Facebook: https://www.facebook.com/eataewon.manila
Instagram: https://www.instagram.com/eataewon
FAQs
What type of cuisine does Eataewon offer?
Eataewon offers a delightful assortment of Korean cuisine with a fun twist of Mexican touch in it. They offer a variety of traditional Korean cuisine with a burrito on it and menu collections that are curated with Korean drama concepts.
What is Eataewon known for?
Eataewon is famous for its iconic menu collection of The Snacks Odyssey and KLOY which is a Kimbap collection that will surely leave a mark in every bite.
What are the operating hours of Eataewon?
Here is the updated operating hours of Eataewon:
Monday to Friday: 11:00 AM – 9:00 PM
Saturday and Sunday: 10:00 AM – 10:00 PM
Where is Eataewon located in the Philippines?
Eataewon allows you to immerse in the joyful flavors of Korea and if you are planning to visit you can visit them at Doña Julia Vargas Ave cor EDSA, SM Megamall, Wack-Wack, Mandaluyong, Metro Manila
How can I contact Eataewon's staff?
you can reach them out through SMS or Call with the contact number provided below.
Contact Number: (0915) 241-1585
Conclusion
When it comes to an extraordinary experience, Eataewon is indeed a perfect destination and a haven for every Korean food enthusiast. I love that they took a lot of time and effort to create well-established menu options with a fun twist of iconic Korean dramas. Every plate brings a delightful mood from their classic dishes like their jjajangmyeon to innovative creations like the Cheesy Kimbap. Another thing to mention is their creativity for new experiences that will only be encountered exclusively at Eataewon. I am referring to their Snacks Odyssey which is a collection filled with a bold fusion of flavors such as their Bulgoblin and Mr. Sunshineyup. It was a delightful experience indeed and the authenticity of flavors is never compromised. It won't definitely be my last visit and I am looking forward to more dining experiences with Eataewon.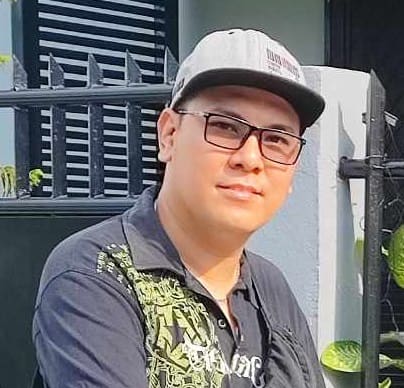 Hi! I'm Nivek Strife, the person who made MenuPH. I'm the one who added most of the popular menus you see on this website, and I really hope you enjoy them! Feel free to check them all out.
Growing up, I was surrounded by lots of tasty foods, like the classic Adobo and the sweet Leche Flan. That love for the many flavors of the Philippines is what got me excited about adding to MenuPH. When I learned how to make websites, I saw the need for a place to show off all the amazing Filipino dishes, and that's how MenuPH started.
MenuPH isn't just a website; it's like a fun journey into food. I've teamed up with famous chefs and found great places all over the Philippines to bring you a bunch of menus that show off the best of Filipino cuisine. Whether you're into the usual dishes or new twists, MenuPH is here to guide you through the rich world of Filipino flavors.
With MenuPH, my aim is to help local businesses, talk about good food choices, and make a group of friends who love food. No matter if you like fancy restaurants or street food, MenuPH has something for you. Come join me on this food adventure as we find great places, taste real flavors, and enjoy the unique food traditions that make the Philippines awesome.