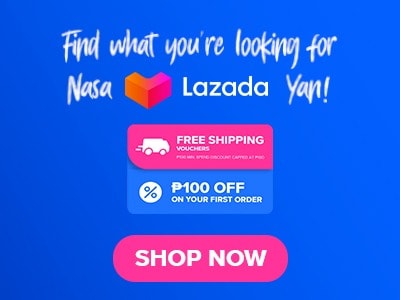 The Penthouse 8747 menu combines local cuisines with worldwide cuisines. They serve international dishes like pasta, burgers, and rib-eye steak in addition to Filipino appetizers and platters. Everything that you need to turn back the clock and feel like you're in the 1930s is on the expansive rooftop menu, from local beers and sparkling wine cocktails to Japanese and Taiwanese whisky. This open-air rooftop in Manila is the ideal place to relax and enjoy a meal with friends, family, and coworkers while taking in some of the greatest views of the Makati skyline.
Below, you'll find the updated list of The Penthouse 8747 menu prices.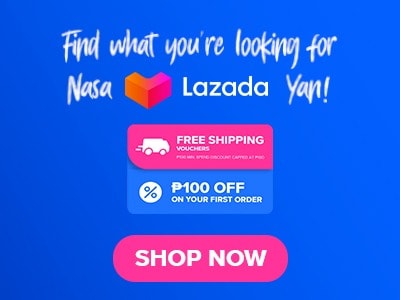 Menu Items
Price (PHP)

Appetizer

Penthouse Crab Cakes
645
Gatz Gambas
595
Steak Salpicao
585
Crispy Stuffed Chicken Wings
580
Salted Egg Calamari
550
Tuna Poke
520
Spicy Cheese Stuffed Pork cutlet
450
Asian Nachos
450
Mini Tortilla
450
Chicken Tenders
350
Parmaham Croquette Cheese
350
House Fries
220

Platter

The Penthouse Favorties
975
The Penthouse Platter
685

Filipino Appetizer

Sinuglaw
480
Crispy Pork Sisig
450
Tokwat Baboy
450

Salad

Traditional Greek Salad
425
Caprese Salad
410
Seared Chicken Caesar
405

Main

Steak and Sides
1,350
Prime Sausage and Mash platter
890
Seared Salmon
890
Seared Ahi
670
68 Degrees Pork Belly
570
Pork Tenderloin Wrapped in Bacon
565
Garlic Mushroom Chicken
550

Desserts

Seasonal Fruit Platter
380
Daisy ala Mode
330
Penthouse cheesecake
280

FlatBread

Quattro Formaggi
690
Pizza Carbonara
680
Three cheese and Garlic
590
Italian Sausage and Prosciutto
580
Vegetarian
540
Margherita
470

House Pasta

Shrimp Pesto Linguine
550
Great Mac and Cheese
425
Bolognese
420
Fritzgeral's Truffle
410

Specialty Pasta

Fettucine Alla Buranella
550
Shrimp Picante
450
Bolognese Lasagna
445

Soup

Seafood Chowder
280
Tomato Soup
250
Cream of Mushroom
245
About The Penthouse 8747
The Penthouse 8747 was established in 2016. They aim to give clients a distinctive experience to let them escape from their daily tasks by offering peace of mind through good ambiance, a convenient location, exceptional customer service, and most of all, high-quality food! The Penthouse 8747 is a traditional and stylish lounge that draws heavily from the art deco era, popularly known as the "Gatsby period." The Penthouse 8747's rooftop deck dances out into the Ayala Triangle Gardens and offers a breathtaking view of Makati's skyline.
The Penthouse 8747 Menu Best Seller
The list that is on this menu is the most popular and most ordered food by diners whenever they visit The Penthouse 8747.
Beef Salpicao – It is a dish that is made of stir-fried beef that has been spiced with Worcestershire sauce, butter, garlic, and flakes of red chili. A dish that befits to be one of the most ordered dishes in The Penthouse 8747.
Shrimp Pesto Linguine – This simple but elegant dish features linguine and shrimp that are mixed in a luxurious and creamy sauce. The dish' sauce is made with butter, cream, and Parmesan cheese.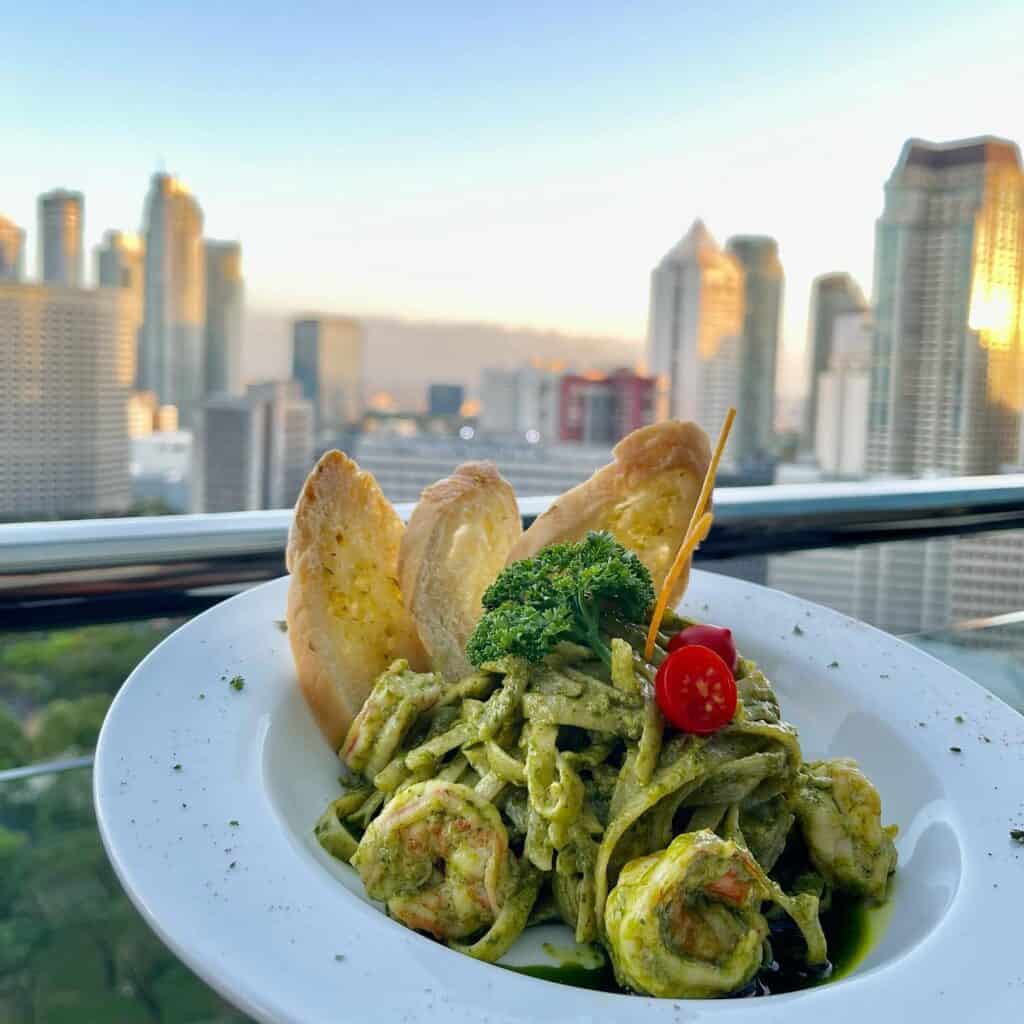 Seared Chicken – Another popular menu at The Penthouse 8747 is their pan-seared chicken. It is a simple but delectable chicken dish that was seasoned and cooked in a hot skillet.
Crab Cakes – These crab cakes are a Maryland staple. They are made from a lump of crab meat and just enough filling to hold the crabmeat together.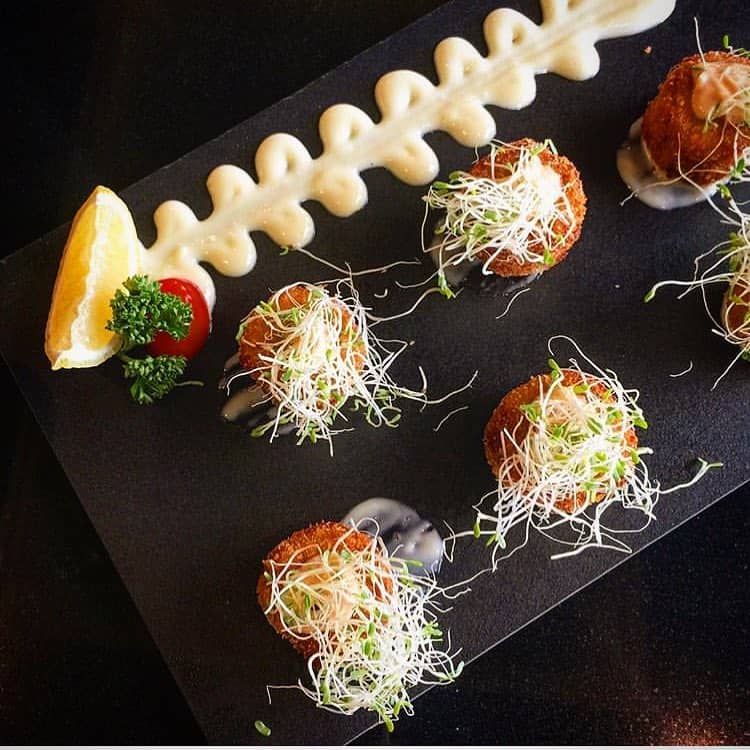 Italian Sausage Prosciutto – This Italian sausage is encased in prosciutto, tufted with fresh mozzarella cheese, then drizzled with a marinara sauce.
Mains
The Penthouse 8747 provides a delectable and scrumptious main dish that every guest would absolutely love!
68 Degrees Pork Belly – The Penthouse 874 serves a pork belly joint that is slowly cooked until it comes out golden in color and is perfectly crackling.
Pork Tenderloin Wrapped in Bacon – A luxurious dish that, as its name suggests, is made of pork tenderloin that is stuffed with different varieties of spices to enhance its flavor before being wrapped in bacon.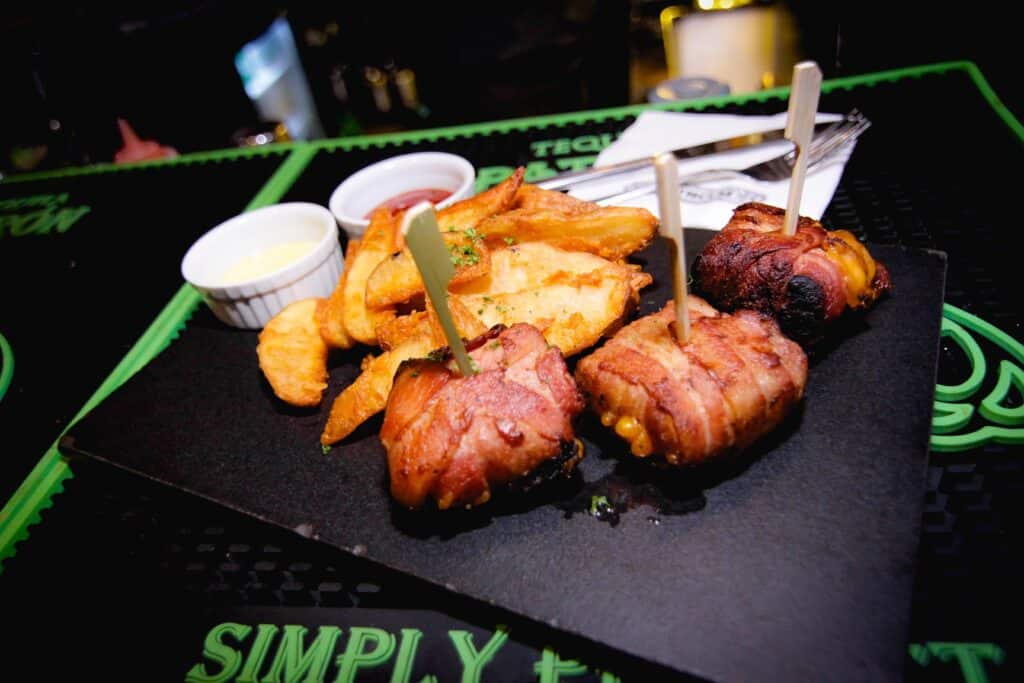 Prime Sausage and Mash Platter – Known to be a good example of British comfort food, prime sausage is then paired with a mash platter to enhance the flavor and dining experience of The Penthouse 8747's guests. The blend between the two will surely make you crave more!
Seared Salmon – This is a salmon dish menu from Penthouse 8747 that is pan-seared until it becomes golden in color and its texture becomes crispy enough. The end result of this dish is a salmon that has crispy skin but tender, moist, and evenly cooked flesh.
Garlic Mushroom Chicken – A delectable chicken thighs that are pan-seared with garlic mushrooms. This dish is served with a delicious, buttery sauce that is sprinkled with herbs and spices.
Flatbread
Traditional flatbreads are typically unleavened bread that was made without using yeast. This dish originated in ancient Egypt. Since then, many varieties of flatbreads have started emerging.
Here is the list of flatbreads menu that The Penthouse 8747 serves:
Quattro Formaggi
Pizza Carbonara
Three Cheese and Garlic
Italian Sausage and Prosciutto
Vegetarian
No matter what variety of flatbread you choose, each one of them will definitely give you your money's worth! The flatbreads that they serve are not any less than filling and are very affordable. Of course, it goes without saying how tasty their flatbreads are!
Pasta
Pastas at The Penthouse 8747 are made with wheat flour, water, and eggs in an unleavened dough. The dough is molded into various shapes and baked by boiling. The Penthouse 8747 serves a different variety of pasta, such as Shrimp Pesto Linguine, Great Mac and Cheese, Bolognese, and Fritzgeral's Truffle.
Appetizer
The Penthouse 8747 will help you find the perfect appetizer for you! They serve a variety of appetizers, and surely at least one of them will make you fall in love.
The list of their appetizers includes:
Penthouse Crab Cakes
Gatz Gambas
Steak Salpicao
Crispy Stuffed Chicken Wings
Salted Egg Calamari
Tuna Poke
Spicy Cheese Stuffed Pork cutlet
Asian Nachos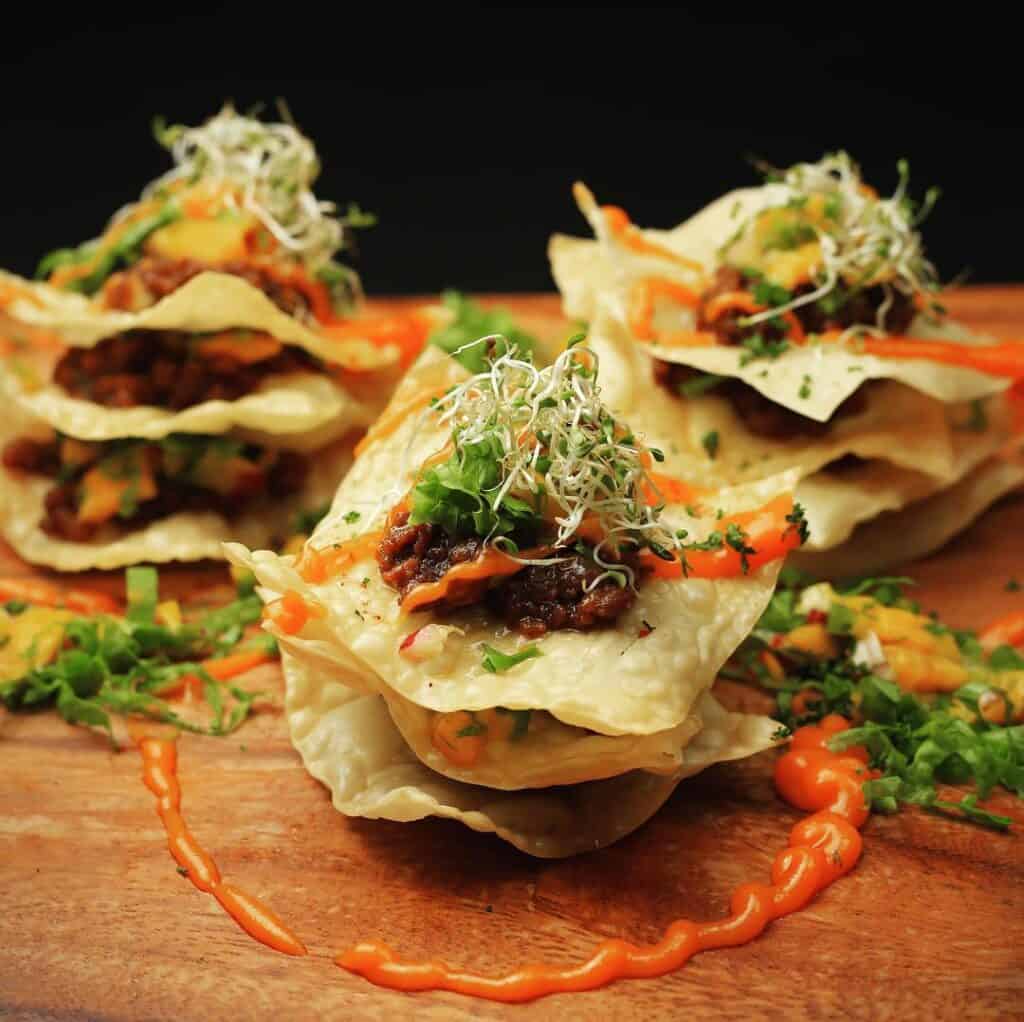 Mini Tortilla
Parma Ham Croquette Cheese
Salad
A salad is a dish that is made out of a variety of fresh, usually raw, and natural ingredients. Although some can be served warm, they are normally served at room temperature. A salad can be improved by adding condiments and dressings, which come in a range of flavors.
The Penthouse 8747 Menu Delivery
To add to their very good customer service, The Penthouse 8747 also accepts food orders from their customers' homes and provides delivery services. Their customers can directly order everything that is on The Penthouse 8747's menu from their website. You can also find their online store in the GrabFood and FoodPanda applications with the help of your mobile phone. For additional information about their menu delivery, visit their website or social media pages.
The Penthouse 8747 Social Media Pages
To keep yourself informed about the latest updates on food menus, promotions, and discounts, you can follow your favorite restaurants through their social media pages. By following or liking their pages, you can support their business while also receiving timely information about their offerings. Below are the links to their social media pages, which you can use to stay updated and connected with them. Don't forget to show your support by following and engaging with their posts!
Facebook: https://www.facebook.com/thepenthouse8747/
Instagram: https://www.instagram.com/thepenthouse8747/
Website: https://www.paseopenthouse.com/
Conclusion
The Penthouse 8747's menu will definitely give you your money's worth. Aside from being delicious and affordable, each dish that they serve is in generous proportion. The ambiance is great, and the interiors give off an art deco vibe, which is really beautiful and classy. Overall, The Penthouse 8747 has a very chill vibe and great customer service. It has the best view, and the food is great! So if you haven't visited The Penthouse 8747 yet, now is the time.