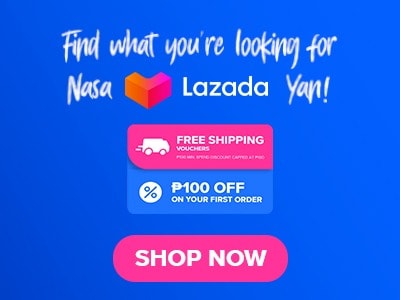 Sonya's Garden Menu perfectly defines peace, simplicity, and sanctuary. Sonya's Garden is a home of tranquility that houses varieties of excellent services. These services include a Wedding Reception, a healing, relaxing Spa, a mouthwatering set of menus, and so much more. In addition to so, is the indescribable Menu they have which is no short of inclusive – as there are Vegan and Plant-Based Options for those who desire them. The beloved visitors do not enjoy their stays in enclosed rooms, but the darling cottages offer fresh air, with a loving hint of flowers embracing their skin.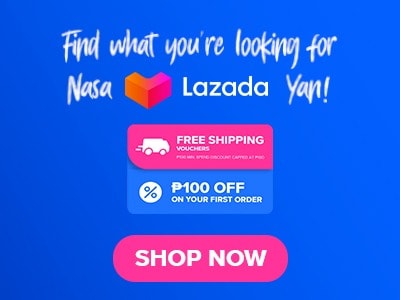 Menu Items
Price (PHP)

Buffets

Rustic Breakfast Buffet
750
Sonya's Classic Menu/Eat All You Can
1,065.00

Special Order Items

Creamy & Sweet Spaghetti
350
Ice Cream
220
Crispy Fried Chicken w/ Fries
350
Fish & Chips
350
Salmon w/ Teriyaki Sauce
260
Fried Salmon w/ Capers
220
Sinigang na Salmon
728
Crispy Pata
750
Kare-Kare
950
Callos in Olive Oil
750
Chiperones Ensu Tinta
850
Grilled Chilean Sea Bass
1,200.00
Prime Angus Rib Eye Steak
1,800.00
Roast Chicken
554
Braised chicken w/ potatoes
728
About Sonya's Garden
A product of romance and gardens is Sonya's Garden. Not only do they offer food and spas, but botanicals and more. They offer different packages, such as The Workation Package which offers a relaxing, but fruitful stay, with excellent wifi, free laundry and housekeeping, and more.
They also have access to recreational activities that simply paint paradise and not just that. They also offer a 3-day Master Class on Organic Farming, and so, so much more. Get your taste of heaven at Sonya's Garden, located only at Barangay Buck Estate, Alfonso, Cavite, Philippines. 
Sonya's Garden Menu Best Seller
Creamy and Sweet Spaghetti
Remember the Spaghetti you'd always wanted from your parents? The one you ask for your birthday? Well, this Sonya's Garden menu is everything about that, and more! With its own delicious touches, nobody, child or adult can resist this meal. 
Ice Cream (Buko Gabi or Buko Pandan Flavor)
An additional dessert is the Ice Cream prepared under the roof of Sonya's kitchen. Of course, the ingredients are freshly taken from the Garden and prepared with the precision and care that we shall all adore. 
Vegetable Pasta with Herb Muniere
This is one of the beloved Plant-Based or Vegan Options presented to the visitors who request them.
Fried Salmon with Capers
Another Salmon meal! This, however, is fried and seasoned with their own blend of spices, just like all the other dishes, and added capers, to compliment the meal and enhance the taste of the Salmon. 
Roast Chicken
Roast Chicken is a known dish, that, to some, tastes like home. The fact that this chicken is made from Sonya's Garden with their own ingredients and numerous secret additions makes this dish all the more special.
Sonya's Garden Breakfast Menu
Sonya's Garden offers a Rustic Breakfast Buffet which is offered from 8 AM to 10 AM. These include drinks like Coffee, Tea, and Hot Chocolate, and meals like Bread with different Jams, Fruits, Mushroom and Cheese Omelets, Daing na bangus, Fried Rice, Chicken, and Pork Adobo, Champorado with Danggit, and a lovely Garden Salad, all for a price of Php 750.00 per head.
Sonya's Garden Lunch or Dinner Menu
For Lunch and Dinner which is available from 11 AM to 7 PM, Sonya's Garden has an eat-all-you-can buffet for Php 1,065.00 per person that includes the following;
Drinks
An endless supply of refreshing, seasonal, fruit juices, Kangen Water, Tarragon tea, and infused fruit juice. 
Desserts
Banana rolls with jackfruit and sesame are complimented by the delightful deliciousness of their homemade chocolate cake from the Panaderia. Glazed sweet potatoes are recommended with mint leaves.
Pastas
The pasta has two types of toppings and sauces to indulge in. Namely tomatoes, garlic, and onion simmered in Olive Oil and the beloved traditional white sauce of Sonya's with grilled chicken that has shiitake mushrooms, black olives, grated parmesan cheese, capers, and herbs.
Bread & Dips
To keep everything fresh, Sonya's Garden has its very own Panaderya that has baked whole wheat sesame bread. For dips and toppings, we have white cheese, some delicious anchovies, black olive tapenade, green peppercorn in olive oil, mushroom pate, and basil pesto.
Garden Salad Greens
The Garden Salad Greens is a collection of herbs, edible flowers, arugula, lettuce, nuts, and garnishing of fruits in season from their own means of growing crops showered with the one and only Sonya's Secret Salad Dressing or balsamic vinegar or extra virgin olive oil, paired with a lovely dash of parmesan cheese.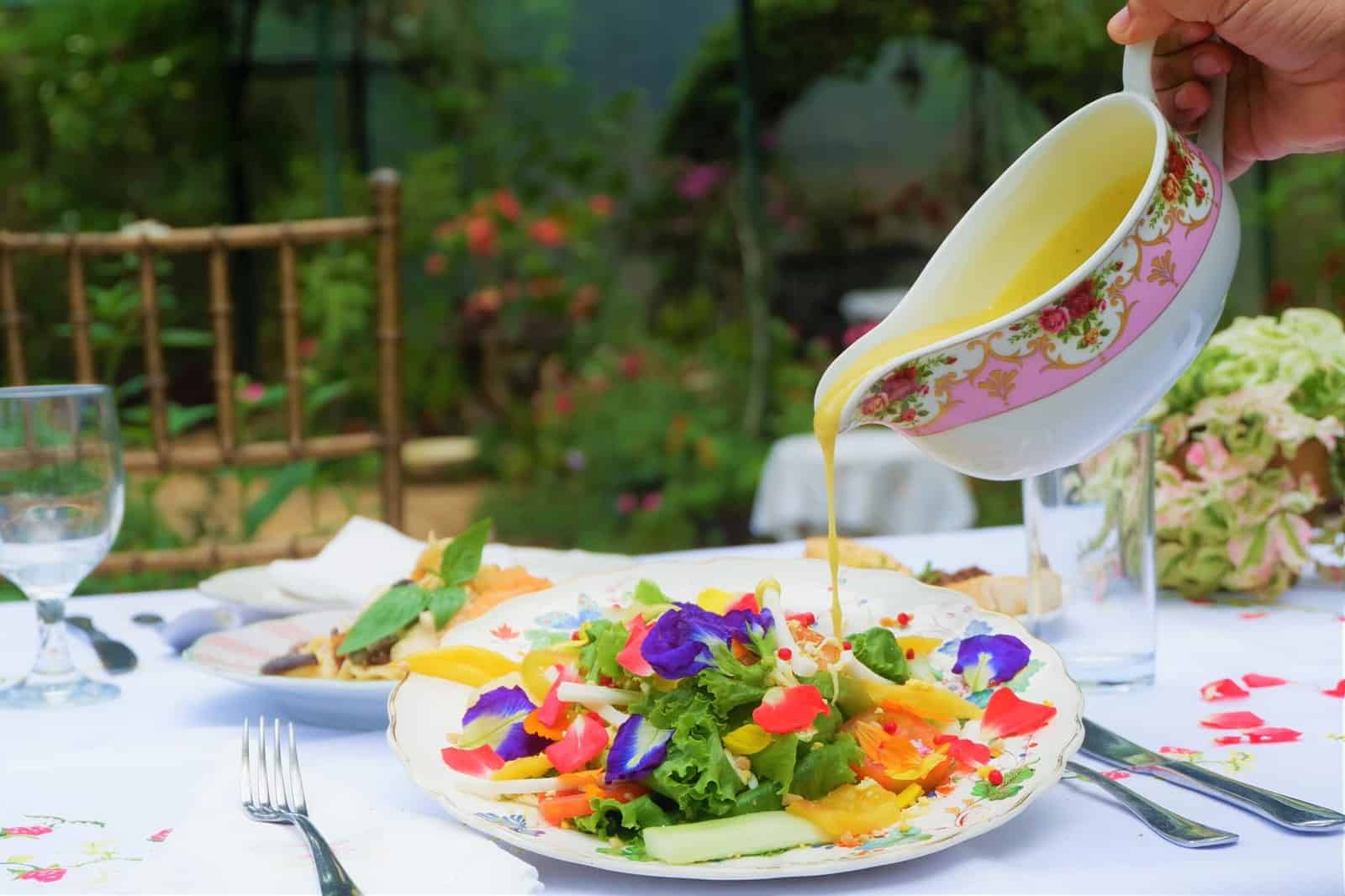 Photo Credit: Sonya's Garden FB Page
In addition to the number of delectables presented atop, is the Soup of the Day at the side, and a possible Herbed Grilled Chicken Breast. Of course, Sonya's Garden Menu is inclusive as it is inviting. There are Vegan or Plant-Based Options and these are; Vegetable Pasta with Herb Muniere, Quinoa Salad, and Steamed Black Rice with a Grilled Mix of vegetables. But that is not where the deliciousness ends!
There are optional dishes available to take just to fill your table, and satisfy your taste buds, as well.
Braised Chicken with Potatoes
This menu is excellent as all components are from Sonya's Garden herself, cooked with love and adoration, made to please the beloved visitors.
Kare-Kare
A traditional Filipino meal with oxtail and a variety of freshly, hand-picked vegetables from the lovely Garden itself showcases how much love Sonya has for the culture and the history of the country.
Sinigang na Salmon
You can't go wrong with Sinigang, and you can never go wrong with a bit of Salmon! The taste of this meal is nothing short of amazing, always served with the known "asim-kilig", and tenderness of each salmon bite. 
Salmon with Teriyaki Sauce
And guess what, another Salmon dish! The salmon is cooked and prepared to perfection, but it gets better with the homemade Teriyaki Sauce originating from Japan, giving it a lovely sweet flavor. 
Grilled Chilean Sea Bass
Grilled fish is already to die for. Grilled Sea Bass is just absolutely mouth-watering, and for a bit of well-deserved information, the Chilean Sea Bass is known to be one of the most coveted fish in the whole world!
Prime Angus Rib Eye Steak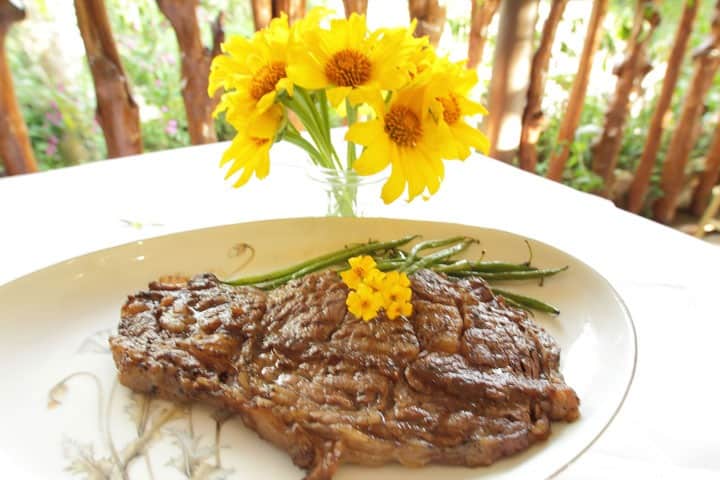 Photo Credit: sonyasgarden.com
This Sonya's Garden menu is not just any other steak. It is high-quality, fine-grained, and completely juicy! This cook gives the steak such tenderness that one could just sink their teeth into it.
Chiperones Ensu Tinta
Read the dish again. Unfamiliar? Well, that is sensible. This dish isn't from the Philippines, after all. This comes from Spain and is prepared by poaching and searing baby squids until tender, with vegetables, white wine, and more.
Crispy Fried Chicken (Drumsticks) with Fries
It wouldn't be a mistake to believe that this dish is familiar to all. It is a simple dish that displays how Sonya could elevate simplicity to different levels just by the taste.
Callos in Olive Oil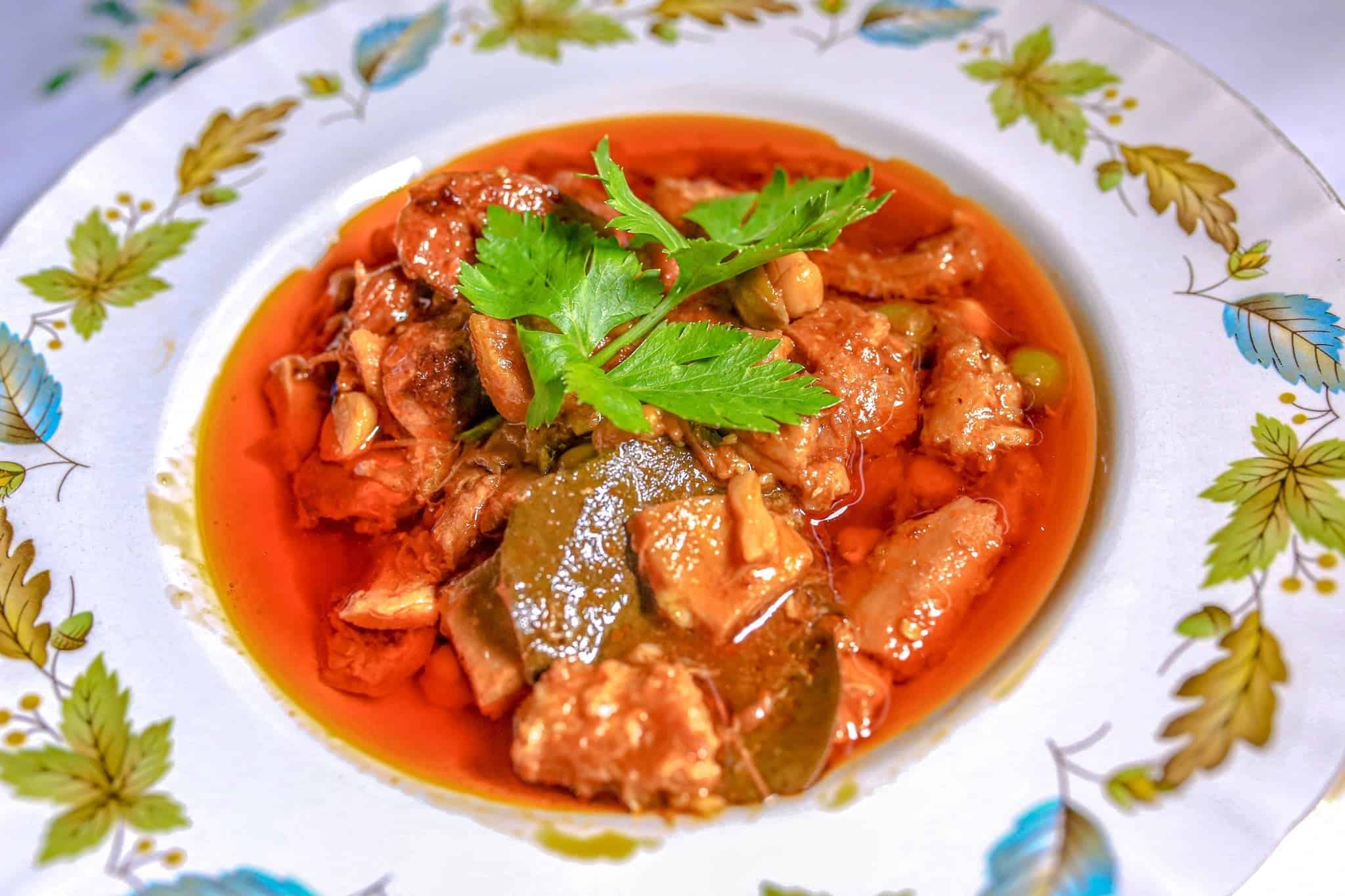 Photo Credit: Sonya's Garden FB Page
Another menu that could be unfamiliar to some! This meal is a Spanish-Filipino one that is a lovely stew made from beef, a small array of vegetables, and more, with, of course, olive oil.
Crispy Pata
This is a pork lover's dream! These are deep-fried pork legs that are seasoned with love and are heaven with the homemade sauce prepared by Sonya.
Fish and Chips
This is a classic British dish that could be complemented by malt vinegar or catsup, all from the Garden itself. 
Social Media Pages
Do you want to contact them so you can tell them your queries, or suggestions? Lucky for us, Sonya's Garden has several popular social media pages. These are the following:
Facebook: https://facebook.com/sonyasgardentagaytay/
Instagram: https://www.instagram.com/sonyasgarden/
Twitter: https://twitter.com/sonyas_garden
When visiting these social media, it is recommended to start following Sonya's Garden so you can get the latest menu, prices, and promos.
FAQs
Who is the owner of Sonya's Garden?
From the name itself, we can conclude that the owner is named Sonya, but Sonya, who? Her real name is Sonya Garcia she opened her doors in 1998.
What to order in Sonya's Garden?
Sonya provides meals that are suitable for everyone, including an eat-all-you-can organic menu. They provide vegan options, freshly baked pastries from the Panaderia, delicious homemade dips, and a traditional Classic Country fare buffet without meat items. Visitors may, however, order off the menu or ask for other entrees.
Are dogs allowed in Sonya's Garden?
Dogs are more than welcome, especially if they are benign. Furthermore, other pets are permitted, whilst under the security of their owners, however, animals that are hostile aren't welcomed. Sonya's Garden reminds pet owners that they are not, and cannot be responsible for the wellbeing of pets entering the establishment.
Sonya's Garden Opening Hours
The Opening Hours of Sonya's Garden are usually from 8 AM from Monday to Sunday. From then on, you can enjoy the breakfast menu presented, or settle in your home for some time. On Christmas and Christmas Eve, though, the hours may not be as constant.
Conclusion
Sonya's Garden Menu is a maze of wonderful deliciousness. Sonya's Garden is a maze of wonderful activities for all shapes and sizes. Get a glimpse of serenity inside their cottages, get a glimpse of peace while doing their prepared activities, and create your memories in any place where you'd wish. If by the most lovely of coincidence, you find yourself in front of the heartwarming entrances of this garden, never leave the opportunity to find your taste of heaven at Sonya's Garden.