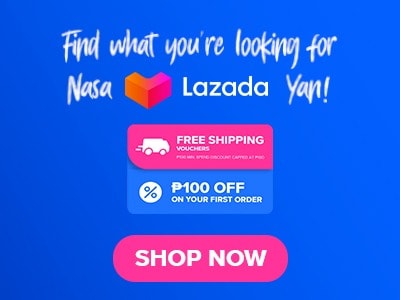 Lobby Lounge menu offers all-day breakfast, soups, sandwiches, salad, pasta and noodles, plates, from the grill, and bar snacks. It provides delicious and comforting dishes that guests can enjoy at any time of the day. Various add-on side dishes can be added to the main dish to make it more delectable. It also offers delightful pastries, sweet delights, signature cakes, hot and cold beverages, and luxury wine and spirits.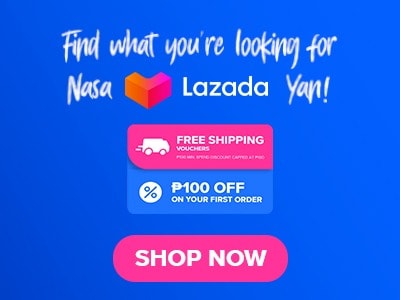 Menu Items
Prices (PHP)

All Day Breakfast

Arroz Caldo
450
Fried Balut
100
Chicharon Bulaklak
150
Lechon Kawali
180
Egg Florentine
480
Daing na Bangus
580
Pork Longganisa
600
Beef Tapa
680

Soup

Mushroom Soup
550
Clam Chowder
550

Sandwiches

Egg Salad Sandwich
550
Chicken Cheese Sandwich
650
Garlic Mushroom Melt
720
The Okada Club House
750
Grilled Shrimp Po'boy
800
Open-faced Chicken Caesar Sandwich
800
Crab Roll
820
Cheese Burger
950

Salad

Chopped Chef's Salad
650
Grilled Watermelon and Kesong Puti Salad
680
Kani Mango Salad
700

Pasta & Noodles

Pancit Bihon Guisado
650
Lomi
650
Pancit Palabok
720
Seafood Aglio Olio
720
Tagliatelle Bolognese
720
Penne ai Funghi
800

Plates

Grilled Chicken Adobo
650
Blue Marlin Inasal
720
Fried Chicken
750
Beef Cheek Kare Kare
850
Grilled Salmon
1100

From The Grill

Tiger Prawns
1300
US Rib Eye Steak
2650

Add-ons

French Fries
150
Potato Chips
150
Side Salad
150
Buttered Vegetables
150
Jasmine Rice
150

Bar Snacks

Chili Cheese Sticks
350
Tokwa't Baboy
450
Chicken Fajitas
550
Pork Skewers Inihaw
550
Chicken Wings
630
Loaded Nachos
680

Ice Cream Sundae

Okada Halo-halo
420
Salted Caramel Ice Cream
550
Macapuno Jackfruit
550
Cheese Ice Cream
550
About Lobby Lounge
Lobby Lounge is one of the dining options in Okada Manila where you can dine with your family and friends, relax after a long day, or hold a meeting with your clients or business partners. It has a cozy ambiance that creates a positive mood so you can enjoy your dining experience.
There is live entertainment in the evening that you can watch while enjoying desserts, pastries, cakes, coffee, cocktails, light snacks, and world-class Filipino dishes.
Lobby Lounge Menu Best Seller
Mushroom Soup – A warm bowl of creamy mushroom soup that is flavored with special ingredients and spices and served with cream and sourdough bread for a complete and delicious meal.
Egg Salad Sandwich – This Lobby Lounge menu is easy-to-prepare egg sandwich that consists of hard-boiled and chopped cage-free eggs, herbs, and cress which is a good source of protein.
Chopped Chef's Salad – It consists of chopped hard-boiled eggs, ham, cheddar cheese, and vegetables and is accompanied by sweet onion dressing that makes it more flavorful.
Daing na Bangus – A marinated milkfish belly that is served with a fried egg, garlic fried rice, and atchara. Its crispiness and unmatched taste tickle the taste buds.
Lomi – Thick fresh egg noodle is the main ingredient of this popular Filipino noodle dish. This menu consists of chicken, squid balls, kikiam, and vegetables. This is one of the most sought noodle dishes because of its rich, thick, and savory flavor.
Blue Marlin Inasal – Blue marlin is marinated and garnished with mango salsa. It comes with garlic fried rice that is topped with various vegetables. For anyone who loves seafood, this Lobby Lounge menu is highly recommended.
US Rib Eye Steak – This rib-eye steak weighs 350 grams. Superb texture, tender meat, and intense flavor make it luxurious and delicious. To achieve a delectable taste, it is carefully cooked and served with various vegetables that enhance its taste and visual presentation.
Pork Skewers Inihaw – Grilled thin and tender pork is glazed with sweet barbecue sauce. This juicy and mouth-watering dish is served with achara and spiced vinegar dipping sauce.
Salted Caramel Ice Cream – Various flavors such as salty, creamy, decadent, and sweet ice cream flavors are combined to create a delightful treat. Almond streusel, brownie, caramelized banana, and fresh fruits are added which makes it hard to resist.
Lobby Lounge Breakfast Menu
Arroz Caldo – Chicken and rice porridge are combined with ginger, egg, and spring onions. Fried Balut, lechon kawali, and chicharon bulaklak are dishes that you can add to satisfy your cravings. It can be enjoyed at any time of the day.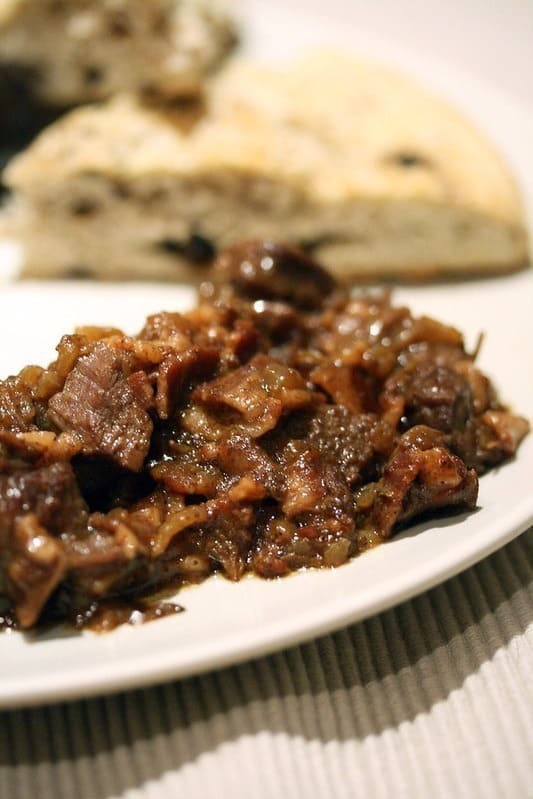 Beef Tapa – Beef loin is marinated in salt and spices and is known as "tapsilog". This dish is served with fried egg, garlic fried rice, and an atchara is added as a pickled condiment appetizer.
Eggs Florentine – A delicious layer of crispy English muffin, sauteed fresh spinach, and a pouched egg that is draped with hollandaise sauce. Vegetarians will love this healthy and tasty meal.
Pork Longganisa – This Filipino sausage has a delicious medley of sweet and garlicky flavors which is served with fried egg, garlic fried rice, and atchara. It makes you feel at home as it is taste like the one that is commonly cooked at home.
Sandwiches Menu
Cheese Burger – Beef patty, brioche, cheddar cheese, and pickles are placed between two halves of a soft bun.
Chicken Cheese Sandwich – A delightful sandwich that consists of breaded chicken, brioche, bacon, and cheddar cheese.
Crab Roll – The soft bun is cut in half and the crab meat salad is stuffed into it. The crab meat salad is a mixture of crab meat, spices, chopped fresh vegetables, and covered with salad dressing.
Garlic Mushroom Melt – This melt-in-your-mouth sandwich consists of creamy mushroom and gruyère cheese.
Grilled Shrimp Pόboy – Grilled shrimp is the main ingredient of this savory sandwich. Lettuce, brioche roll, and dill work perfectly with shrimp which makes it flavorful and savory.
Open-faced Chicken Caesar Sandwich – This sandwich is called open-faced as the chicken, bacon, romaine lettuce, croutons, and parmesan cheese are placed above one piece of bread.
The Okada Club House – It consists of two layers of meat that are stuffed between three layers of bread in a triangular shape and is filled with grilled chicken, bacon, fried egg, tomato, and iceberg lettuce that taste perfectly together. It offers a whole meal in one sandwich.
Ice Cream Menu
Cheese Ice Cream – This is an ice cream that is flavored with cheddar cheese. Mango is added to make it more delectable. Caramel sauce is glazed on its top which adds sweetness and a rich taste.
Macapuno Jackfruit – The lobby lounge at Okada Manila serves it as one of their ice cream sundae options. Coconut streusel, fresh fruits, jackfruit, macapuno strips, and pandan coconut sago are mixed in this delectable dessert.
Okada Halo-Halo – A sweet dessert that consists of various ingredients such as red beans, jackfruit, ube ice cream, coconut get, flan, macapuno strings, gulaman, and shaved ice.
Bar Snacks
Chicken Fajitas – This snack is worth trying as it has a flavorful marinated chicken that is seared with peppers and spices. To satisfy your cravings, it is topped with sour cream and tortilla.
Chicken Wings – The crispiness of fried chicken wings that are coated with special spices makes them more appetizing. Crudités, salted egg, blue cheese dip, honey garlic, and barbecue glaze are added to the main dish.
Chili Cheese Sticks – Finger chili and cheese strips wrapped in a spring roll wrapper. The sweet chili enhances a sweet and spicy flavor.
Loaded Nachos – Crispy tortilla chips are generously topped with ground beef, chilies, and sour cream. It is a delicious and perfect appetizer for any time of the day.
Tokwa't Baboy – This typical Philippine appetizer is one of the all-time favorite snacks. Fried tofu and pork are combined and served with vinegar, chili, and soy sauce.
Lobby Lounge Menu Delivery
The Lobby Lounge at Okada Manila doesn't have a delivery option. Only dine-in and take-out are offered. It is not available on online delivery platforms such as Food Panda and Grabs food. This dining restaurant is open daily from 10:00 AM to 10:00 PM.
Social Media Pages
Visit and follow the social media pages of Okada Manila to socialize with community members, stay updated on the latest news and events, check out new menus, and get the best dining deals of the month. You can post photos and videos of your experience and tag their social media accounts to share your experience with others.
Facebook: https://www.facebook.com/OkadaManilaPH
Twitter: https://twitter.com/okadamanila
LinkedIn: https://www.linkedin.com/company/okadamanila
Okada: https://www.instagram.com/okadamanila/
YouTube: https://www.youtube.com/channel/UCTkmzdB7uKs-fbFSg-Fi4yg
TikTok: https://www.tiktok.com/@okadamanilaph
Conclusion
The Lobby Lounge menu at Okada Manila is inspired by traditional Filipino cuisines. These unique and world-class dishes are influenced by different cultures. Dishes are rich in taste as it comes with a mixture of sweet, creamy, salty, spicy, and sour flavor. Main dishes are served with side dishes, condiments, and dips that enhance their flavor. Different cooking techniques are used and the blend of flavors makes these dishes delicious, extraordinary, and unique.