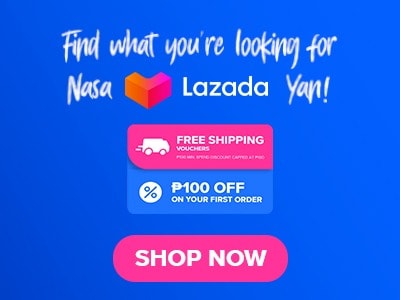 Amici, which translates to "friends" in Italian, maintained its welcoming and comfortable ambiance even as it expanded its market and menu. Amici menu is already well-known among local and international diners thanks to its authentic Italian fare and welcoming service.
The pizzas are prepared in the traditional wood-fired stone oven, and the pasta and dough are created from scratch. Italian food is about respecting heritage, the art of cooking, adoration for the ingredients, and a strong desire for Italian goods. Italian cuisine is known for its simplicity, with many dishes only requiring a few basic components, hence Italian chefs typically place more emphasis on the quality of the ingredients than the intricacy of the preparation.
Below, you'll find the updated list of Amici menu prices.
Menu Items
Price (PHP)

Appetizers

Chicken Tenders
341
Mozzarella Fritto
341
Italian Chips
207
Trio Platter
627
Spinach Artichoke
440
Calamari Fritti
440

Personale Speciale

Speciale Rome
523
Speciale Naples
523
Speciale Tuscany
523
Speciale Grande Italia
665

Flatbread Pizza and Pizza Roll

Shrimp & Pesto Flatbread Pizza
457
Bacon & Caramelized Onion Flatbread Pizza
440

House Favorites

Chicken Parmigiana
408
Baked Crusted Salmon
644
Pollo Arrostito
303
Pollo Arrostito (Half)
418
Pollo Arrostito (Whole)
792
Pollo Arrostito (Gruppo)
1518

Salads and Soups

Caesar Salad (Regular)
286
Mushroom Truffle Soup (Cup)
196
Mediterranean Blue Cheese & Walnut Salad
347
Asian Chicken Salad (Regular)
299
Squash Bisque (Cup)
149
Creamy Tomato Soup (Cup)
149
Caesar Salad (Grande)
539
Asian Chicken Salad (Grande)
567
Mediterranean Blue Cheese & Walnut Salad
649
Squash Bisque (Bowl)
226
Mushroom Truffle Soup (Bowl)
303
Creamy Tomato Soup (Bowl)
226

Personale Meals

Grande Italia
506
Rome
407
Naples
407
Tuscany
407

Pizza

Pepperoni & Three Cheese Pizza
528
Il Supremo
561
Margherita
385
Al Quattro Formaggi
506
Tutta Carne
500
Prosciutto E Funghi
495
Spinach Artichoke Pizza
517
Frutti Di Mare
616
Carne Fuego
600
Ham & Two Cheese Pizza
405
Chicken Pesto Pizza
446
Balsamic Chicken & Bacon (White Pizza)
605
Spicy Buffalo Chicken
545

Pasta

Spaghetti White Vongole E Gamberetti
462
Linguine Al Prosciutto E Tartufo
435
Spaghetti Bolognese
438
Spaghetti Aglio Olio E Pepperoncino
253
Creamy Pesto & Prosciutto
451
Spinach Cannelloni
440
Spaghetti Al Pomodoro
253
Creamy Truffle Pasta
473
Spaghetti Alla Carbonara
374
Garlic Italian Sardine Spaghetti
352
Spaghetti Ai Tesori Del Mare
490
Seafood Diablo
473
Lasagne Al Ragu
418
Sausage Pesto Pasta
435
About Amici
Amici developed from a Frinitiative of heartfelt service. Italian priest Gianluigi Colombo is in charge of managing the Don Bosco Printing Press's activities. In 1994, he advocated opening a cafeteria at Don Bosco School in support of the faculty and staff in order to address their demand for access to wholesome food during lunch breaks. Amici di Don Bosco Friends of Don Bosco is an Italian delicatessen canteen that was created as a consequence of his permission. The school cafeteria developed into a company that catered to the needs of both students and staff. Later, in 2007, it was transformed into a franchise restaurant in Manila.
The canteen started off serving Italian coffee and gelato before introducing fresh pasta dishes and pizzas baked in a wood-fired oven. Over time, Fr. Colombo's kitchen transformed into a piece of heaven where weary and restless souls might find solace. Customers came from all across Metro Manila when word got out that priests and regular folks were cooking and serving excellent Italian food inside a canteen. Amici di Don Bosco rose to fame for serving up genuine Italian pizza, spaghetti, and gelato from modest beginnings.
Amici Menu Best Seller
Truffle Egg Prosciutto Pizza – A delicious combination of spinach and prosciutto is topped with two eggs and drizzled with truffle oil for a unique nibble that is bursting with flavor. Unbelievably simple to make, this truffle pizza recipe is worthy of a restaurant. Pizza with prosciutto, mushrooms, and white truffle oil is presented here. More specifically, white truffles go nicely with cheese and other toppings because of their potent, earthy flavor. Less strong and more delicate in flavor are black truffles.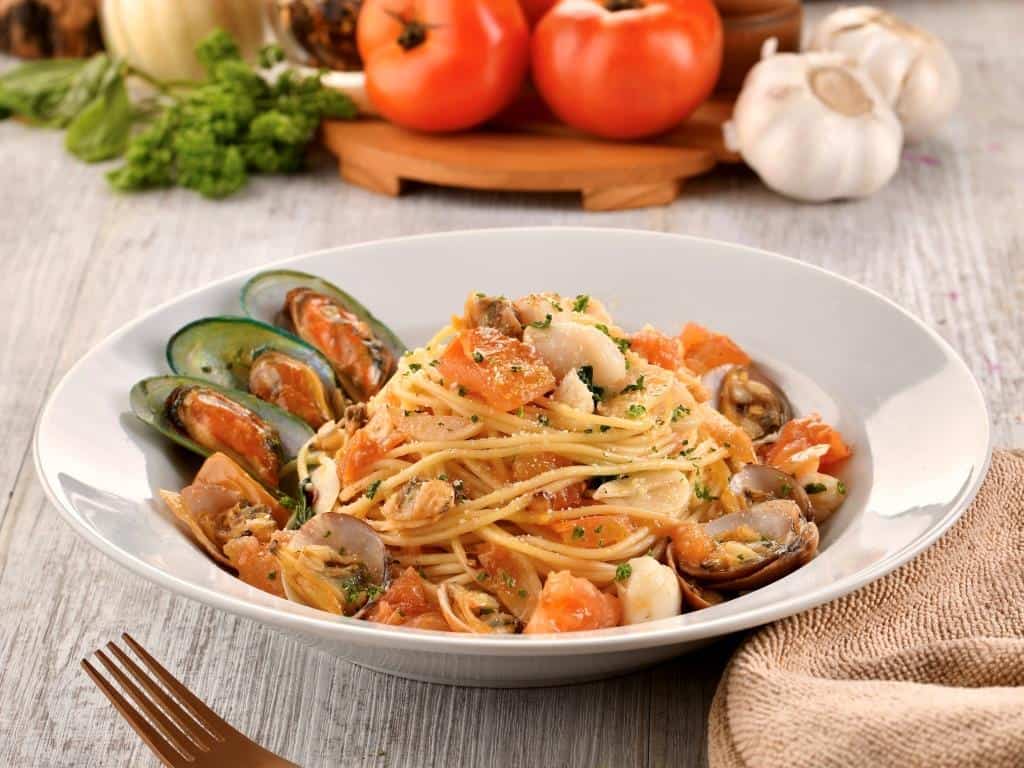 Spaghetti Ai Tesori del Mare – This Amici menu has a pleasantly spicy meal of spaghetti with scallops, mussels, clams, chile oil, and fresh tomatoes. It has a base of olive oil, is lightly flavored with chile oil, and contains a variety of shellfish. This dish is cooked with white wine, which nicely pairs with the seafood, as opposed to other rich pasta dishes.
Pepperoni and Three Cheese Pizza – With mozzarella, parmesan, provolone, and Italian pepperoni, it is undoubtedly a favorite. The meaty, moderate spiciness of the pepperoni enhances the flavor of the mixture of sauce, dough, and cheese. The sweetness of the tomato sauce is frequently countered by the heat. Additionally, it enhances the cheese's fat. The most common cheese on both fresh and frozen pizzas is mozzarella. Provolone occasionally rears its head, but other than these two kinds of cheese, no one seems to give the others a turn in the oven.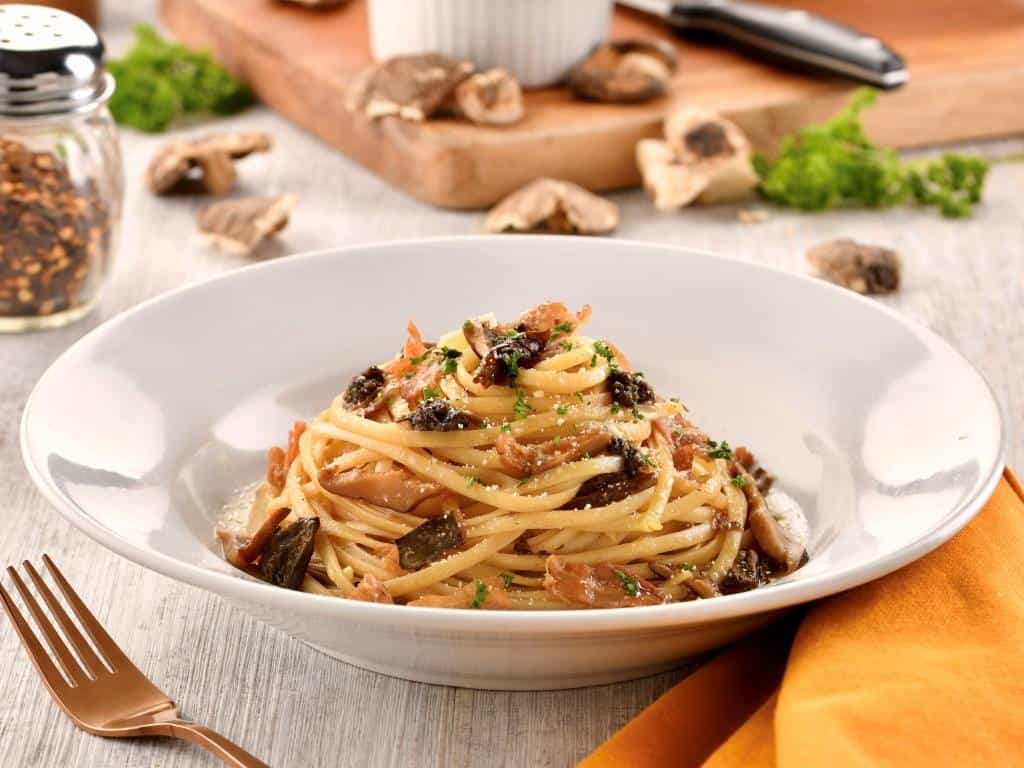 Linguine al Prosciutto e Tartufo – Prosciutto, truffle oil, porcini, and shitake mushrooms come together in this delectable dish Prosciutto is a delectable, somewhat sweet, and salty dish. Each slice often includes fat streaks and ranges in hue from salmon pink to brownish red. Some prosciutto variations are seasoned with garlic juniper, rosemary, and black pepper among other herbs and spices to give it a more distinct, fragrant flavor.
Pollo Arrostito – One of Amici's most popular vintage works. This succulent roasted chicken with rosemary is served with a side of vegetables.
Amici Menu Al Quattro Formaggi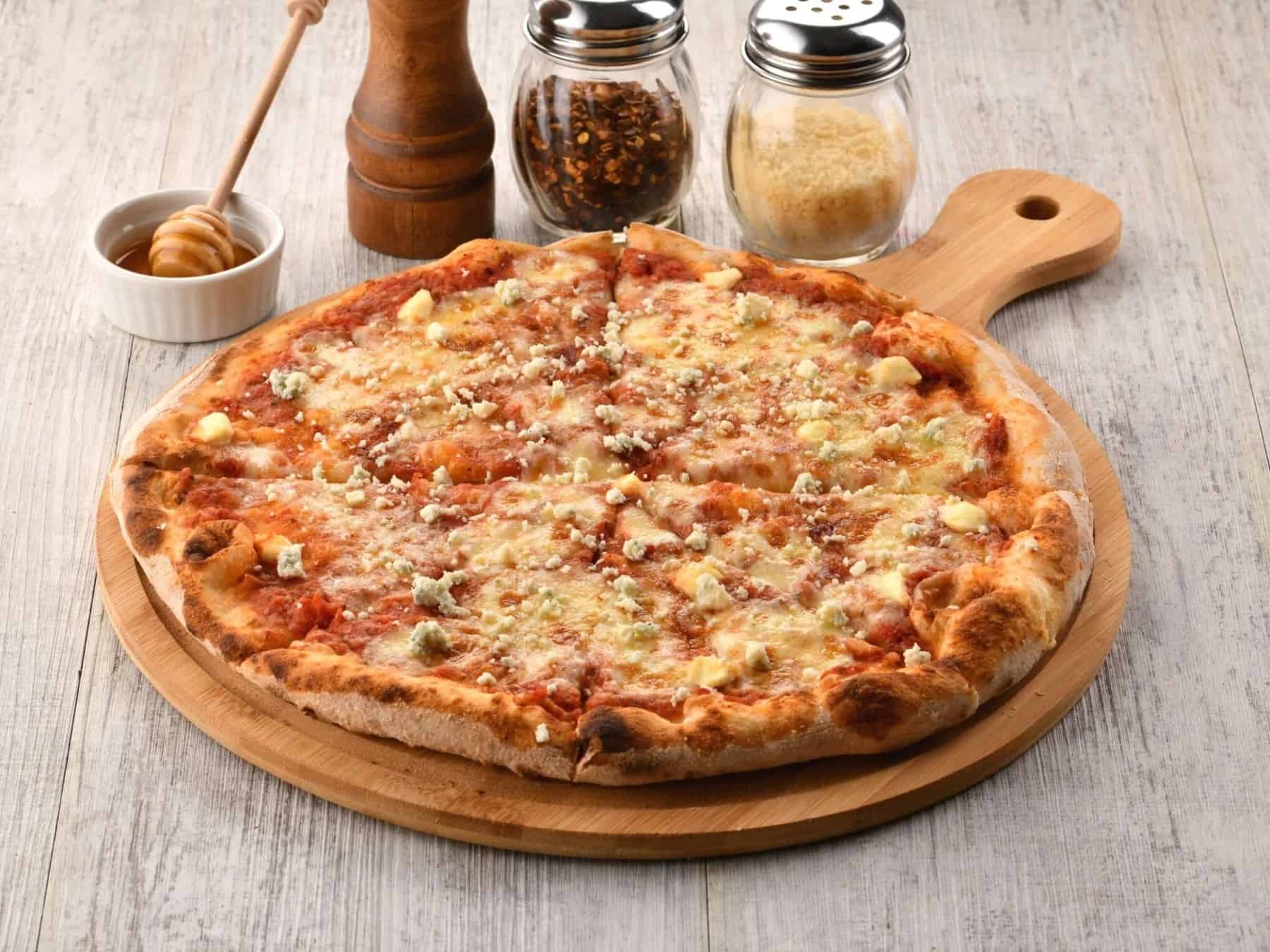 A treat for cheese lovers. Mozzarella, cream cheese, parmesan, and blue cheese in a delectable combination with honey on the side. It is a type of pizza served in Italian cuisine that has four different types of cheese combined on top, usually melted together, along with either rossa or bianca tomato sauce. As the name implies, quattro formaggi is a type of Italian pizza topped with a mixture of four different types of cheese. Italian fresh milk cheese known as forme di formaggio is prepared by only separating the curds from the whey. To get the most whey out of the curds, they are rolled into a tight ball.
Amici Creamy Pesto & Prosciutto
Fried prosciutto with penne pasta in a creamy pesto sauce. The basil gives classic pesto its bright, fresh flavor. The cheeses and pine nuts provide saltiness and richness to the dish. It is a viscous, emerald sauce. The best olive oils have a beautiful grassiness and garlic flavor. Prosciutto is a pleasant, mildly sweet, and salty dish. Each slice often includes fat streaks and ranges in hue from salmon pink to brownish red. Some prosciutto variations are seasoned with garlic juniper, rosemary, and black pepper among other herbs and spices to give it a more distinct, fragrant flavor.
Amici Gusto Card
It gives you access to special deals and offers that may be used for delivery, takeout, and dining in.
Dine-in Benefits
A perpetual 10% discount
20% off the month of your birth
Online Store Benefits
Buy One Get One Pizza offers
20% off during your birthday week
Amici Menu Delivery
To get a taste of this delicious Italian restaurant you need not go to Italy, nor should you go to a physical store especially when it is inconvenient for you. There is no need to worry for you can always order through Grabfood, Foodpanda, or through their easy-to-use website, at amici.ph.
Social Media Pages
To get the latest update of the Amici menu, and its wonderful promos, you can be the first one to get it once you subscribe to their official Facebook, and Instagram accounts.
Facebook: https://www.facebook.com/AmiciPH/
Instagram: https://www.instagram.com/amiciph/
Conclusion
Since its Don Bosco days, the Amici menu of pizza and pasta has always been recognized for how much people enjoy them. Amici got its origins as a small restaurant in Don Bosco, Makati, and today it has a variety of locations throughout Metro Manila that serve countless occasions for friends and families. With the extension, they are now able to serve both returning customers and visitors fresh and mouthwatering cuisine. Amici has maintained the same welcoming atmosphere that customers of all ages will appreciate from its humble beginnings at Don Bosco. Friends, couples, and families are likely to enjoy their meals here with its relaxed dining atmosphere, Italian music playing in the background, and a pleasant garden view.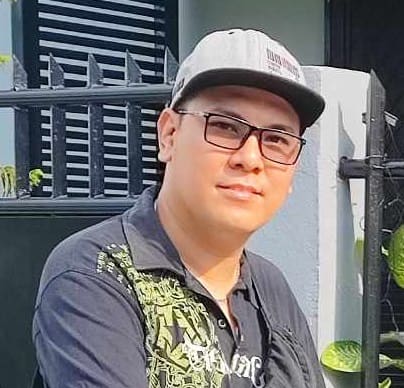 Hi! I'm Nivek Strife, the person who made MenuPH. I'm the one who added most of the popular menus you see on this website, and I really hope you enjoy them! Feel free to check them all out.
Growing up, I was surrounded by lots of tasty foods, like the classic Adobo and the sweet Leche Flan. That love for the many flavors of the Philippines is what got me excited about adding to MenuPH. When I learned how to make websites, I saw the need for a place to show off all the amazing Filipino dishes, and that's how MenuPH started.
MenuPH isn't just a website; it's like a fun journey into food. I've teamed up with famous chefs and found great places all over the Philippines to bring you a bunch of menus that show off the best of Filipino cuisine. Whether you're into the usual dishes or new twists, MenuPH is here to guide you through the rich world of Filipino flavors.
With MenuPH, my aim is to help local businesses, talk about good food choices, and make a group of friends who love food. No matter if you like fancy restaurants or street food, MenuPH has something for you. Come join me on this food adventure as we find great places, taste real flavors, and enjoy the unique food traditions that make the Philippines awesome.