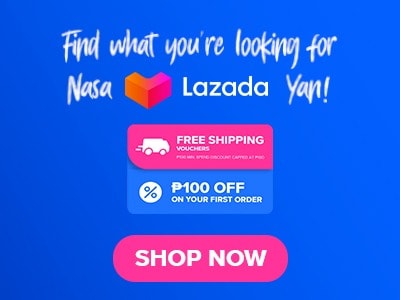 Half Saints' menu aims to nourish the hearts and souls of its customers every time they visit its cafe. The food that they serve was inspired by the dishes that the cafe's founder experienced in her childhood and travels. They carefully choose the ingredients to serve their customers high-quality food. Half Saints also takes their customers through every process by giving them a walkthrough of their dishes. Everything that is served in this cafe was made from scratch and is served with love.
Below, you'll find the updated list of Half Saints menu prices.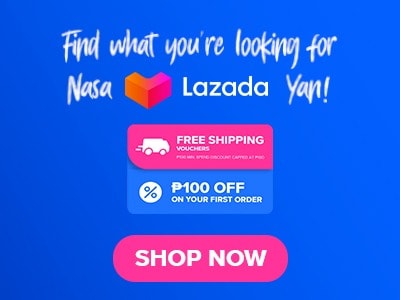 Menu Items
Price (PHP)

Starters

Tomato Cream Soup
190
Potato Leek Cauliflower Soup
150
Humshuka
280
Chicharon Teriyaki
295
Great Balls of Fire
250
Pink Earth Salad
350
Four Herbs Salad
320

Puff Piza

Shitake. Goat cheese. Balsamic. Vinegar
495
Garlic Sausage. Mozarella. Basil
375
Rattatouille
325
Parmesan. Mozarella. Chedar. Cream Cheese
375
Hummus. Roasted Eggplant. Tomatoes. Chili
350

Pasta

Three Cheese Ravioli
380
Braised Tomato and Mozzarella Cream Penne
320
Dehydrated Tomato and Almond Pesto
265
Beef Lasagna with Cream Cheese and Spinach
395

Specials

Arroz Con Pollo
395
Gallo Pinto x RBM
495
Chicharron Risotto
495
Baked Salmon Bento
425
Double Smashed Tocino Burger with Parmesan Fries
460
Braised Beef Eggs Benedict
325
Miso Glazed Scallops and Tricolor Quinoa
650

Sweets

Dark Chocolate Tart
220
Tiramisu Cheesecake
195
Textures of Turon
190
Queso de Bola
70
Ube Fight
175
Triple Chocolate Fudge Brownie
75
About Half Saints
Half Saints opened the doors to their first cafe in 2017. It is a bakery and cafe on Sgt. Esguerra Avenue in Quezon City. The cafe's story is based on the owner's love for great food and her desire to create a happy dining experience for all of their customers. And their goal is to provide Filipinos with affordable bread and pastries of a quality that is comparable to any of the best cafes in the world.
Half Saints Menu Best Seller
This menu contains the items that are most frequently ordered by customers whenever they visit Half Saints.
Great Balls of Fire – Half Saints' hottest appetizer will get you pumped! This round dish is made of jalapenos, deep-fried shrimp and crab, and cream cheese.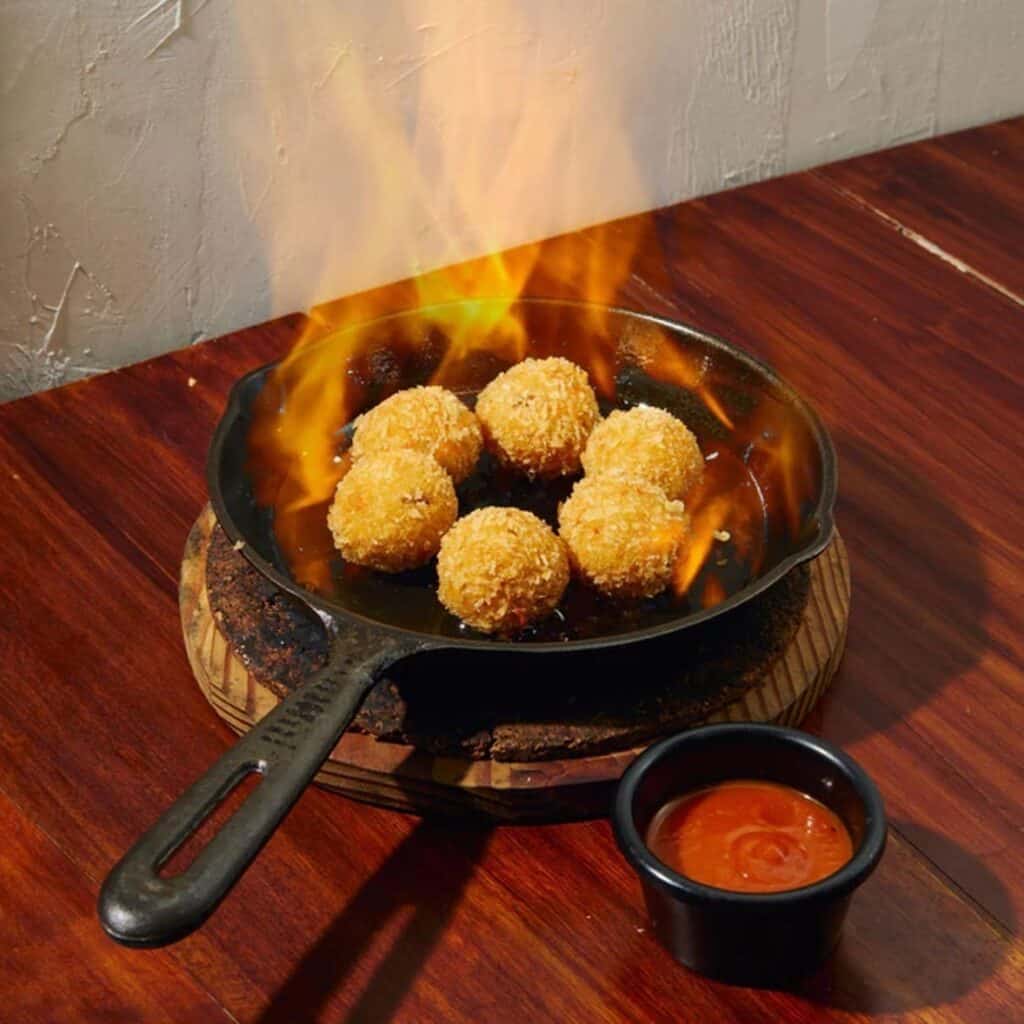 Three Cheese Ravioli – This dish is made with three different varieties of cheese, mozzarella, cheddar, and cream cheese. Those three create a wonderful blend of flavors to bring out Three Cheese Ravioli's unique flavor.
Beef Lasagna with Cream Cheese and Spinach – This dish is one of the most popular dishes at Half Saints for a reason. It's simple, flavorful, and suitable for vegetarians. It is made with frozen spinach, tomato sauce, and lasagna noodles.
Half Saints Menu Specials
While the best seller contains the most popular items, these are the most delectable things that Half Saints menu offers.
Arroz Con Pollo – In Spanish, "arroz con pollo" directly translates to "rice with chicken." It is a typical Spanish and Latin American dish that is prepared in a variety of ways. It is the ultimate one-pan meal!
Baked Salmon Bento – The baked salmon bento has a lighter fare, but this doesn't make this any less hearty and filling. One of the best dishes whenever you want your cheat days to literally feel like cheat days! Baked Salmon Bento is made up of sea scallops, tomatoes, dried cranberries, celery leaves, and quinoa that has cucumbers in it.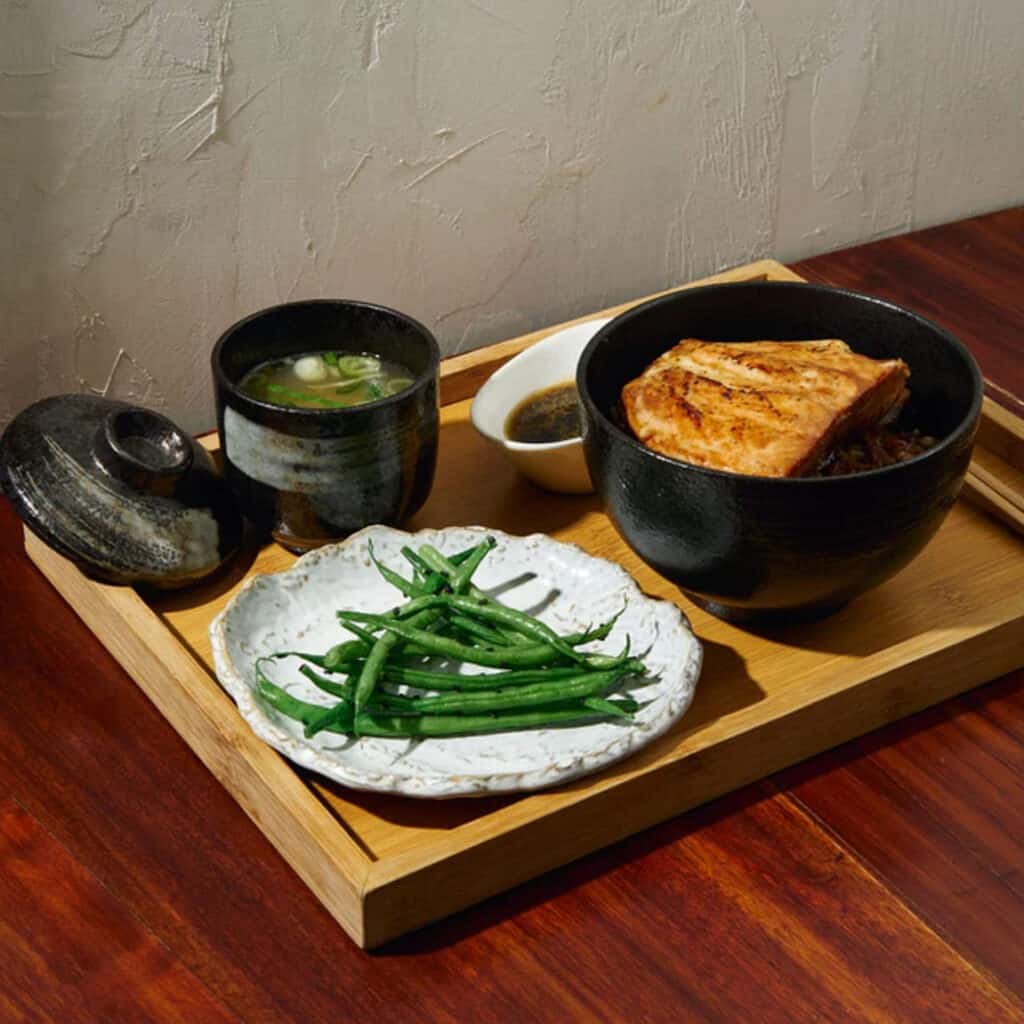 Braised Beef Eggs Benedict – The rich, meaty flavor of this dish' braised short ribs contrasts with the cheesy grits and poached eggs in this elegant rendition of Eggs Benedict! Best dish to increase your appetite and start your meal!
Starters
This menu is made up of items that will surely increase your appetite while waiting for the main course.
Tomato Cream Soup – This Tomato Cream Soup dish takes advantage of the flavor of fresh tomatoes and is one of the best soups ever. One thing that is good about this dish is it freezes and reheats very well and is also available for vegans and vegetarians.
Potato Leek Cauliflower Soup – It is a dish that doesn't include cream or dairy products which is why it is perfect for vegans. Despite being dairy-free and incredibly nutritious, This Half Saints menu is still very creamy and delectable. It tastes best when accompanied by some crusty bread for dipping.
Chicharron Teriyaki – This dish is made of Chicharron Bagnet, nori, and cream cheese. The items on the dish really blend well creating a very delicious taste. You can enjoy this dish by taking a piece of nori and rolling the bagnet in it while adding the cream cheese.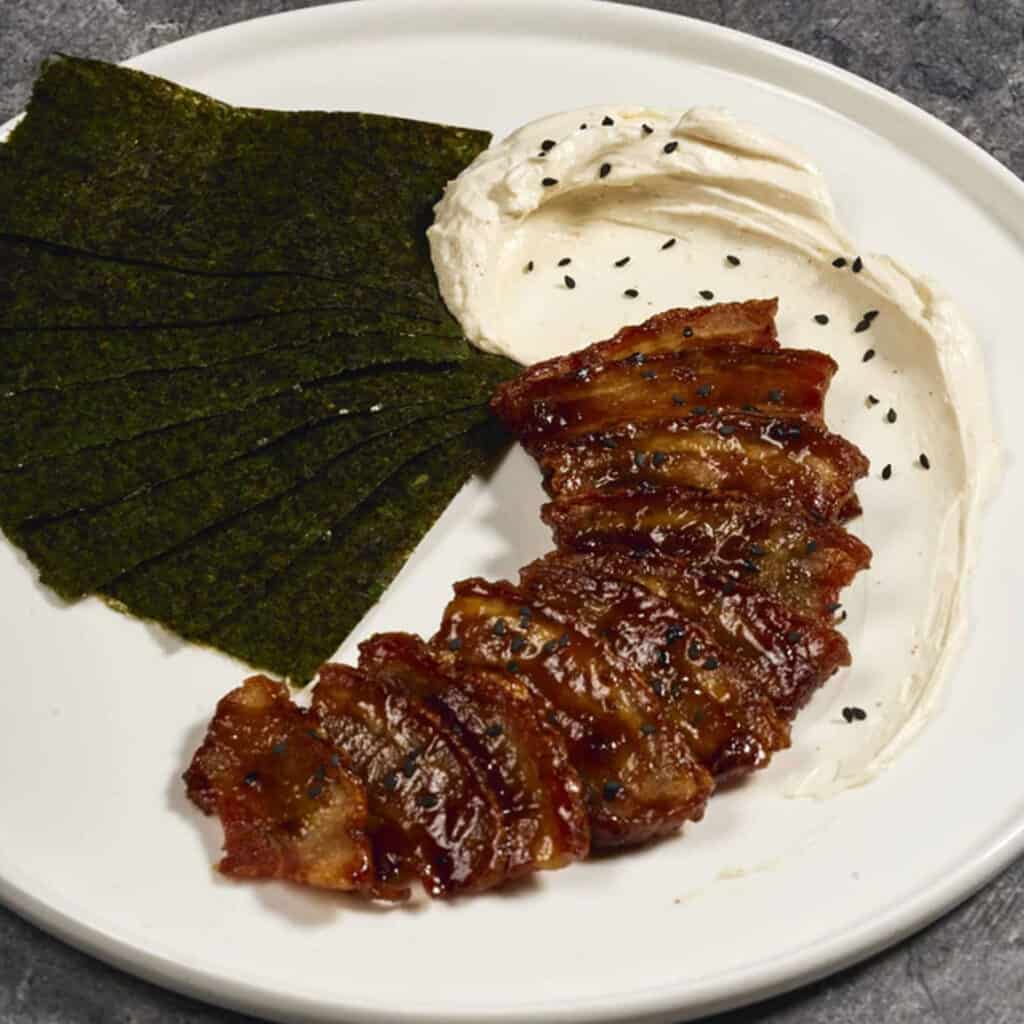 Puff Pizza
It is a pizza dough that is wrapped in a flour tortilla and then deep-fried. Puff pizza is the ideal late-night snack while you are watching your favorite shows or playing your favorite games. This pizza includes a puff of pastry crust and is topped with tons of cheese, pepperoni, bacon, cherry tomatoes, and fresh basil.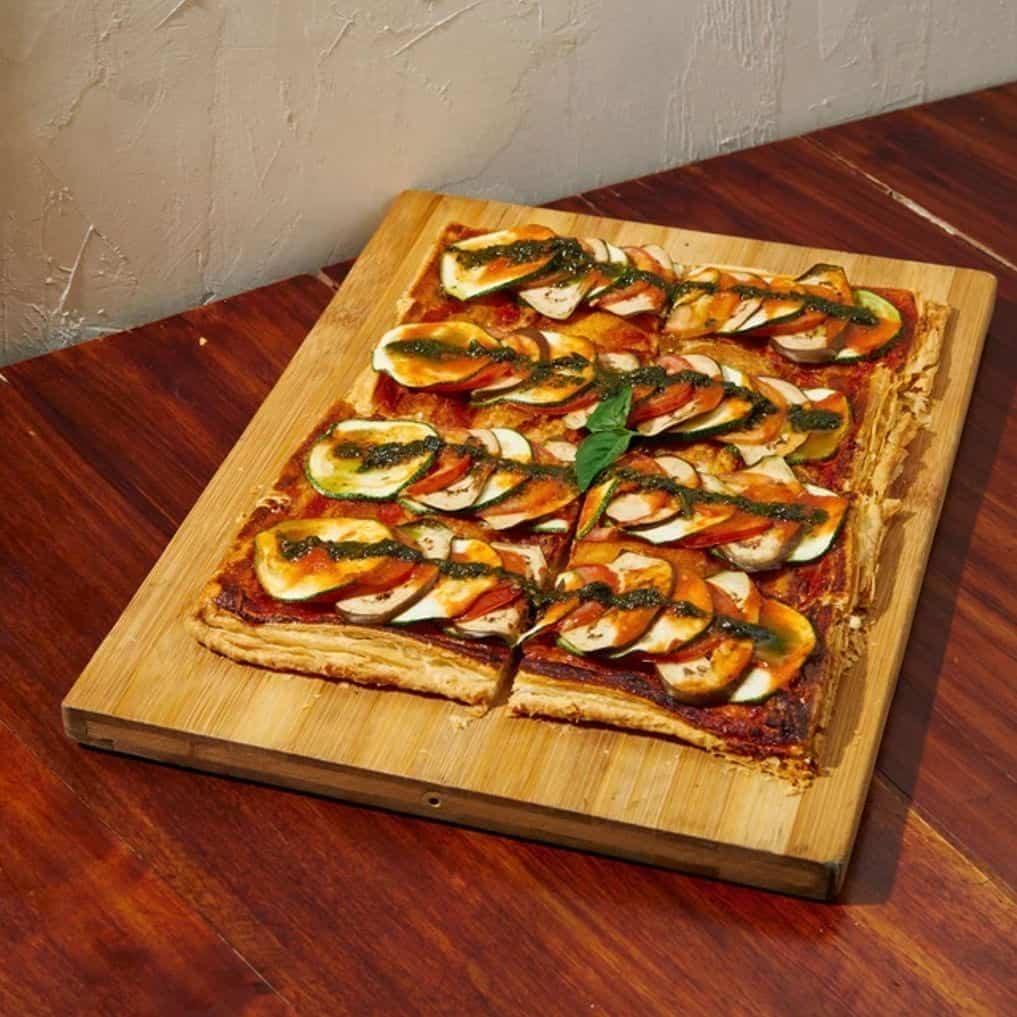 Pasta
This menu is made up of simple, traditional pasta dishes that are always a hit with guests and are inherently budget-friendly. Additionally, much of the pasta that Half Saints serve are composed of a wide variety of specialty diet-friendly pasta. It makes them more adaptable and available for all the customers who want their pasta while also keeping their diet.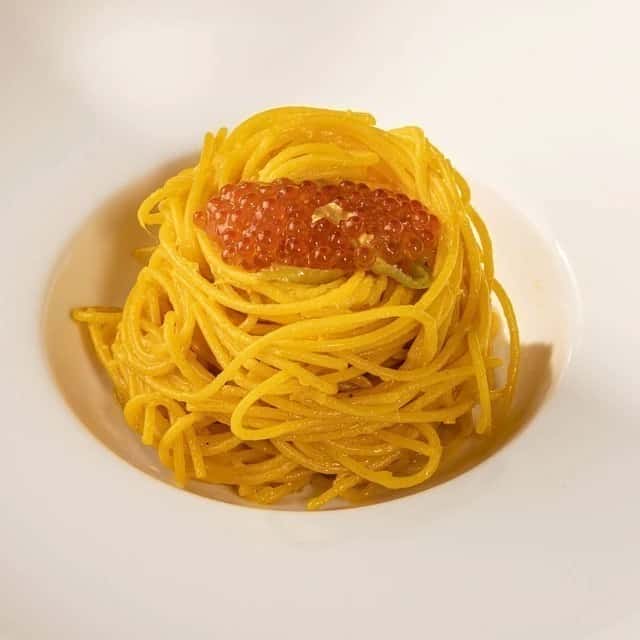 Choice of Toppings
You can also choose your favorite toppings and add them to your already delicious food! There are a lot of toppings you can choose from, such as cheese, bacon, chicken, pepperoni, mushrooms, bacon, and more!
Cake Menu
The cuisine at Half Saints offers something for every customer. They produce traditional, delectable cakes and pastries every day. Additionally, they also make fresh cakes that customers can order for special occasions.
Half Saints Menu Delivery
Half Saint's now brings the same dining experience to their customers' homes with the help of their new website and other affiliates. You can now browse all of their baked goods, which include several of their most popular items such as cakes and pastries. Additionally, you can also order Half Saints' baked goods on the FoodPanda application. For more information about their menu delivery and how to order, visit the Half Saints website or send a message to their social media pages.
Social Media Pages
Half Saints came across through social media so you can easily reach them for more inquiries. I highly recommend you visit and follow their social media pages to support the restaurant. Their social media accounts and website links are provided below:
Facebook: https://www.facebook.com/halfsaints/
Instagram: https://www.instagram.com/halfsaints/
Website: https://halfsaints.com/
Conclusion
Everything on the Half Saints menu is delicious! They never half-bake or serve it half-heartedly, whether you're experiencing it in their own space or from the comfort of your home. Half Saints is dedicated to bringing the best products to you, no matter where you are. They have great food, but the part that stood out the most was how accommodating their staff is! With great food and great customer service, Half Saint is a place you'd always want to come back to.