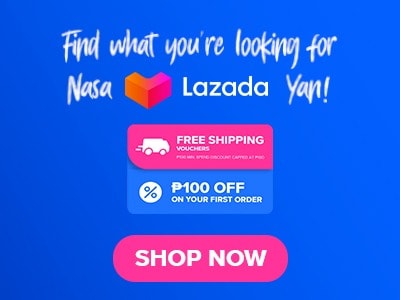 Tetsuo menu highlights its signature fried chicken with a Japanese twist. They incorporate a Japanese-style umami concept to create flavorful and remarkable dishes. Its menu consists of chicken, meals, bowls, specials, bites, buns, sides, drinks, and group meals. Its dishes became popular because of their authentic flavor and aesthetic presentation. Its umami flavor profile is the feature that represents its menu and sets it apart. 
Below, you'll find the updated list of Tetsuo menu prices.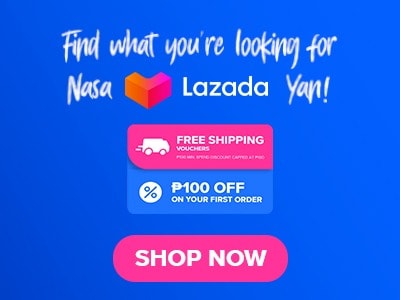 Menu Items
Price (PHP)

Meals

Fried Chicken + Rice (2 pcs)
220
Fried Chicken + Rice (3 pcs)
310
Karaage + Rice
180
Karaage + Soba
270
Karaage + Birthday Noodles
270
Chicken Sandwich
270
Ginger Scallion Chicken + Rice
250
Ginger Scallion Chicken + Noodles
280

Bowls

Torched Salmon Bowl
300
Beef + Egg Bowl
280
Curry Spiced Pork Bowl
250
Teriyaki Chicken Bowl
250

Chicken (Sharing)

Fried Chicken (2 pcs)
200
Fried Chicken (4 pcs)
380
Fried Chicken (6 pcs)
560
Karaage (Small)
200
Karaage (Large)
380
Hot Chicken (2 pcs)
250

Specials (Sharing)

Torched Salmon
380
Garlic Beef
300
Curry Spiced Pork
230

Bites (Sharing)

Corn Kakiage
150
Furikake Fries
150
Kani Fries
150
Chicken Skin
170

Buns (Solo)

Karaage Bun
170
Pork Bun
170

Sides (Solo)

Soba
150
Birthday Noodles
150
Beef Fried Rice
80
Plain Rice
30

Drinks

Coca Cola / Sprite / Royal
60
One Cup OZEKI
180
Strong Zero
170
Sapporo Beer
170

Group Meals

Group Meal for 4
1100
Group Meal for 6
1800
Group Meal for 8
2700
About Tetsuo
Tetsuo is the brainchild of Sean Bautista, Wesley Chan, and Timmy Jacob. The concept behind the restaurant is their interest in Japanese cuisine and culture. The dishes of their restaurant and its flavors represent the personality of the founders. Its unique flavors, welcoming staff, and aesthetic vibes are the factors that helped the restaurant gain loyal customers.
Tetsuo Menu Best Seller
The umami flavor and popularity of these dishes make them the restaurant's most-sought food items.
Fried Chicken Meal – The crispiness, juiciness, and choice of flavor are perfectly blended in their famous fried chicken. It consists of leg and thigh chicken part marinated in secret spices and buttermilk brine and served with the restaurant's special gravy. This signature dish is crispy on the outside but tender and juicy on the inside. Nori rice also comes with his dish.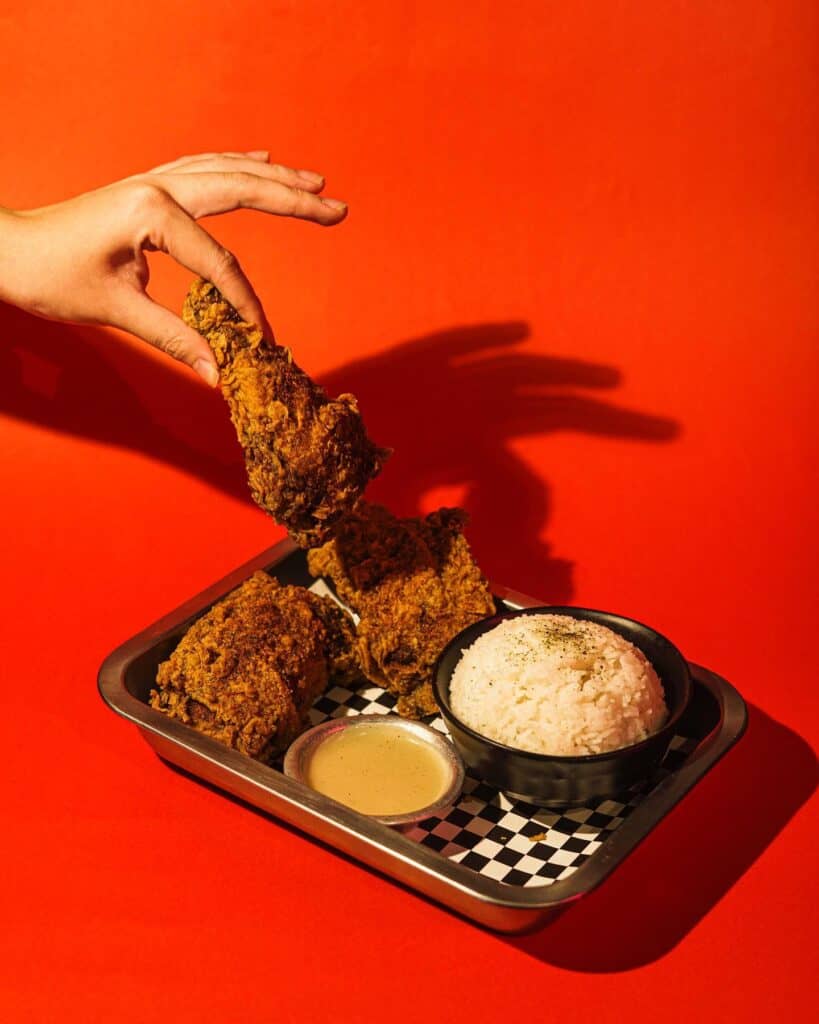 Karaage + Rice – In this Tetsuo menu, boneless thighs are seasoned with soy marinade and special spices. The marinade and spices create an authentic Japanese flavor to Karaage. It comes with nori rice and house gravy. 
Karaage + Soba – Karaage is made up of soy-marinated boneless thighs and has authentic Japanese flavors. Buckwheat noodles are used to make soba, which is prepared with spring onions, nori, and sesame. Soba sauce serves as a dipping sauce to enhance its flavors.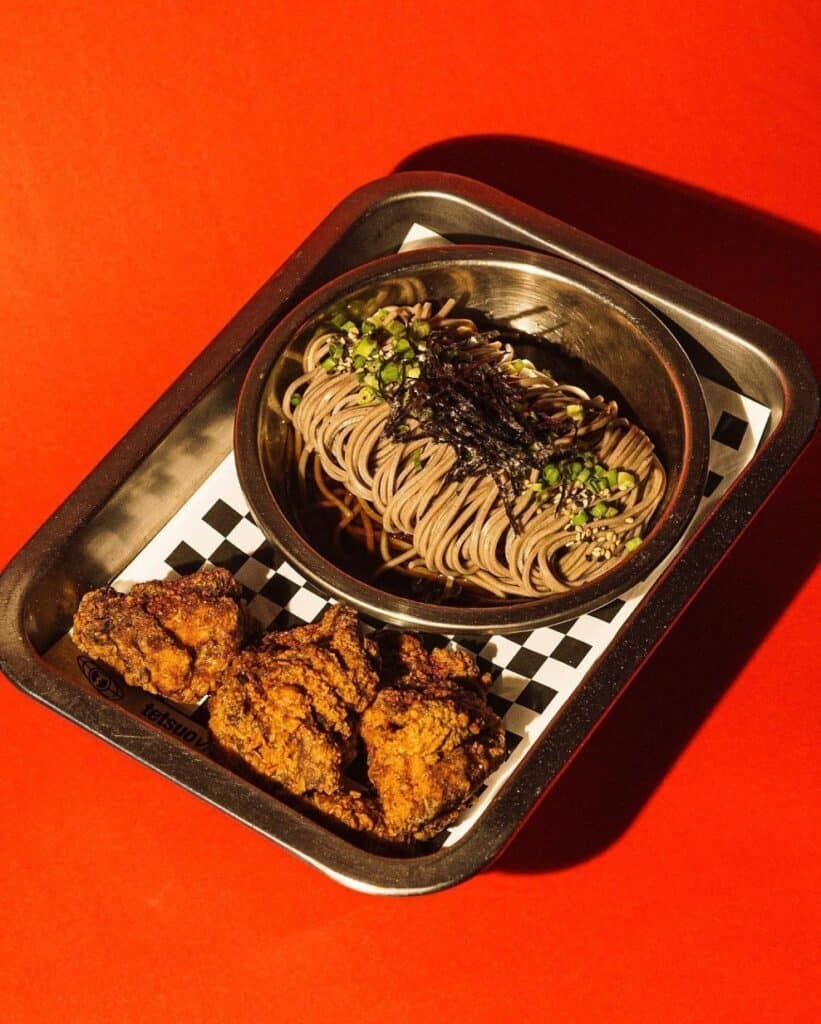 Torched Salmon Bowl – This dish is made up of fresh salmon, tempura crumbs, spicy crab fat mayo, pickled cucumber, green ice, spring onion, teriyaki, nori, and sesame. It is also served with rice.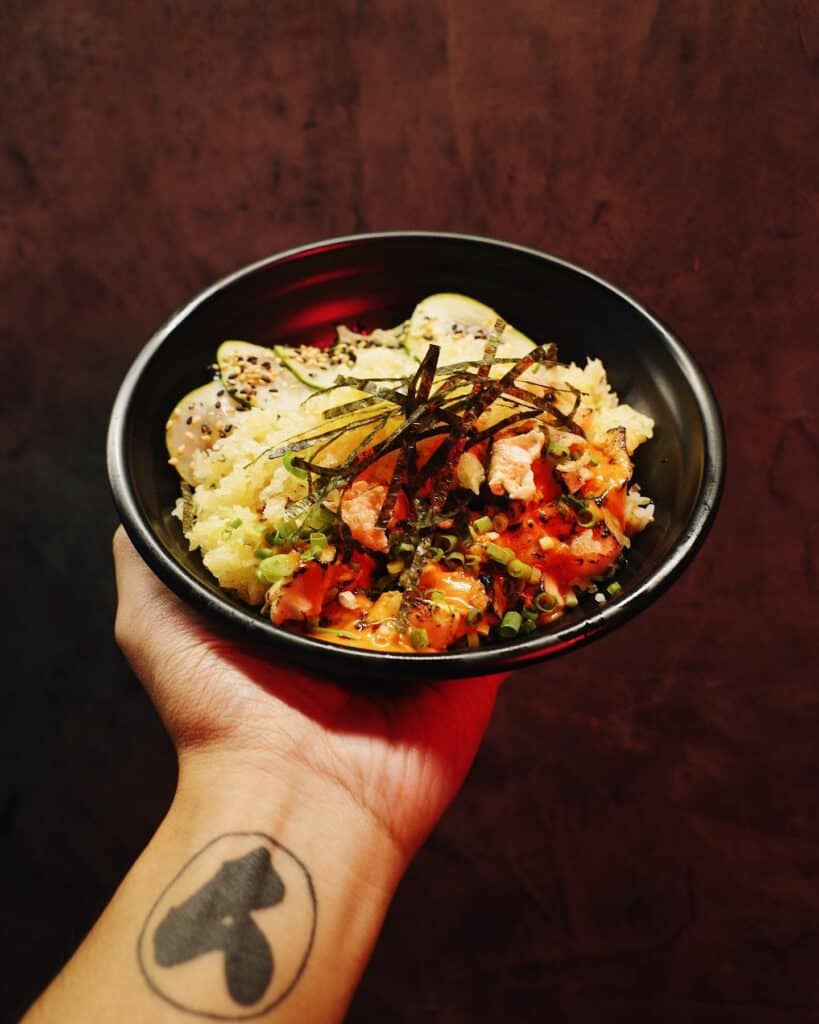 Furikake Fries – Potato fries are perfectly blended with shichimi honey and Tetsuo's furikake blend. It is a snack that is good for sharing. It can be paired with Tetsuo's chicken and buns.
Tetsuo Chicken Menu
Fried chicken is one of the common dishes that most restaurant offers. The founders of Tetsuo added a Japanese twist to this dish to make it unique and flavorful. Its delectable taste and aroma make people come back for more.
Fried chicken, karaage, and hot chicken are the chicken menu that Tetsuo offers. Fried chicken is made up of leg and thigh, buttermilk brine, spices, and house gravy. It is available in 2, 4, and 6 pieces so it is good for sharing. Karaage is made up of boneless thighs, soy marinade, spices, and house gravy. It is available in small and large servings. The three spice levels of their fried chicken and karaage are Sancho (Citrus and Pepper), Ichimi (Mild Heat), and Kaneda (Hot and Smoky).
Hot chicken is made up of chicken leg and thigh marinated with Carolina reaper spice blend and a buttermilk brine. House gravy is also served to make it more delectable.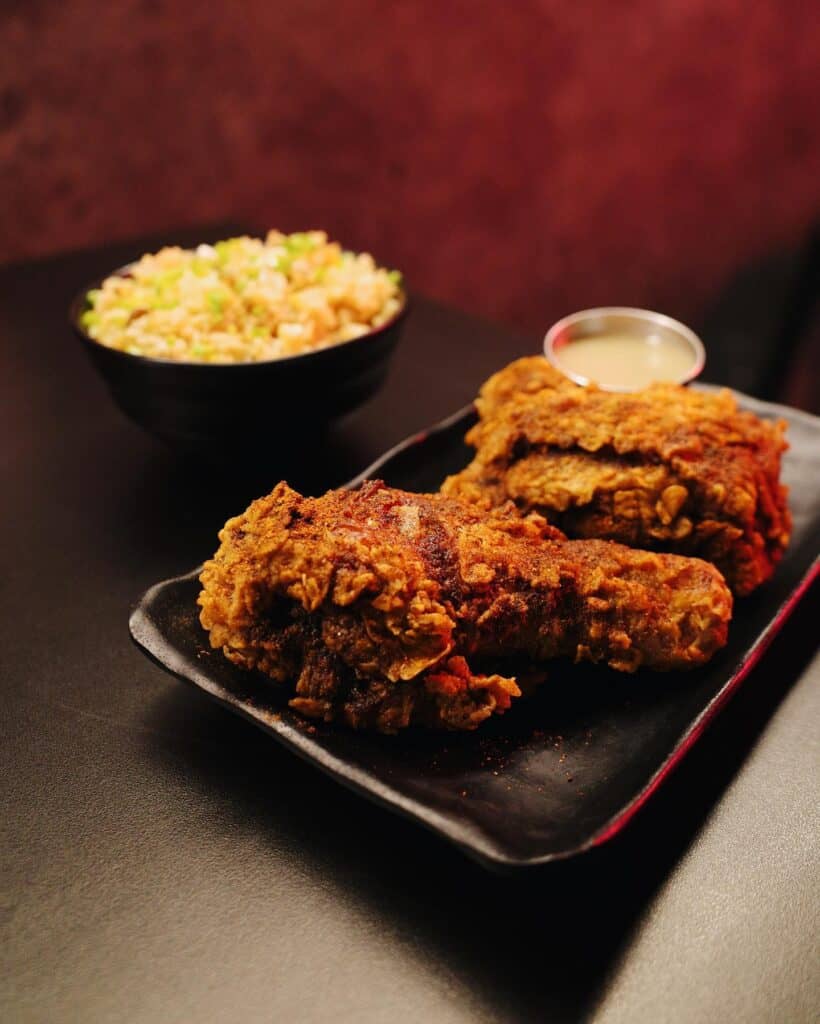 These chicken dishes can be eaten on their own or as a viand with rice. Its comforting goodness makes it one of the most sought and recommended dishes.
Bowls
The bowl dishes that Tetsuo offers are Torched Salmon Bowl, Beef + Egg Bowl, Curry Spiced Pork Bowl, and Teriyaki Chicken Bowl.
Beef + Egg Bowl consists of beef belly cooked soy mirin, teriyaki, spring onion, and sesame. Slow-poached egg and rice are also served with it. It is a traditional variant of gyudon that has gratifying goodness.
Curry Spiced Pork Bowl is a delectable dish that is made up of pork loin blended with curry salt, soy, sweet potato starch, and sesame-dressed cabbage. This menu from Tetsuo also comes with rice.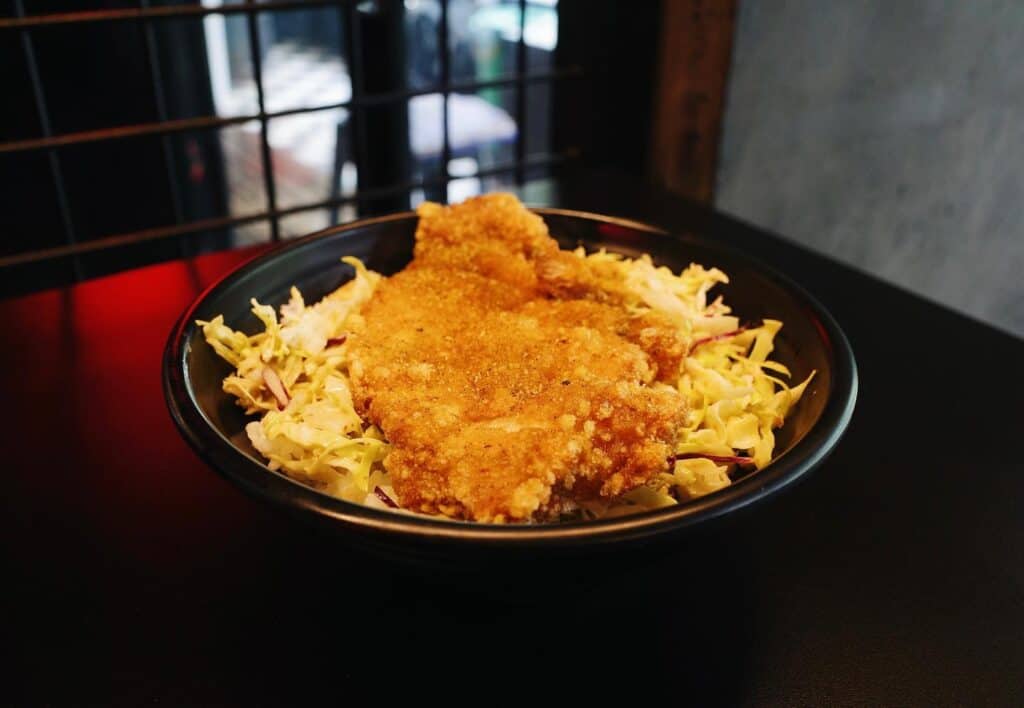 Teriyaki Chicken Bowl is made up of boneless thighs cooked in teriyaki glaze, sesame, scallions, and slow-poached egg and served with rice.
These bowl dishes are solo meals that will surely fill you up. There's a salmon dish for seafood lovers and meat dishes for those who prefer meat such as beef, pork, and chicken. Whatever your craving is, Tetsuo has different bowl dishes that will perfectly suit your taste.
Buns
Buns are perfect for those who want a lighter meal. It offers Karaage and Pork Bun.
Karaage Bun is made up of soy-marinated boneless thighs, Ponzu mayo, Spring Onion, Kaneda, and Mantou Bun. You will be able to taste its delectable and peppery crunch in each bite.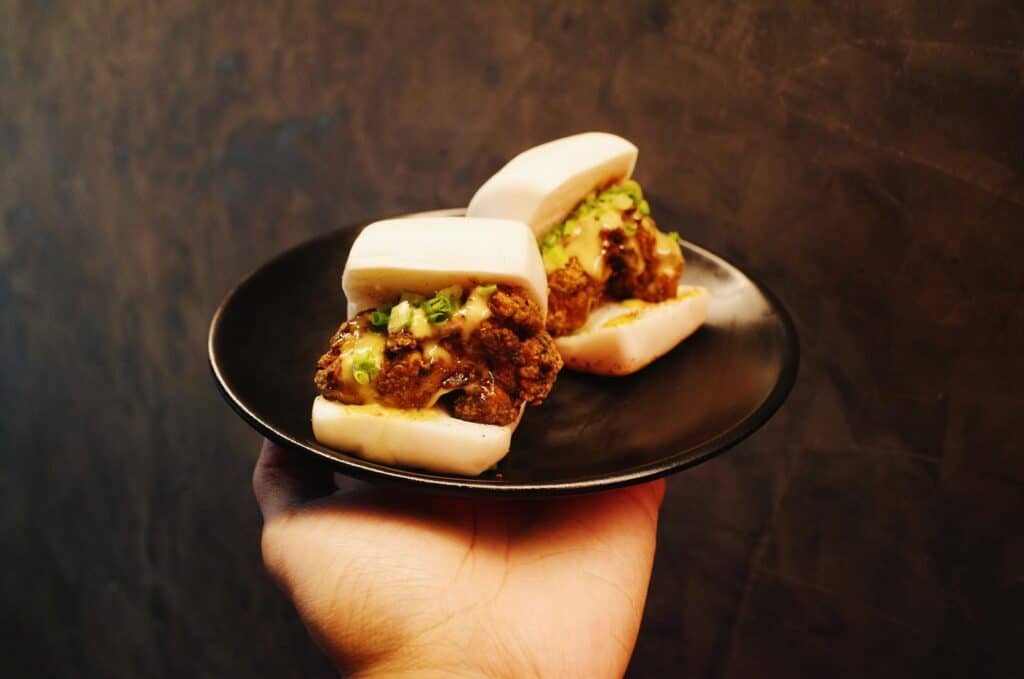 Pork Bun is a type of sandwich where Sous Vide Pork Belly, Hoisin Sauce, Cilantro, Peanuts, Pickled Cucumber, and Star Anise is stuffed in a cuapao bun that has a balance of sweet and salty flavor. 
The bursting flavors of these buns will surely delight your taste buds from the first bite to the last bite. The tasty goodness of these buns makes them truly delectable. It goes great with Kani or Furikake Fries.
Sides
Plain rice, Beef Fried rice, Soba, and Birthday Noodles are the side dishes that Tetsuo offers. 
The Plain rice is perfect to be paired with Tetsuo's chicken and special dishes. It also offers Beef Fried Rice for those who want to level up their dining experience as it is made up of chopped beef, beef tallow, egg, naruto, leeks, and chahan sauce. 
The other side dishes that it offers are Soba and Birthday Noodles. These side dishes are a perfect addition to your main meal. These are must-try noodle dishes especially if you want to explore new noodle recipes.
These side dishes are perfect to be paired with other Tetsuo menus such as chicken and special food items. Its umami flavors will make you happy and satisfied. 
Group Meals
Group Meals are available in groups with 4, 6, and 8 members.
Group meals for 4 consist of 4 pieces of Fried Chicken or Karaage for 4, 1 Torched Salmon, 2 Beef Fried Rice, and 2 Birthday Noodles or 2 Cold Soba.
Group meals for 6 include 6 pieces of Fried Chicken or Karaage for 6, 1 Curry Spiced Pork, 1 Garlic Beef, 1 Torched Salmon, 3 Beef Fried Rice, 3 Birthday Noodles, or 3 Cold Soba.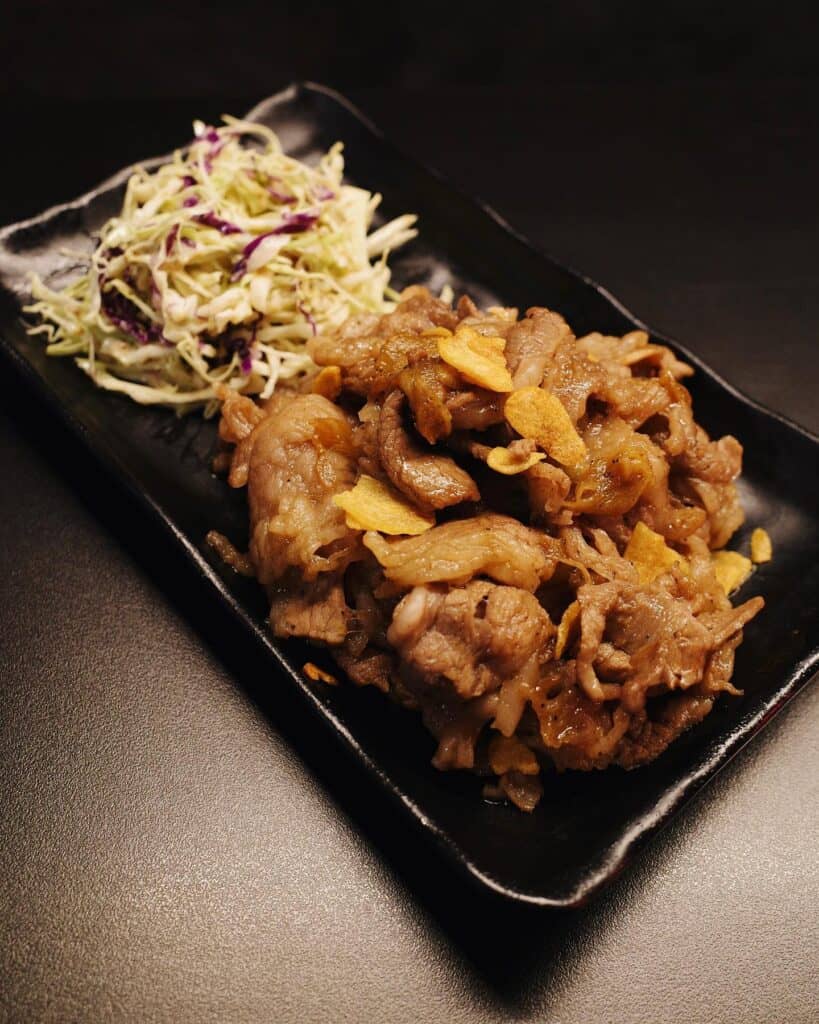 Group Meals for 8 includes 8 pieces of Fried Chicken or Karaage for 8, 1 Torched Salmon, 1 Chicken Skin, 2 Furikake Fries, 2 Garlic Beef, 2 Curry Spiced Pork, and 8 Beef Fried Rice.
Food tastes better when you are eating with your family and friends. These group meals make dishes more affordable so you will be able to enjoy more food at a lower price. It is also perfect for small gatherings or celebrations.
Tetsuo Menu Delivery
Tetsuo Katipunan and Makati are open for delivery via FoodPanda, GrabFood, Pickup.PH, and couriers booked by customers. Visit https://linktr.ee/tetsuo.official to access their food delivery partners, menu, and exclusive promotions. You can also call their Katipunan branch at 0916 487 6525 from Monday to Sunday (11:00 am to 10:00 pm) and Makati branch at 0916 487 6559 from Sunday to Tuesday (11:00 am to 10:00 pm) and Wednesday to Saturday (11:00 am to 2:00 am).
Tetsuo Social Media Pages
Eat, chill, and have fun dining in Tetsuo. They have several social media pages that you can choose to follow. They are actively posting updates about their restaurant. You might get a promotional post if you follow them. Below, you will find the links that will redirect you to their pages.
Facebook: https://www.facebook.com/tetsuo.vision
Instagram: https://www.instagram.com/tetsuo.vision
Conclusion
Tetsuo Menu is perfect for all ages and different occasions. The tangy, rich, and savory flavors of its dishes make them satisfying and delectable. Its umami flavor profile is the feature that makes its dishes extraordinary. Its relaxing and welcoming vibe attracts people from different walks of life. Tetsuo is a great place that will surely give you a new, fun, and memorable dining experience.