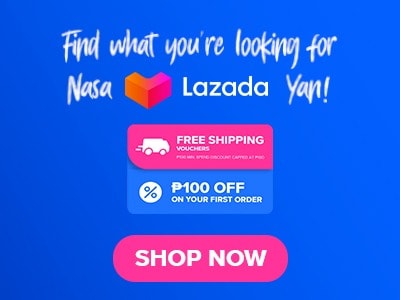 Planning to go on a vacation in Tagaytay? If you're looking for a great cafe I found one for you. The Purple Beetle menu offers a variety of food choices for you. Their coffee, pasta, and fries are actually delicious based on my experience. Their cafe has a nice ambiance, if you love arts you'll love this cafe for sure. Interested already? Let us get to know them more, their food items, prices, and things about them. Let's start now, shall we?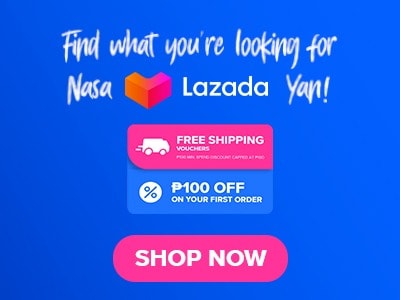 Menu Items
Price (PHP)

Rice Meal

Crispy fried chicken
160
Buffalo chicken wings
190
Teriyaki chicken wings
190
Barbecue flavored chicken wings
190
Honey garlic chicken wings
190
Honey Parmesan chicken wings
200
Sriracha chicken wings
200
Crispy pork liempo
220
Crispy dory fish
220
Dory fish In oysters and garlic sauce
220
Cheesy baked salmon
290

All Day Breakfast Silog

Pork tapsilog
250
Tocilog
250
Hotsilog
220
Bangsilog
260
Spamsilog
260
Cornsilog
220
Chicksilog
250

Extras

Rice
35
Java rice
50
Garlic rice
50

Light Bites (for sharing)

Crispy fries
125
Cheese flavored fries
135
Barbecue flavored fries
135
Sour cream flavored fries
135
Cheesy bacon fries
195
Crispy wedges
145
Beef cheese wedges
195
Nachos
195
Pizza dip
195
Fish and chips
250
Crispy chicken wings with fries
240

Burgers

Cheese burger
190
Cheese burger with bacon and egg
250
Cheesy bacon burger
290
Spam lover burger
310

Pasta

Lasagna rolls
235
Carbonara
195
Spaghetti
195
Tuna pasta
195
Baked macaroni
195
Pesto pasta
195

Salad Soup Sandwiches

Caesar salad
230
Cream of mushroom soup
105
Cream of corn soup
105
Clubhouse
250
Ham and cheese
150
Bacon and cheese
150
Tuna and cheese
150

Toast and Pancakes

Classic french toast
160
Cinnamon french toast
160
Cream cheese and banana French toast
190
Nutella cinnamon french toast
190
Classic pancake
160
Caramel pancake
170
Chocolate and banana pancake
190

Oh Frappe

Hazelnut
220
Mocha
220
Salted caramel
220
Java chip
220
Chocolate chip
220
Cookies and cream
220
Strawberry
220
Green tea
220
Mango graham
220

Oh Sundae

Chocolate sundae
210
Cookies and cream
210
Mango graham
210
Strawberry
210
Banana split
210

Cheesecakes

Blueberry cheesecake
140
Cookies and cream
140
Salted caramel
140
Matcha green tea
140
Chocolate cheesecake
140

Refreshments

Bottled water
40
Iced tea
70
Mango juice
70
Pineapple juice
70
Classic lemonade
80
Purple lemonade
80
Green lemonade
80
Cucumber lemonade
80
Lychee lemonade
80
Blue lemonade
80
Red lemonade
80
Soda in can
60

Hot Beverages

Espresso
95
Americano
105
Cafe latte
125
Cappuccino
125
Hot choco
145
Hot mocha
145
Caramel macchiato
145
Hazelnut flavored coffee
145
Salted caramel flavored coffee
145
Hot green tea latte
145
Hot tea
70
Kapeng barako
95

Cold Beverages

Iced americano
115
Iced latte
145
Iced cappuccino
145
Iced mocha
165
Iced choco
165
Iced green tea latte
165
Iced caramel macchiato
165
Iced hazelnut flavored coffee
165
Iced salted caramel flavored coffee
165

Smoothies

Banana
170
Banana strawberry
185
Strawberry
170
Mango
185
Choco banana
195
About Purple Beetle
Purple Beetle is owned by Kiko and Elsie Blanco. Purple beetle is not your ordinary over-price cafe. They provide only the best for their customers, they really set standards for their customers to only get the better. Their cafe became the outlet for Kiko and Elsie's love of food, arts and crafts, and cooking. The owners worked as IT in Singapore, and though they are paid high overseas there's something still missing and that is they can't do what they really love and cannot pursue their passion.
The secret of their success aside from delicious coffee and food is they have everything, they have hot drinks, frappe, pasta, burgers, desserts, or rice meal they have it. While in the cafe customers will get to play Jenga with their friends, or start coloring Their mandala themed coloring sheet, Kiko and Elsie make sure that they are hands-on with their business.
Purple Beetle Menu Best Seller
I have listed all the Purple Beetle best sellers menu according to their staff. Here in the list are their most ordered items that are quite popular among their customers. Best sellers are a great choice if you can't decide which item to order on their menu.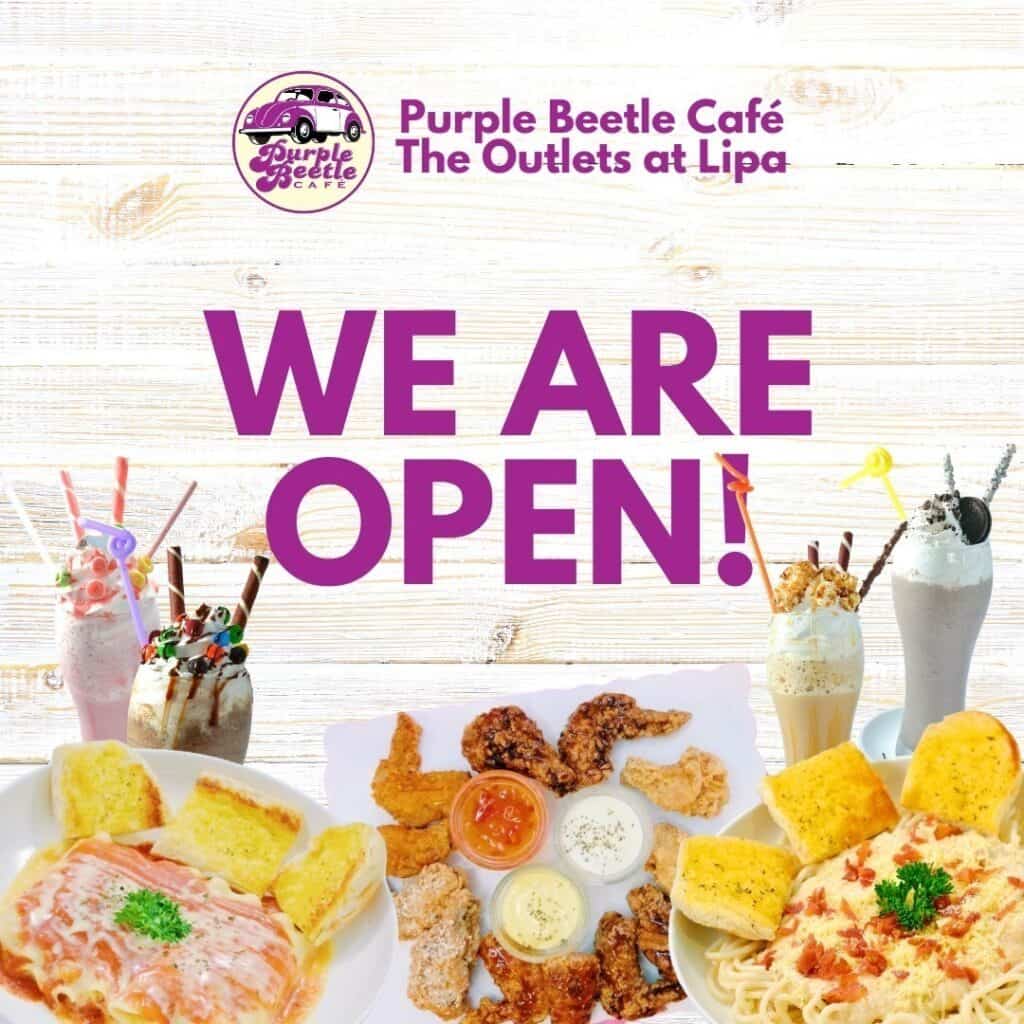 Cream Cheese and Banana French Toast – Their cream chees and banana french toast are served with bacon and scrambled eggs. The sweetness of the banana on the toast combined with cinnamon flavored toast drizzled with maple syrup tasted really good. You can pair this dish with something like beef cheese wedges for a great and heavy breakfast galore.
Beef Cheese Wedges – Ordinary fries are already old so replace them with wedges, right? Beefy and cheese at the same time, the wedges are cooked perfectly in this Purple Beetle menu. The flavors of their beef cheese wedges are a bomb.
Fish and Chips – Made with dory fish covered in a well-seasoned batter with some spices to make the dory very delicious then deep fried. Partnered with golden deep-fried fries and their special sauce. Their fish and chips are simple yet very tasty. 
Cheeseburger with Bacon and Egg – This will surely give you a great treat. Made with pure beef patty, egg, bacon, tomato, lettuce, and cheese with their special sauce and served with fries and mayo ketchup dip. Their beef patty is free of extender and you're sure that the burger is pure beefy goodness in every bite.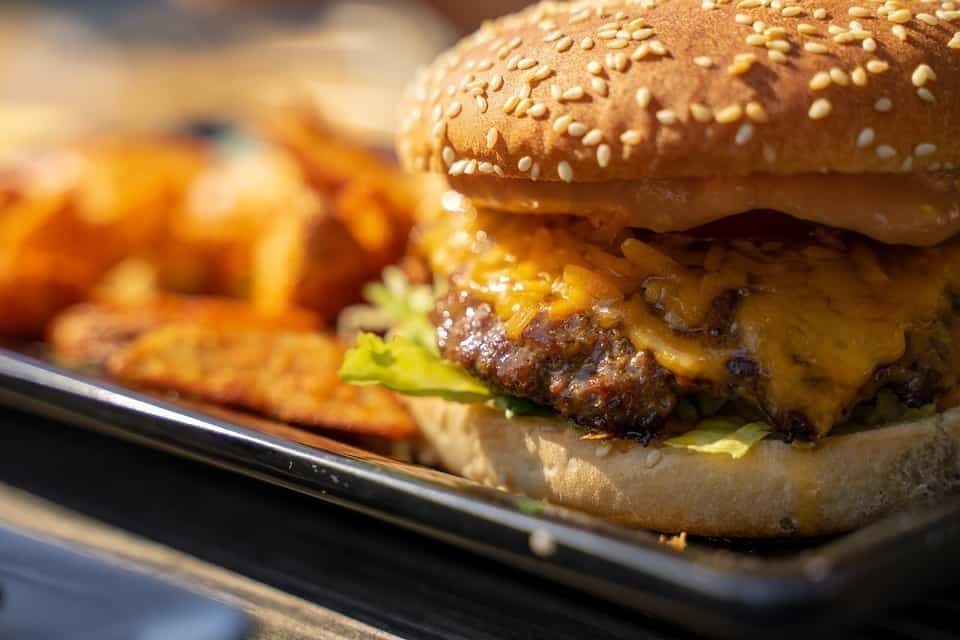 Buffalo Chicken Wings – Served with buttered veggies as a side, their Buffalo chicken wings are not too spicy they can be enjoyed by anybody. They also serve this with rice.
Lasagna Rolls – I don't want to be biased but their lasagna rolls are one of the best lasagnas I tasted. I highly recommend this menu from the Purple Beetle. It's delicious and affordable and can make you full. Their lasagna is the owner's recipe (Elsie). Thus you can guarantee homestyle cooking. They also serve this with garlic bread.
Purple Beetle Burgers
Purple Beetle has four burgers to choose from, they have a cheeseburger, a cheeseburger with bacon and egg, a cheesy bacon burger, and lastly their spam-lover burger. All of their burger items are delicious and the serving is quite big so you will never end up not full.
Purple Beetle Toast and Pancakes
Toast and pancakes are quite popular in purple beetle. They have a variety to choose from, they have classic french toast, cinnamon french toast, cream cheese, and banana French toast, Nutella cinnamon french toast, classic pancake, caramel pancake, and their chocolate and banana pancake. Their toast and pancakes are soft and delicious. I highly recommend the Nutella french toast and their caramel pancake if you have a sweet tooth.
Purple Beetle Pasta
When it comes to pasta dishes, the Purple Beetle has it. They have 6 different kinds of pasta to choose from, they have lasagna rolls which are the best lasagna rolls that I tried so far, they have their creamy carbonara, spaghetti that is so lovely and delightful, tuna pasta if you love tuna and looking for lighter pasta, baked macaroni, and pesto pasta.
Purple Beetle Menu Delivery
You can call 0916-6864675 if you want to order purple beetle food items and if you are near the Bauan location. You can also message them on their Facebook page and they usually respond during regular working hours. Also, you can also check and see which delivery services are available at your location and try ordering from those third-party delivery services.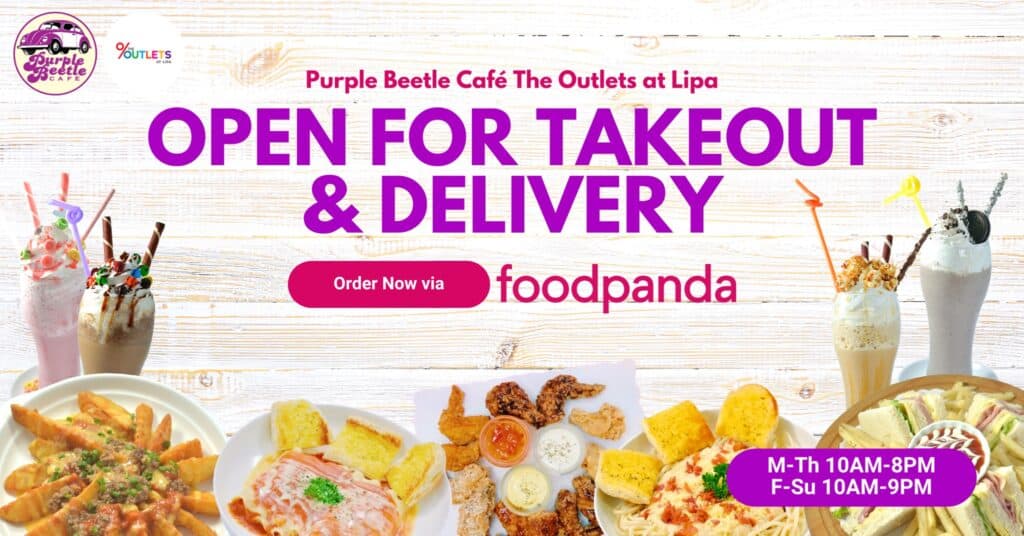 Social Media Pages
Here are Purple Beetle's social media pages that you should like or follow to be updated on their latest promotions and updates and discounts.
Facebook: https://facebook.com/purplebeetleph05/
Instagram: https://www.instagram.com/purplebeetlecafe/
Conclusion
A great place to go if you are looking for a good cup of coffee. The Purple Beetle menu has a lot it's actually a one-stop shop for all of your cravings. The food items in this cafe are good, affordable, and delicious. There are some activities in the cafe that you can do with your friends and that's one of the reasons why purple beetle is popular among their customers, they will give you a homey vibe upon entering their cafe. Affordable for the quality of their products, their crews are good, they are friendly and fast they will never make you wait for a long time. A good place to go especially if you have a sweet tooth since they have many sweet items on their menu. Their Place is very well-maintained and comfortable. I highly recommend this place if you want a great cup of coffee with great light meals to enjoy with your barkada and family.