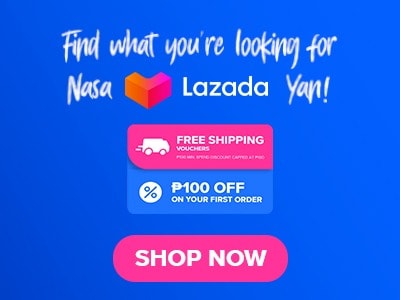 If you are looking for Japanese food, especially ramen I found the most affordable restaurant for you. Are you craving some ramen and don't know where to get the best-tasting yet affordable ones? Good news, since I found something interesting. Ever heard about Ramen Kuroda? If not let me introduce them to you. This Japanese restaurant serves mostly Japanese food and their price are surprisingly affordable with of course good quality. Look no more, ill save you your misery in finding affordable yet authentic ramen since in this article we are going to know the Ramen Kuroda menu, a little bit of info about them, their goals how they started, and the best food menu. Sounds new right but believe me, I tried dining in at their restaurant and the food will never disappoint you. They have actually a lot to offer. So, let's start!
Below, you'll find the updated list of Ramen Kuroda menu prices.
Menu Items
Price (PHP)

Ramen

Shiro ramen
180
Kuro ramen
180
Aka ramen
180
Shiro cashumen
230
Kuro cashumen
230
Aka cashumen
230
Bari kara ramen
230
Tan tan men
230
Curry ramen
230
Aemen
180

Add Ons

Egg
30
Leak
30
Chashu
50
Nori 4 pcs
30
Extra noodles
40
Karashi takana
30

Set Meals

Ramen chahan set
320
Ramen gyoza set
320
Ramen teriyaki pork don set
320
Ramen teriyaki chicken don set
340
Ramen curry rice set
340
Ramen gyu don set
360
Ramen chicken karaage set
360
Ramen spicy chicken karaage set
360
Ramen tonkatsu set
360
Ramen oyaku don set
340
Ramen chicken nanban set
350
Ramen katsu don set
380

Special Bento Set

Kuroda basic bento set
500
Kuroda bento healthy set
500
Kuroda kids meal
230

Side Dishes

Gyoza
100
Chicken karaage
240
Special chicken karaage
240
Kani salad
220
Pork salad
180
Salmon sashimi
300
Salmon spicy salad
240
Ebi fry
280
Ebi tempura
280
Chicken nanban
240
Tonkatsu
240
Teriyaki chicken
160
Teriyaki pork
130
Edamame
80

Rice Dishes

Shiro chahan
150
Kuro chahan
150
Aka chahan
150
Curry rice
180
Katsu curry
240
Salmon spicy roll
280
California roll
260
Salmon roll
300
Teriyaki pork roll
240
Teriyaki pork don
150
Gyu don
200
Teriyaki chicken don
280
Edi ten don
300
Katsu don
220
Tentoji don
300
Oyaku don
180
Teriyaki salmon don
220
Chicken karaage don
220
Rice
40
Onogiri tanaku
80
Onigiri sake
80

Drinks

Green mango shake
80
Yellow mango shake
80
Watermelon shake
80
Orange shake
80
Coke
50
Coke zero
50
Sprite
50
Royal
50
Four Seasons
50
Pineapple juice
50
Iced tea
50
Bottled water
40
San mig light
80

Desserts

Halo halo green tea
120
Halo halo yellow mango
120
About Ramen Kuroda
Ramen Kuroda opens their first restaurant in Manila way back in 2015. Their goal is to bring quality and delicious Ramen affordable to Filipino consumers. In Japan, ramen is available for every customer whether you are rich or poor, working type or student and that's what the owner wants to do here in the Philippines on starting his business.
The main goal is to let Filipino people enjoy authentic ramen at the most affordable price. In Manila, a lot of Japanese restaurants serve quite an authentic ramen but the problem is the price that's the reason why people don't have easy access to this type of food, Kuroda loves Filipino people to enjoy Japanese food as well that's why he made this affordable.
There are 19 ramen Kuroda shops in the Philippines as of today according to their website and they are continuing to grow really fast. He also made the exterior of his restaurant quite cozy and very Japanese so that it'll be much more like eating in Japan, plus the authentic taste.
Ramen Kuroda Menu Best Sellers
Here is the list of some of the best-tasting ramen that they can offer and you must try it. This may also serve as a guide for you if you are new to their menu.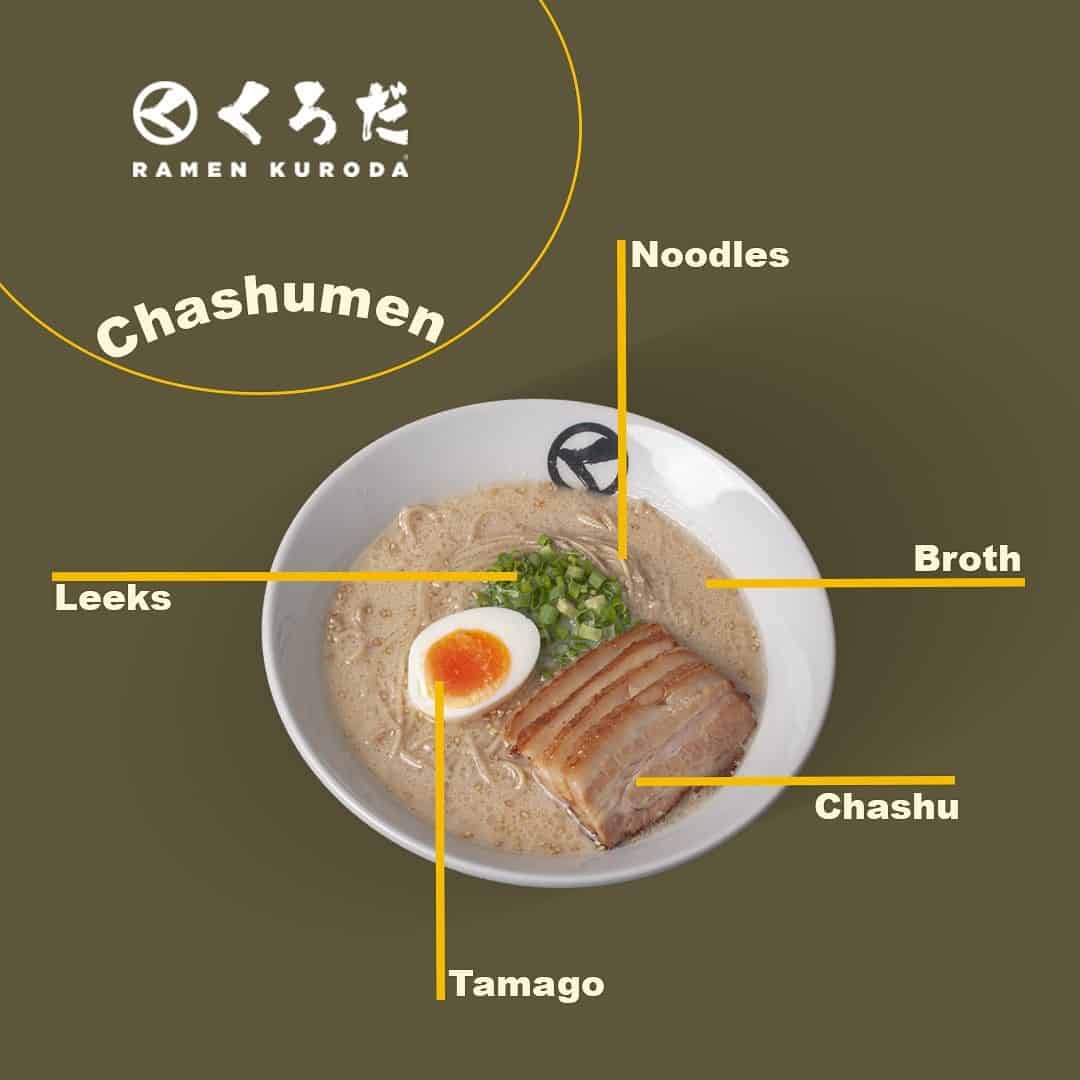 Kuro Ramen – This ramen has a nice rich taste of roasted garlic. The flavor was not very overpowering so it was easy to eat. The roasted garlic flavor on its broth made it very tasty. This one is my personal favorite and I highly recommend this for you to try.
Aka Chashumen – This Ramen Kuroda menu is mildly spicy and it tastes something like crabby which made this one different. The seafood flavor is really good and the spiciness is just right. What I like most about this ramen is the bursting flavor, very savory and easy to enjoy. Recommended for people who love a little spicy on their soup.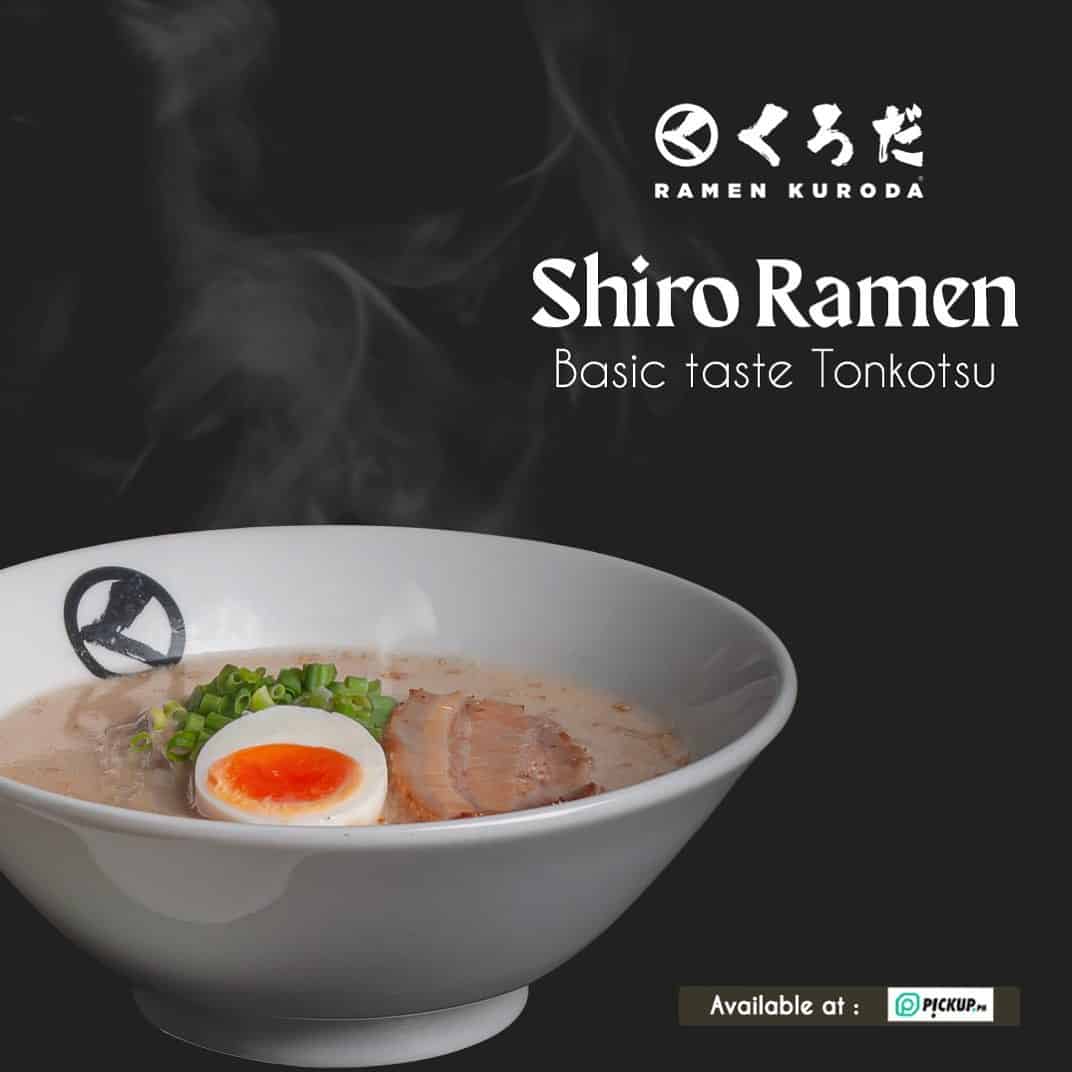 Shiro Ramen – This menu of Ramen Kuroda consists of basic ingredients. The taste is simple but very satisfying. The broth is light and really perfect taste for rainy days. The light soup for this ramen made it easy to appreciate. Highly recommended for people who don't want overpowered flavor ramen but with a good broth.
Ramen Kuroda Birthday Promo Menu
Though their promo change depending on the season Ramen Kuroda offer a birthday promo. All you have to do is to dine in at their store on the day of your birthday, order your favorite ramen or set meal and play a dice game.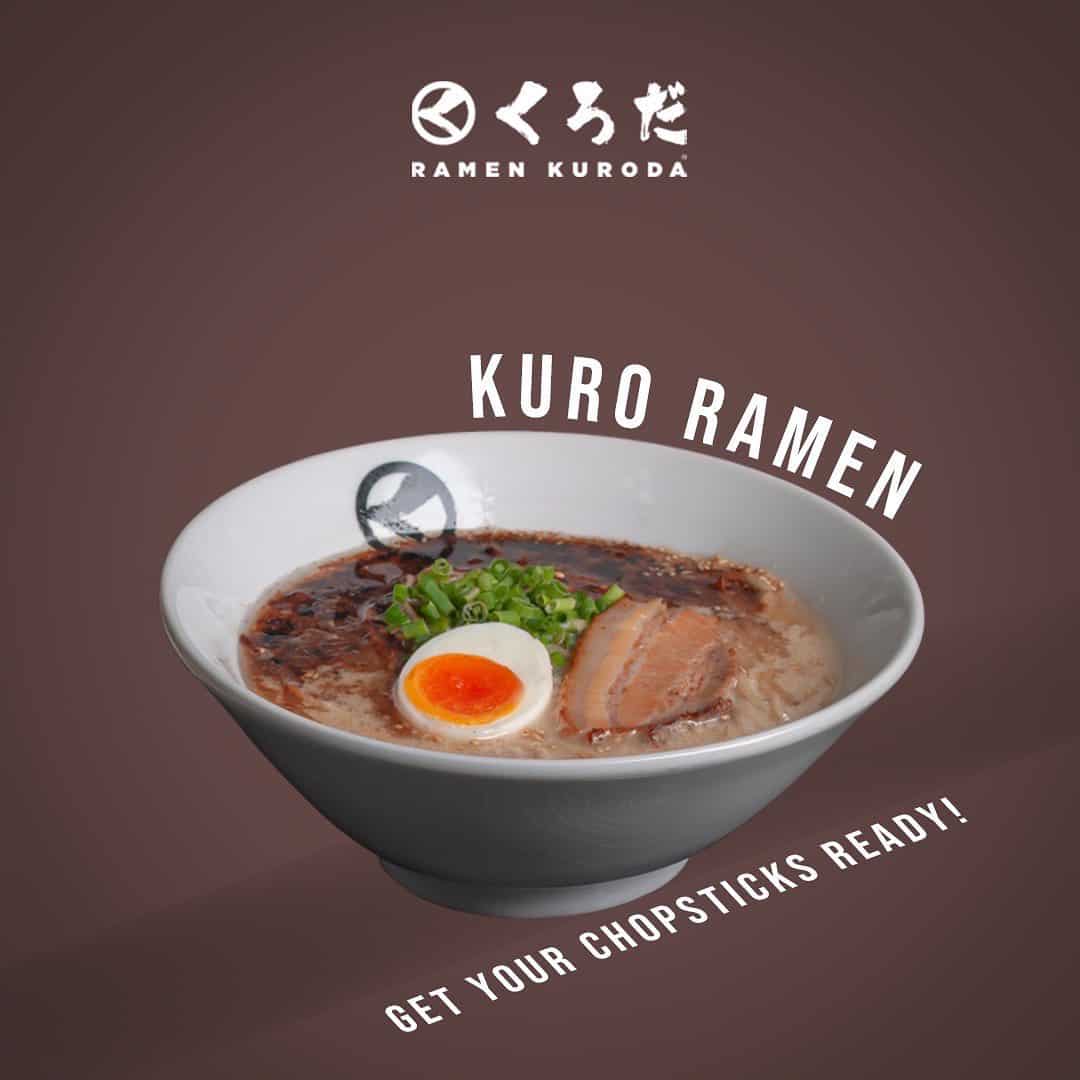 You can win free vouchers from them simply by playing the game. To know more about their latest promo you can follow their Facebook account and Instagram account to be updated.
Ramen Kuroda Menu Delivery
You can order your favorite Ramen Kuroda food items simply by going to their website at kuroda.ph. On their website, they offer delivery or pick-up services. You can also use third-party delivery services like Food Panda and Grab Foods and other delivery services available in the market these days. If you want to call them via their hotlines, you can see the information below.
Ramen Kuroda Venice – 02-82834825
Ramen kuroda BF homes – 02-85536824
Ramen Kuroda SM Dasma – 046-4160482
Ramen Kuroda Ayala Ave Makati – 02-88326216
Ramen Kuroda Double Dragon – 02-88515261
Ramen Kuroda Lucky Chinatown – 02-82418157
Ramen Kuroda Paseo Center – 02-82962614
Ramen Kuroda TV5 – 02-83538971
Ramen Kuroda SM North Edsa – 02-82547675
Ramen Kuroda Glorieta 5 – 02-82916610
Ramen Kuroda SM Manila – 02-82438665
Ramen Kuroda Mall of Asia – 02-79159572
Ramen Kuroda Aseana 2 – 02-88326246
Ramen Kuroda Festival Mall – 02-87244958
Ramen Kuroda Eaton Centris – 02-89369369
Ramen Kuroda SM Fairview – 02-89276098
Ramen Kuroda Mezza Residence – 02-79434316
Ramen Kuroda Cyber and Fashion Mall Eastwood – 02-85343414
Ramen Kuroda Sm Marikina – 02-86389091
Ramen Kuroda Sm Sucat – 02-82933356
Ramen Kuroda Sm San Mateo – 02-86354086
Ramen Kuroda Sm Marilao – 044-7640468
Ramen Kuroda Sm Bicutan – 02-79149056
Social Media Pages
Here is the list of their social media pages that you can follow to be updated on their latest promos and discounts. Be sure to hit the follow button so you won't miss any important news about them.
Facebook: https://facebook.com/kuroda.ph/
Instagram: https://www.instagram.com/ramenkurodaph/
Conclusion
It's really nice to have a place to go with authentic ramen at and very affordable price and Ramen Kuroda made it possible. The ambiance of their restaurant is really nice, cozy, relaxing, warm, customer-friendly, and very Japanese. It's like dining in an expensive restaurant but actually not because we all know by now that their products are very affordable. With just 180-300 pesos, you may enjoy the delicious goodness of their ramen without breaking the bank. The Ramen Kuroda menu and the service in their restaurant are of top-notch quality. The crews are polite and the whole place is clean. Great value for your money good place to eat authentic ramen and other Japanese foods, you'll never get disappointed. This is the best place to go and is highly recommended. Thumbs up.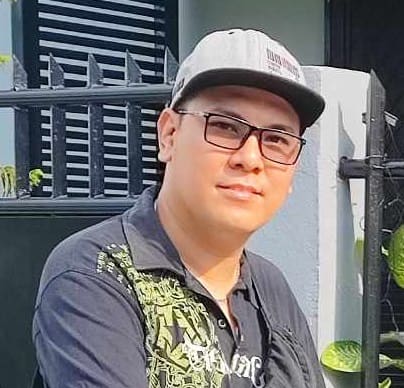 Hi! I'm Nivek Strife, the person who made MenuPH. I'm the one who added most of the popular menus you see on this website, and I really hope you enjoy them! Feel free to check them all out.
Growing up, I was surrounded by lots of tasty foods, like the classic Adobo and the sweet Leche Flan. That love for the many flavors of the Philippines is what got me excited about adding to MenuPH. When I learned how to make websites, I saw the need for a place to show off all the amazing Filipino dishes, and that's how MenuPH started.
MenuPH isn't just a website; it's like a fun journey into food. I've teamed up with famous chefs and found great places all over the Philippines to bring you a bunch of menus that show off the best of Filipino cuisine. Whether you're into the usual dishes or new twists, MenuPH is here to guide you through the rich world of Filipino flavors.
With MenuPH, my aim is to help local businesses, talk about good food choices, and make a group of friends who love food. No matter if you like fancy restaurants or street food, MenuPH has something for you. Come join me on this food adventure as we find great places, taste real flavors, and enjoy the unique food traditions that make the Philippines awesome.