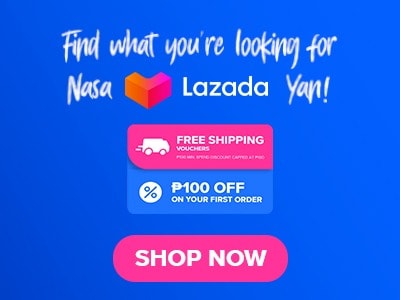 Toyo Eatery menu is a modern Filipino restaurant hidden on the corner of Makati's Chino Roces Avenue. Chef Navarra, who takes a nationalistic approach to cuisine, is renowned for his fun and creative reinterpretations of traditional Filipino fare like lugaw, relyenong pusit, and pork barbecue. Although his presentation is modern, the dishes themselves and the ingredients he uses are unmistakably Filipino.
Below, you'll find the updated list of Toyo Eatery menu prices.
Menu Items
Price (PHP)

Craft Cocktails

Tapuey Sour
380
Come & See Me
390
Cocktail #5
450
Provincial
480
Fifi
370
Don Jon
550
Daisy Fay
350
Trudeau
420
Boozy
600

Beer

Craftpoint Brewery
250
Joe's Brew
250
Nipa Brew Craft Beer
250
San Miguel Beer
130

Hot Tea

San Peligrino
180
Acqua Panna
180
Houijicha
190
Royal Orchid Oolong Tea
195
Grand Jasmine White & Green Tea
295

Tasting Menu

Steak
3500
Pork BBQ
2900
Fish
2900

Eatery Menu

Oysters
380
Kilaw of Wild Talakitok, Lime and Sesame
370
Garden Vegetables
480
Burnt Kalabaza
450
Grilled Belly and Loin of Bangus
550
Toyo Eatery Three Cut Pork BBQ
380
Lightly Grilled Mackerel
680
Blackmore Karubi
1100
Toyo Eatery Silog
250
About Toyo Eatery
When Toyo first began, Navarra aimed to create a setting that was friendly and obviously indicative of our culture. He wanted the level of service to be a true representation of Filipino friendliness. The interiors, which serve as an excellent display of regional workmanship, reflect this as well. They are present. Milo Naval's capiz-adorned lamps, Diretso acacia tables, and Murio rattan seats. In contrast to the gleaming concrete floors and sparse interiors, the warmth of these native hardwood pieces leaps out.
In addition to accurately translating the story of a small nipa hut surrounded by a garden full of vegetables, Jordy Navarra championed the use of Filipino ingredients, a movement that took its name from the popular Tagalog children's folk song Bahay Kubo, which he turned into a dish by combining all 18 vegetables mentioned in its lyrics in an unconventional salad. Overall, Toyo lives up to its reputation as a restaurant that is clearly Filipino in both its taste and soul. the eatery surprises and excites you, and like anything Filipino, it will undoubtedly have you going back for more.
Toyo Eatery Menu Best Seller
The few dishes on their menu, despite their simplicity, are a celebration of Filipino cuisine and flavors. Here are some of its best sellers:
Fresh Aklan Oysters – It has a saline flavor with a hint of fresh seafood flavor and is slightly sweet from the basi. Oysters from Aklan come in a variety of sizes, but each one retains the sweet, buttery, milky, and earthy flavors of the saline waters. The hand-sized, salty-sweet oysters are procured directly from community fisherman in Aklan by Lambat, who then brings them fresh from the sea to customers' doorsteps. Also available for delivery from Islas de Gigantes are rock lobsters and scallops.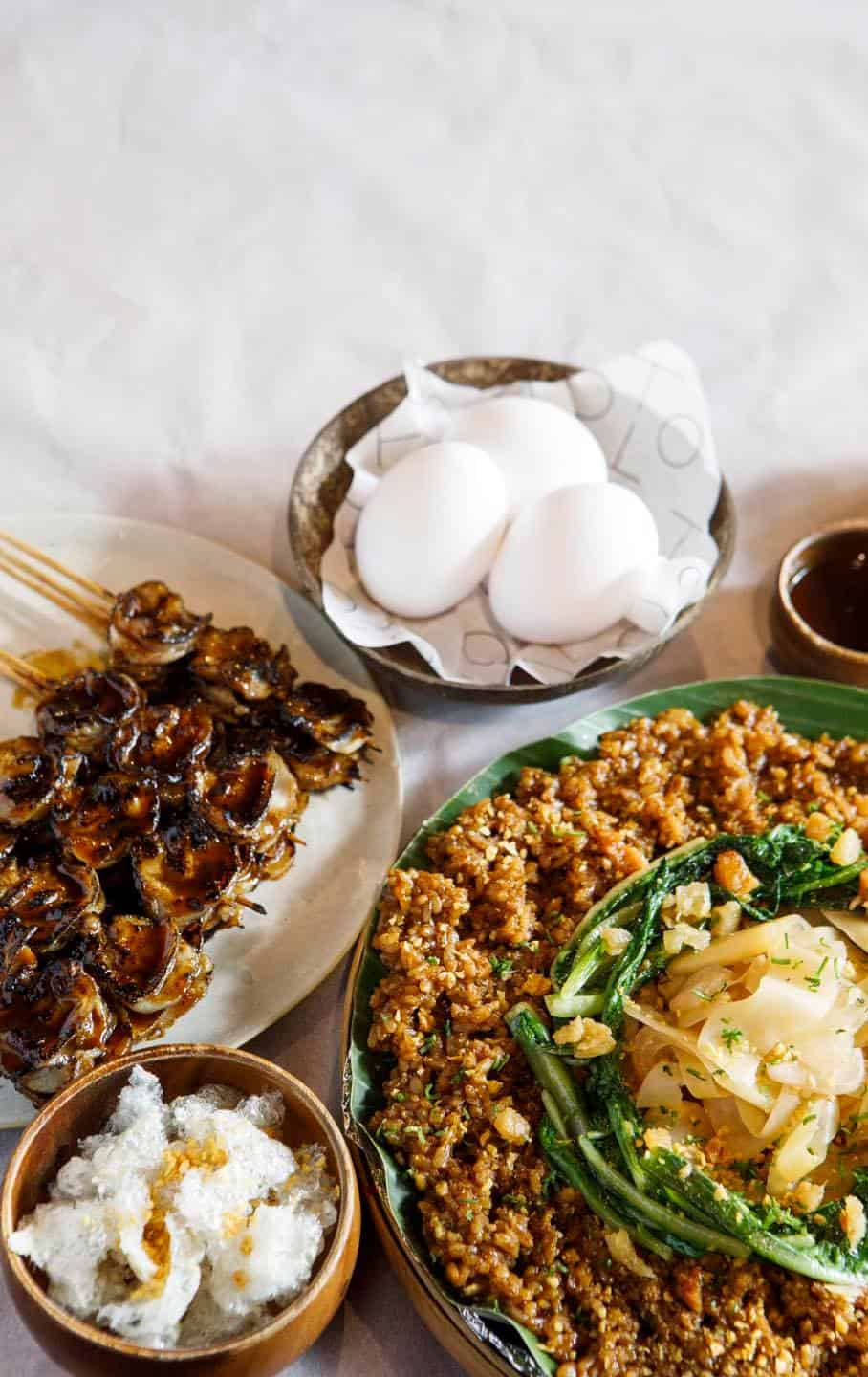 Photo Credit: Toyo Eatery FB Page
Three Cut Pork BBQ – This incorporates the three distinct pork chops kasim, pigue, and liempo. The skewered meats are cooked to perfection after being thinly cut and arranged for maximum flavor. Most people's mouths start to wet just thinking about the mouthwatering smells and smoky aromas of barbecue. The smokiness is the last necessary barbeque taste. A lot of smoke is produced when cooking with wood or charcoal. Melting fats will flow onto the heat source even on a gas barbecue, producing smoke. The meal will take on the flavors of the smoke as it circulates around the grill.
A4 Japanese Wagyu Sirloin – A4, the second-highest rated Wagyu grade in Japan, is not only highly marbled but also brimming with the lower melting point fat compounds and peculiar umami flavor that give Japanese Wagyu its renowned melt-in-your-mouth quality. For beef, A4 is a symbol of ultra-premium quality in Japan. In other words, A4 is a superb, extremely opulent cut of beef.
Toyo Eatery Tasting Menu
Both tasting and a la carte options are available on Toyo Eatery menu. The 3-course and 11-course tasting menus from Chef Navarra are competitively priced at PHP 1,000 and PHP 2,900, respectively.
Tomato Meringue –It resembles a French macaron. It is delightful and unexpected, setting the tone for the evening meal with its whimsical balance of the unfamiliar and the familiar.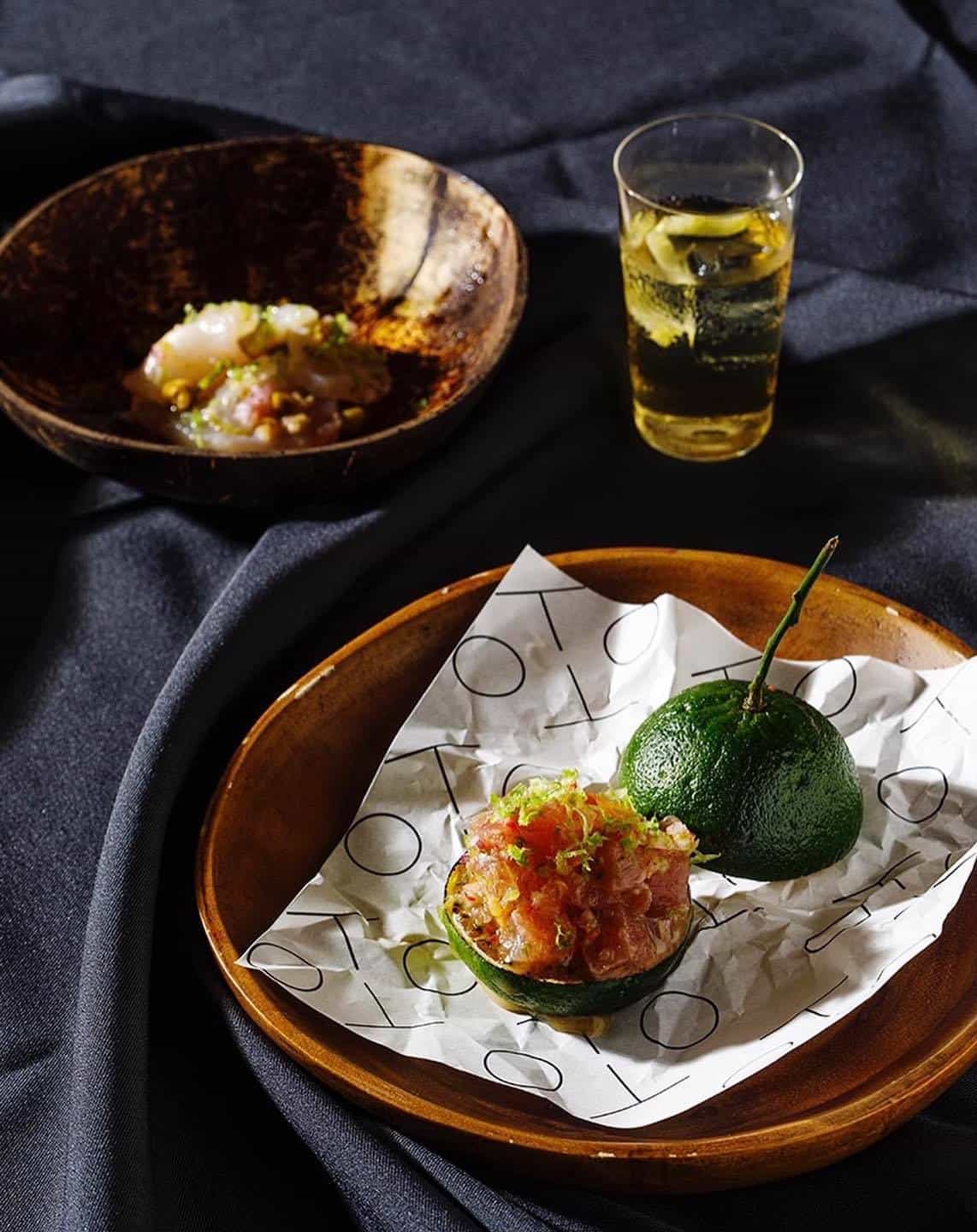 Photo Credit: Toyo Eatery FB Page
Kilaw of Wild Talakitok – Talakitok is the name of a family of saltwater fishes that are frequently used in Filipino cuisine, while kilaw is a technique for food preparation akin to ceviche.
Tamban – Tamban is the Filipino term for herring or sardines, and malunggay is the name for moringa. Both were crispy from deep-frying and covered in a finely ground sichuan peppercorn dusting.
Toyo Eatery Silog
It is prepared with short-grained sticky rice, free-range egg yolk, shaved tuna roe, garlic chips, and chives, and is sprinkled with a lot of salty and crunchy chicharron bits before serving. Silog is a combination of its two parts: sinangag slowly sinks into an oily layer before emerging as crunchy golden confetti.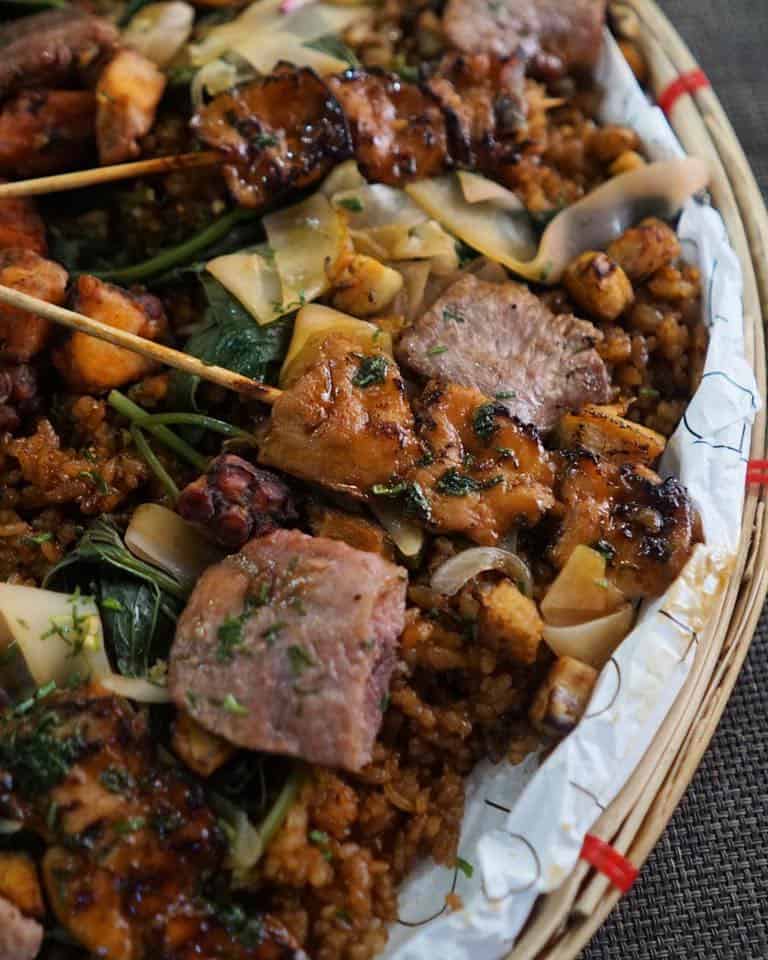 Photo Credit: Toyo Eatery FB Page
The oil is separated from the garlic bits and placed away, leaving a delicious, savory fat behind. Silogs can stand alone and are completely on their own. Sliced tomato, cucumber, atchara, and acidic, spicy vinegar are excellent accompaniments if you're wanting to cleanse your palate after eating silog's deep, savory flavors.
Toyo Eatery Menu Delivery
Unfortunately, the Toyo Eatery does not offer a delivery option when it comes to its delicious menu. However, it does offer a takeout option so that you will be able to taste the delicious silog, three-cut barbecue, the Aklan oysters, and many more on their ala carte menu.
Social Media Pages
We highly encourage you to follow their official social media pages in order to get the latest updates from them.
Facebook: https://www.facebook.com/toyoeatery/
Instagram: https://www.instagram.com/toyoeatery/
Twitter: https://twitter.com/toyoeatery/
FAQs
Who owns Toyo Eatery?
The chef and proprietor of Manila, Philippines' Toyo Eatery is Jordy Navarra. After working and learning with chefs abroad, he made the decision to return home to investigate the tastes, ingredients, and traditions of Filipino cuisine.
Where does the concept of Toyo Eatery come from?
Toyo Eatery, a locally developed fine dining concept from Metro Manila, came in at number 49 on the list of Asia's best 50 restaurants for 2021. This is the third time award-winning chef Jordy Navarra's restaurant has appeared on the list; in 2020 and 2019, they came in 44th and 43rd, respectively.
Conclusion
The enhanced Filipino cuisine served on the Toyo Eatery menu, which launched in March 2016, is a reflection of Navarra's heritage, memories, education, and experience. Its name is Tagalog for soy sauce, a Filipino condiment that is similar to the food served at Toyo in that it may be a common household ingredient but is also sophisticated and labor-intensive to make.
Pork barbecue, a common local street snack that practically every Filipino has enjoyed growing up, is one of Navarra's signature dishes. The chef improves the meal by layering together three types of pig shoulder, belly, and butt to play with flavors and textures before skewering and grilling it over charcoal and wood for roughly 12 hours, at the end of which it is finished in hog bone broth. As an illustration, the macaron-like tomato meringue may not appear to be Filipino food, but as it is consumed, the flavor of langka and coconut becomes apparent. Toyo Eatery's signature dish, the garden vegetable course, imaginatively simulates dirt by dehydrating eggplant and peanuts. All eighteen veggies are referenced in the words of the well-known Tagalog children's song Bahay Kubo, if you mix it up.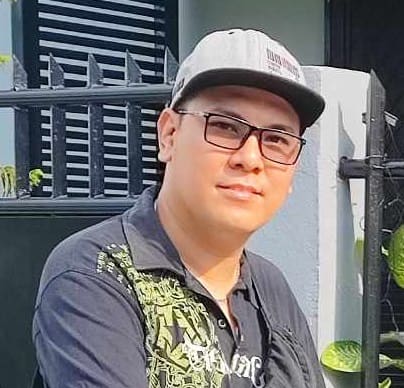 Hi! I'm Nivek Strife, the person who made MenuPH. I'm the one who added most of the popular menus you see on this website, and I really hope you enjoy them! Feel free to check them all out.
Growing up, I was surrounded by lots of tasty foods, like the classic Adobo and the sweet Leche Flan. That love for the many flavors of the Philippines is what got me excited about adding to MenuPH. When I learned how to make websites, I saw the need for a place to show off all the amazing Filipino dishes, and that's how MenuPH started.
MenuPH isn't just a website; it's like a fun journey into food. I've teamed up with famous chefs and found great places all over the Philippines to bring you a bunch of menus that show off the best of Filipino cuisine. Whether you're into the usual dishes or new twists, MenuPH is here to guide you through the rich world of Filipino flavors.
With MenuPH, my aim is to help local businesses, talk about good food choices, and make a group of friends who love food. No matter if you like fancy restaurants or street food, MenuPH has something for you. Come join me on this food adventure as we find great places, taste real flavors, and enjoy the unique food traditions that make the Philippines awesome.