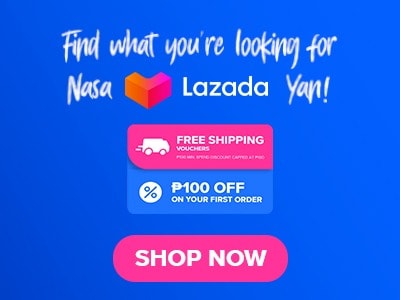 Are you a foodie that loves to explore foods? Great news I Found an interesting place for you to try. Have you heard about Sugi Japanese Restaurant? I'm sure some of you already know about them since they are quite popular in the corporate world of Makati. Sugi Japanese Restaurant menu offers delicious food of the best quality and the great news is their food is not pricey, if you're living in the metro, I highly recommend this shop for you to try but before that stay with me in this article because we are going to know them first and of course, the products and prices that they offer. I'm sure you're already intrigued about them so let's cut this long intro and let's start. 
Below, you'll find the updated list of Sugi Japanese Restaurant menu prices.
Menu Items
Prices

Salada (Salad)

Seafood salad
400
Kaiso salad
370
Kaiware salad
190
Kaiware kani salad
250
Yasai salad
190
Yasai kani salad
230
Kani mango salad
280

Sunomono (Vinegared Dish)

Sunomono moriawase
240
Kyuri sunomono
200

Aemono (Food Mixed with Special Sauce)

Maguro nuta
240
Ika nuta
330
Okura goma ae
150
Horenso goma ae
150

Ippin ryori (A la Carte)

Morukyu
150
Mini agedashi
200
Nasu abura itame
180
Tori teba nanbanzuke
280
Edamame
160
Kari kari bone
120
Nattou
190
Goshuku nattou
325
Maguro nattou
250
Ika nattou
250
Hiyayakko
225
Horenso ohitashi
150
Okura ohitashi
150
Yudofu
225
Tori kuwayaki
460
Chawan mushi
180

Sashimi Moriawase

Matsu
1250
Take
780
Ume
500

Local Item

Maguro
400
Tai
360
Shimaaji
320
Tako
200
Uni
420
Ika
440
Ebi
420
Karei
320
Kajiki toro
400
Sayori
200

Imported Item

Hamachi
840
Kaibashira
1100
Sake
480
Tobikko
450
Ikura
1200
Amaebi
900
Shime saba
400
Hokkigai
500
Kani stick
225
Wagyu tataki
1800
Tai usuzukuri
340
Aji tataki
250
Maguro tataki
400
Creamy spicy tuna
420

Vegetable (Cold Items)

Horenso goma ae
150
Hiyayako
225
Kaiso salad
370
Kaiware salad
190
Yasai salad
190
Morokyu
150
Okura goma ae
150

Vegetable (Hot Items)

Edamame
160
Yasai tempura moriawase
280
Kakiage tempura
380
Tofu steak special
350
Moyashi itame
250
Yasai itame
340
Enokidake itame
400
Yasai udon or soba
300
Yudofu
225
Shitake tepanyaki
250
Nasu abura itame
180
Yaki nasu
120
Mani agedashi
200

Chef's Recommendation

Nama harumaki
300
Salmon cheese maki
380
Wafu steak
520
Tofu gyuniku steak
520
Seafood chili tepanyaki
670
Sanshoku fish tepanyaki
700
Lapulapu potato hasamiyaki
780
Haikara maki
470
Tiger roll
520
Spider roll
620
Crazy roll
320
Chicken amiyaki
400

Menrui (Japanese Noodles)

Matsu
660
Take
480
Kitsune udon or soba
300
Haikara udon or soba
250
Kakiage udon or soba
330
Curry udon or soba
330
Niku udon or soba
340
Sukiyaki udon or soba
300
Yasai udon or soba
420
Nabeyaki udon or soba
250
Zaru udon or soba
300
Cha soba
280
Hiyashi somen
350
Yaki udon or soba
450

Sushi

Nigiri moriawase matsu
1400
Nigiri moriawase take
900
Nigiri moriawase umi
680
Osaka box sushi unagi
550
Osaka box sushi saba
340
Osaka box sushi tai
340
Osaka box sushi ebi
380
Sushi moriawase
650
Futo maki
500
Sanshoku maki
380
Nishiki maki
650
California maki
340
California maki special
420
Tekka maki
440
Kyuri maki
250
Nattou maki
280
Inari sushi
300
Unagi boh sushi
600
Soft shell crab roll
520
Dragon roll
420
Ebi tempura maki
400

A la Carte Nigiri Sushi (Local Items)

Maguro
150
Tai
135
Shimaaji
135
Tako
90
Uni
200
Aji
110
Ika
200
Ebi
200
Tamago
120
Kajiki toro
185

A la Carte Nigiri Sushi (Imported Items)

Hamachi
380
Amaebi
380
Kaibashira
600
Sake
220
Ikura
600
Tobikko
280
Shime saba
220
Hokkigai
300
Unagi
320
Kani stick
135
Chirashi sushi matsu
1300
Chirashi sushi take
900
Chirashi sushi uni donburi
600
Chirashi sushi tekka donburi
580
Chirashi sushi ikura donburi
1350

Tenpura and Fry

Eri tempura
600
Tempura moriawase
460
Yasai tempura mor
280
Koebi tempura
500
Koebi karaage
270
Ebi fry
600
Tonkatsu
480
Tori no karaage
400
Gyoza moriawase
480

Yakimono (Robata Yaki)

Gindara teriyaki
1150
Unagi kabayaki
850
Chicken teriyaki
440
Beef teriyaki
420
Hamachi kama teriyaki
600
Saba shioyaki
500
Sanma shioyaki
280
Ika shioyaki
400
Shio sake
580
Shishamo
350
Sake hasamiyaki
480
Tai no shioyaki
550
Yakitori moriawase
320

Nimono (Cooked in Sweet Rice Wine and Soy Sauce)

Tai kabutoni
400
Hamachi kabutoni
600
Hamachi kama nitsuke
600
Niku jaga
320
Niku dofu
260
Salmon head kabutoni
500

Teppanyaki

Wagyu steak
3500
Black angus rib eye
2000
Tenderloin steak
550
Samurai steak
550
Kaki gyuniku steak
700
Chicken
380
Kuruma ebi
500
Ika
450
Kaki
360
Kaki kari kari yaki
460
Tofu steak special
350
Okonomiyaki
420
Asparagus beef maki
470
Asparagus bacon maki
560
Seafood tepanyaki
660
Enokidake itame
400
Yasai itame
340
Moyashi itame
250
Shitake
250
Yaki udon or soba
350
Nasu tofu soboroan
340

Nabemono

Sukiyaki
1600
Beef shabu shabu
1700
Seafood shabu shabu
2200
Mixed shabu shabu
2500
Udon suki
2200

Wagyu Beef

Wagyu sukiyaki
4700
Wagyu shabu shabu
4500

Tempura Donburi

Matsu
800
Take
560
Sukiyaki donburi
460
Beef teriyaki donburi
450
Oyako donburi
440
Toriju
530
Katsu donburi
460
Sake donburi
670
Curry rice
400

Kaiseki, Bento, Teishoku

Jo kaiseki
2200
Kaiseki
1600
Sushi kaiseki
1200
Fukisoye bento
1400
Makunochi bento
1000
Tempura teishoku
640
Ebi tempura teishoku
780
Yakisakana teishoku
380
Tonkatsu teishoku
580
Sashimi teishoku
650
Curry rice teishoku
550
Katsu curry rice teishoku
650
Beef teriyaki teishoku
500
About Sugi
Sugi has been known in the corporate world of Makati for 39 years, they are also popular among big family gatherings or get together and even friends meet ups and catch up. This restaurant already proves their excellence when it comes to Japanese food. Sugi Japanese Restaurant was founded in 1983 by business partners and at the same time friends Jesus Cabarrus Jr., Eduardo Lim, Toshi Yoshida and Chito Madrigal. They first opened their restaurant at Makati along Greenbelt, it became successful then they tried to expand and opened a second branch in Greenhills but sadly it closed down after 20 years of serving Japanese cuisine.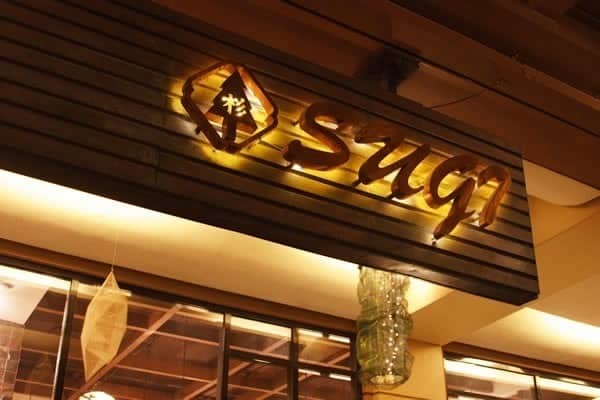 Year 2002 when they change their location to their current location right now. As of today, Sugi is still managed by family of the founders like Charrie Lim which is Eddie's sister and Ines Cabarrus Habayed Jesus Cabarrus's daughter. They are the ones that handle day to day operations, social media and other promotions. Their menu specialized with traditional Japanese cuisine though their food changes a bit but still you can still find Classic Japanese foods like tepanyaki, sukiyaki and tempura.
Sugi Japanese Restaurant Menu Best Seller
Here is the list of Sugi Japanese restaurant best sellers that you should consider trying if ever you're planning on visiting their location.
Chicken Amiyaki – This one taste really good. Amiyaki literally means net grilling so I'm sure everyone will like their chicken amiyaki. It is savory and has a combination of sweet and salty if we're talking about the taste. Meat is tender and cooked well. The flavors and aroma coming from net cooking give this dish an extra flavor.
Wafu Steak – One word that best describes their wafu steak is awesome. The steak is seasoned with pepper and salt and other spices and cooked according to their customers' liking. Wafu means beef steak and in this dish, you can expect tender and well-seasoned beef. A must try on their menu.
Nama Harumaki – This one is Japanese rice paper rolls. This one is recommended and already quite popular, especially if you are looking for a lighter alternative or as an appetizer. It also comes with a dipping sauce made with combinations of Japanese mustard, rice vinegar and soy sauce.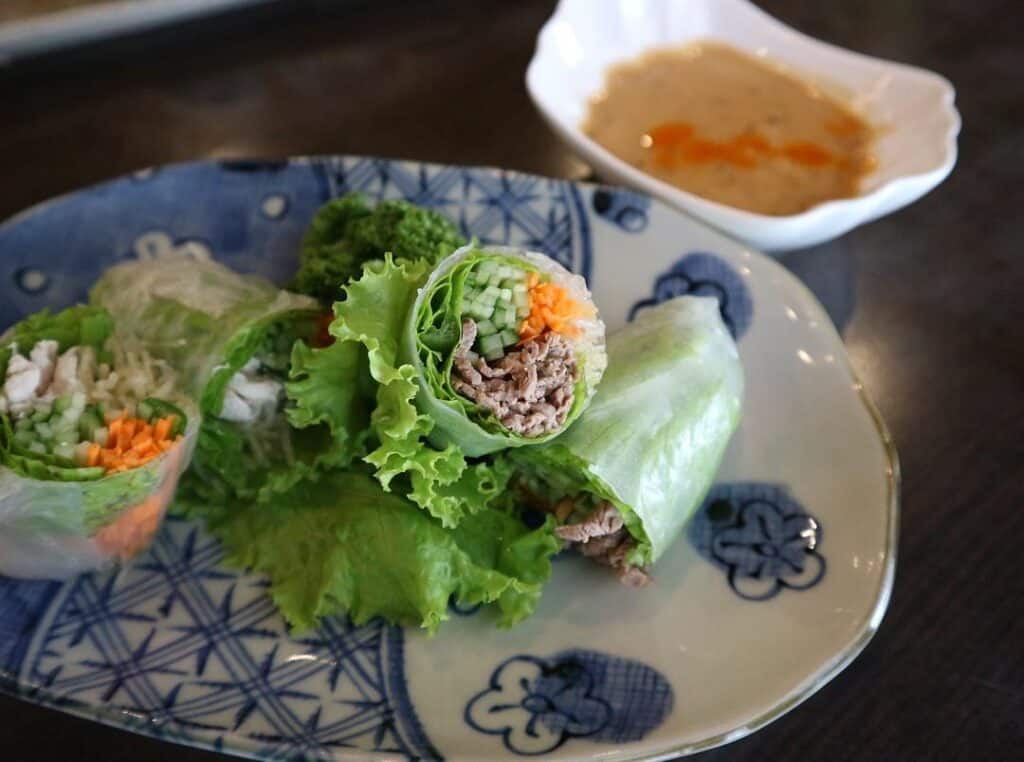 Tofu Gyuniku Steak – This Sugi Japanese Restaurant menu is made with roasted tofu in a frying pan with mixture of spices and other ingredients like herbs, mirin and sake. This is also a healthier alternative to meat if you are trying to lose some fat. The taste is also good as well. Their tofu gyuniku steak is also one of the most ordered items on their menu.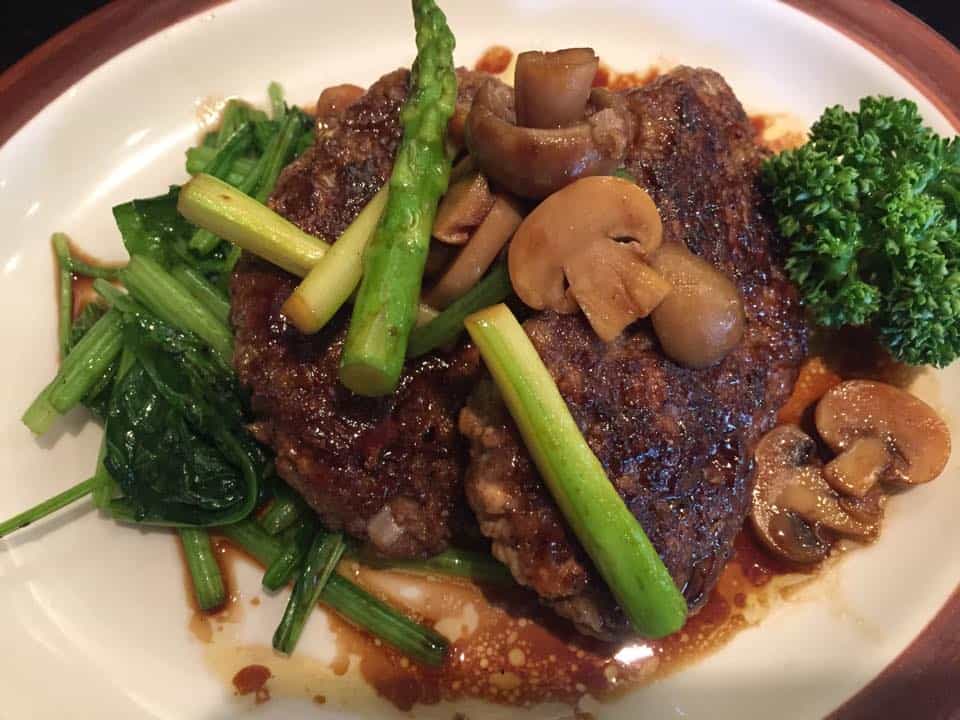 Seafood Chili Teppanyaki – This dish is made with seafoods like for example squid, scallops, mussels and clams. This one is seasoned really well then pan fried until cooked perfectly. This one is highly recommended for those of you who loves seafoods and when it comes to the taste it is definitely worth the price because it's delicious.
Sugi Japanese Restaurant Sushi Menu
Sugi Japanese Restaurant offers a wide variety of sushi's. They have options for Nigiri moriawase which are matsu, take and umi. They also have osaka box sushi with options unagi, saba, tai and ebi. Aside from those they also have variety of local sushi like maguro, tai, shimaaji, tako, uni and many more, on their imported items they have hamachi, amaebi, sake, ikura, unagi and a lot more. Chirashi sushi is also available on their menu with options of matsu, take, uni donburi, tekka donburi and ikura donburi.
Vegetarian Menu
Sugi also offers vegetarian dishes that you will surely love and enjoy. So, if you're a vegetarian, no need to worry, they have what you need on their menu list. On their vegetarian menu they have cold items. The choices on their cold items' menu are Horenso Goma, Hiyayako, Kaiso Salad, Kaiware Salad, Yasai Salad, Morokyu and Okura Goma.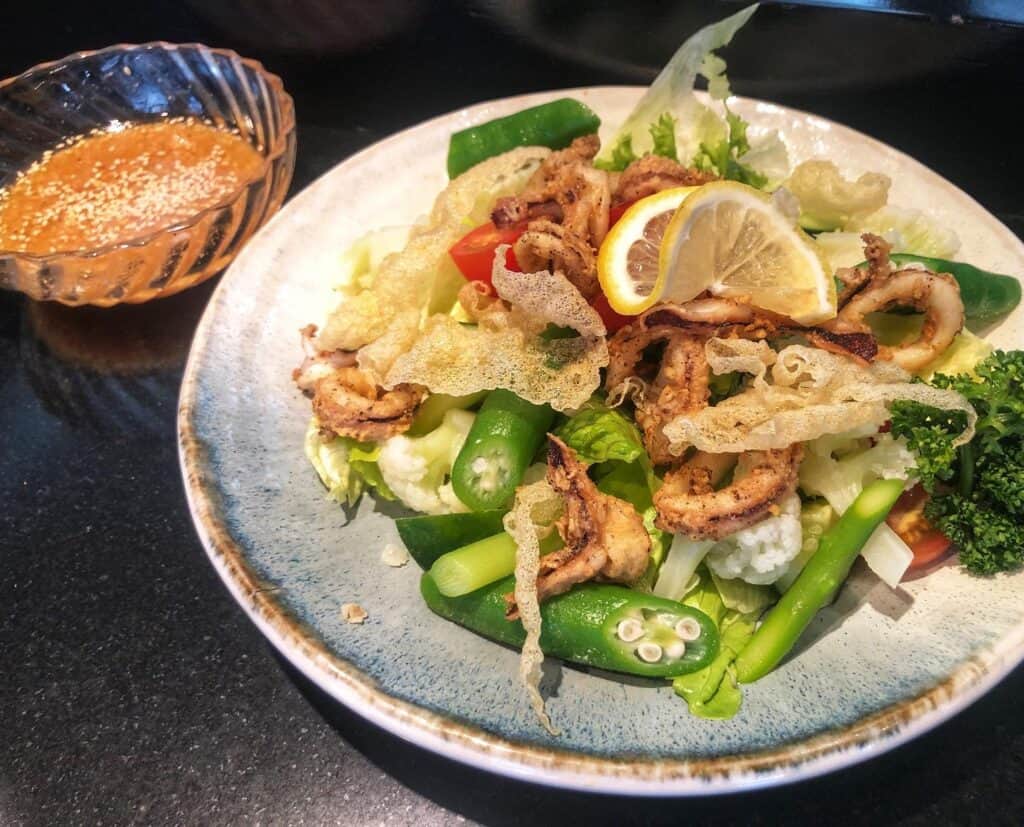 They also have hot items, choices are Edamame, Yasai Tenpura, Moriawase, Kakiage Tenpura, Tofu Steak Special, Moyashi Itame, Yasai Itame, Enokidake Itame, Yasai Udon or could be Soba, Yudofu, Shiitake Teppanyaki, Nasu Abura Itame, Yaki Nasu and lastly their Mini Agedashi.
Teppanyaki
If you love meat, you'll definitely love what's on the Sugi Japanese Restaurant Misono or tepanyaki menu. Kobe beef steak is the first item on this menu, next is black angus ribeye, other than that they also have their version of tenderloin steak, if you want to taste different why not try their samurai steak. Kaki gyuniku steak and chicken are also great options if you don't have any idea about the food that they offer.
Kuruma ebi is also included on their list of tepanyaki, kaki which is the most affordable they also have ika. Kaki kari kari yaki is also a great choice if you're considering price together with tofu steak special and okonomiyaki. They also have asparagus beef maki and asparagus bacon maki. If you're looking for seafoods they also have seafood tepanyaki, moyashi itame and shiitake. Last but definitely not the least is their nasu tofu soboroan.
Yakimono
They have a lot of delicious foods to offer on their yakimono menu. They have four kinds of teriyaki which are gindara, chicken, beef and hamachi. They also have unagi kabayaki. They also have four kinds of shioyaki which are saba, sanma, ika and tai no. Shio sake is also included on their menu, shishamo and yakitori moriawase.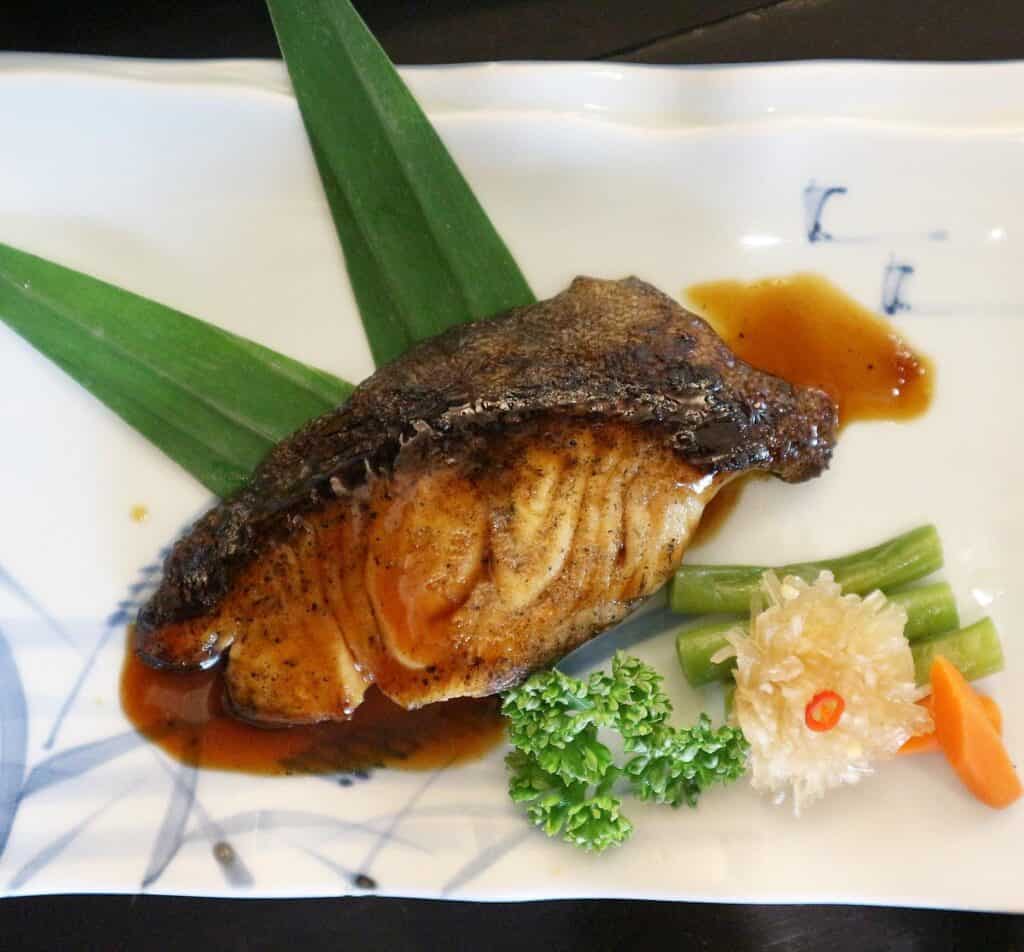 Ippin Ryori
Ippin ryori is basically a la carte menu of Sugi Japanese Restaurant. On their ippin ryori menu they have a lot of options to choose From. Most of the food items on their ippin ryori menu are affordable and delicious. I will start with the cheapest on the list which is kari kari bone, edamame is also cheap. Next is their morokyu, nasu ibura itame, horenso ohitashi and okura ohitash have the same price.  Chawan mushi is one to consider good and delicious at the same time. They also have different kinds of nattou like plain nattou, goshoku, maguro and ika. Tori kuwayaki is the most expensive on the list but worth the price. 
Wagyu Beef
Sugi also offers the famous wagyu beef, they have 4 choices on their wagyu menu. First is their wagyu sukiyaki, next is wagyu shabu shabu then wagyu ishiyaki steak and lastly their wagyu yakiniku steak their wagyu beef menu is also good for sharing.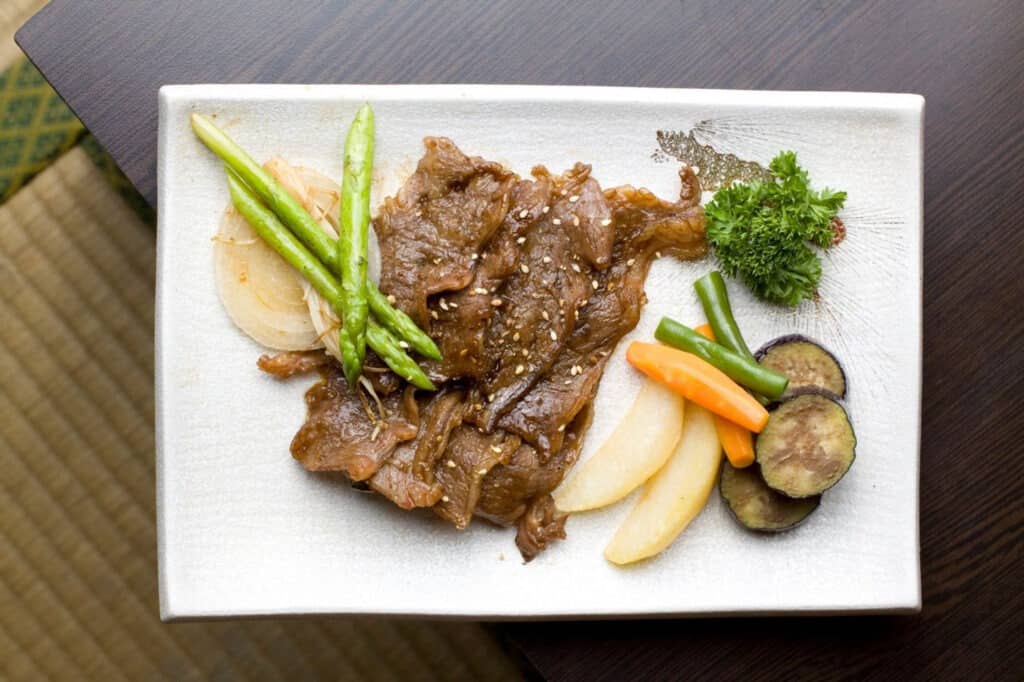 Sugi Japanese Restaurant Menu Delivery
Sugi Japanese Restaurant is offering delivery orders all you have to do is to call them at (02) 77573678. You can also use other delivery services like Toktok, Food Panda, and Grab. 
Social Media Pages
Stay up-to-date on the latest menu offerings, promotions, and events at Sugi Japanese Restaurant by following their social media pages. As a follower, you'll receive exclusive access to special deals and offers while connecting with other Japanese cuisine enthusiasts. Sugi Japanese Restaurant's commitment to using fresh ingredients and authentic cooking techniques ensures a delicious and authentic dining experience. Don't miss out on the flavors of Japan – follow their social media pages today and discover the taste of Japan!
Facebook: https://www.facebook.com/SUGIJapaneseRestaurant
Instagram: https://www.instagram.com/sugirestaurant/
Website: http://www.sugirestaurant.com/contact.asp
Conclusion
A great place to enjoy Japanese cuisine. Sugi Japanese Restaurant menu has a lot to offer when it comes to delicious sushi, sashimi, and other Japanese foods. Their place is clean and well maintained to be quite fair, also their service crews and staff are customer friendly. The ambience of their restaurant is cozy. I want to mention how fast they serve our food every time we visit their restaurant. Nice place and highly recommended.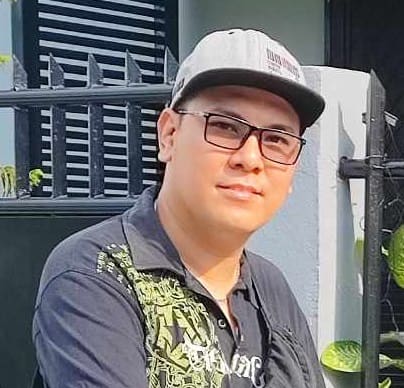 Hi! I'm Nivek Strife, the person who made MenuPH. I'm the one who added most of the popular menus you see on this website, and I really hope you enjoy them! Feel free to check them all out.
Growing up, I was surrounded by lots of tasty foods, like the classic Adobo and the sweet Leche Flan. That love for the many flavors of the Philippines is what got me excited about adding to MenuPH. When I learned how to make websites, I saw the need for a place to show off all the amazing Filipino dishes, and that's how MenuPH started.
MenuPH isn't just a website; it's like a fun journey into food. I've teamed up with famous chefs and found great places all over the Philippines to bring you a bunch of menus that show off the best of Filipino cuisine. Whether you're into the usual dishes or new twists, MenuPH is here to guide you through the rich world of Filipino flavors.
With MenuPH, my aim is to help local businesses, talk about good food choices, and make a group of friends who love food. No matter if you like fancy restaurants or street food, MenuPH has something for you. Come join me on this food adventure as we find great places, taste real flavors, and enjoy the unique food traditions that make the Philippines awesome.