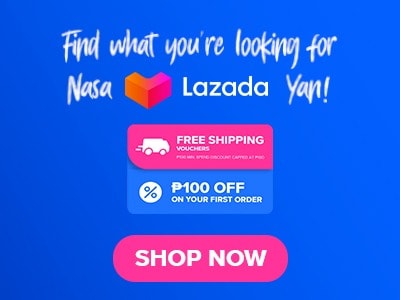 Are you looking for an elegant and classy place around the metro where you and you're friends can chill and relax while drinking your favorite beverages? The great news is I found the perfect location for you, so you don't have to look any further. Oz Bar is a rooftop bar located on the rooftop of a hotel that offers a great and fantastic view of the city. This type of bar is the best since it offers privacy and exclusivity for its customers. Oz Bar's menu has a lot to offer especially with delicious dishes and alcoholic beverages. This place is just around the most popular mall in Makati that's why it is easy to locate this place. In this article we are going to get to know Oz Bar more, their menu, prices, and of course their best-selling products. Interested in this topic if yes then without further ado let's start.
Below, you'll find the updated list of Oz Bar menu prices.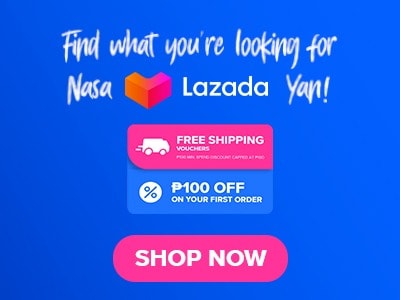 Menu
Price (PHP)

Appetizers

Chicken and Cheese Quesadilla
535
Chicken Fingers and Chipotle Sauce
510
Deep Fried Chicken Wings with Thai Spicy Sauce
510
Smoked Salmon Vietnamese Spring Rolls
695
Beef Salpicao with Mushrooms and Shallots
535
Calamares
560
Oz Fish and Chips
375
Vegetable Samosa
375
Croquettes
270
Spicy Thai Pork Meatballs
375
French Fries
250
Mexican Nachos
375
Pork Rillettes
375
Salmon Rillettes
695

Pizzas

New York Pizza
620
Hawaiian Pizza
510

Aperitif (shot/bottle)

Campari
250/3595
Martini Bianco
250/2725
Martini Dry
250/2725
Martini Rosso
250/2725
Pernod
290/4290
Ricard
290/4290

Port (shot/bottle)

Harvey Bristol Cream
290/3925

Gin (shot/bottle)

Beefeater
250/3595
Bombay Saphire
315/3925
Hendricks
600/10840
Tanqueray London Dry
330/5340

Rum (shot/bottle)

Bacardi 151
330/3595
Bacardi Gold
250/1745
Bacardi White
290/1965
Havana Club 3yrs
355/4250
Havana Club 7yrs
465/5560
Captain Morgan Spice
300/2180
Don Papa
465/6100
Malibu
290/3595
Myer's
355/5560
Pyrat XO Reserve
575/9370

Liqueur (shot/bottle)

Baileys
290/4470
Disaronno Amaretto
355/4470
Drambuie
355/5560
Frangelico
355/5560
Grand Manier
355/5560
Cointreau
355/4905
Jagermeister
290/3160
Kahlua
250/3925
Tia Maria
290/4250
Dom Benedictine
290/5560

Tequilla (shot/bottle)

Jose Cuervo Platino
465/8825
Jose Cuervo Silver
330/3380
Jose Cuervo Gold
250/3925
Patron Anejo
685/11550
Patron Silver
575/9915
Patron XO
465/6100
Casa Noble Anejo
900/1560
Casa Noble Crystal
685/13185
Casa Noble Reposado
790/14270
1800 Aneio
465/6250
1800 Reposado
355/4470
1800 Silver
355/4685
Sauza Gold
250/2510
Tequila Rose
290/3380
Olmeca Anejo
355/5015

Brandy (shot/bottle)

Carlos 1
470/5560
Fundador
355/6645

Cognac (shot/bottle)

Hennessy VS
465/7735
Hennessy XO
2290/46295
Hennessy VSOP
1965/33225
Martell Cordon Bleu
570/9480
Martell VSOP
570/9480
Remy Martin VSOP
680/13185

Vodka (shot/bottle)

Absolut Blue
300/3200
Absolut Peppar
350/6800
Absolut Kurant
350/3800
Absolut Ruby Red
350/3800
Absolut Vanilla
350/4000
Belvedere Blue
450/8050
Greygoose Blue
450/6900
Greygoose Orange
500/9100
Ketel One
400/5600
Smirnoff Red
300/2400
Skyy Blue
350/3600
Russian Standard Premium
450/4900
Russian Standard
300/2600
42 Below
300/3600
Stolichnaya Red
250/2900
Stolichnaya Elite
550/10000
Stolichnaya Wild Cherry
350/3100
Stolichnaya Vanilla
350/2600
Stolichnaya Citros
350/3100

Scotch wiskey (shot/bottle)

Chivas Regal 12yrs
400/6100
Chivas Regal 18yrs
700/14000
Glenlivet 12yrs
750/9100
Glenlivet 15yrs
850/12100
J&B Rare
300/3100
Johnnie Walker Black
400/5100
Johnnie Walker Blue
750/9100
Johnnie Walker Double Black
550/9600
Johnnie Walker Gold
470/7600
Johnnie Walker Green
650/10600
Johnnie Walker Red
250/3100
Johnnie Walker Swing
850/10100
Ballantines 12yrs
400/5200
Old Parr
500/8600
Royal Salute
1700/35000
Jura
750/13000
Laphroaig
750/12100
Auchentoshan
850/16100

Burbon wiskey (shot/bottle)

Jack Daniels
450/5600
Jim Beam White
300/2400
Makers Mark
350/4500
Wild Turkey
350/6100
Evan Williams
300/3100

Irish wiskey (shot/bottle)

John Jameson
350/7600
Bushmill
450/7100

Canadian wiskey (shot/bottle)

Canadian Club
300/3100
Crown Royal
300/5100
Black Velvet
550/10600

Cocktails

Cuba Libre
350
Tequila Sunrise
350
Whisky Soda
350
Screw Driver
465

The unforgettables

Dry Martini
510
Black Russian
400
Perfect Manhattan
400
Long Island Iced Tea
510
Mai Tai
400
Mojito
510
Caipiroska
400
Margarita
465
Bloody Mary
420
Negroni
545
Whiskey Sour
400
Singapore Sling
695
Caipirinha
400

Softdrinks

Coke
135
Coke light
135
Coke Zero
135
Sprite
135
Sprite zero
135
Sarsi
135
Schweppes Ginger Ale
215
Schweppes Tonic
165
Schweppes Soda Water
165

Bottled water

Hope in a Bottle
100
Viva Mineral Water
135
Evian
210
Perrier
330
San Pellegrino
220

Fresh fruit juices

Mango
220
Watermelon
220
Orange
220
About Oz Bar
Holiday Inn & Suites Makati has a trendy roof deck bar and that's Oz Bar. This is a great place where you can enjoy your favorite beverages or choose from their specialty cocktail options. These drinks are perfectly paired with their bar snacks. You can also enjoy your drinks while listening to the bar's music from their DJs and guest bands on their bar. You can find them at Glorietta 1 Makati and the great news is you don't have to stay in their hotel to enjoy their bar and its great site. They are open from 11:00 in the morning until 12:00 midnight but they extend until 1:00 AM from Thursday until Sunday. This bar is also beside the swimming pool of the hotel where guests can also enjoy the pool while enjoying their snacks and beverages.
The al fresco area feels casual and relaxing while the indoor area has a more elegant atmosphere. This place has so many drinks to choose from including craft cocktails, white and red wines, imported and local beers, sodas, juices, and of course their non-alcoholic mocktails. They also have happy hour every 5:00 PM until 8:00 PM where their guests can have appetizers, one cocktail or local beer, and a glass of wine for only 1000php.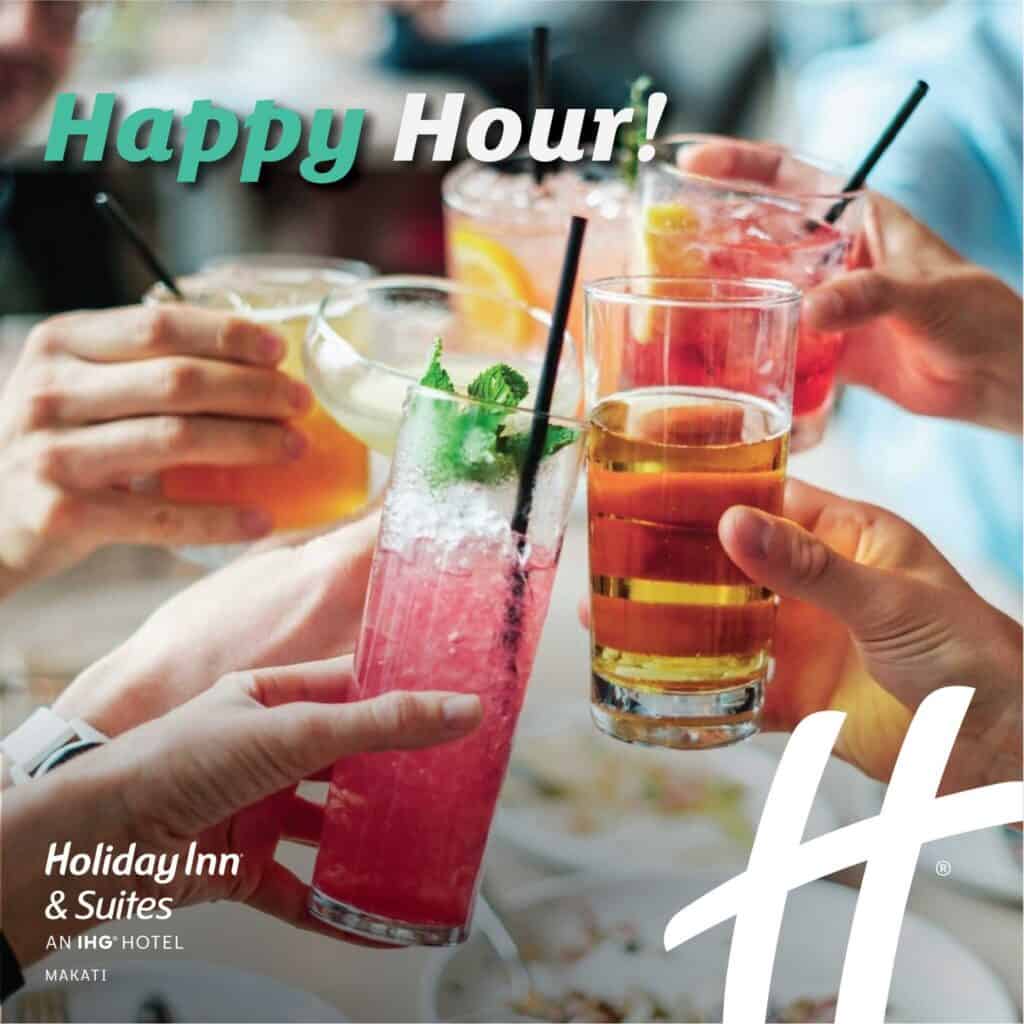 Oz Bar Menu That You Should Try
Banana Smoothie – Oz Bar banana smoothie is the one that you should order if you love luscious and creamy fruit shakes. It is also topped with generous amounts of whipped cream and some slices of banana. Oz Bar also offers a chocolate smoothie or Mango Smoothie. This item is really good and quite affordable as well. If you're on a diet this is not the most recommended drink for you but if you're into smoothies this could be your new favorite. This is also a must-try.
Gancia Pinot di Pinot Brut – This one is a sparkling wine. Made with Pinot grapes to make this floral-scented and fresh sparkling white wine. This one also tastes really good and at the same time chill. Perfect for ladies and even men. Their Gancia Pinot di Pinot Brut is something that you shouldn't miss out on.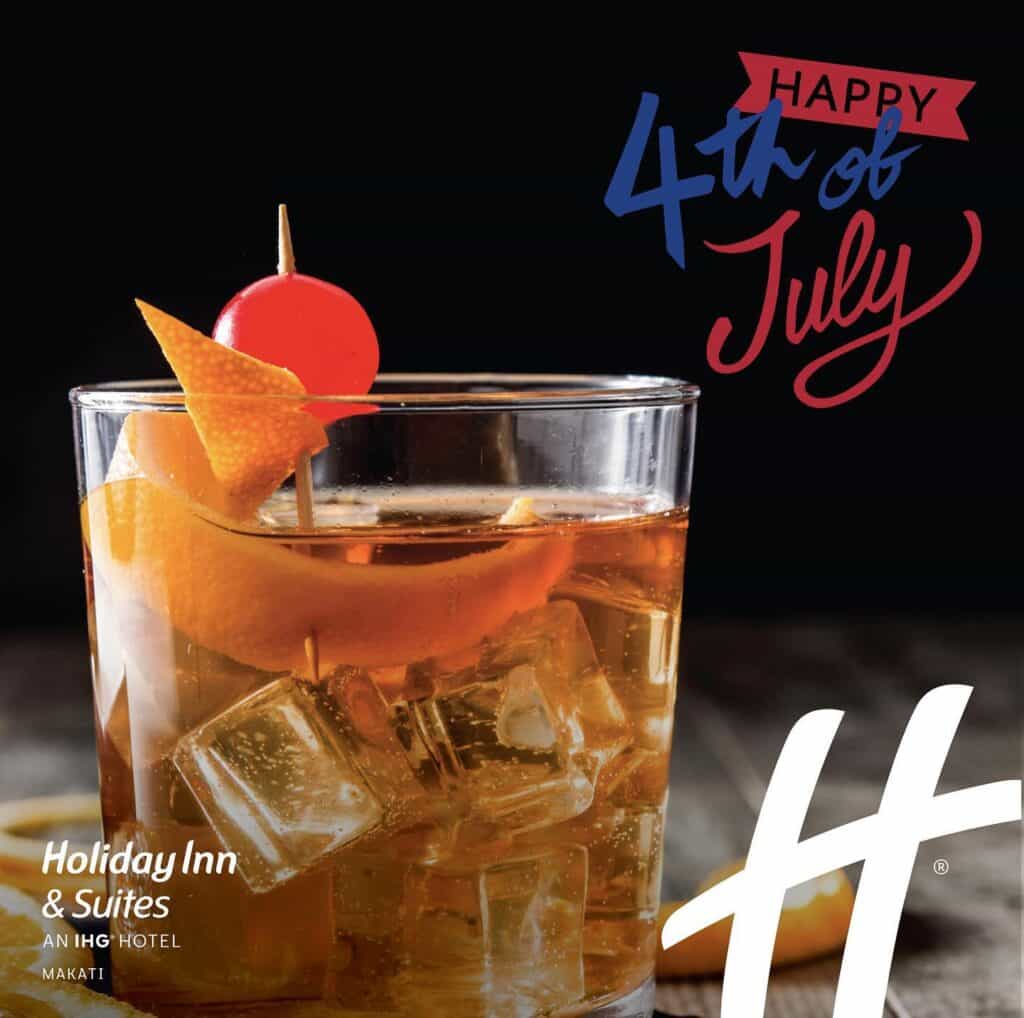 Singapore Sling – This amazing drink menu from the Oz Bar is made with cherry liqueur, gin, D.O.M. Benedictine, pineapple juice, triple sec, grenadine, and bitters. This one is one strong mix because of the gin but highly tol
Mojito – Mojito is something that you should order if you want a refreshing drink. Their mojito is made with lime juice, white rum, soda water, and sugar syrup combined together. Their mojito is easy to enjoy and has a great taste. If you're looking for a great drink mojito is one of the best ones.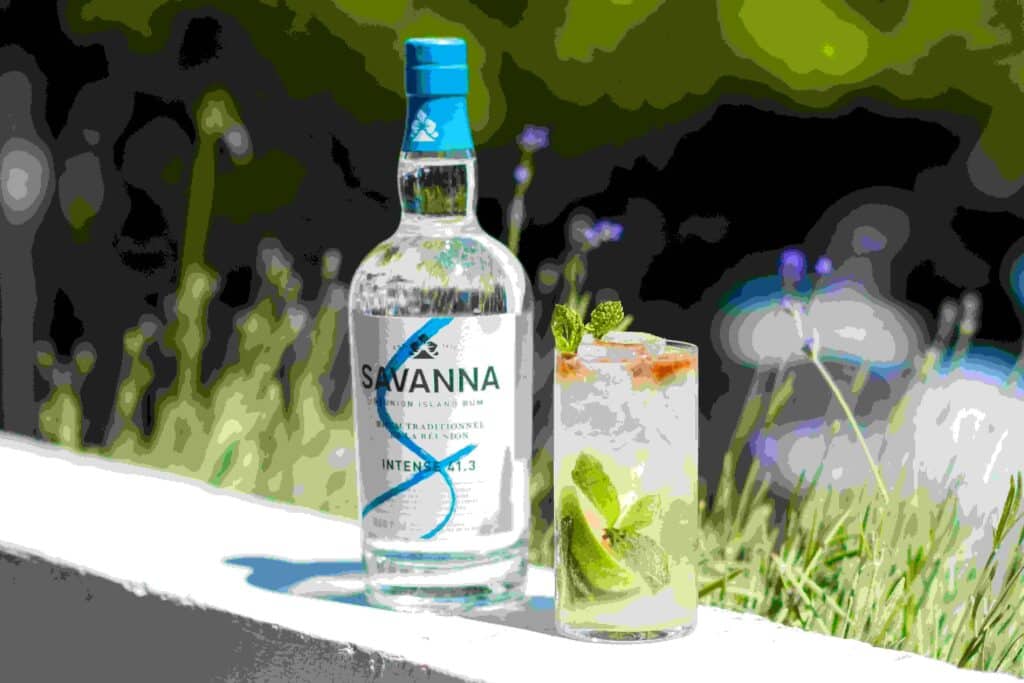 Salmon Rillettes – Their salmon rillettes are a great appetizer This one is made with toasted bread and smoked salmon spread which is a classic French spread. This is enjoyed by Scooping some of the salmon paté spreading on your bread and just enjoy. 
Calamares – This one is one of the most popular, made with deep breaded fried squid wrapped around crunchy and golden in color outer part. The calamares menu of the Oz Bar is really delicious and is quite popular on their menu. The squid is not rubbery in texture and is really tender.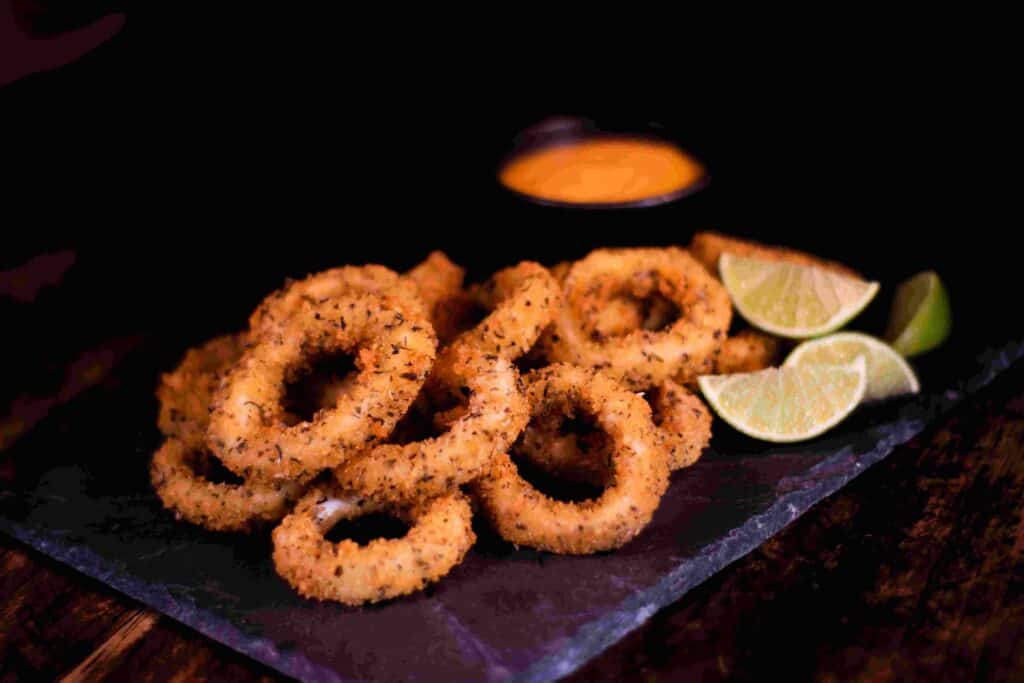 Fish and Chips – The fish and chips combo is also one of the best choices to get especially if you're looking for a delicious snack. this kind of appetizer is just what you need to keep you busy and going all night since this one is really good.
Oz Bar Social Media Pages
Eager to join the ongoing celebration? Simply tap the 'Follow' button on their social media pages and immerse yourself in a virtual nightlife that knows no bounds. Let their vibrant imagery whisk you away to their lively ambiance, signature concoctions, and live performances that set the stage ablaze.
Facebook: https://www.facebook.com/HolidayInnMakati
Instagram: https://www.instagram.com/holidayinn
Website: https://www.ihg.com/holidayinn/dining
FAQs
Does Oz Bar offer menu delivery?
No, according to our research Oz Bar doesn't offer delivery services as of the moment.
Where can we find Oz Bar?
Oz Bar can be found in Makati city at Glorietta 1.
Are they halal-certified?
No, Oz Bar is not halal certified because they are serving liquor and other dishes using pork ingredients.
Are minors allowed to enter Oz Bar?
No. this bar only allowed guests who are 18 years and above. Only customers 18 years old and above are also eligible for discounts on their happy hours. 
Do we need to check in at Holiday Inn to be able to go to Oz Bar?
No, actually even if you're not a holiday inn guest you can still enjoy Oz Bar.
Conclusion
If you're looking for a great place to go and hang out with your friends while enjoying some appetizers and delicious drinks, Oz Bar of Holiday Inn and Suites Makati is definitely worth visiting. The staff are really welcoming and friendly making guests feel right at home. The Oz Bar menu has a lot to offer especially drinks liquor and appetizers. The appetizers in Oz Bar are definitely the highlight, with a wide range of choices that are both satisfying and really tasty. But the real star of the show at Oz Bar is their cocktails! Their mojos and mojitos are also must-try items on their menu and will surely leave you satisfied. The place is also clean and perfectly maintained the bar is spacious as well and very comfortable. Overall, if you're looking for a fun and great ambiance, Oz Bar is what I can highly recommend.