The Ippudo menu offers a delicious ramen culture that will surely water the mouths of Filipinos who love ramen. Ramen may have originated in China, but Japan has turned it into a cult-like fixation that makes it anything but straightforward. Japanese people wait in line for hours to eat a bowl of ramen prepared by a master ramen chef because ramen shops and ramen manufacturing are regarded as culinary arts in Japan. There are lines outside some ramen shops hours before they even open because they are so well-liked.
Below, you'll find the updated list of Ippudo menu prices.
Menu Items
Price (PHP)

A La Carte

Okonomiyaki
295
Seafood Okonomiyaki
320
Nanban Karaage - Regular
285
Nanban Karaage - Large
535

Lunch Bowls

Junior Shiromaru
305
Junior Akamaru
305

Family Bundles

Bundle A
1490
Bundle B
1850
Bundle C
2190

Extras

Nori
65
Ajikikurage
65
Negi
70
Braised Pork Belly Slices
150
Braised Rolled Belly
175
Torched Rolled Belly
180
All Toppings
245
Extra Straight Noodles
100
Extra Wavy Noodles
100

Salad

Goma Q - Regular
160
Goma Q - Large
310

Ramen

Shiromaru Special
525
Shiromaru Motoaji
415
Akamaru Special
530
Akamaru Shinaji
430
Karaka Special
530
Karaka-men
430
Yokohama Lekei
530
Vegetarian Mushroom Ramen
445
Tokusei Tantanmen
550
Shoyu Tonkotsu
530

Sushi Rolls

Aburi Shrimp Tartar Roll (8 Rolls)
430
Aburi Spicy Salmon Roll (8 Rolls)
230
Mixed Aburi Roll
240

Drinks

Coke
90
Sprite
90
Sarsi - Regular
90
Sarsi - Large
90

Sidekicks

Pork Buns (Box of 3)
335
Chicken Buns (Box of 3)
335
Hakata-Style Gyoza
230
Deep-Fried Gyoza
240
About Ippudo
The restaurant opened in the Philippines on September 10, 2014. This is so that the creator and CEO could blow away the gloomy clouds that were then hanging over the Kyushu ramen industry and revolutionize the period. In 1985, the first restaurant in Chuo Ward's Daimyo District in Fukuoka City opened for business. The number of restaurants gradually increased, primarily in the Kanto and Kansai regions, from localized locations to the entire country of Japan. Nissin Foods created a cup noodle variant in 2000 as part of a partnership with 7-Eleven.
The first international eatery debuted in New York City's East Village in 2008, and a second site debuted in Midtown West in 2013. Ramen bowls from Ippudo NY have frequently received positive press. Ippudo debuted its first restaurant in Singapore in the Mandarin Gallery area of the five-star Mandarin Orchard Singapore hotel in 2009, and Ippudo Tao followed in 2010 at UE Square. It was renamed Ippudo SG @ Mohamed Sultan in 2013. In Central Saint Giles in London, Ippudo debuted its first European restaurant in 2014. That same year, Ippudo debuted in the Philippines with the opening of its first branch at SM Megamall. Other branches in Metro Manila have since taken their place.
Ippudo Menu Best Seller
Here are some of the best-sellers you must try in the Ippudo menu: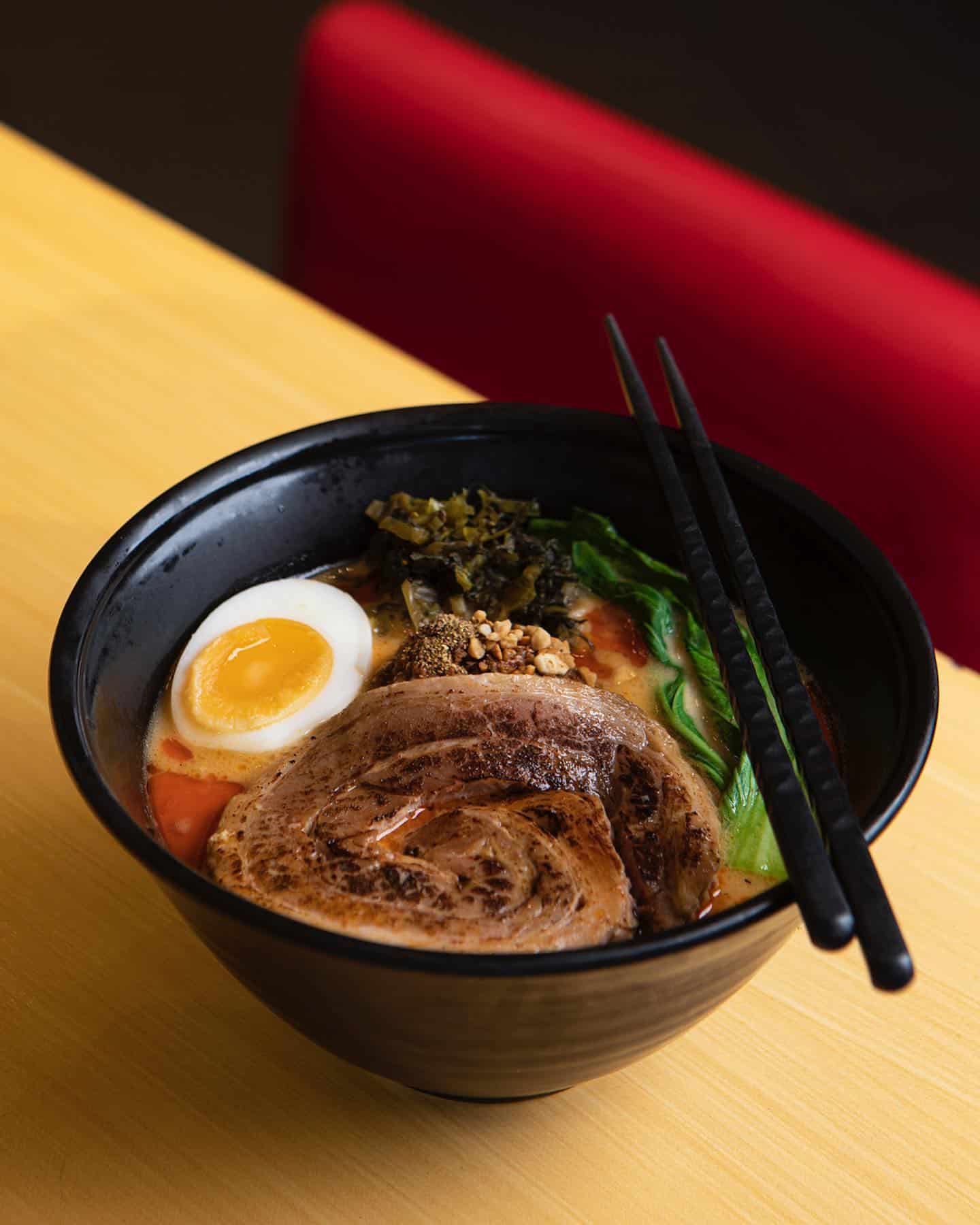 Tantanmen – Tonkotsu (pork bone) broth infused with tantanmen oil is used to make the dish, which is made with thick, wavy noodles. It was generously covered with ground pork, chasu (pork belly) that had been grilled, cilantro, parmesan cheese, and onsen tamago.
Shiromaru Special – Pork belly and pork loin are topped with ultra-thin noodles in this traditional Hakata-style ramen, which also features salted soft-boiled eggs and seaweed as garnishes.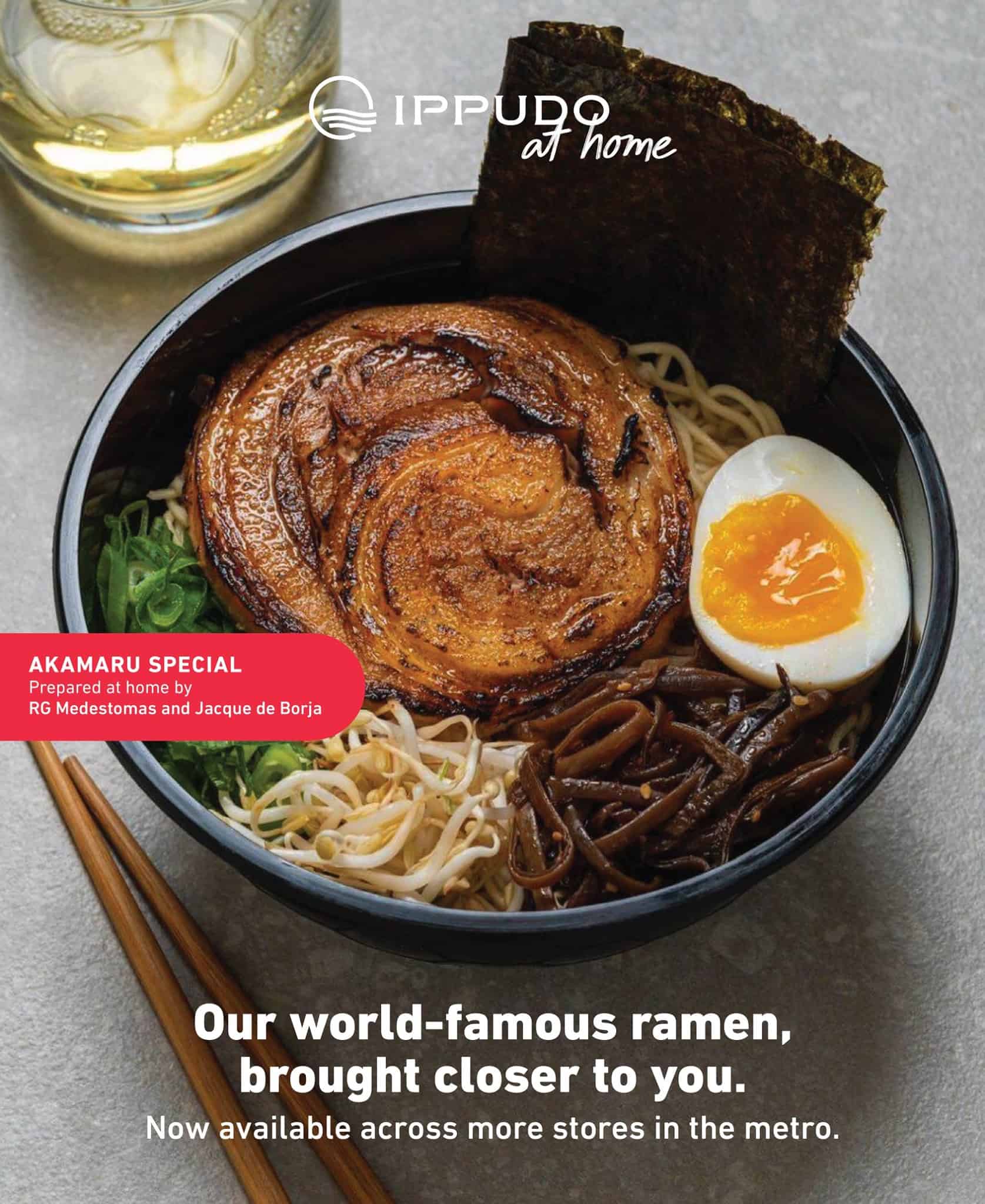 Akamaru Special – The miso paste and garlic in this modern-style ramen accentuate the tonkotsu broth from Ippudo menu. It is topped with ajikikurage (flavored black fungus), a salted soft-boiled egg, and seaweed and is served with thin noodles and pieces of pork belly.
Suzuki Motoaji – The traditional ramen dish consists of thin Hakata-style noodles simmered in tonkotsu broth with bean sprouts, spring onions, and kikurage, a springy, brownish fungus that is present in virtually all ramen bowls.
Pork Ippudo – This Ippudo menu is a wicked delicacy, which is billed as a New York bestseller, features braised pig belly that is lying deity-like in a steamed bun over a bed of lettuce and a mayonnaise-based sauce. You might wish to order this to share if you are ordering a full bowl of ramen, or vice versa.
Gyoza Ippudo Hakata style – In its Japan locations, the gyoza and ramen combination is particularly praised; however, you might wish to order a couple of orders.
Mentaiko Mayo and Dashimaki Tamago – The headliner of this meal, which is a must-have exclusively for fans of tamago, is mentaiko, or spicy cod roe (omelette roll). Otherwise, this can be saved for further trips given the wide range of other foods to pick from.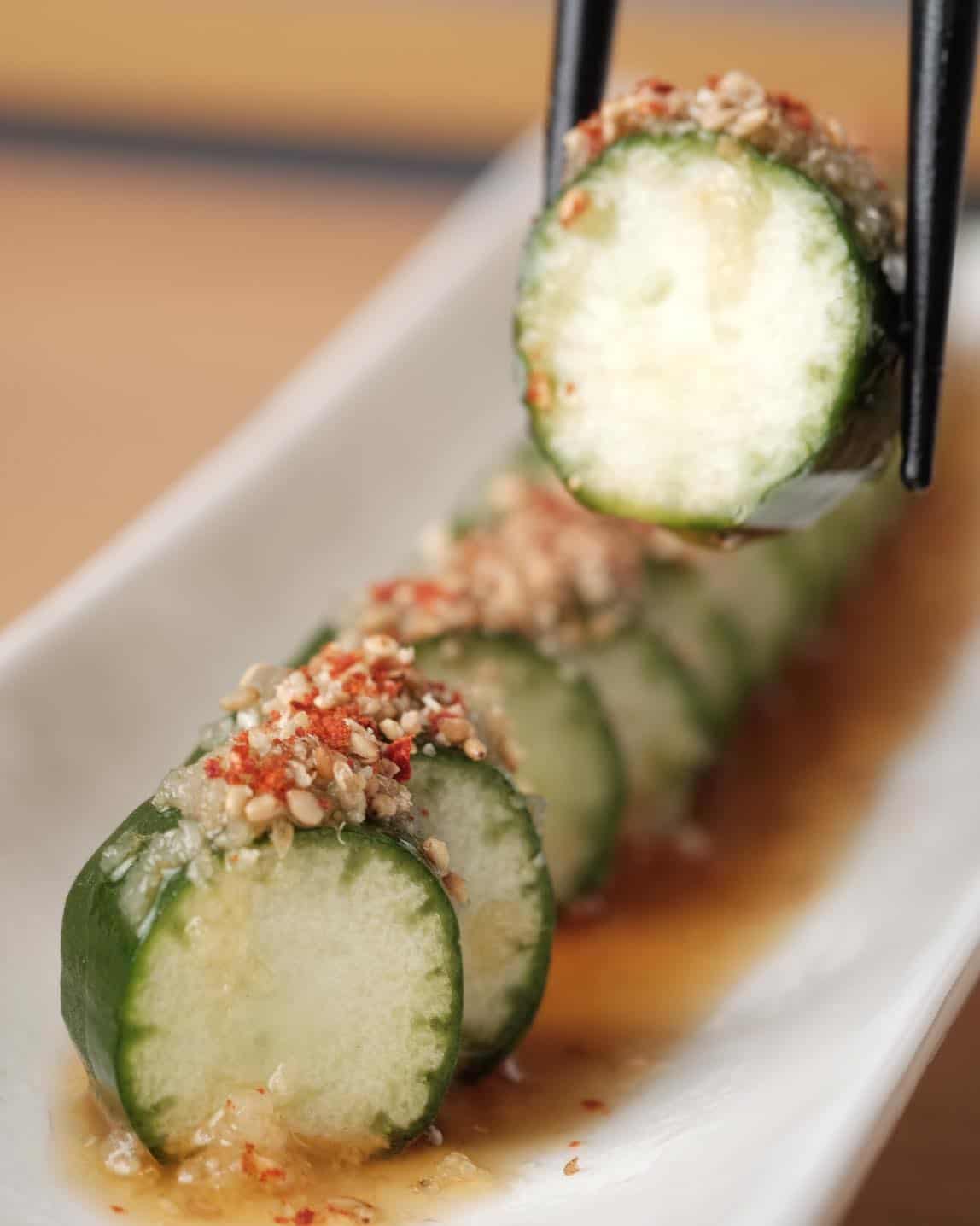 Goma Q – This is a favorite of mine and is not something that is frequently seen or provided by many Japanese eateries. Get this to munch on while you eat your savory ramen. Remember to dip it in that delicious sesame dressing.
Ippudo Birthday Promo Menu
If it is your birth month, then you are in luck. Ippudo Philippines offers a free bowl of ramen, shiromaru, akamaru and karakamen are the only choices. The celebrant should also bring three guests to avail of the birthday promo and must order any ramen or beef ishiyaki and unagi rice.
Ippudo Ramen Kit
In addition to all the Japanese ramen shops that are also selling ramen kits, you can now easily find them while grocery shopping. Get an Ippudo Ramen Gift Box when you go shopping at S&R Membership Shopping the next time. The Akamaru and Shiromaru both come in two flavors in this ramen gift package. There are a total of four servings of ramen in one box.
Ippudo Menu Delivery
To get that Japanese ramen restaurant feeling, you need not go to an Ippudo restaurant. This might happen if you are busy, tired, or too anxious about the pandemic. There is no need to worry for you can always order via GrabFood, Foodpanda, and through the following contact numbers:
Ayala 30th: 0919 074 4564
Uptown Mall, BGC: 0919 074 4560
SHG Central Kitchen: 0988 990 7292
Social Media Pages
If you want to get the latest news and promo of Ippudo, you should follow them on their official social media pages below:
Facebook: https://facebook.com/ippudoPH/
Instagram: https://www.instagram.com/ippudoph/
Twitter: https://twitter.com/ippudoph/
FAQs
Who is the owner of Ippudo?
The founder of this magnificent restaurant is Shigemi Kwahara. Though there are 175 restaurants around the world, for him, every hot bowl of noodles is symbolic of a narrative.
What ramen is Ippudo known for?
The shiromaru special is popular in the restaurant.
Does Ippudo have chicken broth?
Yes, it has. Then, a thick, white tori-paitan chicken broth is added, resulting in a distinctively blended soup with unparalleled flavor and depth. We ask that you exercise caution when enjoying our ramen because it is served very hot.
Conclusion
The rich broth, the springy noodles, and the painstakingly made toppings all reflect the attention to detail and craftsmanship that went into making the ramen is what makes the Ippudo menu one of the best. These bowls are not for everyday dining because they are fairly expensive, but they are perfect for special occasions when you want to treat yourself to a bowl of outstanding ramen. With a wide variety of broths, toppings, noodle forms, and regional variants, ramen is also highly diversified in Japan. Each ramen experience is diverse and unique since different regions, cities, and even restaurants have their own variations on ramen preparation and ingredients. The main component in the making and identification of ramen is kansui blended with wheat and other ingredients.