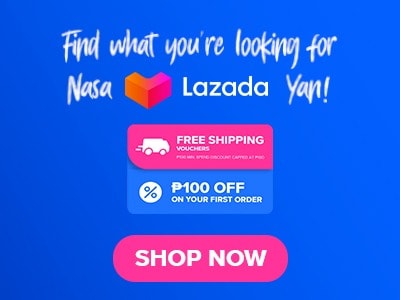 Spain is not a stranger to the Philippines, as the two share a long history together. In this sense, Filipinos have grown to be very fond of Spanish cuisine. So if you are one of them, what would be a better place to visit than La Parrilla de Manila? La Parrilla de Manila's menu is all about showcasing the vibrant flavors of Filipino and Spanish cuisine. Its diverse selection of dishes highlights the best of both cuisines which can be seen from dishes like grilled meats and seafood to hearty stews and flavorful rice dishes.
Below, you'll find the updated list of La Parrilla de Manila menu prices.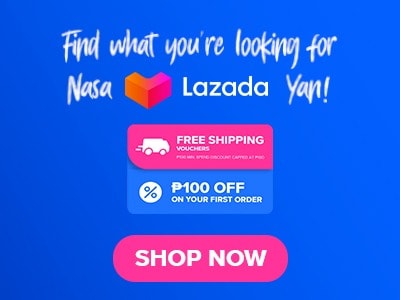 Menu Items
Price (PHP)

Appetizers

Lumpiang Shanghai
$8.99
Fried Lumpia
$8.99
Calamari
$15.99
Tokwa't Baboy
$9.99
Sizzling Adobong Balut
$16.99
Fresh Lumpia
$9.99

Soups

Papaitan Soup
$14.99
Goto
$13.99
Arroz Caldo
$12.90

Filipino Breakfast

Beef Tapa
$13.99
Pork Longganisa
$10.99
Pork Tocino
$12.99
Fried Daing na Bangus
$11.99

Noodles

Pancit Canton
$13.99
Pancit Bihon
$11.99
Pancit Sotanghon
$12.99
Pancit Palabok
$10.99
Filipino Spaghetti
$11.99
Lomi
$20.99
Miki-Bihon
$22.99

Sizzling Specials

Sizzling Grilled Squid
$17.99
Pork Sisig
$19.99
Shrimp Gambas
$13.99

Chicken Dishes

Chicken Adobo
$18.99
Chicken BBQ combo
$12.99
Fried Chicken
$11.99
Chicken Curry
$21.00

Pork Dishes

Grilled Pork Belly
$20.99
Pork Sinigang
$13.99
Pork BBQ combo
$13.99
Menudo
$12.99
Binagoongan
$12.99
Dinuguan
$13.99
Lechon Kawali
$14.99
Crispy Pata
$21.99

Beef Dishes

Kare- Kare
$33.99
Special Bulalo
$13.99
Beef Pares
$22.99
Beef Caldereta
$14.99
Beef Steak
$23.99
Lengua
$23.99

Seafood Dishes

Adobong Pusit
$25.99
Shrimp Sinigang
$22.99
Pompano Sinigang
$21.99
Grilled Pompano
$17.99
Fried Tilapia
$18.99
Tilapia Escabeche
$25.99
Grilled Boneless Bangus
$25.99
Vegetable Dishe
Pinakbet
$11.99
Laing
$12.99
Ginataang Langka with Shrimp
$23.99
Ginataang Gulay with Shrimp
$22.99
Ginisang Gulay
$19.99
Chopsuey
$10.99

Specials

Bilao
$83.00
Bagoong Fried Rice
$19.99

Rice & Sides

Steamed Rice
$11.00
Garlic Rice
$13.00
Java Rice
$13.00
Pork BBQ
$13.00
Chicken BBQ
$12.00
Daing na Bangus
$13.00
Balut
$4.00

Desserts

Turon Banana ala Mode
$7.00
Halo- Halo
$12.00
Buko Pandan
$8.00
Bread Pudding
$8.00
Mais con Yelo
$6.00
Leche Flan
$5.00
Ice Cream
$3.00

Drinks

Sago At Gulaman
$4.25
Mango juice
$4.25
Buko juice
$4.25
Apple juice
$3.25
Calamansi juice
$4.25
Soda
$3.00
Bottled Water
$3.00
Coffee
$3.00
Flavored Tea
$3.25
About La Parrilla de Manila
La Parrilla de Manila is a restaurant located in the Philippines that specializes in serving Filipino and Spanish cuisine. The restaurant provides guests with a diverse menu filled with dishes that showcase the rich flavors and unique culinary traditions of the two cultures. The menu at La Parrilla de Manila features a variety of dishes, including grilled meats, seafood, hearty stews, flavorful rice dishes, and delectable desserts. Lastly, the warm and inviting ambiance of La Parrilla de Manila, coupled with its delicious food and attentive service, creates a welcoming dining atmosphere that its guests love.
La Parrilla de Manila Menu Best Seller
This menu is made up of a wide variety of Filipino dishes with a slight twist making each one of them unique.
Pork Sisig – This version of the pork sisig dish from La Parrilla de Manila showcases the bold flavors of Filipino cuisine. The crispy and savory pork bits are perfectly seasoned and mixed with onions, garlic, and chili peppers, creating a mouthwatering combination of textures and flavors.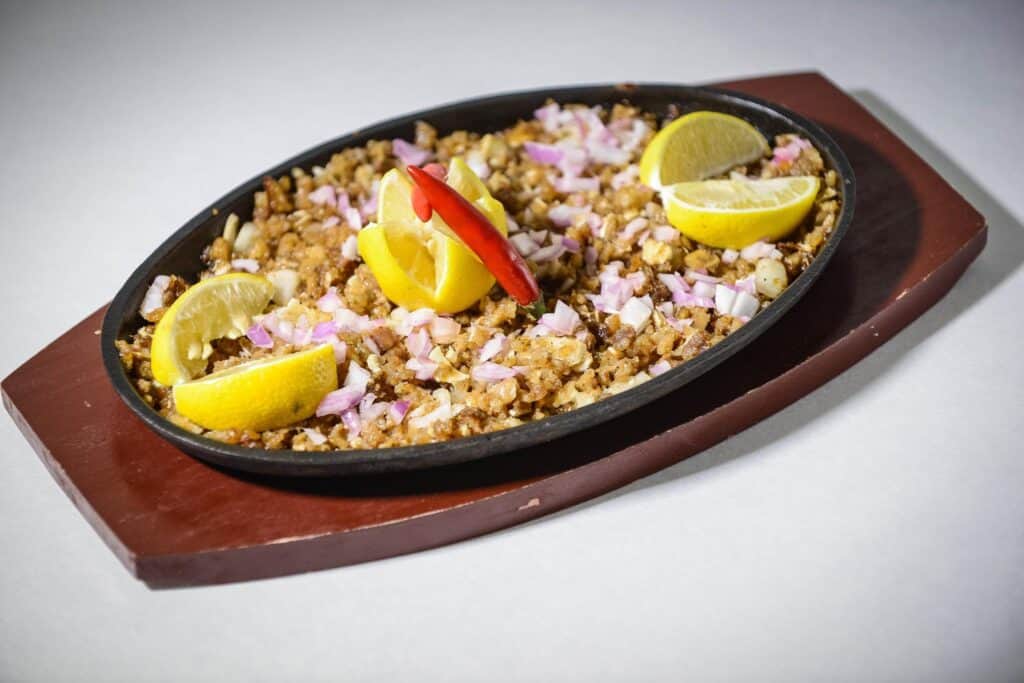 Chicken Adobo – It is a classic Filipino dish known for its rich and savory flavors with a chicken that is marinated in a tangy mixture of vinegar, soy sauce, garlic, and spices, then braised until tender. It is served with steamed rice which allows customers to savor every bite of this comforting and flavorful dish.
Fried Chicken – This is a crowd-pleasing favorite menu from La Parrilla de Manila that features a chicken that was expertly fried to golden perfection, resulting in a crispy and flavorful outer coating while keeping the meat juicy and tender on the inside. The combination of crispy skin and juicy meat makes this dish a satisfying option for any fried chicken lover.
Pork Sinigang – This is a comforting and hearty soup that is popular in Filipino cuisine that features tender pork chunks simmered in a tangy tamarind-based broth, along with an assortment of vegetables like kangkong, radish, and eggplant. The sour flavor of the broth is balanced by the sweet flavors of the vegetables which in turn creates a unique and exciting flavor combination.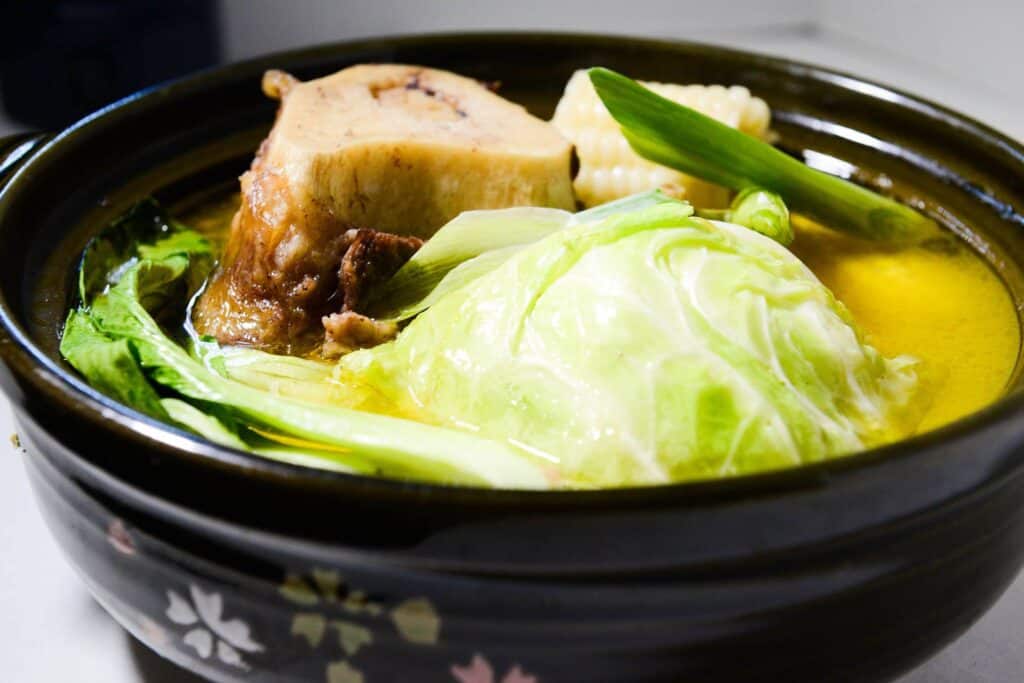 Menudo – This dish is traditionally cooked with a medley of vegetables such as potatoes, carrots, and bell peppers, adding a delightful mix of textures and colors to the dish and served with steamed rice, making it a comforting and satisfying option for those craving a taste of home-cooked Filipino food.
Appetizers
This menu is filled with a wide variety of dishes that would make a great way to start your meal at La Parrilla de Manila.
Lumpiang Shanghai – It is a popular Filipino appetizer or side dish that features crispy and flavorful spring rolls with a filling made from a mixture of ground pork, vegetables, and seasonings and was rolled tightly in spring roll wrappers, then deep-fried until golden and crispy.
Calamari – This dish uses squid that was coated in a light and flavorful batter, then deep-fried until golden brown resulting in a dish with a delightful crunch on the outside and tender squid on the inside. It is served with a side of dipping sauce, such as garlic mayo or sweet chili sauce, enhancing the flavors of the calamari.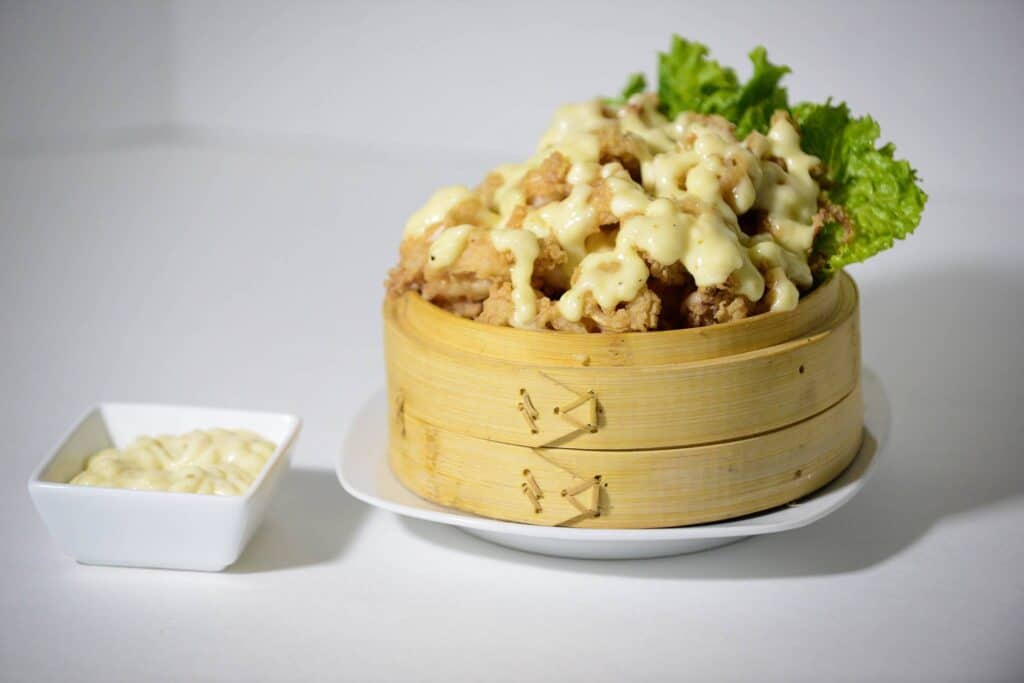 Tokwa't Baboy – The tofu and pork in this dish are cooked separately and then combined with a tangy soy-based marinade. It is garnished with chopped onions and served with a side of vinegar-based dipping sauce. The combination of textures and flavors makes this dish a favorite among Filipinos.
Filipino Breakfast
This menu is made up of a wide variety of breakfast options that have become a staple on every Filipino table.
Beef Tapa – This a popular Filipino breakfast dish made with thinly sliced beef marinated in a flavorful blend of soy sauce, calamansi juice, garlic, and spices. The beef is tenderized and marinated overnight to infuse it with rich flavors and then pan-fried or grilled until it is juicy, tender, and slightly caramelized.
Pork Longganisa – This La Parrilla de Manila menu is made of a sausage that is marinated in a combination of vinegar, soy sauce, garlic, sugar, and various spices. It is then formed into small sausages and cooked until it is caramelized and fully cooked then paired and enjoyed with garlic fried rice and a side of fried egg.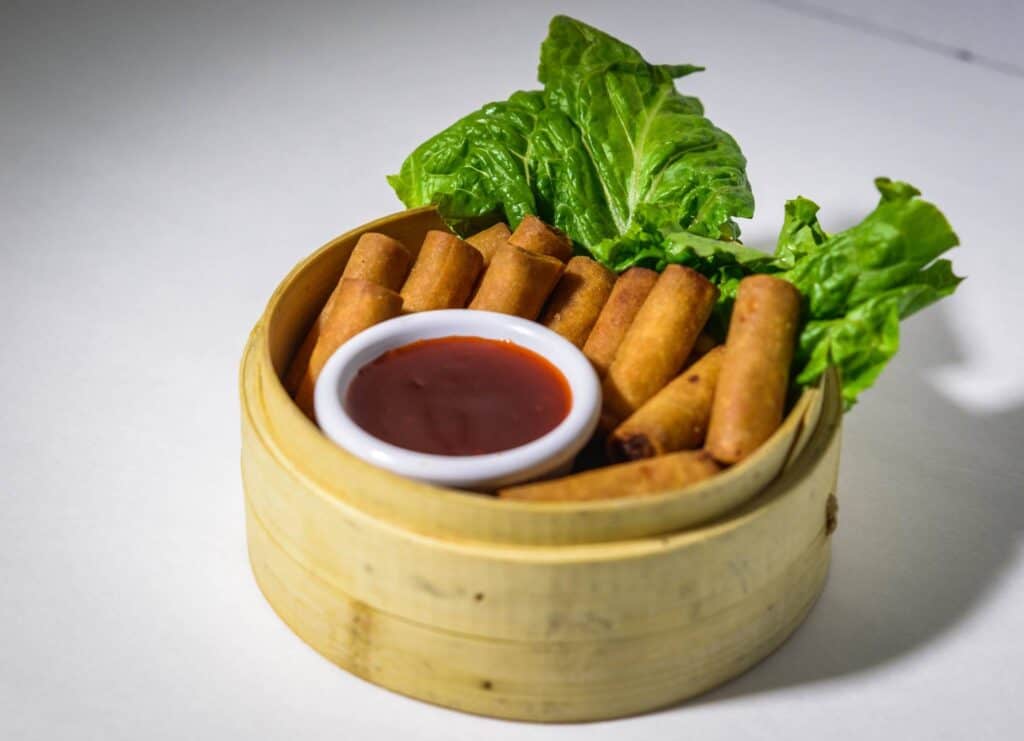 Pork Tocino – It consists of thinly sliced pork marinated in a sweet and savory sauce that includes ingredients such as soy sauce, vinegar, sugar, garlic, and various spices. The pork is marinated for a long period of time which allows the flavors to really penetrate the insides of the meat.
Noodles
Rooted in Filipino culinary tradition yet imbued with a touch of innovation, La Parilla's noodles menu showcases a variety of beloved noodle classics that span the country's rich culinary heritage. With this menu, discover the Pancit Bihon, a dish that features thin rice noodles blended with an array of vegetables, tender meat, and of flavorful sauce, or elevate your noodle experience with Pancit Sotanghon, made with translucent glass noodles with an array of vegetables, meats, and a fragrant broth.
Vegetable Dishes
This menu features a variety of locally grown vegetables cooked in various styles. These dishes include stir-fried vegetables, vegetable curries, vegetable stews, and salads.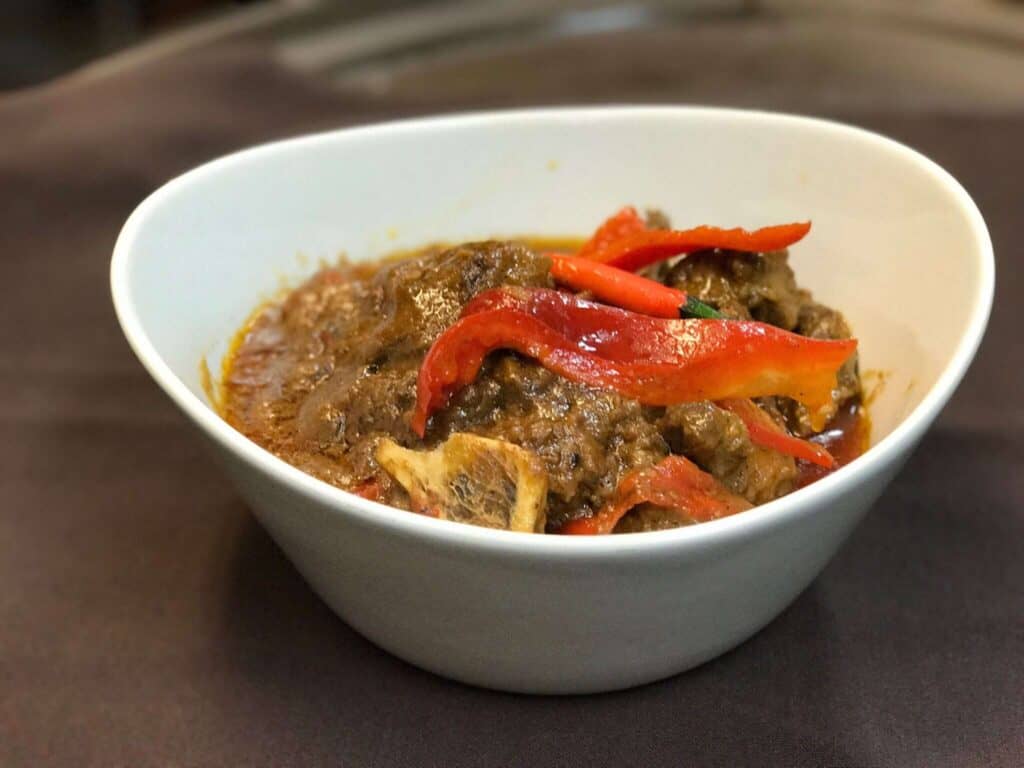 La Parrilla de Manila Menu Delivery
La Parrilla de Manila's menu delivery provides customers a menu that can be browsed online giving a wider range of people access to their offerings. Customers can browse and order from La Parrilla de Manila's menu online by using third-party delivery services like FoodPanda.
Social Media Pages
From savory adobo to mouthwatering sinigang, their social media pages are your passport to a world of delectable dishes that will transport you to the Philippines with every bite. Follow them and be the first to know about our latest creations, exciting promotions, and virtual food adventures that celebrate the richness of Filipino culture.
Facebook: https://www.facebook.com/laparillademanila
Instagram: https://www.instagram.com/laparrillademanila
Website: http://www.laparrillademanila.com/contact-us/
FAQs
What type of cuisine does La Parrilla de Manila offer?
La Parrilla de Manila offers a fusion of Filipino and Spanish cuisine.
Where is La Parrilla de Manila located?
You can visit La Parrilla de Manila at 1159 St. Georges Ave, Colonia, NJ 07067, USA
What are the restaurant's operating hours?
The operating hours of this restaurant are between 9:00 AM-9:00 PM.
Are reservations required, or is it a walk-in restaurant?
La Parrilla de Manila accepts both reservations and walk-in customers
Is there a dress code for dining at the restaurant?
It is a casual dining restaurant and does not have a strict dress code.
Conclusion
La Parrilla de Manila is a destination that highlights the rich flavors of Filipino and Spanish cuisine. Its carefully crafted menu features fresh and high-quality ingredients which allows diners to explore the vibrant tastes and textures that define Filipino and Spanish cuisine. Beyond the exceptional food, La Parrilla de Manila creates a welcoming and inviting atmosphere, making it the perfect place to enjoy a meal with loved ones. The exceptionally attentive services and the warm ambiance paired with their delicious food offerings provide a satisfying and enjoyable dining experience that would make you come back for more.