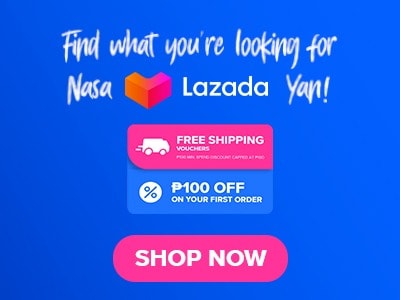 Six Doors menu serves an international buffet that consists of a wide selection of Filipino, Chinese, Japanese, American, and Korean cuisines. The buffet in each corner has a great presentation making them look organized and luxurious. It offers promos such as a free buffet for birthday celebrants and when you dine in with a group of five or a group of eleven. It also served a customized and exclusive menu for special occasions that you can enjoy with your loved ones.
Below, you'll find the updated list of Six Doors menu prices.
Menu Items
Price (PHP)

Adult Rate

Weekday Lunch (Monday to Friday)
799
Weekend Dinner / Weekend Lunch & Dinner / Holiday Lunch and Dinner
999

Kids Rate

Below 3ft.
FREE
3'1 ft. to 4 ft. (Weekend Lunch - Monday to Friday)
299
3'1 ft. to 4 ft. (Weekend Dinner / Weekend Lunch & Dinner / Holiday Lunch and Dinner)
599
About Six Doors
Six Doors 3D BBQ Buffet is a restaurant that offers extensive international cuisines, BBQ, and grilled meats. It provides six country-themed VIP dining rooms that feature 3D mapping technologies that showcase moving images of the cultures of the country that customers chose. There is also a live band, a playroom, and an interactive aquarium that makes the dining experience more fun and exciting.
Appetizer Station
These are some of the appetizers on Six Doors menu that are light, delectable, and packed with flavors. 
Salad – Six Doors offers different kinds of salads such as House Salad, Mixed Salad, and Kani Salad.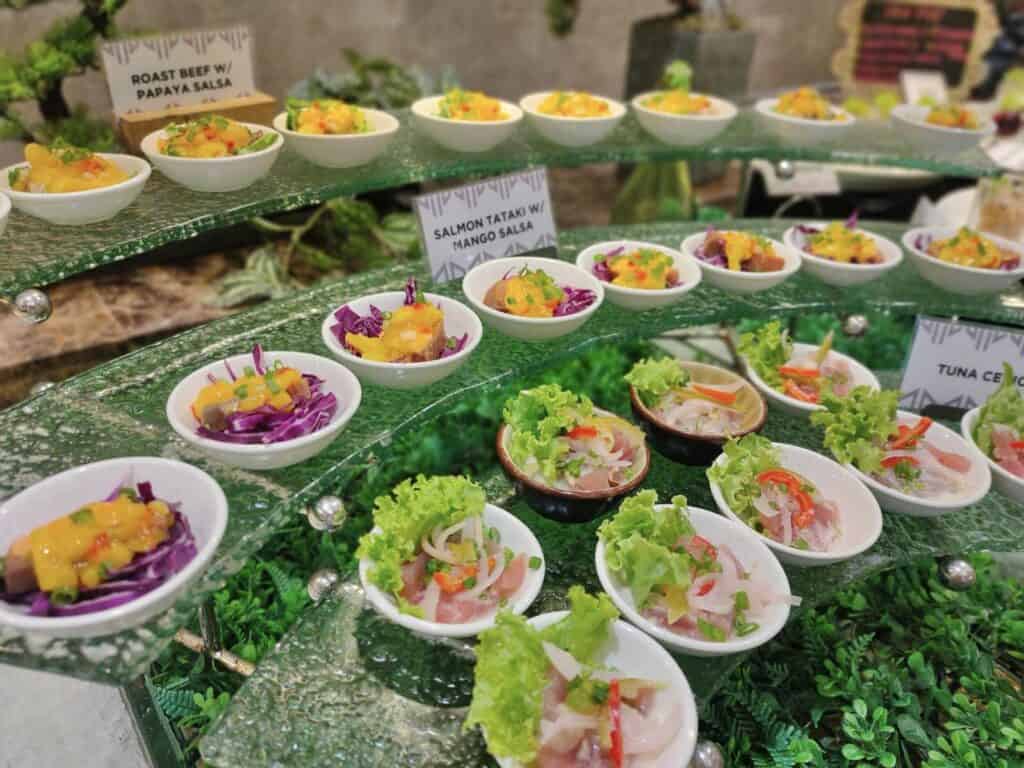 Fruits – Slices of fruits are also offered such as oranges, sweet corn, pineapple, and papaya. These fruits can also be added to salad dishes.
Canape – A wide array of delicious and savory canapes is also served. These canape dishes are made up of bread topped with different kinds of spread and other ingredients.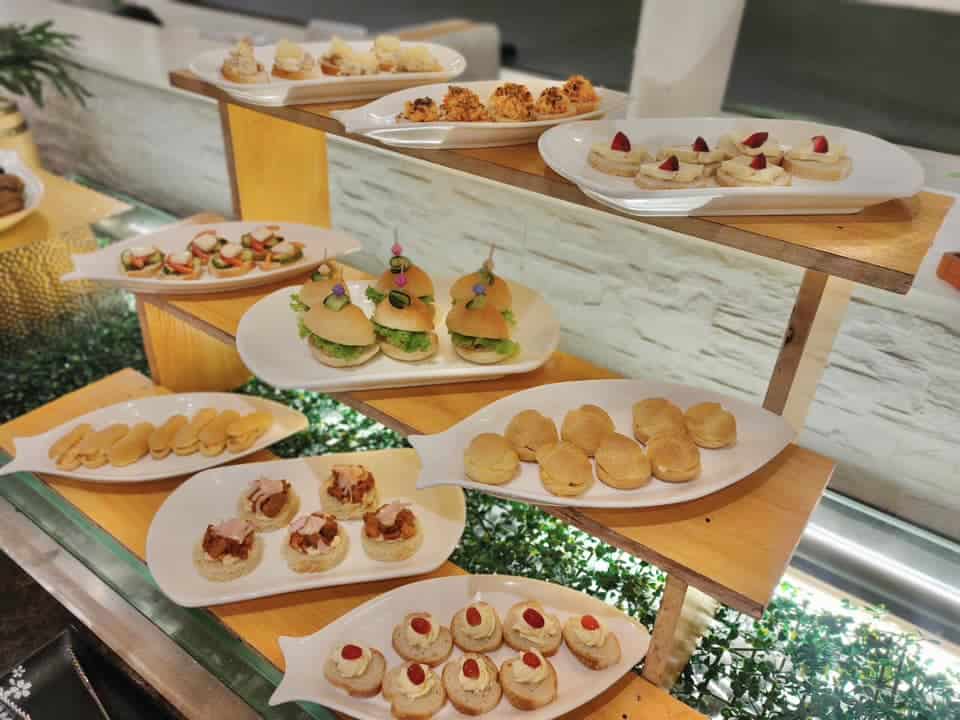 Baked Oysters – This delicious appetizer features baked oysters with cheese and other special ingredients.
Artichoke Spinach Bruschetta – It is made with toasted bread topped with creamy and finely chopped spinach, artichoke, and other ingredients. This bite-sized appetizer is filled with savory flavor and has an appealing presentation.
Grill Station
These are the meat, seafood, and mushroom dishes that you can grill based on your preference.
Chicken – Grilled chicken is one of the menu of Six Doors that pleases the crowd with its unique and desirable flavor. 
Beef – The aroma, tender texture, and amazing flavor of this dish make it one of the most-sought grilled dishes of this restaurant.
Pork – This dish is made with pork that is perfectly grilled. This juicy, tender, and flavorful grilled pork is one of the popular dishes of Six Doors.
Seafood – This restaurant serves different kinds of fresh seafood such as prawns, mussels, and squid.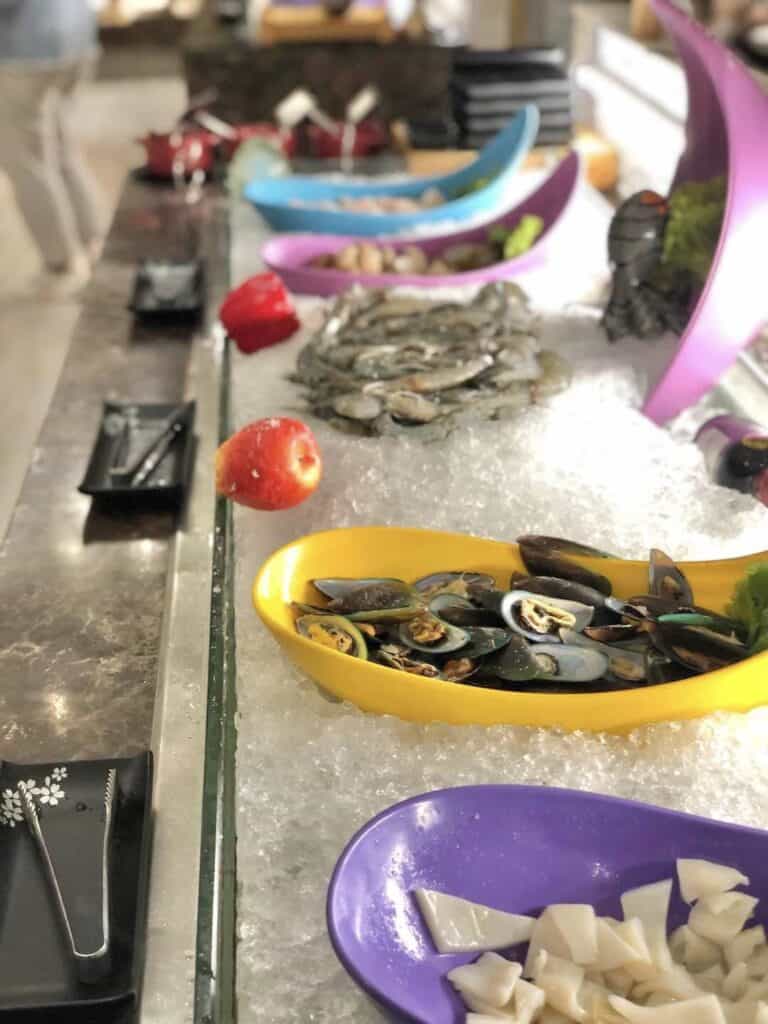 Mushroom – Grilled mushroom is a great side dish that can be paired with other dishes.
International Station
The international station of Six Doors will transport you to different places of the world as it provides Asian, American, and European cuisines.
Japanese – This station is well-known for its delicious colorful sushi, sashimi, ebi tempura, salmon, tuna maki, and California maki.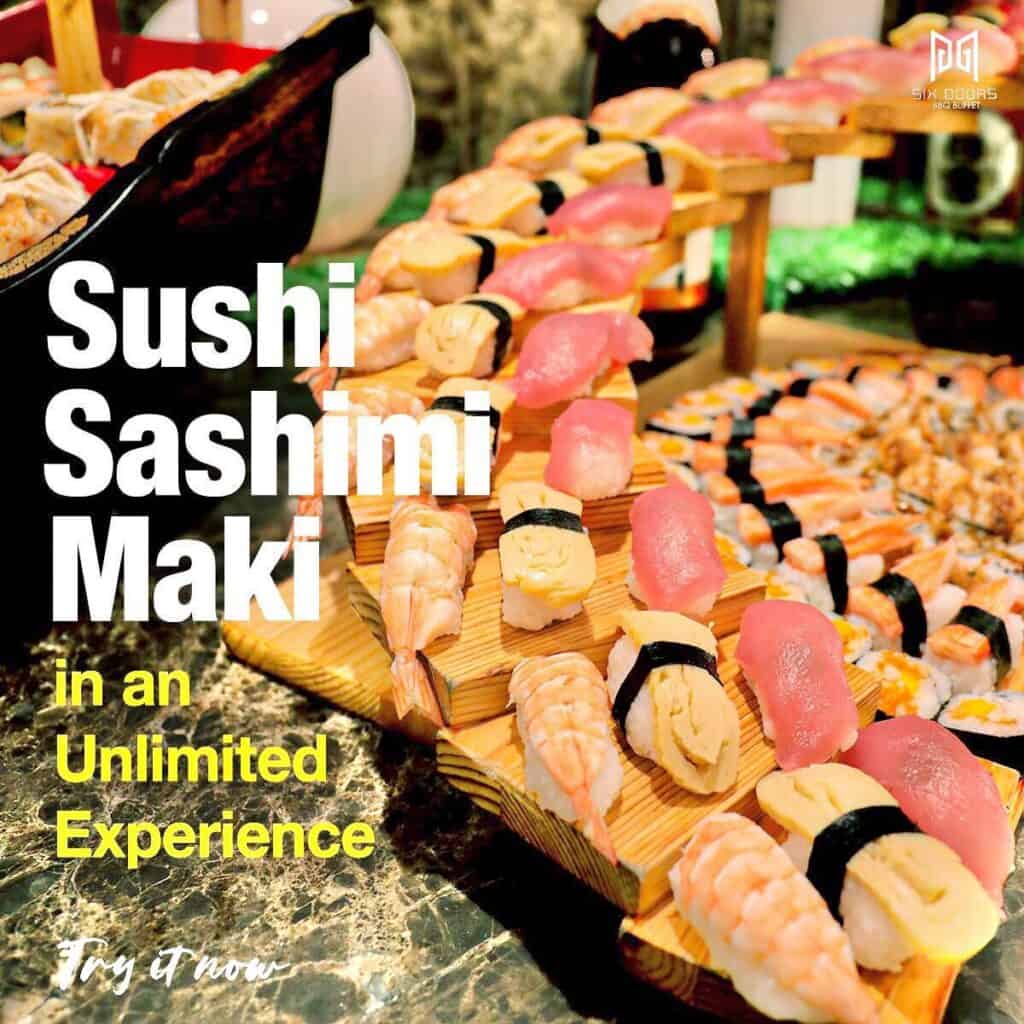 Chinese – Six Doors offers different Chinese cuisines such as chicken feet, siomai, hakao, and other dim sums. One of the remarkable dishes of this station is the Purple Potato Bao as it has a vibrant color and delicious taste.
Korean – One of the highlights of this restaurant is the Korean BBQ Grill which offers a wide selection of marinated meats that you can grill at your table. There is also Korean Kimchi that you can pair with samgyupsal.
Brazilian – Churrasco grilling station is one of the features of Six Doors that serves Brazilian-style barbecue. It is made with tender slices of savory meat that are placed on skewers. It also offers other flavorful Brazilian meat and salad dishes.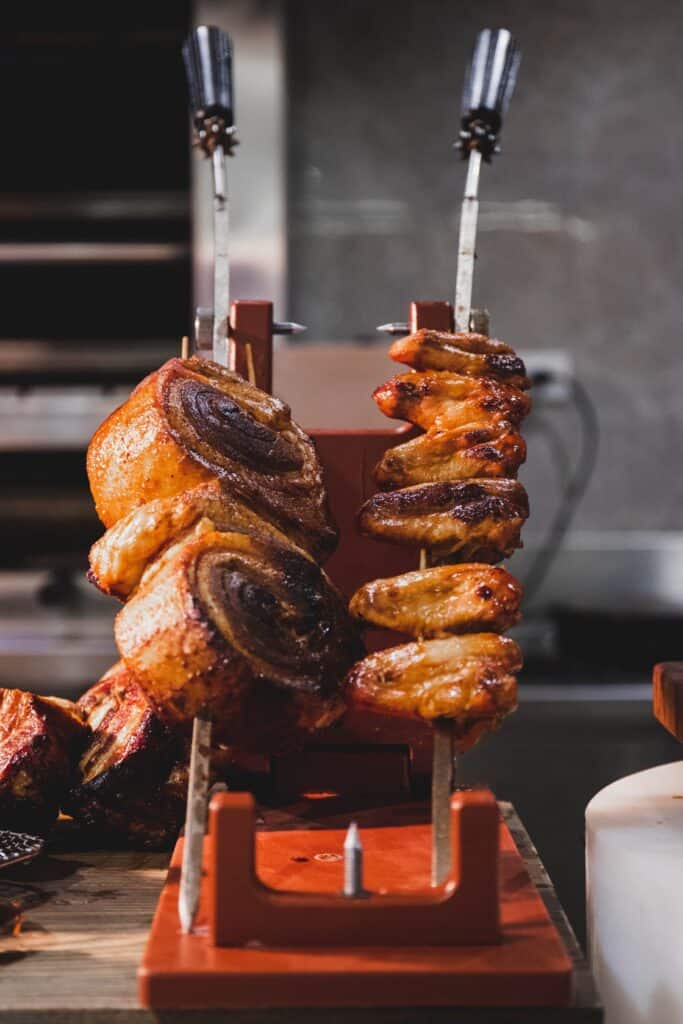 European – Six Doors also provides hearty European cuisines that have a distinctive flavor and texture.
Mains Station
The cuisine in the main stations consists of delectable entrees that will make your dining experience enjoyable.
Beef Rendang – A creamy and flavorful menu of Six Doors that tender, juicy, and bite-sized beef cubes. It is prepared using a special cooking technique that makes it unique and delightful. 
Sweet and Sour Pork – The slices of pork are marinated and deep-fried until it becomes crispy and golden brown. It is cooked with the restaurant's blend of sweet and sour sauce and other ingredients.
Seafood Paella – It is a festive dish made up of saffron rice, seafood, and other special seasonings and ingredients. The texture of rice and the bursting flavors of seafood make this dish delightful.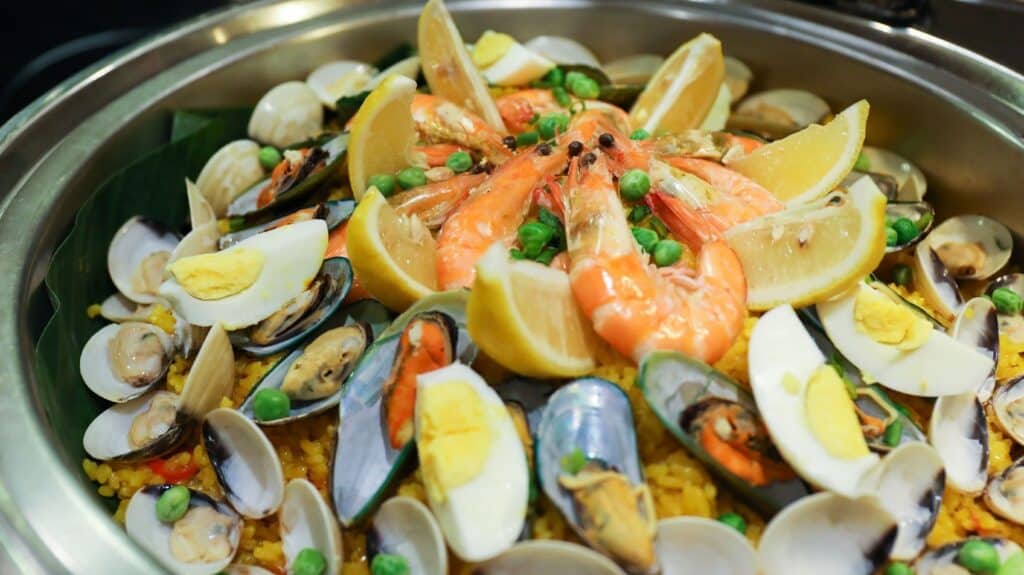 Chicken Galantine – This is a hearty dish that is locally known as embutido, a Filipino meatloaf. It is made up of minced chicken, egg, spices, and other ingredients.
Lemon Chicken – Its simple ingredients complement well with the natural flavor of the chicken. The slices of lemon make this dish appetizing and visually appealing.
Carving Station
The carving station offers different meat dishes such as beef, pork, chicken, goat, and duck.
Roast Beef – Roasted beef is expertly carved across to grain to serve dinners with tender and juicy slices of meat.
Grilled Pork – This tender, juicy, and mouthwatering grilled pork is carved to perfection to give its customers nice thick pieces of meat.
Chicken – Carving the roasted chicken makes it appetizing and more convenient to eat.
Roasted Goat Meat – It is a unique dish that delights the crowd as it is rarely seen in restaurants.
Duck – This dish is carved just like roasted chicken but they have a different taste. It goes well with fried rice, salads, and other dishes in this restaurant.
Dimsum Station
The dimsum station consists of traditional Chinese meals that are well-loved by diners as they are bursting with flavors.
Siomai – This Six Doors menu is one of the well-loved dimsum as it has an extraordinary flavor that makes it irresistible and appetizing. 
Hakaw – A famous, simple, and flavorful dish made with plump juicy shrimp. It is the crowd's most-sought dimsum.
Xiao Long Bao – It is a meaty dimsum that is packed with flavors. Each bite of this delectable xiao long bao will delight your taste buds.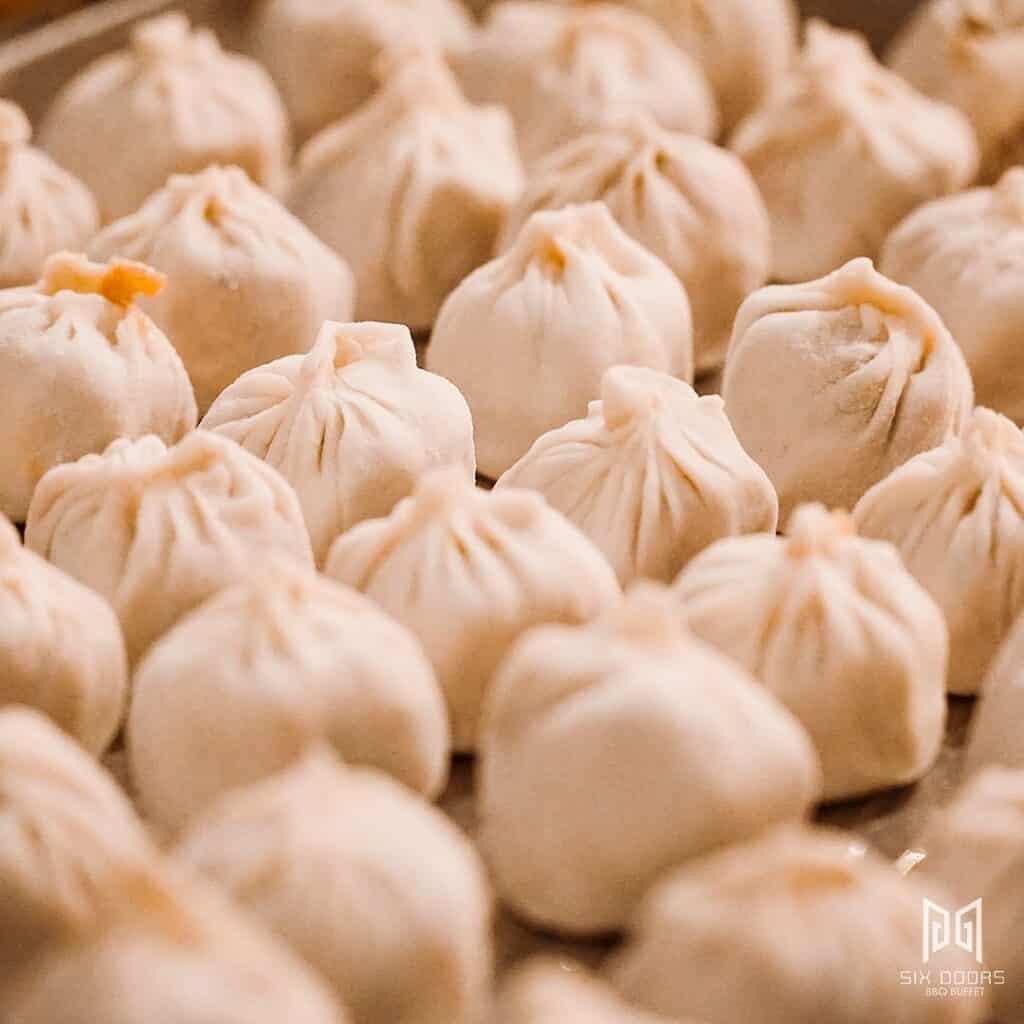 Fried Dumplings – These simple and addictive fried dumplings will satisfy your cravings. It is best served with soy sauce dip.
Fried Spring Rolls – Fried spring roll is one of the famous dishes prepared at different gatherings. The delectable flavors of its fillings and crispy wrapper make it a succulent dish.
Birthday Promo
Six Doors offers a birthday treat to make your special day memorable. It offers exact birthday promo and birthday month promo. The exact birthday promo is available when you dine in on your exact birth date. It requires one full-paying adult to get this special promo. The birthday month promo is offered for those who will visit the restaurant on their birth month. It requires six full-paying adults to avail themselves of this promo. A government identification card must be presented as proof. This promo will give you a fun and special birthday celebration with your loved ones.
Reservation
The menu of six doors is available for reservation. You can call them at (02) 7916 9073 and (0917) 624 0908 for inquiries and reservations. Reservation is recommended to make dining easier and more convenient especially when you are planning to celebrate your birthday.
Six Doors Menu Delivery
Six Doors 3D BBQ Buffet is only available for dine-in as it is a buffet restaurant. The restaurant is open daily during lunch from 11;00 AM to 2:30 PM and dinner from 5:30 PM to 9:00 PM.
Social Media Pages
Indulge in a unique and immersive dining experience at Six Doors. Follow their social media pages to stay updated on their latest menu offerings, discounts, and promotions. With a wide variety of dishes and flavors to choose from, you'll never have a dull meal at Six Doors. Don't miss out on this exciting dining adventure – follow Six Doors today and experience a world of flavors at your fingertips!
Facebook: https://www.facebook.com/sixdoors3Dbbqbuffet
Instagram: https://www.instagram.com/sixdoors3dbbqbuffet/
Conclusion
Six Doors menu offers delicious cuisines that are expertly cooked. It provides a smokeless grill so diners can grill their food based on their preference. This is an ideal place if you want to celebrate your birthday or try different cuisines from different parts of the world. There is also an area where kids can play and a live band that entertains diners while they are eating. The diners commend its great food, spacious and aesthetic ambiance, and attentive staff.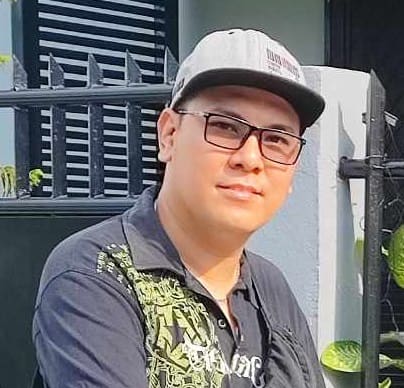 Hi! I'm Nivek Strife, the person who made MenuPH. I'm the one who added most of the popular menus you see on this website, and I really hope you enjoy them! Feel free to check them all out.
Growing up, I was surrounded by lots of tasty foods, like the classic Adobo and the sweet Leche Flan. That love for the many flavors of the Philippines is what got me excited about adding to MenuPH. When I learned how to make websites, I saw the need for a place to show off all the amazing Filipino dishes, and that's how MenuPH started.
MenuPH isn't just a website; it's like a fun journey into food. I've teamed up with famous chefs and found great places all over the Philippines to bring you a bunch of menus that show off the best of Filipino cuisine. Whether you're into the usual dishes or new twists, MenuPH is here to guide you through the rich world of Filipino flavors.
With MenuPH, my aim is to help local businesses, talk about good food choices, and make a group of friends who love food. No matter if you like fancy restaurants or street food, MenuPH has something for you. Come join me on this food adventure as we find great places, taste real flavors, and enjoy the unique food traditions that make the Philippines awesome.