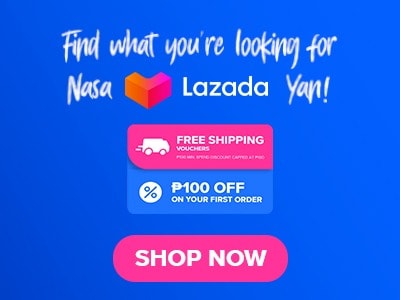 Are you an oyster lover and wanted to try different oyster dishes but don't know where to go and consider the price before going? I got you! Look no more since I found the perfect place for you where you can find the best and freshest oysters without having to spend too much. A great location where you can relax while munching on your favorite oysters with your friends or family. Ever heard about Wantusawa? If not read my article to know about their exciting dishes, their prices, and the best oyster that you can find in their restaurant. Wantusawa Menu is highly recommended for oyster lovers and I'm sure if you're a fan you'll be interested in this article right now. Don't want to delay this let's start.
Below, you'll find the updated list of Wantusawa menu prices.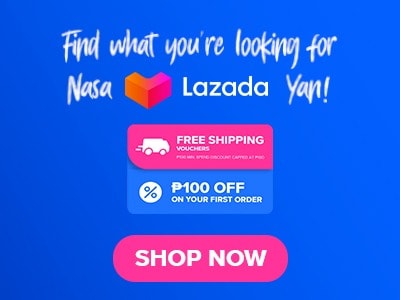 Menu Items
Price (PHP)

Oysters

Fresh
50
Baked
50
Grilled
50
Fried
50
Oyster shooter
100
Oyster ceviche
280
Oyster tempura
180
Oyster corn & scallion cakes
280
Oyster chowder
160

B.O.O.R

Baked oysters over rice
280

Cold

Silk tofu "hiyayako" salad
200
Japanese porato salad
80
Korudo noodle with wafu salad
100
Tuna tataki
240

Shells

Seafood dynamite
200
Baked scallops bacon and mushroom
260
Steamed clam in sake chili and garlic
280
Shiro butter prawn
340
Crab claw tempura
450

Fish

Crispy salt tawilis
180
Miso grilled fish in banana leaf
360
Shishamo "smelt fish"
200

Mains

Sriracha fried chicken
250
Grilled prawn laksa
340
Crispy tofu and vegetable laksa
250
Fried chicken curry rice bowl
280
Vegetable curry rice bowl
200
Danggit rendang, sambal eggs & rice
290
Miso braised beef short ribs
320
Spicy scallops & crabfat yakiudon
370
Octopus, chorizo and potato
450

Beer

Sm pale
75
Sm light
75
Sm apple
75
Superdry
105
Corona
250

Sake

House sake
420
Oseki sake
630
Nihon gold
630
Yamada gold
630

Wine

Riesling
410
Sauvignon blanc
315
Chardonnay
315
Merlot
315
Cabernet
315

Gin

Larios
300
Tanqueray
300
Tanqueray no.10
350
Roku
350
Mombasa
350
Plymouth
400
Caorunn
500
Hendricks
500
Nordes
550
Gin mare
650
Botanist
670
About Wantusawa
Wantusawa is a restaurant where you can find the freshness and most delicious oyster dishes that you're craving. It is established by a Chef named Christine Zerandin an executive chef of raffles and resorts. This restaurant aims to serve the freshest Aklan oysters to its customers. They served fresh, fried, grilled, and baked oysters, and also they offer al fresco dining available for those who love to eat in open spaces.
They are located on the southern edge of Poblacion in Makati and another part of the metro. They also offer liquor for those who loves drinking alcoholic beverages with their oyster. If you're not a fan of oysters no worries since they offer other dishes like chicken, clams, crab, and other exciting dishes to try, they even have vegetarian options for their vegetarian customers. This restaurant is recommended for groups and is a casual dining type restaurant.
Wantusawa Menu Best Seller
Here are some of Wantusawa menu best-sellers that you should try upon visiting their restaurant.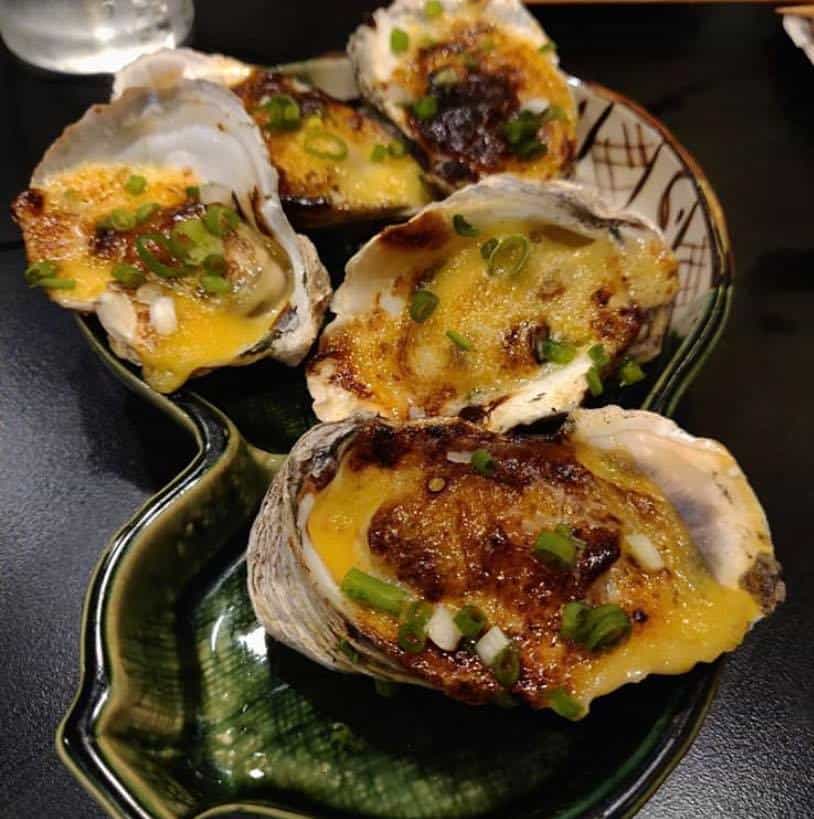 Baked Oysters – Served freshly baked for a very affordable price. Their oyster's flesh has this distinct flavor that you can only get when the oysters are fresh. Served with miso crust for an extra kick. Perfectly seasoned without overpowering the flavor of the oyster. Their baked oysters are not just appealing to the eye but actually one of the best oysters in the market because of the flavor. Definitely delicious and a safe choice if you're not the type that wants to explore too much.
Miso Braised Short Ribs with Forbidden Rice – Their miso braised short ribs are really soft and easy to eat. Tenderized using coke with spices and dark miso is popular in Japan and served with black rice. What's good about this Wantusawa menu is how easily the meat will fall without using effort to cut it. Recommended for those who are not fans of oysters.
Sriracha Fried Chicken – Made with tenderized chicken thighs marinated in sriracha batter. A simple dish but fulfilling dish to try. The seasoned chicken is not just crispy but an overall bomb. Though not for spicy food lovers a must-try and also highly recommended. Also, a safe choice if you have no idea what to order only if you love your fried chicken with a little bit of kick.
Shiro Butter Prawn – This Wantusawa menu is one of my favorites on their list, seasoned well prawns and not overcooked. The flavor of the shrimp is still there and the sauce is amazingly flavorful. I wouldn't order this without rice, to be honest, could be your favorite once you try this dish.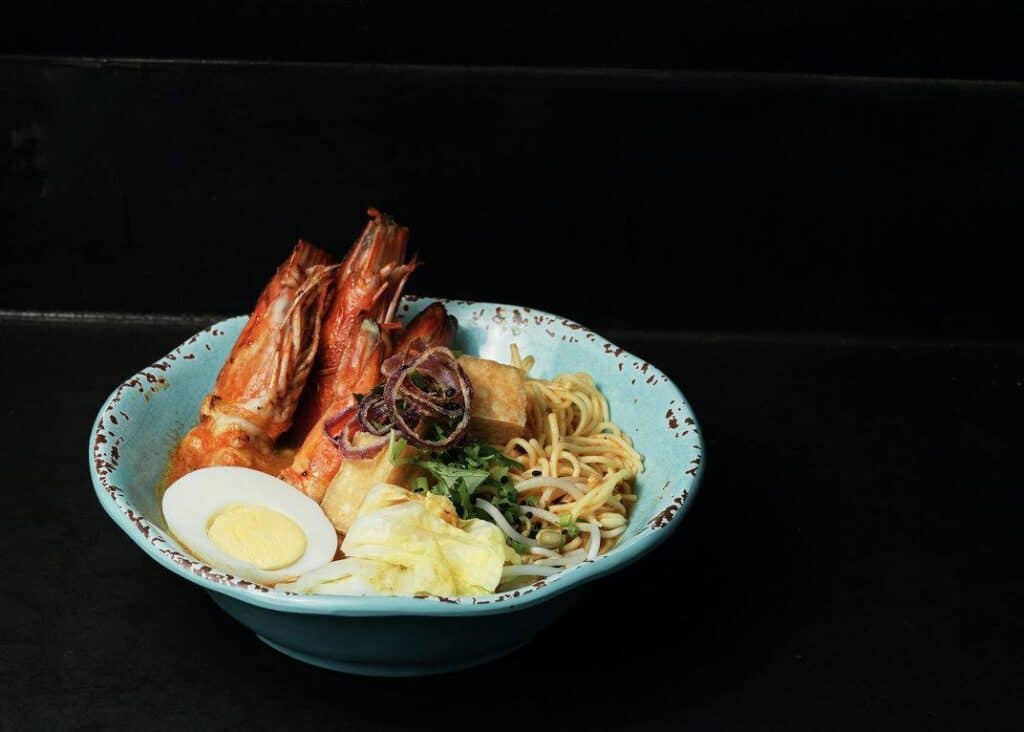 Grilled Prawn Laksa – If you're not a fan of oysters they also have this classic favorite with a twist. This perfectly warm meal will give you instant comfort right in a single bowl. A little spicy and sweet with a few tropical flavors that are perfect for the creaminess of the broth. Coconut milk is also one of the key ingredients for this grilled prawn laksa to be absolutely delicious. Perfect for rainy days and cold weather.
Hiyayakko Salad – Wantusawa doesn't offer desserts for some reason but if you want to cool down just a little bit you may order their hiyayakko salad. This is actually a cold tofu salad with some soy sauce and toppings. A great way to enjoy fresh tofu while enjoying your meal.
Wantusawa Baked Aklan Oysters -Their baked oysters are from Aklan since that's one of the main goals of this restaurant. To serve Aklan oysters. Don't want to be biased but One of the freshest oysters I found in a restaurant is Wantusawa. They sell each oyster for only 50php or equivalent to 0.90usd but though the price is very affordable the taste and the quality of the local oysters that they serve is superb also I'm impressed by how huge each oyster that they are serving and that's pleasing to the customers of course because its a great deal if you ask me.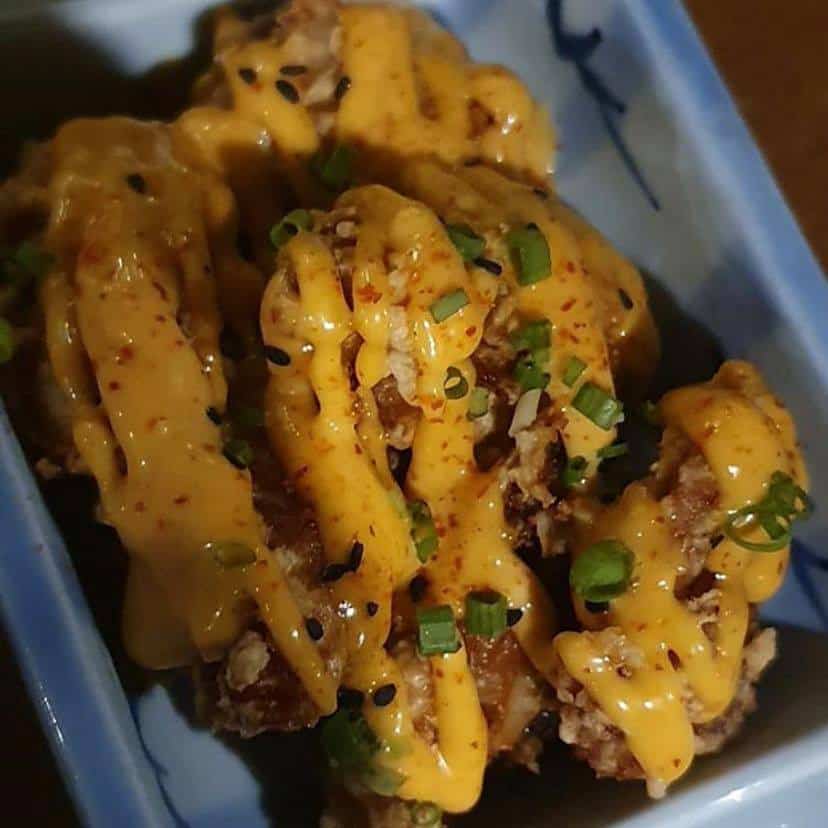 Wantusawa Sriracha Fried Chicken – One word, "Delicious". This bite-size goodness is perfectly paired with something refreshing like an ice-cold beer maybe, flavorful and very delicious. Actually one of the most popular and best seller items on their menu. A little spicy because of sriracha but an overall bomb when you ask about the taste. It is a highly-recommended Wantusawa menu that you should try.
Wantusawa Menu Delivery
If you are craving your favorite Wantusawa dishes but unfortunately don't have time to go outside because of your busy schedule great news because you can order thru a third-party delivery service that you can now find in the market, just like Food Panda and Grab Foods. Actually looking for a delivery website for them but the last time I check all they have is this website https://wantusawaoysters.business.site/ where you can call them. Maybe soon they'll have a delivery website right? You may visit their other social media account Wantusawa's Facebook Page and Wantusawa's Instagram for more updates.
Conclusion
Though their restaurant is just small (al fresco dining is available though) it's a great place to stay and hang out with your barkada and loved ones. Great dishes, very impressive. The Wantusawa menu and service are very good. The reasonable price for their oysters actually the right word is affordable. Oyster for only 50php per piece is a worth-the-money deal, too cheap but the taste is superb. My personal favorite is the baked oysters, to be honest. Highly recommended for those who love oysters and wanted to try other possible ways to cook them and not just fresh. The crews are warm and polite and the place is also clean and well-maintained.