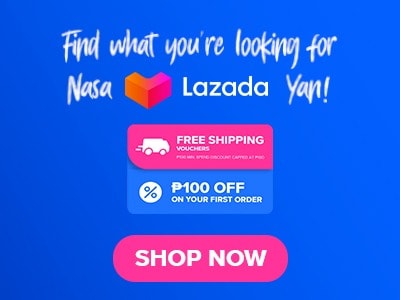 Explore the world of savory delights at Rai Rai Ken Ramen. Their menu overflows with an assortment of scrumptious and genuine Japanese ramen dishes, lovingly bringing the Japanese ramen culture to the Philippines for both locals and visitors to relish. Emphasizing traditional ramen tastes as well as imaginative fusion twists, this eatery showcases an extensive selection of mouthwatering noodle creations that truly capture the essence of Japanese cuisine in the heart of the Philippines. Coupled with a welcoming ambiance, Rai Rai Ken Ramen ensures a cozy space where patrons can revel in satisfying bowls of ramen and other delectable Japanese treats.
Below, you'll find the updated list of Rai Rai Ken Ramen menu prices.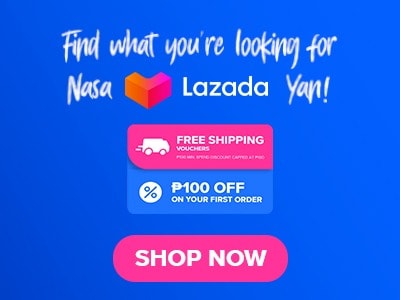 Menu Items
Price (PHP)

Soup

Miso Soup
219

Bento

Chicken Teriyaki Bento
605
Salmon Teriyaki Bento
605
3 Kinds Bento
615
Seafoods Bento
615
Rai Rai Ken Bento
615

Teishoku

California Maki & Mini Ramen
615
Chicken Karaage Bowl & Mini Ramen
625
Katsudon Bowl & Mini Ramen
630
Pork Katsu Set Meal
640
Fried Shrimp & Kani Set Meal
615

Sushi Bar

Salmon Sushi
340
Volcano Maki 8pcs
485
Salmon Unigiri
395
Kani Sashimi
329
Crunchy Maki
310
Volcano Maki 4pcs
295
Kaisen Salad
420
Crazy Maki
475
Rainbow Maki
475
Unaju Sushi
355
Jurassic Maki 4pcs
450
Jurassic Maki 8pcs
755
Kani Sushi
285
French Maki 4pcs
310
French Maki 8pcs
465
Temaki
395
Tuna Sushi
329
Spicy Tuna
255
Tekka Maki
410

Ramen

Tonkutsu Ramen
530
Gyu Ramen
520
Miso Ramen
520
Yakisoba
520
Seafoods Hot Pot Ramen
520
Tantan Men
530
Kanton Men
520

Sushi & Sashimi

Super California Maki 8pcs
480
Salmon Sashimi 8 Slices
540
Kani Salad
395
California Maki 10Pcs
385
Super California Maki 4pcs
285
Salmon Sashimi 4 Slices
325

Ippinryori

Gyoza 6pcs
365
Gyoza 3pcs
219

Tofu

Atusyaki Tofu 6pcs
495
Agedashi Tofu
395
Atsuyaki Tofu 3pcs
369

Donburi & Curry

Unaju
805
Gyudon
530
Salmon Teriyaki Don
530
Katsu Curry
495
Chukadon
525
Tendon
530
Gyutendon
530
Katsudon
530
Chicken Curry
494
Chicken Don
525
KATSUDON
530
Chicken Karaage Don
525

Rice

Chahan
250
Gohan
185
Gohan Platter
405
Chahan Platter
556
Gomoku Chahan
310
Gomoku Chahan Platter
585
Salmon Chahan
310
Salmon Chahan Platter
585

Tempura

Ebi Tempura 5pcs
605
Ebi Tempura 3pcs
405
Kani Tempura
395
Kakiage
385
Tonkutso Plain
485
Ebi Furai 3 Pcs
465
Ebi Furai 5 Pcs
625
Tori Karaage Single
375
Teriyaki and Teppan
Saikoro Beef Teppan
705
RRK Mixed Teppan
585
Salmon Teriyaki
530
Beef Teriyaki
525
Chicken Teppan
505
Seafoods Hot Pot Teppan
520
Age Tofu Teppan
395

Veggies

Yasai Itame
395
Moyashi Itame
410
Nira Tamago Itame
410

Beverages

Lipton Iced Tea
108
Mug / Rootbeer
98
Pepsi
98
Mt. Dew
98
Pepsi Max
98
7 Up
89
House Blend Iced Tea
130
Mango Juice
109
Pineapple Juice
109
Four Seasons Juice
109
About Rai Rai Ken Ramen
Rai Rai Ken Ramen is a popular Japanese restaurant chain in the Philippines that is best known for serving delicious and authentic ramen dishes. The restaurant takes pride in offering a variety of ramen flavors, each with its unique broth and toppings that can be enjoyed in a cozy and inviting atmosphere, which makes it the perfect place for enjoying a bowl of ramen. In addition to its ramen offerings, Rai-Rai Ken also serves other Japanese dishes, such as sushi, gyoza, karaage, and various side dishes that complement its ramen offerings.
Rai Rai Ken Ramen Menu Best Seller
Discover the star of the show at Rai Rai Ken Ramen – their best-seller menu. Bursting with an array of beloved Japanese dishes, these are the top choices that practically every customer gravitates towards when they step inside.
Salmon Sushi – This sushi features fresh, tender salmon slices with a clean taste and a buttery atop perfectly seasoned sushi rice. Its presentation is appealing, and the overall flavor is well-balanced which is why it is a must-try for those who enjoy the simple yet delicious taste of fresh salmon.
Kani Sashimi – This sashimi offers a nice seafood experience atop perfectly seasoned sushi rice with fresh and sweet crab meat. It pairs well with a touch of wasabi and soy sauce, enhancing the natural sweetness of the crab perfect for those who are looking for a refreshing and enjoyable choice.
Tonkutsu Ramen – This dish is known for its rich and creamy pork bone broth paired with a deeply flavored broth with a satisfying umami taste. It is completed with tender slices of chashu, marinated soft-boiled egg, bamboo shoots, and seaweed resulting in a comforting bowl of ramen.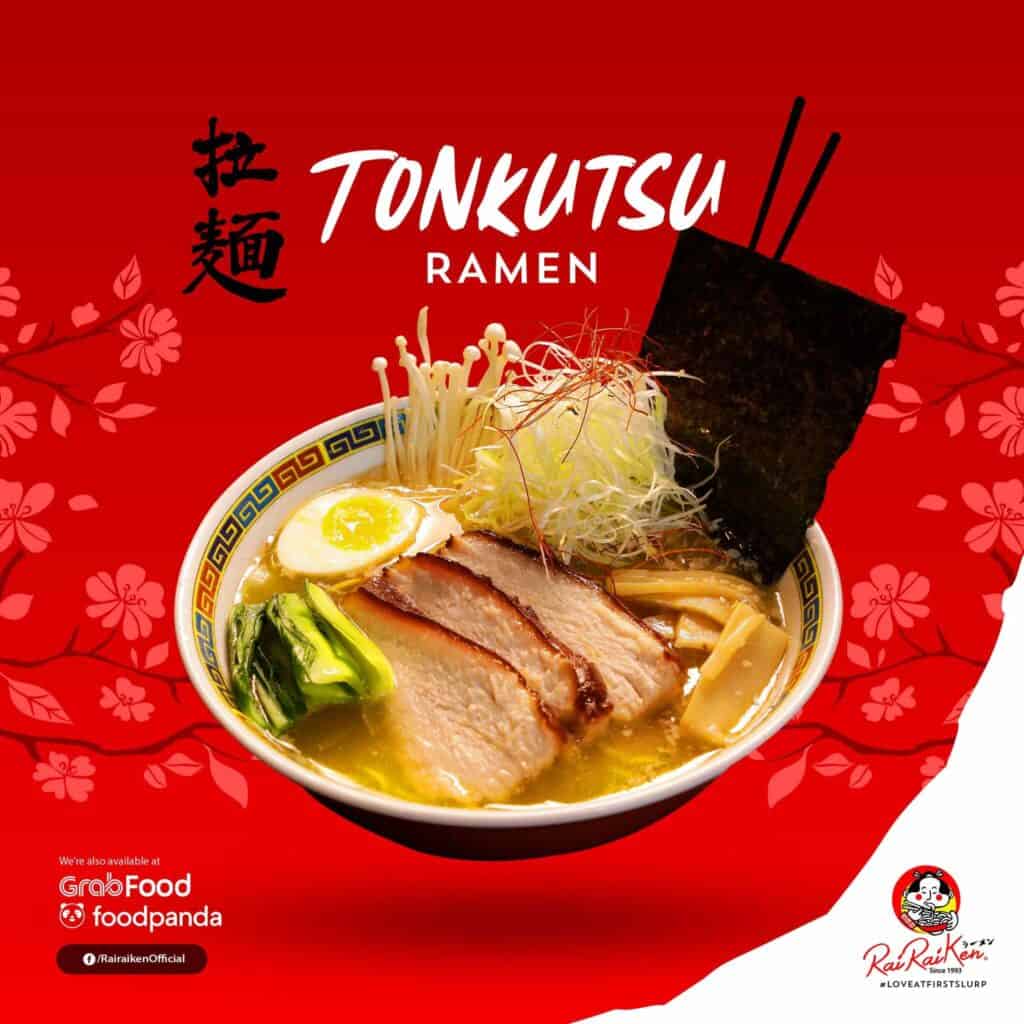 Salmon Teriyaki Don – This dish features a tender salmon that is glazed with a delectable teriyaki sauce and served on a bed of fluffy Japanese rice which makes this dish both visually appealing and satisfying for all those that are looking for a dish with a wonderful depth in terms of flavors.
Katsu Curry – It is a satisfying and hearty meal option that features a crispy breaded katsu that perfectly complements the rich and aromatic curry sauce. It's served with steamed rice and a side of pickles, providing a well-rounded and comforting meal that will leave customers feeling satisfied.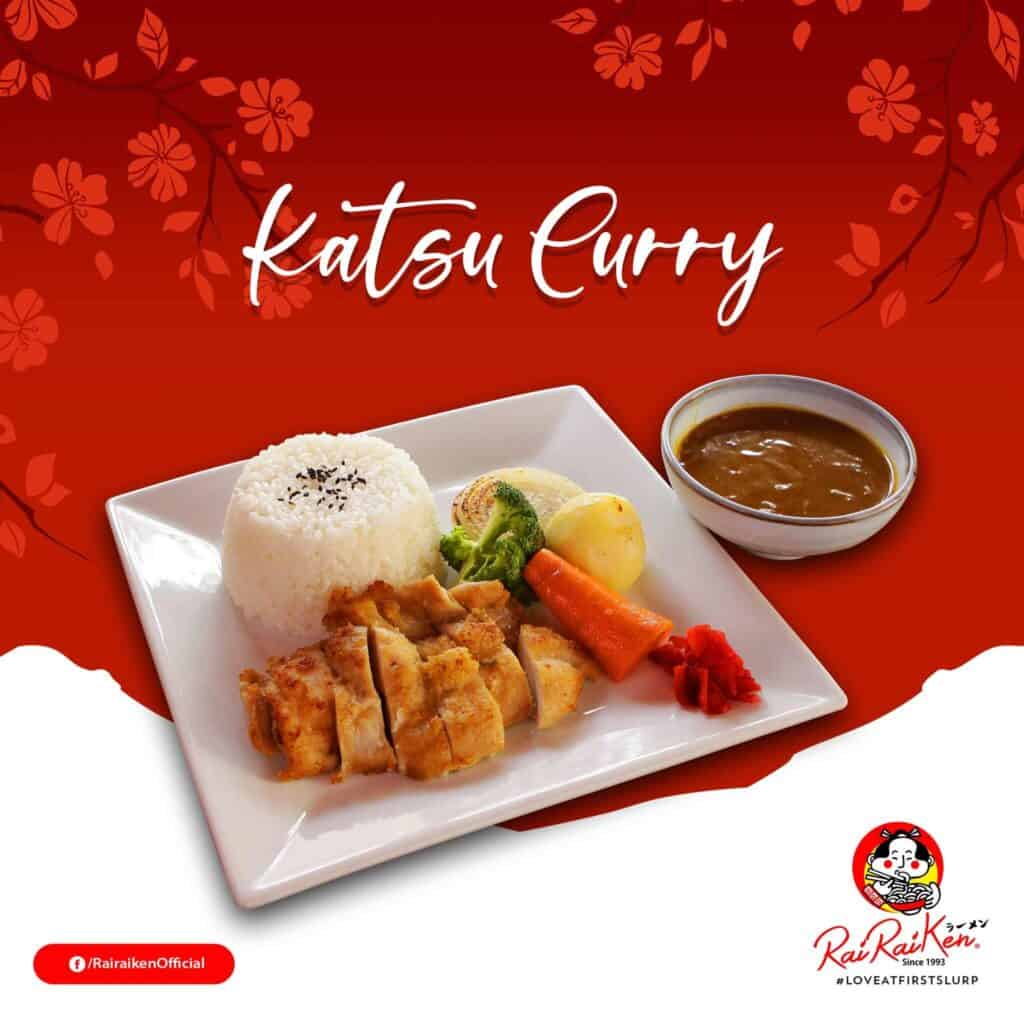 Bento
Immerse yourself in an array of bento delights, where each box unfolds a diverse selection of main and side dishes, weaving together a symphony of flavors to please your palate.
Chicken Teriyaki Bento – It is a well-balanced and satisfying meal option that highlights the grilled chicken is grilled that is coated in a teriyaki glaze giving it an exciting balance between sweet and savory. The flavors complement each other perfectly, and the portion size is ample, making it a great choice for a filling and delicious lunch or dinner.
Salmon Teriyaki Bento – This bento is a perfect choice for seafood lovers as it features a salmon fillet that is grilled and glazed with a flavorful teriyaki sauce which enhances the natural richness of the fish. The dishes that are included in this bento box are steamed rice, mixed vegetables, and a side salad, providing a well-rounded and wholesome meal.
Seafood Bento – This bento box features an array of seafood dishes which includes shrimp, squid, and fish, all expertly prepared and seasoned with the delightful flavors of the ocean. Each element that makes up this bento complements each other resulting in a satisfying and enjoyable dining experience.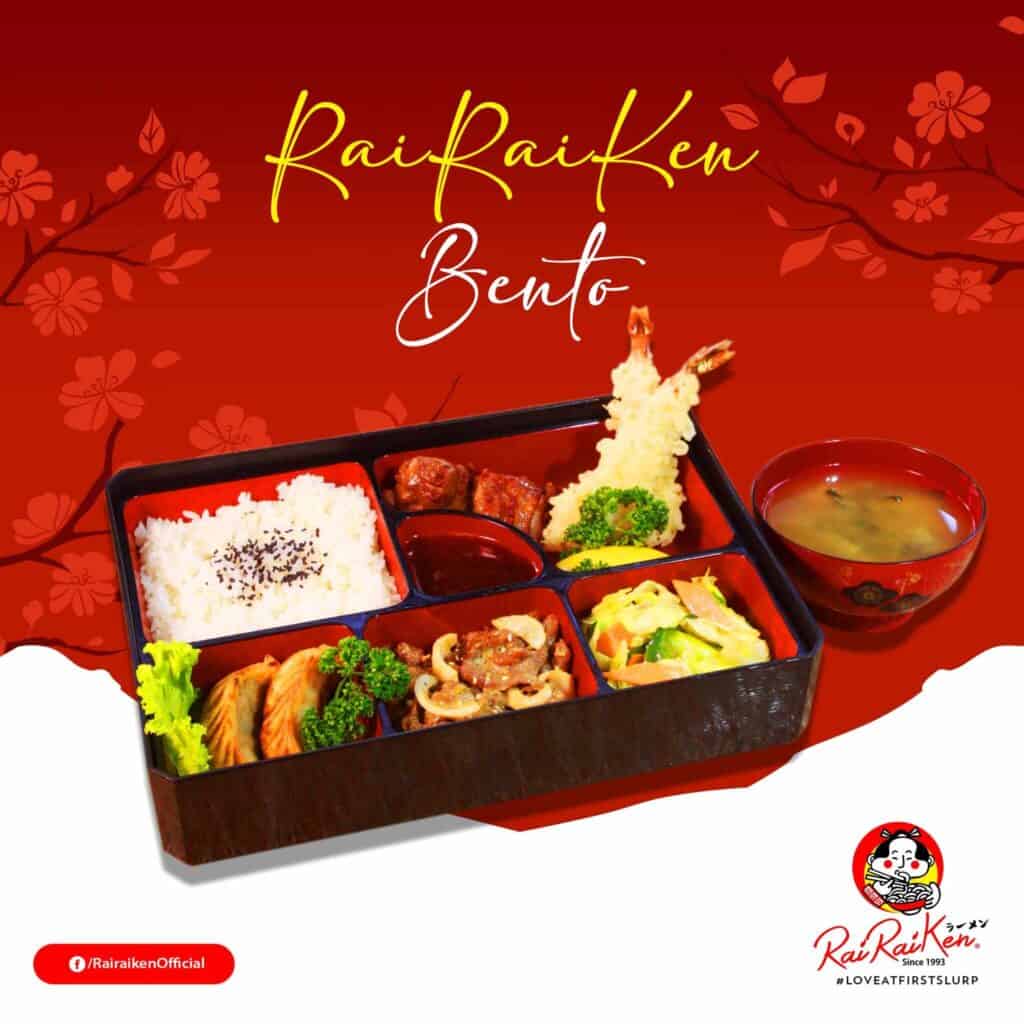 Teishoku
Dive into a flavorful journey with Rai Rai Ken's special selection, offering an array of hand-picked dishes from their menu, each thoughtfully paired with a delightful mini ramen.
California Maki & Mini Ramen – It is a classic sushi roll filled with imitation crab, avocado, and cucumber, wrapped in nori and rice, then topped with sesame seeds and served with a side of soy sauce and wasabi. It offers a perfect balance of textures and tastes, with the freshness of the ingredients shining through.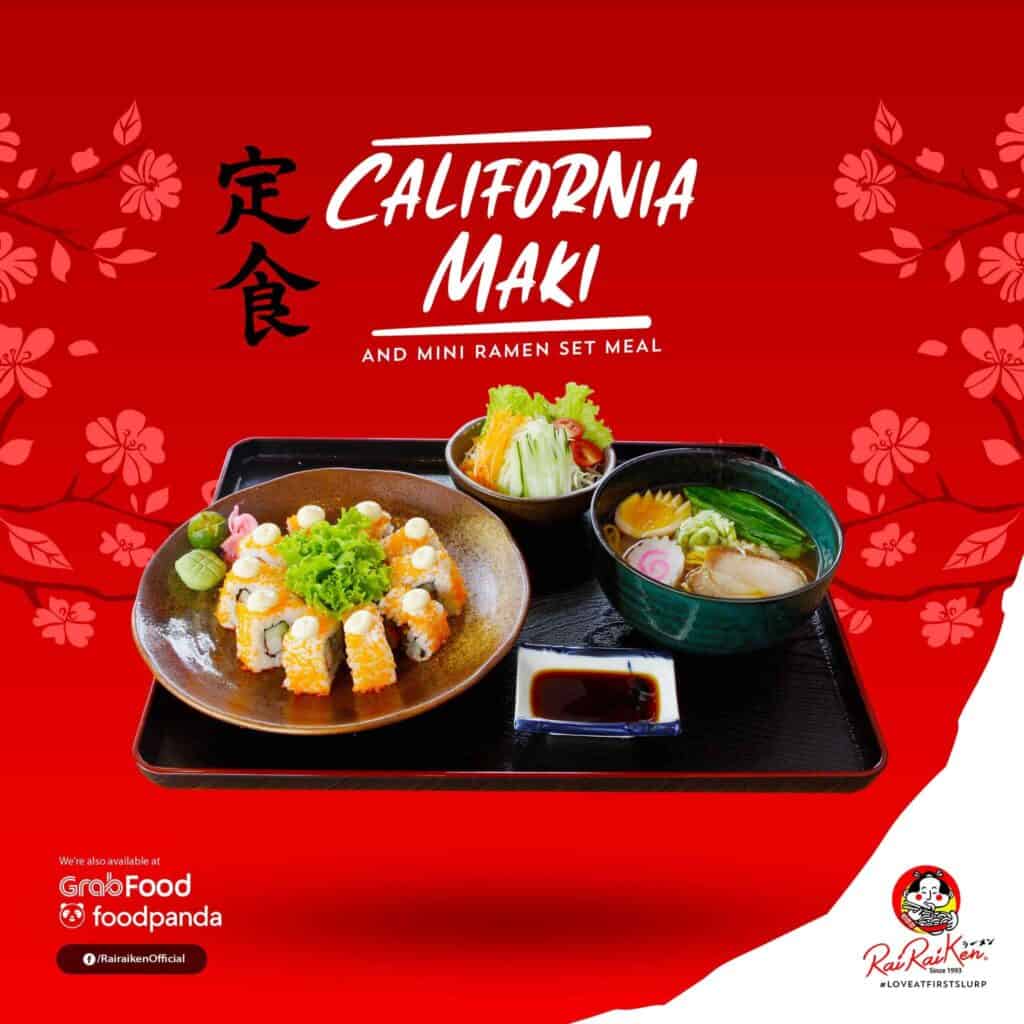 Chicken Karaage Bowl & Mini Ramen – This bowl features bite-sized pieces of tender and well-seasoned fried chicken, served with a side of savory dipping sauce. The chicken has a perfect balance of crispy exterior and juicy interior, making it a satisfying dish on its own.
Katsudon Bowl & Mini Ramen – This bowl is filled with a hearty dish featuring a breaded and deep-fried pork cutlet served over a bed of fluffy steamed rice, all smothered in a sweet and savory sauce and topped with a soft-cooked egg. The combination of crispy pork, savory sauce, and creamy egg creates a nice combination of flavors.
Sushi Bar
At Rai Rai Ken Ramen's sushi bar menu, you'll uncover a delightful medley of sushi creations, each crafted with meticulous attention to detail. This menu boasts an assortment of sushi varieties, with every ingredient thoughtfully sourced locally to ensure optimal freshness and superior quality. From the luscious Salmon Sushi to the dynamic Crunchy Maki, every bite promises a journey of flavors that reflect the commitment to excellence found at the heart of every dish.
Ramen
The Ramen menu at Rai Rai Ken Ramen brings together a delightful assortment of noodle dishes, each crafted with a heartwarming broth and a selection of toppings tailored to your preferences. From the flavorful Tonkutsu Ramen to the hearty Seafoods Hot Pot Ramen, every bowl offers a unique experience that showcases the artistry of Japanese culinary tradition.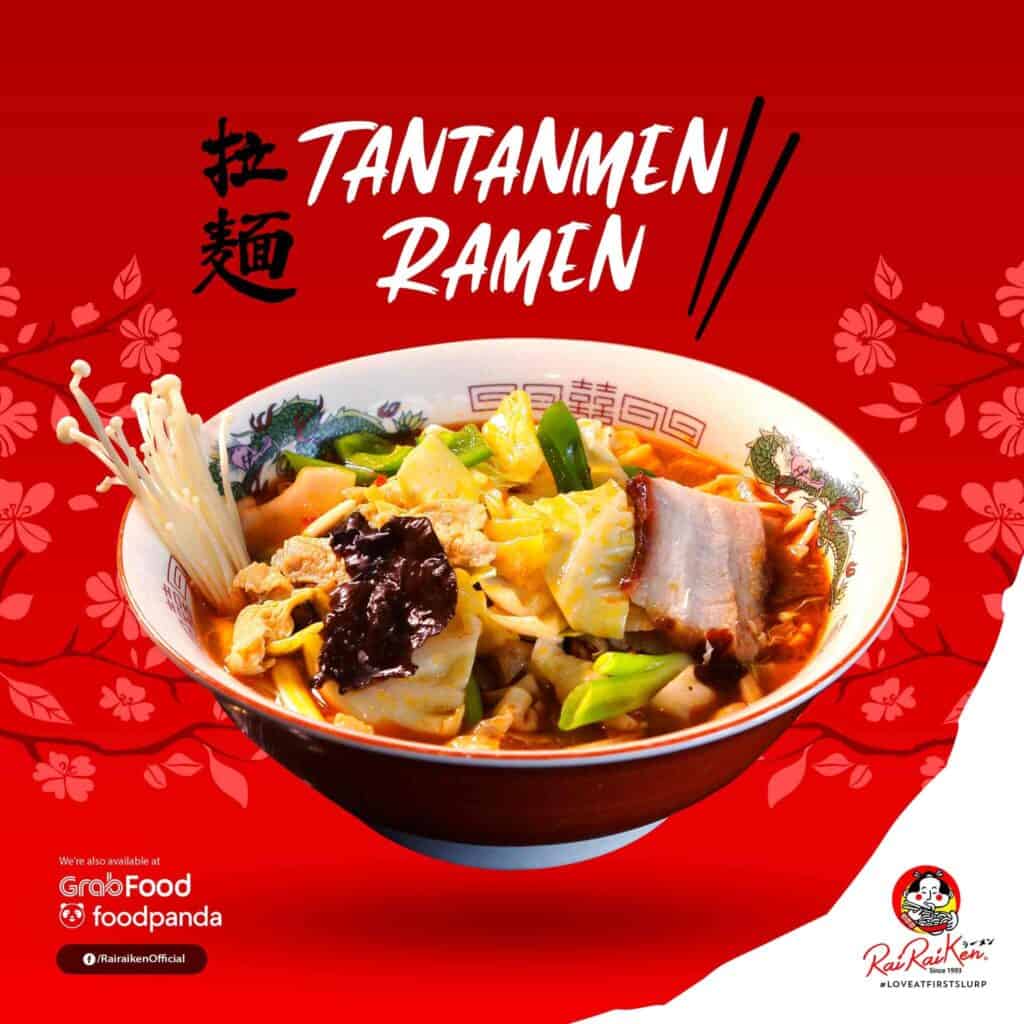 Rai Rai Ken Ramen Menu Delivery
Rai Rai Ken Ramen's menu delivery offers customers a convenient way of ordering their favorite Japanese dishes. Each of Rai Rai Ken Ramen's dishes can be ordered through delivery services like FoodPanda or GrabFood.
Social Media Pages
Capture your Rai Rai Ken moments and share your love for this soul-soothing dish with others who appreciate the joy of a steaming bowl. Follow their dynamic social media pages to stay connected and join the ramen revolution.
Facebook: https://www.facebook.com/RairaikenOfficial
Instagram: https://www.instagram.com/rairaiken.ph
Twitter: https://twitter.com/rairaiken_ph
FAQs
What is Rai Rai Ken Ramen House?
Rai Rai Ken Ramen House is a popular Japanese restaurant in the Philippines.
Where are the locations of Rai Rai Ken Ramen House?
Rai Rai Ken Ramen has branches around Metro Manila, but operates mainly in the Visayan region in the Philippines.
What types of ramen do they serve at Rai Rai Ken Ramen House?
Rai Rai Ken Ramen House offers a variety of ramen dishes to satisfy different preferences.
Are there any special promotions for frequent customers?
Rai Rai Ken Ramen does offer its regular customers special promotions.
What are some popular dishes on the menu at Rai Rai Ken Ramen House?
Some of the popular dishes at Rai Rai Ken Ramen are Salmon Sushi, Kani Sashimi, Tonkutsu Ramen, Salmon Teriyaki Don, and Katsu Curry.
Conclusion
Rai Rai Ken Ramen has become a go-to destination for ramen lovers and those that want to try and experience the Flavors of Japanese dishes in the Philippines. The restaurant makes sure to give customers a delightful dining experience with its menu that offers a wide range of Japanese dishes. Whether you are looking for Japanese comfort foods or looking forward to exploring the vastness of Japanese cuisine, Rai Rai Ken Ramen promises to give you a memorable and satisfying Japanese-themed dining experience.