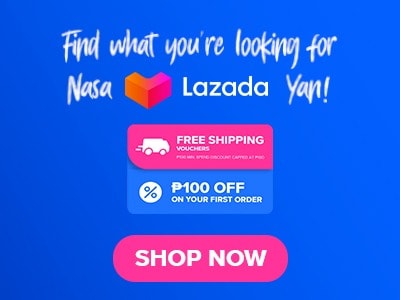 Looking for a place to satisfy your seafood cravings? Or you're just looking for a good place to go for your next eat-out with your family or friends? Look no more I got you on this one and I have just the perfect recommendation for you that for sure you'll love and find interesting. Have you heard about Crabaholic? This place offers yummy seafood at a very reasonable price. The Crabaholic menu has a lot of seafood dishes to choose from and for those who can eat seafood because of allergic reactions or are just not into seafood no worries they also serve nonseafood dishes. Interested in our topic for today? If yes then stay with me here and let's talk about something about them, their prices, and bestsellers. Let's go! 
Below, you'll find the updated list of Crabaholic menu prices.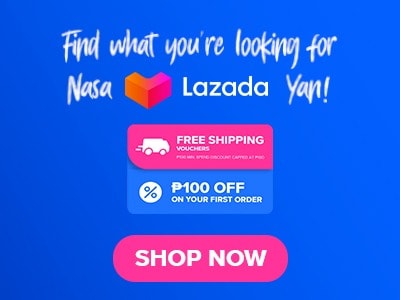 Menu Items
Price (PHP)

Mixed Seafoods

Good For 1
350
Good For 2
600
Good For 4
959

Shrimp Bucket

500 Grams
700
1000 Grams
1300

Crabs

Unli Crabs (Unli Rice And Drinks)
700
Ginataang Crab (100g)
120
Singaporean Crabs (100g)
120
Butter Garlic Crabs (100g)
120
Sweet & Spicy Crabs (100g)
120
Cajun Flavor Crabs (100g)
120
1b Bucket
550

Group Bundle For 6

Sinigang Na Hipon
1999
Baby Back Ribs
Chopsuey
Buffalo Wings
1 Bucket Of Mixed Seafoods
6 Cups Of Rice
6 Glass Iced Tea

Group Bundle For 8

2 Bucket Mixed Seafoods
2700
1 Sinigang Na Hipon
1 Sisig Pork
1 Bucket Fried Chicken 6pcs
8 Rice & 8 Iced Tea

Group Bundle For 12

2 Bucket Mixed Seafoods
4249
2 Sinigang Na Hipon
2 Baby Back Ribs
1 Bucket Fried Chicken (6 Pcs)
2 Sisig Pork
12 Rice & 12 Iced Tea

Soup

Sinigang Na Hipon
400
Oriental Soup
300
Crab And Corn Soup
300

Vegetables

Seafood Chopsuey
285
Brocolli And Shrimp
285

Appetizers

Sizzling Shrimp - P250
250
Sizzling Squid
250
Tempura
280
Chicharon Bulaklak
220
Fish & Fries
195
Lumpiang Shanghai
230

Chicken

Buffalo Wings
200
Fried Chicken 6 Pcs
320

Pork

Sizzling Sisig
180
2 Baby Back Ribs
400

Others

Extra Rice
30
Garlic Rice
35
Aligue Rice Bucket
140
Chowfan Bucket
135

Drinks

Iced Tea
35
Pineapple Juice
55
Bottled Waters
25
About Crabaholic
Maginhawa Street in Quezon City is known as the most convenient food hub in the area and when it comes to choosing the best stopover for your needs seafood, Crabaholic is there mastering the seafood cuisine. Crabaholic is located at 120 Maginhawa Street near Koomi. Despite the location catholic make sure to provide every guest with expectations of delicious and mouthwatering seafood goodness, they offer seafood boils, baked oysters, clams, and even nonseafood dishes like chicken wings and baby back ribs. Crabaholic is also known for its unlimited seafood offerings but it also launched seafood boil platters that are also worth a try.
Meat dishes such as pork liempo and sinigang na baboy are also present these dishes are as good and yummy as their seafood choices. A lot of customers have enjoyed dining in their place because of their great customer service and also comfortable place. The seafood is also affordable compared to those other restaurants that offer seafood, fresh seafood is one of the reasons why this place has a lot of customers, and to present Crabaholic still, does some research and innovation for their products to be excellent.
Crabaholic Menu Best Sellers 
Here's the list of Crabaholic best sellers for you to try if you want to visit their restaurant. 
Seafood Boil Mukbang – Crabaholic's seafood boil mukbang includes shrimp, tuna, crabs, baby lobsters, squid, mussels, scallops, quail eggs, corn, sausage, and baby potatoes. This also comes in four flavors, buttered lemon, cajun, sweet and spicy, and buttered garlic. You cant choose their flavors since everything is so good, what I did is every time I visit their store I tried different flavors to taste everything. This is actually my top favorite on their menu, the aroma of the seafood combined with the corn and sausages are so good and very appetizing.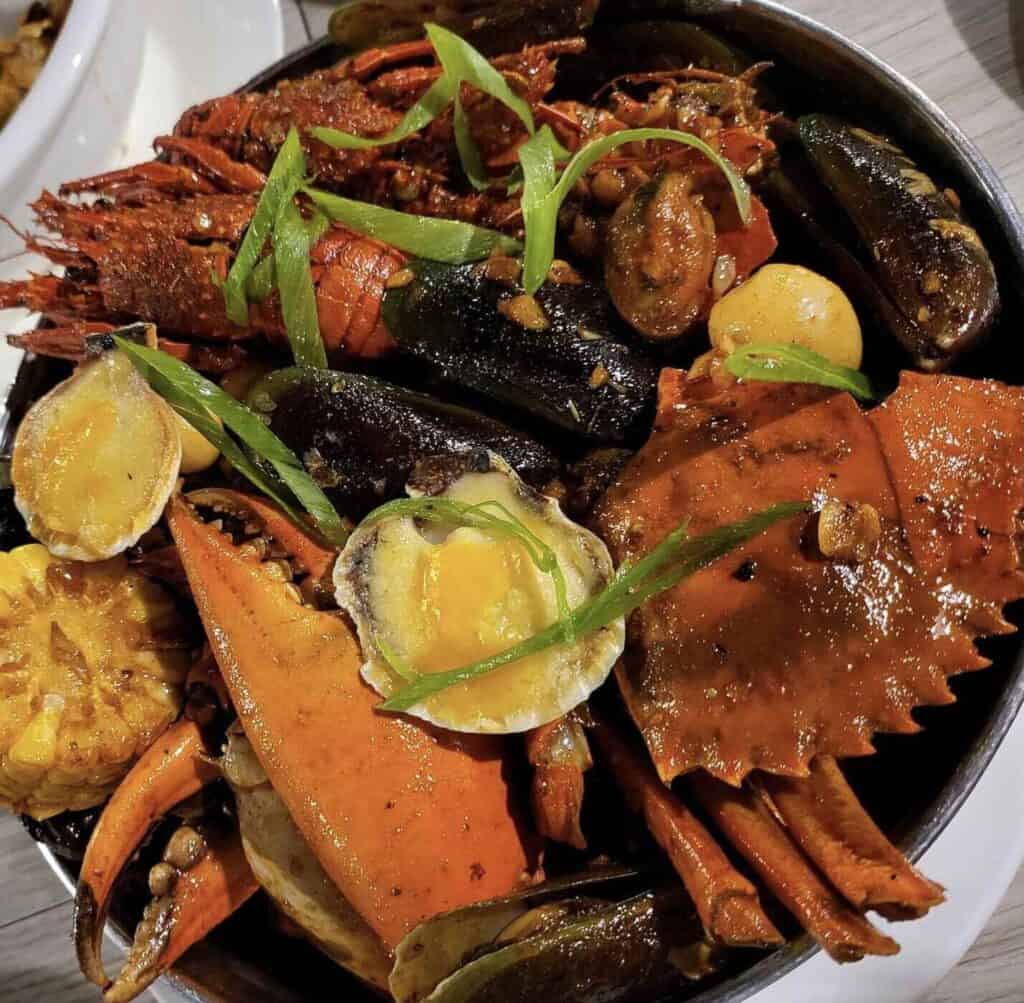 Shrimp Platters and Crab Platters – These platters of crabaholic are so good and are good for sharing. Shrimp platters and crab platters are for those who only like one type of seafood. The flavors that come with their seafood platters are extremely satisfying I honestly love the shrimp platter since it's easier to eat than the crab. This is also a must-try item. 
Baked Oysters – Crabaholic also serve baked oysters and this is also one of their best sellers. Crabaholic has the same supplier of oysters just like those other oyster bars in Makati so the quality and freshness of the oysters are sure. The oysters are very creamy and juicy at the same time. And you can really tell that the oysters are fresh just like fresh from the ocean. My experience with their baked oysters is good and will surely order again next time.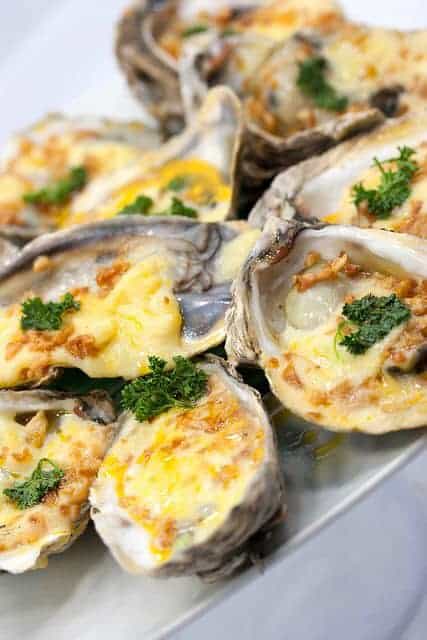 Sizzling Sisig – Crabaholic's version of sizzling Sisig is really good it has combined flavors of fatty and savory at the same time with a little saltiness, sweetness, and sourness from the calamansi. This has crispy small meat combined with lots of onions and other ingredients. This is also a Filipino favorite that's why it is not surprising that even though Crabaholic is a seafood restaurant a lot of people still order their sizzling sisig. If you're not into seafood or you're just allergic try their sizzling sisig this is a good choice.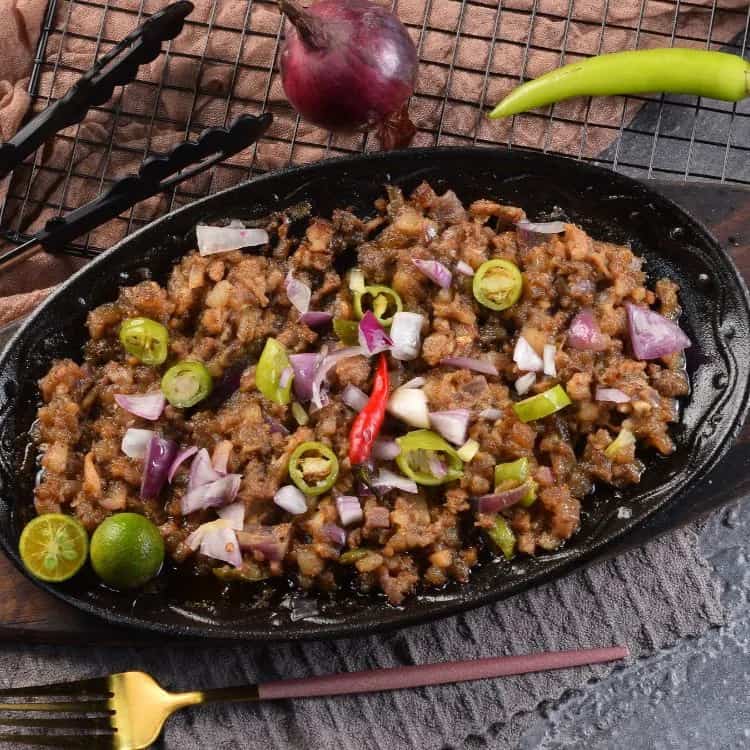 Buffalo Wings – Another nonseafood item is their buffalo wings. This one is deep fried until crispy but still tender and juicy on the inside then tossed into a hot sauce mixture with some butter and spices. Their buffalo wings are also a must-try since this one is also delicious, so if you're trying to take a break with unlimited seafood this is a perfect option for you.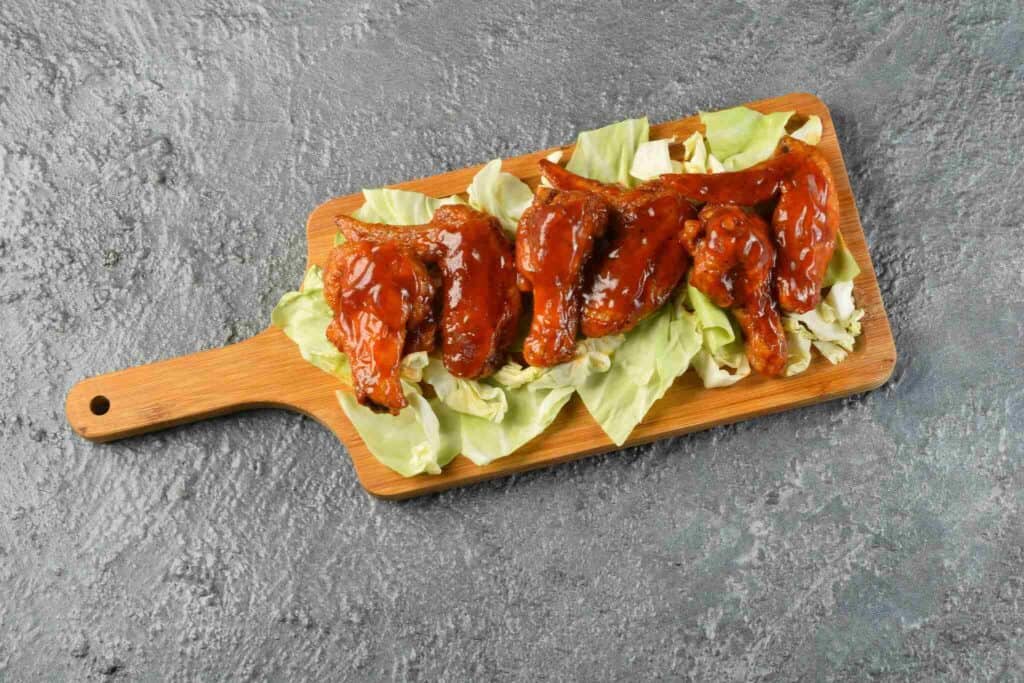 Crabaholic Menu Delivery
Ordering your favorite seafood and nonseafood dishes of Crabaholic is made easier simply by calling them at 09762558578 or you can book your favorite courier for your orders just like grab foods.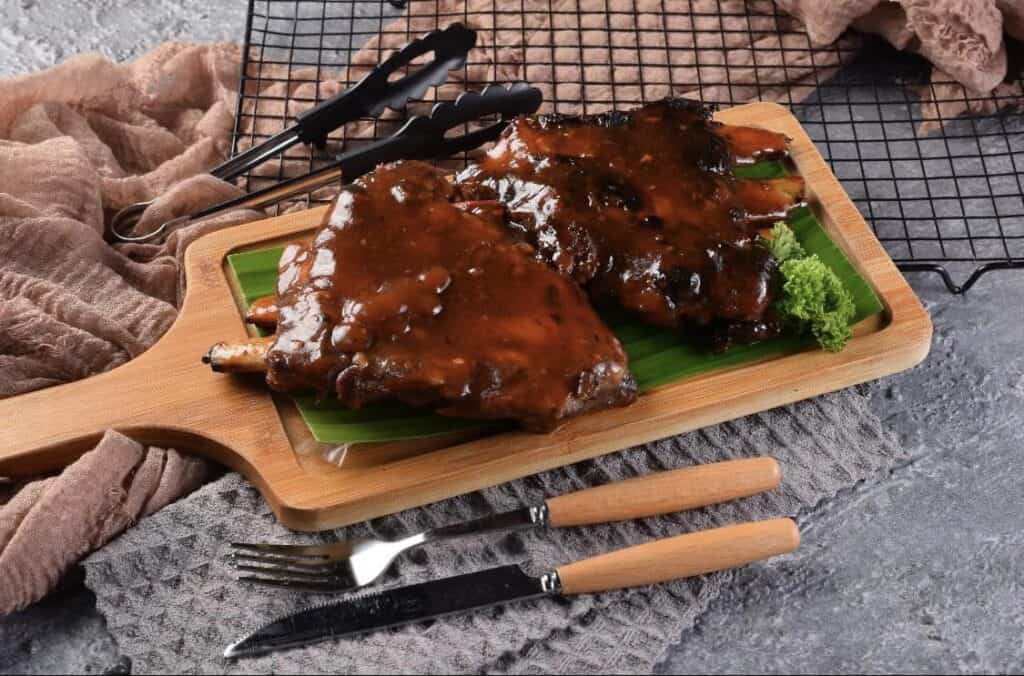 Crabaholic Social Media Pages
Indulge in the delectable world of seafood delights with Crabaholic! Follow and support their social media pages to keep you updated with their promos, discounts, or new items on their menu.
Facebook: https://www.facebook.com/CrabaholicResto
Instagram: https://www.instagram.com/crabaholicrestomaginhawa
TikTok: https://www.tiktok.com/@crabaholicrestomaginhawa
FAQs
What are the operating hours of Crabaholic?
Crabaholic operating hours are from 11:30 AM until 10:00 PM.
Crabaholic. Are they halal certified?
Crabaholic is a non halal certified restaurant. 
Does Crabaholic offer group meals?
Yes, actually Crabaholic has a group bundle that is good for 6, 8, and 12 pax that is great for large groups of people that will visit their restaurant. 
Conclusion
Crabaholic is a great place especially if you are craving seafood. They have affordable bundles for groups as well and also nonseafood items. The Crabaholic menu has a lot of different flavor options depending upon your preferences. This place is cozy and comfortable puls the crews are nice and friendly they will make you feel that they are your friends plus they are also fast to serve and very approachable. Crabaholic also offers affordable choices so you don't have to worry about spending too much. This place is pretty wide as well however at lunch and dinner time it is crowded but that's understandable. My honest experience dining with them is great I really enjoyed the food and their warm ambiance inside it's like eating at home. Highly recommended for those who love to try delicious and mouth-watering seafood at affordable prices.