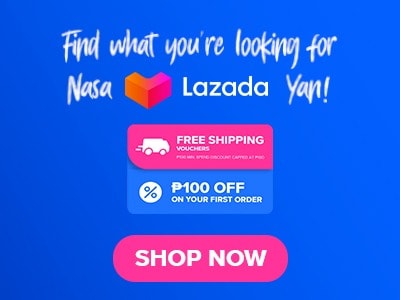 Maisen Tonkatsu offers a diverse menu that revolves around their specialty dish, tonkatsu which is prepared with attention to detail. Their menu features a variety of tonkatsu options made from high-quality pork that ranges from the classic Hireto to the flavorful Rosu, each of which is carefully breaded and deep-fried to perfection which results in a crispy and juicy tonkatsu dish. Alongside the tonkatsu, you can also expect a selection of rice, miso soup, and unlimited cabbage for a satisfying and authentic Japanese dining experience.
Below, you'll find the updated list of Maisen Tonkatsu menu prices.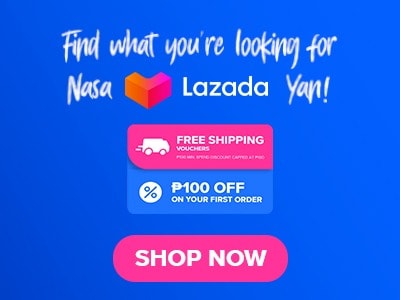 Menu Items
Price (PHP)

Katsu Sando

Curly Fries Alacarte
95
Chicken Tamago
280
Tenderloin Tamago
280
Ebi Tamago
360
Tenderloin Coleslaw Sando
70
Ebi Coleslaw Sando
350
Chicken teriyaki Sando
270
Tamago sando
200
Dashimaki Tamago
200
Katsumabushi Set
570
Kurobuta Tenderloin Katsu Set
750

Katsu Set

Kurobuta Loin Katsu Set
730
Tenderloin Katsu Set (80 Grams)
450
Tenderloin Katsu Set (120 Grams)
490
Loin Katsu Set (120 Grams)
480
Mixed Katsu Set
650
Seafood Katsu Set
690
Prawn Katsu Set
680
Chicken Katsu Set
420
Vegetable Katsu Set
350
Cheese Minced Pork Katsu Set
450
Loin Katsu Set (80 Grams)
440

Maisen Specials

Pork Sukiyaki Set
550
Maisen Picks
450
Stir-Fry Pork with Ginger Set
450
Chicken Karaage Set
430

Sides

Tofu Salad
320
Buta Shabu Salad
300
Crab and Cucumber Salad
250
Potato Salad
250
Grilled Salmon
350
Kimuchi
150
Potato Croquette
200
Gyoza
170

Curry

Tenderloin Katsu Curry Set
470
Loin Katsu Curry Set
470
Prawn Katsu Curry Set
650
Chicken Katsu Curry Set
420

Sandwich Sets

Tenderloin Katsu Sandwich Set
350
Tenderloin Katsu Pocket Sandwich Set
350
Shrimp Katsu Sandwich Set
400
Shrimp Katsu Pocket Sandwich Set
400

Donburi

Tenderloin Katsu Don Set
450
Prawn Katsudon Set
550
Chicken Katsu Don Set
420
Loin Katsu Don Set
450

A La Carte

Kimuchi
150
Maisen Kakuni
300
Fried Cheese
170
Buta Jaga
140
Simmered Chicken Wings
150
Edamame Aglio E Olio
190
Pork Karaage
180
Oshi Meshi Unagi
430
Hot Soba
350
Cold Soba
160
Cold Udon
175
Kurobuta Siomai
250
Meat Kushi Katsu
200
Seafood Kushi Katsu
200
Pork Karaage
180

Sandwich

Tenderloin Katsu Sandwich (6 Pieces)
320
Tenderloin Katsu Sandwich (3 Pieces)
175
Shrimp Katsu Sandwich
225

Rice

Rice Set
250

Extras

tartar sauce
50
onsen tamago
40
mini salad
80
fruits
40
curry sauce
120
pickles
30
cabbage
80
miso soup
40
rice
120
About Maisen Tonkatsu
Maisen Tonkatsu is a renowned Japanese restaurant in the Philippines that specializes in tonkatsu, a popular Japanese dish that consists of breaded and deep-fried pork cutlets. The restaurant originated in Tokyo and has expanded further to multiple countries in Asia like the Philippines to bring the authentic flavors of Japan to Filipino diners. The restaurant is famous for its commitment to quality and the use of traditional methods in preparing its dishes which ensures that each of its tonkatsu is authentic and can be considered a culinary delight. Maisen Tonkatsu aims to provide an exceptional dining experience for lovers of Japanese cuisine through their tonkatsu dishes.
Maisen Tonkatsu Menu Best Seller
This menu is made up of a wide variety of Japanese-inspired dishes which are commonly ordered by customers that visit Maisen Tonkatsu.
Dashimaki Tamago – This dish is a Japanese rolled omelet that made with a dashi-infused egg mixture. The omelette is skillfully prepared to achieve a soft and fluffy texture, with a subtle sweetness from the eggs and a touch of umami from the dashi making it a comforting and satisfying dish that is mostly enjoyed by customers as a side dish or part of a larger meal.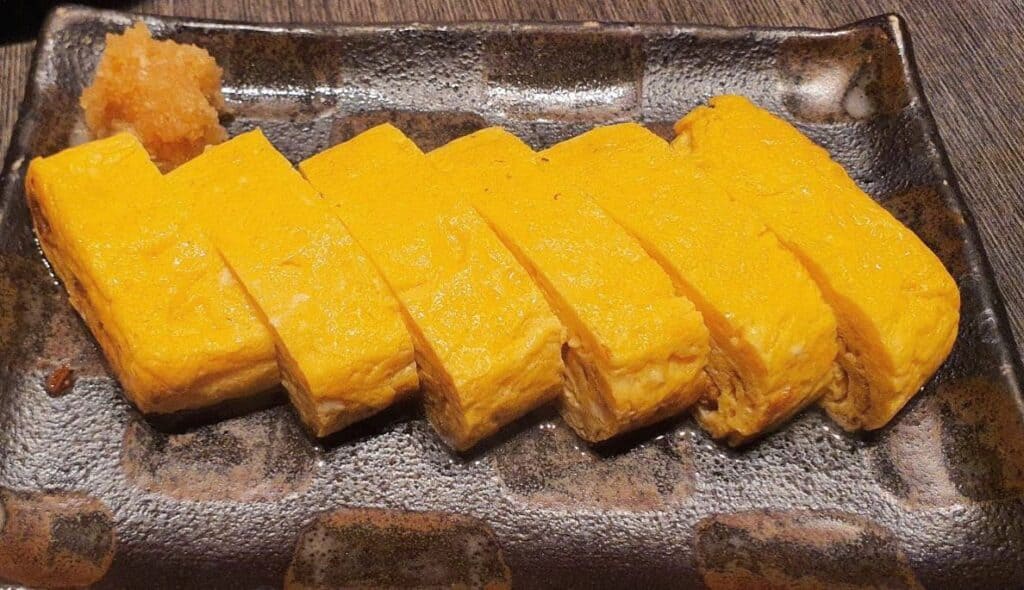 Pork Karaage – This mouthwatering dish features bite-sized pieces of marinated and deep-fried pork that is expertly seasoned, resulting in a flavorful and juicy interior, while still having a crispy exterior that adds a delightful crunch to the dish. It is served with a side of cabbage and a tangy sauce which makes it the perfect item to order for an appetizer.
Pork Sukiyaki Set – This Maisen Tonkatsu menu includes thinly sliced pork, vegetables, tofu, and other ingredients that are cooked in a savory and slightly sweet sukiyaki broth. The ingredients are simmered together, allowing the flavors to meld and creating a comforting and flavorful dish. It is then served with rice and a raw egg for dipping the cooked ingredients to make it a complete and satisfying meal.
Tofu Salad – Maisen Tonkatsu's Tofu Salad is a refreshing and light dish that combines fresh tofu with crisp vegetables and a flavorful dressing. The tofu is silky and creamy which provides a delicate contrast to the crunchy vegetables while the dressing adds a tangy and savory note to the salad, making it a refreshing and healthy choice.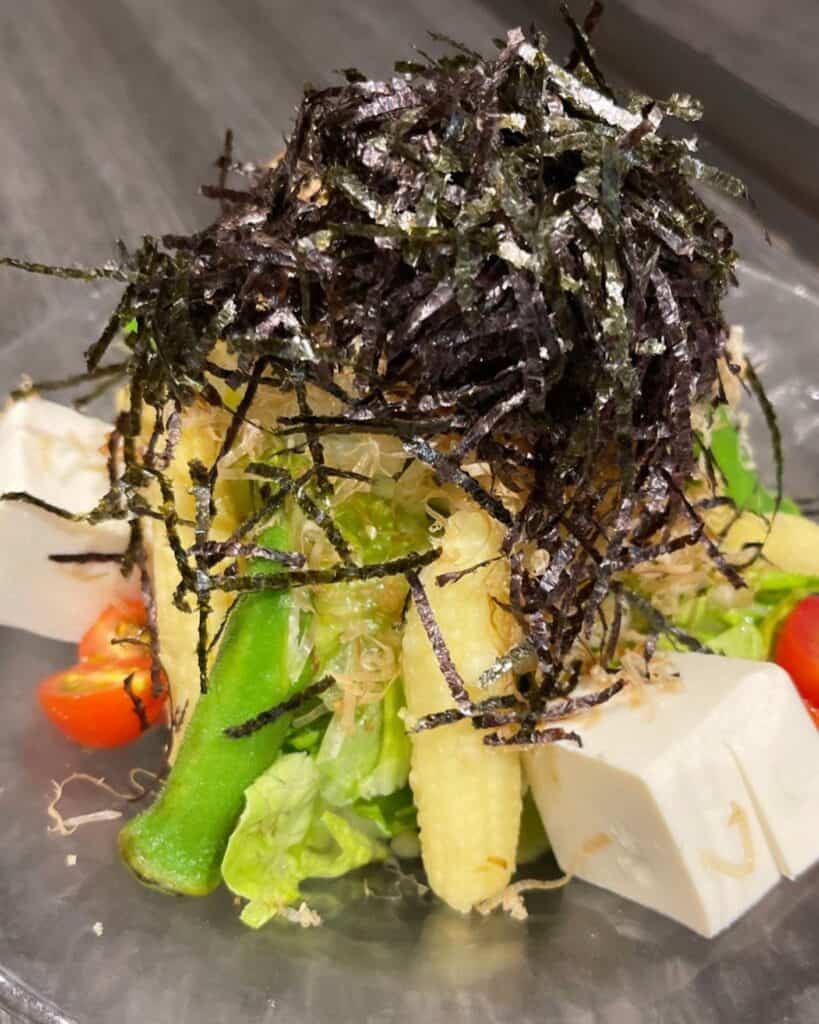 Tenderloin Katsu Curry Set – This set features a tender and juicy breaded pork tenderloin cutlet that is served with a rich and aromatic Japanese curry sauce. The curry sauce is made from a blend of spiced which provides a deeper and more complex flavor to the dish.
Maisen Tonkatsu Menu Katsu Sando
This menu is composed of a selection of Japanese-inspired items that are considered to be complementary pieces to Maisen Tonkatsu's main dishes.
Curly Fries Ala carte – This is a delicious and addictive side dish that features crispy and seasoned curly fries that are seasoned with a blend of spices, giving them a flavorful and satisfying taste. They are crispy on the outside and soft on the inside, making them a delightful accompaniment to any meal at Maisen Tonkatsu.
Chicken Tamago – This is a flavorful and comforting dish that combines tender chicken pieces with scrambled eggs. The main ingredient, which is the chicken, is cooked to perfection resulting in juicy and flavorful bites while the complementary ingredient which is the egg, adds a creamy and fluffy texture to the dish.
Tenderloin Tamago – This egg and pork dish features a tender and juicy breaded pork tenderloin cutlet served with a fluffy and lightly seasoned scrambled egg. The combination of the tender pork and the creamy scrambled egg creates a perfect blend of textures and flavors which makes it an ideal choice for those who want a satisfying meal.
Maisen Tonkatsu Donburi Menu
This menu is made up of a wide variety of donburi dishes that are prepared using traditional methods resulting in an authentic and delicious donburi item.
Tenderloin Katsu Don Set – This set features a tender and flavorful breaded pork tenderloin cutlet served over a bed of steamed rice, topped with a savory sauce and a lightly beaten egg. the combination of the crispy katsu, fluffy rice, and flavorful sauce creates a satisfying and comforting meal.
Prawn Katsudon Set – It features crispy breaded prawns served on a bed of steamed rice, topped with a savory sauce and a lightly beaten egg. The prawns are cooked to perfection, providing a delightful texture and seafood flavor. It is served with a flavorful sauce that makes this set the perfect item for those that want a delicious and satisfying meal.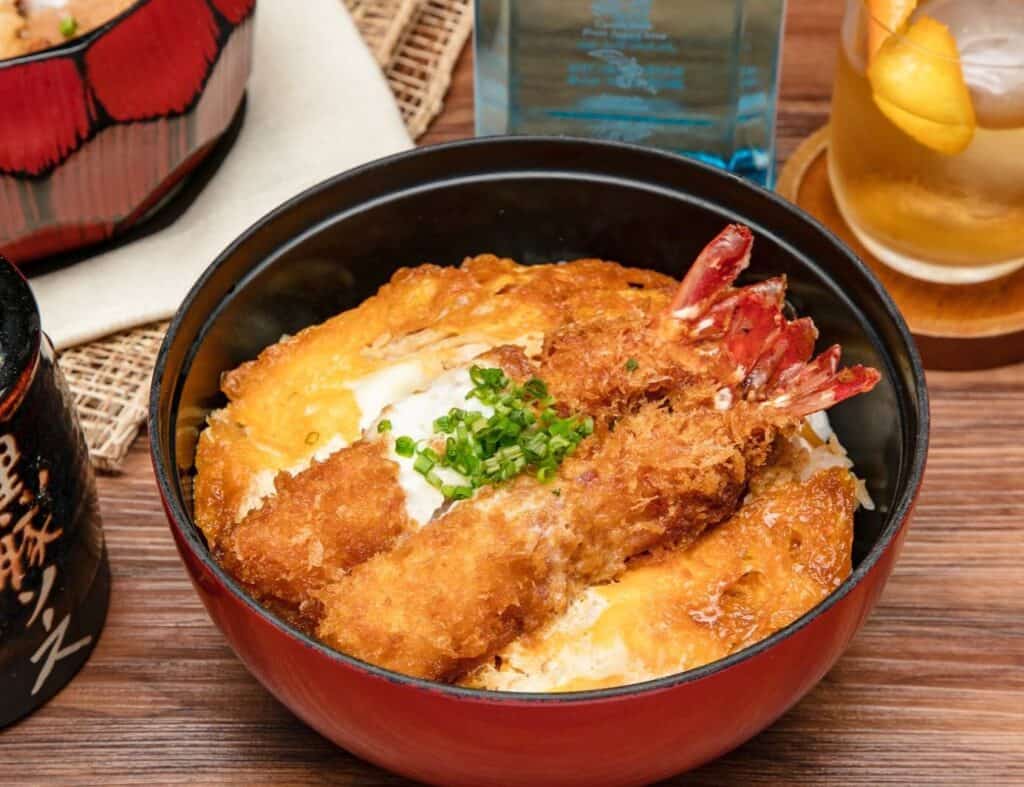 Chicken Katsu Don Set – This set showcases a flavorful breaded chicken cutlet served over a bed of steamed rice, topped with a savory sauce and a lightly beaten egg. The combination of crispy chicken, fluffy rice, and savory sauce creates a satisfying and comforting meal option for chicken lovers.
Tonkatsu Specials Menu
This menu is made up of Maisen Tonkatsu's specialty items which are very popular with customers for their unique and delicious taste. Each dish that is part of this menu is prepared thoroughly using traditional cooking techniques resulting in authentic and delicious Japanese dishes,
Curry
The menu has some really tasty dishes like Pork Katsu Curry, Chicken Katsu Curry, and Vegetable Curry. Each of these curry dishes comes with a side of rice, pickles, and maybe some shredded cabbage. So, when you order any of these curries, you get a complete and satisfying meal with all the yummy flavors together. Whether you prefer pork, chicken, or vegetables, this menu has something delicious for everyone to enjoy!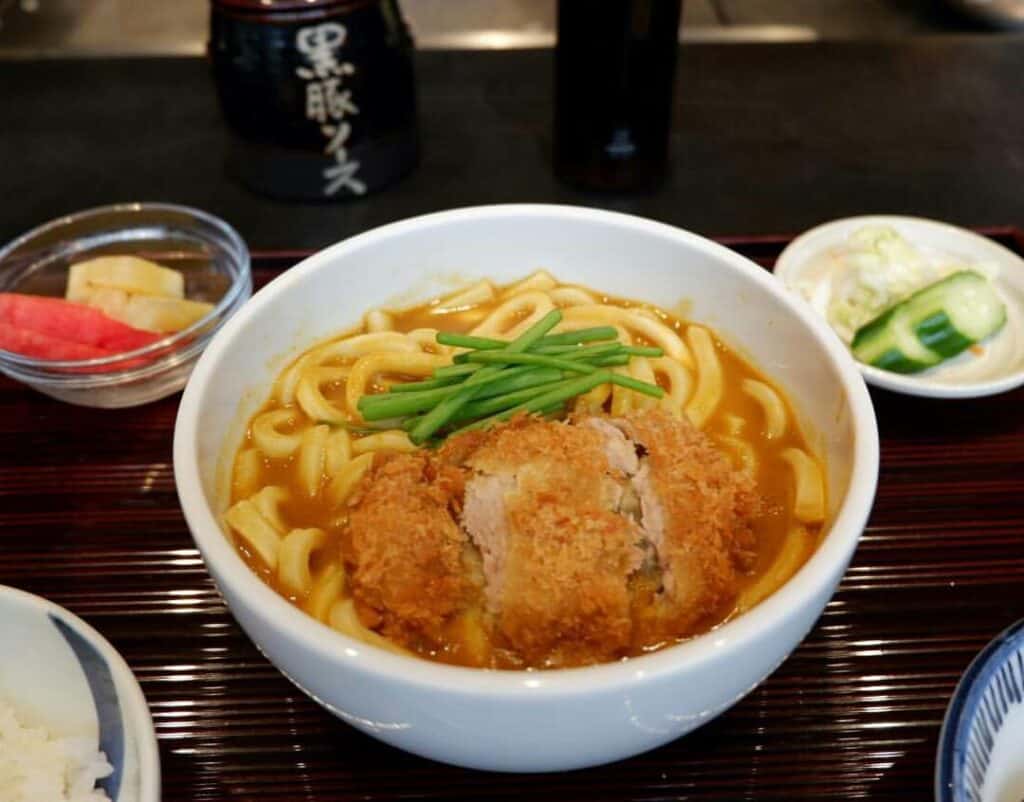 Maisen Menu Delivery
Maisen Tonkatsu also provides customers with a delivery menu in order to ensure that their food offerings can be accessed by their regular customers any time they want to. Maisen Tonkatsu's menu can be browsed online through delivery services like FoodPanda and can be ordered within the app as well.
Social Media Pages
Follow their social media pages for a daily dose of crispy, tender, and oh-so-delicious Tonkatsu delights that will make your taste buds dance with joy! Be the first to know about exclusive promotions, exciting events, and limited-time offers that will keep you coming back for more!
Facebook: https://www.facebook.com/MaisenPH/
Instagram: https://www.instagram.com/maisenph
FAQs
What is Maisen Tonkatsu in the Philippines, and where is it located?
It is the local branch of the renowned Japanese restaurant, Maisen Tonkatsu, which originated in Tokyo that has set up multiple branches in the Philippines around Metro Manila.
What is the specialty dish or cuisine offered by Maisen Tonkatsu?
Maisen Tonkatsu's specialty dish is tonkatsu, a popular Japanese dish that is made from breaded and deep-fried cutlets.
Are there any promotions or special offers available at Maisen Tonkatsu?
Yes, Maisen Tonkatsu does provide its customers with special offers and promotions.
Does Maisen Tonkatsu offer any side dishes, appetizers, or desserts to complement their tonkatsu dishes?
Maisen Tonkatsu has a diverse menu of food items that could complement their tonkatsu dishes.
Are there any seasonal or limited-time menu items at Maisen Tonkatsu that customers should look out for?
Yes, Maisen Tonkatsu offers seasonal items and limited-time menu items that every regular keep a lookout for.
Conclusion
Maisen Tonkatsu is a must-visit destination for those who are a fan of authentic Japanese tonkatsu in the Philippines. The restaurant provides customers with a dining experience that is both delicious and satisfying through its dishes that showcases the artistry and flavors of Japanese cuisine. Maisen Tonkatsu is sure to leave you craving for more whether you're a fan of the classic tonkatsu or eager to explore different cuts and variations. So make sure to visit Tonaktsu Maisan if you are craving some Japanese items.