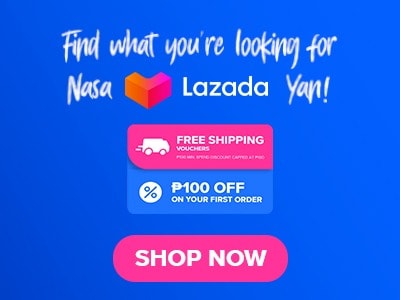 Almost every restaurant in the Philippines specializes, or if not, has a wide variety of meat dishes on its menu. If you have grown tired of these food items and are looking for a Filipino restaurant that specializes in seafood dishes? Then Lago De Dalahican is the best place that you should go for a memorable and satisfying dining experience. Lago De Dalahican's menu is a delightful showcase of authentic Filipino cuisine with a special focus on seafood delicacies. The restaurant's menu boasts a variety of classic Filipino comfort foods that range from mouthwatering seafood sinigang to flavorful grilled bangus and even crispy pata.
Below, you'll find the updated list of Lago De Dalahican menu prices.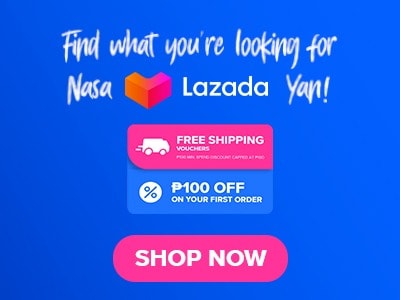 Menu Items
Price (PHP)

Appetizers

Fish & Fries
200
Nachos
200
Buffalo Wings
200
Chicharon Bulaklak
220
Garden Salad
290

Seafood

Fish Fillet
280
Sweet & Sour Fish
350
Calamares Fritos
290
Shrimp Tempura Platter
500
Squid Curry with Coconut Milk
480
Crispy Hipon
450
Buttered Lemon Salmon
600

Beef

Crispy Tapa
320
Beef Brocolli
360
Ampalaya Con Carne
320
Beef Caldereta
420

Chicken

Fried Chicken Platter
300
Sizzling Chicken
350
Oyster Sauce Chicken
370
Buttered Garlic Chicken
370

Pork

Pork Lechon Kawali Bagnet
350
Pork Lumpiang Shanghai
220
Pork Kare-kare Bagnet
360
Pork Sinigang na Baboy
450
Pork Crispy Pata
880
Pork Tokwa't Baboy
290

Veggies

Sizzling Tofu
220
Chop Suey
300
Mexican Sisig
300

Family Deals

Family Deal 1
1420
Family Deal 2
1580
Family Deal 3
1780
Family Deal 4
2000

Group Meals

Group Meal A
1100
Group Meal B
1370
Group Meal C
1770

Noodles & Pasta

Creamy Carbonara Platter
450
Meaty Spaghetti Platter
420
Pancit Bihon Platter
350
Pancit Canton Platter
350

All Day Breakfast Meals

Tapsilog
190
Tocilog
190
Noksilog
190
Fish Fillet with Rice
190
Lechon Kawali
190
Bangsilog
170

Fiesta Overload Treat

Fiesta Combo Meal Set
4780

Pizza

Hawaiian Pizza
420
All Meat Pizza
420
Three Cheese Pizza
420
Sisig Pizza
480

Desserts

Lago's Halo-halo Espesyal
160
Chocolate Mousse Cake
180
Moist Chocolate
180
Mini Sans Rival
180

Frappe Signature Beverages

Cookies & Cream Frappe
180
Hershey Frappe
200
Ferrero Rocher Frappe
200
Kit Kat Frappe
200
Ube Quezo Frappe
200
Strawberry Cheesecake Frappe
200

Fruit Tea

Strawberry
80
Winter Melon
80
Green Apple
80
Lychee Peach
80
Green Apple
80
About Lago De Dalahican
Lago De Dalahican is a well-known restaurant located in General Trias, Cavite, Philippines that is famous for serving a wide range of Filipino dishes, with a particular focus on seafood specialties. The restaurant offers a diverse menu that includes popular Filipino comfort food such as seafood sinigang, grilled bangus, crispy pata, and shrimp gambas. The restaurant provides customers with a cozy and inviting ambiance, making it an ideal place for families and friends to enjoy a delicious meal together. So if you're a seafood lover, Lago De Dalahican is a must-visit palace to be able to savor the flavors that the Philippines offer.
Lago De Dalahican Menu Best Seller
This menu is made up of a wide variety of Filipino-inspired dishes that are considered to be Lago De Dalahican's most popular and best-selling items.qw
Buffalo Wings – This dish is both delicious and satisfying with wings that are well-seasoned, crispy on the outside, and tender on the inside. The tangy and spicy buffalo sauce adds a kick of flavor that perfectly complements the juicy chicken wings making it a great choice for those who love a little heat in their appetizers.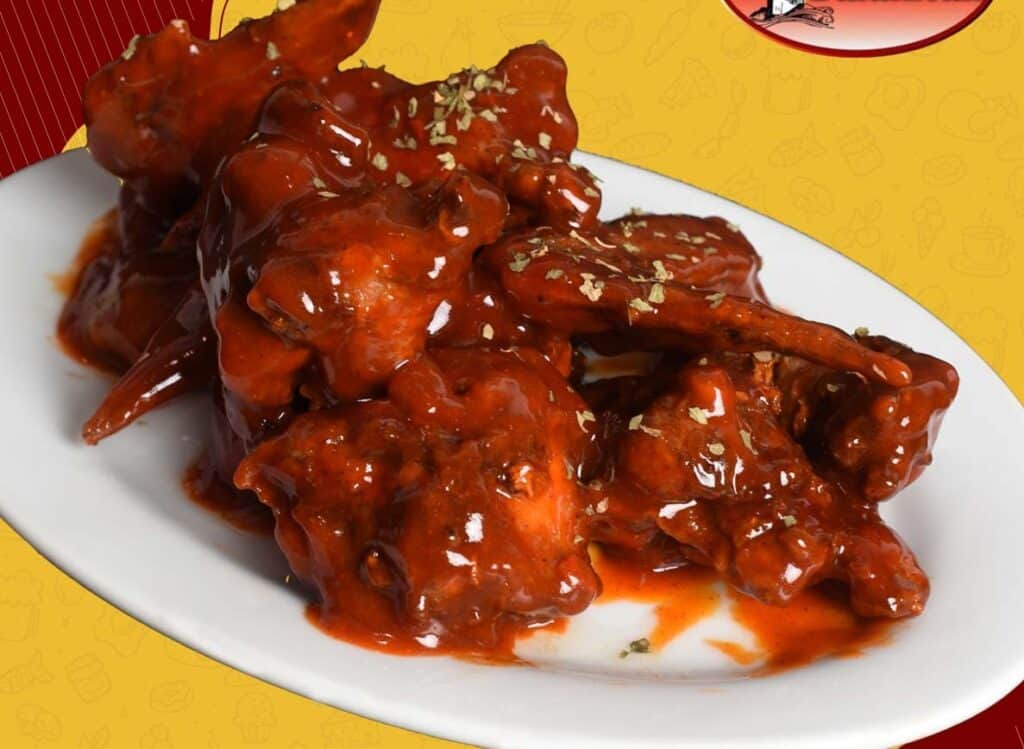 Crispy Tapa – This is a classic Filipino dish that is one of the must-try dishes at Lago De Dalahican. The thinly-sliced beef is both savory and sweet making it an excellent pair with the garlic rice and sunny-side-up egg.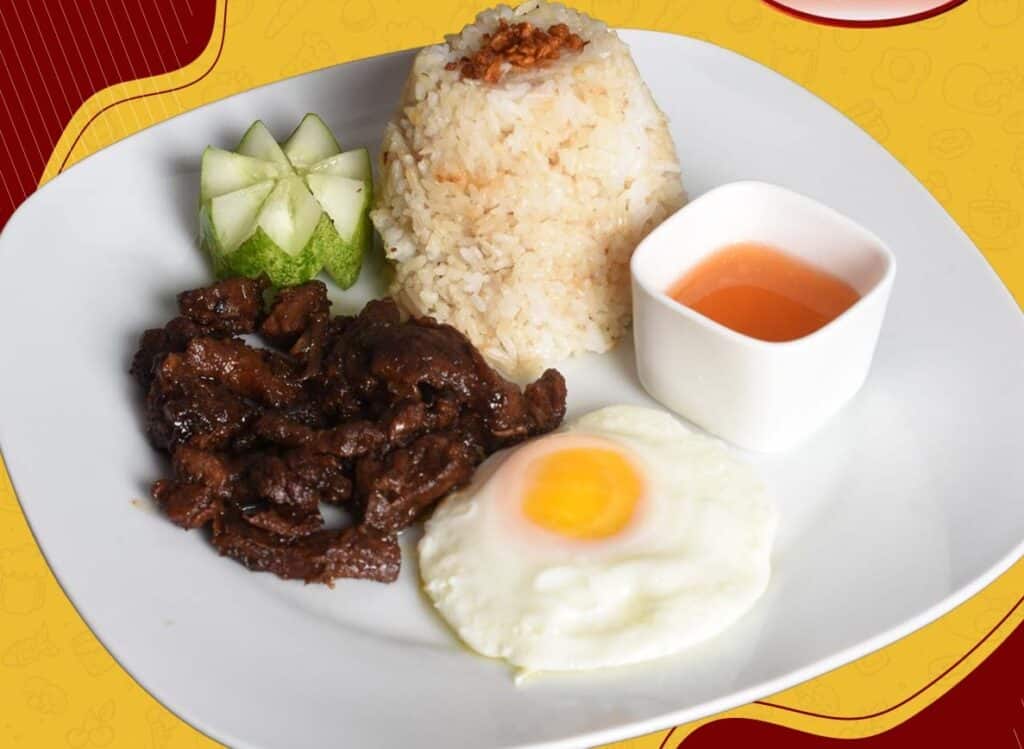 Beef Caldereta – This dish is made with tender beef chunks that are simmered in a rich tomato-based sauce, infused with spices and vegetables resulting in a hearty and flavorful stew that is best enjoyed with steamed rice and a side of vegetables.
Fried Chicken Platter – This menu item is filled with fried chicken that is crispy on the outside and juicy on the inside, making it popular for both kids and adults. Lago De Dalahican's fried chicken comes with a side of fries making it a satisfying and complete meal.
Pork Sinigang na Baboy – This dish may be the most popular item at Lago De Dalahican due to it being a Filipino classic that is always a hit. The tender pork belly, vegetables, and tamarind-based broth create a comforting and tangy flavor profile that pairs well with steamed rice.
Appetizers
This menu is filled with a wide variety of appetizers that would make for the perfect dish to start your meal with.
Fish & Fries – This menu of Lago De Dalahican offers a delightful combination of deep-fried fish fillets served with a side of crispy and golden-brown French fries. It is a classic and satisfying meal that is perfect for most seafood lovers that visit Lago De Dalahican.
Nachos – This is a popular appetizer made with crispy tortilla chips topped with melted cheese, jalapenos, and other delicious toppings which would make a great choice for sharing with friends and family.
Chicharon Bulaklak – This dish features deep-fried pork intestines that are crispy and flavorful. Chicharon Bulaklak is a beloved Filipino delicacy known for its crunchy texture and savory taste, which is often served as a partner of beer or appetizer.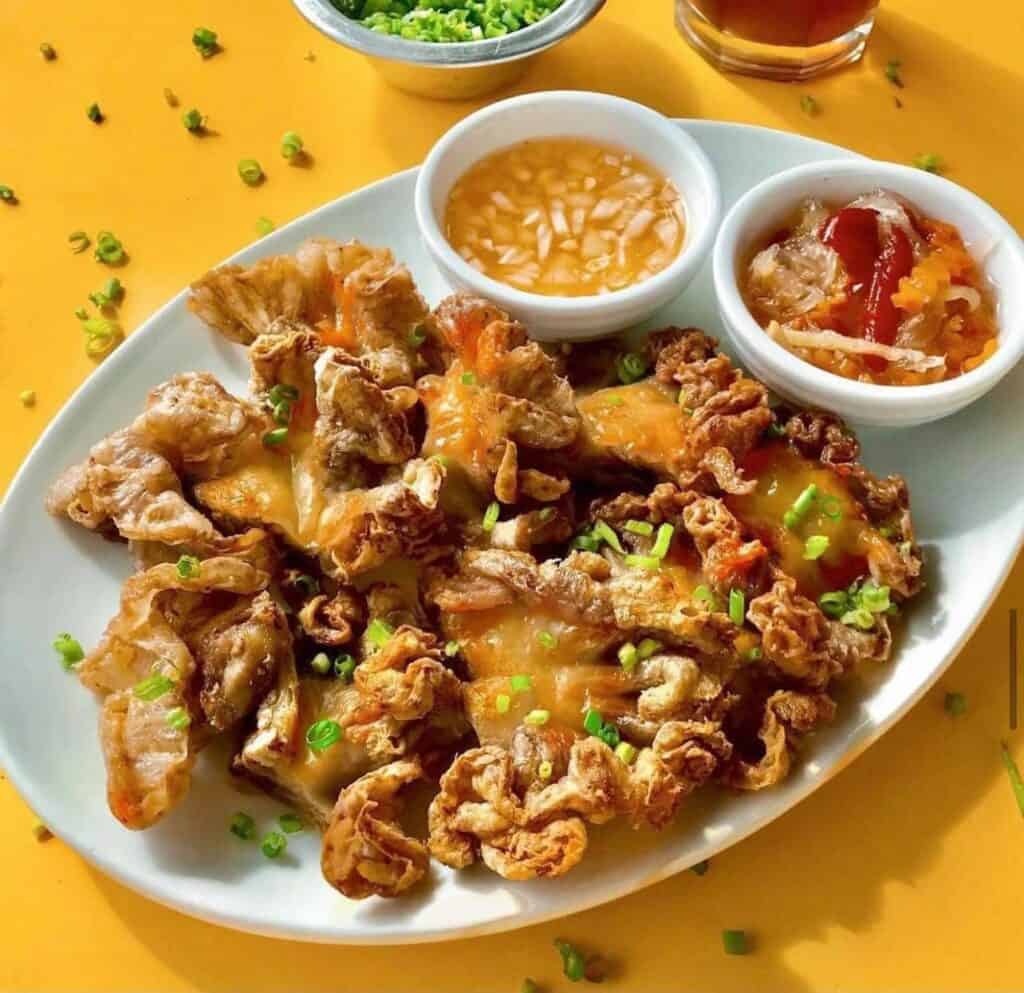 Seafood
This menu is filled with a mouthwatering array of delicious seafood dishes which are considered to ve Lago De Dalahican's signature items.
Fish Fillet – It is a tender and fresh fish fillet that are lightly battered and fried to perfection. It's a simple yet satisfying option for those who prefer a lighter seafood meal at Lago De Dalahican.
Sweet & Sour Fish – This dish combines crispy fried fish with a tangy and slightly sweet sauce, creating the perfect blend of flavors and textures. The Sweet & Sour Fish menu from Lago De Dalahican is a popular choice due to its delicious taste and unique sauce.
Calamares Fritos – This is another one of the many popular Filipino appetizers, that Lago De Dalahican offers. These are deep-fried squid rings coated in a light and crispy batter resulting in a flavorful and enjoyable treat for seafood lovers.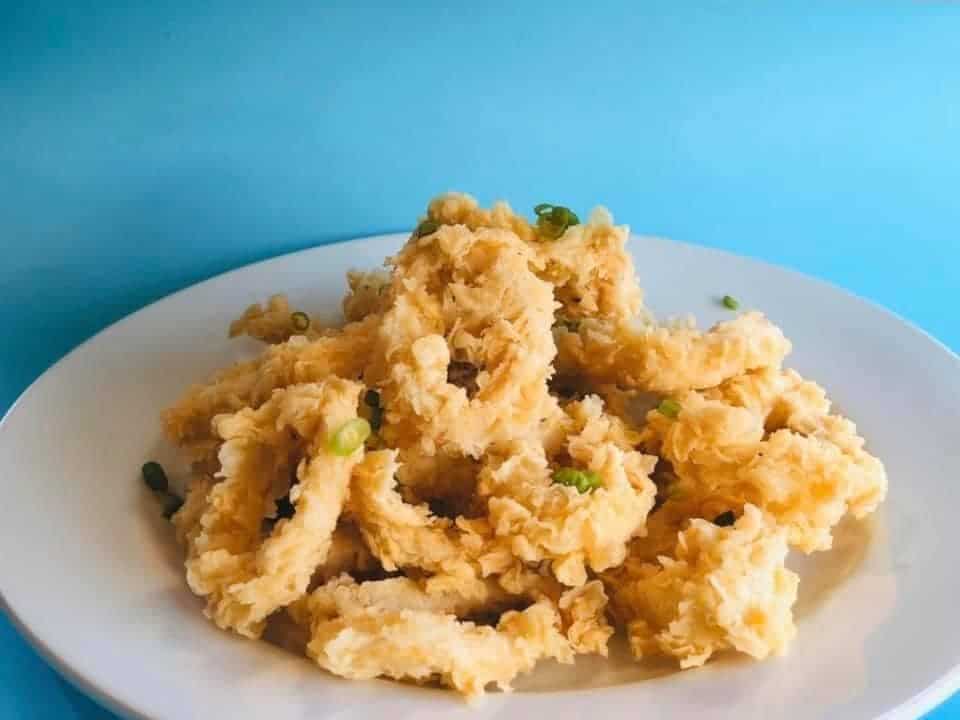 All-Day Breakfast Meals
All Day Breakfast Meals at Lago De Dalahican take the joy of breakfast and stretch it throughout the day, creating a feast that's worth savoring. Having had the pleasure of experiencing these mouthwatering options, I can confidently say that they redefine the concept of any-time-of-day dining. Begin your journey with "Tapsilog," a harmonious trio of tender beef, fragrant garlic rice, and a sunny-side-up egg that blends together like a flavor symphony. The "Tocilog" offers a delightful twist with its sweet and savory tocino, served alongside the same irresistible garlic rice and egg combination. Meanwhile, "Noksilog" introduces juicy chicken to the mix, seasoned to perfection and accompanied by the signature rice and egg duo.
For those seeking a lighter yet equally satisfying option, "Fish Fillet with Rice" is a stellar choice. The crispy fish fillet dances in delightful contrast with the fluffy rice, creating a balance of textures that's a delight for your palate. When it's time for a touch of indulgence, "Lechon Kawali" steps in, presenting a crispy pork belly masterpiece that's paired with rice and egg for a symphony of flavors and crunch. And let's not forget the "Bangsilog," where the flavors of milkfish shine in harmony with the classic rice and egg combination.
The All Day Breakfast menu at Lago De Dalahican is a true testament to the art of culinary craftsmanship. Each dish encapsulates the essence of a hearty breakfast, ensuring that every bite is a celebration of flavors. Whether you're an early riser or a late starter, these meals are designed to bring the magic of morning feasting to every moment of your day.
Family Deals
Family Deals at Lago De Dalahican bring people closer with budget-friendly options. I've enjoyed these choices myself, and they're perfect for sharing tasty moments with loved ones. From comforting classics to exciting treats, there's something for everyone. So gather your family and friends, enjoy delicious food, and make lasting memories.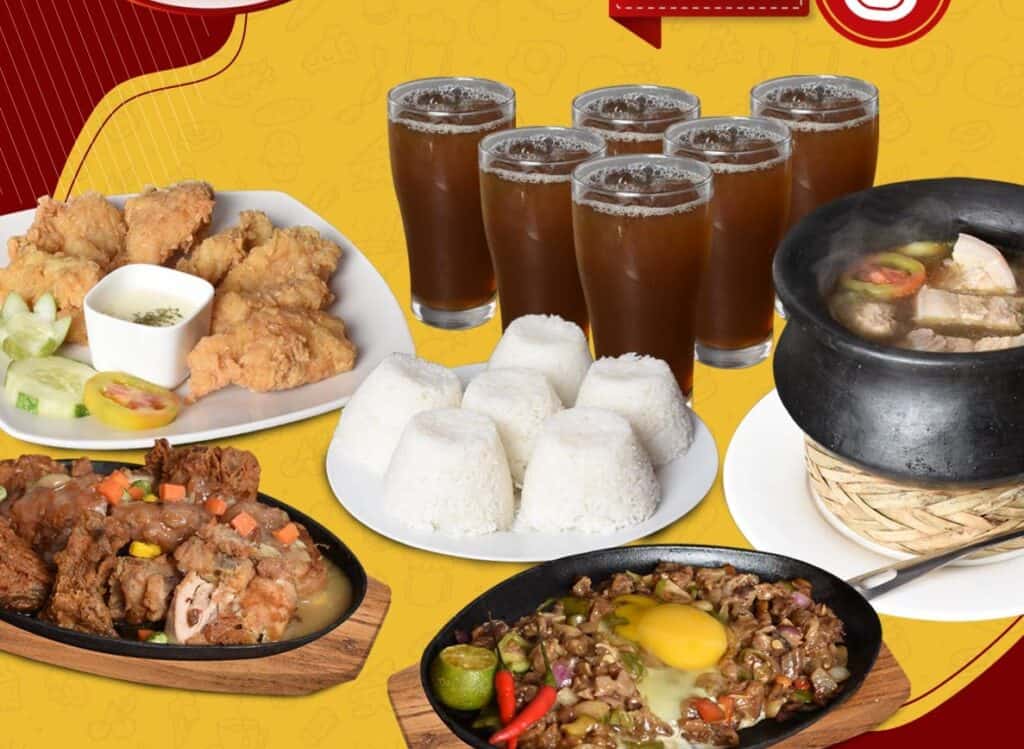 Lago De Dalahican Menu Delivery
Lago De Dalahican goes the extra mile to make your dining experience super convenient. They've got a menu delivery service that brings their delicious offerings right to your doorstep. I've given it a try, and let me tell you, it's like having a taste of their delightful dishes without leaving your home. You can use popular apps like FoodPanda to easily order all your favorites from Lago De Dalahican. So, whether you're in the mood for their scrumptious meals or craving a delightful dessert, you can now enjoy it all from the cozy comfort of your own space.
Social Media Pages
Make sure to give their page a follow for your daily serving of food inspiration. You'll get to peek behind the curtain and see what goes on behind the scenes, plus connect with a friendly bunch of food lovers who are just as crazy about coastal cuisine as you are. It's like a treasure trove of cooking ideas, little kitchen secrets, and a place to chat about all things yummy by the coast. Don't miss out – click that follow button and join the coastal foodie crew!
Facebook: https://www.facebook.com/LagoDeDalahican/
FAQs
What type of cuisine does Lago de Dalahican offer?
They offer Filipino cuisine, specializing in classic and traditional dishes. 
What are the operating hours of Lago de Dalahican?
This restaurant operates from 11 AM–12 AM.
Does Lago de Dalahican have any special offers or promotions for customers?
Lago De Dalahican does provide customers with special offers and other promotions to keep them engaged.
Does Lago de Dalahican offer catering services for events and gatherings?
Lago De Dalahican tries its best to be able to fill everything that its beloved customers need, be it takeout and delivery services or even catering services for special gatherings and other events.
What are some of the popular dishes on the menu at Lago de Dalahican?
Some of the most popular dishes at Lago De Dalahican are the Buffalo Wings. Crispy Tapa, Beef Caldereta, and Fried Chicken.
Conclusion
Lago De Dalahican is a must-visit restaurant whenever you are in Cavite. It is a comfortable and relaxing restaurant that offers an authentic and diverse menu of Filipino cuisine, with a special focus on seafood dishes. So, if you are in a nearby area and craving a taste of homegrown Filipino dishes, Lago De Dalahican is an excellent choice to indulge in a memorable and satisfying dining experience.