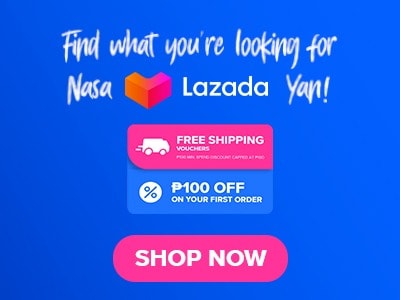 Bornga's menu has one of the best Korean BBQ and other Korean-inspired dishes in almost all of the many Korean restaurants in the Philippines. Their menu is all about sizzling, flavorful meats cooked right at your table, from beef and pork to chicken and seafood, they have unlimited options readied for a satisfying and memorable grilling experience. But it's not just about their BBQ, Bornga also offers classic Korean other main and side dishes as well that could add a burst of flavor and different textures to your meal.
Below, you'll find the updated list of Bornga menu prices.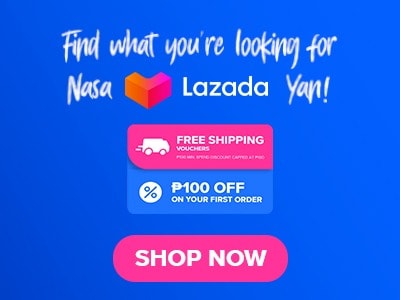 Menu Items
Price (PHP)
Bornga Special Sets
SET A
3840
SET B
4080
Set C
1680
Barbecue
Woosamgyeop
696
Saeng Galbi
3000
Yangnyeom Galbi
3000
Kkot Sal
3000
Yangnyeom Kkotsal
3000
So Galbi Sal
1140
Sutbul Dak Galbi(Spicy Sauce)
600
Sutbul Dak Galbi(Soy Sauce)
600
Tong Samgyeopsal
660
Mansinchang Samgyeopsal
600
Mansinchang Samgyeopsal(Soy Sauce)
624
Mansinchang Samgyeopsal(Spicy Sauce)
624
Yangnyeom Dwaeji Galbi
660
Saeu Gui
1440
LA Tong Galbi
2400
Traditional Dishes
Haemul Ssamjang
480
Yesan Tteokgalbi
900
Dwaeji Gochujang Barbecue
1260
Chicken Gochujang Barbecue
1140
Chicken Ganjang Barbecue
660
Ojingeo Bokkeum
1020
Japchae
660
Haemul Pajeon
1020
Gyeran Jjim
300
Haemul Tteokbokki
1080
Ttukbaegi Tteokbokki
420
Ogyeop Bossam
830
A La Carte For Sharing
Bornga Bulgogi
2460
Budae Jjigae
2160
A La Carte
Dwaeji Gochujang BBQ Jeongsik
660
Chicken Ganjang BBQ Jeongsik
660
Chadol Duenjang Jjigae
660
Kimchi Jjigae
660
Suntofu Jjigae
660
Dak Gaejang
600
Dolsot Bibimbap
660
Sobulgogi Jjigae
780
Ttukbaegi Budae Jjigae
660
Sogogi Miyeokguk
480
Bornga Naengmyeon
540
Mini Bornga Naengmyeon
300
Bibim Naengmyeon
540
Mini Bibim Naengmyeon
300

Bornga Budget Meal Box

Bibimbap Rice Bowl
240
Pork Gochujang Barbecue Meal Box
275
Samgyupsal (Spicy Sauce) Meal Box
275
Samgyupsal Meal Box
275
Tteokgalbi Meal Box
275
Chicken Gochujang Barbecue Meal Box
360
Woosamgyeop Rice Bowl
275
Chicken Ganjang Barbecue Meal Box
240
Samgyupsal (Soy Sauce) Meal Box
275
Yangnyeom Dwaeji Galbi Meal Box
275

Add-Ons

Kimchi
240
Rice
60
Odeng
180
Gyeran Mari
230
Museangchae
240
Pamuchim
120
Assorted Vegetables
180
BBQ Sides Set
180
A La Carte Sides Set
180

Alcoholic Drinks

Kirin Ichiban
270
Soju
360
Makgeolli
420
Bokbunja
1380
Baekseju
840
San Miguel Light
156
San Miguel Pale Pilsen
144

Soft Drinks And Bottled Water

Bottled Water
95
Soda
120
About Bornga
Bornga is a popular Korean restaurant in the Philippines that specializes in serving high-quality dishes inspired by Korean cuisine. Bornga takes its inspiration from Korean tradition and culture, combining it with modern culinary techniques to create a unique dining experience for its customers. The restaurant is known for its innovative approach not only to its specialty which is its barbecue, but also in every dish that they offer by using only the quality ingredients and offering a variety of sides to enhance its customers' dining experience.
Bornga Menu Best Seller
Bornga's best-seller menu is made up of different Korean dishes, mostly barbecue items, that are mostly ordered by every visiting customer.
Pork Gochujang Barbecue – This barbecue dish from Bornga features pork that is marinated in a flavorful and slightly spicy gochujang sauce. The grilling process adds a smoky char to the meat which enhances its taste resulting in a dish with a blend of sweet, savory, and spicy flavors.
Samgyupsal Meal Box – This meal box from Bornga offers a satisfying experience with a set of thinly sliced pork belly, perfect for grilling. It is a well-rounded meal with various side dishes that complement the main dish which allows customers to enjoy the interactive process of grilling their own meat.
Tteokgalbi Meal Box – Tteokgalbi, or Korean-style short rib patties, are the highlight of this meal box. The patties are seasoned and grilled to perfection, offering an excellent combination of juicy meat and a slightly sweet glaze, and are completed by a variety of sides for a balanced and satisfying meal.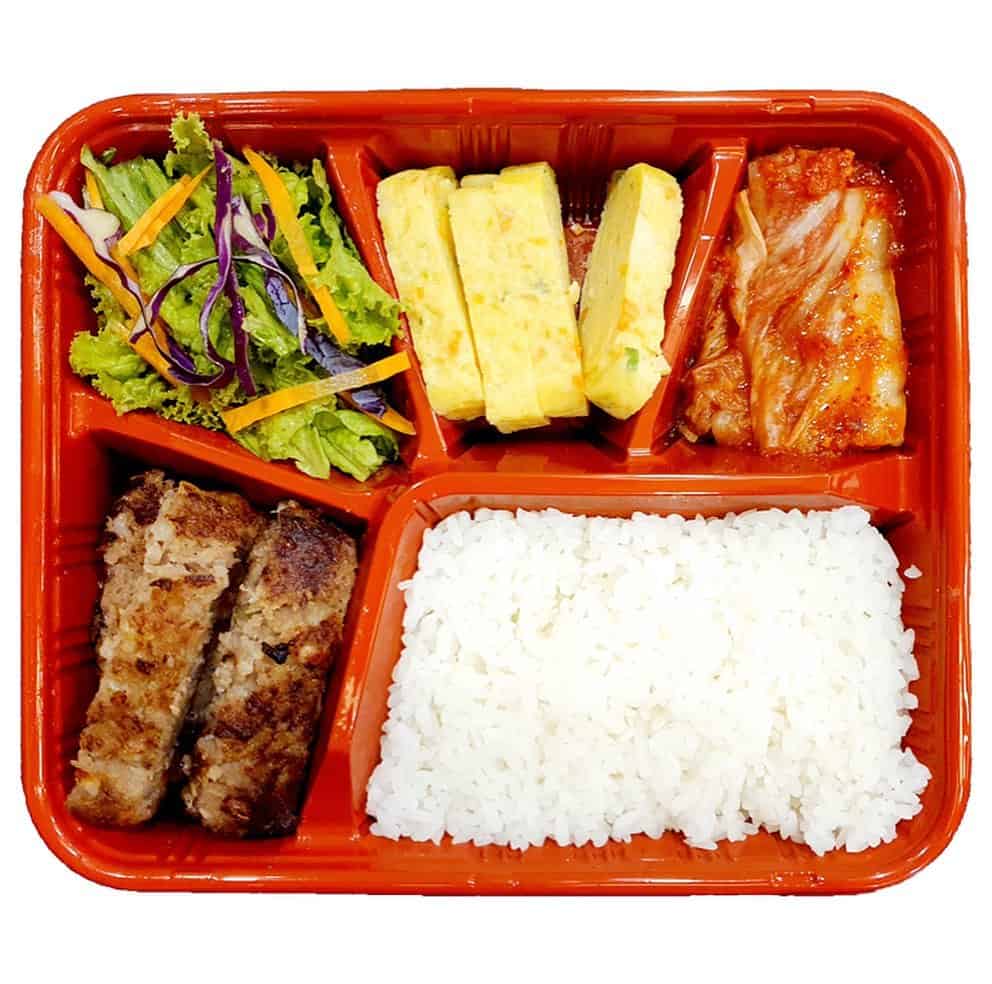 Chicken Gochujang Barbecue – This chicken gochujang barbecue is a great option to order for those who prefer chicken dishes. The tender chicken is coated in a flavorful gochujang marinade which delivers a balance of sweet and spicy flavors making each bite delicious.
Woosamgyeop Rice Bowl – This rice bowl features thinly sliced beef brisket that's been marinated and grilled that is served over a bed of steamed rice. This dish offers a combination of textures and tastes that many customers aren't able to resist.
Barbecue
Their barbecue menu is made up of a different variety of Korean barbecue items, each of which has different flavors and provides different kinds of satisfaction.
Woosamgyeop – Woosamgyeop refers to thinly sliced beef brisket that is commonly used in Korean barbecue. The name woosamgyeop directly translates to thin slices of beef and is a very popular choice for grilling due to its quick cooking time and ability to absorb marinade flavors.
Saeng Galbi – Saeng Galbi, also known as fresh short ribs, consists of marinated beef short ribs that are grilled to perfection. The meat is cut into thin strips and marinated in a savory and slightly sweet sauce, while the grilling process caramelizes the marinade and enhances the natural flavors of the beef, creating a delicious and satisfying dish.
Yangnyeom Galbi – This Bornga menu involves beef short ribs that are marinated in a flavorful sauce before being grilled. The marinade is composed of soy sauce, sugar, garlic, and sesame oil which creates a perfect blend of different flavors resulting in sweet and savory flavors.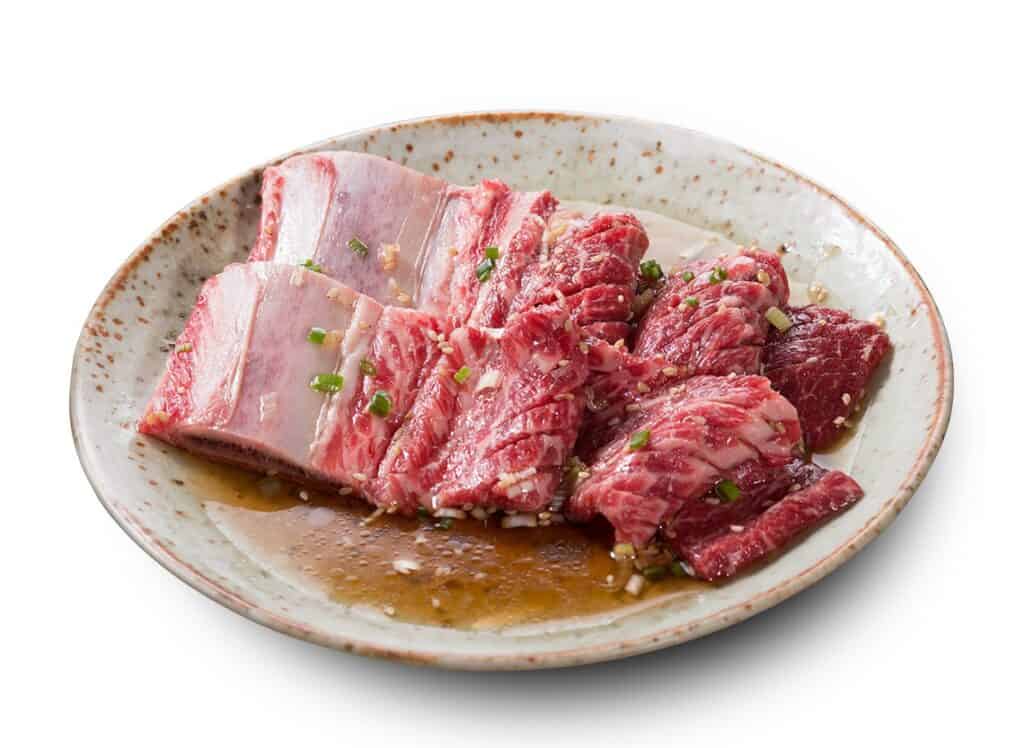 Traditional Dishes
This menu from Bornga is made up of a different variety of traditional Korean dishes, each of which could give customers a very unique dining experience.
Haemul Ssamjang – Haemul Ssamjang is a Korean dipping sauce that is made by blending ingredients like soybean paste, red pepper paste, garlic, sesame oil, and sometimes seafood ingredients. This menu item is used as a dipping sauce for Bornga's grilled meats, vegetables, and seafood enhancing each of the dishes' flavors.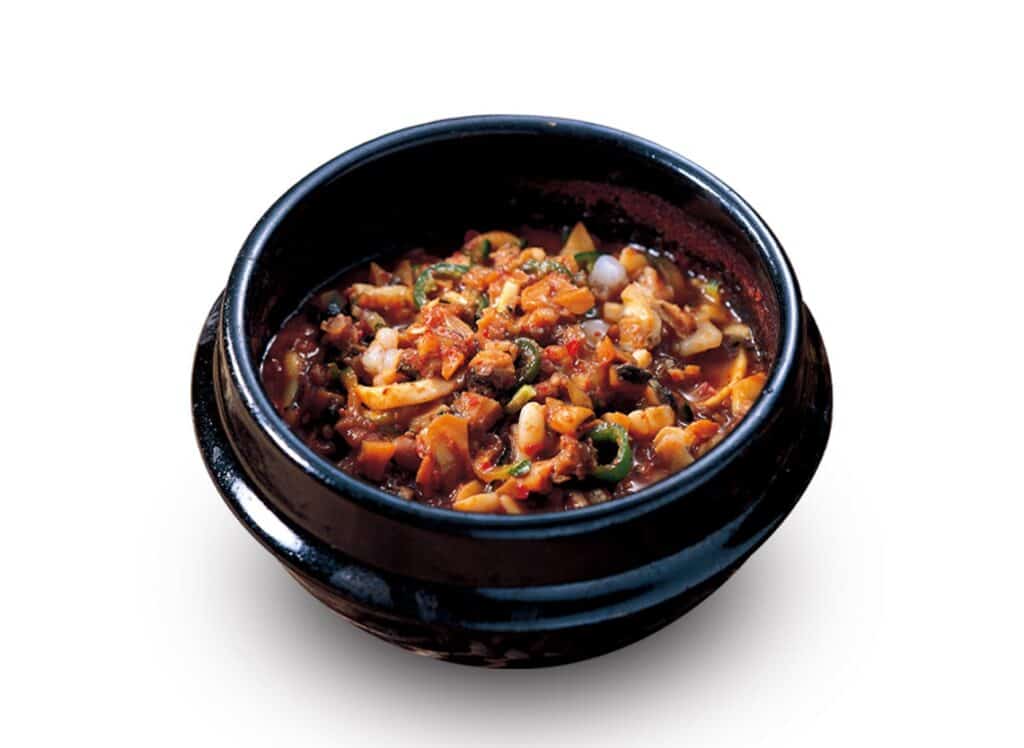 Yesan Tteokgalbi – Yesan Tteokgalbi is a traditional Korean dish made from minced and marinated beef or pork ribs mixed with various seasonings, including soy sauce, garlic, onions, and more, before being shaped into patties and grilled. Tteokgalbi is known for its rich, savory flavor and tender texture and can be enjoyed with rice and other side dishes.
Dwaeji Gochujang Barbecue – Dwaeji Gochujang Barbecue features marinated pork that is grilled to perfection and served with a spicy gochujang-based sauce resulting in a combination of sweet, savory, and spicy flavors that complement the grilled pork.
A La Carte
The A la carte menu of Bornga presents an extensive array of single dishes, each serving as a delicious embodiment of the vibrant flavors inherent in Korean cuisine. With a multitude of choices available, every patron is guaranteed a delightful experience that resonates with their unique preferences. From the savory Dwaeji Gochujang BBQ Jeongsik to the satisfying Dolsot Bibimbap and the invigorating Bornga Naengmyeon options, this menu ensures a fulfilling culinary journey through the essence of Korean gastronomy.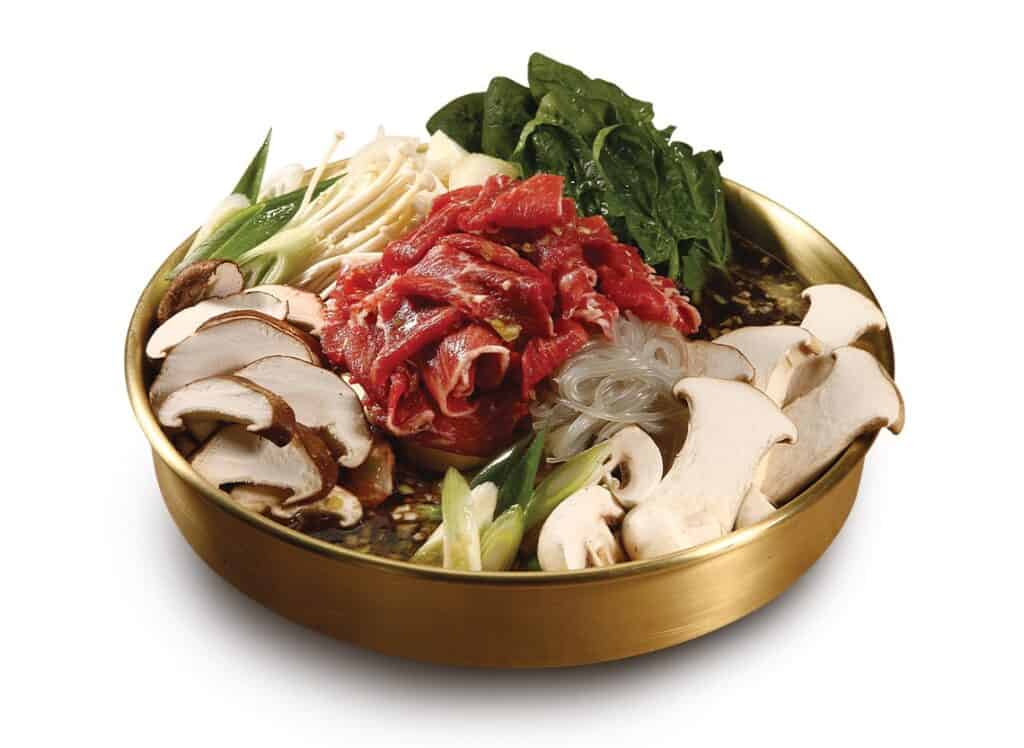 Bornga Budget Meal Box
The Budget Meal Box menu of Bornga is an ideal choice for those seeking a wholesome and satisfying meal without stretching their budget. These meal boxes present an affordable yet flavorful avenue to relish the essence of a traditional Korean feast, even when your schedule is on the move. From the delectable Bibimbap Rice Bowl to the savory Pork Gochujang Barbecue Meal Box and the mouthwatering Samgyupsal (Spicy Sauce) Meal Box, each option promises a convenient and tasty exploration of Korean cuisine.
Add-Ons
The items that are part of this menu provide customers with the opportunity to enhance their dining experience with extra flavors and sides. Each item complements the main dishes perfectly, adding extra textures and tastes to elevate the meal.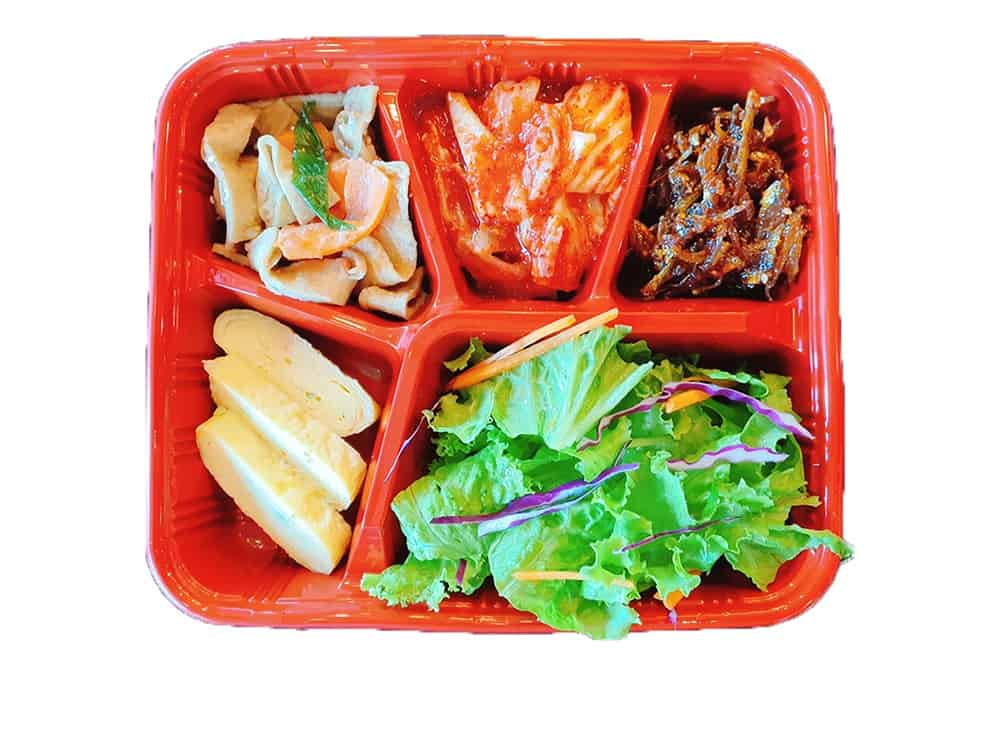 Bornga Menu Delivery
Ensuring maximum convenience, Bornga's menu delivery service guarantees that all their delectable offerings are within easy reach of their cherished customers, right from the cozy confines of their homes. Thanks to the seamless collaboration with reliable third-party delivery platforms such as FoodPanda, enjoying your favorite dishes has never been more effortless.
Social Media Pages
Your support and connection mean the world to them. Follow Bornga's social media pages for an immersive experience that brings the sizzle and aroma of their expertly grilled meats right to your screen.
Facebook: https://www.facebook.com/BorngaMakatiBranch
Email: [email protected]
FAQs
Where is Bornga located?
You can visit Bornga at 2nd Flr. Alphaland Makati Place , Ayala Aveue, Cor Malugay, Ext, Makati, 1209 Metro Manila.
What types of dishes does Bornga offer?
Bornga specializes in Korean barbecue and other Korean dishes as well.
Does Bornga source its meat from local suppliers?
Bornga does source almost all of its ingredients from local suppliers.
Is there a kids' menu available at Bornga?
Bornga also provides a menu that is fit for kids that come with their parents to their restaurant.
Are there any special promotions or happy hour deals at Bornga?
Bornga does have special offers like happy hour deals to keep their new and regular customers engaged.
Conclusion
Bornga is one of the best places to visit for those that are looking for an authentic and delicious Korean BBQ experience. The restaurant has a diverse selection of meats that are ready to be sizzled on your tabletop grill offering customers a flavorful and interactive dining experience. The addition of other traditional Korean main and side dishes to their menu enhances the overall experience, providing a perfect balance of flavors and textures. So wait no further and visit Bornga to enjoy a fun-filled and memorable Korean dining experience.