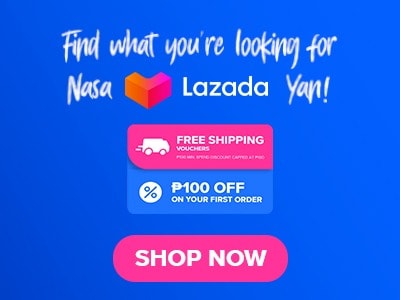 The Taiwan Kitchen menu features various authentic Taiwanese cuisines and beverages. It offers specialty chops, Taiwan street food, crispy snacks, wheel cake, rice in a bowl, and bento fiesta. These cuisines have a unique and authentic taste as they are prepared using a special blend of quality ingredients and cooking methods. The comforting and refreshing drinks it serves include milk tea, juice, cold brew, and coffee. 
Below, you'll find the updated list of Taiwan Kitchen menu prices.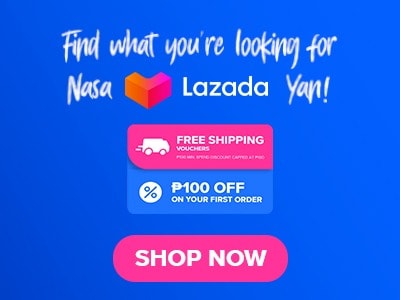 Menu Items
Price (PHP)

Coffee Series(16 oz)

Americano
118
Cafe Latte
218
Hazelnut Crunch Latte
238
Matcha Espresso Fusion
178
Matcha Latte
178
Mocha Dream Latte
238
Salted Caramel Macchiato
238

Specialty Chops

Chicken Chop Big Bite
238
Chicken Chop Thick
260
Chicken Nuggets
260
Double Sausage
238
Fried Chicken Leg
238
Fried Squid Ring
215
Grilled Chicken Chop
260
Pork Bao Buns
260
Red Misua Intestine
260
Red Misua Oyster
285
Triple Cheese Chicken Chop
310

Crispy Snacks

Crsipy Chicken Skin
215
Fried Bai-Ye Tofu
178
Fried Beans
178
Fried Broccoli
215
Fried Egg Tofu
178
Fried Meat Balls
215
Fried Milk
190
Fried Mushroom
215
Fried Radish Cake
178
Fried Rice Cake
215
Fried Rice Sausage
178
Fried Taro
178
Fried Tempura
215
Fried Thick Tofu
178
Hash Brown Potatoes
178
Jumbo French Fries
178
Milky Mantou
190
Sweet Potato Fries
178
Taro Ball with Salted Egg
215

Bento Fiesta

Braised Pork Bento
380
Chicken Chop Bento
400
Chicken Nuggets Bento
400
Chicken Rice
380
Curry Pork Chop Bento
400
Fried Chicken Leg Bento
450
Fried Pork Chop Bento
400
Hainanese Chicken Bento
450
Pork Soy Stew Bento
450
Sliced Pork Garlic Bento
400

TW Ala Carte

Adobo Rice (LouRouFan)
215
Black Sugar Egg Stew
120
Breaded Pork Belly
285
Chicken Rice (JiRouFan)
215
Curry Pork Chop with Rice
285
Fried Chicken Leg
238
Fried Pork Chop
285
Grilled Sausage
285
Hainanese Chicken
260
Japanese Rice
60
Pork Soy Stew
335
Sesame Oil Chicken Soup
260
Sliced Pork Garlic
310
Taiwan Meatball Soup
215

Taiwan Wheelcakes

Caramel Egg Tart
145
Cheese Egg
85
Choco Mallow Egg
145
Corn Cheese
60
Cream
60
Oreo Cream
70
Red Bean
60
Salted Egg Taro
95
Taro
85
Tuna Corn
70

Leaf Origin

Bomb Honey Lemonade
190
Bomb Winter Lemonade
190
Choco Pearl Milktea
215
Coconut Jelly Milktea
178
Cold Brew Four Season
178
Cold Brew Jude Black Tea
178
Fresh Watermelon Juice
215
Mango Orange Four Season
190
Passion Jelly Green Tea
190
Peach Green Tea
190
Pearl Milktea
178
Pineapple Four Season
190
Pudding Milktea
178
Red Bean Milktea
178
Yuen Yeung Coffee Tea
190
About Taiwan Kitchen 
Taiwan Kitchen serves cuisines that showcase Taiwan's unique culinary arts and culture. The uniqueness, the authenticity of flavors, and the surprising goodness of its cuisines and beverages are the characteristics that make them special. This restaurant is easy to access as it is situated in a good location and has a cozy atmosphere that makes diners feel relaxed.
Taiwan Kitchen Menu Best Seller 
Taiwan Kitchen is a popular dining place that offers authentic Taiwanese cuisine and beverages. These are some of this restaurant's best-selling items of this restaurant that give customers a gastronomic and memorable dining experience.
Chicken Chop Big Bite – It is made with chicken breast coated with a special flour from Taiwan and deep-fried until it achieves the perfect taste and texture. The special marination process gives this chicken chop a unique and authentic flavor. 
Chicken Chop Bento – Treat yourself to this filling meal where the crowd's favorite chicken chop is served with flavorsome dishes. It comes with breaded pork chop, pork sausage, Japanese rice, a half-stewed egg, and pickled vegetables. 
Adobo Rice (Louroufan) – Lu Rou Fan, also known as the Taiwanese Braised Pork Rice Bowl, is a traditional cuisine that consists of Japanese rice topped with pork belly and half stewed egg. The pork belly is slowly braised in sweet and savory Filipino-style adobo sauce, making its taste unique.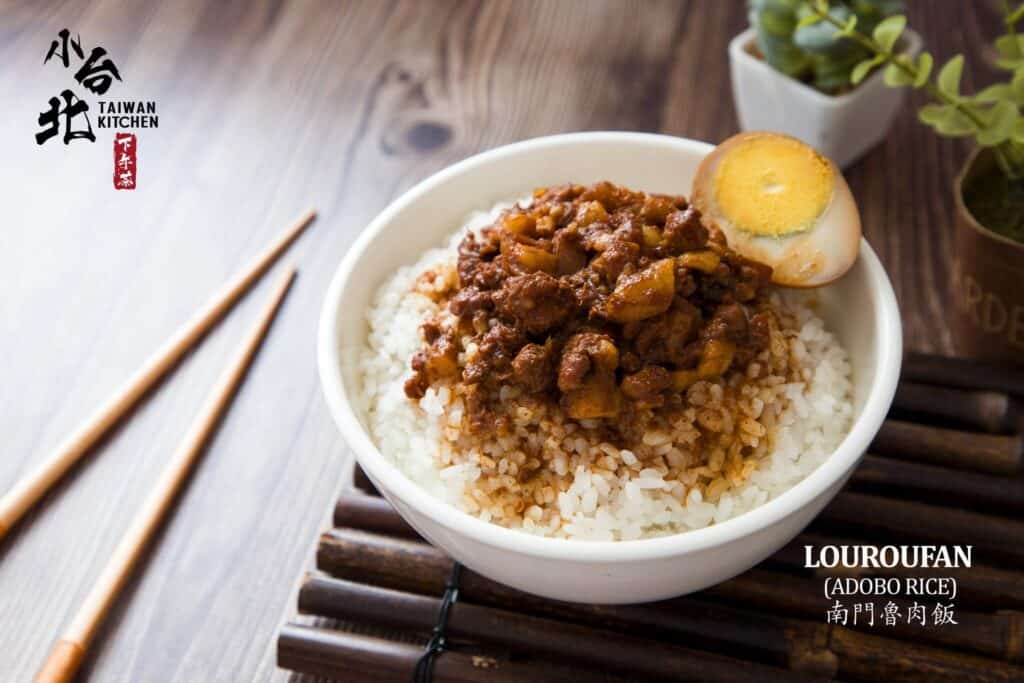 Red Misua Intestine – A comforting cuisine made up of red misua, pork intestine, minced garlic, bonito flakes, shallot oil, black vinegar, and pork stock. This heartwarming red misua intestine of Taiwan Kitchen is available in original and spicy flavors. 
Pearl Milk Tea – Pearl Milk Tea is a classic and popular beverage commonly served at bubble tea shops and other Taiwanese restaurants. It is made with a delicious combination of milk, black tea, and tapioca pearls. Customers can also choose their preferred sugar and ice level that suits their taste. 
Coffee Series 
The Coffee Series offered by Taiwan Kitchen includes Americano, Salted Caramel Macchiato, Cafe Latte, Hazelnut Crunch, Matcha Latte, Mocha Dream, and Matcha Espresso Fusion. These coffees are eye-catching as the ingredients in this beverage are blended and layered masterfully. 
Matcha Espresso Fusion – It is a flavorful drink made by layering matcha, steamed milk, and espresso. The ingredients on this matcha espresso fusion blend perfectly, resulting in a delicious and visually appealing drink. 
Hazelnut Crunch Latte – This latte appeals to the senses as it has an appetizing aroma, a yummy flavor, and a crunchy texture. A hazelnut syrup added on it and peanuts crisp on its top are the special ingredients of this latte that make it unique. 
Salted Caramel Macchiato – Experience the comforting goodness of this salted caramel macchiato, where espresso, steamed milk, and vanilla syrup are layered perfectly. It has an excellent taste as it is drizzled with caramel sauce, which gives this beverage a rich flavor. 
Specialty Chops 
The specialty chops of Taiwan Kitchen have distinctive flavors as they undergo a special marination or cooking process. It serves chicken chops, red misua intestine and oyster soup, buns, fried chicken, squid rings, sausage, and nuggets.
Triple Cheese Chicken Chop – It is a yummy comfort food made with boneless chicken breast deep-fried with three different kinds of cheese and special flour from Taiwan. The gooeyness of cheese and the crunchiness of its breading are the characteristics of this chicken loved by customers.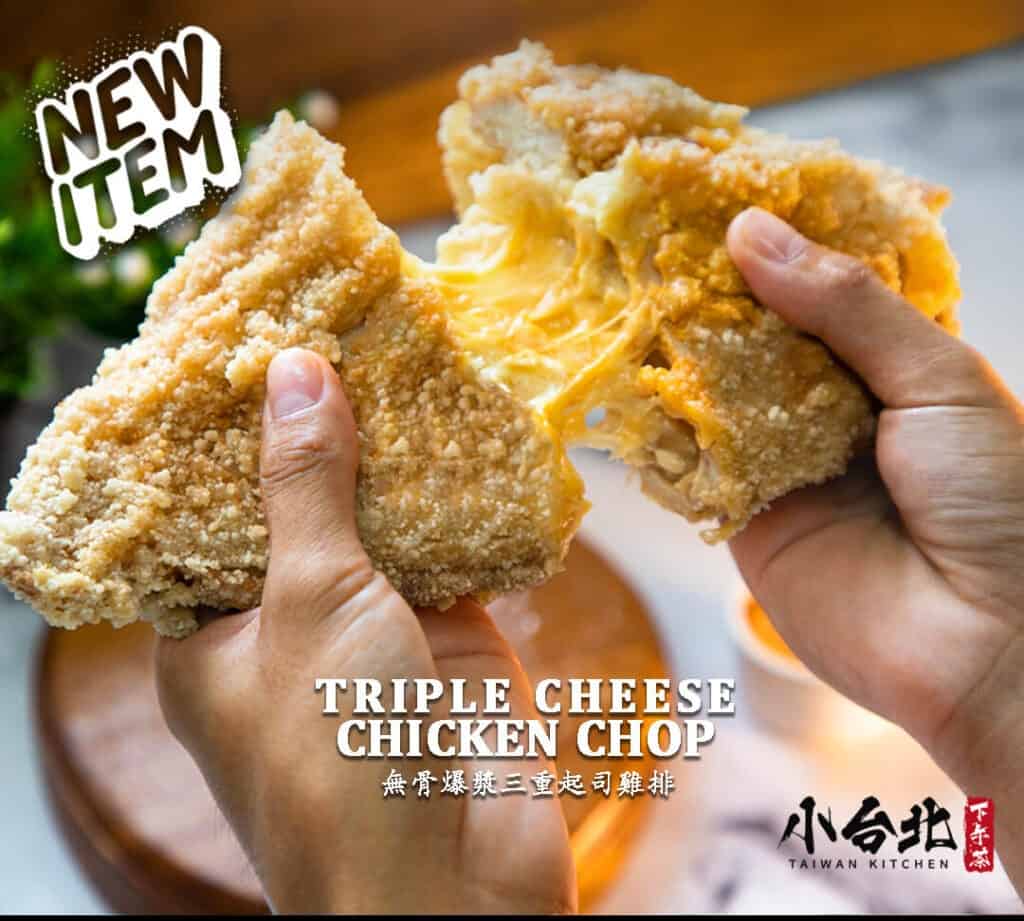 Grilled Chicken Chop – This chicken breast is grilled and doused in a hearty sauce that gives this cuisine a glossy appearance, making it mouthwatering. It also has a nutty flavor and satisfying crunch as it is drizzled with sesame seeds. 
Chicken Nuggets – Chicken nuggets are one of the comfort foods that are always a hit among all age groups, especially kids. It has a distinctive taste as it is made with bite-sized chicken thigh marinated and deep-fried with Taiwan special flour and served with crispy basil. 
CrispySnacks 
Taiwan Kitchen offers crispy snacks such as mushrooms, fries, bite-sized cakes, tempura, tofu, meatballs, sausage, potatoes, and chicken skin. The crispiness of these snacks is the special features that make them appealing and appetizing.
Jumbo French Fries – These French fries from Taiwan Kitchen will satisfy your cravings as they have bigger sizes and are available in different flavors. It is one of the most-sought snacks as people love its crunchy texture on the outside and tenderness on the inside. 
Crispy Chicken Skin – This snack is made with chicken skin deep-fried until its texture becomes crispy. The minced garlic and basil served with this crispy chicken skin of Taiwan Kitchen imparts a delicious flavor and fragrant smell.
Fried Egg Tofu – A flavorsome snack where bite-sized soy milk is marinated with the restaurant's choice of ingredients and Taiwan's special flour. The tenderness of tofu complements the crunchiness of breading, making it comforting and satisfying.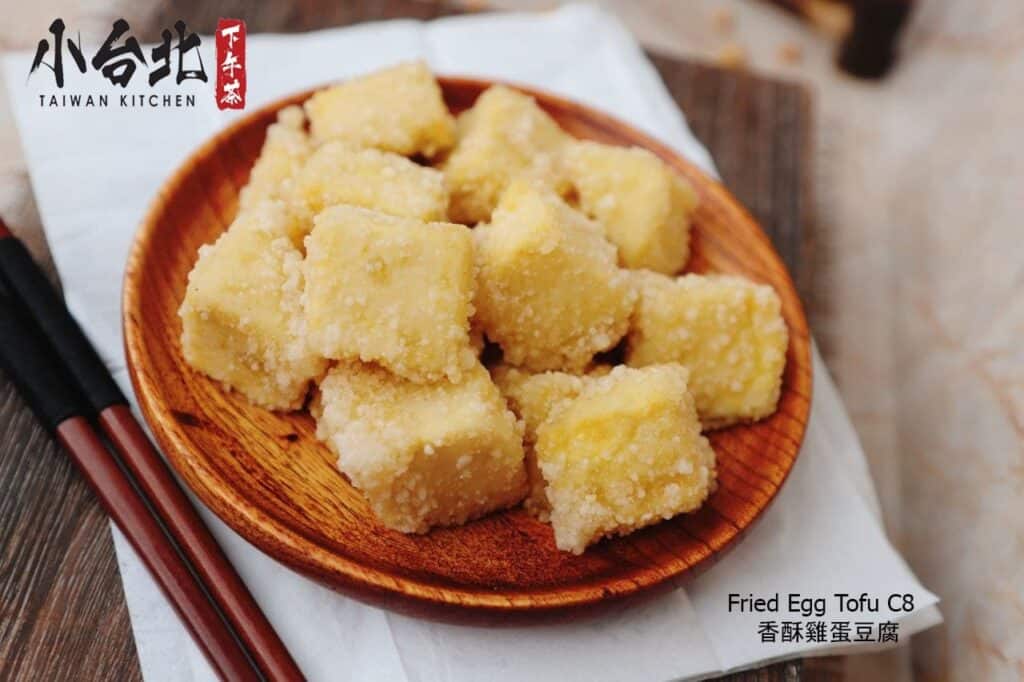 BentoFiesta 
Taiwan Kitchen offers BentoFiesta, which gives its diners a flavorsome and complete meal. The special cuisines this restaurant offers in these bento meals are Braised Pork, Hainanese Chicken, Pork Soy Stew, Curry Pork Chop, Fried Chicken Leg, Chicken Nuggets, Chicken Chop, Chicken Rice, Fried Pork Chop, and Sliced Pork Garlic. The other cuisines served in these meals are Japanese rice, cut-breaded pork, pork sausage, pickled vegetables, beans, and a half-stewed egg. 
TwAlaCarte 
Mix and match your favorite cuisines that will satisfy you with this A La Carte served by Taiwan Kitchen. It offers rice meals, soup & stews, and other flavorsome cuisines. Its rice meals comprise Japanese, Chicken, Adobo, and Curry Pork Chop. Regarding soups & stews, it provides Black Sugar Egg, Pork Soy, Taiwan Meatball, and Sesame Oil Chicken. The other cuisines it serves are Sliced Pork Garlic, Fried Pork Chop, Fried Chicken Leg, Grilled Sausage, Breaded Pork Belly, and Hainanese Chicken.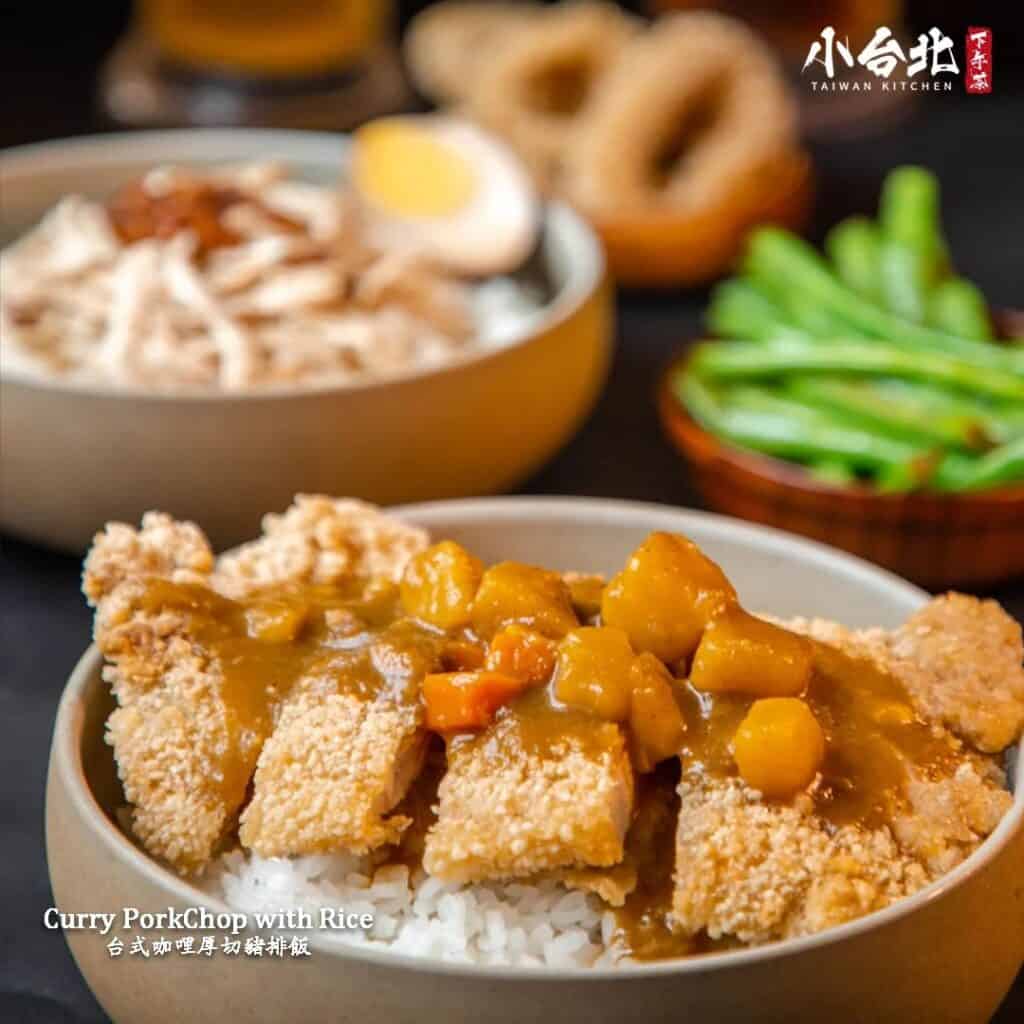 Taiwan Kitchen Menu Delivery 
The delicious cuisines of Taiwan Kitchen are available for delivery through their partnered delivery platforms, such as Foodpanda and GrabFood. You can also contact them on their Facebook Messenger: Taiwan Kitchen, Whatsapp/Viber: 0916-572-0004, Telegram: @taiwankitchen, and WeChat: qwedcxzas55 to have your favorite cuisines delivered right to your doorstep. 
Social Media Pages
Whether you're a seasoned foodie or an adventurous eater, their social media pages are here to spice up your feed with a dash of Taiwanese flair! So hit that follow button and get ready to embark on a flavorful journey that will leave your taste buds dancing with joy!
Facebook: https://www.facebook.com/taiwankitchenph/
Instagram: https://www.instagram.com/taiwan_kitchen
TikTok: https://www.tiktok.com/@twkitchenph
Youtube: https://www.youtube.com/@taiwankitchen
FAQs
What is the concept behind Taiwan Kitchen Philippines?
Taiwanese cuisine is the concept behind Taiwan Kitchen Philippines.
In which areas can I find Taiwan Kitchen Philippines branches?
You can find the branch of Taiwan Kitchen Philippines in Makati City (100-A OPL Building Dela Rosa St, cor Gil. Makati City).
Which dishes are highly recommended at Taiwan Kitchen?
Chicken chops and Adobo Rice are highly recommended at Taiwan Kitchen.
What delightful Taiwanese desserts can I find at Taiwan Kitchen?
Wheel cakes and crispy snacks are the Taiwanese desserts that you can find at Taiwan Kitchen.
Conclusion 
The Taiwan Kitchen menu consists of dishes suitable for people from different walks of life, such as kids, teens, adults, vegans, and vegetarians. With its wide array of cuisines, you will surely find the one that will satisfy your cravings and have a lot of options to try every time you visit this restaurant. The customers also commend the generous serving and reasonable prices of its products and the excellent customer service of its staff.