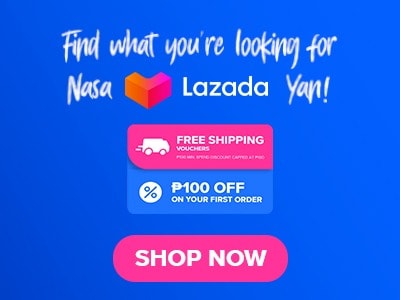 Japanese-inspired restaurants, including Ramen Menzo, are becoming increasingly popular in the Philippines. These restaurants offer a variety of specialties like Japanese BBQ, sushi, takoyaki, and Ramen Menzo's specialty, ramen. The Ramen Menzo menu is filled with delicious noodle soups that are carefully made to delight ramen lovers in the country. From the rich and creamy Tonkotsu Ramen to the savory Miso Ramen, there's something for everyone to enjoy at Ramen Menzo!
Below, you'll find the updated list of Ramen Menzo menu prices.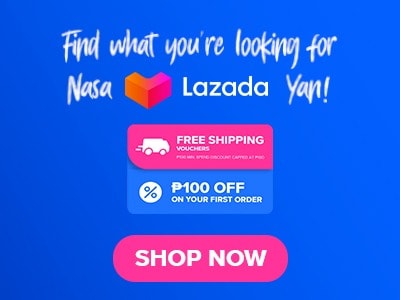 Menu Items
Price (PHP)

Salad

Kani Salad
199
Soup
Shiro Miso Soup
69

Ramen

Tantanmen Original
349
Tantanmen Spicy
359
Volcano Ramen
349

Rice Bowls

Pork katsu Don
218
Gyudon
218
Yakiniku Don
218
Teriyaki Chasu Don
218
Chicken Teriyaki
218
Oyako Don
218

Special Ramen

Special Shiro Ramen
329
Special Kuro Ramen
329
Special Aka Ramen
329
Special Shiro Ajitama
359
Special Kuro Ajitama
359
Special Aka Ajitama
359

Curry Rice

Curry Rice
179
Pork Katsu Curry Rice
259
Fish Dory Curry Rice
289
Ebi Curry Rice
299
Omu Curry Rice
199

Side Dishes

Gyoza (5pieces)
169
California Roll (6pieces)
169
Tori Karaage
210
Marinated Deep Fried Chicken
269
Ebi Tempura
199
Pork Tonkatsu
199
Teriyaki Roll
189
Agedashi Tofu
140

Drinks

Coke
50
Royal
50
Sprite
50
Coke Zero
50
Bottled Water
20

Regular Ramen

Shiro Ramen
229
Kuro Ramen
229
Aka Ramen
229
Shiro Ajitama
269
Kuro Ajitama
269
Aka Ajitama
269
About Ramen Menzo
Ramen Menzo is a popular ramen restaurant chain with multiple locations in the Philippines, known for serving authentic and flavorful Japanese ramen. The restaurant offers a diverse menu featuring a variety of ramen bowls with different broth bases, toppings, and noodle types. They take pride in their rich and flavorful broths, which are simmered for hours to extract maximum flavor with noodles that are typically firm and chewy, cooked to perfection. Aside from food, Ramen Menzo outlets often feature a cozy and casual dining atmosphere, with traditional Japanese-inspired decor to create a welcoming environment for customers.
Ramen Menzo Menu Best Seller
This menu is composed of a wide variety of Japanese dishes each of which is considered to be Ramen Menzo's best-selling items.
Shiro Miso Soup – This soup features a light and savory white miso broth that is both flavorful and satisfying. It is accompanied by ingredients such as tofu, seaweed, and green onions, adding texture and depth to the soup making it a great choice for those who are looking for a lighter and milder flavor profile while still enjoying the rich umami notes of miso.
Pork Katsu Don – Ramen Menzo's Pork Katsu Don menu is a mouthwatering dish that combines crispy breaded pork cutlets with a flavorful sauce, served over a bed of steamed rice. The pork cutlets are tender and juicy, with a crunchy exterior, while the sauce adds a sweet and savory element, complementing the meat perfectly. 
Yakiniku Don – This dish features thinly sliced beef or pork that is marinated and stir-fried with a savory sauce, then served on a bed of rice. The meat is tender and flavorful, with a slightly smoky and caramelized taste to offer customers a delightful balance of textures and flavors, making it a popular choice among diners.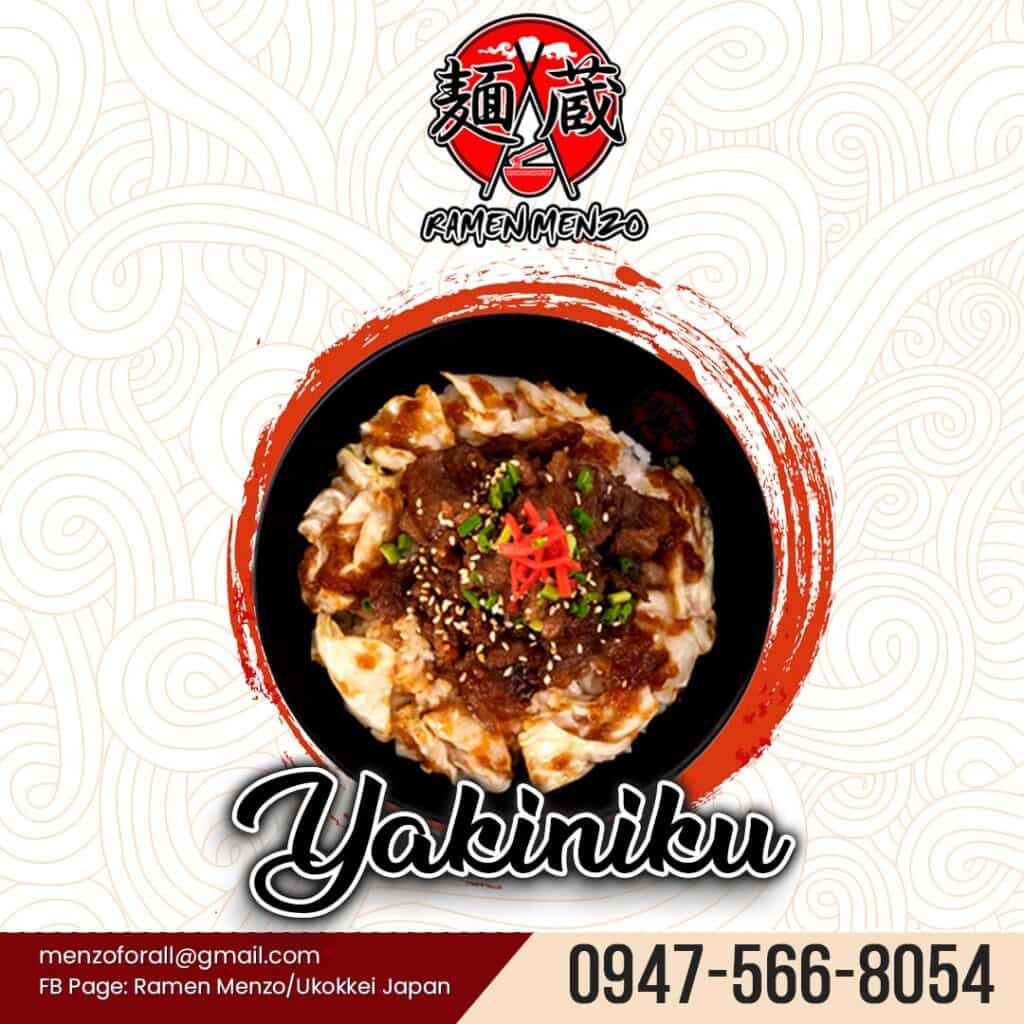 Pork Katsu Curry Rice – It combines crispy breaded pork cutlets with a rich and aromatic curry sauce, served alongside steamed rice. The pork cutlets provide a satisfying crunch, while the curry sauce offers a harmonious blend of spices and flavors. This dish is a hearty and comforting choice for those who enjoy the combination of curry and deep-fried goodness.
Tori Karaage – Tori Karaage, or Japanese-style fried chicken, is a popular and flavorful appetizer at Ramen Menzo which is made of chicken that was marinated in a soy-based sauce and then deep-fried to achieve a crispy and golden-brown exterior resulting in a tender and juicy chicken pieces with a delicious umami flavor.
Ramen
At Ramen Menzo, they have a big selection of their special menu called ramen. It's a yummy noodle soup with different flavors and toppings to choose from.
Tantanmen Original – This dish features a rich and creamy broth that is infused with sesame paste and spices, creating a harmonious blend of flavors. The noodles are cooked to perfection, and the toppings include ground pork, bamboo shoots, and green onions giving it a satisfying and robust taste with a hint of spiciness to it.
Tantanmen Spicy – If you prefer an extra kick of heat, the Tantanmen Spicy at Ramen Menzo is an excellent choice. It builds upon the flavors of the Tantanmen Original but adds an additional level of spiciness. The spice level can vary depending on personal preference to make sure that customers will enjoy their Tantanmen Spicy.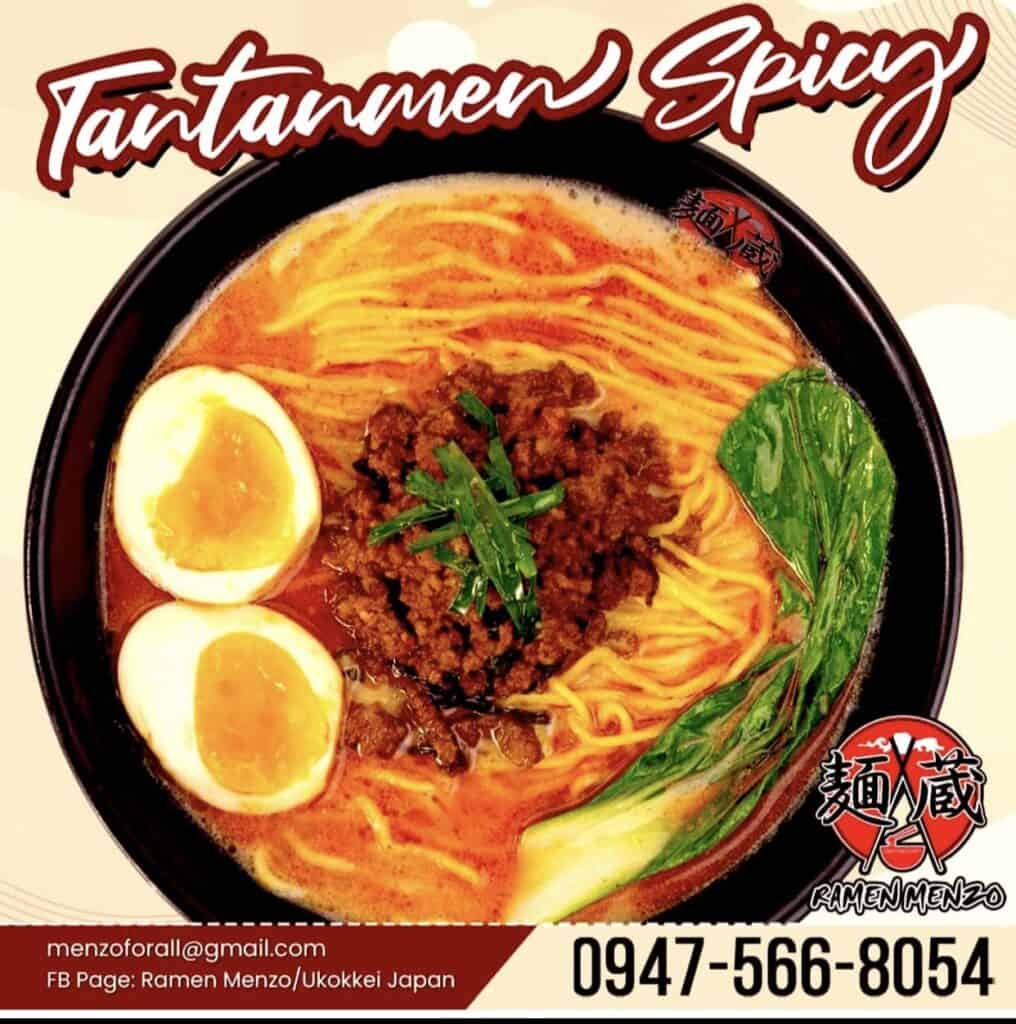 Volcano Ramen – As the name suggests, this ramen packs a punch of heat as it features a fiery and spicy broth that is intensified with chili and other spices, delivering an explosion of flavors. The Volcano Ramen is not for the faint of heart, as it offers a powerful and intense heat that can challenge most spice lovers.
Ramen Menzo Menu Specials
This menu has lots of different types of ramen, and each one is extra special because they have unique and interesting ingredients and flavors added to them.
Special Shiro Ramen – It is a standout dish that showcases the essence of traditional white ramen. This ramen features a creamy and savory tonkatsu base, known for its rich and flavorful qualities and then topped with chashu, ajitama, bamboo shoots, nori, and scallions.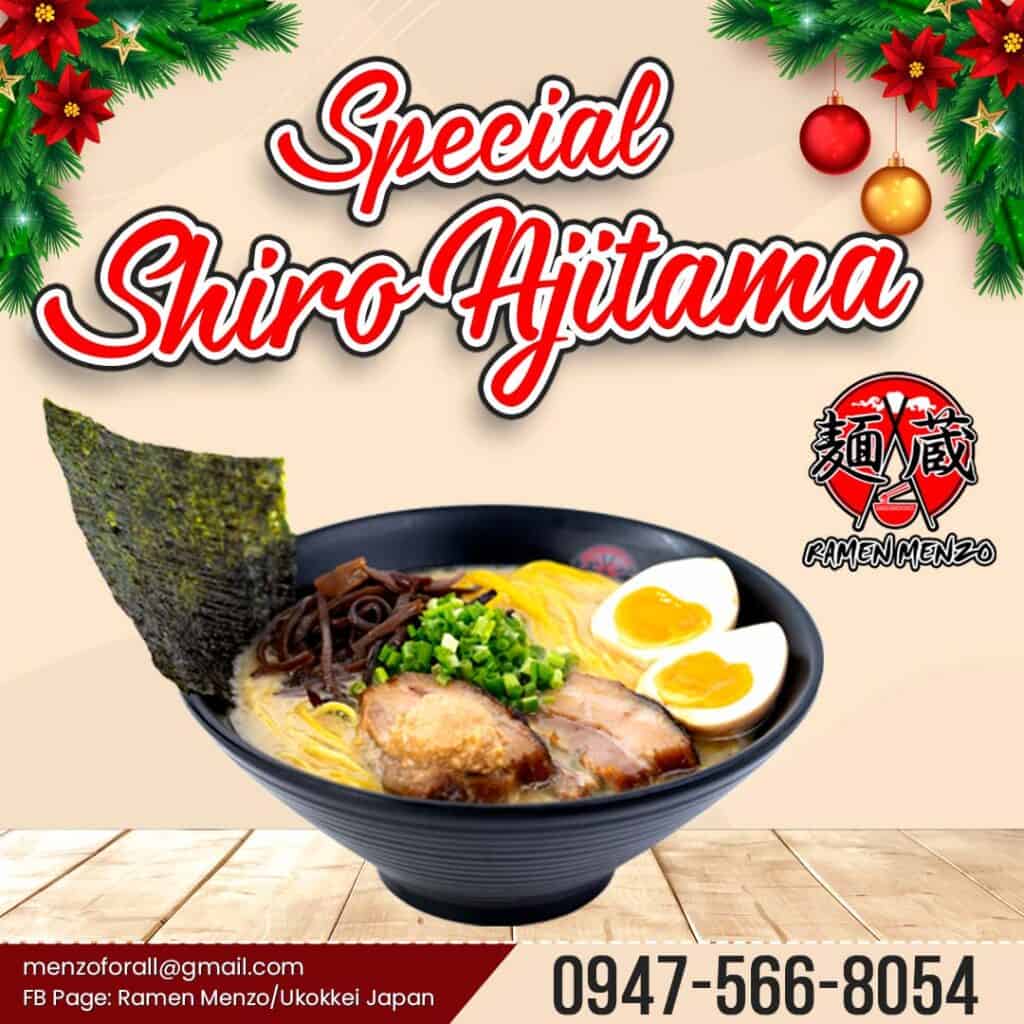 Special Aka Ramen – This is a tantalizing dish menu of Ramen Menzo that showcases a vibrant and spicy broth made from a blend of chili peppers, spices, and miso, creating a fiery and flavorful base. The Special Aka Ramen offers a tantalizing fusion of heat and umami, providing a deliciously spicy option for those who enjoy bold flavors. 
Special Kuro Ramen – The Special Kuro Ramen broth is made from soy sauce and other savory ingredients, resulting in a dark and intense flavor profile. This ramen variation includes chashu, ajitama, bamboo shoots, nori, and scallions as toppings, providing a well-balanced combination of textures and tastes.
Rice Bowls
At the restaurant, you can choose something different from the famous ramen dishes. They have special rice bowls for you to try! These rice bowls come with many delicious toppings, like tasty meats, fresh vegetables, and sauces. The toppings are placed on a bed of soft, fluffy steamed rice, making it a filling and delightful meal. It's a great option if you're not in the mood for noodles and want to try something new and delicious!
Curry Rice
They also have something called Curry Rice dishes. These dishes have a sauce called curry poured over soft, fluffy steamed rice. The curry sauce can be different in how spicy and rich it tastes, so you can choose the one you like best. When you eat the curry sauce with the rice, it becomes a delicious and filling meal that will make you happy!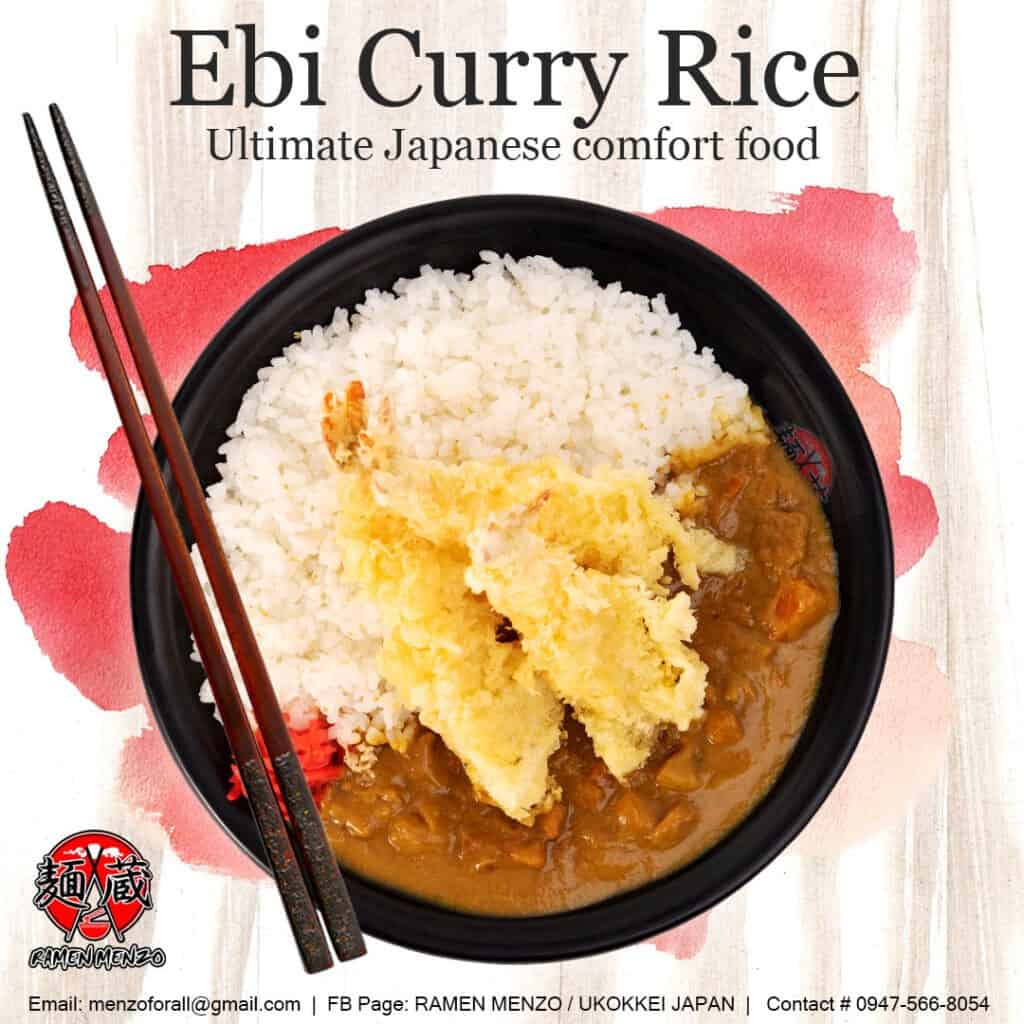 Ramen Menzo Delivery
Ramen Menzo has a menu delivery to provide convenience to its customers and allow them to browse and order food items from the comfort of their homes through third-party delivery services like FoodPanda, however, extra charges may be applied depending on the customers' locations.
Social Media Pages
Follow their social media pages for a noodle-tastic adventure that will bowl you over! Stay in the loop with Ramen Menzo's daily ramen specials, each bowl crafted with passion and soul-warming flavors.
Facebook: https://www.facebook.com/ramenmenzoph/
Instagram: https://www.instagram.com/ramenmenzoph/
Youtube: https://www.youtube.com/@ramenmenzo
TikTok: https://www.tiktok.com/@ramenmenzoph
FAQs
What types of ramen does Ramen Menzo serve?
Ramen Menzo offers three different categories of ramen, the classic ramen menu, the regular ramen menu, and the special ramen menu.
Are there any vegetarian or vegan options available at Ramen Menzo?
As Ramen Menzo specializes in traditional ramen dishes that typically include meat-based broths and toppings, there are no vegan options in the said restaurant.
Can I customize the level of spiciness or other ingredients in my ramen at Ramen Menzo?
Yes, you have the freedom to customize your ramen orders at Ramen Menzo for a much more comfortable and enjoyable dining experience.
Does Ramen Menzo offer any side dishes or appetizers?
Ramen Menzo offers a lot of side dishes and appetizers to complement their ramen offerings.
Are there any promotions or loyalty programs available at Ramen Menzo?
Ramen Menzo does offer promotions and loyalty programs to keep their loyal customers engage.
Conclusion
Ramen Menzo has established itself as a popular ramen restaurant chain in the Philippines, offering a menu that showcases the best authentic Japanese ramen. With its diverse selection of flavorful broth bases, quality toppings, and perfectly cooked noodles, Ramen Menzo provides a satisfying and comforting dining experience for ramen lovers. Unlike other ramen shops, Ramen Menzo's commitment is to using high-quality ingredients and preparing each bowl of ramen with attention to detail to make sure that its ramen is rich and flavorful.