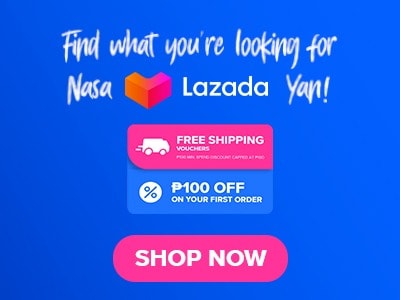 Indulge in a Japanese Experience that highlights the authentic and heavenly delight of your favorite Japanese food. Introducing Tori Ichi Yakitori & Bar, a perfect destination to satisfy your sushi and sashimi cravings. I am certain that this is a restaurant that everyone can enjoy! So, let's make the best of your Tori Ichi Yakitori and savor this finest menu collection.
Below, you'll find the updated list of Tori Ichi Yakitori & Bar menu prices.
Menu Items
Price (PHP)

Baked Sushi

Spicy Tuna & Tamago Baked Sushi - Big (Promo)
528
Kani & Salmon Baked Sushi - Big (Promo)
528
Phillycheese Steak Baked Sushi - Big (Promo)
528
Scallops & Ebi Baked Sushi - Big (Promo)
528

Rice Bowl

Oyakodon
225
Yakitori Don (Hasami only)
240
Nikudon
250
Torikara Mayonnaise Don
270
Katsudon
310
Tojidon
390

What's New

Tonkatsu Curry
400

Baked Sushi

Ebi And Scallop Tempura Sushi Bake Solo
260
Spicy Tuna and Tamago Sushi Bake Solo
260
Philly Cheesesteak Solo
260
Kani And Salmon Solo
260
Spicy Kani And Scallops For Sharing
660
Philly Cheesesteak For Sharing
660
Ebi And Scallop Tempura Sushi Bake For Sharing
660
Spicy Tuna and Tamago Sushi Bake For Sharing
660
Sushi Bake Crossover
770

Soup

Miso Soup with Tofu
90

Salad

Horensou Salad
150
Kani Salad
325

Agemono Mains

Salmon Head
210
Tori No Karaage
320
Tonkatsu
330
Assorted Tempura
385
Saba Shioyaki
400
Ebi No Tempura
430

Okazu Small Dishes

Edamame
120
Hourensou Bacon
150
Agedashi Tofu
180
Niku Yasai Itame
180
Gyoza 5 pcs.
210
Tonpei Yaki
220

Gohan Rice

Gohan
80
Egg Rice
90

Yakitori

Tail
165
Kawa
165
Sunazuri
165
Momomi Wasabi
220
Uzura Bacon
220
Tsukune
220
Enoki Mushroom Bacon
275

Bento

Bento Meal 1 (Tonkatsu + Yasai itame)
360
Bento Meal 2 (Tori no Karaage + Yasai itame)
360
Bento Meal 4 (Tori no karaage + Yakisoba)
360
Bento Meal 5 (Tonkatsu + Yakisoba)
360

Noodles

Yakisoba
250
Cha Soba
330
Buta Kimchi Yakisoba
340

Ramen

Shio Ramen
430
Tonkotsu Ramen
460
Tan Tan Men
495

Sashimi

Tamago
165
Red Tuna
320
Salmon
385
Sashimi Moriawase
450

Sushi

Tuna Roll
210
Spicy Deep Fried Tuna Maki
220
Philly Cheesesteak Roll 8pcs
240
Spicy Tuna Roll 8pcs
280
California Roll
280
Ebi Tempura Roll 8pcs
325
Rainbow Roll
570

Beer

San Miguel Pale Pilsen
90
San Miguel Lights
90
Asahi Super Dry
130

Beverages

Coca Cola
90
Sprite
90
Coca Cola Zero
90
Royal
90
Mineral Water
70
About Tori Ichi Yakitori
Tori Ichi Yakitori & Bar specializes in yakitori that is perfectly grilled along with other favorite Japanese cuisines such as their iconic baked sushi, the flavorful ramen, freshly made sashimi, and the exceptional taste of their sushi. Aside from those Tori Ichi Yakitori & Bar is also proud to share their bento meal collection that features various Japanese cuisines such as tonkatsu, yakisoba, and karaage.
Tori Ichi Yakitori and Bar Menu Best Seller
Let's take that Japanese dining experience to another level by giving you the best-selling dishes at Tori Ichi Yakitori & Bar.
Ebi and Scallop Tempura Sushi Bake Solo – This dish features shrimp and scallops giving you a flavorful fusion placed on thick and seasoned rice. It highlights a special hint of creaminess and spicy flavor that creates a delightful bite.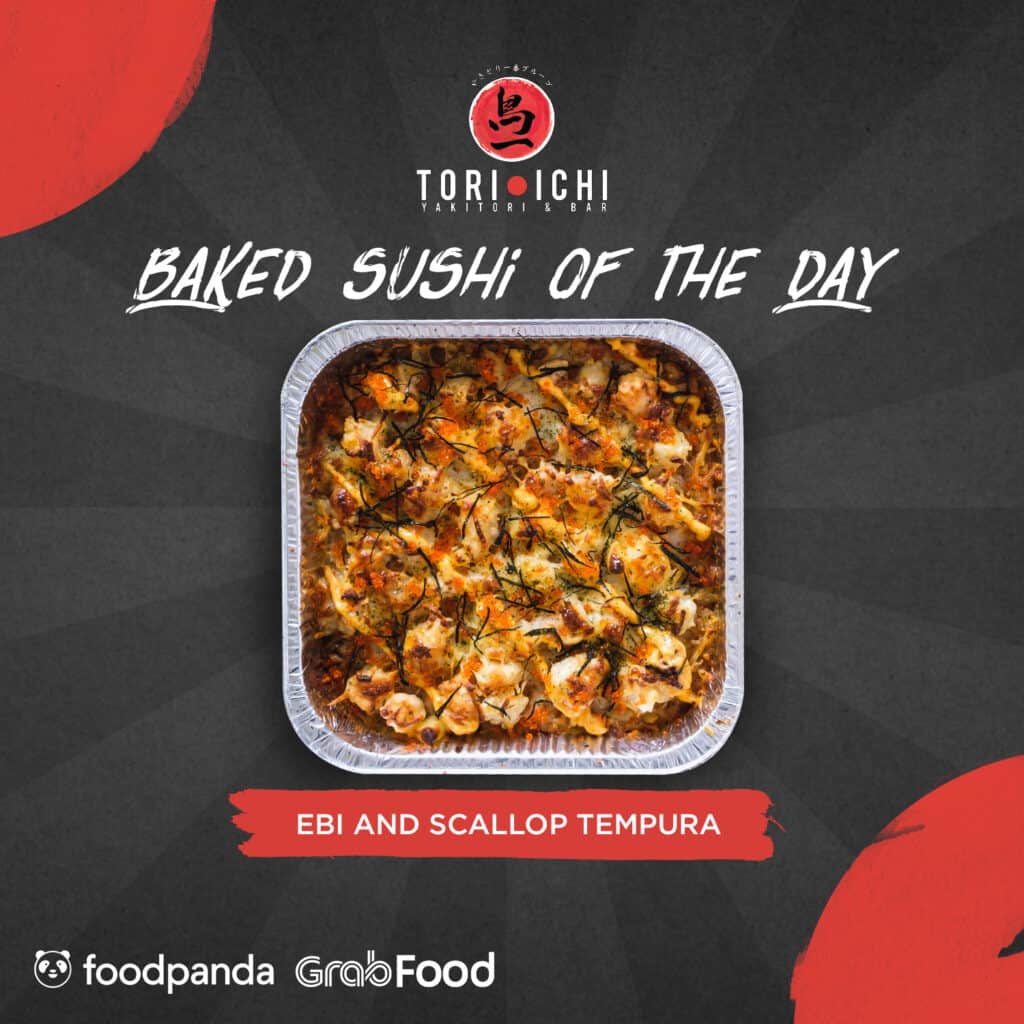 Kani and Salmon Solo – Take a flavorful trip in every bite of this salmon and crab that is perfectly sliced to pieces giving you a delightful taste in each bite. It is usually offered with soy sauce, wasabi, and pickled ginger to elevate the taste of crab and salmon.
Salmon – Treat yourself to this flavorful fusion of the finest bite of this flavorful salmon that highlights the sashimi texture that you surely don't want to miss.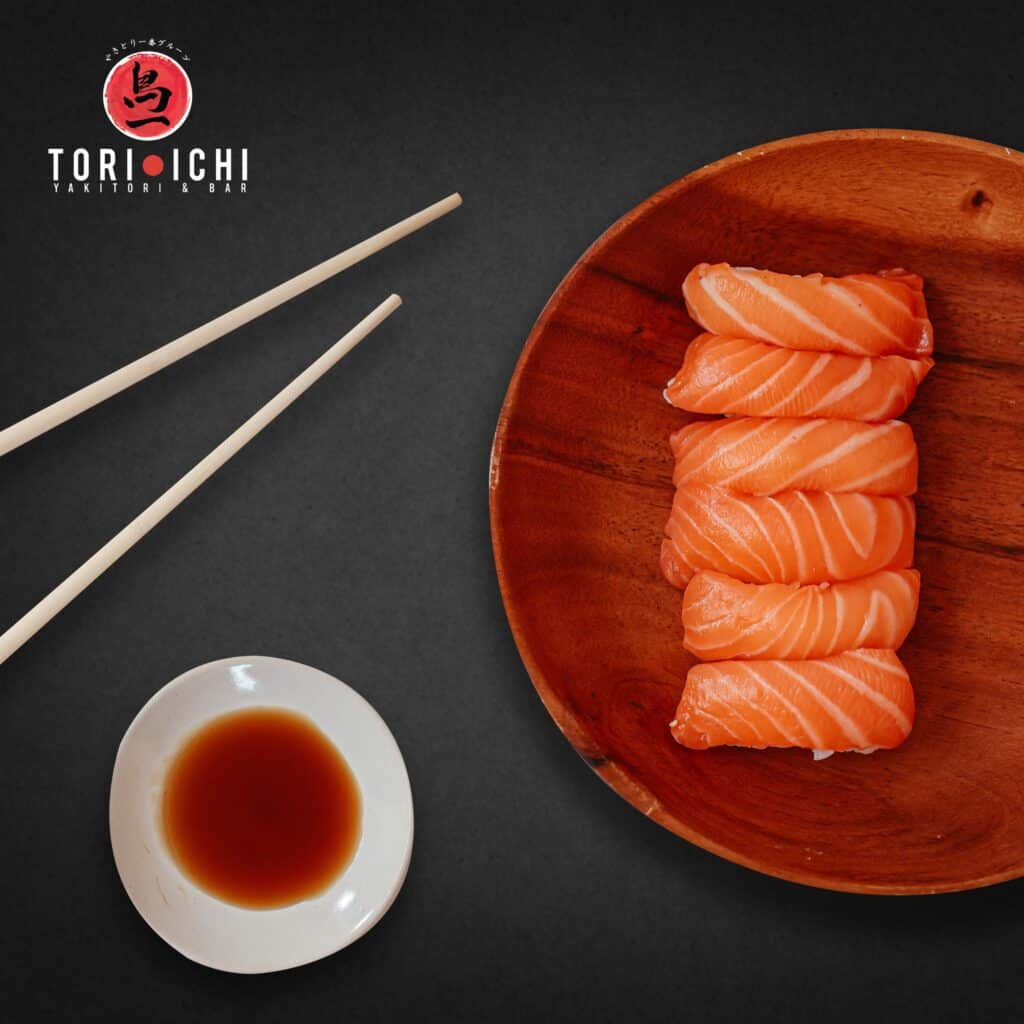 Kani & Salmon Baked Sushi – A Japanese dish that involves fresh crab ingredients and flavorful salmon that is then combined to a heavenly taste of baked sushi.
Gyoza – This dumpling highlights a mixture of thinly sliced meat, pork, and shrimp together with exquisitely chopped vegetables and other seasonings. It is a famous dish that is served with unmatched soy sauce. For people who want classic Japanese food, I recommend this Tori Ichi Yakitori & Bar menu.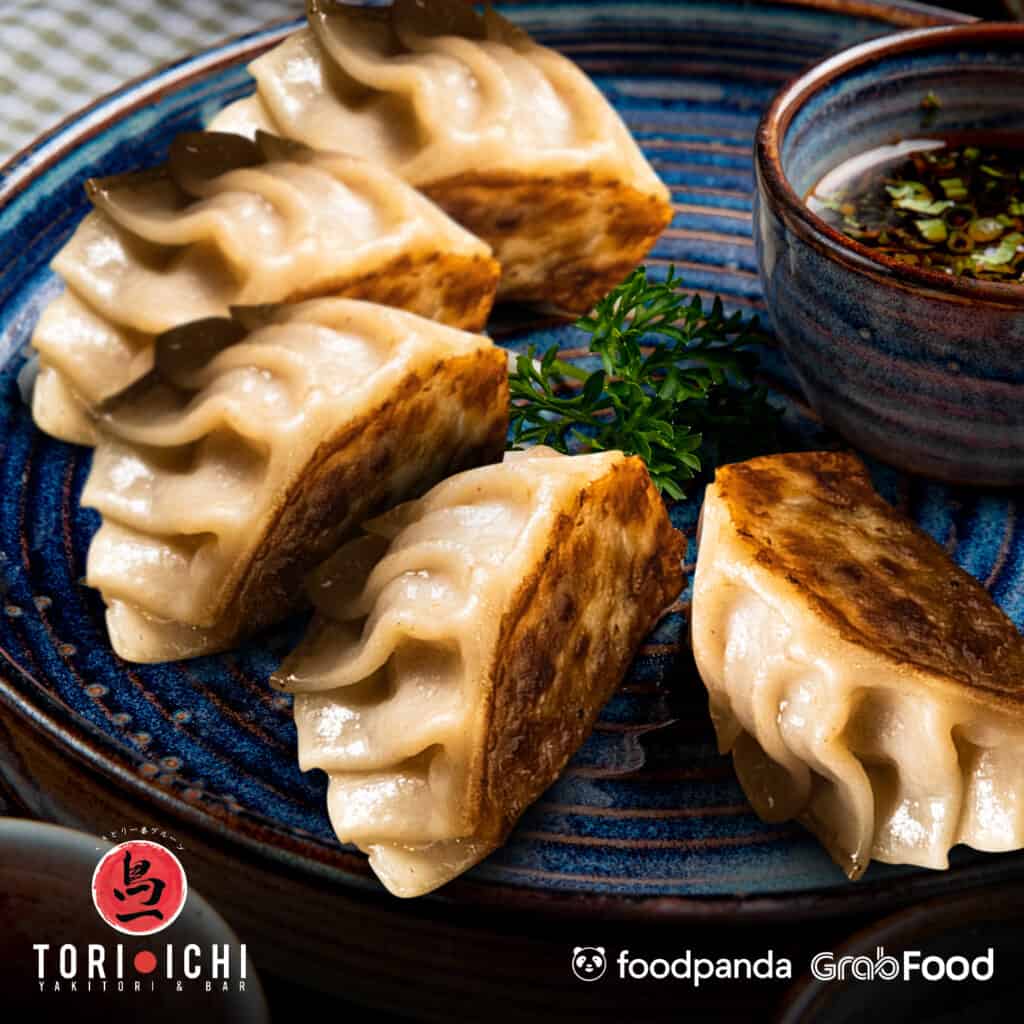 Agemono
This restaurant takes great pride in these collections of various delicacies that highlight the flavorful bite you need for your day. Try this list that also caters to safe options for people who are taking their first step into Japanese cuisine.
Salmond Head – This dish features a perfectly grilled salmon head that is seasoned in various spices and other sauces with the final touch of spices and sauces.
Tonkatsu – This famous Japanese dish highlights the flavorful goodness of a pork cutlet that is tremendously bred and fried to golden perfection. I could say this tonkatsu can really compete against the tonkatsu we have at every Japanese restaurant at the Metro.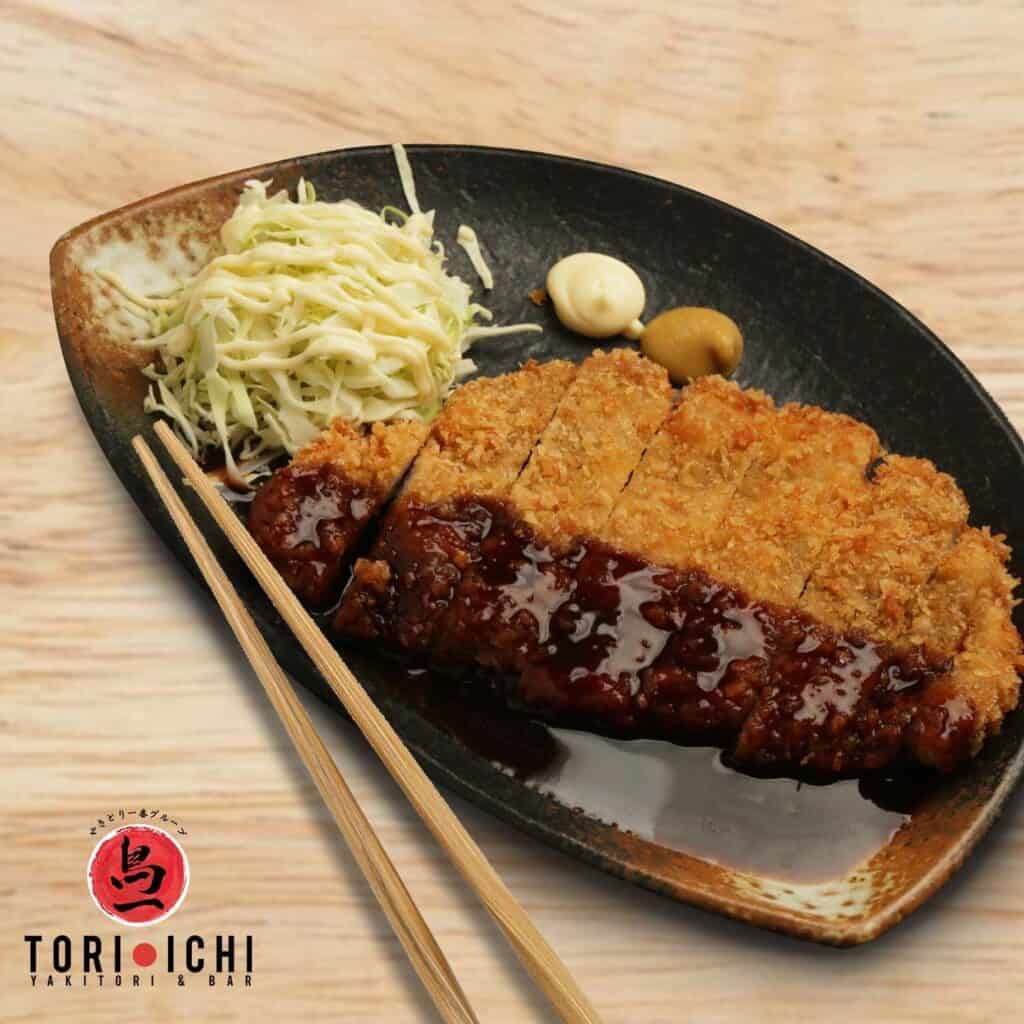 Assorted tempura – For the tempura lovers! You can now savor these assorted tempuras that feature a variety of seafood and other vegetables such as shrimp and other fish served with various sides. I could say that this is actually one of my favorites in this collection.
Ebi No Tempura– A classic take on tempura that highlights a shrimp that is served with perfectly coated shrimp and carefully battered until fried to perfection. It is a perfect appetizer to fully entice you to a whole experience.
Yakitori
Experience a fiery and smoky adventure as you take a flavorful bite of this yakitori collection. Savor the goodness that you won't forget with this restaurant's pride.
Sunazuri – This menu of Tori Ichi Yakitori & Bar is made from the finest chicken gizzards which are skewered and grilled to the finest perfection giving you various chewy textures and savory bites.
Kawa – A well-loved yakitori that features chicken skin which is also popular in Japan. It has a perfect crispy texture resulting in a burst-in-the-mouth flavorful experience. It is one of my favorites as well as a highly recommended dish they have here.
Momomi Wasabi – This yakitori features your favorite chicken thigh with your favorite wasabi giving you a mouth-watering delight. It has a special hint of spiciness with earthy flavors enhanced with authentic Japanese spices.
Uzura Bacon – Now for the bacon enthusiast! You can now savor your favorite bacon that is grilled to perfection unleashing all of its juices and natural flavors in the Uzura Bacon along with the hearty quail eggs served in this dish.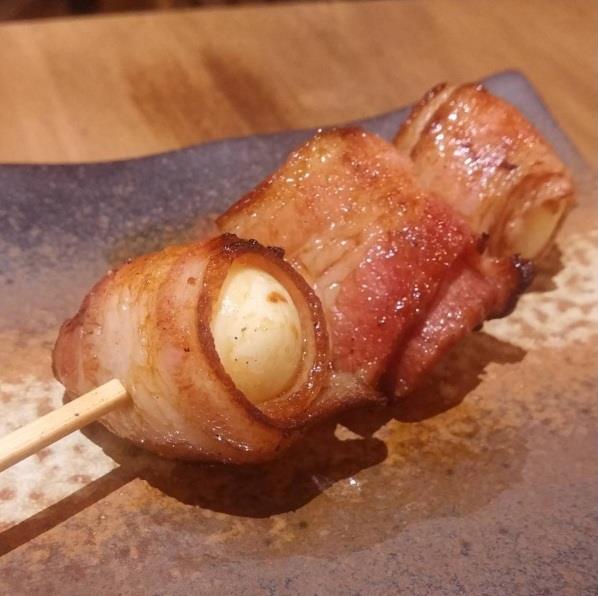 Tori Ichi Yakitori & Bar Menu Delivery
Do you want to savor the finest bite of your favorite Yakitori or other Japanese favorites such as Baked Sushi but you don't have the mood or the energy to go out? Well, I got you! You can now indulge in the finest bite of your favorite Japanese food through Foodpanda delivery. This third-party delivery channel takes great pride in its smooth and very active services in selected areas in the Philippines. Enjoy your Meal!
Social Media Pages
Hit that follow button now and join their sizzling community of flavor seekers. You'll be the first to know about their special promotions, exclusive events, and mouthwatering menu additions. But that's not all! They're cooking up a surprise giveaway for their loyal followers soon, so don't miss out.
Facebook: https://www.facebook.com/toriichiphilippines
Instagram: https://www.instagram.com/toriichiph
Frequently Asked Questions
What type of cuisine does Tori Ichi Yakitori offer?
Tori Ichi Yakitori specializes in the best of the finest flavors of Japanese cuisine highlighting the freshness and high-quality goodness.
What is Tori Ichi Yakitori known for?
Tori Ichi Yakitori is known for its iconic Yakitori collection which features grilled to perfection delightful bites of various meaty dishes.
What are the operating hours of Tori Ichi Yakitori?
Tori Ichi Yakitori operates from 11 AM until 11 PM every day.
Where is Tori Ichi Yakitori located in the Philippines?
If you want to take a flavorful visit to the store, it is located at H23W+8WV, Taguig, Metro Manila, Philippines.
Conclusion
This restaurant is a recommended place for your flavorful Japanese dining. I love how Tori Ichi Yakitori & Bar offers a very diverse collection of various Japanese cuisines menu that highlights different spices and styles of cooking. Even though Yakitori is the main specialty in this restaurant, they never miss the chance to hit the spot in venturing into the different Japanese cuisines that highlight the unwavering delight we have in Japanese food. They also have very efficient transactions when it comes to food panda delivery service which is I think a great point in offering a hassle-free food delivery service where people can enjoy their favorite meals in the utmost comfort of their homes.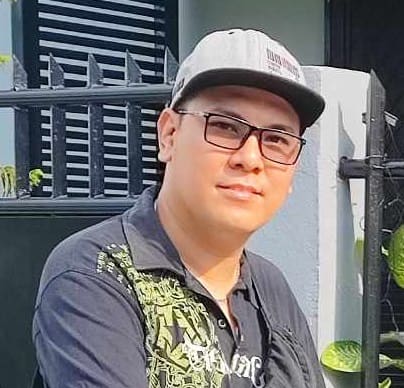 Hi! I'm Nivek Strife, the person who made MenuPH. I'm the one who added most of the popular menus you see on this website, and I really hope you enjoy them! Feel free to check them all out.
Growing up, I was surrounded by lots of tasty foods, like the classic Adobo and the sweet Leche Flan. That love for the many flavors of the Philippines is what got me excited about adding to MenuPH. When I learned how to make websites, I saw the need for a place to show off all the amazing Filipino dishes, and that's how MenuPH started.
MenuPH isn't just a website; it's like a fun journey into food. I've teamed up with famous chefs and found great places all over the Philippines to bring you a bunch of menus that show off the best of Filipino cuisine. Whether you're into the usual dishes or new twists, MenuPH is here to guide you through the rich world of Filipino flavors.
With MenuPH, my aim is to help local businesses, talk about good food choices, and make a group of friends who love food. No matter if you like fancy restaurants or street food, MenuPH has something for you. Come join me on this food adventure as we find great places, taste real flavors, and enjoy the unique food traditions that make the Philippines awesome.