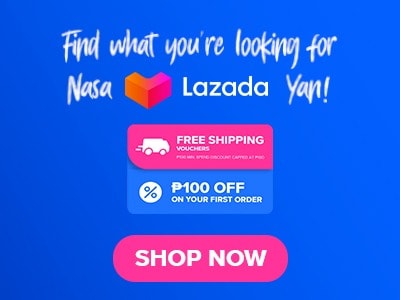 In our modern life, a lot of foreign cuisines have already made their name in our country and one of those is Korean cuisine, also there are a lot of Korean restaurants mushrooming anywhere but I think I might already find the best Korean restaurant that you should try. Their food is all ranging from very good to excellent and to be honest, the Songdowon Menu is one of the best Korean restaurants that you can find in our country, no wonder even our local celebrities are spotted dining with them. with a very reasonable price, you may enjoy their best food items. Have you heard about song down Korean restaurants? If not please take time to read my article and let's see if after this you'll consider trying them soon. Believe me, it was all worth it because the foods were just amazing. So much for an introduction, let's get to know them already, let's start.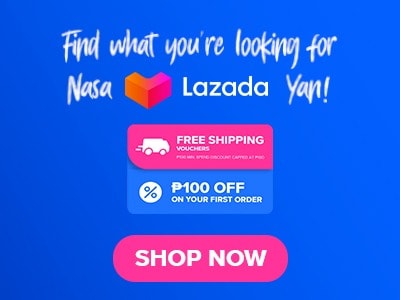 Menu Items
Price (PHP)

Grilled/Fried

Deep fried prawn
650
Ziccihini pancake
300
Seafood pancake
350
Fried dried squid
400
Grilled mackerel
600
Dubu jeon
300
Kimchi pancake
300

Meals

Jeyuk sambap Ssampap
1000
Bulgogi dupbap
350
Pork topped rice
350
Bibimbap
300
Ox bone soup
350
Beef soup with rice
350
Haemul dwenjang
350
Squid topped rice
350
Kimchi fried rice
350
Stone pot bibimbap
350
Stone pot octopus bibimbap
350
Cheonggukjang
350
Riped kimchi stew
350
Soft soup tofu stew
350
Bean sprout soup with rice
350
Rice cake and dumpling soup
350
Spicy tripe hot pot
350
Fish cake meal
350
Beef ribs stew
500
Pork cutlet
400
Bean sprout soup with rice
350
Hot stone pot kamjatang
400
Hot stone pot bulgogi
400

Soups

Bulgogi hot pot
1200
Spicy sausage stew
900
Seafoods stew
1000
Ripe kimchi stew
800
Stir fried chicken stew
1200
Fish cake soup
900
Seashell stew
600
Pork backbone stew
900
Beef entrails stew
1000
Steamed ripe kimchi
900
Korean chicken soup
1200
Ripe kimchi with mackerel
1000

Haute cuisine

Japchae
400
Teokboki
280
Stir fried pork
500
Grilled short ribs patties
500
Stir fries squid
600
Ripe kimchi tofu
500
Braised mackerel
700
Hard boiled beef ribs
700
Grilled bulgogi
650
Stir fried octopus
500
Stir fried pork with bean sprout
800
Dakgalbi
800
Dakbulgogi
600

Noodle

Seafood spocy ramyun
300
Cold noodle with soup
300
Janchi noodles
300
Kimchi mix noodle
300
Spicy cold noodle
350
Seafood hot noodle
350

Pork

Aged smoked pork belly
350
Aged smoke pork jowlme
380
Seasoned pork ribs
420
Aged spicy pork belly
350
Aged herb pork belly
350
Aged pork belly
400
Age pork neckmeat
350

Beef

Beef belly
400
LA seasoned beef ribs
850
Outside skirt
1600
Aged wagyu flap loin
1600
Aged seasoned beef finger ribs
680
Seasoned beef outside skirt
1600
Aged tenderloin
1600

Promo set menu

Couple set
1440
Songdowon meat set
3030
Wagyu set
6400
About Songdowon
A lot of Korean restaurants are mushrooming in our country nowadays but if you want to try something authentic you must visit Songdowon. This Korean restaurant has been serving great quality and delicious Korean foods to their customers since 10 years ago, 2012 to be exact. They are known for their best quality meat and other food items that's why in no time they became popular with the market.
They have a quite large place that can cater to more than a hundred customers at a time and they also have VIP rooms that can accommodate eight customers where you can have a meeting or get together with your family and friends while enjoying your favorite Korean foods. When it comes to the kitchen they have this wide and transparent walls where you can see them preparing your food. They also have their own parking lot and restrooms for the convenience of their patrons. On their south triangle Quezon city location, they are open 24/7 where our night owl folks can feast. They offer unlimited Korean barbecue, set meals, and many exciting and delicious dishes that you can enjoy a little bit pricey but not too much.
Songdowon Menu Best Seller
Here are some of their best sellers that you should try, also a safe choice for you if you're not familiar with their menu.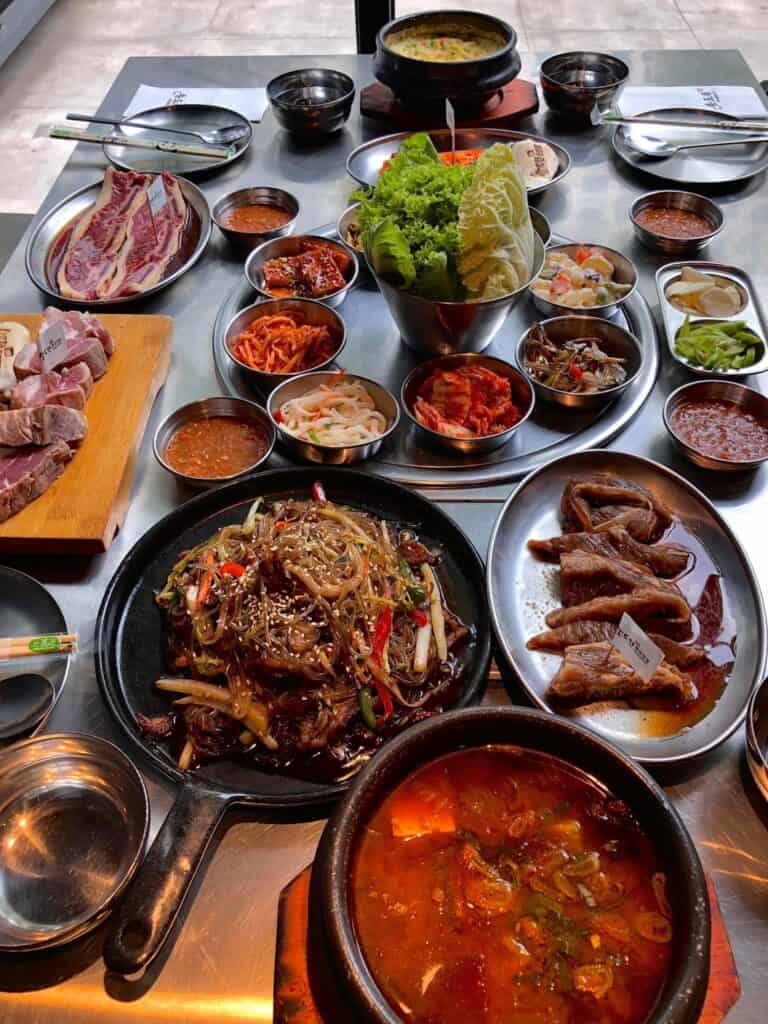 Herb Samgyupsal – Their herb samgyupsal is a very good choice if you want to have a flavorful samgyupsal. It is served raw but no worries the waiter will assist you with the grill. This is a great choice paired with rice or maybe you can wrap it with cabbage/lettuce and enjoy it with their different sauces. This is one of their famous raw meat selection. I don't want to sound biased but this is also my personal favorite among all their meat selection though most of them are delicious as well.
Gobchang Mongol – This Songdowon menu is a simple dish to conform you. Made with beef stripes stew and cabbage. Served boiling usually in a hot pot, the stew is also made with red chili pepper sauce so if you like spicy then this one is the perfect dish to recommend for you. I enjoy this gobchang jeongol Paired with rice and with their cooked herb samgyupsal. A very delicious spicy stew for those who dare to try something different and authentic taste of Korean. 
Dak Bulgogi – If you love bulgogi but want to try something new or you are trying to avoid red meat for some reason then this one is perfect for you. This Songdowon menu is made with chicken, yes people it's chicken so lesser the calorie right? When it comes to taste it is sweet and savory so nothing to worry about the spiciness for those who are not a fan of spicy foods. In my own opinion, their dak bulgogi tastes better without rice, I enjoy it so much that I already forgot that I'm still on a diet. 
Songdowon Noodles
Though they offer a lot of noodle dishes in Songdowon their jjapaguri or ram-don is one of their most popular noodle dishes. This became popular not just with Songdowon but also in some other parts of the world because it was featured in a Korean film titled parasite that won Cannes Palme d'Or and the golden globe best foreign language film.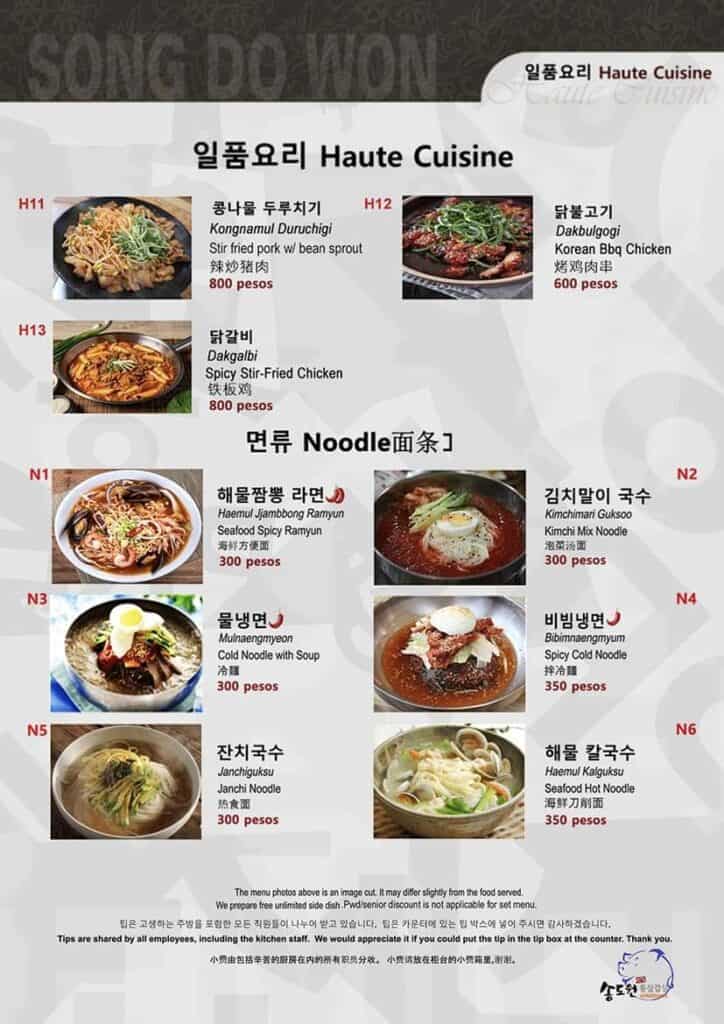 You may try to visit Songdowon to try their authentic jjapaguri dish that you will surely love. 
Songdowon Menu Grilled or Fried
Songdowon is an authentic premium Korean grill house, most of the meat that they offer is cooked by the grill and not fried. They offer a healthier choice since we all know that grilling your food is better than frying it. This method is tastier and much better. They usually serve healthy options for side dishes along with grilled meat. 
Songdowon Menu Delivery
If you are craving your favorite Songdowon dishes but have no time to go out because of some reason no worries since Songdowon now offers delivery. Here is the list of the phone number that you need to call for your orders. 
Songdowon H.K Sun plaza Pasay, Metro Manila 
0927-7449-988
Songdowon Quezon City Branch
0917-6809-998
Or if this is too complicated for you no worries since you can order thru third-party delivery services like food panda, grab foods, and other third-party delivery services available in the market these days. Please take note that delivery may vary on your location and product availability.
Social Media Account
If you want to start following Songdowon for its updated menu, and price or to get the latest promos, we highly recommend that you start following their social media accounts. Whenever they posted something new, you will get news instantly. In order to follow them, click the following link for Facebook and Instagram pages.
Facebook: https://www.facebook.com/songdowonkoreanrestaurant/
Instagram: https://www.instagram.com/songdowonkoreanbbq/
Conclusion
First of all, is about their service, they have the most polite, attentive, knowledgeable, and friendly crews. Though we have to wait for a while because of the queue but waiting is worth it. I love how they make you feel welcome the moment you enter their restaurant. Very spacious place as well and comfortable. The place is well-maintained and clean. When it comes to food everything that we order is amazing and very tasty and we enjoyed it a lot. Their sauces are a bomb and their side dishes are really delicious, it's surprising how they will spoil you with side dishes, they are very generous. They also have healthier options on their side dishes so if you're trying to cut some calories while still tryouts to enjoy your food they are the best option, to be honest. A bit more pricey than other Korean grill restaurants but the quality of the food that they offer will give you an explanation of why. Highly recommended for those who love Korean foods and wanna try Korean foods.