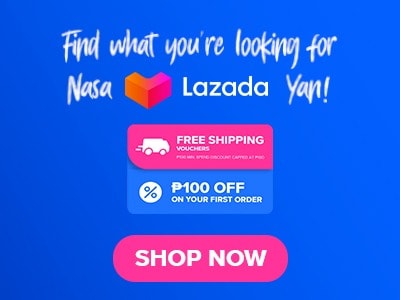 Are you the type of customer who loves to try different foods? Or are you that someone who will try different food but Doesn't know where to get it? Curious about Vietnamese food? Great news! I have found a restaurant that's perfect for what you're looking for. Have you heard about Banh Mi Kitchen? If not please take time to read this article to know the Banh Mi Kitchen menu and everything that they can offer. Actually, I have tried their restaurant and their sandwiches are really good. Let's get to know them more and let us see if after this you'll be interested enough to consider trying their food. Let's start now. Shall we?
Below, you'll find the updated list of the Banh Mi Kitchen menu prices.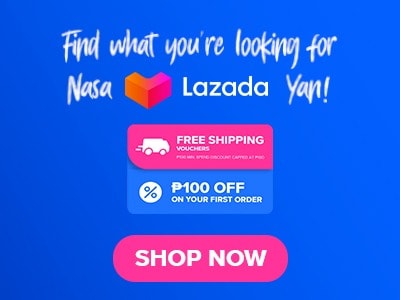 Menu Items
Price (PHP)

Traditional Banh Mi

The classic Jr
99
The classic full
169
Lemongrass pork jr
99
Lemongrass pork full
169
Lemongrass chicken jr
99
Lemongrass chicken full
169

Bmkn creations

Wagyu tapa jr
139
Wagyu tapa full
199
Protein monster jr
139
Protein momster full
199
Samgyupsal kimchi jr
139
Samgyupsal kimchi full
199

Vietnamese Coffee

BMKN iced coffee
119
Roasted hazelnut
129
Caramel
129
Toffee nut
129
Damn strong viet coffee (iced)
160
Damn strong viet coffee (hot)
109
Damn strong viet coffee (cold bottled)
119

Tea's & Juices

BMKN milk tea
119
Wintermelon lemonade
119
Lemongrass pandan
85

Snacks and Extra's

Add cheese
30
Add meat
50
Add egg
20
Crunchy baguette 4 pcs
89
Vietnamese ground coffee
399
About Banh Mi Kitchen
Vietnamese cuisine becomes popular in the country these days. The great thing here is we can now have access to this because of Banh Mi Kitchen. They started when entrepreneurs Raul Herodiaz, Miguel Santos, Ramy de claro, and Sobrepana's brothers got the idea of offering fast food type the go Vietnamese food which is accessible to customers. They decided to use french baguette for their sandwiches to make it french inspired Vietnamese sandwiches.
The crunchiness of the baguette adds excitement to their sandwich, and those behind the Banh Mi Kitchen Are not afraid to experiment to improve their products. They have quick-serve sandwiches that sure their customers will enjoy and keep on doing their best to improve and innovate their specialties. As of today they already have branches so you can find them easily especially if you are living in the metro.
Banh Mi Kitchen Menu Best Seller
Here is the list of Banh Mi Kitchen best selling menu that you should try if you consider going to their fast food for a bit on the go.
BMKN Damn Strong Dark Roast Viet Rtd Coffee – Fuel your day with this deliciously strong coffee that is recommended for people on the go and of course coffee lovers. Enjoy the richness of a strong coffee in every sip with BMKN damn strong dark roast Vietnamese ready-to-drink coffee. It also comes with a reusable bottle that you can bring it anywhere with you.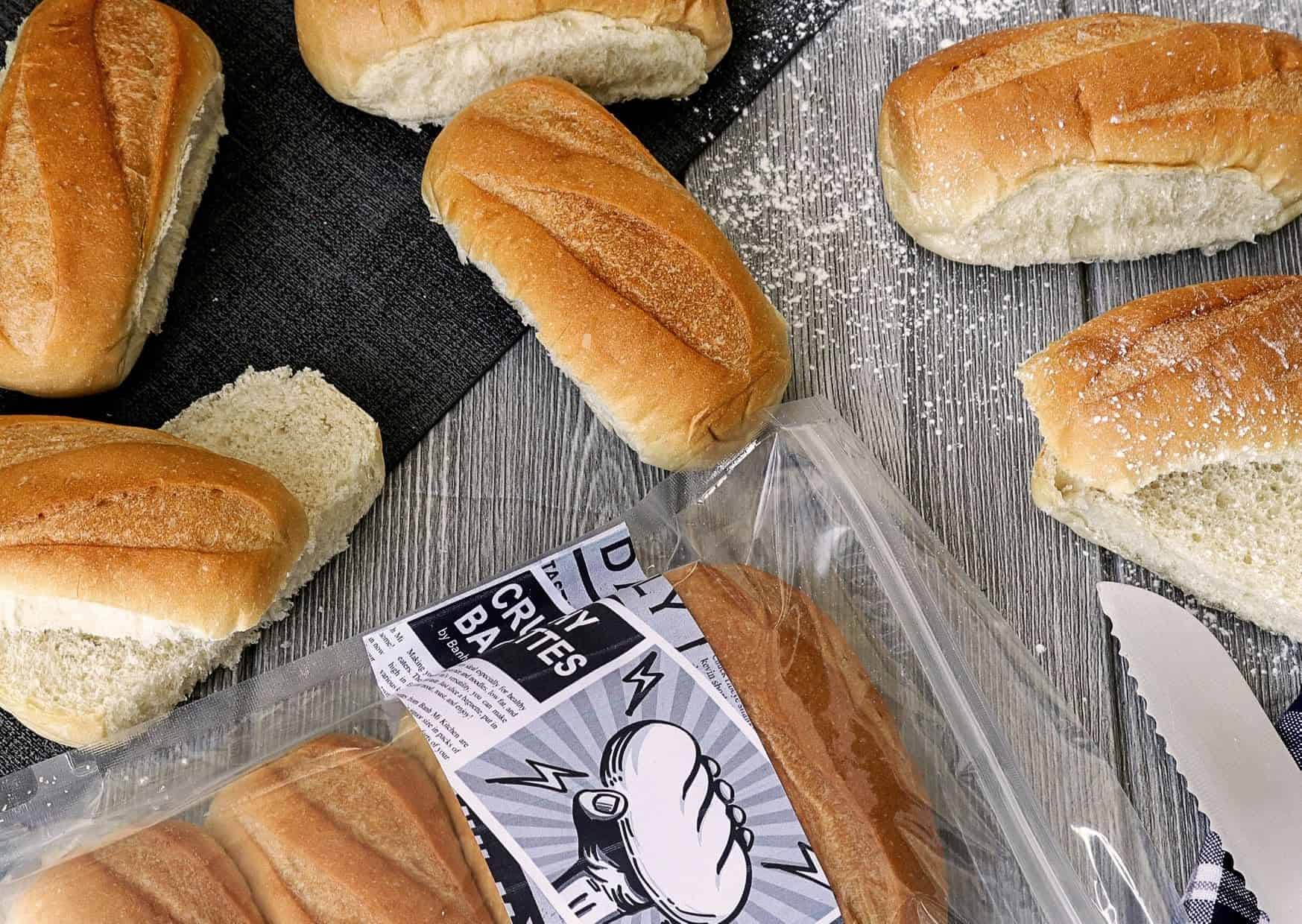 BMKN Crunchy Baguette – This Banh Mi Kitchen menu is a classic french baguette best partnered with your favorite coffee. They are also offering crunchy baguettes to take home. This baguette is good in any sandwich or spread that you like. A must-buy on every visit.
BMKN Damn Strong Dark Roast Coffee Grounds – If you're already in love with their delicious coffee, great news banh mi is offering coffee grounds for take home. This delicious Vietnamese coffee is so addicting, the richness of the coffee taste to the homey smell of roasted coffee, this is also a must-buy after you visit their shop. Recommended for coffee lovers who can't get enough of BMKN Damn Strong Dark Roast Viet Rtd Coffee.
Banh Mi Kitchen Menu Best Seller Sandwich
Here is the list of their best-seller sandwiches that you should try. This is also a safe choice since those on the list are really good.
The Classic – Nothing beats the classic. Enjoy this classic sandwich goodness made with ham, roast pork, cucumber, cilantro, carrots, and pickled radish with hoisin sauce and Japanese mayo. A lighter way to enjoy your sandwich if you don't like too much meat. A must-try if you're looking for a good quality sandwich that can satisfy your cravings in one order.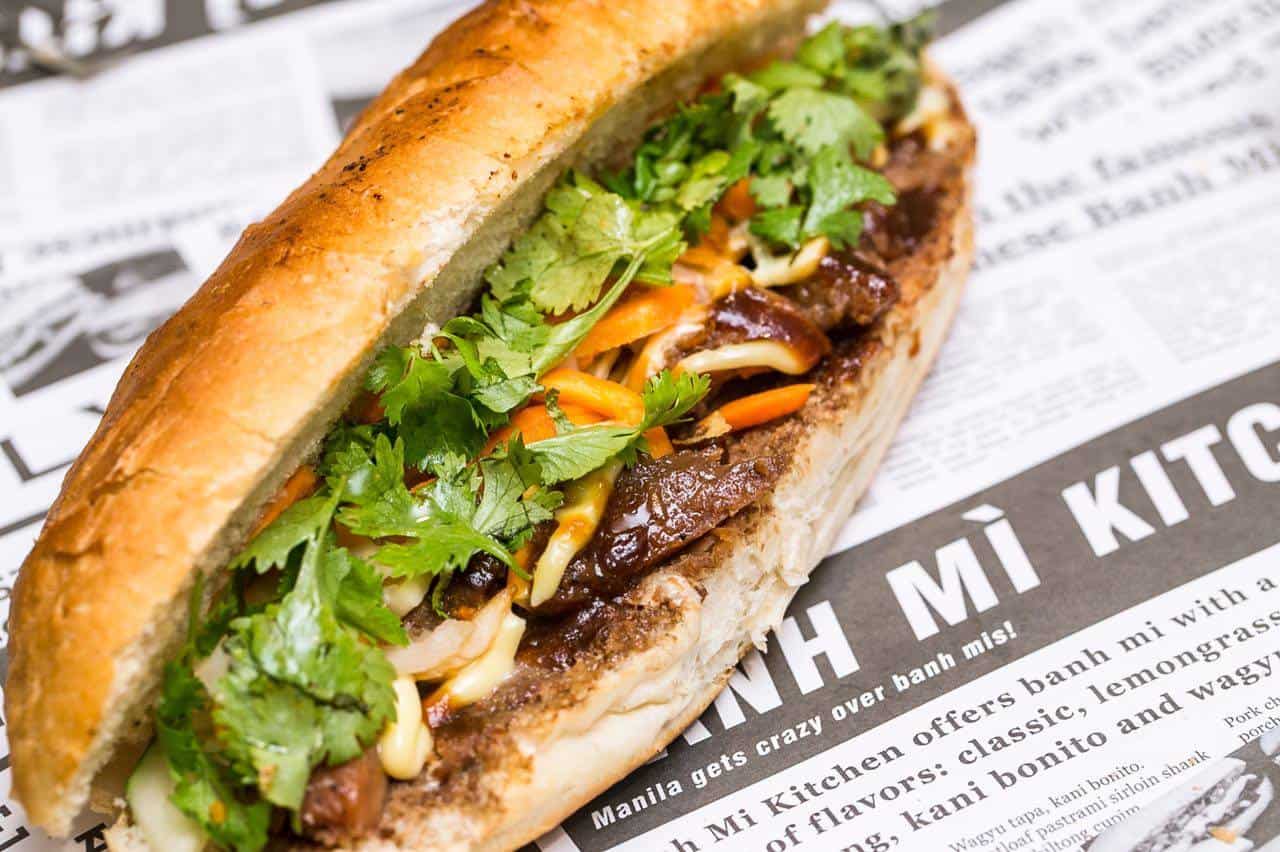 Lemongrass Pork – Made with Vietnamese barbecue pork cucumber, cilantro, carrots, and pickled radish with hoisin sauce and Japanese mayo. A slightly light sandwich with a very flavorful sauce. This is actually the first sandwich that I tried in their shop and this is actually good and my favorite not after I tried the protein monster sandwich. This is a must-try if you want a light sandwich with a satisfying taste.
Protein Monster – Enjoy this Banh Mi Kitchen menu special sandwich that is made with Vietnamese barbecue pork and ham, roast pork, cilantro, cucumber, carrots, and pickled radish with hoisin sauce and Japanese mayo. This protein monster sandwich is packed with juicy and tasty meat that is recommended for meat lovers. This is actually a super satisfying sandwich where you can enjoy all of the meats that you love in one single order.
Banh Mi Kitchen Iced Coffee
Of course, Banh Mi Kitchen is also offering iced coffee. Discover the taste of Vietnamese goodness in a cup. Here is the list of their new flavors that you can enjoy.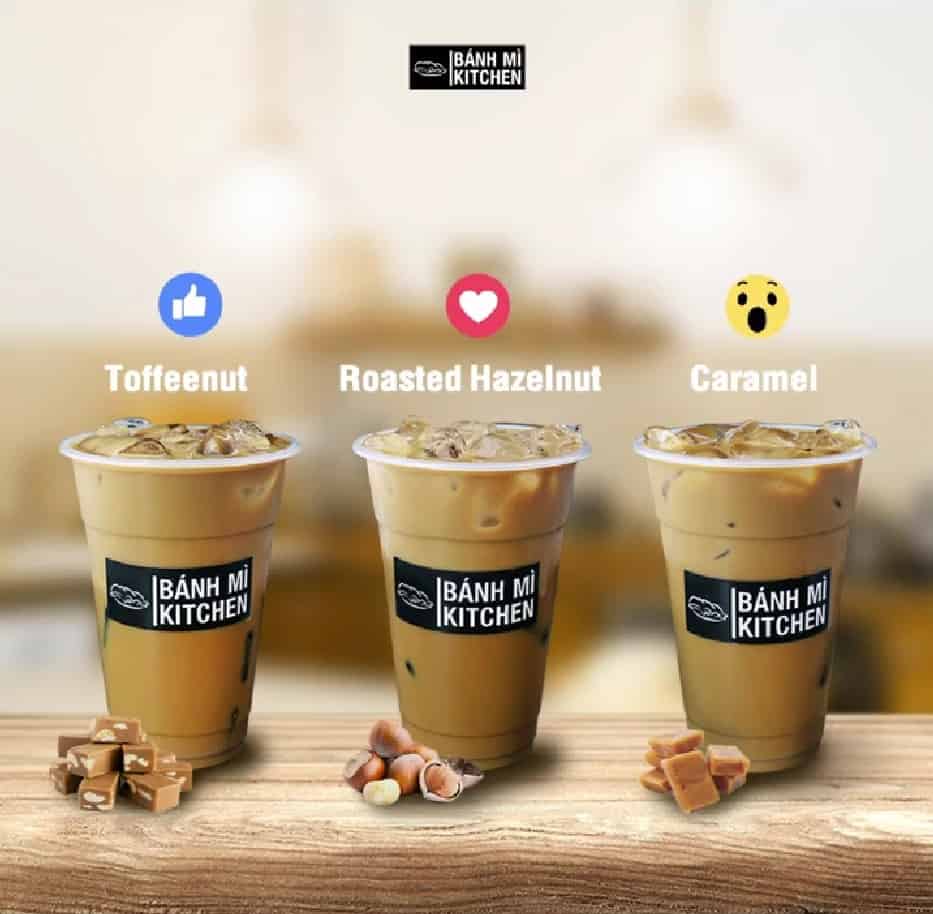 Toffee Nut – Treat yourself and your tastebuds with this new flavor from the Banh Mi Kitchen menu that you will surely enjoy. This toffee nut iced coffee of banh mi is recommended for any sandwiches on their menu. I love the flavor of this new iced coffee of banh mi. This one is a must try
Roasted Hazelnut – Marbled, earthy, and roasted that's how you can describe this drink. It has an aromatic nutty taste that is perfect with the taste of coffee. Imagine a coffee with peanut butter that's it! This coffee is really good you should try this one.
Caramel – Perfect for the sweet tooth, the aroma of this coffee is insanely good. Just Similar to vanilla but more tasty and sweet. A sweet and creamy treat that you can enjoy with your favorite banh mi sandwich.
Banh Mi Kitchen Promo
Banh mi kitchen has a lot of promos for their customers where you can save much when ordering but of course, promos depend on season and occasion. For you to be updated on their latest promos you can like and subscribe to their social media pages.
Social Media Pages
To get the latest update from the Banh Mi Kitchen about their prices, or foods, we highly encourage that you follow and then subscribe to their official social media pages. You can always try to visit their website for more updates.
Website: https://banhmikitchen.ph/
Facebook: https://www.facebook.com/BahnMiKitchen/
Instagram: https://www.instagram.com/banhmikitchen/
FAQs
What is Banh Mi Kitchen?
Banh Mi Kitchen is a Vietnamese-style quick service restaurant that offers sandwiches, coffee, and other yummy dishes.
What is the meaning of the Banh Mi Kitchen?
Banh Mi means sandwich made with baguette meats and other pickled vegetables.
Why is Banh Mi Kitchen famous?
Banh Mi Kitchen is famous for its best sandwiches and really good coffee.
What makes good Banh Mi Kitchen?
It should be an explosion of flavors in your mouth. A good banh mi is so many Vietnamese flavors. The sandwich bread should not be perfect, the pate should be just right, the meats should be fresh and savory and the condiments must be flavorful.
Conclusion
This Vietnamese-style quick-serve fast food is a good example of different flavors but quality in taste. Some People are afraid to try other products, especially non-Filipino meals but you can never be wrong with this one. Serving is really heavy you'll satisfy your hunger in a single order from the Banh Mi Kitchen menu. Crews are knowledgeable about the product and the place is clean. Highly recommended for people who love sandwiches and coffee.