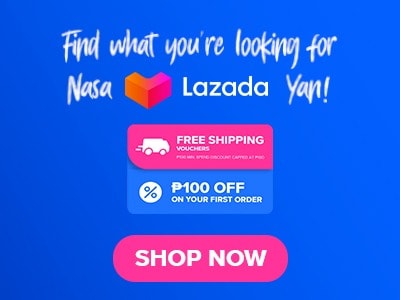 The Padi's Point menu consists of delectable Filipino snacks and entrees. It offers munchies, light bites, sizzlers, barkada meals, grilled hot plates, rice meals, merienda specials, pizza, and drinks. A wide variety of alcoholic beverages are also provided for those who want to drink and party with their friends. Everyone in the group will find something to enjoy on its extensive menu.
Below, you'll find the updated list of Padi's Point menu prices.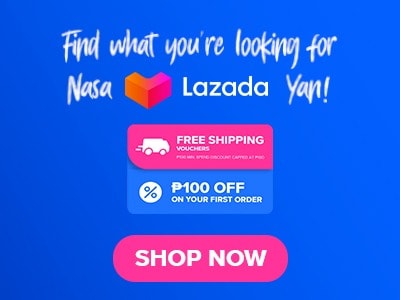 Menu Items
Price (PHP)

Munchies

Quail Eggs in Chicken Skin
210
Kilawing Liempo
290
Nacho Grande
480
Nacho Chips n' Cheese
380
Nachos with Pork BBQ topping
430
Cheesy Cheese Sticks
203
Chili Chicken Sticks
250
Original Chicken Wings
279
Hot Wings
289
Crispy Chicken Skin with Buffalo Sauce
230
Fried Chicken Pops
309
Deep Fried Pork 'n Tofu
186
Chicharong Bulaklak
230
Sinuglaw
309
Chichara
170
Kilawing Tanigue
280
Garlic Shrimp Gambas
330
Calamari Crunchies
255
Garlic Mushrooms
202
Onion Rings
140
Fat Potato Wedges
160
Thin Potato Fries
173
Hot Peanuts
129
Green Mango with Bagoong
169
Fried Shrimp Crackers
132

Light Bites

Pork & Tamarind Sinigang (Good for 2)
249
Sinigang na Bangus sa Miso
219
Chicken Tamarind Soup
219
Bulalo Soup
290
Mango Salad
179
Eggplant Ensalada
85
Kare-Kareng Gulay
140
Kare-Kareng Pata
230
Vegetable Sticks
140
Pipino
119

Barkada Belly Busters

Barrio Feast
820
Party of Six
1229
Island Carnival
820
Barkada Feast
410
Barkada Monster Feast
770
Triple Treat
680
Sulit 10
1220
Deep Fried Crispy Pata
760
Bagnet Kare-Kare
750
Lechon Kawali
250
Crispy-Lapia
169
The Pad Signature Fried Chicken (1/2 Chicken)
385
The Pad Signature Fried Chicken (Whole Chicken)
690
1 Meter Pulutan
610

Sizzlers

Sizzling Sisig
339
Sizzling Double Sisig
560
Sizzling Crispy Sisig
360
Sizzling Chicken Sisig
319
Sizzling Tuna Sisig
319
Sizzling Squid
340
Sizzling Bangus Sisig
249
Sizzling Garlic Liempo
309
Sizzling Crispy Liempo
309
Sizzling Tofu
150
Sizzling Tanigue
410
Sizzling Gambas
360
Sizzling Corn
195
Sizzling Hotdog
215
Sizzling Bulalo
270

Grilled Hot Plates

Pork 'Cue Platter (5 sticks Pork BBQ)
299
Pork 'Cue Platter (10 sticks Pork BBQ)
539
Pork BBQ Plate
253
Chicken BBQ Platter (1/4 Chicken)
288
Chicken BBQ Platter (1/2 Chicken)
389
Fire-Grilled Liempo
300
Fire-Grilled Tilapia
203
Fire-Grilled Squid
340
Fire-Grilled Tuna Belly
380

Big Plates

A Taste of Asia
300
The Usual
345
Pork & Chix
345

Anytime Rice Meals

Chicken Teriyaki
179
Korean Barbecue
190
Beef Tapa
200

Merienda Specials

Club Sandwich
142
Chicken Sandwich
129
Pancit Canton
130

Rice

Platter Rice
100
Steamed
45
Garlic
49
Java
60

Hand-Crafted Pizzas

Good Ol' Cheese Pizza
265
Garlic Kick 'N Cheese Pizza
265
Classic Pepperoni Pizza
295
Oriental Chicken Teriyaki Pizza
375
Margarita Pizza
265
Mexican Pizza
295
Grilled Barbecue Pizza
375
Hot Chili Pizza
265

Top 5

Top 1 (Barkada Feast)
980
Top 2 (Padi's Signature Fried Chicken)
1110
Top 3 (Crispy Pata)
1210
Top 4 (Barkada Monster Feast)
1280
Top 5 (Barrio Feast)
1395

Barkada Packages

Package 1 (Island Carnival)
1280
Package 2 (Crispy Pata, Sizzling Tofu, & Sizzling Corn)
1605
Package 3 (1 Whole Chicken, Sizzling Tofu, & Sizzling Corn)
1460
Package 4 (Sizzling Corn, Sizzling Mushroom, Chicken Neck)
1080
Package 5 (Half fried chicken, Sizzling Tofu, Fat Potato Wedges)
1180
Package 6 (Double Pizza)
1110
Package 7 (Triple Pizza)
1380
Package 8 (Sizzling Tofu, Cheesy Cheese Sticks, Chicken Neck)
1080
Package 9 (Sizzling Corn, Cheesy Cheese Sticks, Sizzling Mushroom)
1080
Package 10 (Sizzling Tofu, Sizzling Mushroom, Fat Potato Wedges)
1080

Package Upgrade Options

For Beer Tower
150
For XXX Tower
200
For SML or Pale Pilsen Tower
250
For Red Horse Tower
350

Softdrinks & Juices

Softdrinks (Pepsi, Pepsi Max, 7 Up)
95
Iced Tea
85
Iced Tea (Pitcher)
230
Calamansi Juice
85
Mango Juice
85
Orange Juice
85
Pineapple Juice
85
Coffee with Creamer
59
Hot Tea
59
Premier Water
59
Shirley Temple
107

Shakes

Mango
195
Coffee Melon
195
Choco Melon
195

ABI Beers

Tiger Crystal (Bottle)
107
Tiger Crystal (Bucket)
560
Tiger Crystal (Tower)
710
Tiger Black (Bottle)
105/150
Tiger Black (Bucket)
540
Tiger Black (Tower)
660
Chang Classic (Bottle)
110

Beers

San Mig Light (Bottle)
109
San Mig Light (Bucket)
592
San Mig Light (Tower)
860
San Mig Apple (Bottle)
109
San Mig Apple (Bucket)
590
San Mig Apple (Tower)
860
Red Horse (Bottle)
120
Red Horse (Bucket)
640
Red Horse (Tower)
900
Pale Pilsen (Bottle)
108
Pale Pilsen (Bucket)
568
Pale Pilsen (Tower)
760
Pale Pilsen Gold (Bottle)
120
Pale Pilsen Gold (Bucket)
640
Pale Pilsen Gold (Tower)
900
Super Dry (Bottle)
120
Super Dry (Bucket)
640
Super Dry (Tower)
900

Imported Beers

Asahi (Bottle)
166
Heineken
240

Cocktails

Rum Cola (Glass)
170
Rum Cola (Pitcher)
390
Gin Cola (Glass)
170
Gin Cola (Pitcher)
390
Mojitos (Glass)
200
Mojitos (Pitcher)
390
Maitai (Glass)
200
Maitai (Pitcher)
390
Zombie (Glass)
200
Zombie (Pitcher)
390
Weng Weng (Glass)
200
Weng Weng (Pitcher)
390
Frozen Margarita (Glass)
330
Frozen Margarita (Pitcher)
430
Padi's Margarita (Glass)
200
Padi's Margarita (Pitcher)
335
Long Island Tea (Glass)
200
Long Island Tea (Pitcher)
390
Jack & Cola (Glass)
200

Tequila

Don Enrique Mixkila (Shot)
130
Don Enrique Mixkila (Bottle)
1005
Jose Cuervo Gold (Shot)
180
Jose Cuervo Gold (Bottle)
2345
Jose Cuervo White (Shot)
130
Jose Cuervo White (Bottle)
2345
Jose Cuervo 1800 (Shot)
200
Jose Cuervo 1800 (Bottle)
2860
Patron Anejo (Shot)
340
Patron Anejo (Bottle)
6360
Patron Silver (Shot)
280
Patron Silver (Bottle)
5110
Patron XO Café (Shot)
230
Patron XO Café (Bottle)
2635
Blow Job
250

Scotch Whisky

Johnnie Walker Red (Shot)
200
Johnnie Walker Red (Bottle)
2646
Johnnie Walker Black (Shot)
240
Johnnie Walker Black (Bottle)
3510
Johnnie Walker Double Black (Shot)
320
Johnnie Walker Double Black (Bottle)
4260
J&B Rare (Shot)
190
J&B Rare (Bottle)
2446
Chivas Regal (Shot)
190
Chivas Regal (Bottle)
2446
Gentleman's Jack (Shot)
240
Gentleman's Jack (Bottle)
3710
Macallan (Shot)
240
Macallan (Bottle)
3347
Glenlivet (Shot)
220
Glenlivet (Bottle)
3347
Glenmorangie (Shot)
220
Glenmorangie (Bottle)
3610

Cognac

Remy Martin VSOP (Shot)
335
Remy Martin VSOP (Bottle)
7010
Remy Martin XO (Shot)
810
Remy Martin XO (Bottle)
3210

Bourbon Whiskey

Jack Daniel's (Shot)
250
Jack Daniel's (Bottle)
3210

Vodka

Absolut Blue (Shot)
200
Absolut Blue (Bottle)
2260
Absolut Citron (Shot)
200
Absolut Citron (Bottle)
2260
Absolut Kurant (Shot)
200
Absolut Kurant (Bottle)
2260
Absolut Vanilla (Shot)
200
Absolut Vanilla (Bottle)
2260
Smirnoff Red (Shot)
170
Smirnoff Red (Bottle)
2290
Stolichmaya (Shot)
170
Stolichmaya (Bottle)
2290
Grey Goose (Shot)
230
Grey Goose (Bottle)
2810
Belvedere (Shot)
290
Belvedere (Bottle)
5085
Sky Vodka (Shot)
170
Sky Vodka (Bottle)
2210
Ciroc (Shot)
250
Ciroc (Bottle)
3385
Ketel One (Shot)
170
Ketel One (Bottle)
1963

Brandy

Carlos I (Shot)
220
Carlos I (Bottle)
3160
Carlos II (Shot)
260
Carlos II (Bottle)
4810
Fundador (Shot)
190
Fundador (Bottle)
1910
Bacardi 151 (Shot)
200
Bacardi 151 (Bottle)
2610

Emperador

Emperador (Bottle) (750ml)
860
Emperador Bottle & Iced Tea or Pineapple Tower or 1.5 Pepsi or 7-Up
1009

Smirnoff Mule

Sminoff Mule (Bottle)
100
Sminoff Mule (Bucket) (6 Bottles)
520

Emperor's Tower

Emperor's Tower by Emperador and Smirnoff Mule (Happy) (12pm-7pm)
310
Emperor's Tower by Emperador and Smirnoff Mule (Regular)
660

Rhum

Tanduay Rhum 5 years (Shot)
100
Tanduay Rhum 5 years (Bottle)
970
Tanduay Rhum White (Shot)
100
Tanduay Rhum White (Bottle)
970
Bacardi Gold (Shot)
160
Bacardi Gold (Bottle)
2200

Gin

Ginebra (Shot)
100
Ginebra (Bottle)
970
London Gin (Shot)
100
London Gin (Bottle)
970
Jin Rho (Shot)
100
Jin Rho (Bottle)
990
Hendrix (Shot)
210
Hendrix (Bottle)
4800

Liquer

Baileys (Shot)
160
Baileys (Bottle)
1824
Kahlua (Shot)
160
Kahlua (Bottle)
1729
Jagermeister (Shot)
160
Jagermeister (Bottle)
1624

Tanduay's RTD

Vivo Red Wine (Shot)
210
Vivo Red Wine (Bottle)
1100
Carlo Rossi (Shot)
220
Carlo Rossi (Bottle)
1200
Jack Cola (Shot)
280
Andy Player Whisky Cola (Shot)
100
Andy Player Whisky Cola (Bottle)
700

Crazy Cocktail Towers (Shot)

Zombie
650
Gotcha Aftershock
650
XXX
750
The Pad's Ice
650
Double Trouble
750
Mindoro Sling
650
Hulk
650
Tornado
700
Rainbow
999
Pink Moon
700
Blue Moon
700
About Padi's Point
Padi's Point is a bar and restaurant where diners can eat, drink and party with their friends. It is one of the well-known modern party destinations as it offers a lot of beverages and great dishes. There are also live bands and events to make parties and dining experiences more fun and special.
Padi's Point Menu Best Seller
These are the best sellers of Padi's Point that always delights its customers with their distinctive flavor, aroma, and texture.
Mexican Pizza – The thin crust of this pizza is topped with onion rings, sausage, bell peppers, nacho chips, and cheese.
Sizzling Sisig – Its delectable taste makes it one of the most-sought dishes in this restaurant. This dish is made with thinly chopped pig parts cooked with other special ingredients and served on a hot sizzling plate. It is also one of the most popular dishes paired with alcoholic beverages as their flavors match well.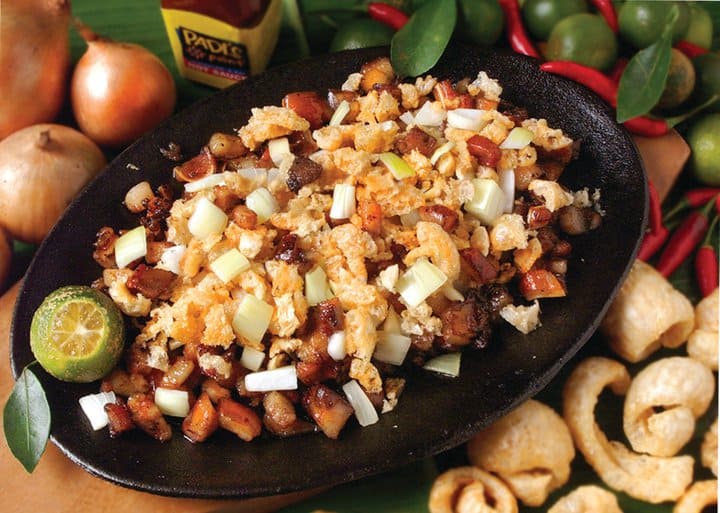 Deep-Fried Crispy Pata – A menu at Padi's Point that is made with deep-fried pork knuckles. It is best eaten with vinegar dipping sauce. Kare-Kareng gulay is the best dish to pair with it. The crunchy skin and savory tender meat make this dish delightful.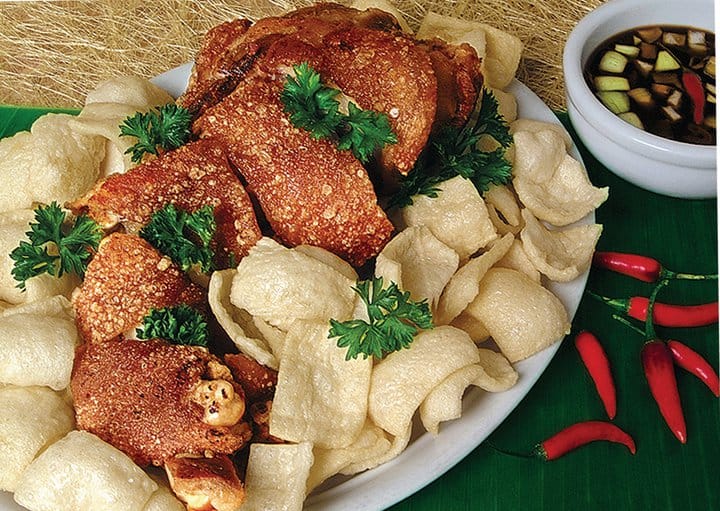 Pancit Canton – It is made with Filipino-style thick noodle dish stir-fried with vegetables and crispy pork belly cutlets. This is one of the common snacks eaten in the afternoon and is always present in Filipino parties or celebrations, especially on birthdays as it signifies long life.
Chicken Teriyaki – Chicken Teriyaki is a Japanese dish that is popular in different parts of the world where chicken is cooked in a special teriyaki sauce. The teriyaki sauce makes this simple dish appealing, unique, and flavorful.
Munchies
The munchies of Padi's Point consist of delightful dishes that will stimulate your appetite and satisfy your cravings.
Nacho Grande – It consists of multi-colored nachos topped with melted mozzarella cheese, barbecue bits, and tomatoes.

Chili Chicken Sticks – Ground chicken and hot pepper are coated with bread crumbs and fried until golden brown.
Sinuglaw – This Padi's Point menu is made with grilled pork, squid sinunog, and kinilaw na tanigue. It is a delectable dish that matches perfectly with beer and other alcoholic beverages. 
Original Chicken Wings – It is one of the signature dishes of Padi's Point. The flavor of these original chicken wings is simply delicious and irresistible.

Kilawing Tanigue – A Filipino dish where tanigue is marinated with calamansi. The tender texture of tanigue and the sour taste of its marinade make it a delicious dish. It can be eaten as an appetizer, a viand with rice, and paired with alcoholic drinks.
Light Bites
The Light Bites offered by Padi's Point consist of light, delicious, and healthy meals that can be eaten as appetizers or entrée.
Pork & Tamarind Sinigang – It is sour and savory sinigang made with pork ribs, tamarind, and vegetables.
Sinigang na Bangus sa Miso – A Filipino fish stew that has a distinctive sour taste. Bangus or milkfish is cooked with tamarind soup mix, miso paste, and vegetables.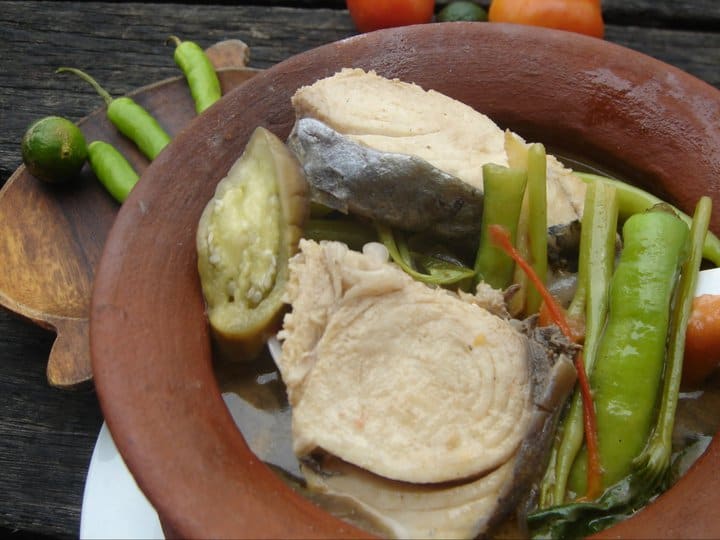 Kare-Kareng Gulay – This is a hearty dish where vegetables are cooked in rich peanut sauce.
Eggplant Ensalada – It is a salad dish where eggplant is cooked with other vegetables. The appealing presentation, amazing flavor, and nutritional properties of this dish make it delightful.
Vegetable Sticks – These vegetable sticks consist of carrots, turnips, and cucumber with thousand island dip.
Padi's Point Barkada Belly Busters Menu
Barkada Belly Busters consists of meals designed for gatherings. It consists of Barrio Feast, which includes tilapia, chicken, liempo, and pusit with mouthwatering side dishes; Party of Six, which is composed of pork, chicken, tilapia, bangus, liempo, and squid; and Island Carnival, a combination of tilapia, pusit, tuna belly, kilawing tanigue, bangus, and salted egg & tomato.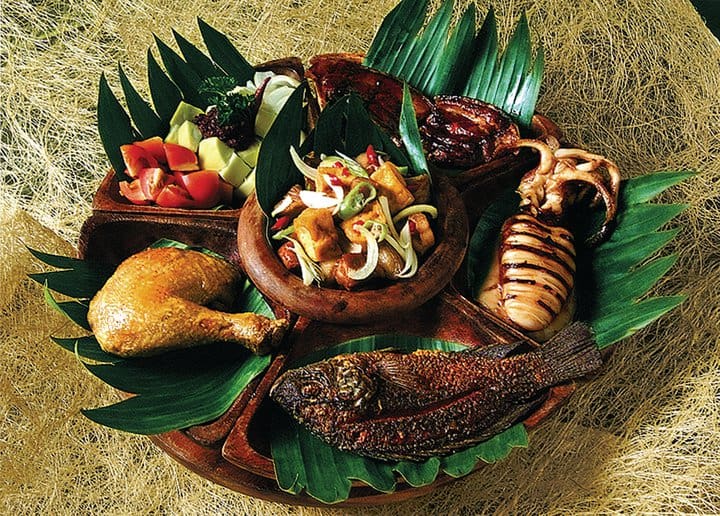 It also offers sets of snacks and munchies such as Barkada Feast which consists of five treats; Barkada Monster Feast, a mix of classic pica-pica treats; Triple Treat, which includes three munchies, and Sulit 10, which consists of ten different snacks.
There is also 1 Meter Pulutan, an ideal set of dishes paired with alcoholic beverages. This is a great choice if you are drinking with friends. It consists of cornics, hot peanuts, tofu, hot chix, kropek, and dilis.
The other good for sharing dishes that you can enjoy with your loved ones are Deep Fried Crispy Pata, Lechon Kawali, Crispy-Lapia, Bagnet Kare-Kare, and The Pad Signature Fried Chicken.
Sizzlers
Padi's Point offers a lot of sizzling dishes menu such as sisig, double sisig, crispy sisig, chicken, tuna, squid, bangus, garlic liempo, crispy liempo, tofu, tanigue, gambas, corn, hotdog, and bulalo. The mouthwatering aroma, appealing presentation, and sizzling sound of these dishes make them remarkable. 
Barkada Packages
Barkada Packages are another good for sharing sets of meals. It offers 12 packages that cater to different needs. Each package comes with 1 cocktail tower and it can be upgraded to beer, pale Pilsen, and red horse tower. These packages are reasonably priced so you can enjoy various dishes with your loved ones at an affordable price.

Padi's Point Menu Delivery
Padi's Point does not have a delivery service. Its menu is only available for dine-in and take-out. Its operating hours differ in each branch so it is better to check the nearest branch to your location by visiting its social media pages.
Social Media Pages
If you want to know more about Padi's Point and their offerings, their social media pages are a great place to start. You can check out their Facebook page, Instagram account, and other social media platforms to see what they have to offer and stay updated on any upcoming events or promotions.
Facebook: https://www.facebook.com/padispointofficial
Instagram: https://www.instagram.com/padispointofficial/
Twitter: https://twitter.com/padispoint
YouTube: https://www.youtube.com/@padispoint9705
Conclusion
Padi's Point menu consists of dishes that are ideal to be paired with alcoholic drinks. It also offers rice meals and non-alcoholic beverages for those who want a simple yet memorable dining experience. This restaurant is a good place where you can have a great time with your family and friends, but it is not ideal for kids, especially in the evenings as it gets crowded and noisy. It is a great place where you can eat, drink, and party with your friends.