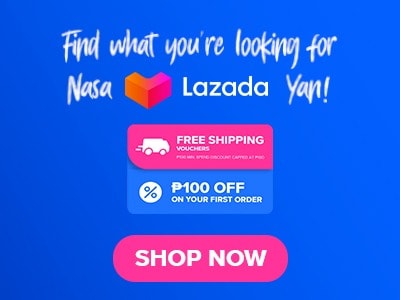 Our country has a rich cuisine and over the years. It became more and more popular around the world because of the influence of social media that promotes our food. Aside from our normal cuisine, street foods are also one to consider delicious and quite popular nowadays. I found a place that actually serves street foods and that common food in our country. Dencio's menu has a lot to offer especially beer-match foods that are really good and of course affordable. Have you heard about this restaurant? If not then maybe you can read this article to know more about this interesting place. Let's find out which item on their menu is the best to order and of course, let's take a sneak peek at their prices. Let's go!
Below, you'll find the updated list of Dencio's menu prices.
Menu Items
Price (PHP)

Food items

Arroz Caldo
120
Molo Soup
190
Bangus Sisig
205
Lumpiang Shanghai
210
Dencio's Crispy Sisig
225
Pinakbet
230
Calamares
245
Chopsuey
250
Boneless chicken BBQ
270
Sinigang na tiyan ng bangus
375
Bulalo
512
Pork BBQ 3pcs
150
Pork BBQ Good for 3-5 pax
312
Pork BBQ Good for 6-10 pax
702
Pork BBQ Good for 11-16 pax
975

Bilao

Palabok S
390
Palabok M
620
Palabok L
730
Pinoy Spaghetti S
410
Pinoy Spaghetti M
620
Pinoy Spaghetti L
730
Pinaputok na pancit S
460
Pinaputok na pancit M
620
Pinaputok na pancit L
730
Boodle bilao
1499
About Dencio's
This restaurant was established in 1991 when two Dennises who's named Dennis Nakpil and Dennis Mariano Jr. had an idea on creating a restaurant that highlighted the Philippines tradition by serving our country's delicious food. They want to bring the "Barrio vibes" (a place in our country that is not a city) to the Metro. So, they decided to open their very first branch in Quezon City. They choose Dencio's as the name of their restaurant because of the names of the two owners. This restaurant continues to grow over time and became popular with Filipino customers and even foreign nationals because of its delicious food and affordable prices. In the year 2004, Dencio's was purchased by Max group Inc. (that time Pancake House inc.) for a whopping 160 Million pesos. Just to buy the chain Pancake house Inc. had to borrow from banks. Until now, Dencio's is still serving delicious and affordable meals in our country; though it's not the Dencio's that we know before, the meals and service remain similar.
Dencio's Menu Best Seller
After some research, we gather the all-time favorite meals in Dencio's. Here is the list of their best-selling food items.
Dencio's Crispy Sisig – Dencio's version of crispy sisig menu is so good and sure you will crave this. The crispiness of the pork best compliments the taste of this dish. It's great with white rice or beer match as others enjoy it that way. Not too strong in taste but definitely delicious. Their sisig is made for sharing, you won't get wrong with the crispiness of this dish. A crowd's favorite for a very long time that might be also your favorite if you will try this.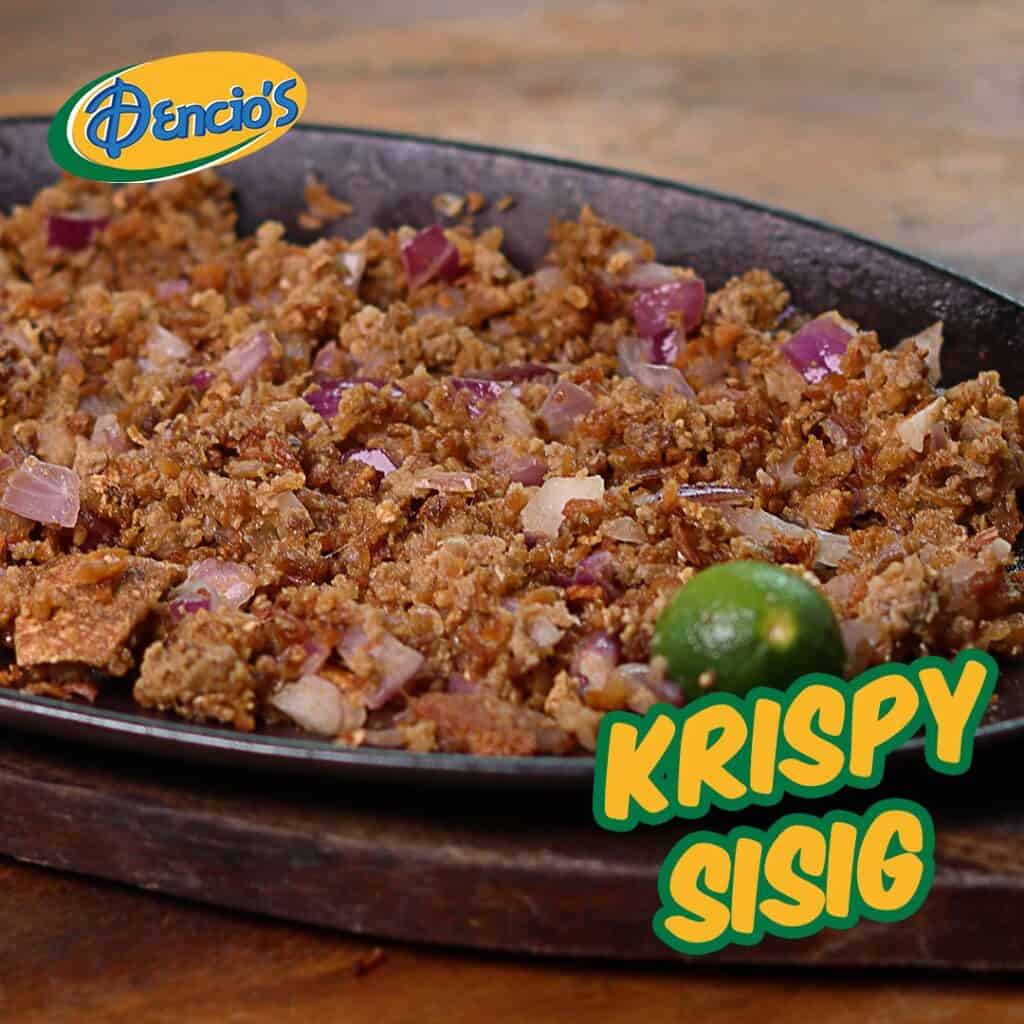 Pinaputok na Pancit – This is also a crowd's favorite. Dencio's version of pancit has thick noodles and has savory taste. This is a good choice if you want to enjoy something different. The taste is just delicious I am very impressed with the taste and not surprised that this became quite popular on their menu. This is definitely more delicious than our usual pancit. The great innovation of this dish made this Pinaputok na Pancit a delicious and healthy treat for everyone to enjoy.
Pork Barbecue – One of the most iconic dishes that you can find in the Philippines is our pork barbecue. Dencio's version of pork barbecue has that flavor that was absorbed by the meat with a smoky and sweet taste. Very flavorful and good. The pork meat is tender, this is my favorite among all their menu items. Their pork barbecue was cooked just right and not burned.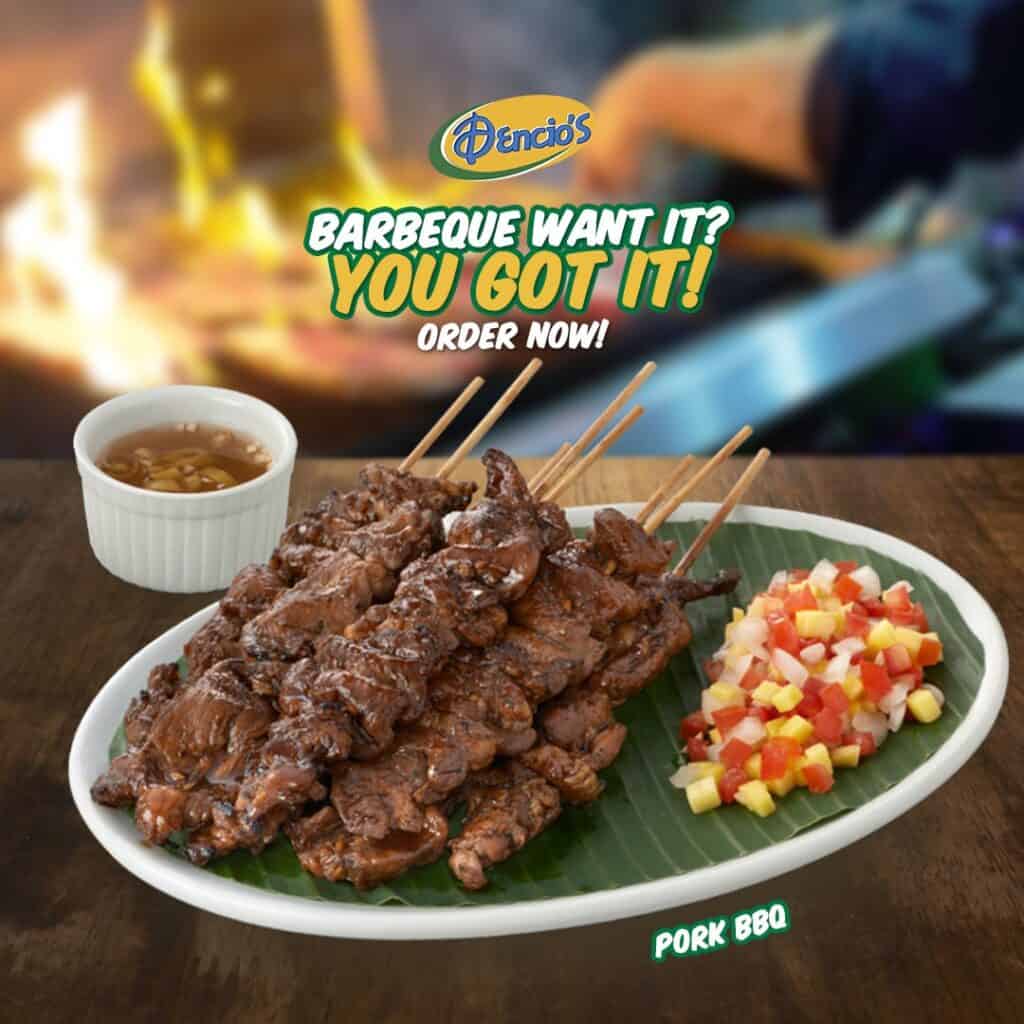 Pinoy Spaghetti – A great treat specially for kids. We all know that the Philippines' version of spaghetti has that sweet taste because we just love it, not like the usual spaghetti of other countries that have a bit of sour taste because of the tomatoes our version has that savory and sweet taste. Dencio's Pinoy spaghetti menu is sweet and has a lot of cheese and it's really suitable for Filipino taste. Great for any celebration. 
Appetizers and Pulutan
Dencio's offers a lot of dishes that could be an appetizer and pulutan. Calamares, pork barbecue, boneless chicken barbecue, and Lumpiang shanghai are on the list of their ulam or pulutan, aside from those they also have a lot to offer.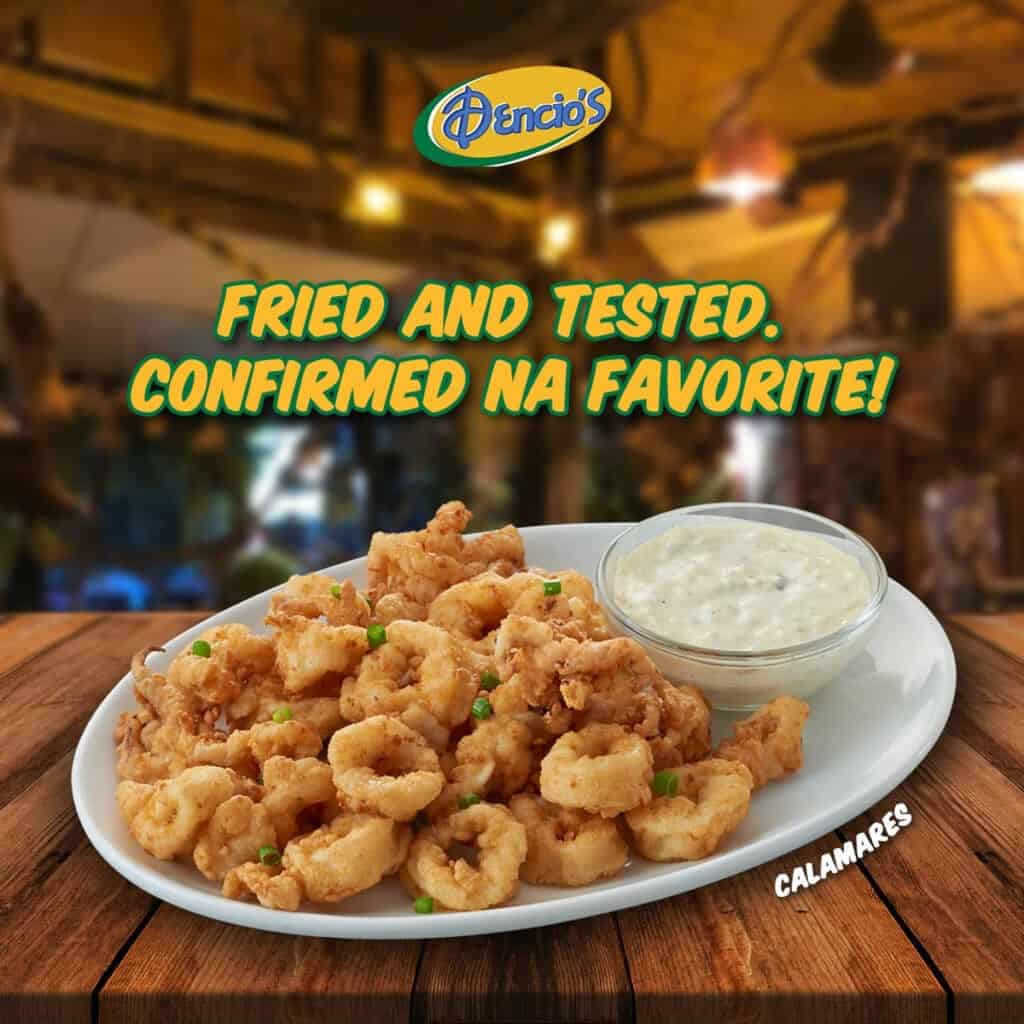 Soups
Dencio's has 3 soup dishes options. They have Arroz Caldo with boiled egg, and fried garlic then topped with spring onions. Their very hearty Bulalo had a lot of vegetables and tender meat. And, Molo Soup that they made especially for their customers.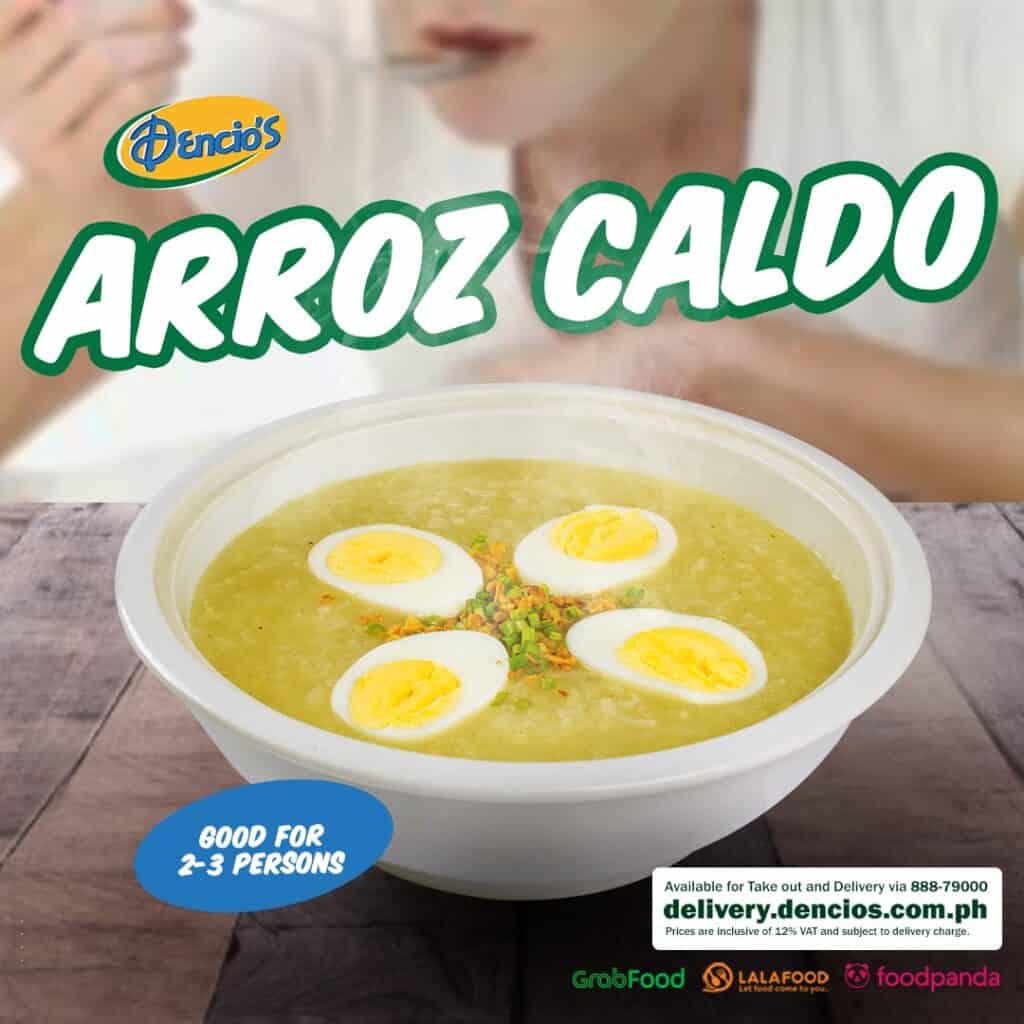 Dencio's Bilao Menu
If you have a special occasion but can't cook no worries since Dencio's menu has Special Bilao available for online orders and pick up. On their Bilao menu, they have Bilao Bundle which consists of Filipino spaghetti, pinaputok na pancit, and pinoy barbecue. Dencio's 3 in 1 Bilao which has Palabok, pinaputok na pancit, and pinoy spaghetti. Pancit Dencio's is a canton noodles cooked in special seasonings, oyster sauce, and a variety of vegetables then mixed with seafood. Pinoy spaghetti that is made with hotdogs, meat sauce, and grated cheddar cheese. Palabok, pinaputok na pancit, box of pork barbecue, and a box of Lumpiang shanghai. 
Dencio's Menu Delivery
Delivery service of Dencio which is available in Metro Manila and selected provinces has a minimum order of 350 PHP. If you want to order your favorite Dencio's food items all you have to do is to go to their website at https://delivery.dencios.com.ph/ Their website also has an order tracker for you to be sure that your order will come still hot and fresh. you can also contact them at (+632) 888-79000 or you can use other delivery services available at your location.
Social Media Pages
Looking for the nearest branch of Dencio's? Then this is your perfect time to like and follow them through their social media pages. Get updated with their upcoming promotions, discounts, and new items on their menu. Refer to the links below:
Facebook: https://www.facebook.com/denciosph
Instagram: https://www.instagram.com/denciosph/
Twitter: https://twitter.com/denciosph
Conclusion
This is the best place to get Pancit, I swear! The Dencio's Pancit menu is really delicious plus those street food-inspired dishes are also good. If you're going with your kids better order their Pinoy spaghetti. The place is quite nice and comfortable as well, and the cleanliness of the restaurant is a huge plus as well. Service crews are fast, and friendly and will give you a warm welcome upon arriving at their restaurant. Serving is huge as well so you'll never worry if ever you're going with the company. I highly recommend this place for foodies just like me. Thumbs up.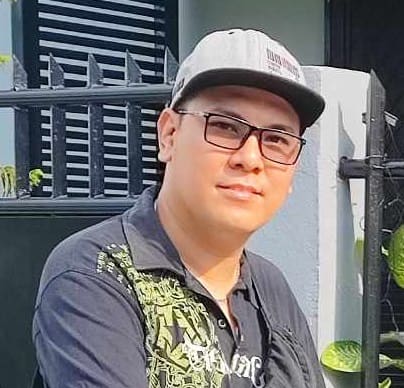 Hi! I'm Nivek Strife, the person who made MenuPH. I'm the one who added most of the popular menus you see on this website, and I really hope you enjoy them! Feel free to check them all out.
Growing up, I was surrounded by lots of tasty foods, like the classic Adobo and the sweet Leche Flan. That love for the many flavors of the Philippines is what got me excited about adding to MenuPH. When I learned how to make websites, I saw the need for a place to show off all the amazing Filipino dishes, and that's how MenuPH started.
MenuPH isn't just a website; it's like a fun journey into food. I've teamed up with famous chefs and found great places all over the Philippines to bring you a bunch of menus that show off the best of Filipino cuisine. Whether you're into the usual dishes or new twists, MenuPH is here to guide you through the rich world of Filipino flavors.
With MenuPH, my aim is to help local businesses, talk about good food choices, and make a group of friends who love food. No matter if you like fancy restaurants or street food, MenuPH has something for you. Come join me on this food adventure as we find great places, taste real flavors, and enjoy the unique food traditions that make the Philippines awesome.