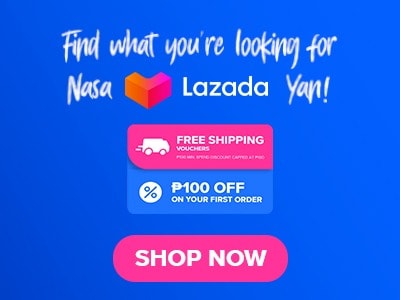 The Bank Bar menu consists of premium alcoholic beverages such as House Classics, Twisted Classics, Small Batch Craft Cocktails, Highballs, and Gin & Tonic. All of these drinks are expertly prepared to make them visually appealing and distinctive. It also offers food and snacks that are complements well with the flavors of drinks. There is also a Bank Bar Den that can be reserved for a maximum of 12 guests for a minimum consumable amount.
Below, you'll find the updated list of Bank Bar menu prices.
Menu Items
Price (PHP)

House Classics

Nutter Club
450
Pinay Colada
450
Mad Hatter Club
450
Pink Slip
525
Mariang Bastos
550
The Gardener's Kiss
525

Twisted Classics

Nanashi
450
French Lady
475
Wonka Martini
475
Truffled Whiskey Sour
550
Café Negroni
495
Smoked Amaretto Flip
495

Small Batch Craft Cocktails

Martini
450
Negroni
450
Old Fashioned
450
Manhattan
450

Highballs

Whisky Highball
425
Tequila Highball
425
Gin Highball
425
Shochu Highball
425
Sake Highball
425

Gin and Tonic

Bombay Sapphire
450
Tanqueray
450
Plymouth
595
Tanqueray Rangpur
595
Aviation
595
Hendrick's
595
Boodles
595
Fords
595
Damrak
695
Tanqueray 10
695
Fifty Pounds
695
Death's Door
695
Botanist
795
Brooklyn
795
Sipsmith
795
St. George Terroir
795
Greenhook Ginsmiths
795
Four Pillars Navy Strength
795
Four Pillars Rare Dry Gin
795
Ransom
895
Hayman's
895
Monkey 47
895
Bathtub
895
Barr Hill
895
Martin Miller's
895
The London No. 1
895

Spiced Kropek

Spiced Kropek
180
Fried Green Olives, Harissa & Ricotta-Stuffed
265
Crisp Wonton Chips, Chili & Honey Dip
190
Crispy Salted Egg Salmon Skin
295
Edamane & Squid Ink Salt
225
Cheech Flores
325
Late Night Pork & Shrimp Dumplings
275
Crispy Kimchi Pancakes
245
The 8Cuts Onion Rings
265
Truffled Skinny Fries
335
Baby Squid Calamari
445
Chicken Skin Chicharron
285
Salted Egg Rock Shrimp
390
Takoyaki, Nori & Katsuobushi
200
Jamon Croquetas
375
Angry Birds
330
The 8Cuts Cheeseburger Sliders
320
The 8Cuts Mozzarella Burger
345
Jamon Iberico (Salchichon)
545
Jamon Iberico (de Cebo)
940
Jamon Iberico (de Bellota)
1525

Late Nite Pick-Me Up

Ode to Yakisoba & Leftover Goodness
295
Kung Pao Noodles
295
Sisig Fried Rice
275
Salpicao Fried Rice
335
Beef Shawarma Rice
295
About Bank Bar
Bank Bar is one of the brands under Moment Group. It was founded by Eliza Antonino, Abba Napa, and Jon Syjuco to provide a place for people who want to relax after work. It is known for the premium alcoholic drinks that it offers. This restaurant is located at Bonifacio Global City in Taguig and is open from 5:00 PM to 1:00 AM from Tuesday to Saturday.
House Classics Menu
These are the classic drinks of Bank Bar that have an aesthetic appearance and unique taste.
Nutter Club – A rich and thrilling staple drink of Bank Bar. It is made from a mixture of London Dry Gin and Trinidadian Angostura Bitters, with Lemon-Pistachio Meringue toppings and a Pistachio Salt Crusta crown.
Pinay Coladas – Be not deceived by its delicate appearance as it contains a mixture of three of the best rums in the Philippines: Very Old Captain, Old Papa, and Tanduay. These local rums are blended with Chocolate Mole Bitters, Mango Tang, Citrus-Honey Meringue, Grapefruit, Pineapple leaf, and Rose Petal Dust which makes it exquisite.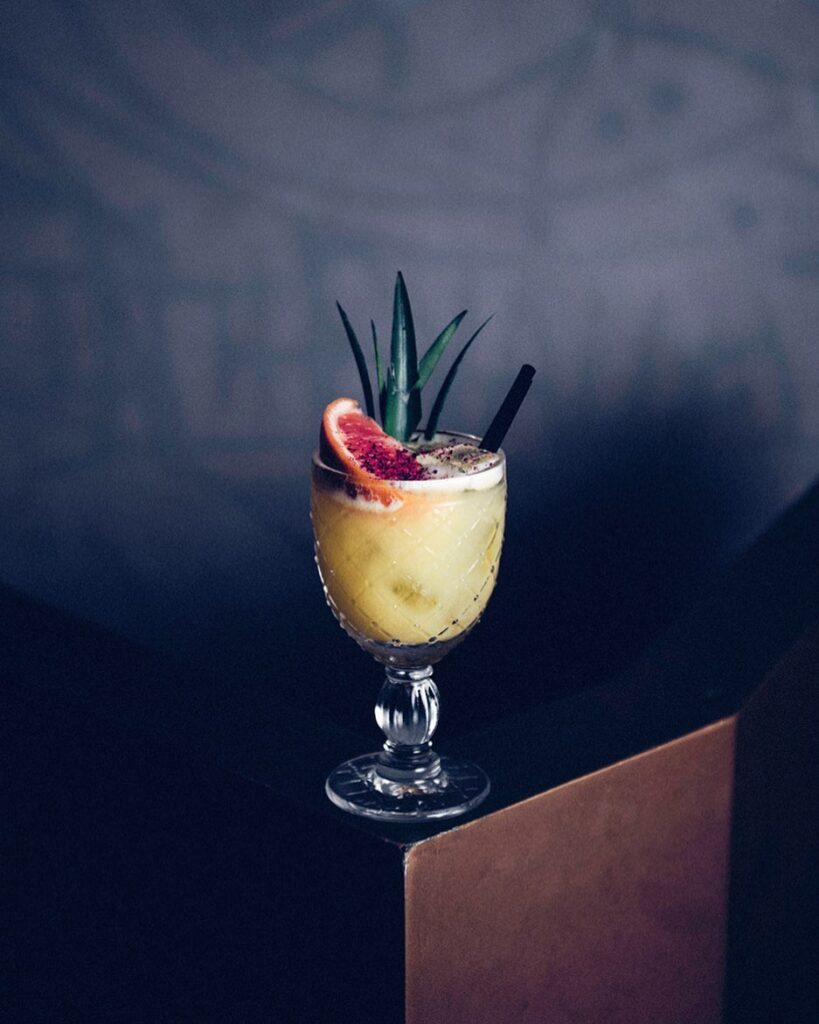 Mad Hatter Club –  It is a classic menu drink from Bank Bar made up of Earl Grey Infused Gin, Honey, Angostura, Lavender, and Honey. The egg foam and brandied cherry on its top make it a pleasant alcoholic drink. 
Pink Slip – Pink Slip is a drink designed for those who want a refreshing and light drink. It is also one of the customer's favorite drinks made with Local Sea Salt, Blanco Tequila, Barrel-aged Apple Cider Vinegar, Cucumber, Raspberry, Grapefruit Juice, and Crushed Pink Peppercorns.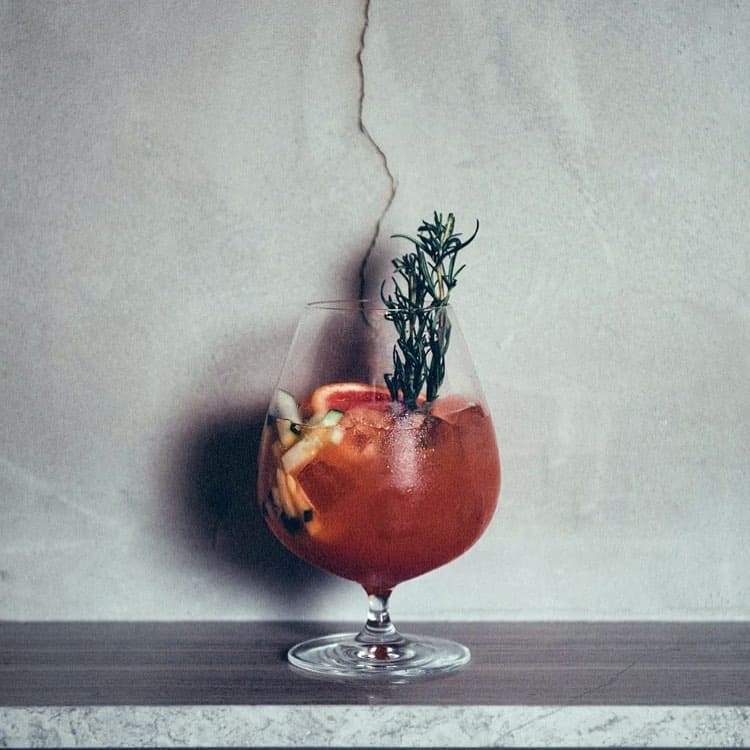 The Gardener's Kiss – This is a special drink created by Otis Florence from Attaboy, New York. It is made with Lavender, London Dry Gin, Sweet Vermouth, and Pineapple Leaf served over ice.
Twisted Classics Menu
Twisted Classics are the traditional drinks that are innovated by Bank Bar to make them distinctive and remarkable.
French Lady – This is a dazzling drink from the Bank Bar menu that consists of Anise Liqueur, London Dry Gin, Lemon, Lemon, Orgeat, and Thyme Sprig. The name of this drink originates from its appearance as it looks like a French Lady who is prim, proper, and only showing just a sneak peek of her cheek.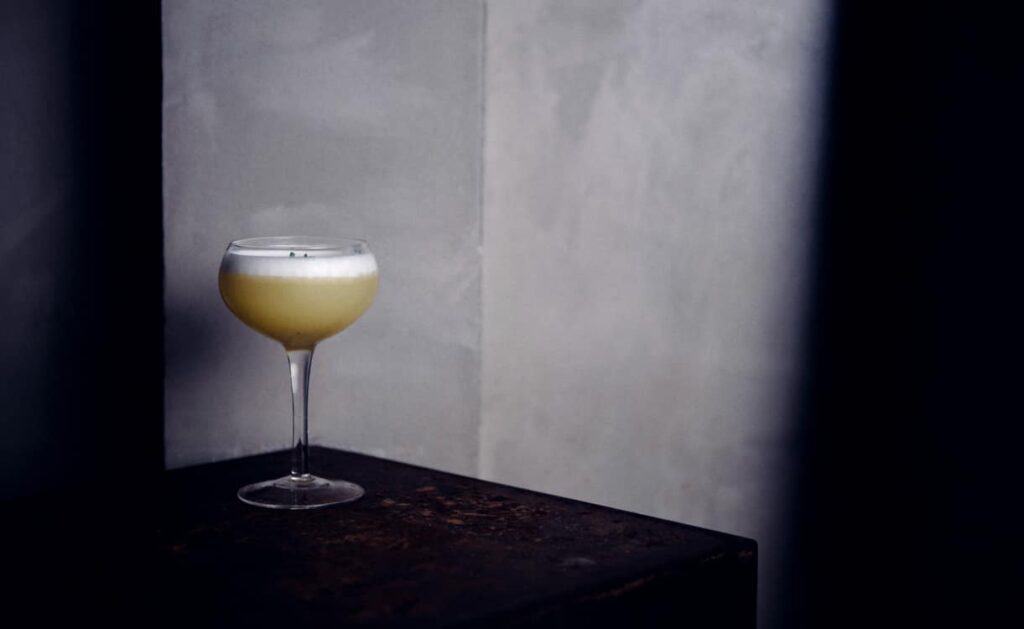 Wonka Martini – A fine drink made up of Salted Belgian Chocolate, Crème de Cacao, and Wheat & Rye Vodka.
Truffled Whiskey Sour – The elegant presentation of this drink will stop you from drinking it, but its delectable taste makes it irresistible. It is made with White Truffle Oil, Triple Distilled Irish Whiskey, and Fresh Lemon, topped with egg foam, and served on an ice sphere.
Café Negroni – Café Negroni is a stunning drink that gazes at its own reflection and is designed for dusk drinking. It is made with Campari, Coffee-infused Vermouth, and London Dry Gin.
Smoked Amareto Flip – An ideal post-dinner drink made up of smoked woodchips, fresh lemon, and egg foam flavored with Amaretto liquor and served down on an ice block.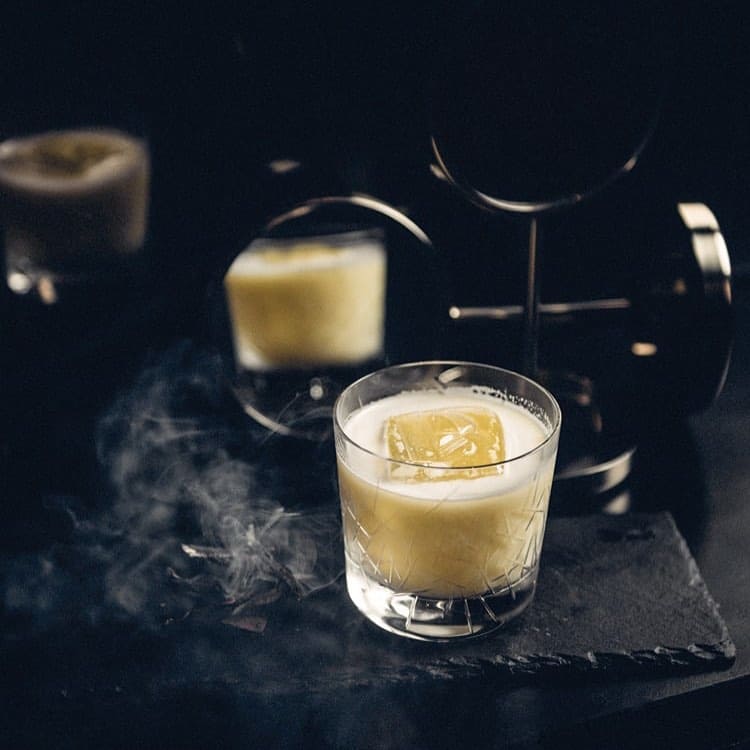 Highballs
Highballs are refreshing and light beverages that are easier to drink as it contains a large proportion of non-alcoholic mixer. If you're curious to know which one you should try, these menus from the Bank Bar are the best.
Whisky Highball – Experience the delightful fusion of zesty lemon and tangy orange, masterfully combined with the renowned Suntory spirit and effervescent soda water. This refreshing concoction is an absolute favorite, bursting with vibrant flavors and a delightful effervescence that invigorates the senses, leaving you utterly enchanted and longing for more.
Tequila Highball – This exquisite beverage is a harmonious blend of succulent grapefruit, smooth Blanco tequila, zesty lime, and just the right touch of light agave nectar. It's a symphony of flavors, perfectly balanced to create a drink that will tantalize your taste buds and leave you craving more. Trust me, once you try this heavenly creation, you'll find yourself wanting to share it with everyone you know!
Gin Highball – This invigorating Bank Bar menu features a delightful combination of fresh mint leaves and aromatic lemon peel, which are perfectly complemented by the renowned Pimm's No. 1 Dry Gin. To top it all off, a generous splash of ginger ale adds that perfect fizz and zing, creating a truly uplifting and delectable experience. This highball is a magnificent fusion of flavors that you simply must try, and I'm confident you'll find it as enchanting as I do!
Shochu Highball – This captivating libation is a marvelous marriage of velvety rice Shochu, effervescent tonic water, zesty lime, and a dash of sugar to balance it all out. This delightful combination brings forth an enchanting and refreshing flavor profile that is simply irresistible. The Shochu Highball is a true gem of a drink, and I can't wait for you to experience its magic for yourself!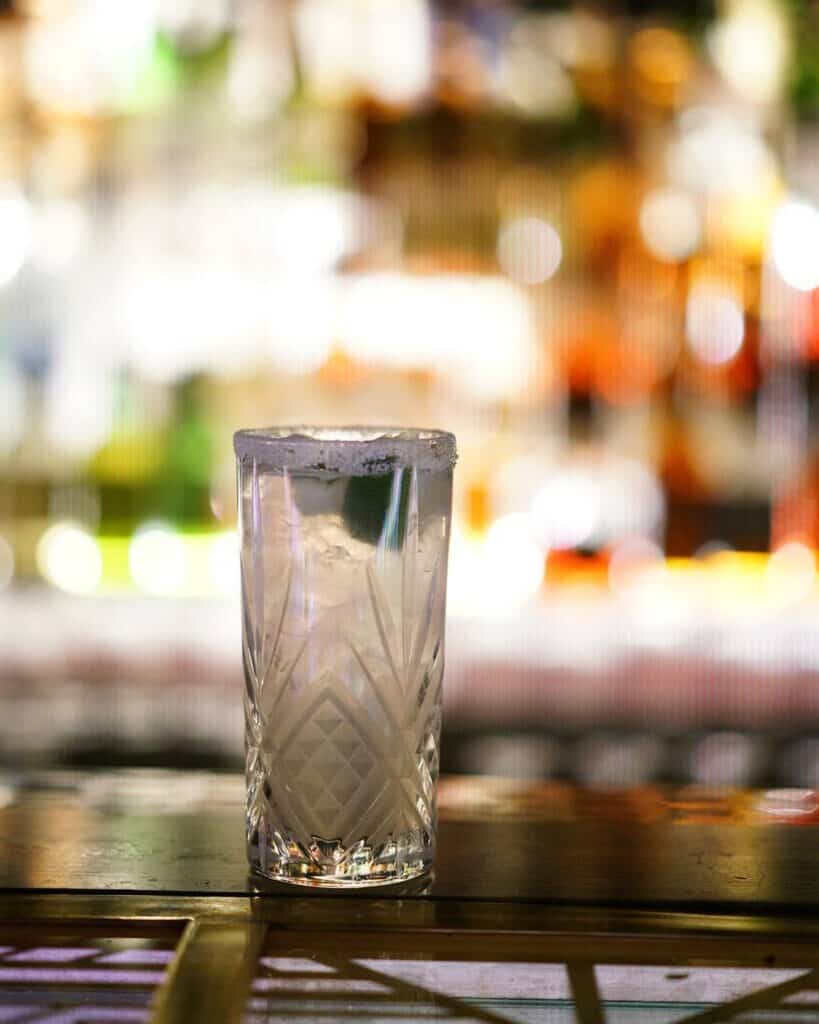 Gin and Tonic
The flavors that Bank Bar offers for these gins and tonics menu are Lavender & Cardamom, Grapefruit & Abbot, and Black Lemon & Strawberry. 
Tanqueray – This drink is named after Charles Tanqueray, the one who mixed its ingredients. It is famous for its original botanical ingredients such as angelica root, juniper, coriander seeds, and licorice.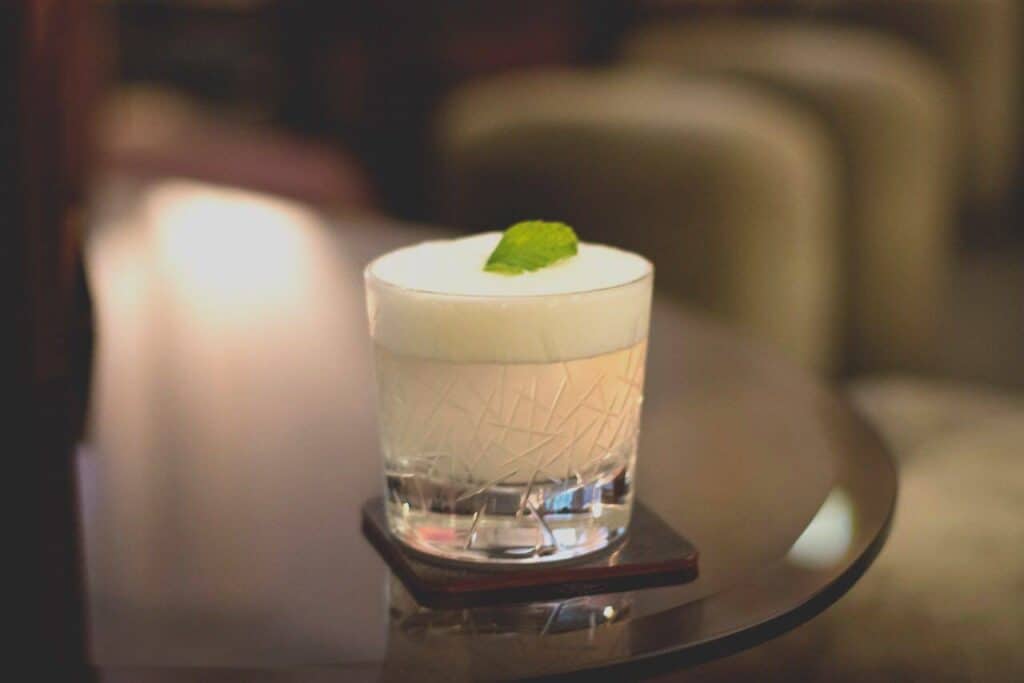 Hendrick's – Hendrick's is an iconic and top-shelf gin infused with cucumbers, roses, and other fine botanicals. Its smooth juniper-forward flavor sets it apart from other drinks.
Damrak – It is one of the best citrus-forward gin and tonics made that originates from Amsterdam. The aroma of this drink makes its taste unique and stunning.
Four Pillars Navy Strength – A high-proof gin that has a strong flavor. The flavors of blended fresh ginger, turmeric, and native finger make this drink remarkable.
Foods
These are some of the food items that can you pair with your favorite Bank Bar drinks.
Crisp Wonton Chips – It is a crispy finger food that will surely go well with any drink of your choice. Honey and Chili dip also come with this dish.
Sisig Fried Rice – Sisig fried rice is a common dish paired with any kind of alcoholic drink as its flavors complement well with it. A really good Bank Bar menu that is best to eat along with your friends.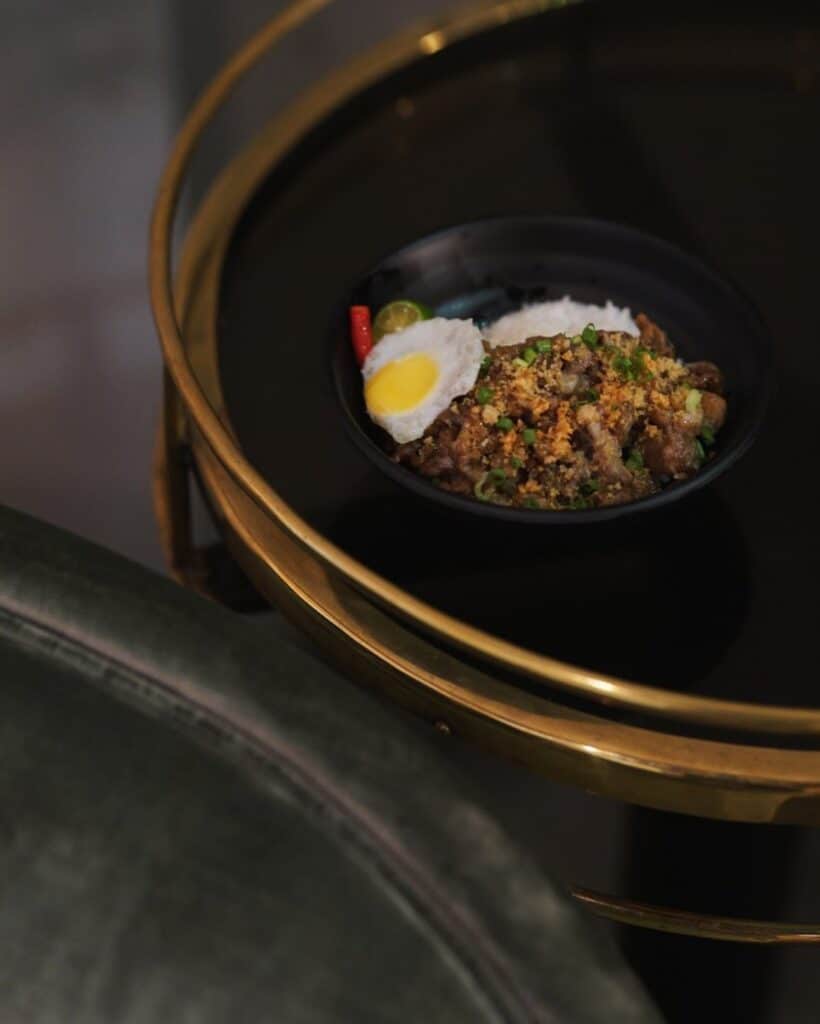 Chicken Skin Chicharon – This mini bucket of Chicken Skin Chicharon is a great dish when taking a break between drinks. It is served with chili and honey dip.
Kung Pao Noodles – A perfect dish to end your night at Bank Bar. The bites and slurps of this noodle dish and its hot and spicy flavor make it truly satisfying.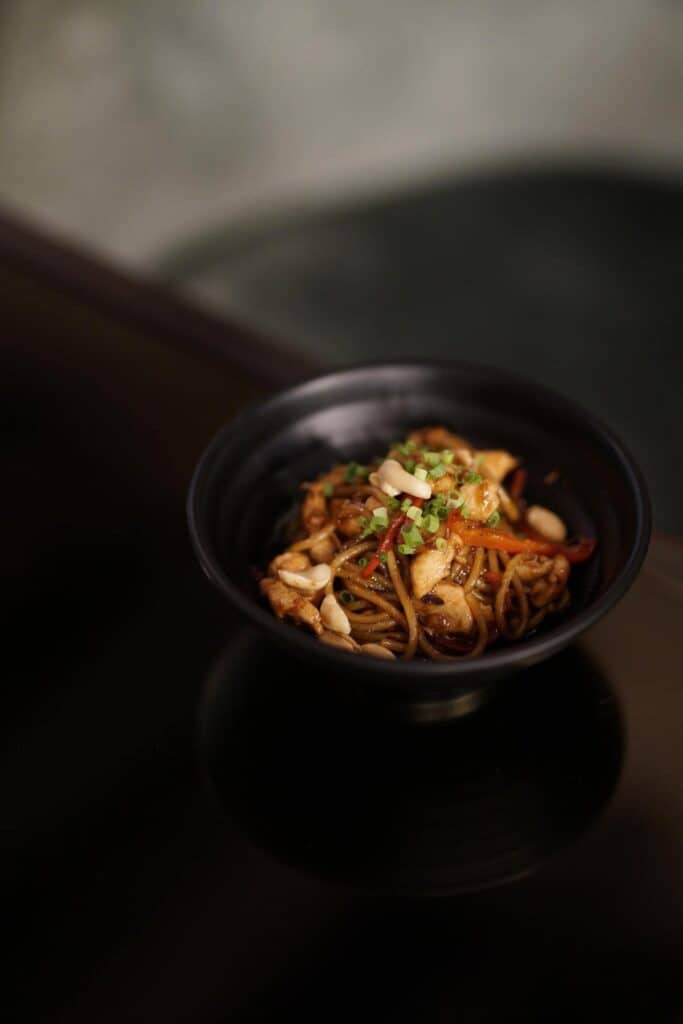 Bank Bar Menu Delivery
Order your favorite drinks online by visiting momentfood.com. Their contact information is also posted on this website as well as on their official social media accounts so you can easily reach them for reservations and inquiries.
Talk to Bank Bar PH Staff
Are you interested in learning more about Bank Bar? Well, you're in luck! You can find all sorts of info about their menu, reservations, and other services by checking out their social media pages. You can also message them for reservations on your incoming visit to them. For your convenience, the links are provided below:
Facebook: https://www.facebook.com/bankbarmnl
Instagram: https://www.instagram.com/bank.bar
Contact No.: 0919 073 3304
Conclusion
The Bank Bar menu offers a wide selection of alcoholic drinks that have a distinctive taste. It is a place for those who want an adventure as this bar is hidden inside a convenience store. Their dress code must be followed to enter this bar. It prohibits flip-flop style slippers (for ladies and gentlemen) and tank tops and shorts (for gentlemen). They accept walk-ins but it is better to make a reservation to make sure that you will be accommodated as this place is packed with customers, especially during peak hours.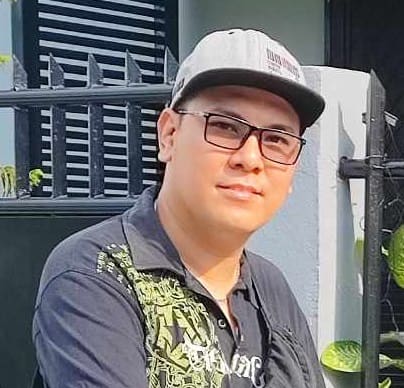 Hi! I'm Nivek Strife, the person who made MenuPH. I'm the one who added most of the popular menus you see on this website, and I really hope you enjoy them! Feel free to check them all out.
Growing up, I was surrounded by lots of tasty foods, like the classic Adobo and the sweet Leche Flan. That love for the many flavors of the Philippines is what got me excited about adding to MenuPH. When I learned how to make websites, I saw the need for a place to show off all the amazing Filipino dishes, and that's how MenuPH started.
MenuPH isn't just a website; it's like a fun journey into food. I've teamed up with famous chefs and found great places all over the Philippines to bring you a bunch of menus that show off the best of Filipino cuisine. Whether you're into the usual dishes or new twists, MenuPH is here to guide you through the rich world of Filipino flavors.
With MenuPH, my aim is to help local businesses, talk about good food choices, and make a group of friends who love food. No matter if you like fancy restaurants or street food, MenuPH has something for you. Come join me on this food adventure as we find great places, taste real flavors, and enjoy the unique food traditions that make the Philippines awesome.