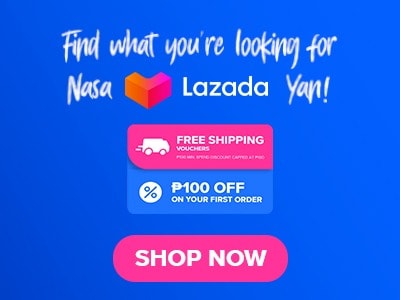 Are you looking for a great place to celebrate a special event like an anniversary, birthday, or any milestone that you have achieved? I have a great recommendation for you and in this article, I am going to share with you guys my experience in Seven Corners Restaurant to give you reasons why you should try Seven Corners. Seven Corners menu has a lot of foods to offer and since there are various buffets mushrooming all over the Metro let me prove to you that trying Seven Corners is really worth it. Let's get to know Seven Corners more, Let's take a look at their food offerings and of course their prices. Let's see if after this you'll consider trying their place. So much for a very long introduction, and let's start! 
Below, you'll find the updated list of Seven Corners menu prices.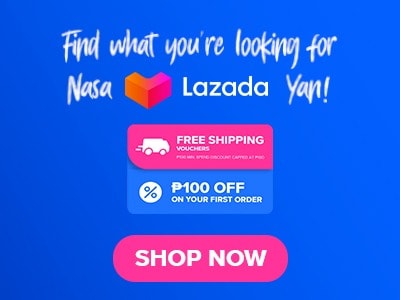 Menu Items
Price (PHP)

Culinary Ambassador

Tom Yum Kung Lai Suer Yang
380
White Cut Chicken
450
Spiced Pumpkin & Chocolate Muffin
150

Filipino soup

Molo soup
260

Filipino noodle

Pancit Canton Guisado
390

Filipino Main course

Crispy pata
1100
Sinigang na Hipon
560
Beef steak tagalog
560
Lechon kawali
460
Chicken adobo
400
Chicken inasal
400

Asian-Salad & appetizer

O'Bento
560
Shrimp tempura
500
Tuna & salmon sashimi
430
Kani salad
250

Asian-Soup & noodles

Wanton noodle soup
530
Sukiyaki noodles
470

Asian-Rice

Yakimeshi Fried Rice
510
Nasi Goreng
350

Indian-Appetizer

Vegetable pakora
200

Indian-Soup

Tomato Rasam Soup
220

Indian-Main course

Chicken tandoori
440
Seafood masala
350
Vegetable curry
350
Dhal Chana
250

Western-Soup & Salad

Asparagus Cream Soup
350
Mushroom Soup
350
French Onion Soup
350
Green Mixed Salad
450
Mixed Seafood Pasta Salad
530
Caesar salad
510
Smoked salmon salad
600

Appetizer & Small bites

Chicken Buffalo Wings
660
Cajun Spiced Prawns
600
Squid Calamares
460

Western sandwich

Crowne Plaza Beef Burger
590
Club Sandwich
480

Western pizza

Four Cheese Pizza
610
Salsiccia Pizza
560
Margherita Pizza
560

Western pasta

Make Your Own Pasta
460

Western - Main course

Australian Beef Tenderloin
1100
Australian Lamb Chops
1100
Norwegian Salmon Steak
1100
Chicken Breast
560

Kids menu

Sweet Style Spaghetti with Fried Chicken
380
Fried Chicken with Steamed Rice
300

Side orders

French fries
150
Mashed potato
90
Buttered vegetables
90
Garlic rice
80
Steamed Rice
60

Desserts & cheeses

Cheese Platter with Crackers & Fresh Red Grapes
1100
Platter of Assorted Fruits
450
Crowne Plaza Chocolate Cake with Vanilla Sauce
300
Blueberry Cheese Cake with Blueberry Compote
300
About Seven Corners
There are a lot of buffet restaurants that you can see especially in the metro but seven corners do it the best. Located At Crowne Plaza this is the place to go if you really want to satisfy your cravings with its buffet offerings from appetizers to desserts. Seven Corners is known for its seafood offerings and other international dishes which is actually great since you can choose a lot. Seven Corners has seven buffet stations from different countries.
Wide variety of appetizers, Japanese cuisine, Asian dishes, pasta and pizza selections, a carving station, a main, and of course dessert station. Aside from those they also offer Indian cuisine and Australian cuisine. Though their lamb chops and steaks are highly recommended based on my experience. Seven Corners is the place to be in any gathering and celebrations that you have. This place is the perfect venue for everything and since their place has a great ambiance a lot of customers and food enthusiasts choose seven corners not just for the food but also for the venue.
Buffet stations
Here are the buffet stations and some of the menu of Seven Corners: 
Italian Corner
On their Italian corner, you may get to choose from a different variety of cheeses and cold cuts, they also have dried fruits, nuts and dried fruits, and pizza. You can also order their pasta with the sauce of your choice to be prepared by the stand-by chef on the station.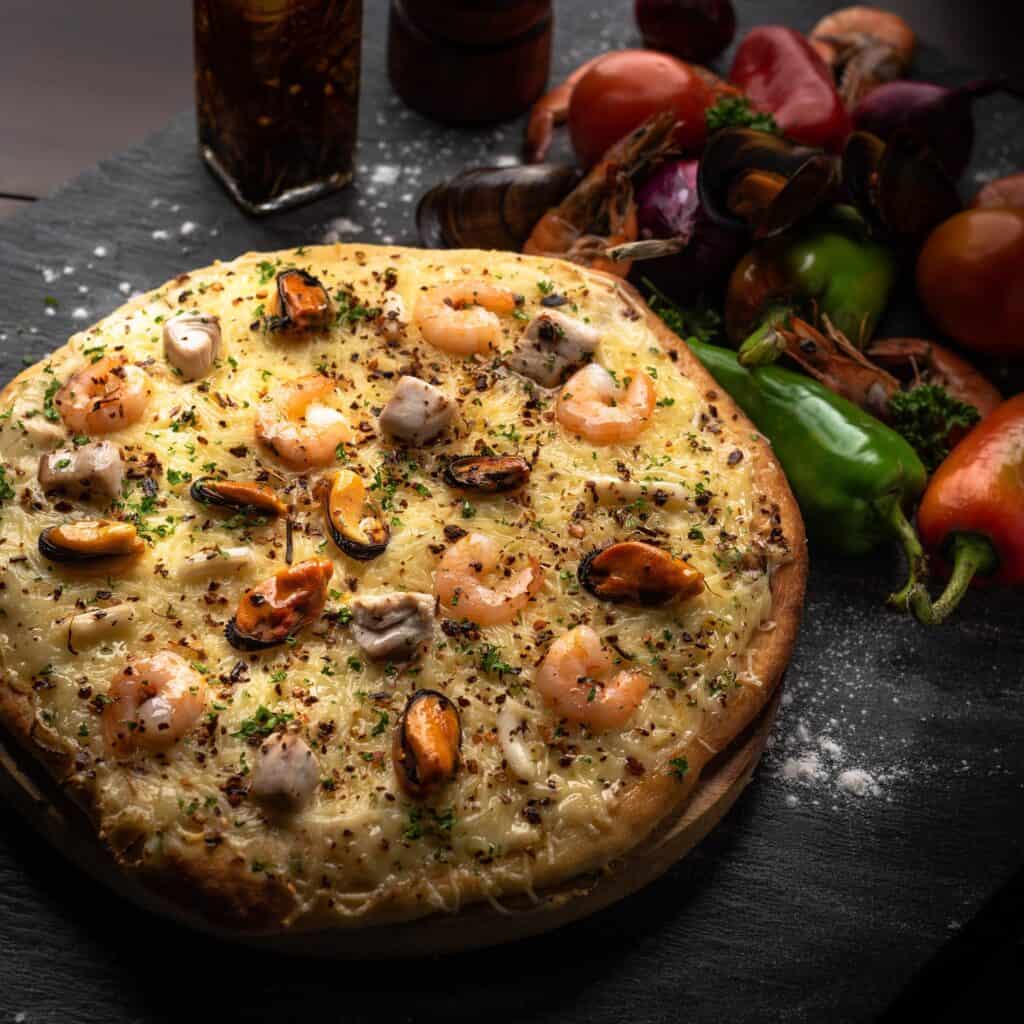 Japanese Corner
The next station is their Japanese Corner where seven corners serve a wide variety of sashimi and sushi so if you're craving sushi and sashimi then this is where you should go. The Seven Corners also serves a miso soup menu in a DIY way where you can instruct the chef at the station to make your miso soup for you.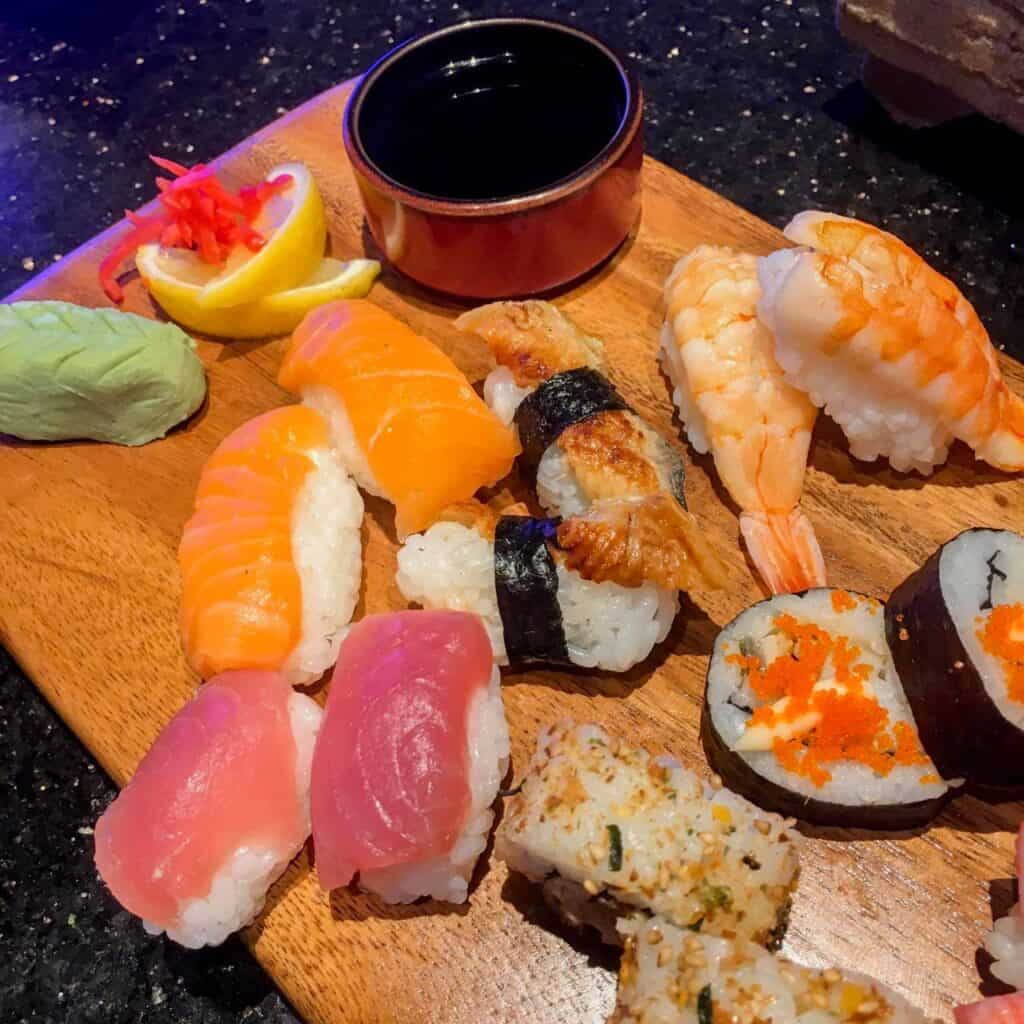 Indian Corner
The menu of Indian corner of Seven Corners serves classic Indian favorites like paratha which is best partnered with beef, chicken, or fish curry. They also have papadum and other items aside from what I mentioned. And this is where is stationed myself lol.
The Grilling Station
The grilling station features a wide choice of seafood and meat. In this station, you can find ribeye steak, prawns, sausages, and mussels ready to be grilled. If you're a meat lover this is where I can recommend you to go. Their ribeye steak is really good and tender.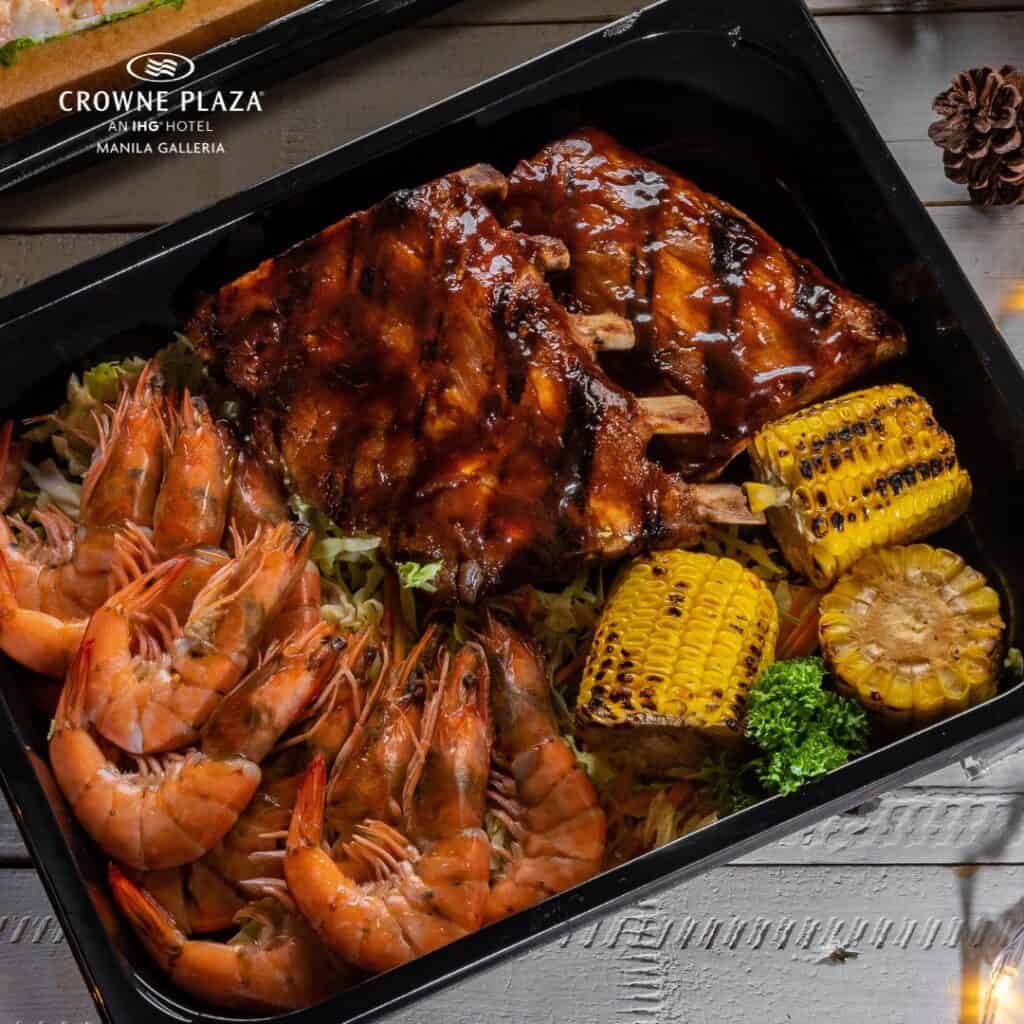 Noodle Station
The noodles station of Seven Corners features different kinds of noodles like egg noodles, vermicelli, wheat soba, and many more. You can pair it with their ready-made soup which is their hot soup of the day. Noodle Station offers other condiments together with their noodles. This is one of my favorite stations they have aside from the grilling and desserts station.
The Bread station
At the Bread Station of Seven Corners, you can savor the taste of scrumptious bread that pairs perfectly with absolutely everything on their menu. The list of choices includes various types of bread, each more delectable than the last. I'm confident that indulging in this bread experience will be a highlight of your visit, just remember to leave some space for their tempting desserts!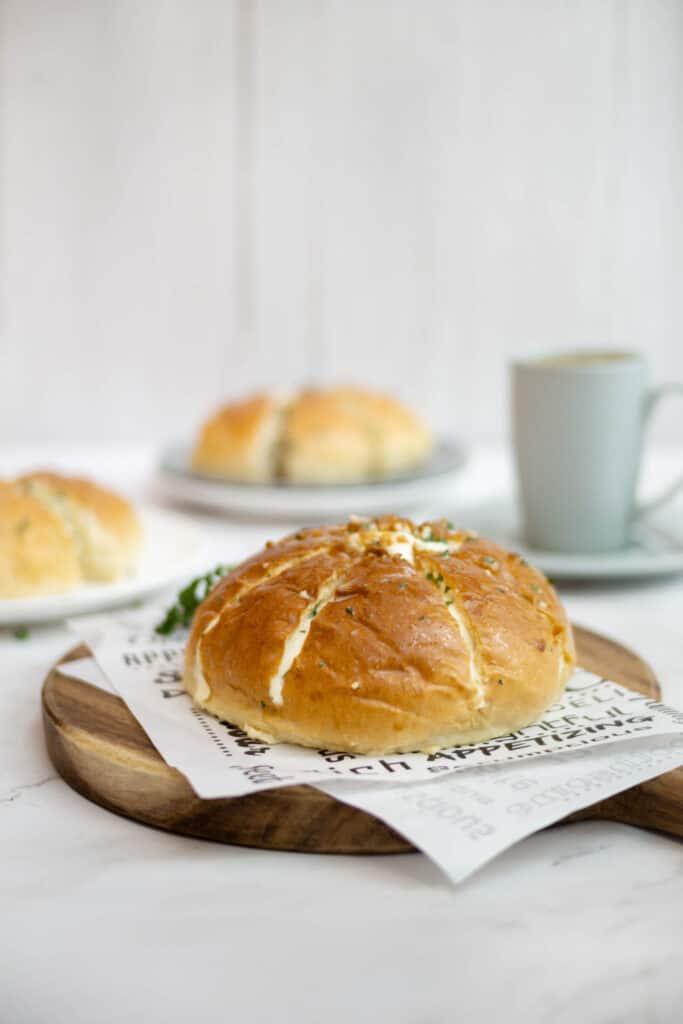 The Dessert Station
The dessert station of Seven Corners features a wide choice of desserts and to be honest, their dessert station is quite festive and very colorful. You can find dark chocolate and white chocolate fondue in this station paired with any dippable sweets. They also have Filipino desserts like suman and bibingka so it's impossible that you won't find your favorite in this station.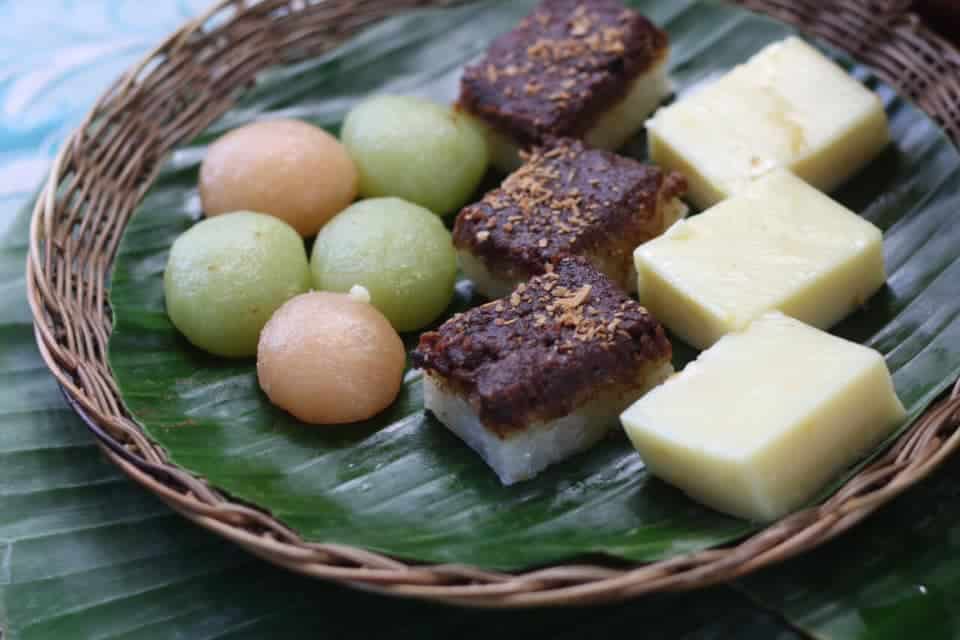 Seven Corners Menu Delivery
At Seven Corners, they've got a treat for you with their range of delectable offerings available for delivery. If you've got a hankering, worry not, because you can conveniently place your order through popular food delivery platforms such as Pick-A-Roo or Foodpanda. This way, you're just a few taps away from savoring your desired delights from Seven Corners without a hitch.
Social Media Pages
Join us on a flavorful journey as we embark on exciting culinary escapades, exploring dishes from around the world and cherished local classics. Stay connected to our culinary experiences, and let your senses be awakened, your curiosity piqued, and your taste buds delighted. Brace yourself to be captivated by the enchanting world of Seven Corners, where we unveil the enchantment through captivating visuals and exclusive behind-the-scenes peeks, letting you in on the magic that goes into creating every dish.
Facebook: https://www.facebook.com/sevencornersrestaurant
Instagram: https://www.instagram.com/sevencornersofficial
FAQs
What are the operating hours of Seven Corners?
Seven Corners is open from 6:00 in the morning until 10:30 in the evening. 
What is the contact number of Seven Corners?
You can contact them at (02)87903100.
Does Seven Corners require reservations?
Yes, a reservation is required at Seven Corners. To book your reservation you may call +63 2 8790 3100 or you may email them at [email protected].
Is there a dress code in Seven Corners?
Casual dress is acceptable at seven corners. However, it is also a no flip flops unless they are sandals for the ladies.
Is there a discount for PWD or senior citizens at Seven Corners?
Yes, actually Senior Citizens and PWD have discounts. Their Senior Citizen/PWD card is honored at Seven Corners. However, discounts cannot be used on top of each other.
Does Seven Corners offer discounts and promotions?
Yes, actually Seven Corners is generous enough to offer discounts and promotions however it is for a limited time only. To know more about their discounts and promotions you may like their Facebook page to be updated. 
Conclusion
I love my experience at Seven Corners, though we can't say that their price is affordable, especially the buffet price but everything is really delicious. I normally don't eat breakfast but what they offer made me. Seven Corners is cheaper than another buffet in the metro but the quality is really something. Seven Corners menu has a wide variety of delicious foods that I'm sure everyone will enjoy and love. The place looks great as well and their staff's nice. The only problem that I have with them is my stomach is not big enough to taste everything. Highly recommended for everyone especially those who are looking for a great buffet place.