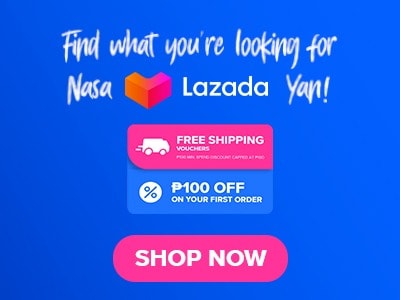 Are you looking for a good buffet where you can eat whatever you want but consider the price before going? Well, I have a great recommendation for you since this place is a more luxurious version of Vikings but you don't have to spend too much. Yes, you are reading right, unlike other buffets with overly expensive prices NIU is cheaper. The NIU menu offers a wide variety of delicious dishes and desserts. Everything is good to be fair based on how I experience dining with them. Interested in our topic today? If yes then let's start and let's get to know NIU more, the food that they offer, and their prices. 
Below, you'll find the updated list of NIU menu prices.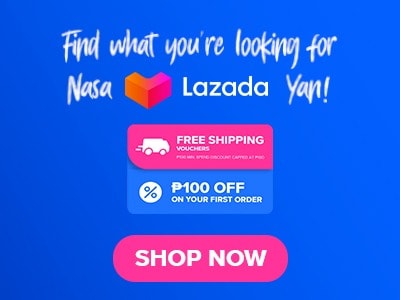 Menu Items
Price (PHP)

Featured

Niu Aura (minimum of 5 pax per set of order)
800
Afternoon Tea (Good for 3 pax)
2400
Oriental (Good for 3 Pax)
2400
Vegetarian (Good for 3 pax)
2400
Continental (Good for 3 pax)
2400
About NIU
One of the largest buffet restaurants in our country is Vikings luxury buffet. This place is famous for its affordability buffet rate and also they offer luxury buffet experience for their customers. Aside from their main brand other brands like Four Seasons Hot Pot and Tong Yang are under their brand but we are going to talk about NIU also one of their brand. Just like Vikings, Niu is a buffet restaurant but NIU is the high-end version of Vikings luxury buffet. NIU is more elegant than Vikings it's like going into a hotel than a restaurant. NIU by Vikings offers different cuisines whether it's a local dish or international dishes as well.
Samples are Mediterranean, Italian, Chinese, Japanese, and many more. Plus they do include drinks as well even beer and wine. Expect a better experience as you feast on their appetizing meals. NIU means nine (the number) in the Viking language this is also a significant number in Norse mythology. NIU also has 9 different stations for the main course, appetizers, and desserts. This place is also recommended for romantic dinner buffets or family gatherings. NIU is also a big restaurant that can handle large groups of customers. 
NIU Menu Stations
The Japanese Station
This station is a good place to start your journey in NIU. The NIU Japanese Station offers the best sushi and sashimi menu. You may enjoy as much tuna and salmon sashimi and sushi as you like. They also have barbecue rolls and dynamite rolls plus California maki and many more. They also have tempura in this station and their tempura never runs out. One of my favorite stations but ill be honest I don't like raw foods so California maki and tempura are my favorites. Overall a great station to start with delicious and mouthwatering dishes to offer.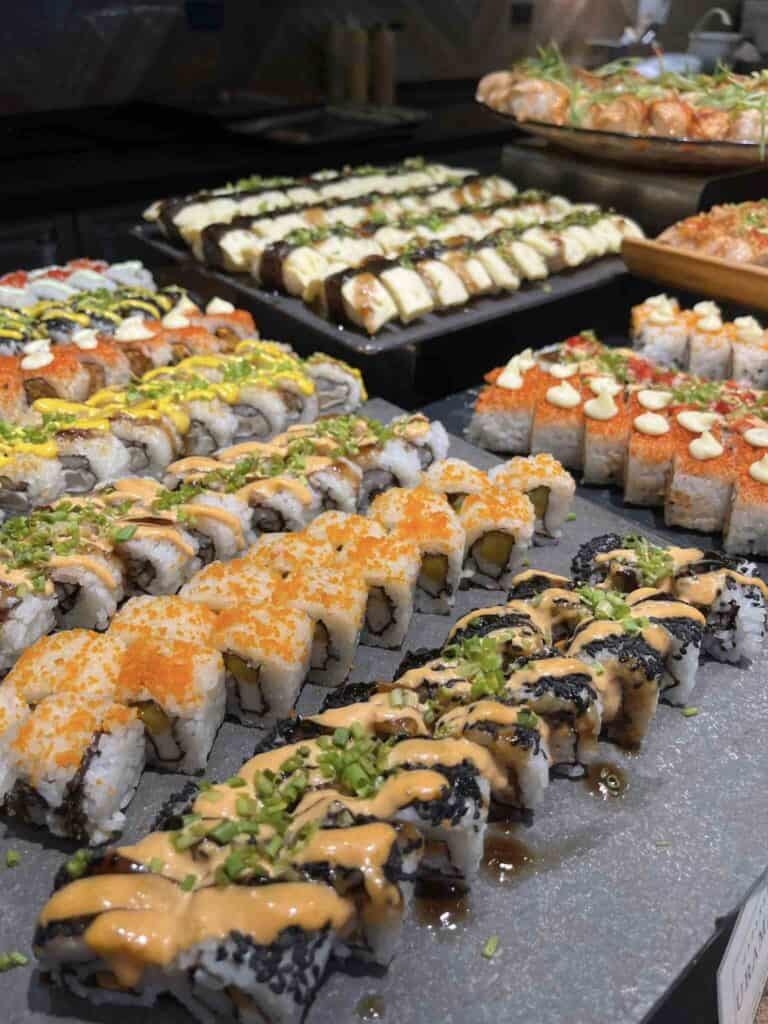 Shawarma Station
Those who love shawarma like me will enjoy their selves at their shawarma station where you can actually eat as much shawarma as you please. In this station they have an automatic chopping machine to help you make your own shawarma but if you don't know how you can always ask for assistance from the servers standing by to help. That's actually what I noticed you can ask their servers to deliver the food to your table which you can't do in other buffet restaurants and that's a real luxury.
Italian Station
This is your station for your Italian cravings. In this NIU menu station, they have varieties of pizza and pasta to fulfill your Italian needs. The pasta station also includes different kinds of pasta prepared by their chefs at the station. Samples are spaghetti, bolognese, carbonara, and other ways of cooking pasta. Spanish cuisine is also present at NIU. They have paella valencia with a lot of seafood toppings and many more.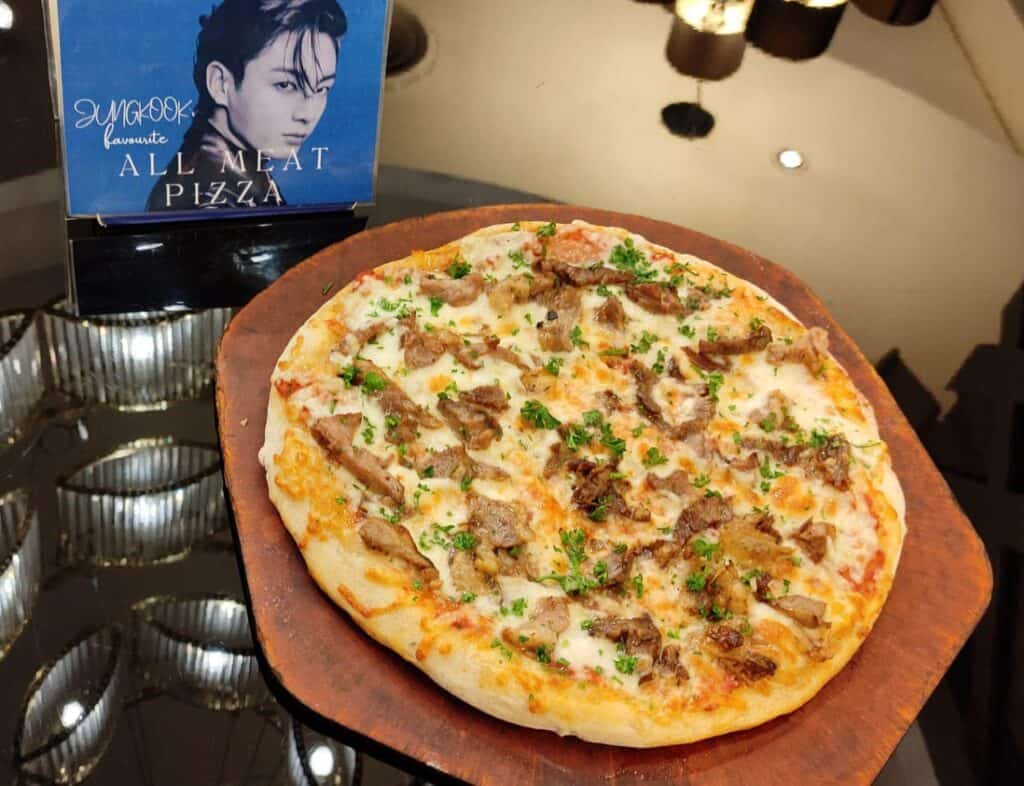 Chinese Station
The station for Chinese food lovers just like me. Have fun with their great selections of dim sum like xiao long bao, phoenix dumplings, pork and shrimp shumai, and many more. I usually stuffed myself with as much as I can handle in this station. Also one of the most popular stations.
Filipino Station
Of course, NIU offers Filipino menu favorites on their Filipino Station. They have a lot of Pinoy favorites just like lechon kawali, grilled pork liempo, and chicken inasal. This station is also one of the most popular stations based on my observation.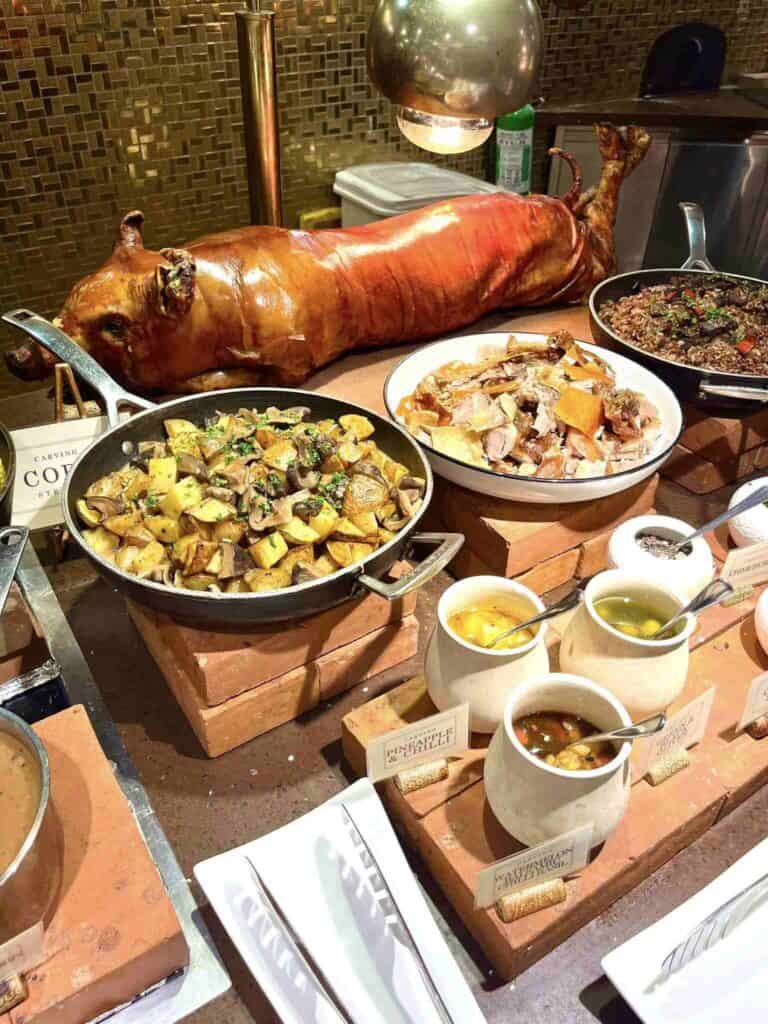 Carving Station
This is actually the highlight of all their stations. They have a lot of savory dishes and meat to offer in this station and for sure will really make your mouth water. The rib eye steak is one of the most popular items in this station plus it is also the centerpiece of their carving station. All you have to do is to ask for their standby chefs to cook it for you depending upon your preference. They also have Angus belly and Angus chuck eye steak. If you're looking for something Filipino they also have it since they also offer binusog na lechon menu which you can also find at Vikings. Other sample items are stuffed turkey, leg of lamb, and beef ribs.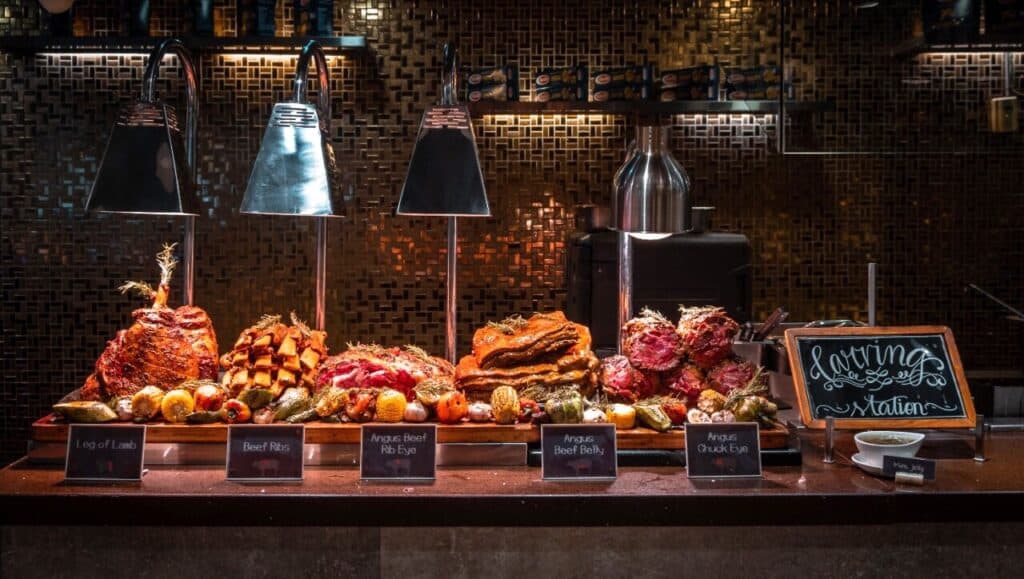 Dessert Bar
You will surely enjoy their desserts bar for the finale after enjoying their stations. They have a lot to offer in this area like chocolate mousse, coffee jelly, fruit salads delicious cheesecakes, and many more. Kids and young at hearts will surely satisfy their cravings they also have donuts, cookies, brownies, and ice cream as well they also have puto bumbong and bibingka available for an advanced Christmas taste. I personally like the Death by Chocolate menu from this station of NIU since this is so good which I recommend for chocolate lovers out there just like me.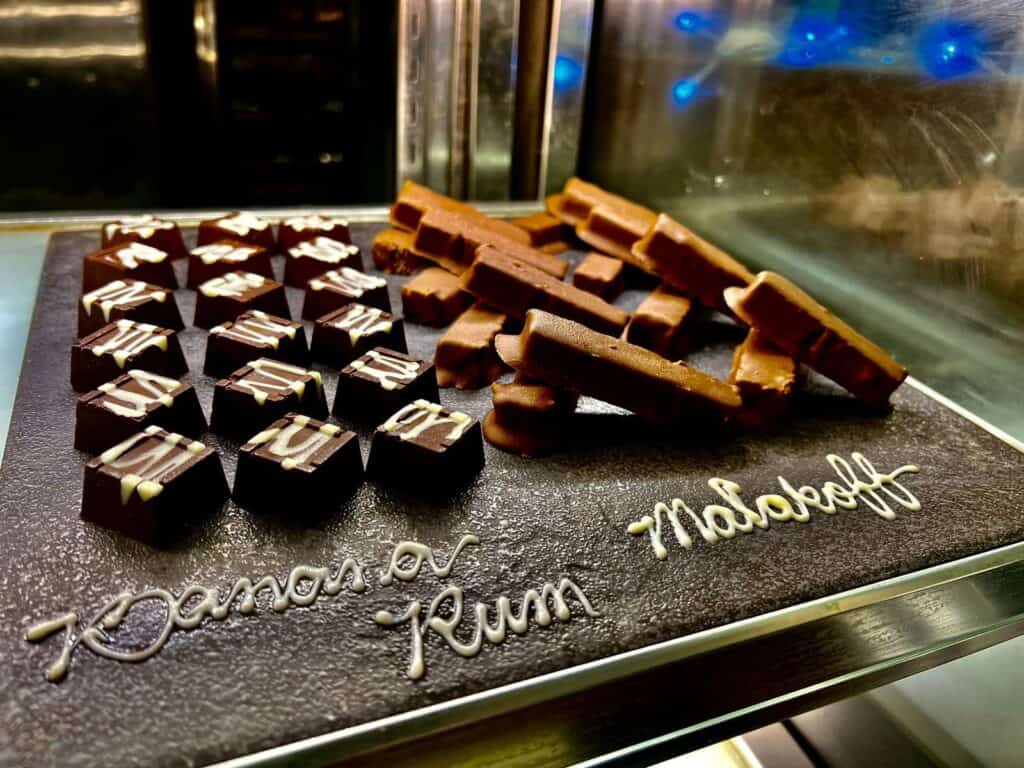 Social Media Pages
Be a part of a tribe that knows how to relish extraordinary dining, where every plate is a masterpiece waiting to be savored. Follow them on social media to embark on a tantalizing journey where gourmet creations meet immersive dining experiences.
Facebook: https://www.facebook.com/niusmaurapremier
Instagram: https://www.instagram.com/niubyvikings
Twitter: https://twitter.com/niubyvikings
Website: https://www.vikings.ph/niu-by-vikings
FAQs
Where is NIU located? What is their contact number? 
NIU is located on the 5th floor of The Podium Mall Ortigas Center, Mandaluyong. 845-4647 or (0917) 854-2888 / (0939) 901 for cellular number. 
Do they accept walk-ins?
Yes. NIU accepts walk-ins but it is advisable to have reservations. 
What payment method do they accept at NIU?
NIU accepts major credit cards and cash for your payment. 
Are drinks included in the buffet?
Yes, drinks are already included in the rate.
Is there a dress code in NIU?
No. A casual dress and clothing are okay. Depends on your preference.
Conclusion
A good buffet where you could get all the delicious foods that you want without spending too much. The NIU menu offers a wide variety of delicious dishes and desserts that will surely give value to your money. The place looks elegant and their restaurant is quite spacious and comfortable as well. Great customer service too since their service personnel are nice and very approachable. For those who want to try a different level of luxurious buffet NIU by Vikings is highly recommended.