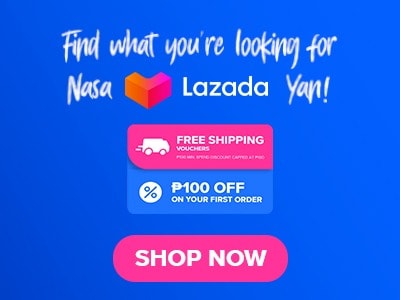 Ta Ke Ho Me Sushi Stand food stand's menu provides Filipinos with their favorite authentic sushi and Japanese food treats. They seek to give their customers the chance to enjoy authentic, traditional sushi and sashimi from Japan. Ta Ke Ho Me Sushi Stand always gives priority to the freshness of the ingredients for the dishes that they serve. Every item that is on their menu is not just proven to be tasty but also very affordable.
Below, you'll find the updated list of Ta Ke Ho Me Sushi Stand menu prices.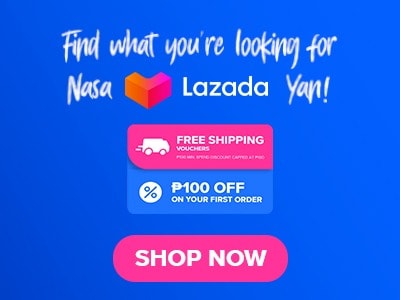 Menu Items
Price (PHP)

Sushi

California Maki
99
KHM Roll
99
Cordon Bleu
99
Spicy Tuna
99
Migori
99

Others

Sashimi Tuna
159
Sashimi Salmon
199
Rice Ball Tuna
139
Rice Ball Salmon
159
Sushi Burrito Tuna
179
Sushi Burrito Salmon
199
Bacon Bomb
99
Wagyu Cubes
99
Tonkatsu Rice Bowl
149
About Ta Ke Ho Me Sushi Stand
Ta Ke Ho Me Sushi Stand is a one-stop shop for Japanese takeaways that offers a wide variety and selection of sushi as well as other foods that are Japanese-inspired, such as rice balls, sashimi, wagyu, and bacon bombs. They have 15 established branches that are scattered not only in Manila but throughout Luzon. Their aim is for Filipinos to experience authentic Japanese dishes that are not only delicious but affordable as well.
Ta Ke Ho Me Menu Best Seller
This menu is made up of the items that are the most popular and most ordered in every Ta Ke Ho Me Sushi Stand.
Sashimi Tuna – One of the most popular and cherished forms of sashimi that is consumed worldwide, Sashimi Tuna is also a top choice among Ta Ke Ho Me Sushi Stand diners. Sashimi, which is frequently served without accompanying meals but typically with dipping sauces based on ingredients like soy sauce, wasabi, and ginger, is just a fresh, raw tuna fish.
Sashimi Salmon – Ta Ke Ho Me's sashimi cuts come from the fillet of a salmon. The tail, which is very lean because of the constant propelling, makes it perfect to eat. Salmon sashimi is substantially more calorie-dense than other forms of sashimi due to its increased fat content.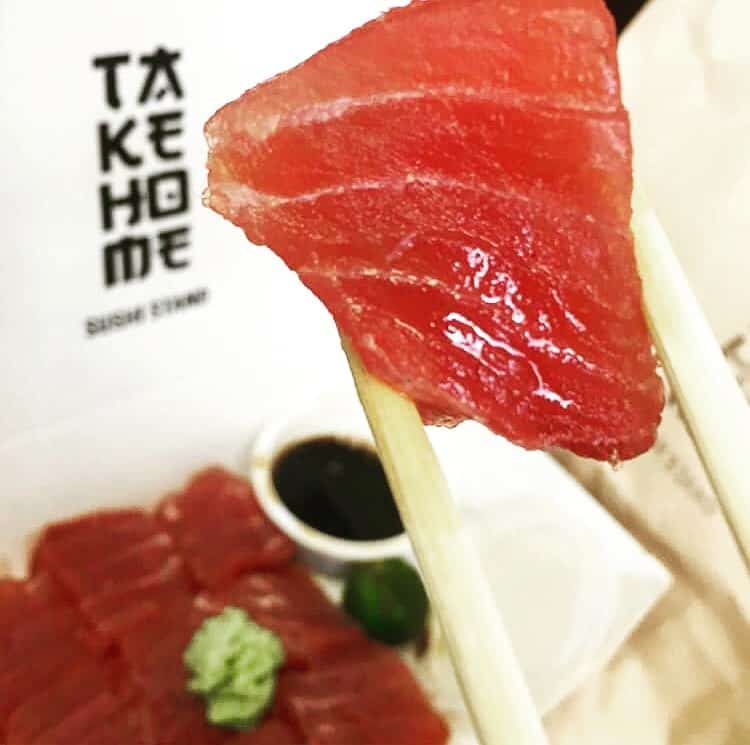 Sushi Burrito Tuna – To make it larger, add two sheets of sushi rice over the nori before adding your contents. Rolled up gently and served neatly. This burrito version fulfills all the requirements; it is nutritious and delectable!
Ta Ke Ho Me Sushi Menu
Every time you visit a Ta Ke Ho Me Sushi Stand, sushi is a delicacy that you must simply order and eat. These delicious circular treats come in a wide variety.
California Maki Sushi – A sushi roll formed from the inside out is called a California Maki. The flattened sushi rice with sesame seeds is on the other side of the nori, with the crabstick, avocado, and cucumber arranged in the middle.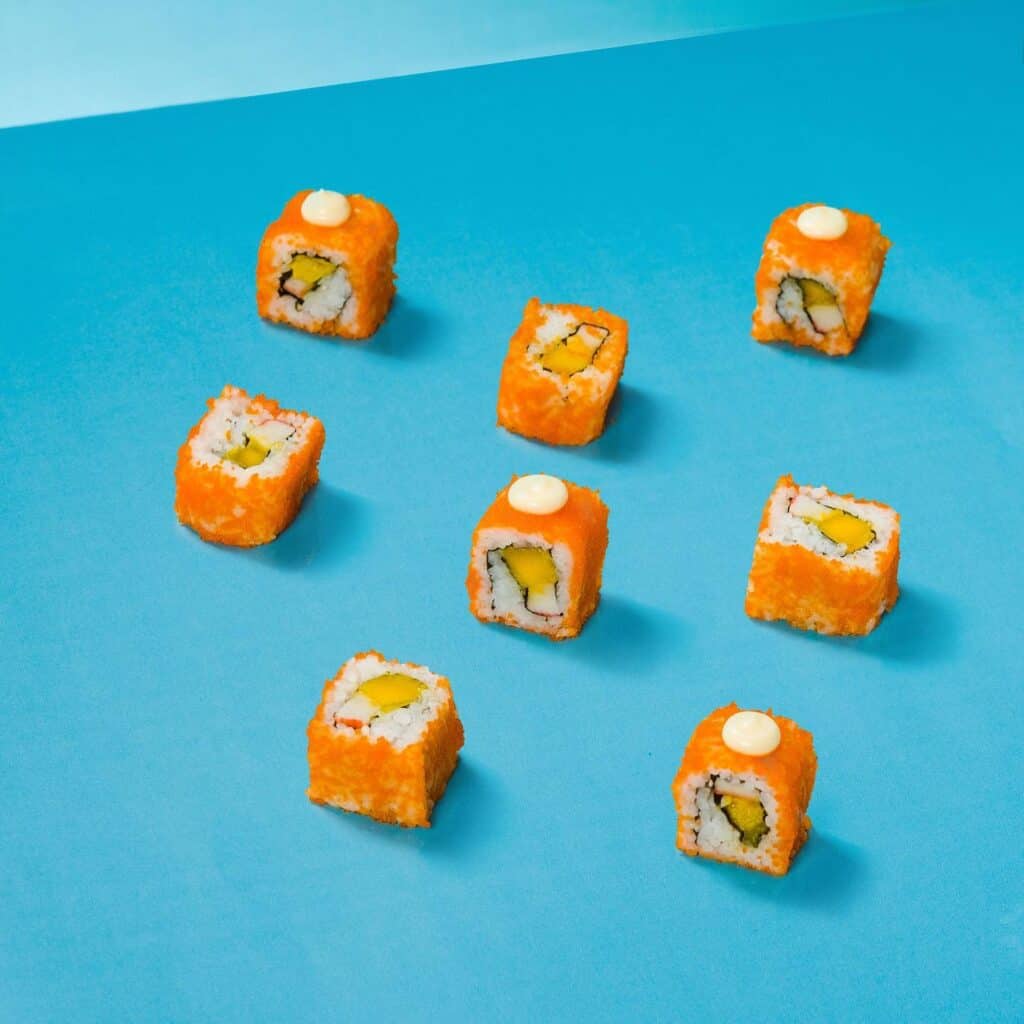 Cordon Bleu Sushi – A thinly sliced piece of pork that is wrapped in ham, cheese, and cheese slices before being breaded and deep-fried.
Spicy Tuna Sushi – Traditionally, spicy tuna is produced by combining tuna or the remaining scraps of meat that are mostly found close to its bones, with a spicy sauce and wrapping it in seaweed and sushi rice.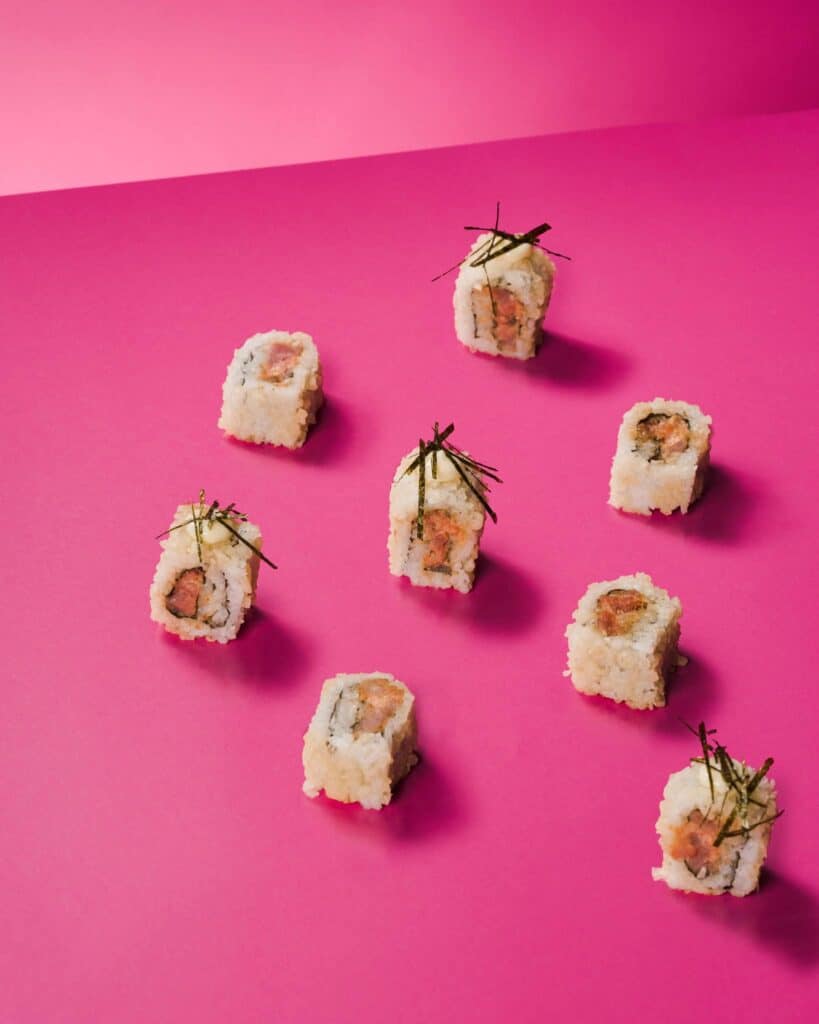 Migora Sushi – This Ta Ke Ho Me sushi menu features a delectable combination of savory ham, rich cream cheese, and an aromatic blend of spices, all elegantly rolled together with premium sushi rice and a nori seaweed wrap. The resulting flavor is a tantalizing blend of textures and tastes that is sure to please even the most discerning sushi enthusiast.
Sushi Burrito
Sushirritos, also known as sushi burritos, are a form of Japanese-American fusion food. It is commonly made by wrapping elements from a sushi roll, like fish, and veggies, in a tortilla and presenting it like a burrito. The meal is an example of American food that was influenced by Japanese food but is not thought to be true of Japanese descent.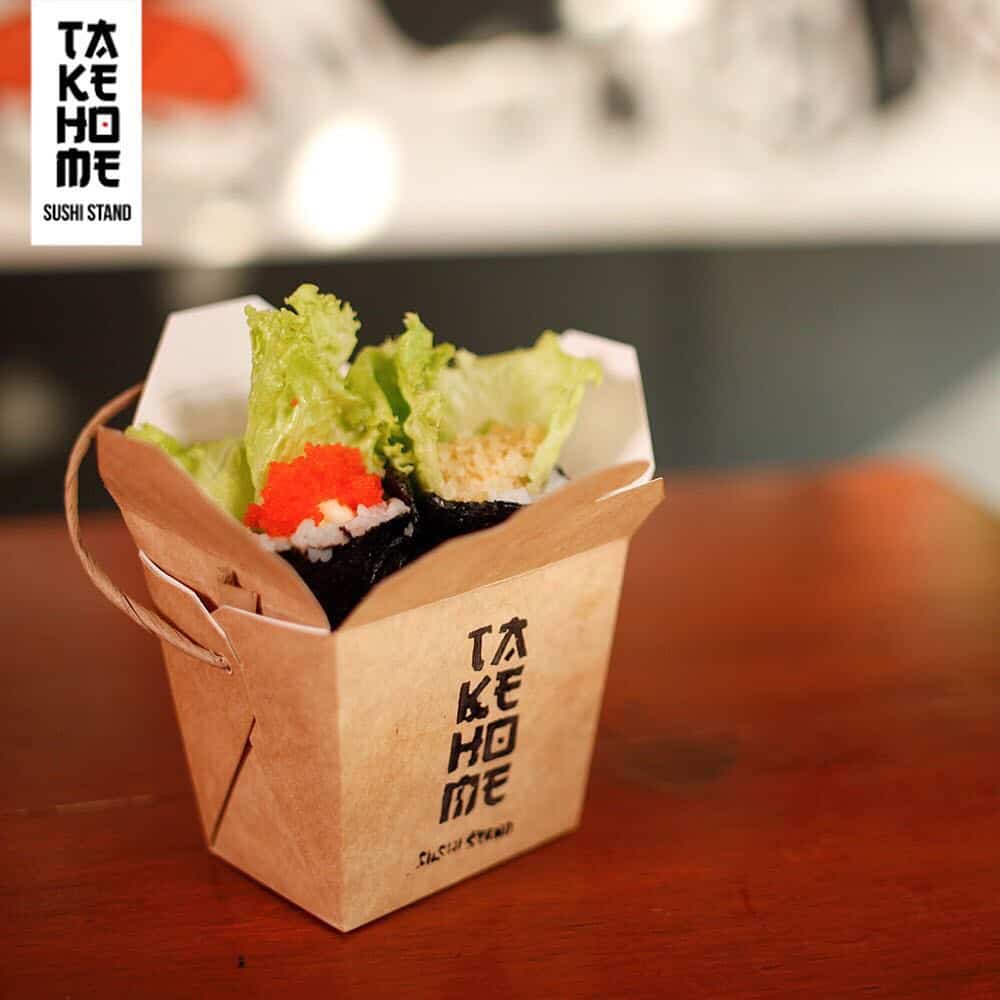 Rice Ball
Onigiris are what Japanese rice balls are called. It is made by compacting steamed rice into a triangle, spherical, or cylindrical shape and wrapping them with nori or seaweed. They can either be filled with a variety of fillings or just lightly seasoned with salt.
Sashimi
Ta Ke Ho Me offers two varieties of sashimi, sashimi tuna, and sashimi salmon. Sashimis are raw, finely chopped dishes. One of the most well-known Japanese dishes is these two, sashimi tuna and salmon. Although it can be produced from different kinds of meats, seafood is the most common ingredient in sashimi.
Bacon Bomb
Ta Ke Ho Me's bacon bomb menu is a scaled-down version of the viral massive mound of bacon-wrapped barbeque sauce glazed pork. This version, which features soft slider buns and melted cheddar in the cedar, is a little more approachable and a lot more enjoyable.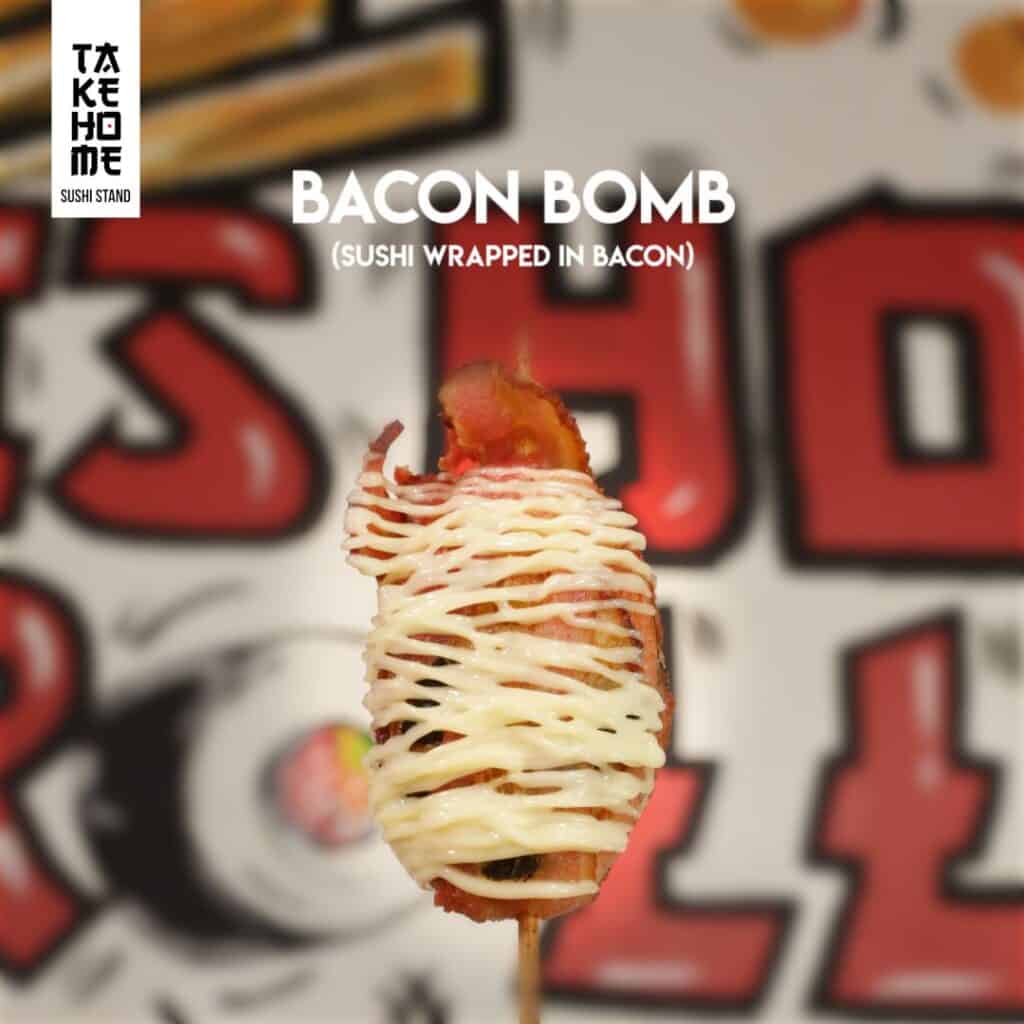 Wagyu Cubes
This Ta Ke Ho Me dish is 100% made of wagyu meat. These cubes are constructed with wagyu trimmings that have been chopped and shaped locally and are imported from Japan. The common breed of all Japanese cattle is wagyu. It is praised for its tenderness and flavor of the highly marbled meat.
Tonkatsu Rice Bowl
A common rice bowl meal, called tonkatsu, is topped with a breaded, deep-fried cut of pork, onions, sauce, and an egg. It is one of the most popular Japanese dishes among both kids and adults. A nest of raw cabbage and a sauce with both sweet and savory spices are frequently served with tonkatsu.
Ta Ke Ho Me Sushi Stand Menu Delivery
Every item on the Ta Ke Ho Me Sushi Stand's menu is available for delivery. For more questions about their delivery service, you can message them through their social media accounts. Download the FoodPanda or GrabFood applications and look up the Ta Ke Ho Me Sushi Stand store for quick ordering and delivery. Choose your favorite Japanese dish from their menu, then place your order.
Social Media Pages
If you're a fan of sushi, you definitely don't want to miss the opportunity to learn more about what Ta Ke Ho Me Sushi Stand has to offer. They are constantly updating their social media pages with information about their latest menu items, promotions, and events, so it's definitely worth following them to stay in the loop.
By following Ta Ke Ho Me Sushi Stand on social media, you'll be able to get an insider's view of their culinary creations, which are always inventive and delicious. You'll also be able to learn more about their commitment to using only the freshest and highest quality ingredients in their dishes.
In addition to keeping you informed about what's on the menu, following Ta Ke Ho Me Sushi Stand on social media can also be a great way to find out about special deals and promotions. They frequently offer discounts or specials that are only available to their social media followers, so it's definitely worth keeping an eye on their pages.
Overall, if you're a sushi lover or just enjoy exploring new and exciting culinary experiences, following Ta Ke Ho Me Sushi Stand on social media is a must. With regular updates on their latest offerings and exclusive deals for their followers, you'll be able to stay up to date and make sure you don't miss out on any of the amazing things they have to offer.
Facebook: https://www.facebook.com/takehomesushistand/
Instagram: https://www.instagram.com/takehomesushistand/
Email: [email protected]
Conclusion
Ta Ke Ho Me Sushi Stand Japanese Food Stand is very affordable, with friendly staff and a clean environment. The fact that they provide takeout and have a delivery service is a plus, especially for their regular customers who do not have the time to go out. The items on their menu taste beyond amazing! So if you want to wow your family or friends who haven't had a chance to try a Japanese dish, look no further and let them savor the delicious and incredibly affordable food at Ta Ke Ho Me Sushi Stand.