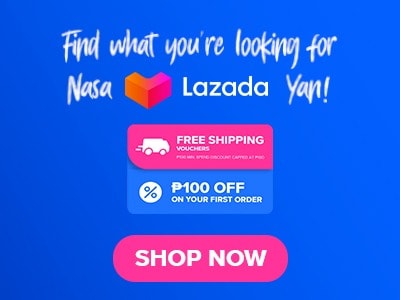 The foods that Cafe Cristina offers on their menu are delicious and savory and have a traditional Filipino flavor. Every delectable taste is evidence of how much they value having the best ingredients and how passionate they are about producing and serving foods of the highest quality! Not only do they want to provide their customers with good food, but they also aim to make their dining experience enjoyable.
Below, you'll find the updated list of Cafe Cristina menu prices.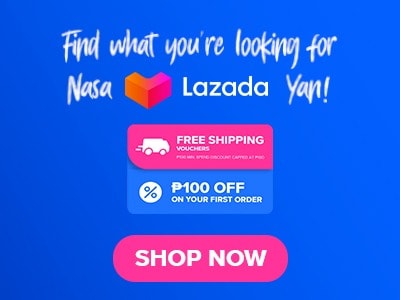 Menu Items
Price (PHP)

All-day Breakfast

Daing na Bangus
290
Pork Tocino
265
Beef Tapa
285
Corned Beef
220
Adobo Flakes
250
Spam Rice
230
Breakfast Croissant
235
English Breakfast
320

Rice Bowls

Beef Salpicao
260
Sisig
280
Chicken Teriyaki
200
Garlic Hungarian
220

Budbod

Adobo Flakes
110
Pork Tocino
110
Lechon Kawali
125
Beef Sirloin
135

Sizzlers

Garlic Mushroom
270
Sizzling Salpicao
280
Sizzling Sisig
299
Pakbet
220
Creamy Tofu
230
Bulalo
330

Mains

Tinay's Binagoongan
299
Crispy Lechon Kawali
260
Arroz Ala Cubana
245
Classic Chicken BBQ
280
Adobo Wings
230
Pork Katsudon
240
Fish Katsudon
200
Adobong Kangkong
190

Kids Menu

Chick n Spag
280
Burger Steak
250
Fish Finger
200

Extras

Plain Rice Platter
99
Garlic Rice Platter
120
Baggong Rice Platter
120
Plain Rice
20
Garlic Rice
30
Bagoong
20
Dips and Sauces
20
Egg
15
Ice cream
30

Steaks

Cristina's Ribeye
755
Salisbury
395
Grilled Porterhouse
800
Grilled Tuna
495
Salmon and Cream
500
Maple Pork Blade
450
Chicken Pesta
450

Mains

Eleng's Kare kare
330
Crispy Pata
750
Half Chicken
455
Sinigang na Salmon
560
Pork Belly Sinigang
455
Sinigang na Hipon
510
Classic Bulalo
450
Beef Adobo sa Gata
470

Pica Pica

Tori Fingers
205
Cristina's Wings
290
Fish Dip n Chips
180
Nachos Overload
300
Potato Wedges
150
Fried Cheese Sticks
245
Sloppy Cheesy Fries
175

Soup

Pumpkin and Cream
165
Roasted Mushroom
150

Salad

Asian Garden Prawn
290
Chicken Caeasr
250
About Cafe Cristina
Cafe Cristina, which is located in Antipolo, is not only easy to find but also quite convenient for the locals and the neighboring areas. Their goal is to be able to revitalize their diners' spirits through their food. Additionally, Cafe Cristina attempts to reimagine the cafe as a comfortable and relaxing gathering space for both families and friends.
Cafe Cristina Menu Best Seller
This menu is composed of dishes that are mostly ordered by customers that visit Cafe Cristina.
Pork Belly Sinigang – Filipinos' most well-known comfort food is Sinigang, which is a sour soup. This sinigang is cooked with pork belly and some vegetables like sampalok, gabi, labanos, kangkong stalks, string beans, okra, and tomatoes. The savory and sourness of the soup make everyone want to eat more, along with rice on the side.
Beef Adobo sa Gata – This recipe is made by stewing beef and adding coconut milk to it. Beef adobo sa gata is famous among Filipinos and will surely make the customers want to eat more. This food can be enjoyed by customers at a very affordable price. It is good for customers looking for a heavy lunch or dinner.
Adobo Wings – Adobo is another food that is famous on the Philippine menu. The adobo wings contain a rich and thick brown sauce that has an aroma of garlic and bay leaves. It is a must to try the menu at Cafe Cristina to enjoy the delicious and famous adobo wings at an affordable price.
Burger Steak – Burger steak, also known as hamburger steak, is a type of meat dish created from a tasty and savory burger patty that is best accompanied by a savory mushroom gravy sauce. The perfect way to serve this dish is with an abundance of mashed potatoes and heaps of rice.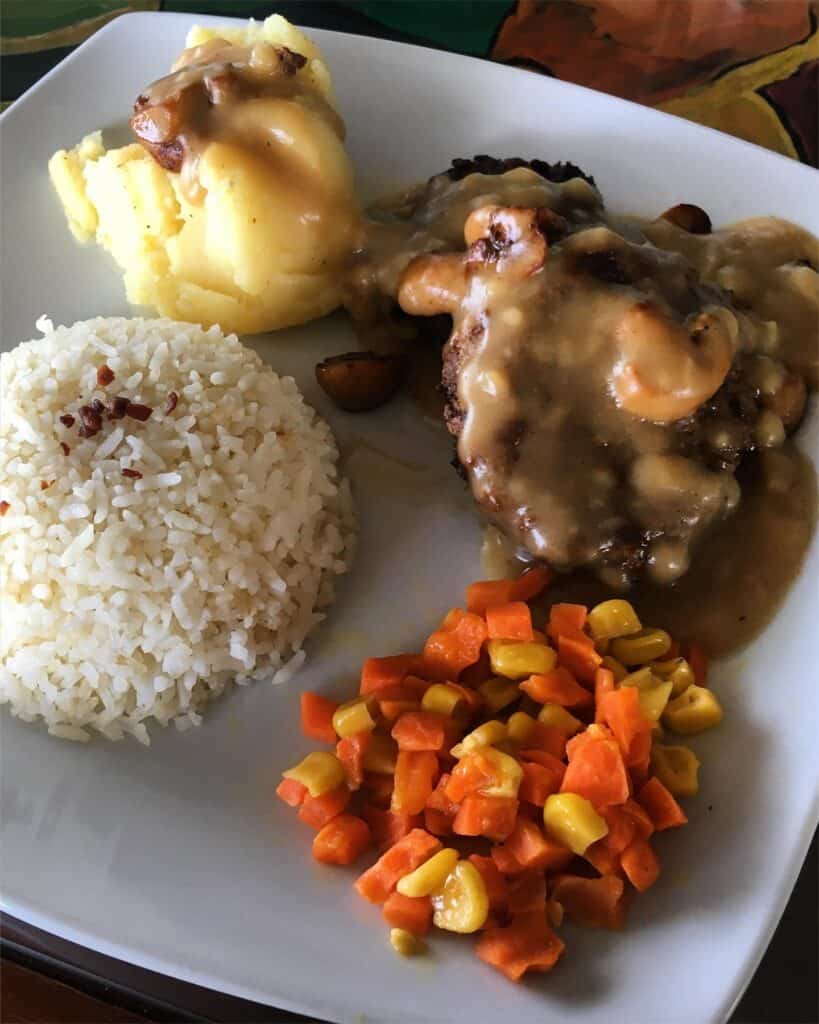 Mains
Crispy Pata – Crispy pata, also known as crispy pork leg, is another popular dish in Filipino cuisine. This is made by deep frying the pork and is best served along with a spicy soy-vinegar dip. This dish can be served both as a main dish and as a pulutan.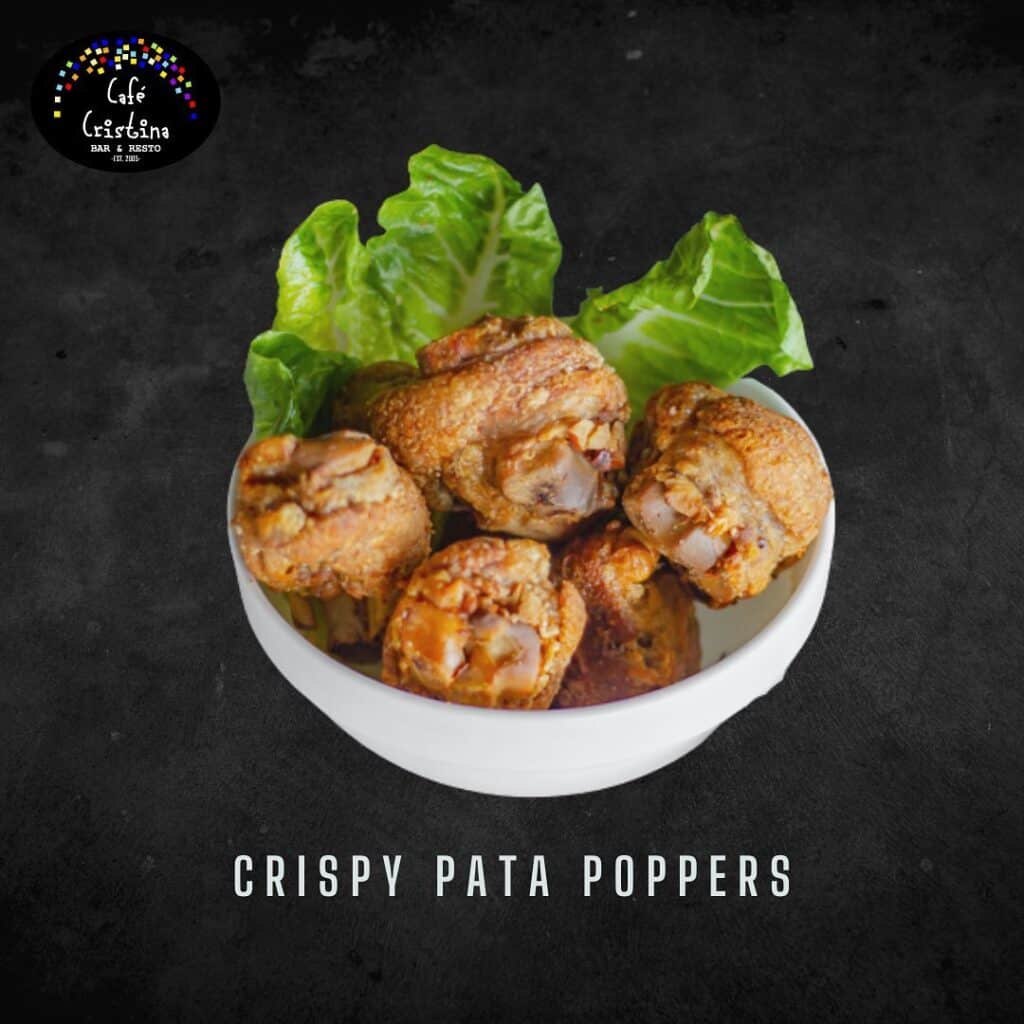 Sinigang na Hipon – Sinigang na hipon, or Filipino shrimp soup, is another sour soup dish that is a favorite of some Filipinos. This soup menu from Cafe Cristina can serve as a main dish for both lunch and dinner. Of course, shrimp, okra, labanos, eggplant, and kangkong are the ingredients of this dish, along with Sinigang Mix to achieve the sour taste of the soup.
Pork Katsudon – This dish, pork katsudon, is a Japanese pork cutlet rice bowl made with eggs and sauteed onions simmered in a savory and tasty sauce. This is served in a bowl containing all the ingredients atop the steamed rice.
Binagoongan – Binagoongan is another well-known dish from Filipino cuisine. It is a dish that contains beef that has been cooked in bagoong alamang, also referred to as shrimp paste, as well as a variety of vegetables, most notably water spinach. The majority of customers love this meal for its mouthwatering flavor, which is best paired with steamed rice.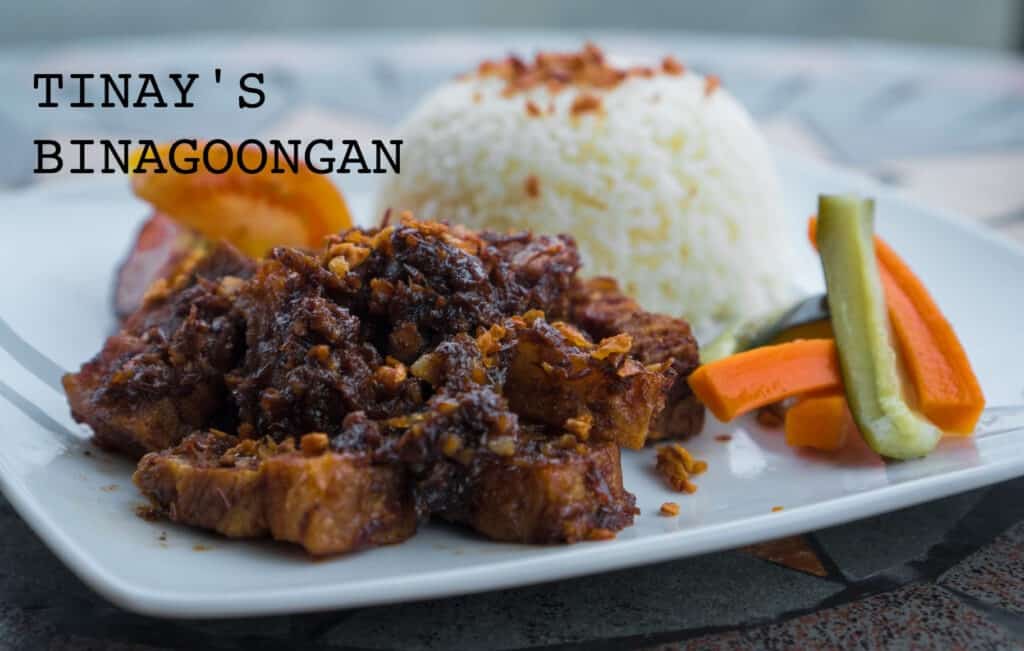 All Day Breakfast
Daing na Bangus – Another must-try dish is daing na bangus, which is fried milkfish marinated in vinegar and special spices for at least an hour, or it can be overnight. And then it is fried until crispy and reaches a golden appearance. This is a popular dish that is best eaten for breakfast.
Beef Tapa – Beef tapa is a well-known dish that is most often served during breakfast. This Cafe Cristina menu is prepared by curing the meat with salt and allowing it to dry directly under the sun, or it can be smoked in order for the meat to be preserved well and have a great taste. This dish is served with an aroma of garlic, a savory flavor, and a little hint of sweetness.
Adobo Flakes – This special dish, adobo flakes, also known as kagikit in Mindanao, is made with meat that is shredded and dried into thin flakes. Adobo flakes are a popular breakfast dish that is put on steamed rice, and is well-seasoned with a fried egg on the side.
Burgers and Sandwiches
Cafe Cristina also includes varieties of burgers and sandwiches on its menu. Customers most likely get these during snacks or in-between meals. Burgers and sandwiches offered in Cafe Cristina are highly rated by customers for their good taste and, thus, really satisfy their cravings. It is also very affordable for everyone!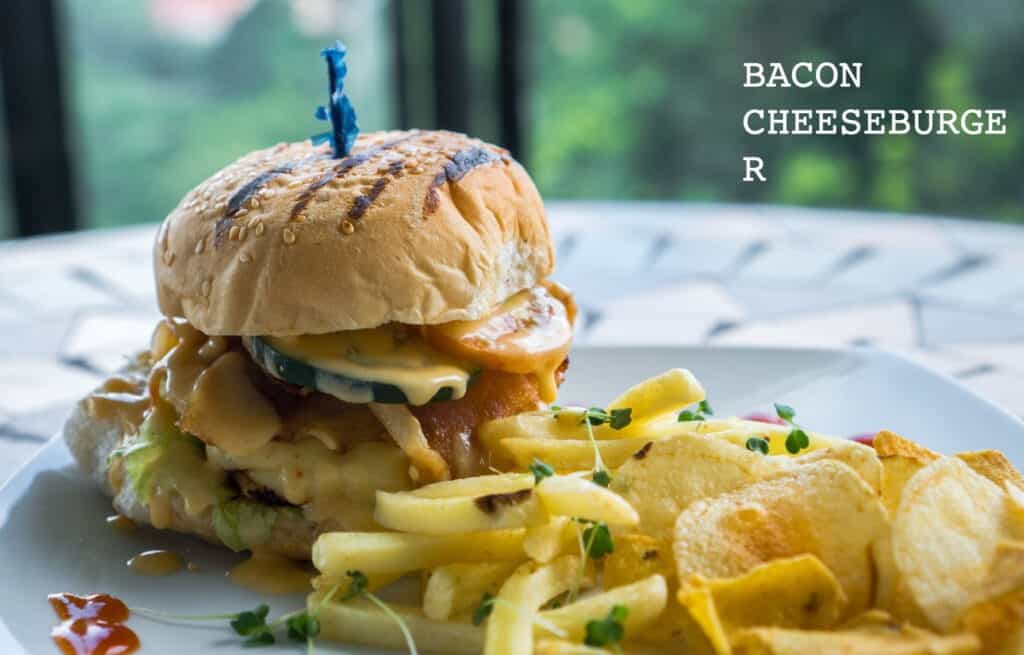 Pasta
Pasta is a dish that is often enjoyed and ordered by customers. It is typically a food made from a mixture of eggs, flour, and water that is eventually formed into different shapes, then boiled. Some types of pasta can be macaroni, spaghetti, and noodles.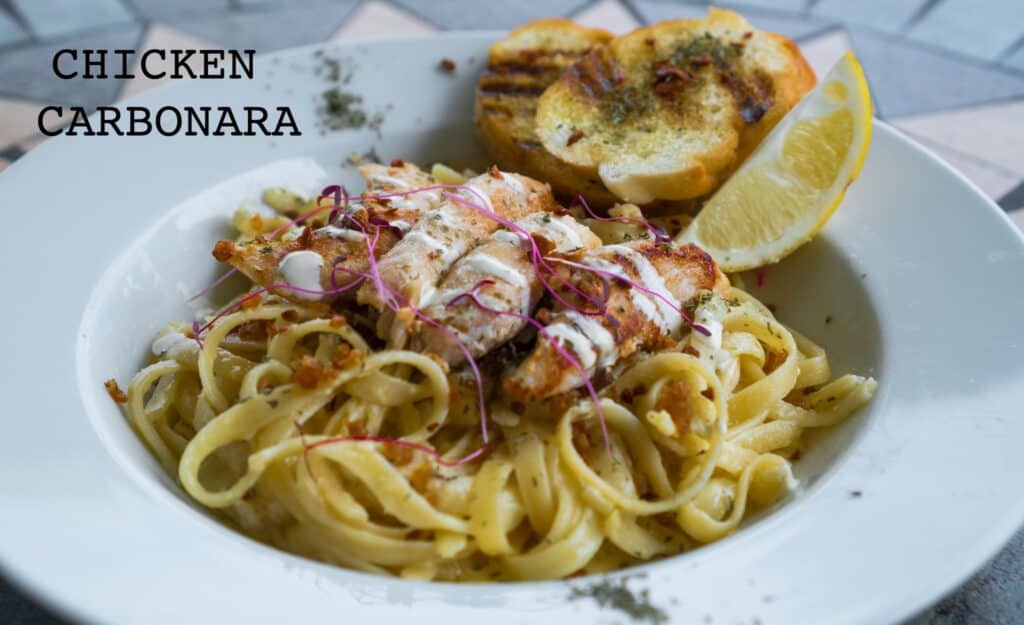 Pica Pica
Pica pica is known as a colloquial term that usually means "little snacks". It is a snack that is composed of different finger foods that can be eaten and enjoyed by small to big groups of people, whether friends or co-workers.
Steak
A steak is a dish that is cooked from a thick cut of high-quality meat that is often cubed or diced. The best ways to cook steak are by broiling, frying, sear-roasting, and grilling.
Cafe Cristina Menu Delivery
Cafe Cristina is a coffee establishment with dine-in and online delivery options that are situated in Antipolo, Philippines. You can download FoodPanda to order comfortably in your home and await delicious meals. For additional information on their cuisine and other events, join their social media pages and follow and like them.
Talk to Cafe Cristina PH Staff
Cafe Cristina has several social media pages that you can message if you have inquiries about their restaurant. They have staff that will respond to your message. Below, are the links to access their pages and websites.
Facebook: https://www.facebook.com/cafecristina151/
Instagram: https://www.instagram.com/cafe_cristina/
Conclusion
Anyone can enjoy the huge variety of Filipino cuisine on the menu at Cafe Cristina, regardless of whether they're dining alone or with great company. Cafe Cristina sells amazing food at reasonable prices. Customers at Cafe Cristina may choose from a variety of dishes that are prepared with Filipino ingredients. Aside from their best-selling dishes like pork belly sinigang, adobo wings, and beef adobo sa gata, their other meals are just as tasty and well-liked by customers.