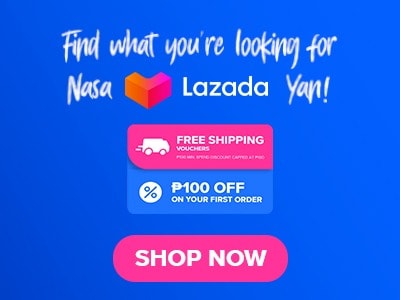 The JT's Manukan Grille has a menu filled with delicious grilled dishes, especially their special Ilonggo-marinated chicken. People love their chicken because it's so tender, juicy, and has a unique and yummy flavor. But that's not all they offer! They also have traditional Filipino cuisines like bangus, sisig, vegetables, batchoy, kaldo, kansi, puto, dinuguan, dinakdakan, and leche flan. These dishes are made with local ingredients and spices that show off the rich culture and heritage of the Philippines. So, when you dine at JT's Manukan Grille, you get to taste the best Filipino flavors and traditions! Enjoy the deliciousness and learn about the Philippines' amazing culture!
Below, you'll find the updated list of JT's Manukan Grille menu prices.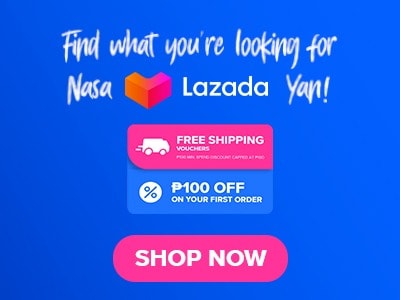 Menu Items
Price (PHP)

Seafood

Baked Bangus
300
Boneless Bangus
275

Sizzlers

Chicken Sisig
259
Chicken Sisig with Egg
279
Pork Sisig Plain
275
Pork Sisig with Egg
297
Sizzling Cansi Steak
385
Sizzling Tofu
185

Beer Matches

Cheese Sticks
160

Vegetables

Adobong Kangkong
138
Apan-Apan
138
Atchara
39
JT's Pinangat
171
Laing
198

Soup

Batchoy
187
Batchoy with Egg
237
Kaldo (Beef or Batchoy Broth)
33
Kansi
402

Sides

Chicken Oil
25
Extra Egg
28
Extra Garlic Dips
39
Garlic Rice
50
Manapla Puto
55
Plain Rice
39
Salted Egg Salad
127

Chicken

Atay
94
Baticulon
83
Corazon
61
Isol
108
Paa
182
Pakpak
165
Pecho
198

Pork

Dinakdakan
300
Dinuguan
176
Dinuguan with Manapla Puto
215
Liempo
275
Pork Barbecue
61
Pork Dynamite
230
Sate Babi
209

Desserts

Leche Flan Family
193

Extra

Spoon and Fork
3

Beverages

All My Tea
83
Bottled Water
40
Coke
83
Coke Zero
83
Pineapple Juice
70
Red Horse Beer
95
Royal Tru-Orange
83
San Miguel Beer Pale Pilsen (Flavored Beer- Apple)
95
San Miguel Beer Pale Pilsen (Light)
95
Smirnoff Mule
95
Sprite
83
About JT's Manukan Grille
JT's Manukan Grille is named after its owner, Joel Torre, and its signature dish, grilled chicken. He and his wife Cristy tried various marinades their parents and aunts gave them, and when they created the perfect recipe, they opened a take-out counter in 2003. Through its fresh and delicious cuisine and the word of mouth of its customers, it has become a full-fledged restaurant.
JT's Manukan Grille Menu Best Seller
JT's Manukan Grille specializes in Chicken Inasal and other classic cuisines in the Philippines. These are some of the best sellers and specialties of this restaurant that always wins the heart and satiate the palate of its customers.  
Paa – It is the well-loved cuisine of its customers as it is the restaurant's specialty. This dish is made with chicken leg and thigh marinated in a special blend of mixture and grilled masterfully. The delicious and distinctive taste of this chicken makes each bite satisfying.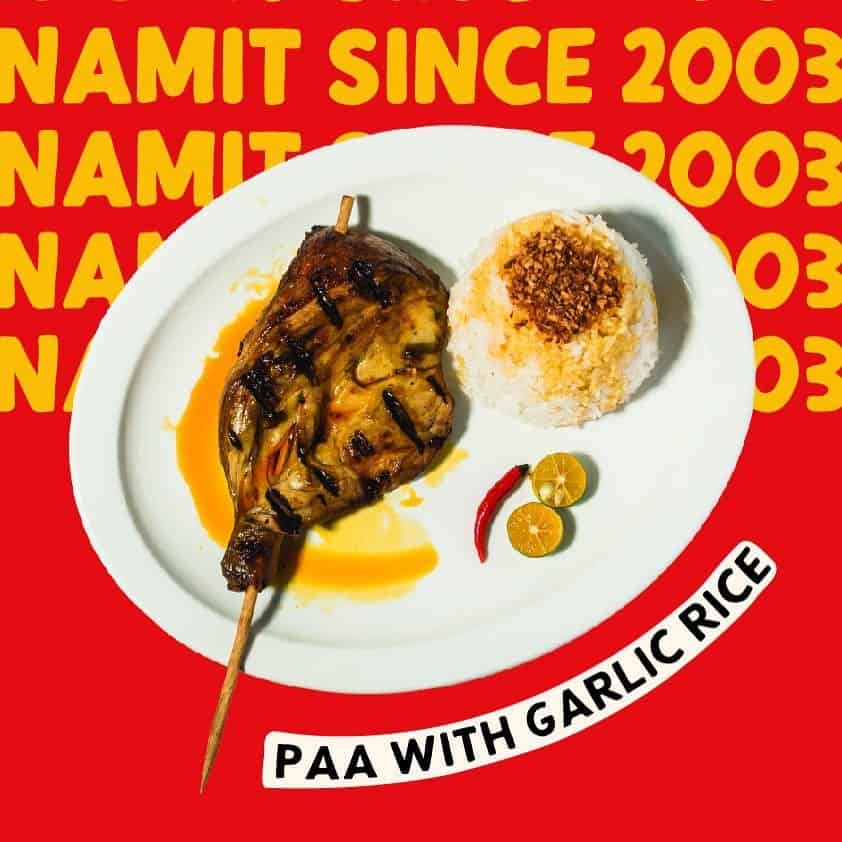 Pecho – Pecho menu is one of the favorite chicken parts of JT's Manukan Grille diners as it consists of chicken breasts and wings. This savory pecho is packed with delicious flavors as the chicken complements perfectly with the marinade. 
Atay – A classic Filipino dish where chicken liver is marinated in the restaurant's secret blend of ingredients, skewered in a bamboo stick, and grilled until perfectly cooked. It comes with red chili and calamansi that imparts spicy and citrusy flavors.
Liempo – This cuisine is made with pork belly marinated in a savory sauce and grilled until it achieves the desired consistency. It is the Filipino's favorite grilled dish as it has an enjoyable taste that will boost your appetite.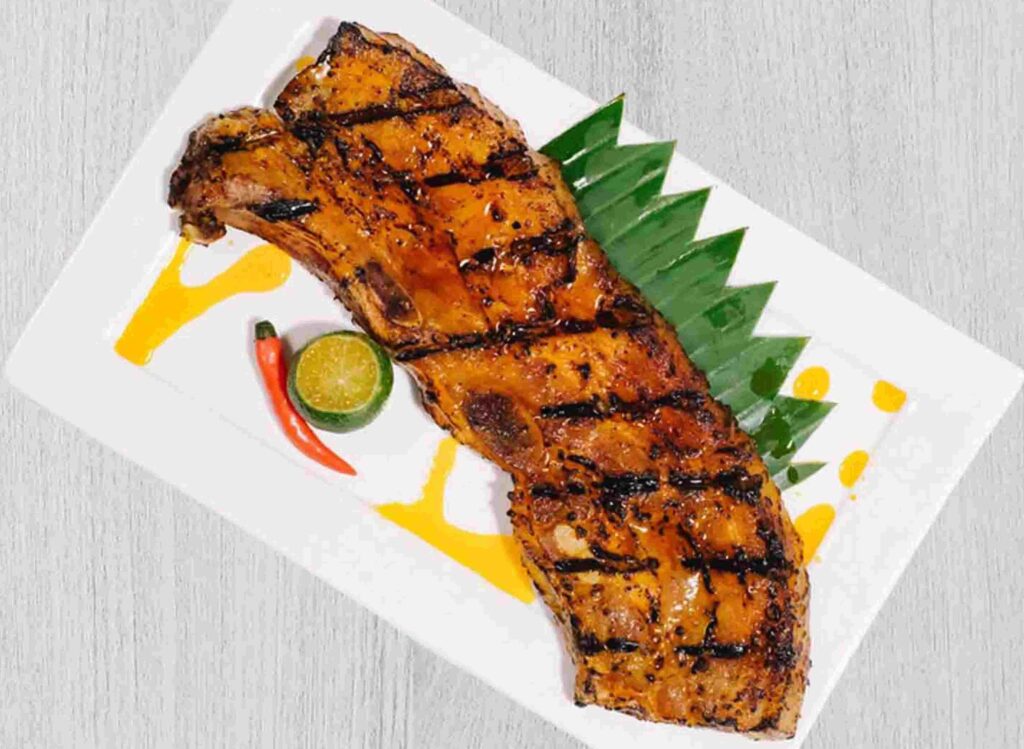 Boneless Bangus – Enjoy this appetizing seafood cuisine of JT's Manukan Grille, where boneless bangus is marinated with local spices and pan-seared. It is garnished with roasted garlic that adds flavor and texture, making it more aromatic and gratifying.
JT's Manukan Grille Menu Sizzlers 
Sisig is a traditional Filipino cuisine served on a sizzling plate loved for its appetizing sizzling sound, delicious taste, and fragrant smell. JT's Manukan Grille serves different varieties of sisig such as pork, chicken, tofu, and cansi steak cooked perfectly to give diners a delicious meal.
Pork Sisig with Egg – This is the classic and most popular variant of sisig, loved for its fragrant smell, yummy goodness, and crunchy texture. It is topped with an egg that makes it more filling and flavorsome.
Chicken Sisig – It is a mouthwatering sisig where chopped chicken is cooked with citrus juice, onions, and chili peppers. This is ideal for those who prefer chicken sisig over pork and can be enjoyed as a viand or appetizer.
Sizzling Cansi Steak – A mouthwatering cuisine where cansi or beef shank and bone marrow are cooked with special spices. It is smothered in a special Batwan Gravy that makes this dish luscious.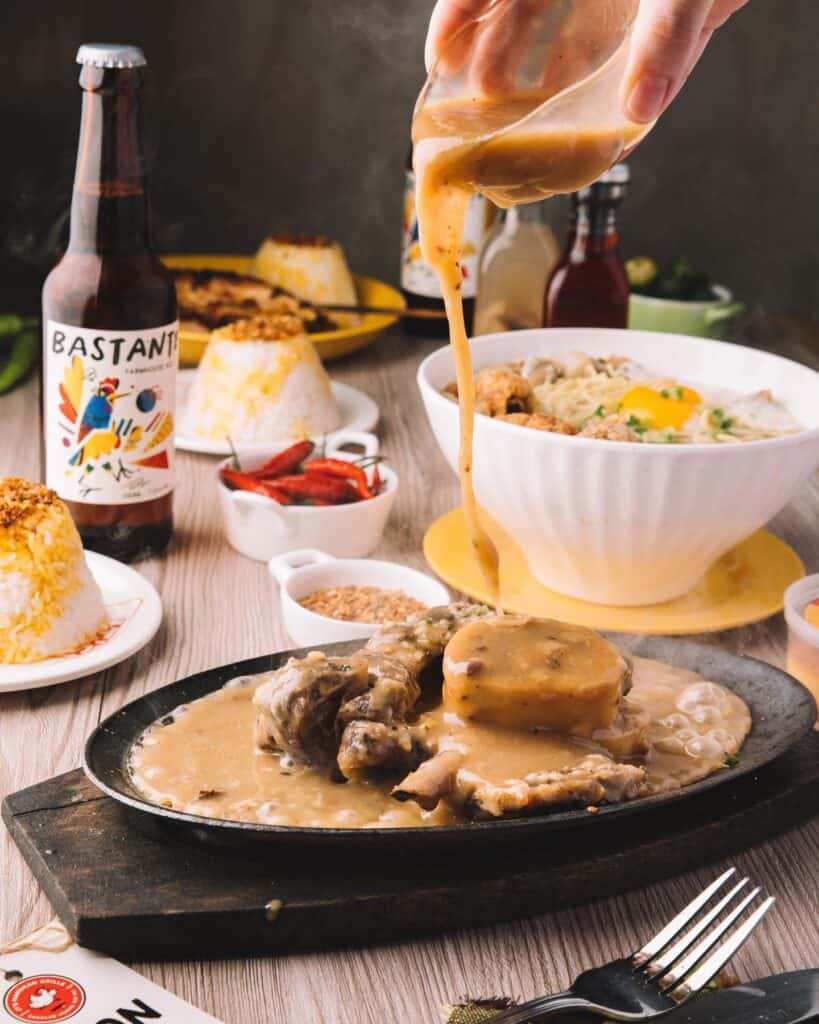 Vegetables 
JT's Manukan Grille offers vegetable dishes, including pinangat, atchara, laing, adobong kangkong, and apan-apan. These wholesome cuisines are packed with delicious flavors and healthy goodness, making them perfect for those who want a nutritious meal.  
Adobong Kangkong – Adobo is a famous Filipino recipe that comes in different varieties. This JT's Manukan Grille menu is a simple dish made with kangkong leaves, soy sauce, vinegar, and garlic and is commonly served in Filipino homes as it has a gratifying taste, is healthy, has few ingredients, and is easy to cook.  
Atchara – The traditional atchara is made with pickled papaya, but this atchara of JT's Manukan Grille is different. It is made with pickled beans and carrots, making it a good option for those who want to try something new. It is a great side dish that will increase your appetite.
JT's Pinangat – This is the restaurant's special version of Pinangat, where fish is cooked in coconut milk and other spices. It comes with a red chili that imparts a spicy flavor and matches well with the creaminess of coconut milk.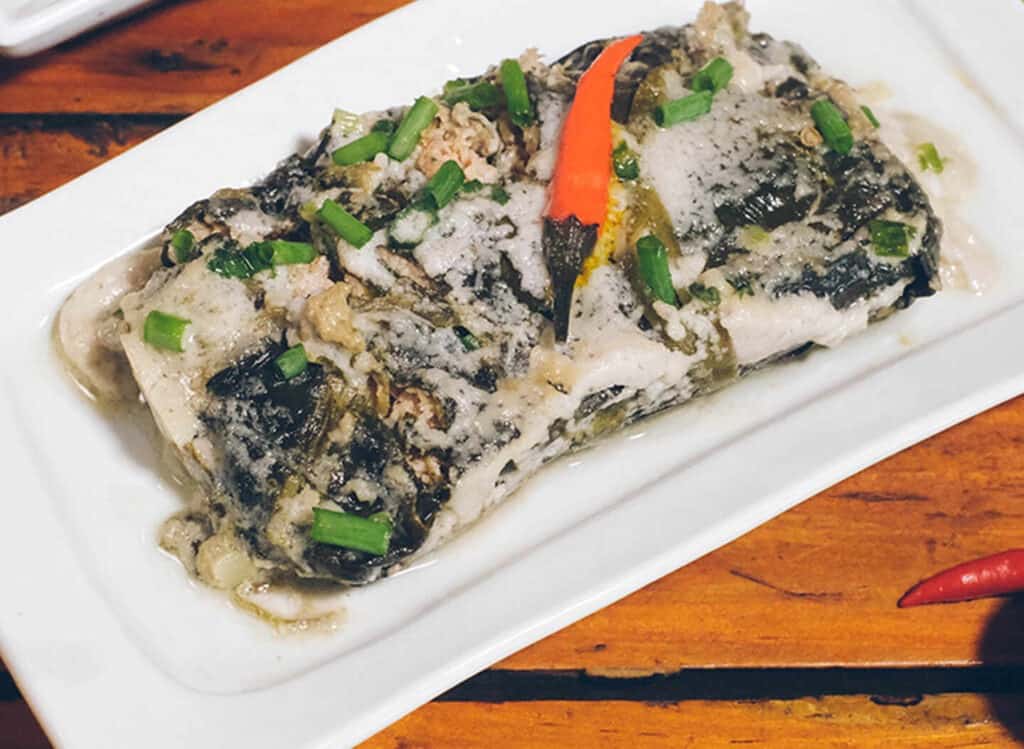 Sides
The side dishes offered by this restaurant include plain rice, garlic rice, manapla puto, egg, garlic chips, chicken oil, and egg salad. These dishes will complete your meal, add flavor to your favorite cuisines, and satisfy your cravings.
Garlic Rice – Garlic Rice is a famous rice variety traditionally served during breakfast but can also be enjoyed at any time of the day. This garlic rice is garnished with chicken oil and topped with garlic chips. The aroma and robust flavor of garlic make this one of the crowd's most-sought rice cuisine. Really good rice menu at JT's Manukan Grille and I highly recommend that you eat it along with any of their chicken dishes.
Salted Egg Salad – It is a simple and visually appealing cuisine where a salted egg is mixed with chopped fresh tomatoes. The greens on its side enhance its plating presentation, enticing customers to try it.
Manapla Puto – Manapla Puto is a Filipino steamed rice cake originating in Manapla, Negros Occidental. This delicacy has a distinctive flavor as the coconut wine, locally known as tuba, is used as a leavening agent.
JT's Manukan Grille Menu Chicken 
JT's Manukan Grille is known for its tasty chicken cuisine, the restaurant's signature dish. The chicken dishes it serves consist of paa (chicken leg and thigh), pecho (chicken breast and wings), atay (chicken liver), pakpak (chicken wings), baticulon (chicken gizzard), corazon (chicken heart), and isol (chicken bottom). These signature cuisines of this restaurant are versatile as they are perfect for viand, snack, appetizer, or paired with alcoholic beverages.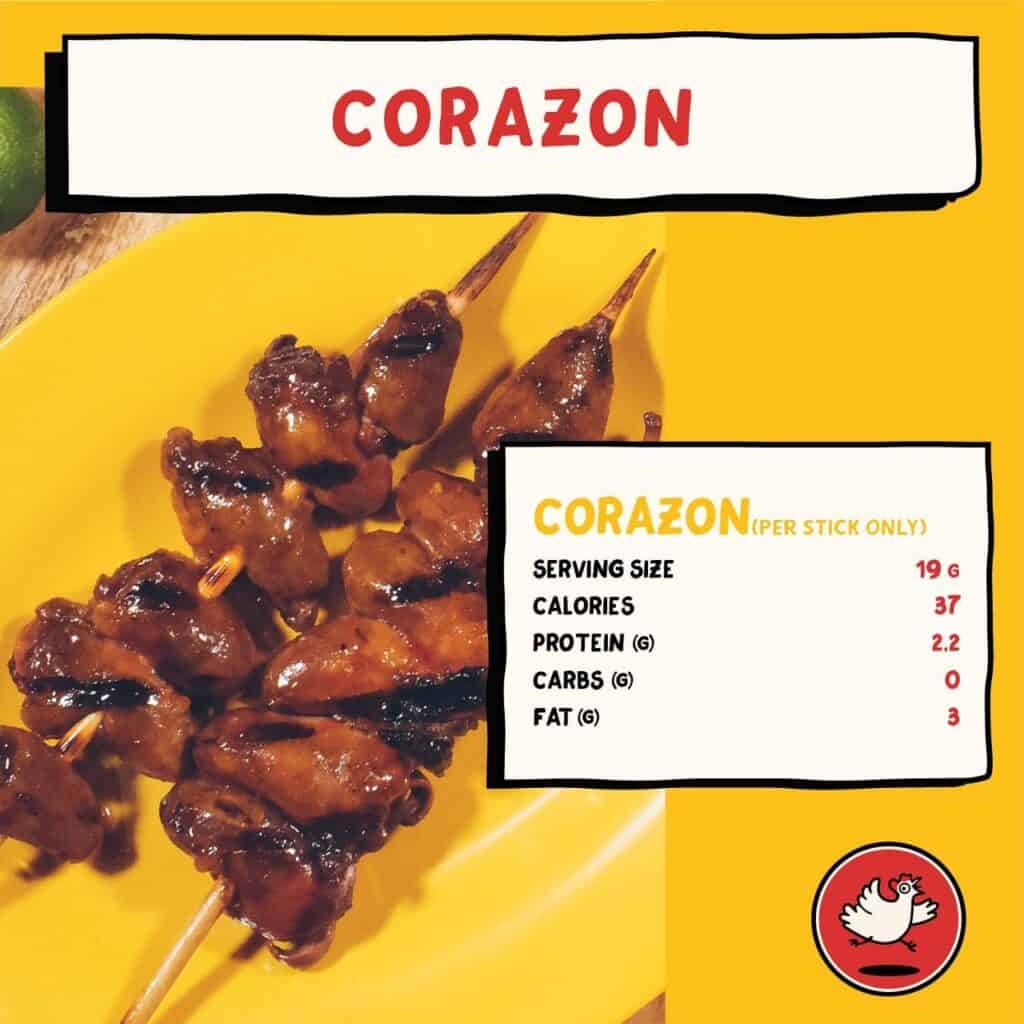 Pork
The pork dishes served by JT's Manukan Grille consist of classic Filipino cuisines, such as Liempo, Pork Barbecue, Dinuguan, and Dinakdakan. It also offers dinuguan paired with two pieces of manapla puto, a traditional dish that perfectly goes together. For those who want food with a twist and distinctive taste, the Sate Babi, a popular Indo BBQ, and the Pork Dynamite, a spicy and cheese dynamite lumpia, are excellent options.
JT's Manukan Grille Menu Delivery
The famous chicken inasal and other Filipino cuisines from JT's Manukan grill are available for delivery and are just a few clicks away through Foodpanda and GrabFood. You can also contact the store or branch nearest to your location to arrange your orders.
Social Media Pages
Capture your favorite moments with them and share with their social media community using #JTsManukanGrille. They love seeing smiles and satisfied faces as you savor their flavorsome creations. Check out the links below:
Facebook: https://www.facebook.com/jtsmanukangrille/
Instagram: https://www.instagram.com/jtsmanukan
Website: https://jtsmanukangrille.com/about-us
FAQs
What is JT's Manukan Grille, and where is it located?
JT's Manukan Grille is a restaurant known for its signature chicken inasal, and it has more than 35 branches nationwide.  
What type of cuisine does JT's Manukan Grille offer?
Filipino is the type of cuisine offered by JT's Manukan Grille.
What are some signature dishes at JT's Manukan Grille?
Chicken Inasal, such as paa, pecho, atay, and pakpak are some of the signature dishes of JT's Manukan Grille.
Does JT's Manukan Grille have a catering service for events?
Yes, they have a catering service for events. You can send them a message for inquiries by visiting its website at https://jtsmanukangrille.com/catering.
Conclusion
The chicken dishes are the most popular items on JT's Manukan Grille menu as they have unique and hearty flavors. These chicken inasal items are the highly recommended cuisines that most of their first-time customers try and make their existing customers return for more. It uses simple recipes and continuously innovates its products and services to cater to all diners from different generations.